You're four ingredients away from a crispy twist on the cauliflower dinner dish that everyone loves.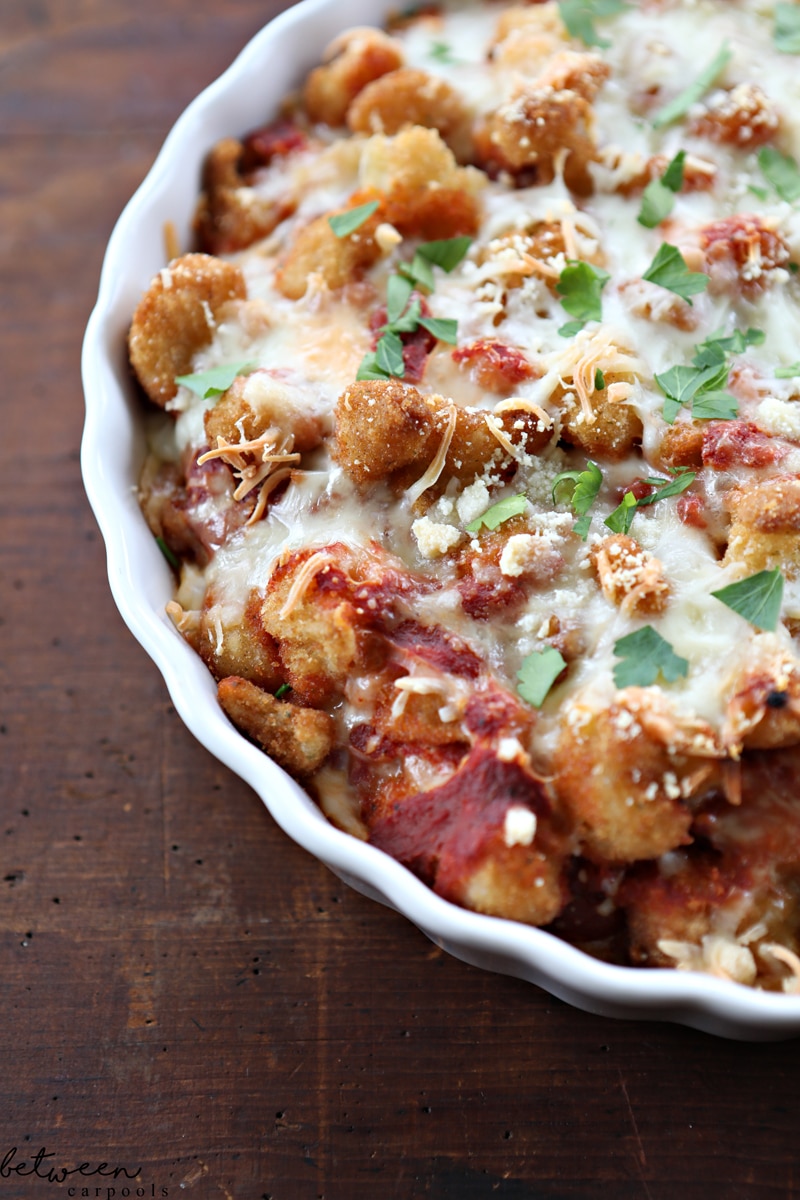 As I was heading down the freezer aisle with the intent to pick up some frozen French fries (to make this recipe), I spotted frozen breaded cauliflower. My kids love it, so I threw 2 bags into my shopping cart. And then I realized that while I could use it as a side dish with some sweet chili sauce as a dipping sauce, I had a much more clever idea. I think the trick in being a great cook is knowing when to take shortcuts that don't affect the quality and taste of your cooking. And now was one of the times I'd take advantage of a shortcut. So here you go: a 4-ingredient easy gourmet dinner done in minutes.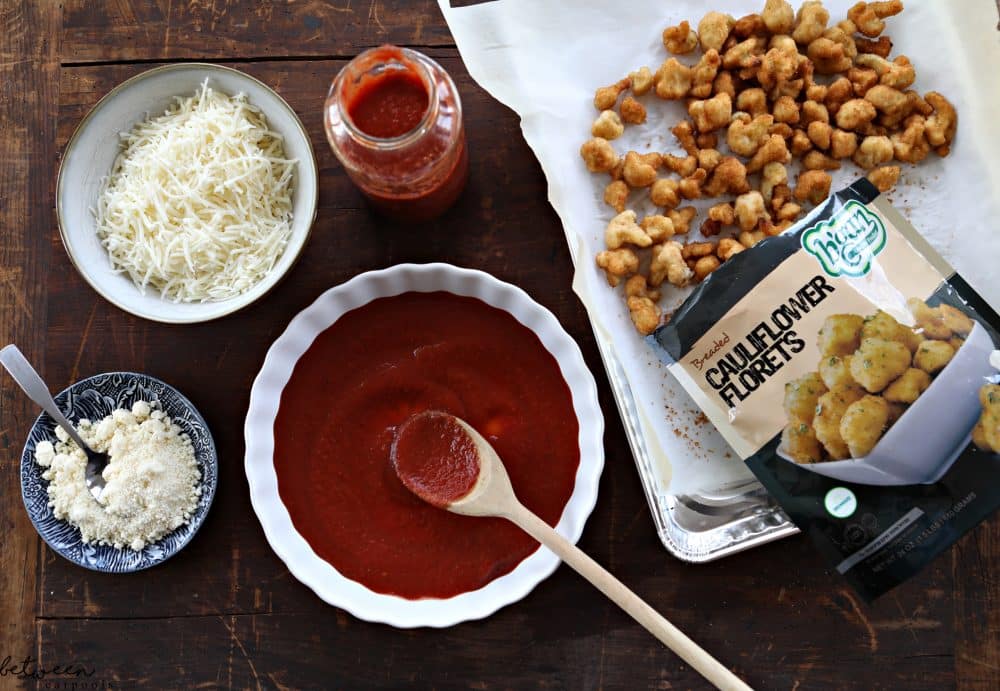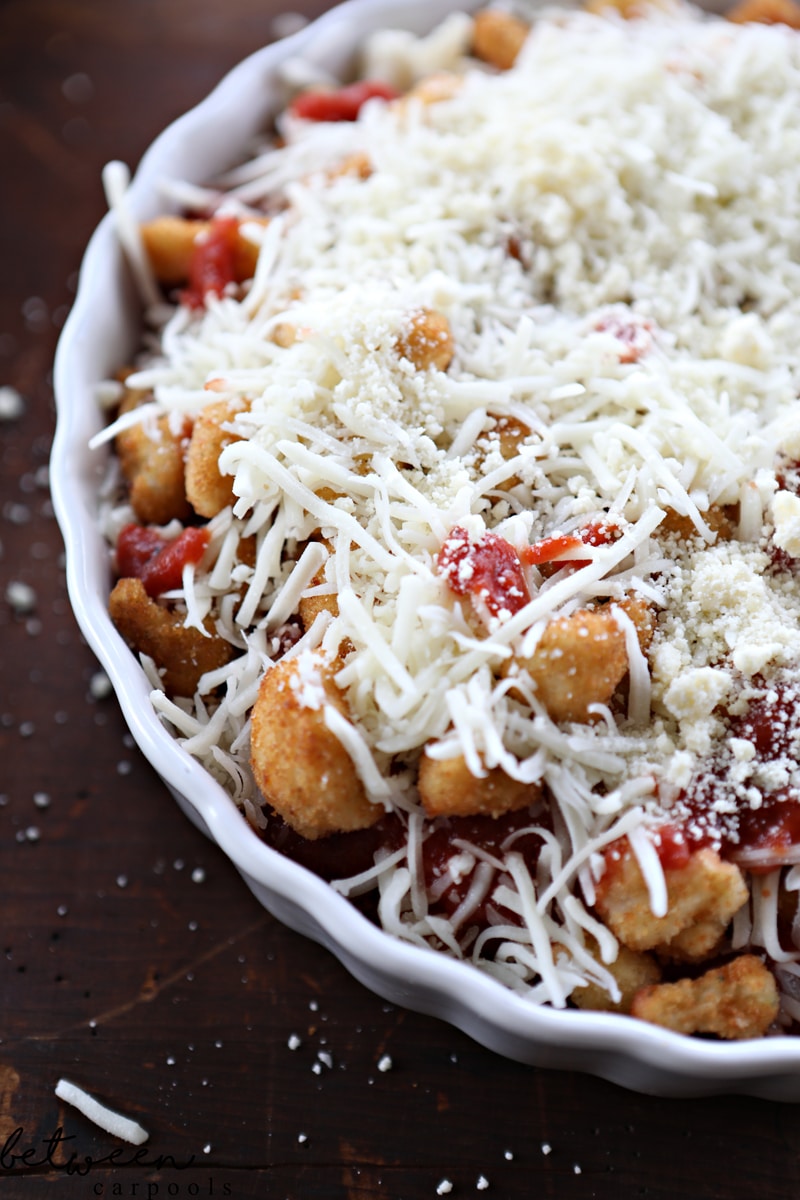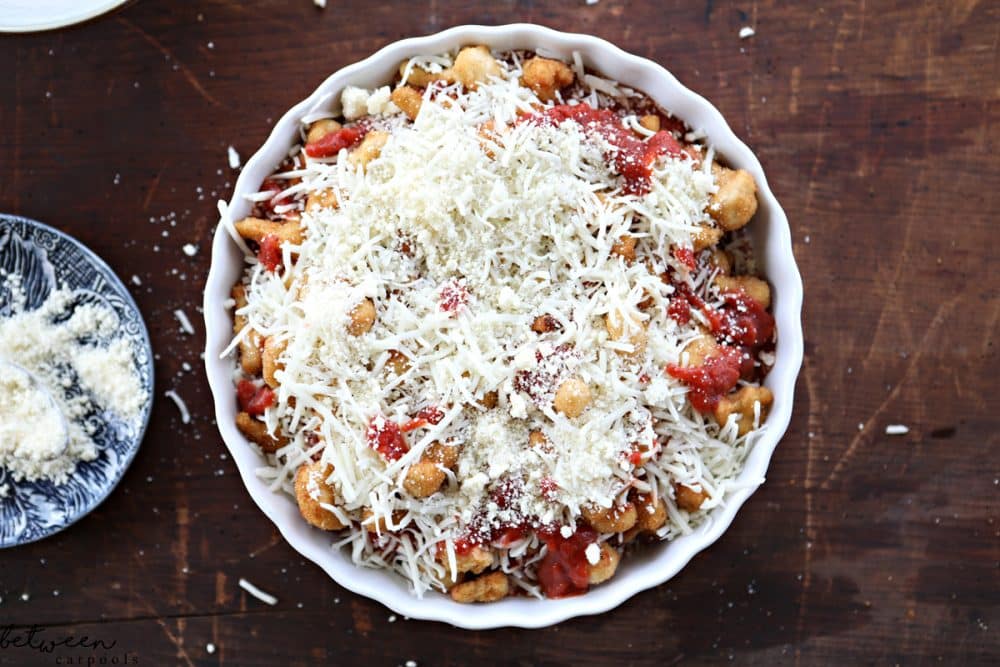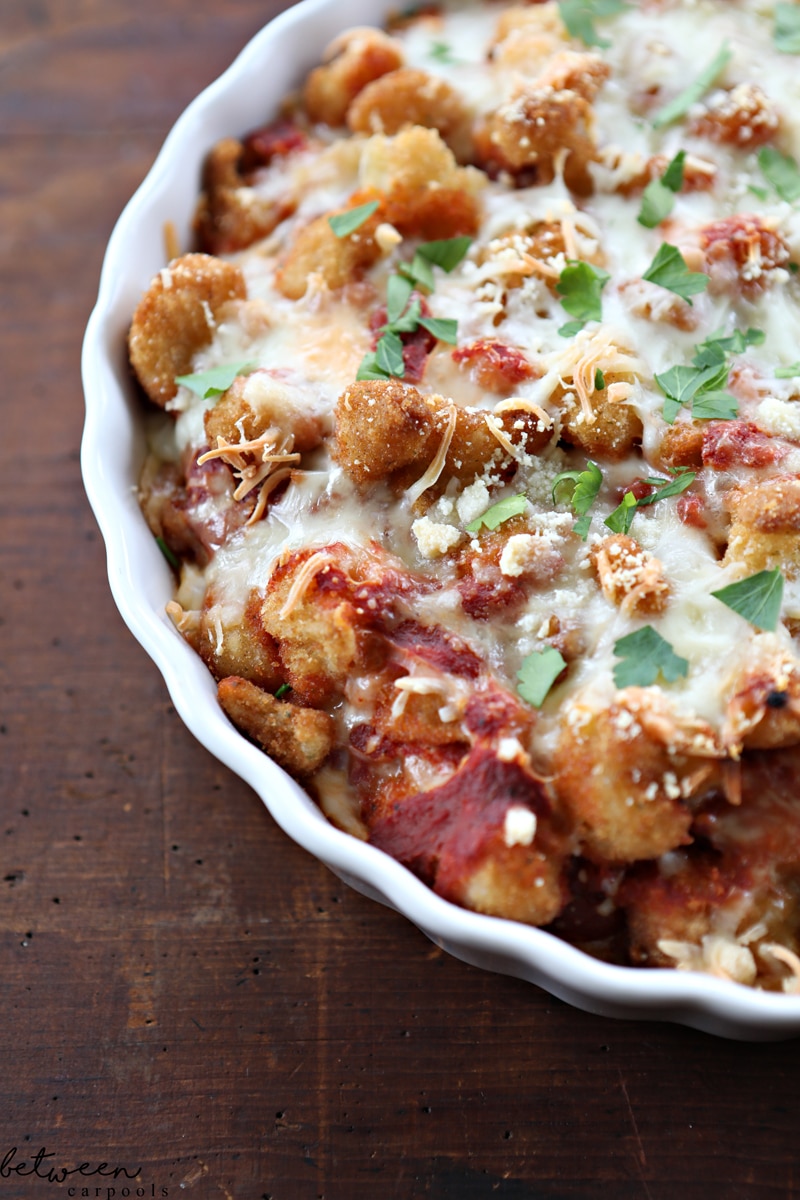 Cauliflower Parmesan
Ingredients
1 (24 ounce) package Bgan Frozen Breaded Cauliflower
1 (26 ounce) jar marinara sauce
8 ounce shredded mozzarella cheese
2-3 tablespoons Parmesan cheese
Instructions
Preheat oven to 425ºF.
Spread frozen breaded cauliflower on a baking sheet and bake for 15 minutes or until golden and crispy on the edges.
Lower oven to 350ºF. In a 8- x 8-inch pan (or 9- to 10-inch round baking pan), layer sauce. Add ½ of the cauliflower, ½ of the cheese, and some Parmesan cheese. Add another layer of the sauce, the remaining cauliflower, remaining sauce, remaining cheese, and Parmesan.
Cover and bake for 30 minutes. Uncover and bake an additional 15 minutes.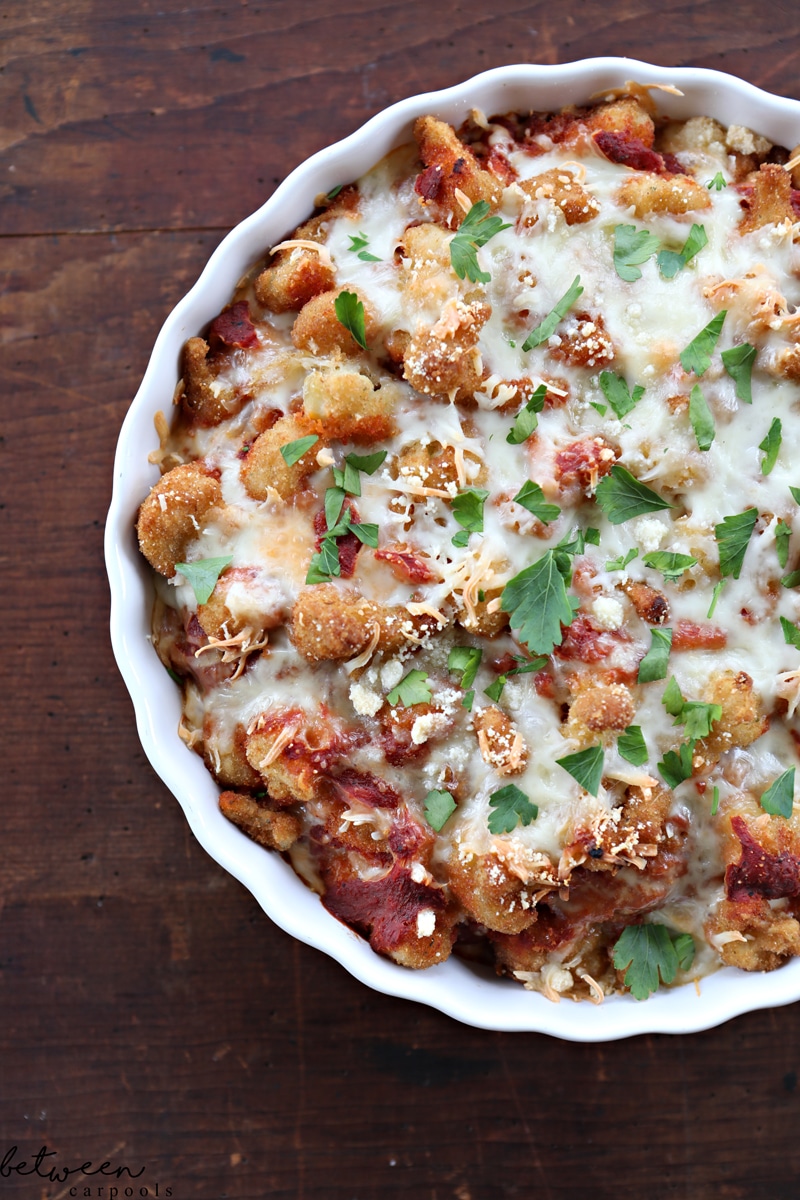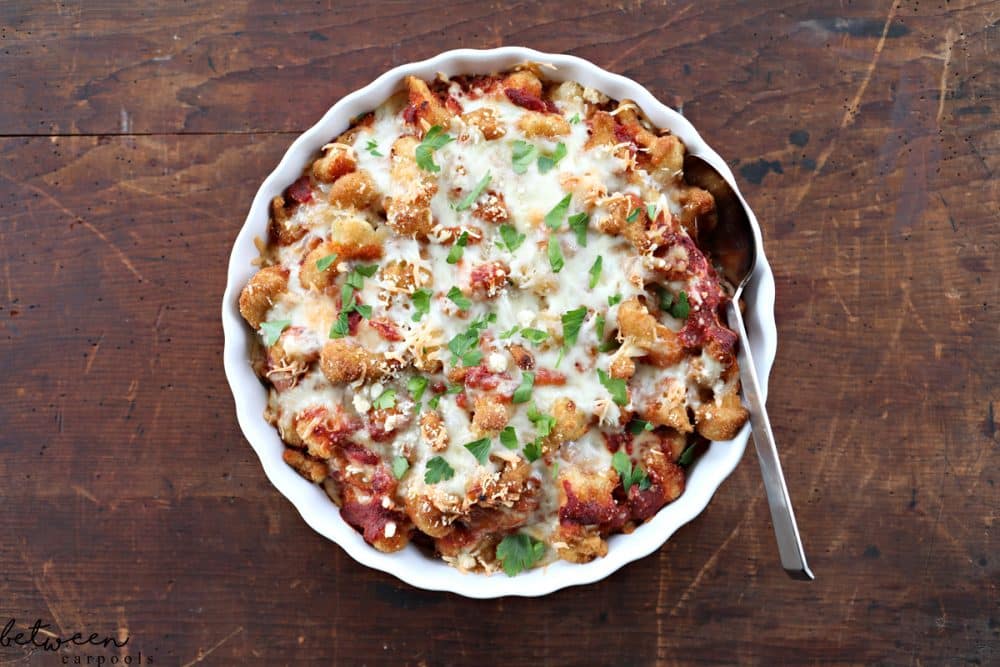 This post is sponsored by Bgan. Follow them on instagram @bganfoods and  on youtube,