This refreshing, creamy strawberry shortcake dessert is the perfect sweet ending to any Yom Tov meal, whether dairy or meat.
It was the last day of Chol Hamoed Pesach, and I had already used up all the potato starch and nuts in my pantry. I still had plenty of baked goods and cookies in my freezer (such as multiple versions of these biscotti which I actually prepare all year long), but I wanted to prepare a special dessert for the guests I'd be having for lunch the next day.
What ingredients did I still have left?
Lots of bags of frozen strawberries. And lots of pints of non-dairy whipped topping.
This was the dessert that resulted. It's simple components that just worked great together. And it was sooo good and finished super quickly…we even scraped up the last bits from the cake plate.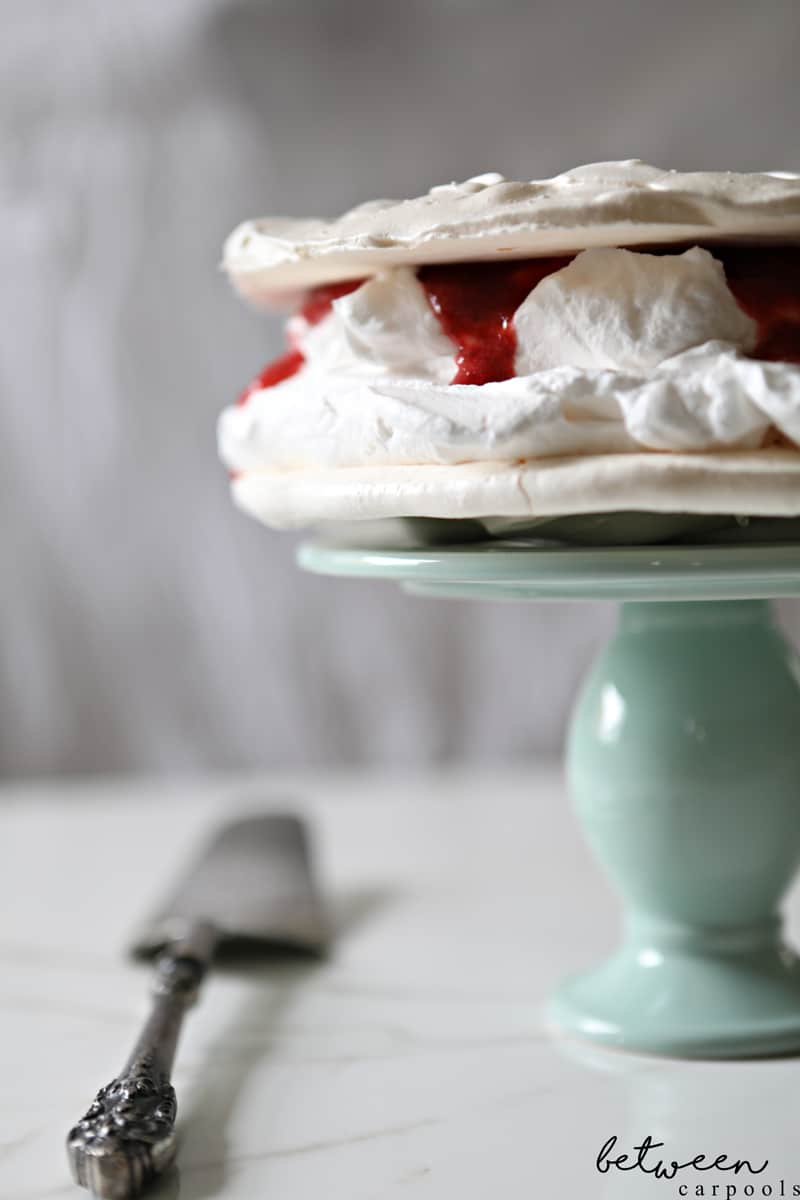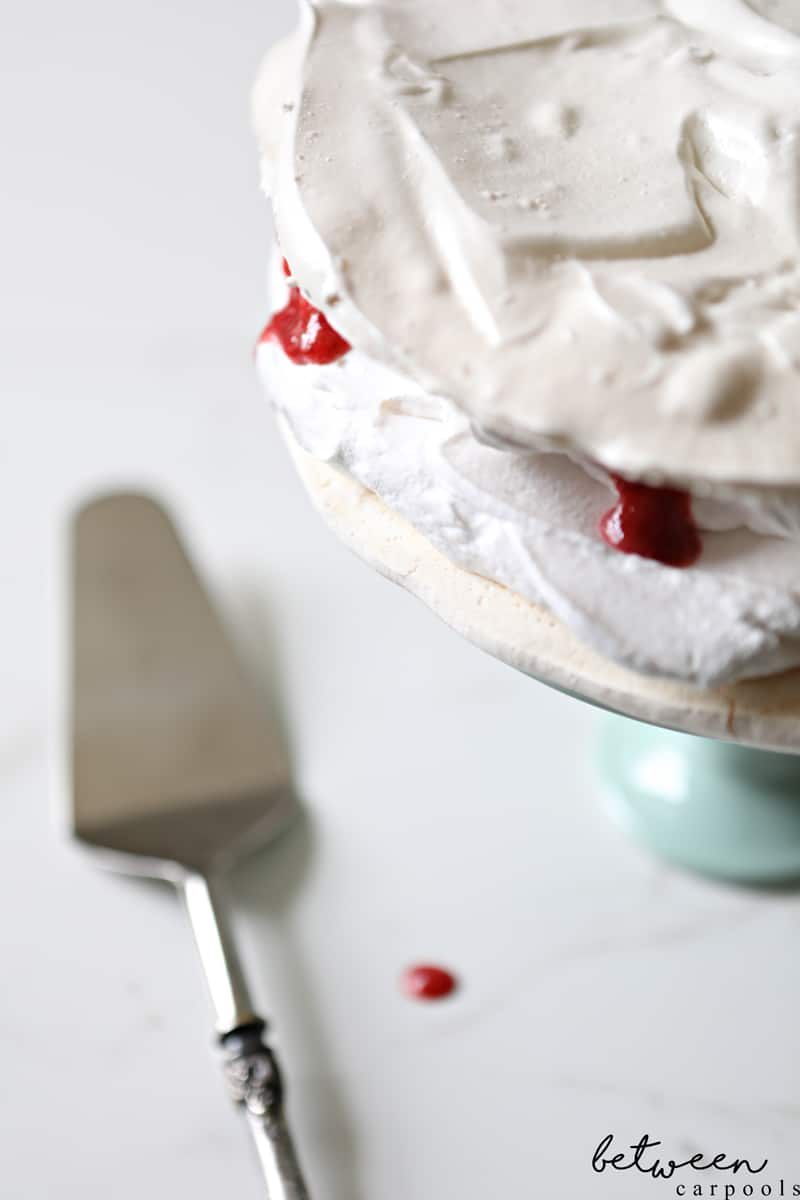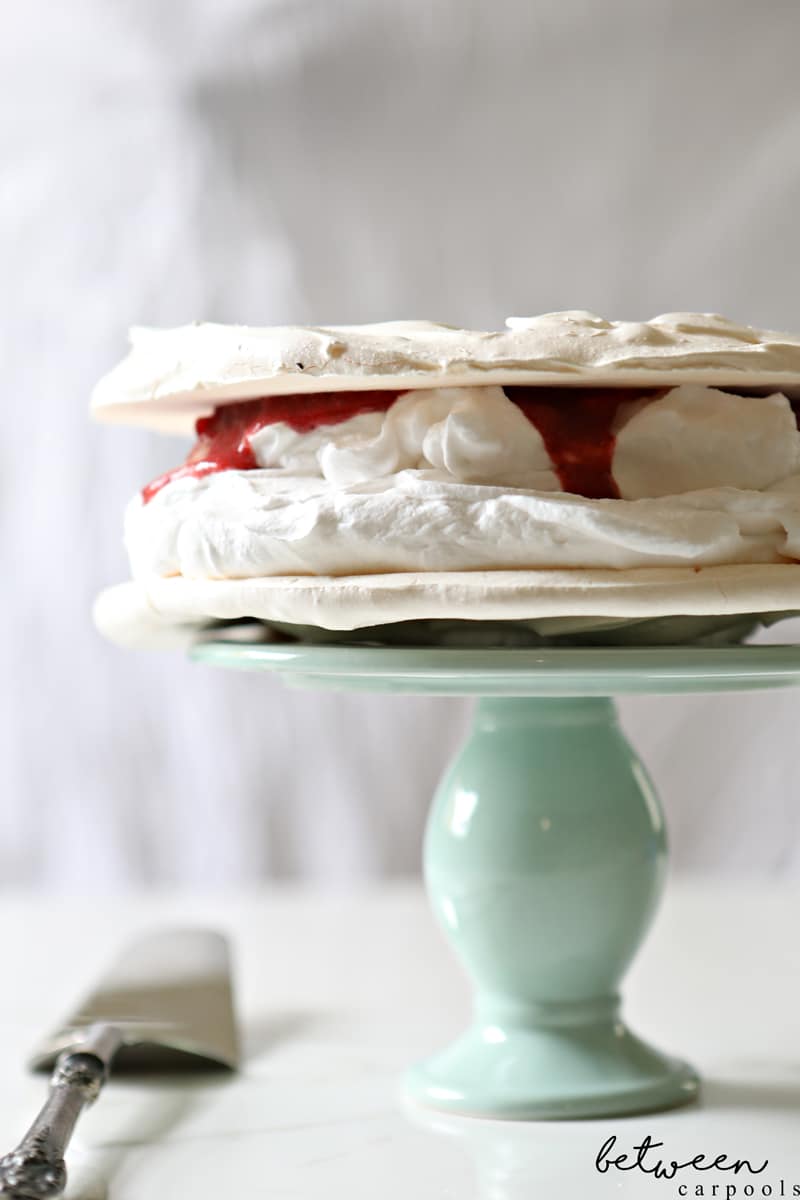 Light-As-Air Strawberry Shortcake
Ingredients
Meringue:
4 egg whites
¼ teaspoon cream of tartar
1 cup sugar
Whipped Cream:
2 cups heavy cream or nondairy whipped topping
½ cup confectioners' sugar or to taste
Strawberry Sauce:
8 ounces (½ bag) frozen strawberries
¼ cup water
¼ cup sugar
Instructions
Preheat oven to 225ºF. Line two baking sheets with parchment paper.
In the bowl of an electric mixer fitted with a whisk, beat egg whites with cream of tartar until they begin to foam. Very slowly, add in the sugar. Beat on high speed until stiff peaks form.
Using a spatula, create two large meringue circles, one on each baking sheet. Bake for 90 minutes.
Meanwhile, in the same bowl of an electric mixer, beat heavy cream or whipped topping with confectioners' sugar until stiff.
Meanwhile, prepare the sauce. In a saucepan, combine strawberries, water, and sugar over medium-low heat. Cook until mixture is mostly liquified, about 25 minutes. Blend. Both the whipped cream and the strawberry sauce can be stored in an airtight container in the refrigerator until ready to serve.
To assemble the dessert, carefully remove one meringue circle from the parchment paper. Place on a cake plate, bottom side up. Spread with whipped cream and top with strawberry sauce. Top with second meringue circle, top side up.
For more Shavous ideas click here.