A little effort now will make opening your bungalow before next summer so much easier & keep your things safe over the winter.
Closing up the bungalow after a fun filled summer is a big job – let's not kid ourselves. I'm a big believer in putting in just a bit more effort to make the opening up of the bungalow the following year go a bit smoother. 
Here's my method to the madness: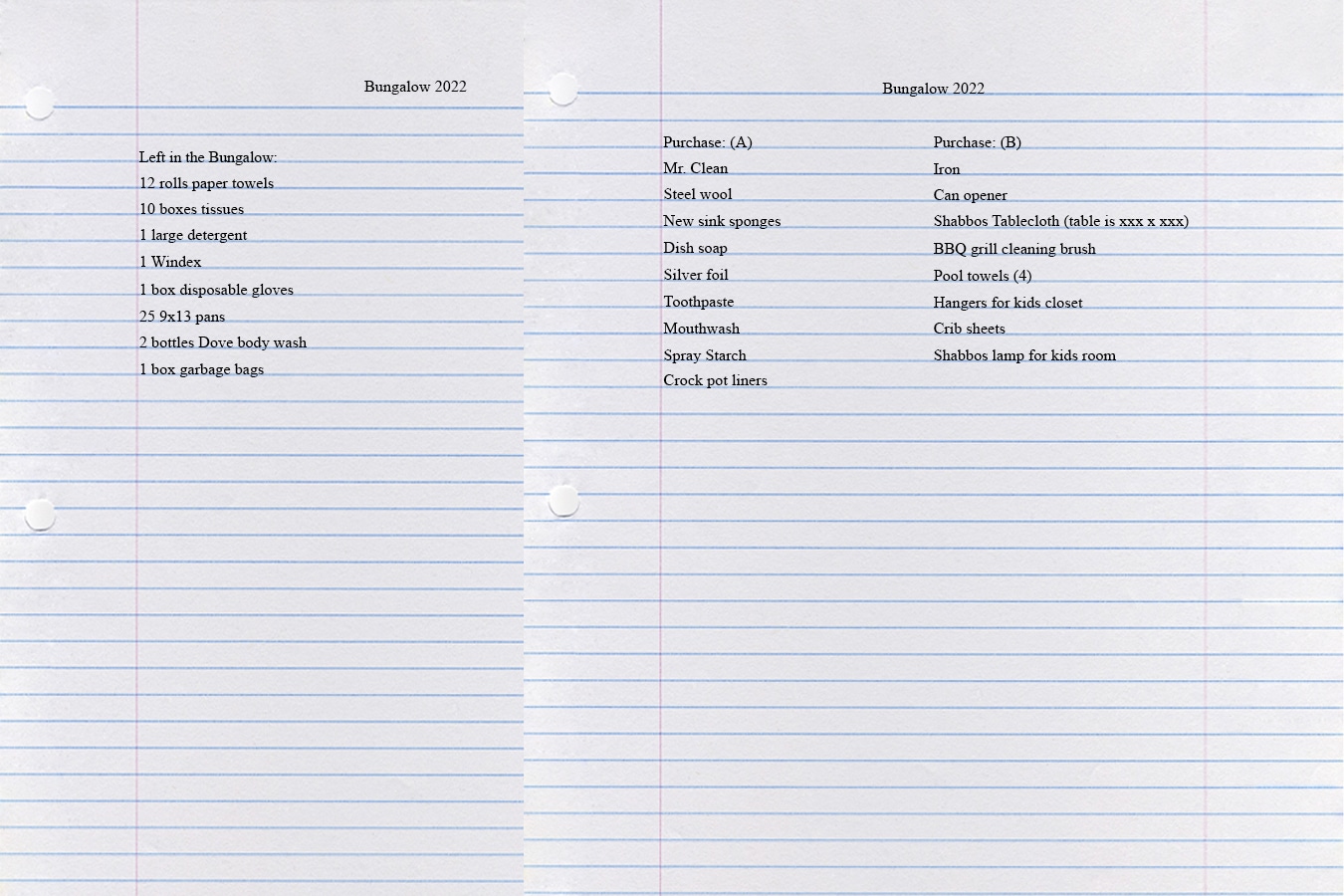 Part 1: Make Your Lists and Stock the Basics
About a week or two before the summer ends, I start taking stock of non-food items that I can stock up on before I leave for the winter. This way, when I come up to clean and prep the bungalow the following June I won't have to first run to Walmart or Shop Rite for the basics (after I've already driven 3 hours to get there, I don't want another errand to do!). An example of these items would be: paper towels, tissues, basic cleaning products, detergent…

Once that is done I start with my lists. Years ago, before fancy phones and devices I did this on 2 sheets of loose-leaf paper. Now I keep a list on my phone notes called "Bungalow 2022" (or whatever the following year will be). I have 2 sections in my notes. One section is for items I left in the bungalow and the amount. The second section is for items that need to be purchased before the next summer. I divide the second section into 2 parts, A & B. A is for items which are easy to find and buy and B is for items that need a little more time and thought. Above is a sample (and much shorter than normal) list.
Having this list keeps me in check on what I don't have to buy as much as what I DO have to buy.
When I start thinking about the summer at the end of May or early June. I constantly refer back to my list. I keep a large box in the basement or garage labeled "Bungalow" and I slowly add to it as I cross items off. This method works great for me. We all think we are going to remember exactly how we left our bungalows year to year – but in 10 months things definitely get fuzzy. Trust me.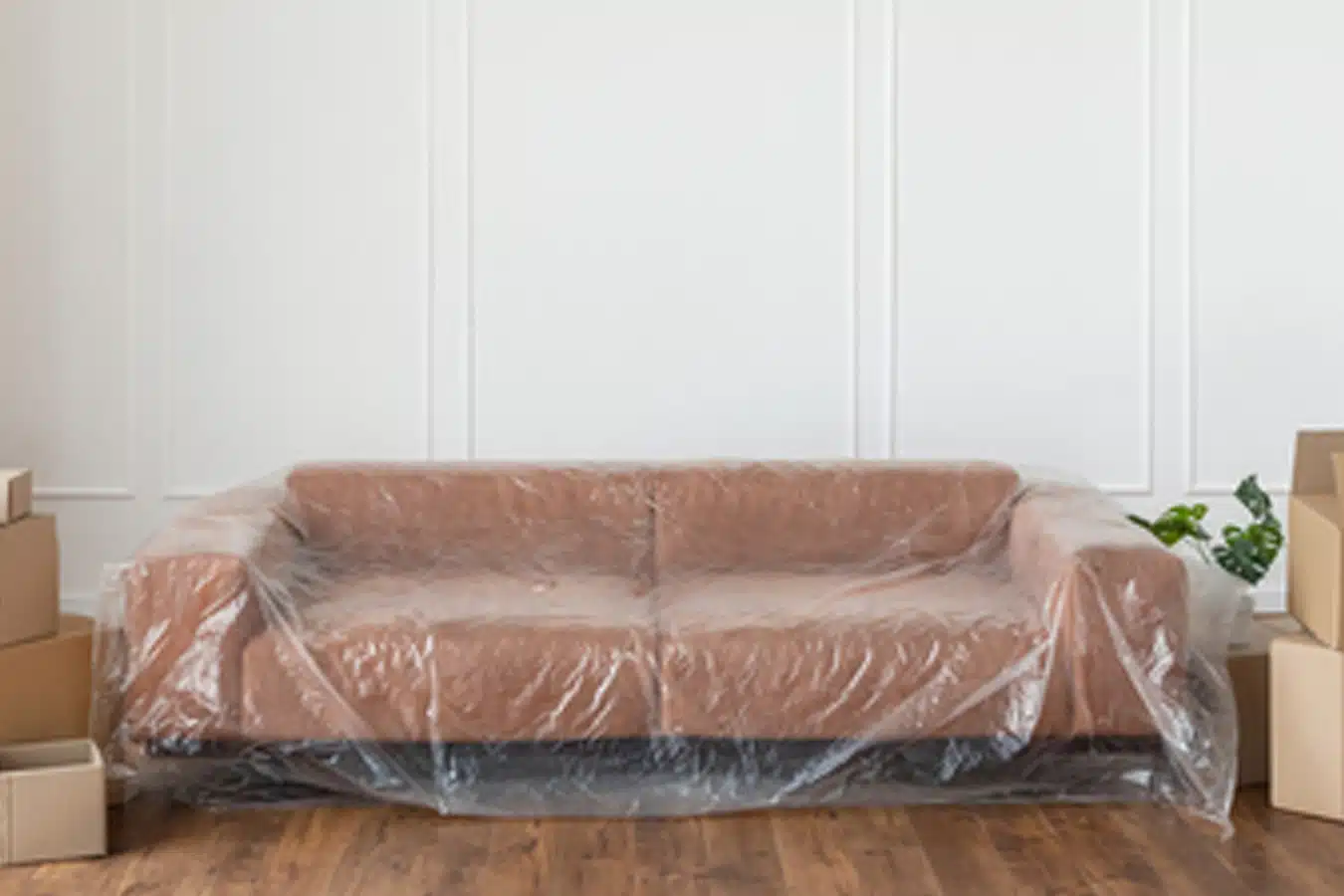 Part 2: Time to Pack Up! How to Clean the Bungalow Before Leaving
Beds:

Purchase a box of

Painters' Plastic,

available at home improvement stores like Home Depot or Lowe's. Cover the beds with it. While I will try to wash the linen when I go up to clean before the summer starts, but if there isn't enough time, I will wash them soon after I get there. In the meantime, the plastic keeps it almost perfectly clean. Some people put all their linens into garbage bags, but I find this is unnecessary work; using the plastic is much easier.

Painter's Plastic is also great for covering your couch(s): Dust is not good for leather or fabric so it's best to keep it covered.
Clean your oven before you leave: No one wants to arrive to a dirty oven.
After the last BBQ of the summer, clean the grill: Place the grates inside a garbage bag and spray with Easy-Off. Let sit overnight. The next day they will be super easy to clean.
Pots, pans & cutlery: I wrap all these in Medium size garbage bags so they don't get dusty.
I don't bother washing the bathrooms and floors: They will be dusty when you arrive either way.
Vacuum or sweep any crumbs in the kitchen area: You don't want to attract mice.
Leave the toilet seat covers down: this will keep the bowl clean.
Leave the washing machine lid open: to prevent rust.
A few days before I leave, I clean the fridge thoroughly: and line the shelves with either paper or foil. This way when it's time to go home – there's isn't much to clean.
Turn off the fridge and leave the doors open: I put a large towel over the doors so that it won't close all the way.
Have a healthy rest of your summer and a fabulous winter!
FOR EXCLUSIVE CONTENT AND A PEEK BEHIND THE SCENES, MAKE SURE TO JOIN OUR WHATSAPP STATUS HERE.