Back when we started BCP, we wrote our 
8 favorite things to buy in Costco.
By now we've tested many more items and have a longer list of Costco faves.
While some of us prefer to use instacart to do our Costco shopping, we went down every aisle of the store to get pictures for you and to make sure we didn't leave anything out. While we all know about the everyday items that are sold in bulk value packs, we're highlighting some of the things that we specifically like to buy in Costco – and not just for the price.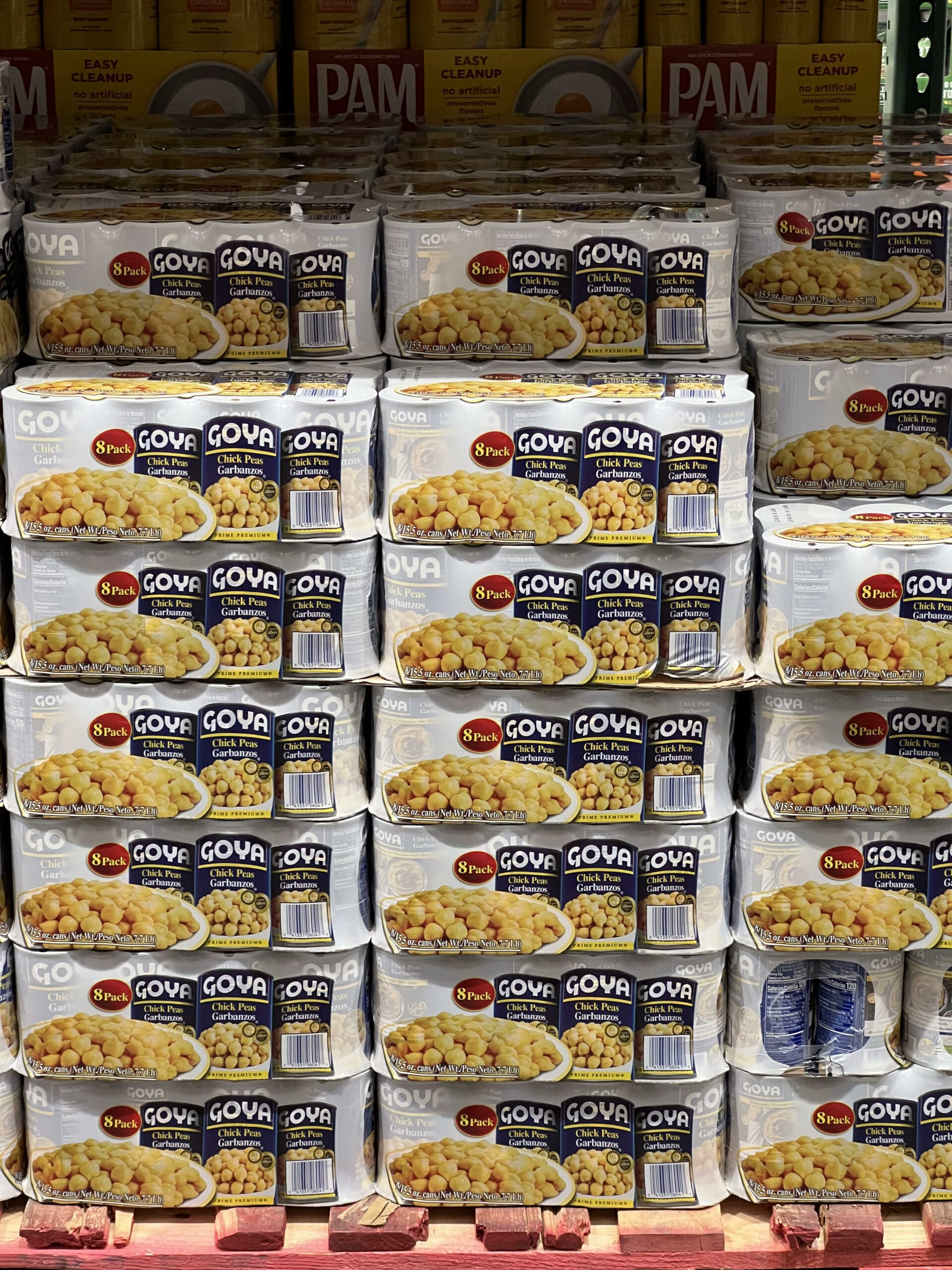 Goya chickpeas: This brand is simply the best. Big soft chickpeas – and they come in a pack of 8 cans! You'll need that many (or more) after making your own homemade hummus and roasted chickpeas.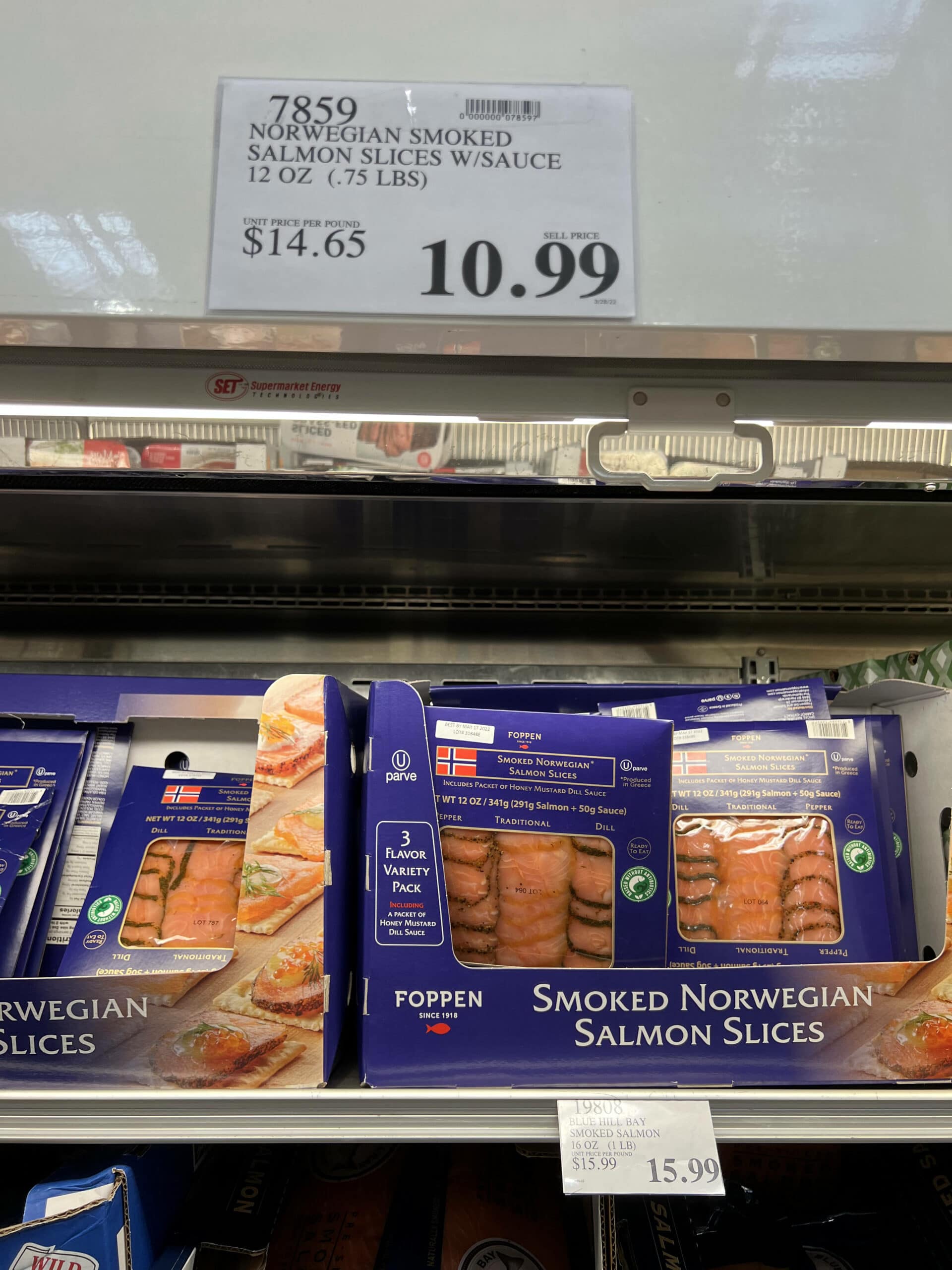 Smoked salmon: The smoked salmon is a variety pack of 3 variations of lox and the best part, a mustard dill sauce packet that's everyone's favorite.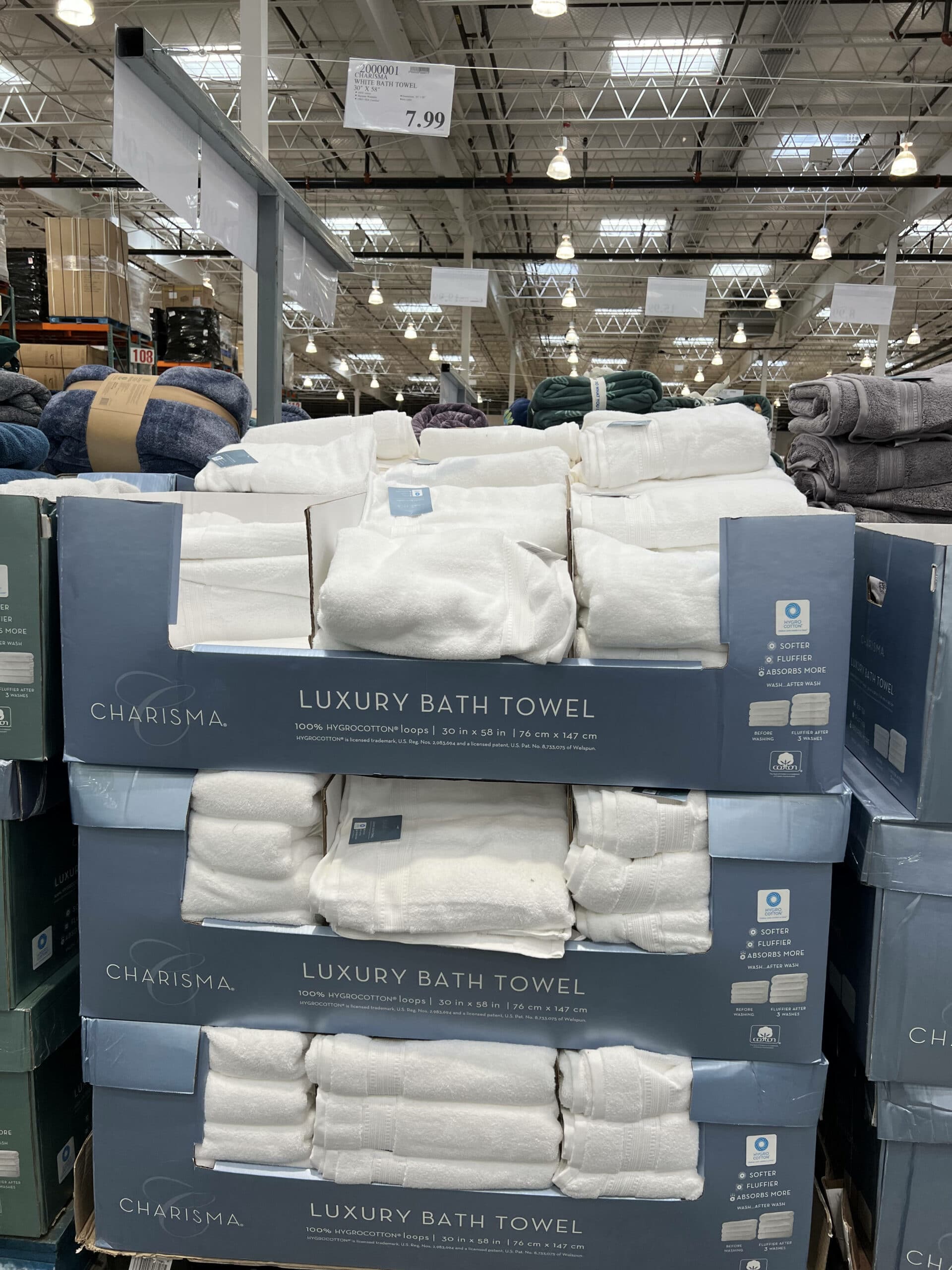 Bath towels:As we said in this post about folding towels, Costco's Charisma towels are some of our favorites.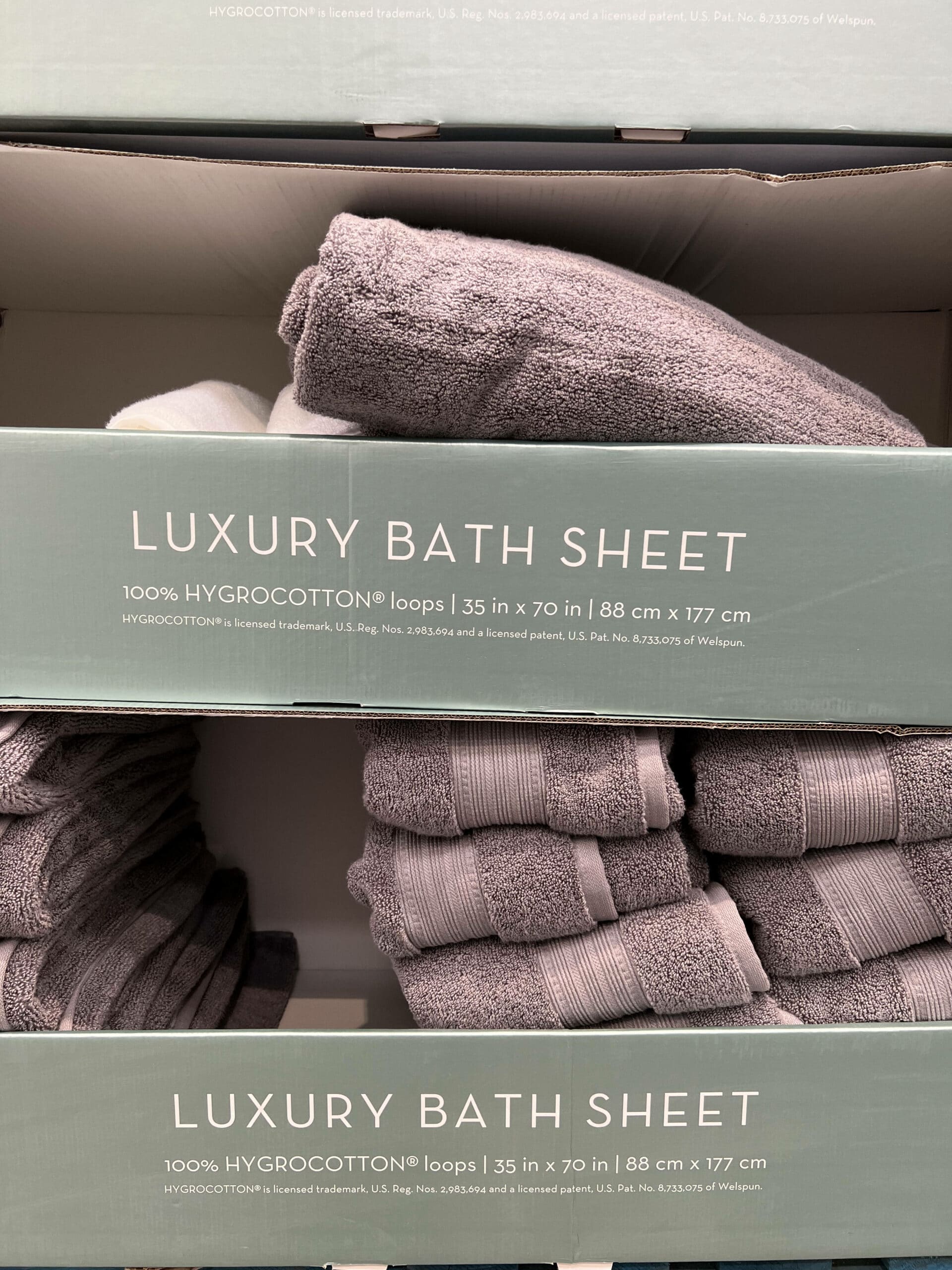 Bath sheets: And for those who prefer the larger bath sheets, it's hard to find a better deal for a quality product than these.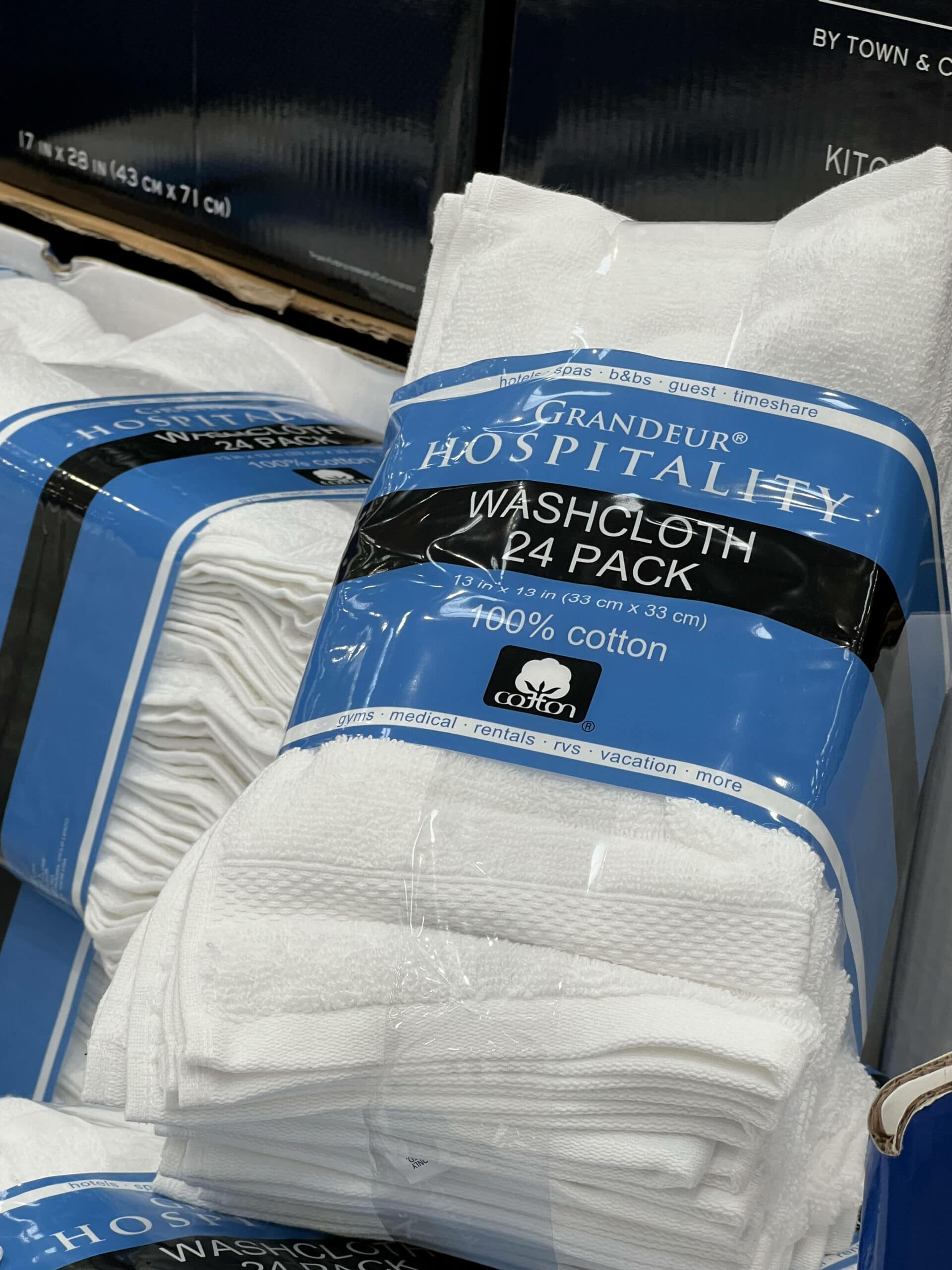 Washcloths: We use these as fingertip towels, not washcloths. They are a substantial size and have a nice border. And they're affordable enough that when they get dingy, we replace the pack (usually before a yomtov).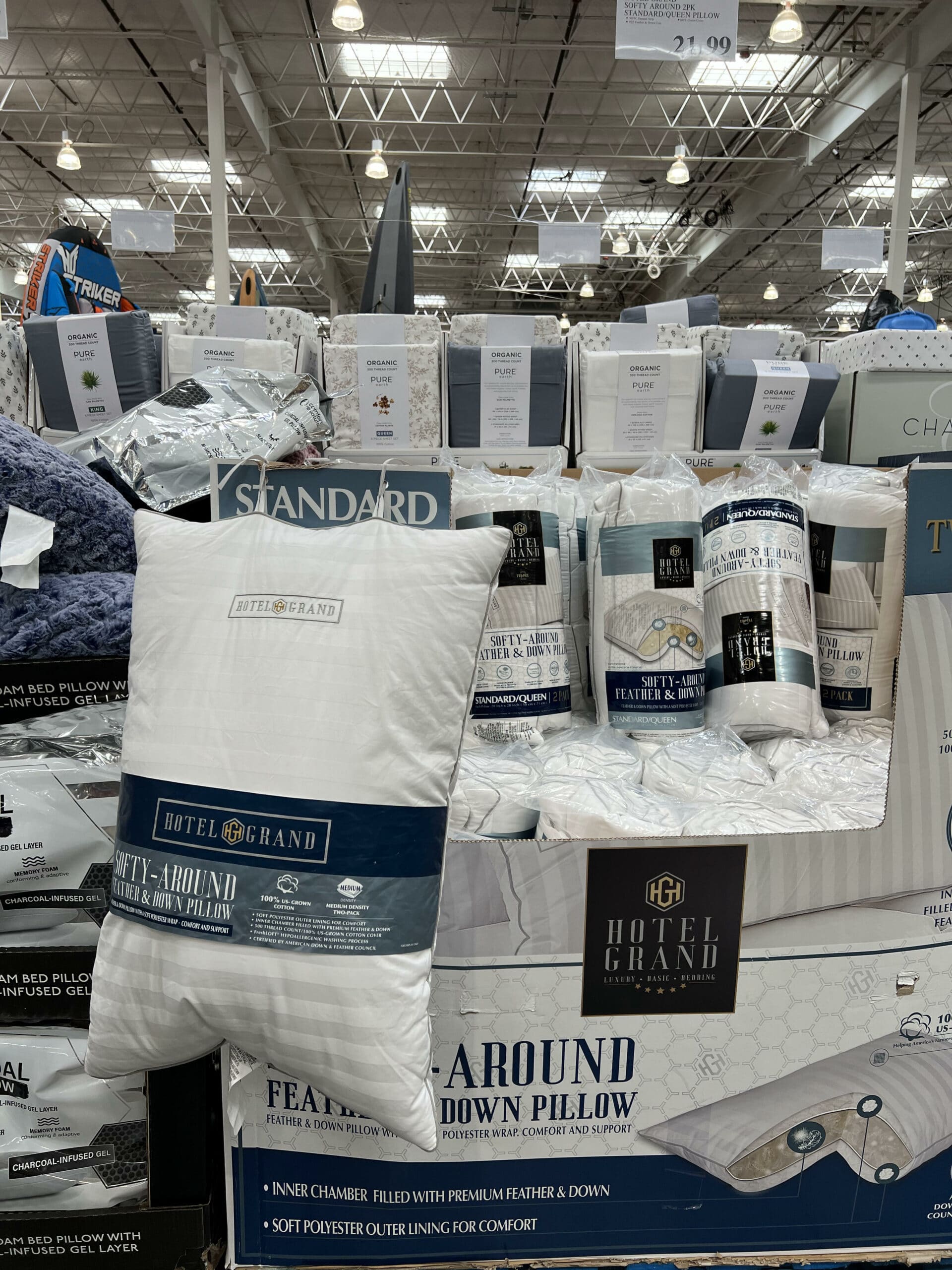 Pillows: Beautyrest Black Queen Pillows – Costco offers a crazy amazing deal for a top of the line pillow with gusset – these are the real deal.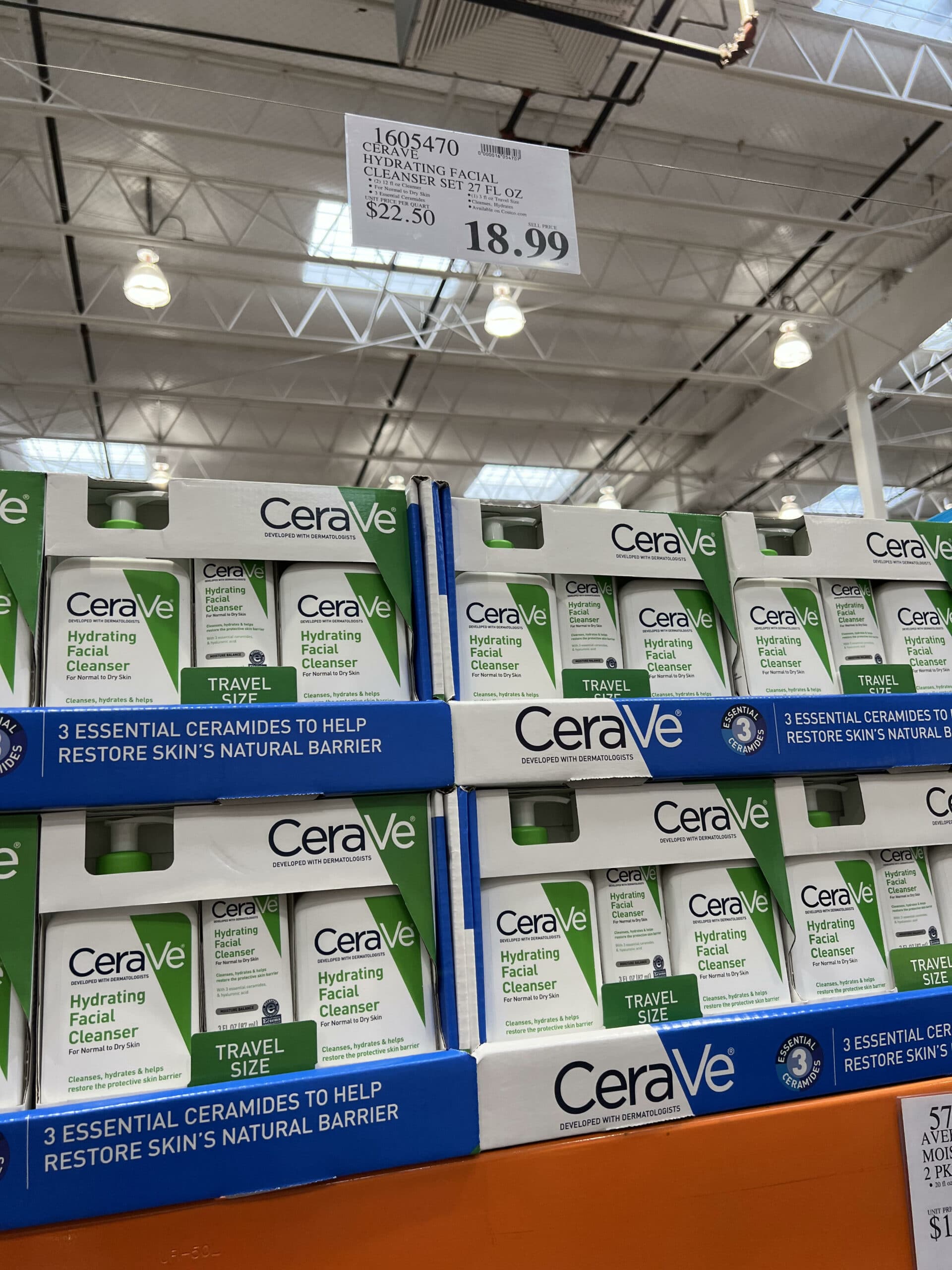 Cerave Wash: We've mentioned this face wash in more than one post in the past – that's how much we love it. And this bulk pack means you won't run out – and even have a small one for travel! Here in our big sister: teen edition post, here in our "maskne" post,  and in this post about teen skin care.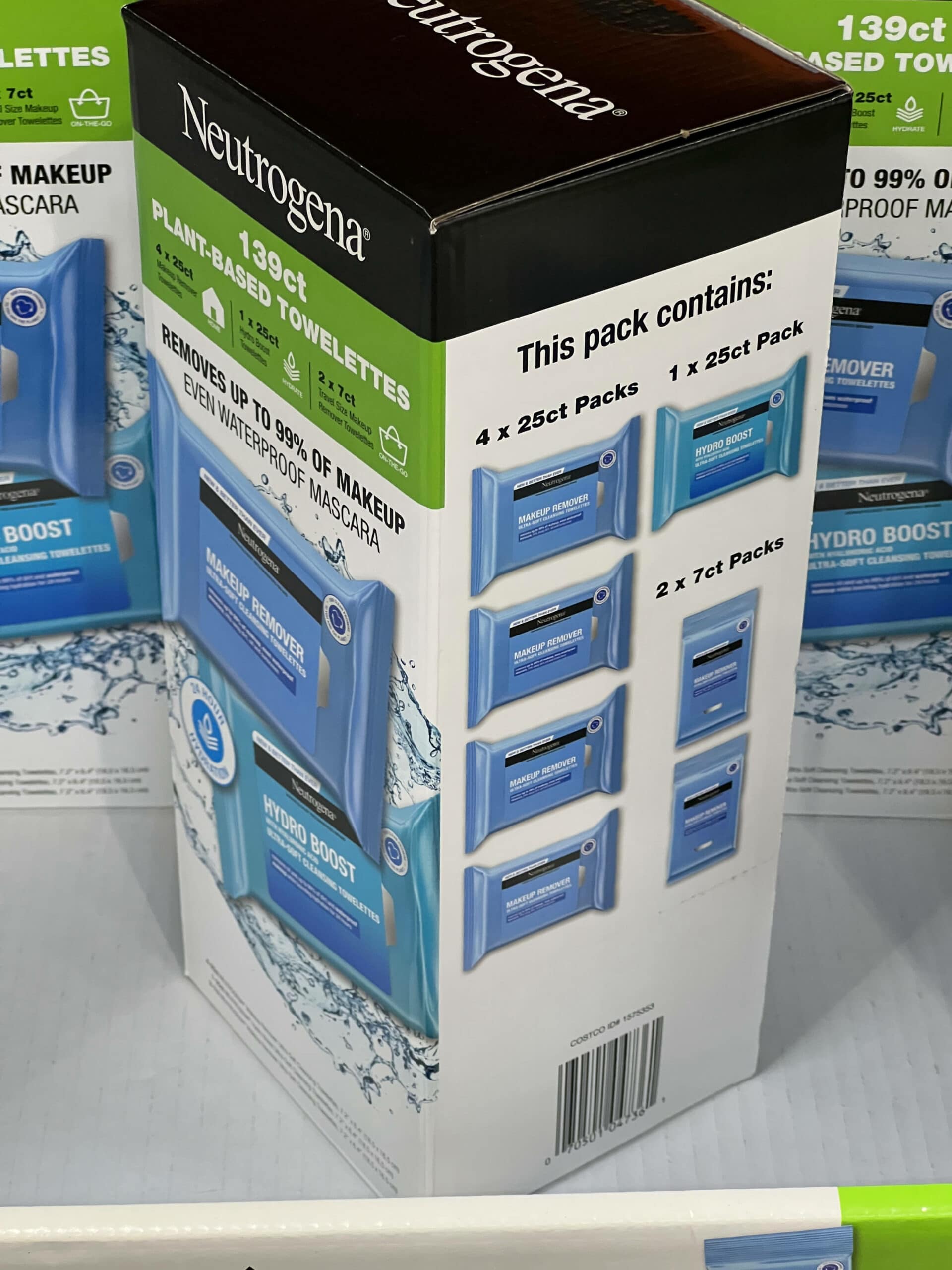 Neutrogena Makeup Wipes: These are our go-to makeup remover wipes, and we love the mini packs the Costco bulk package comes with.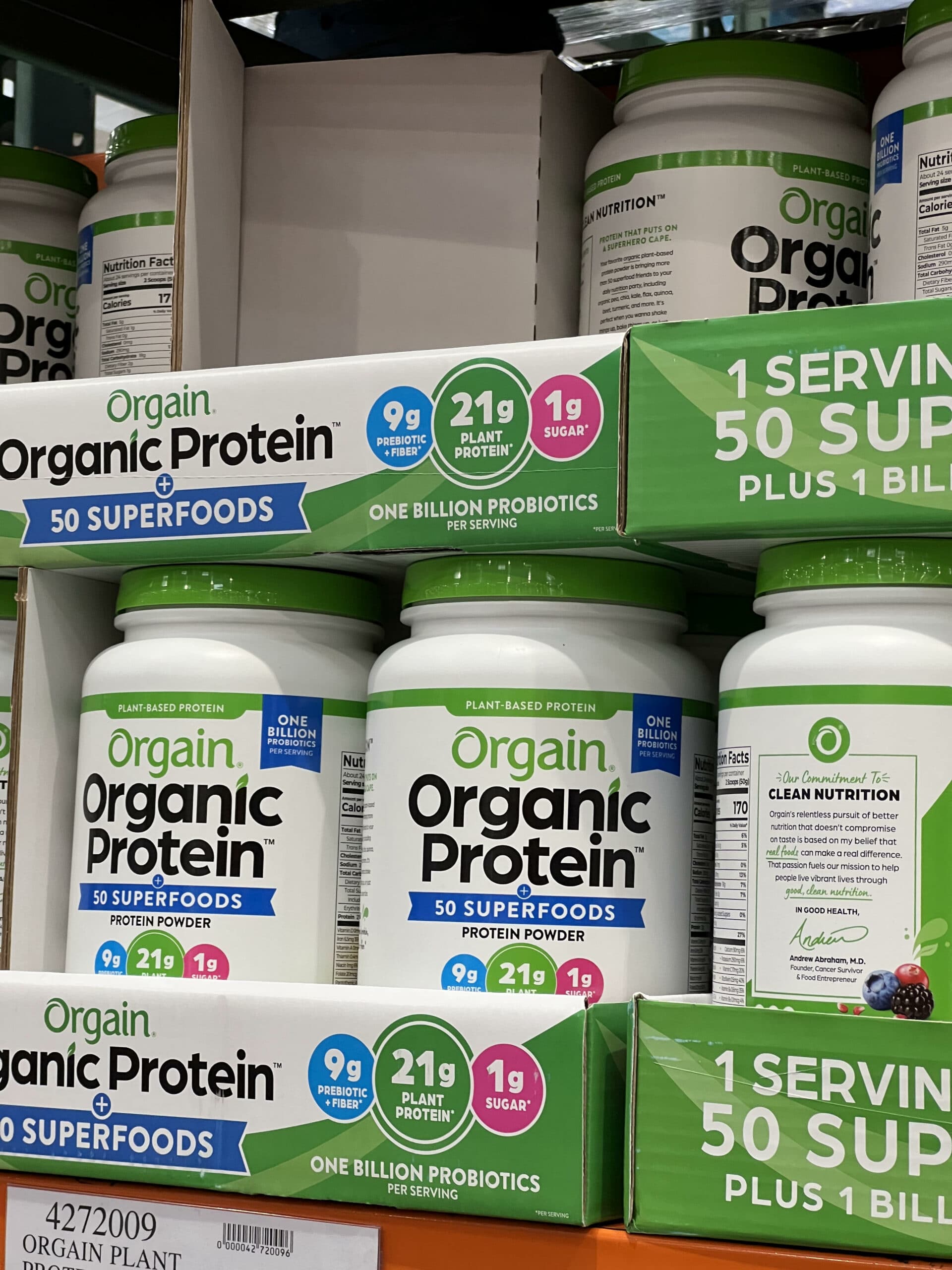 Protein Powder: If you like smoothies, make them into a protein packed meal or snack with some of this parve protein powder. We love the chocolate powder prepared with frozen cherries and almond milk (all of these ingredients are part of this post!) for a refreshing summer option. (amazon sells this product, too, and sometimes has great sales.)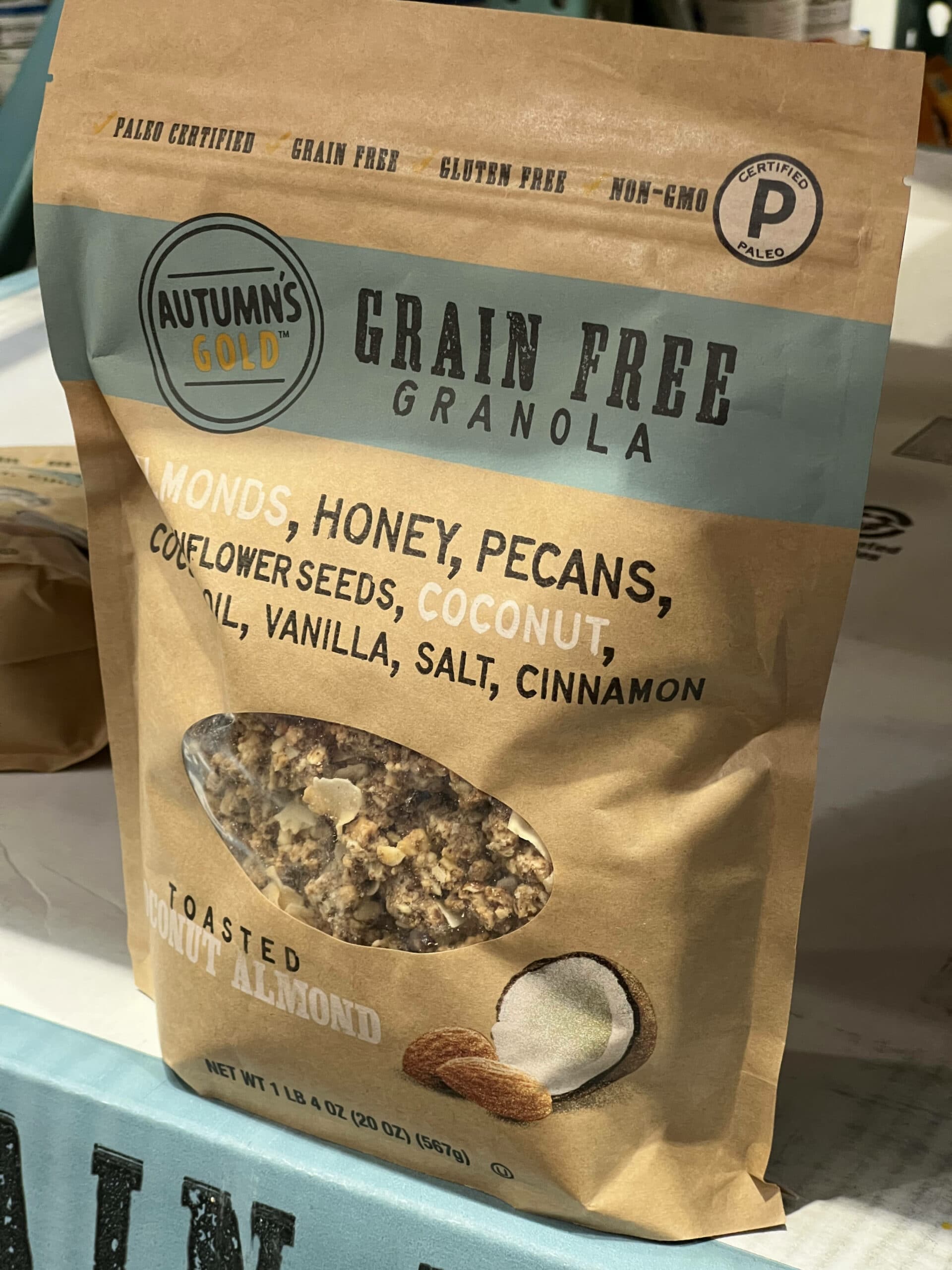 Grain Free Granola: If you're not a fan of oat-based granolas, this is a delicious alternative.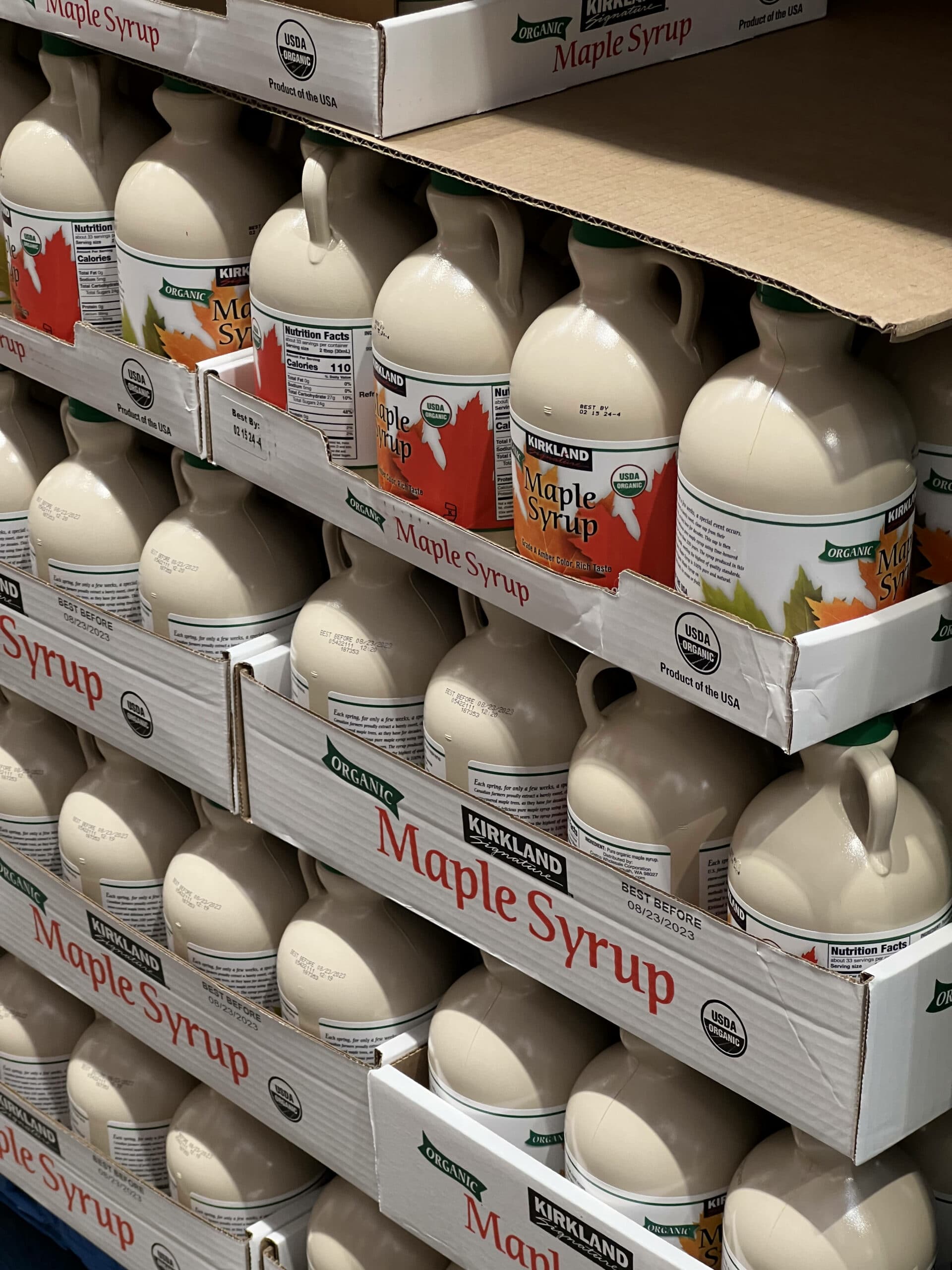 Maple Syrup: Good quality at an unbeatable price. Pesach is the only reason we buy maple syrup elsewhere. Check out some of our recipes that include maple syrup.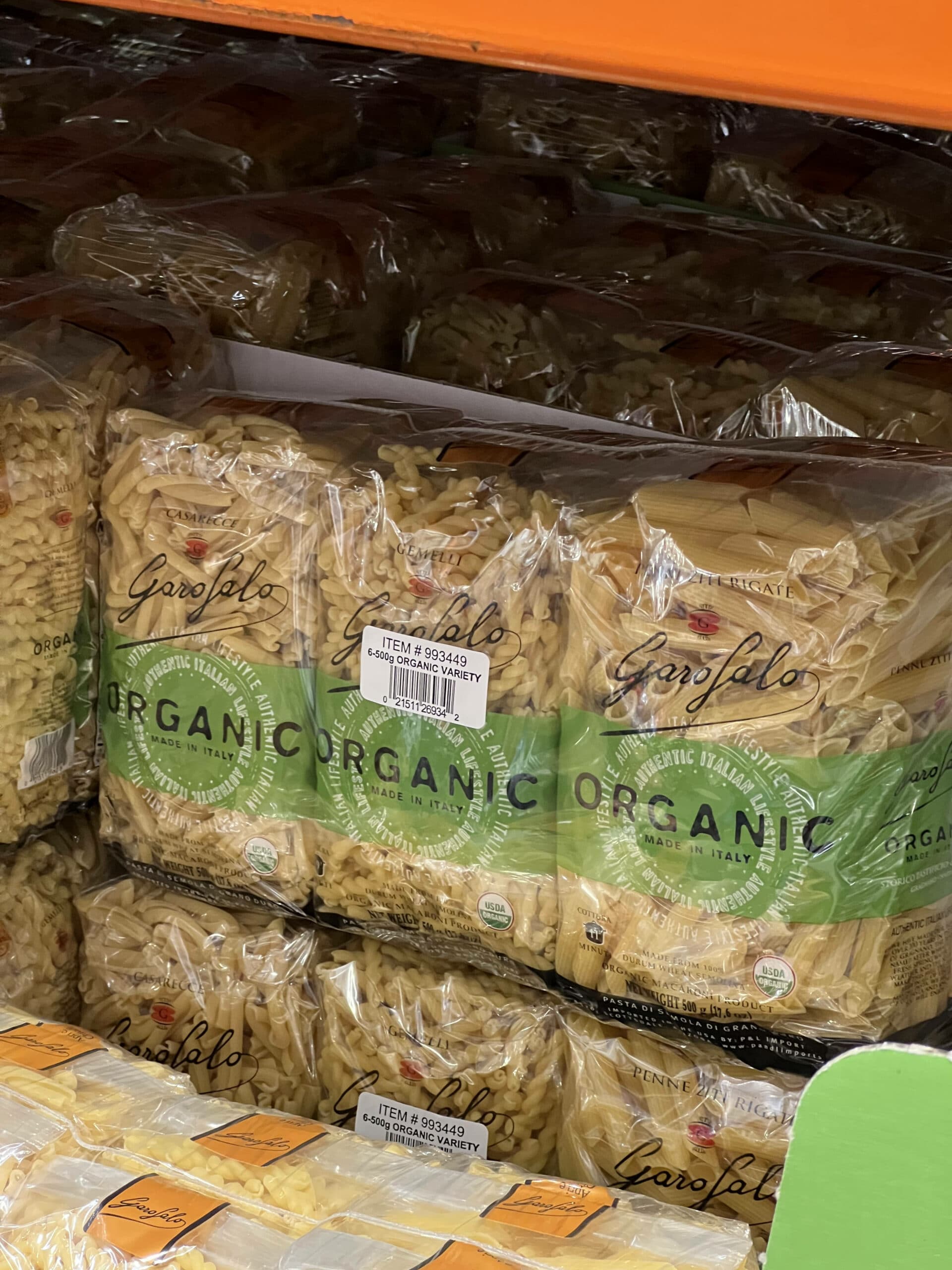 Pasta Shapes: Great quality Italian pasta. It's actually organic and higher in protein than typical American pasta, but that's not why we like it. The taste is fantastic and the shapes are so pretty and delicious.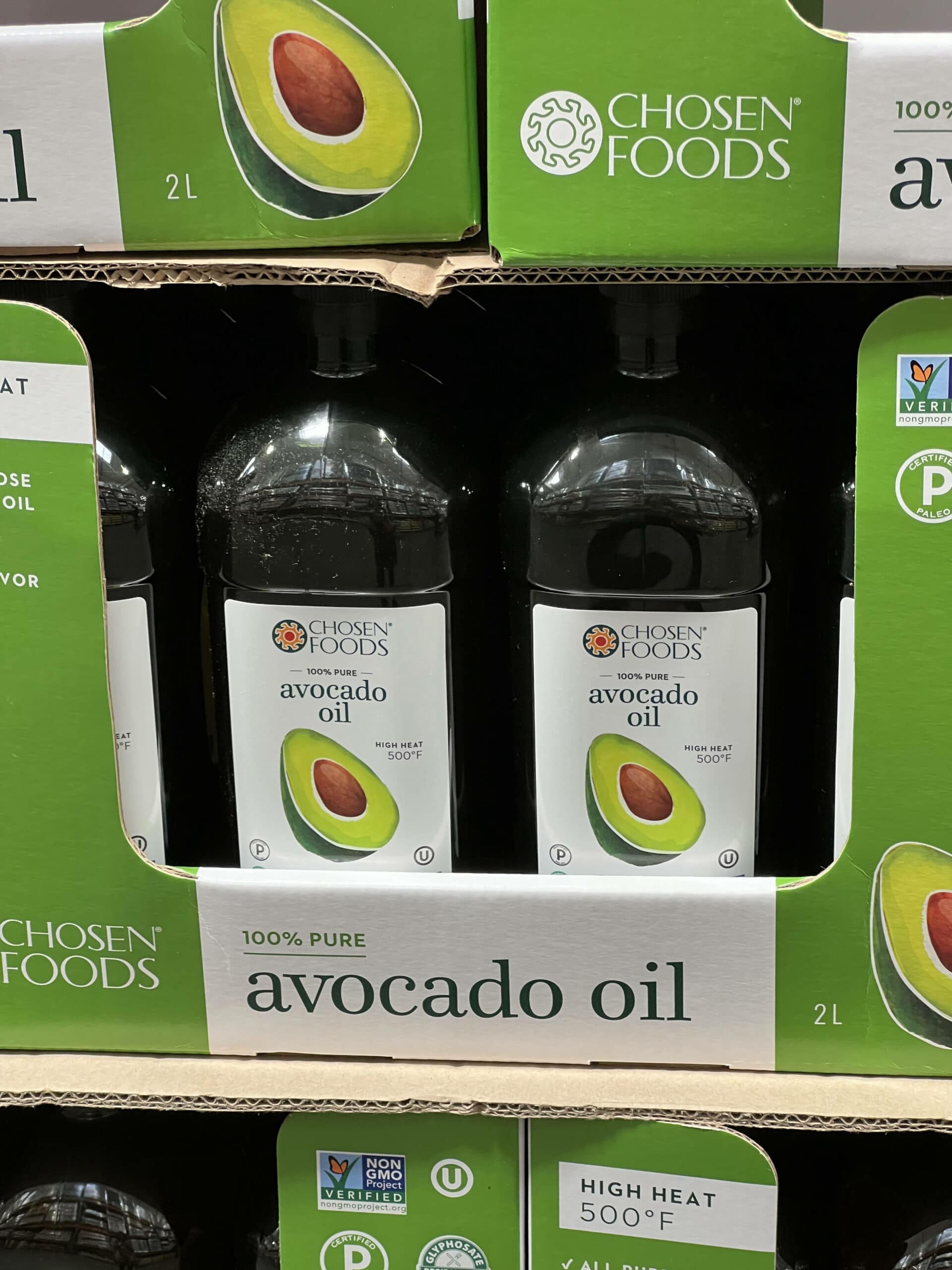 Avocado Oil: This neutral flavored oil with a high smoke point is a healthier option than many others. Again, the price can't be beat.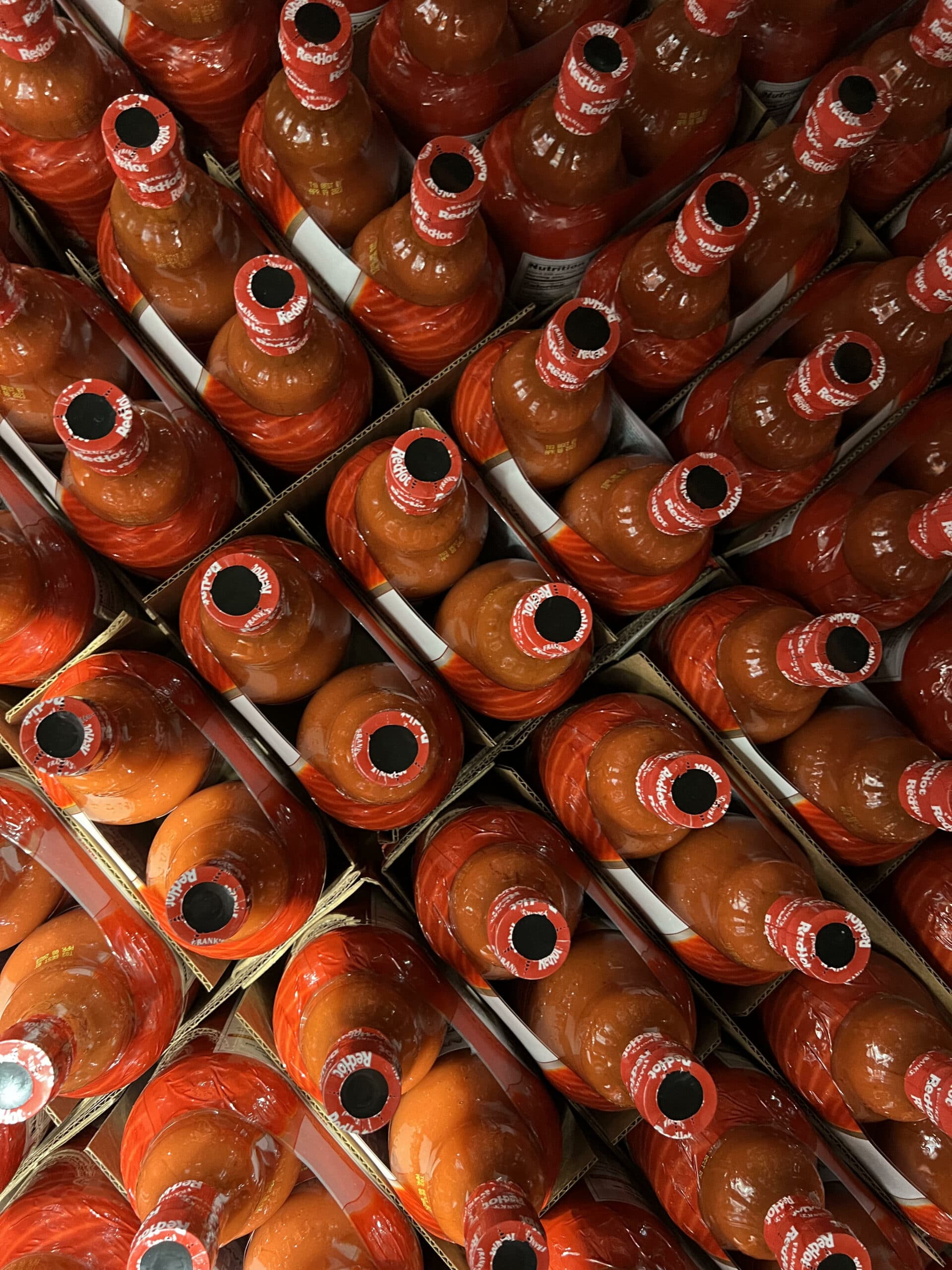 Hot Sauce: Since we started making our baked hot poppers back when we were photographing Dinner Done, we go through a LOT of hot sauce. These jumbo bottles are the solution. You'll also use this hot sauce in our beef jerky recipe and in our hot and spicy onion rings.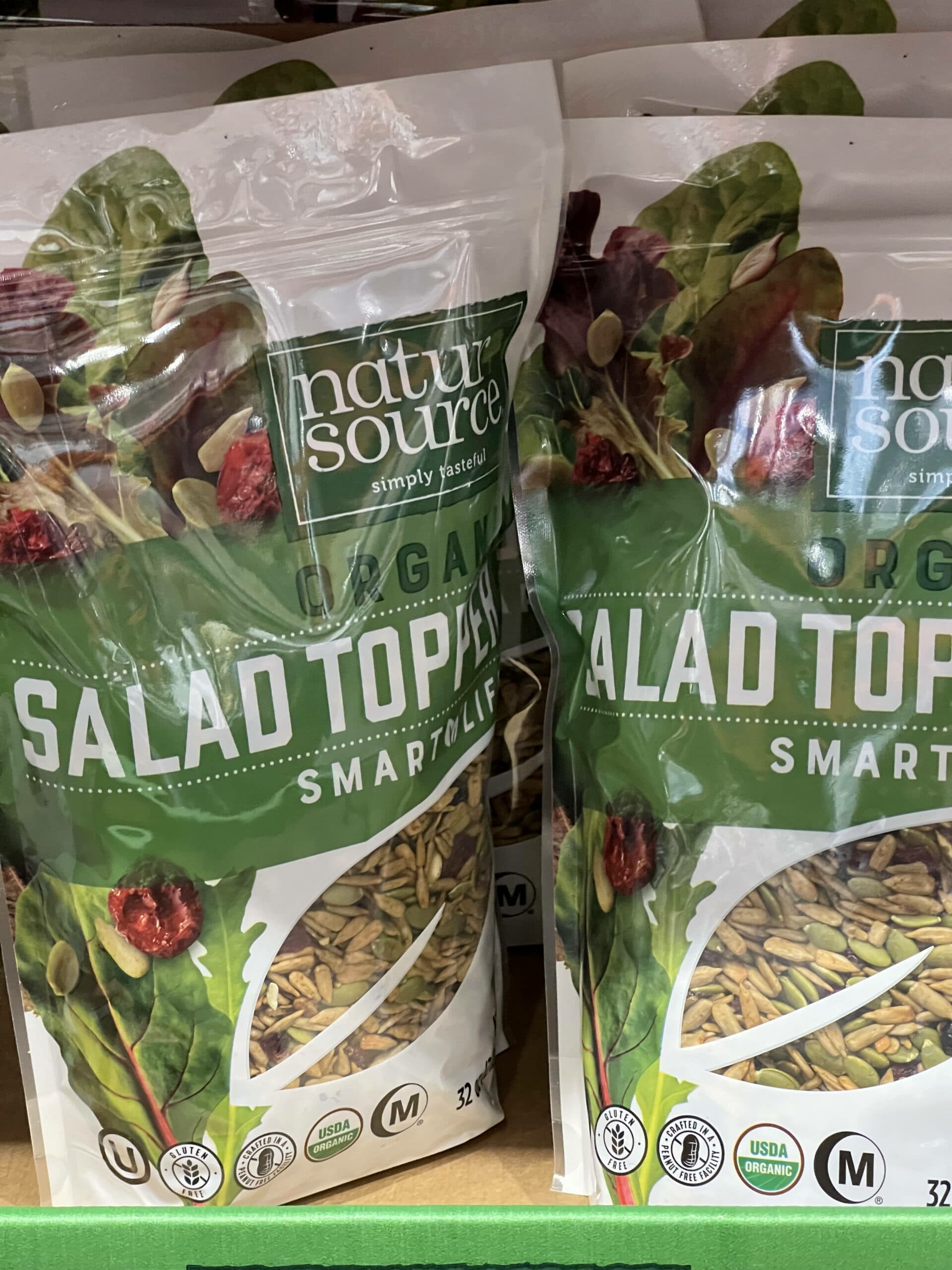 Salad Topping: A great, crunchy flavorful addition to any basic salad. So good!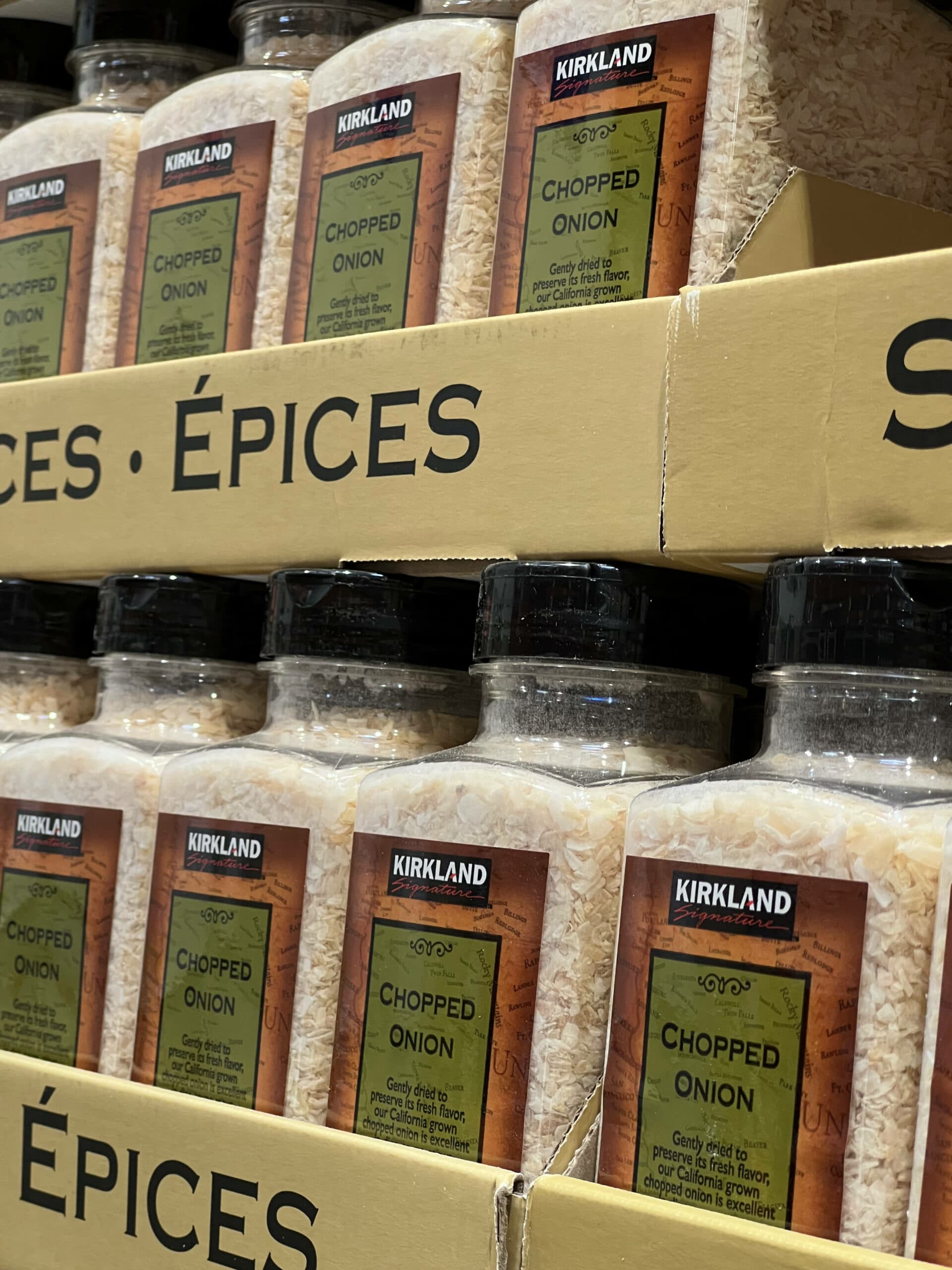 Chopped Onion: When we roasted chickpeas for these hummus plates, Leah insisted on using only Costco onion flakes and we've all switched over to this brand. They're simply better than the rest.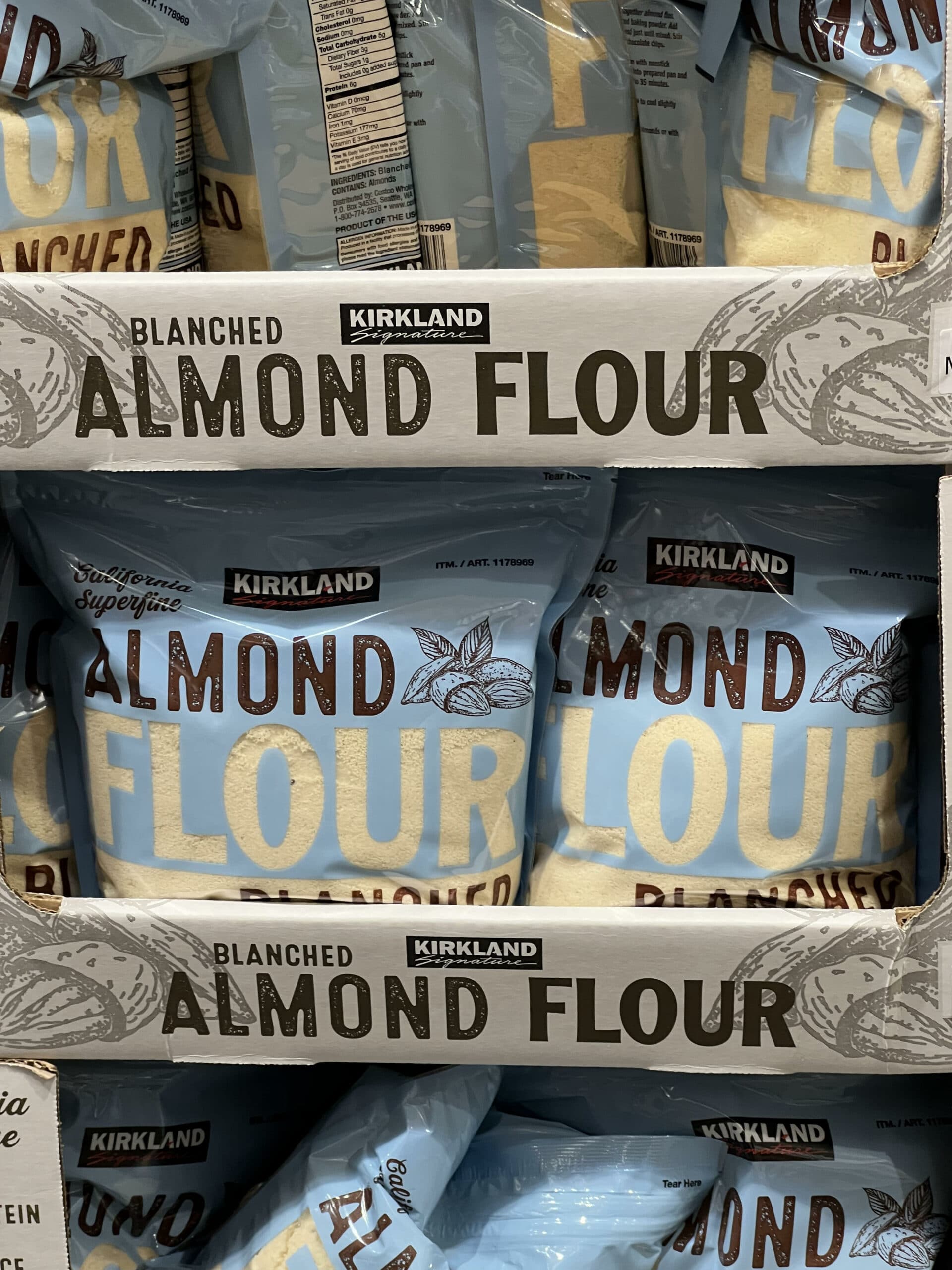 Almond Flour: Almond flour is a very pricy item – and it's a staple in many gluten free houses. This Kirkland brand costs less than half of what you'll pay in a local supermarket. Stock up and make our protein-packed gluten free pancakes regularly!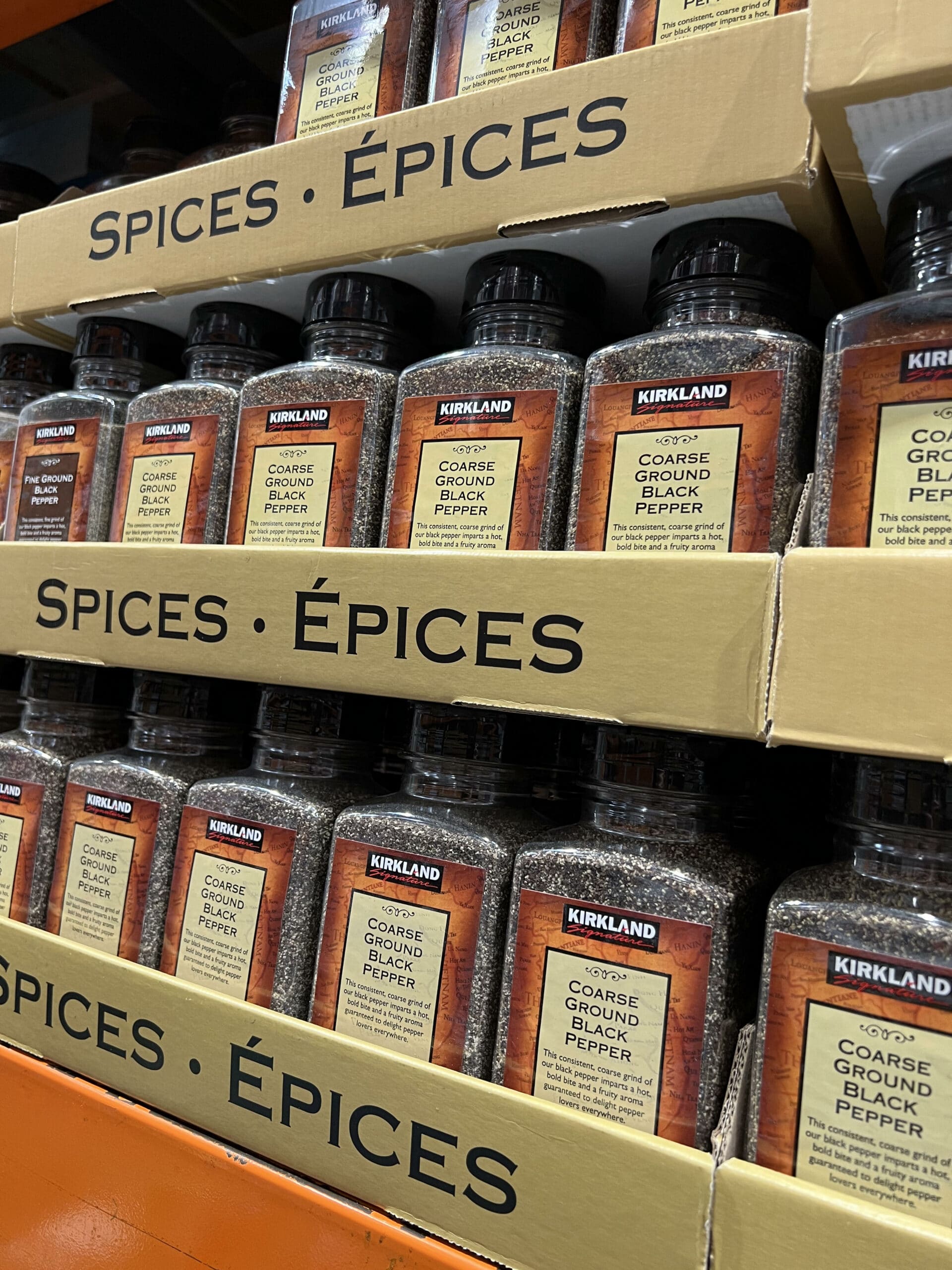 Course Black Pepper: Just the perfect size for those of us who don't like powdered black pepper.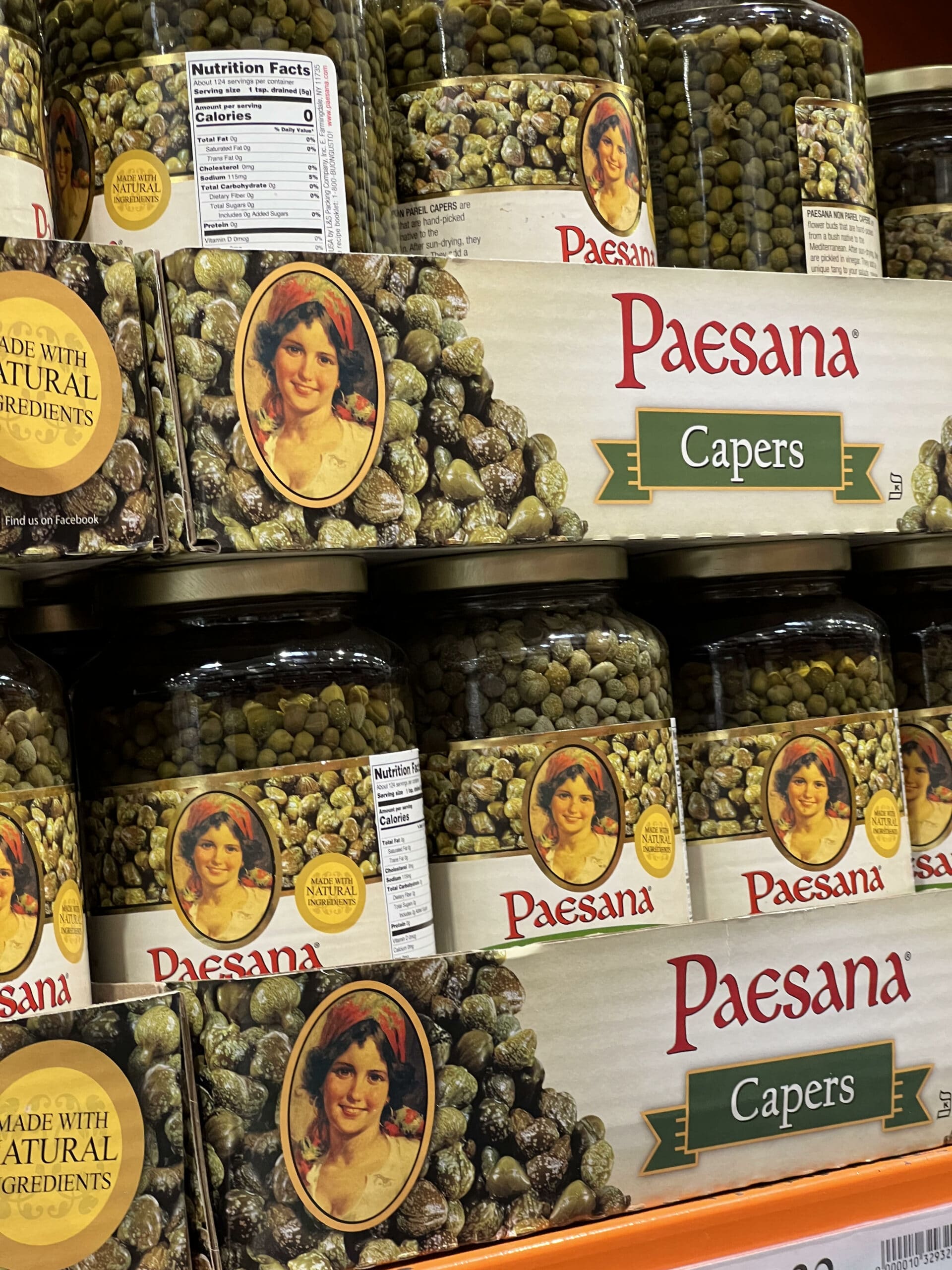 Capers: Add a salty kick to any salad with a spoonful of capers. We love this brand and the jumbo jar lasts a long time.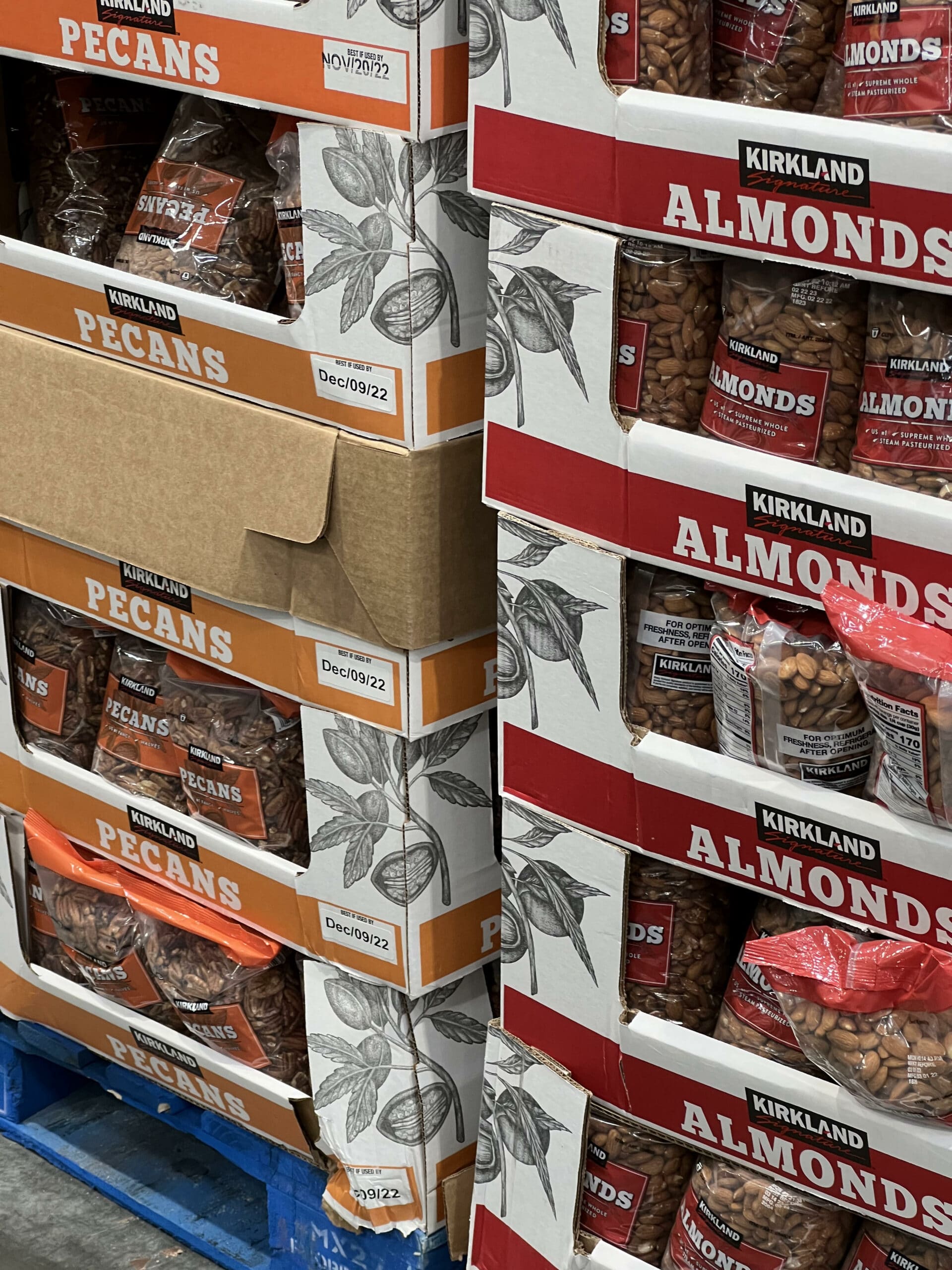 Nuts: Costco sells nuts of all kinds in bulk packs. They are fresher tasting than any other brands we've tried. Store them in the freezer to preserve the freshness.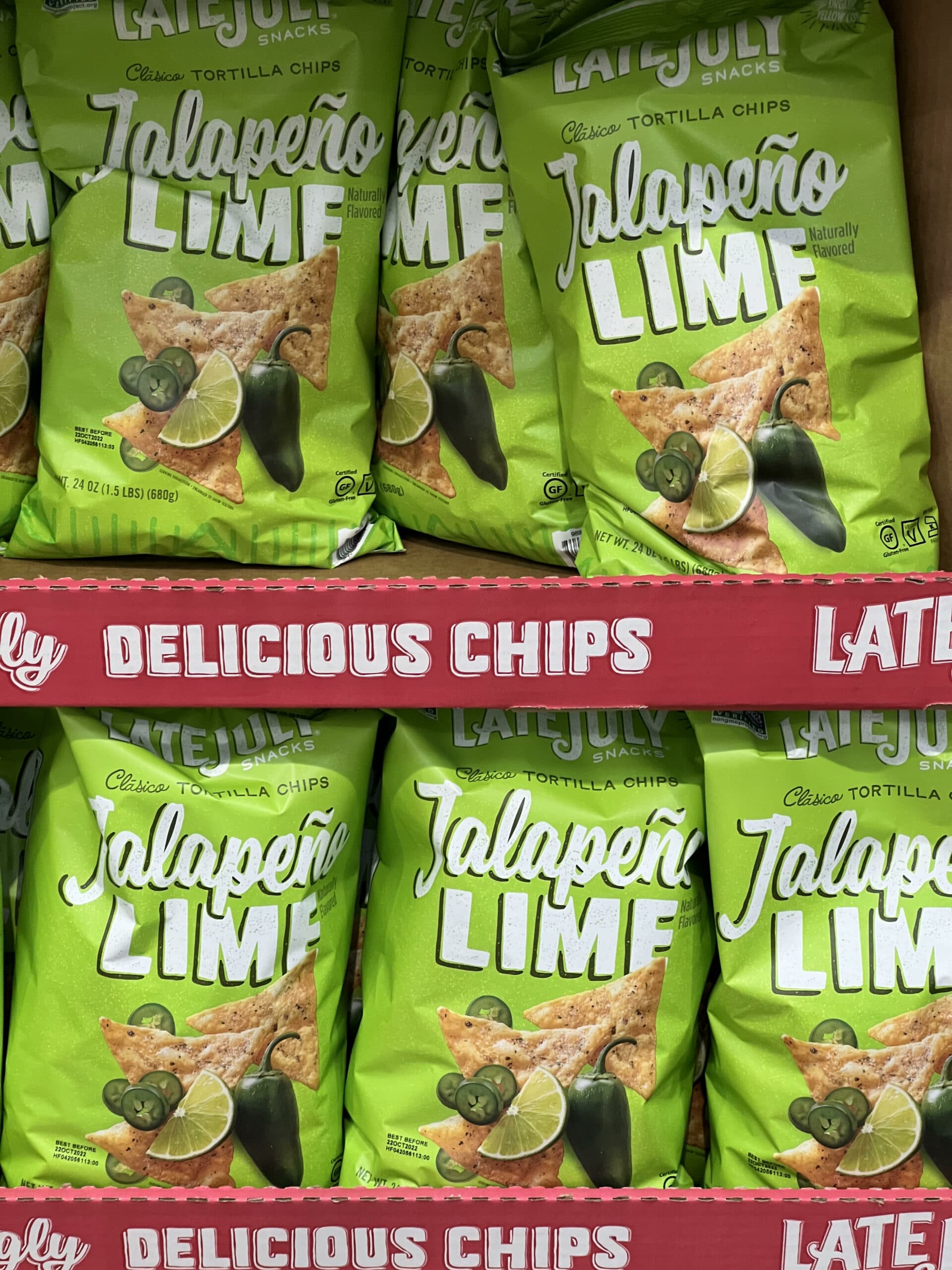 Jalapeno Lime Chips: Warning: once you start, you can't stop!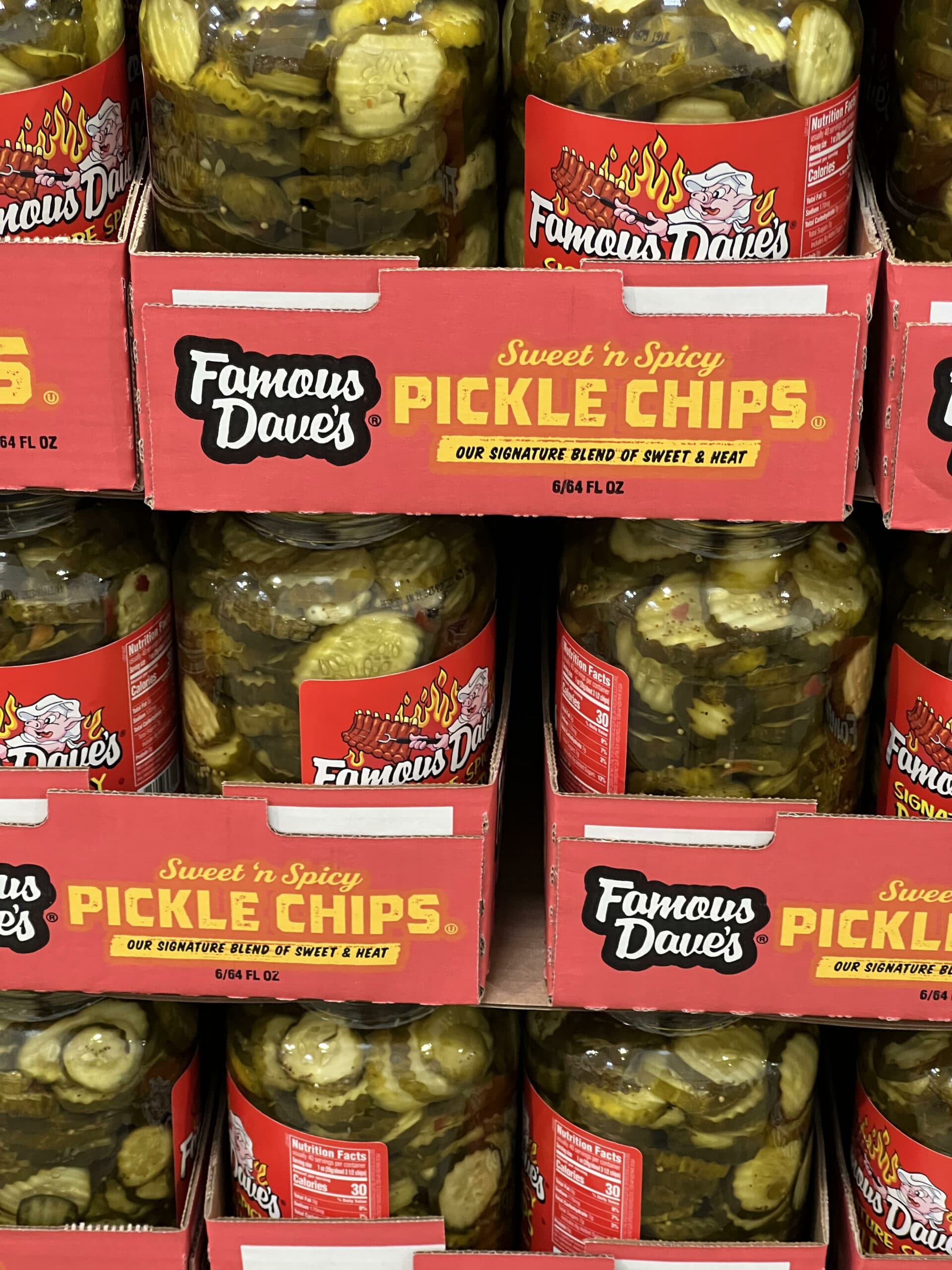 Famous Dave's Pickle Chips: The perfect addition to a barbecue. 
Edamame: We love the individual steam packets of edamame – only prepare the amount you need and the rest stay fresh in their packets in the freezer. Use some when you make poke bowls or as a great addition to a sushi salad.
Acai Packets: If you like acai bowls, or just acai in a smoothie, these are the packets you want. 
Frozen Cherries: More cherries for your money, every time. Great as a snack or in smoothies like this one. Perfect for this summer Coulis dessert.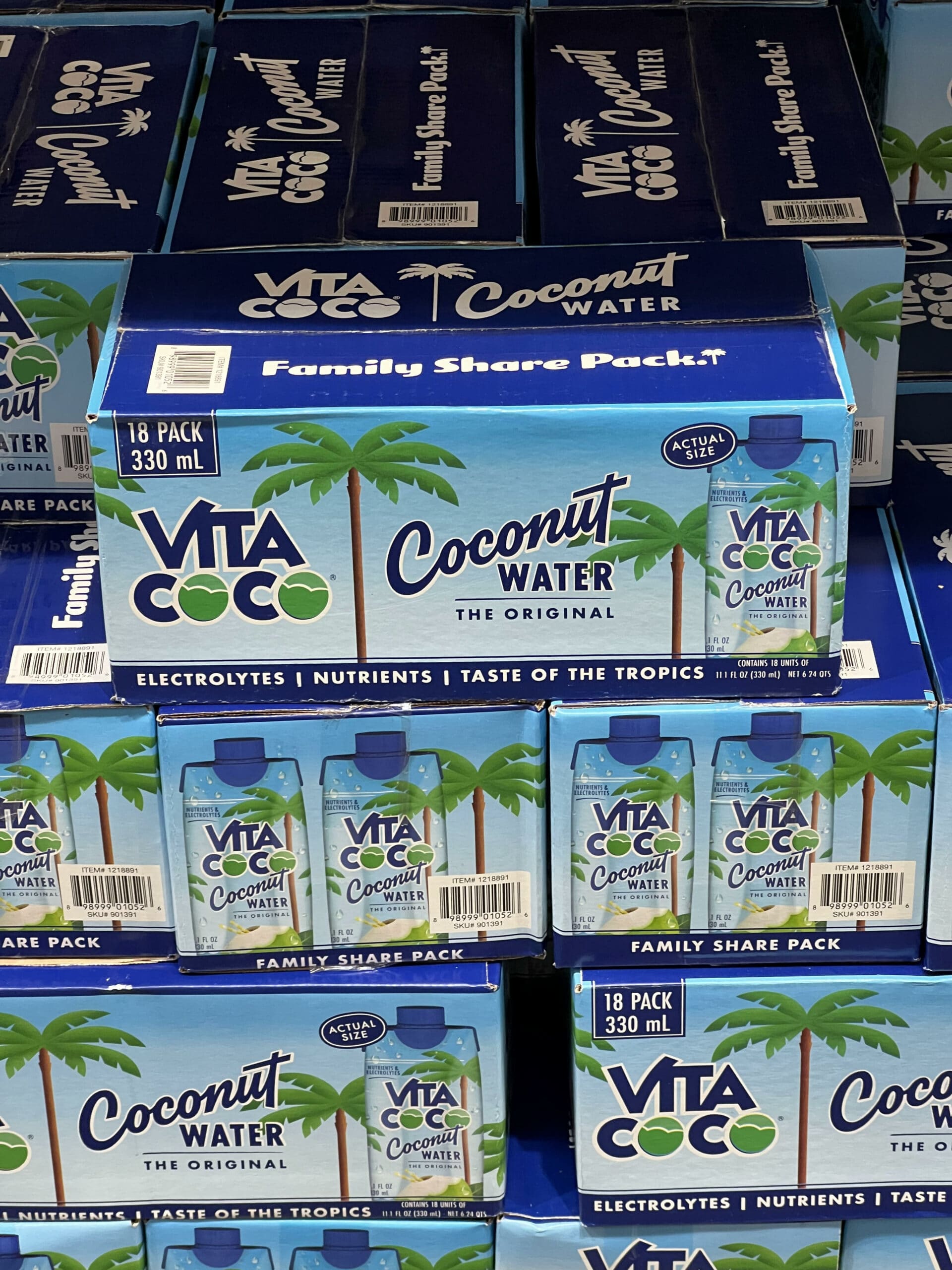 Coconut Water: A natural electrolyte drink, make sure to have some on hand for pre- and post- fasting this summer.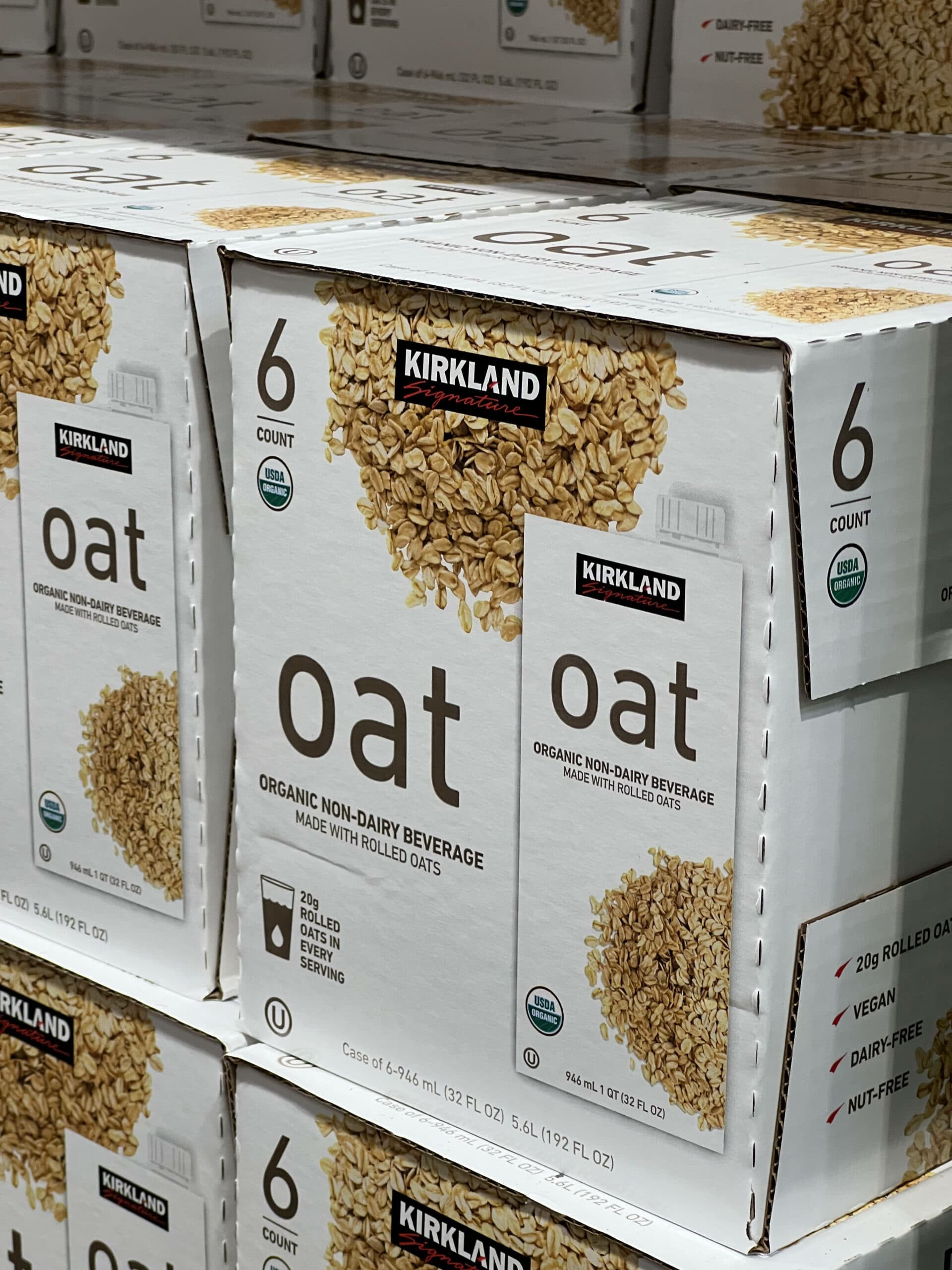 Oat Milk: Tasted and tested. Costco's brand is GOOD!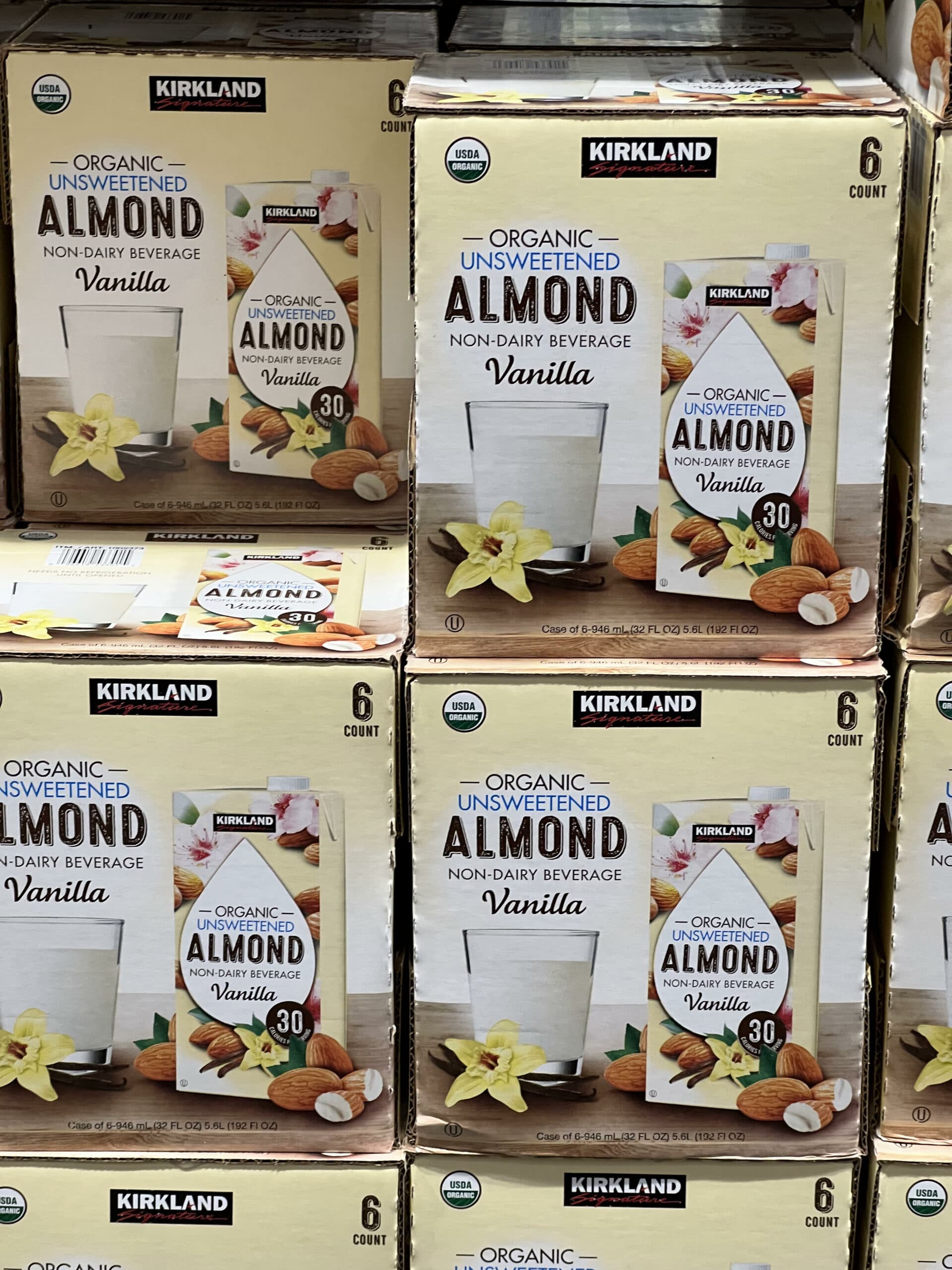 Almond Milk:Tasted and tested. Costco's brand is GOOD!
9x13s: We like the quality of these 9x13s better than other store brands.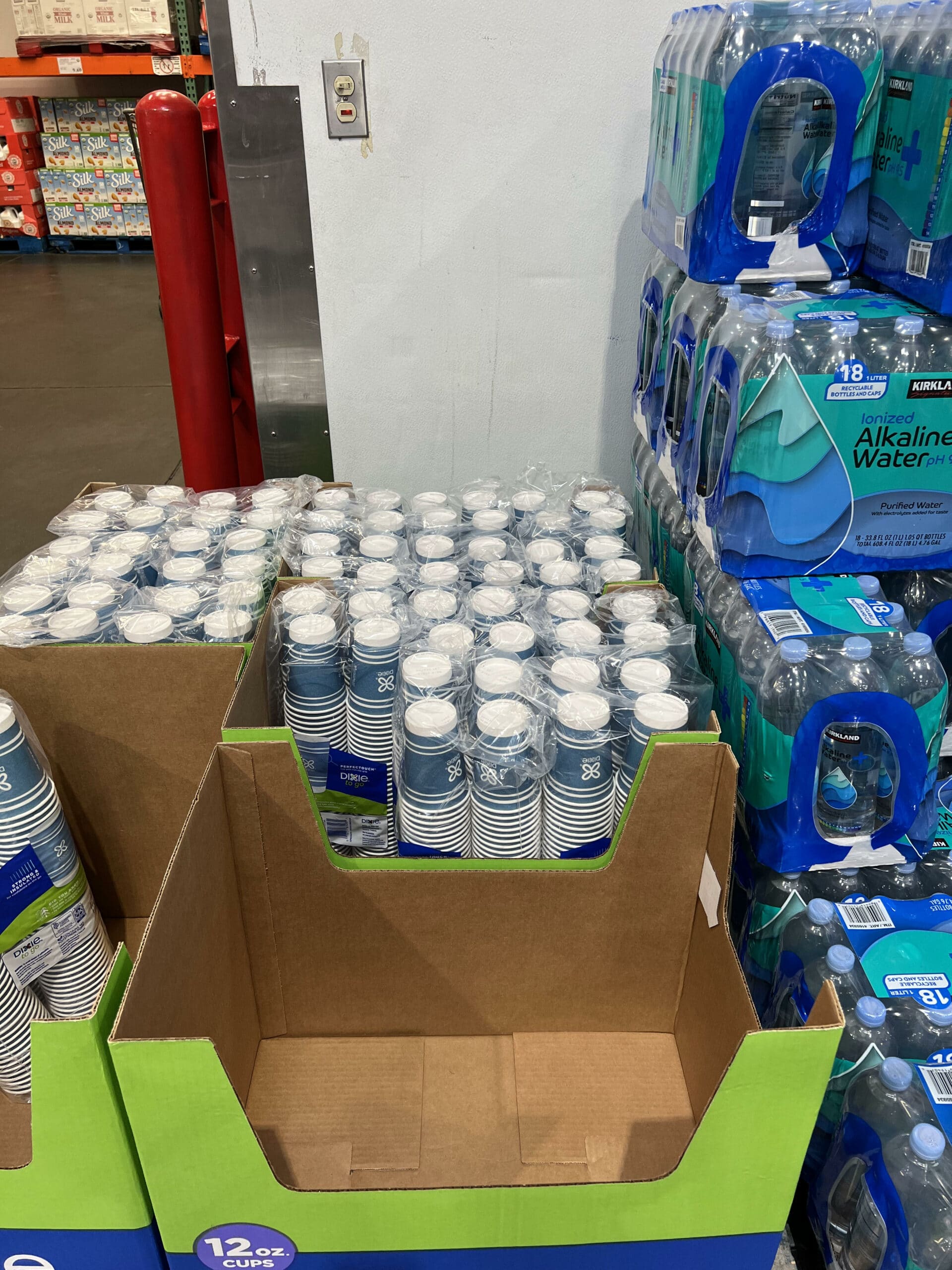 Hot Cups: These are the hot cups we like most and the recent on-again off-again stock has left us panicky. We have now stocked up on enough cups to last until 2024! (If the lids are not in stock at Costco, you can get them on amazon in a giant case. You'll have enough until 2026…)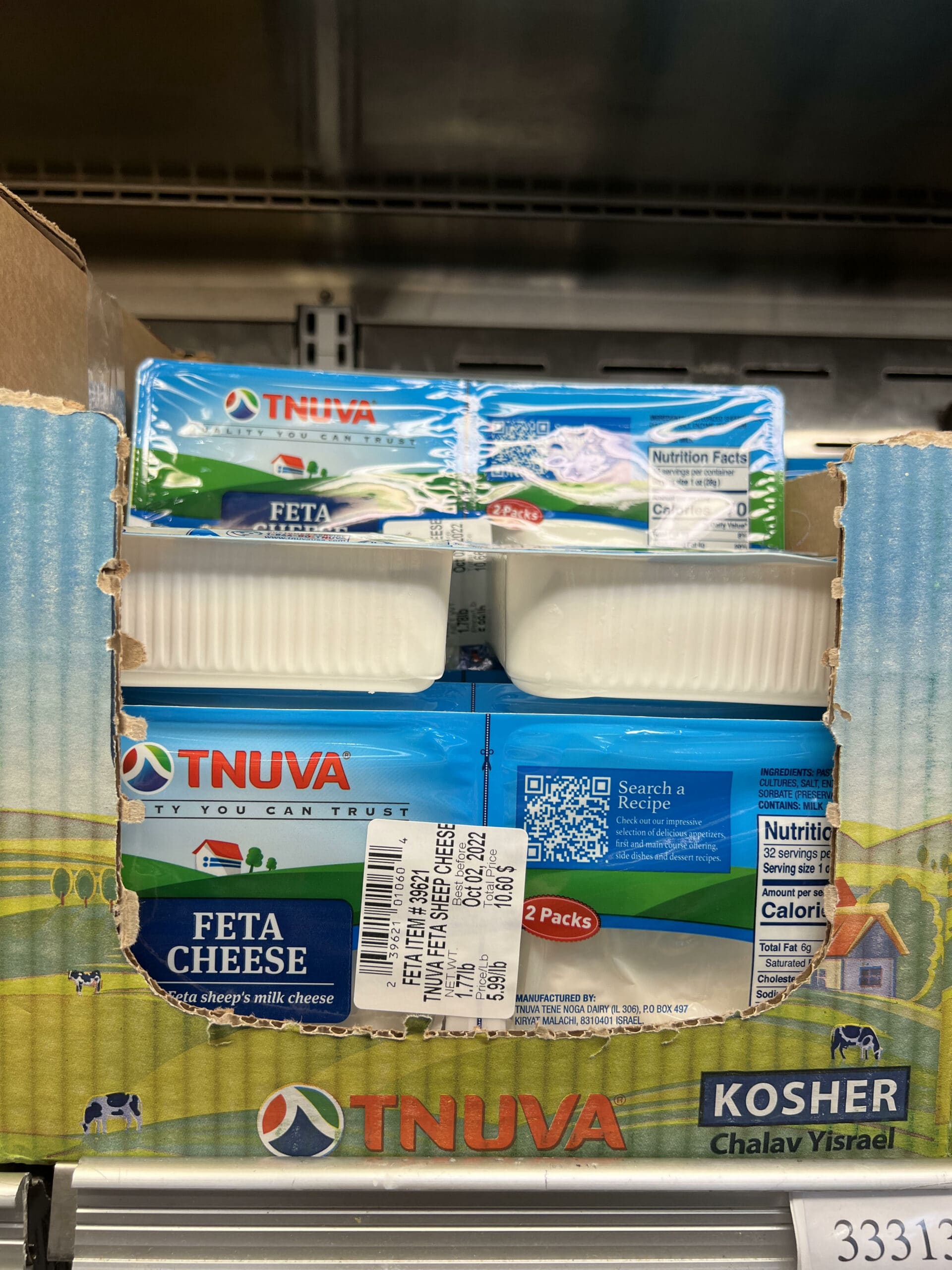 Feta Cheese: Everyone knows Tnuva makes the best feta cheese, and this double pack is the best value. If it's too much for your family, split a pack with a friend or neighbor.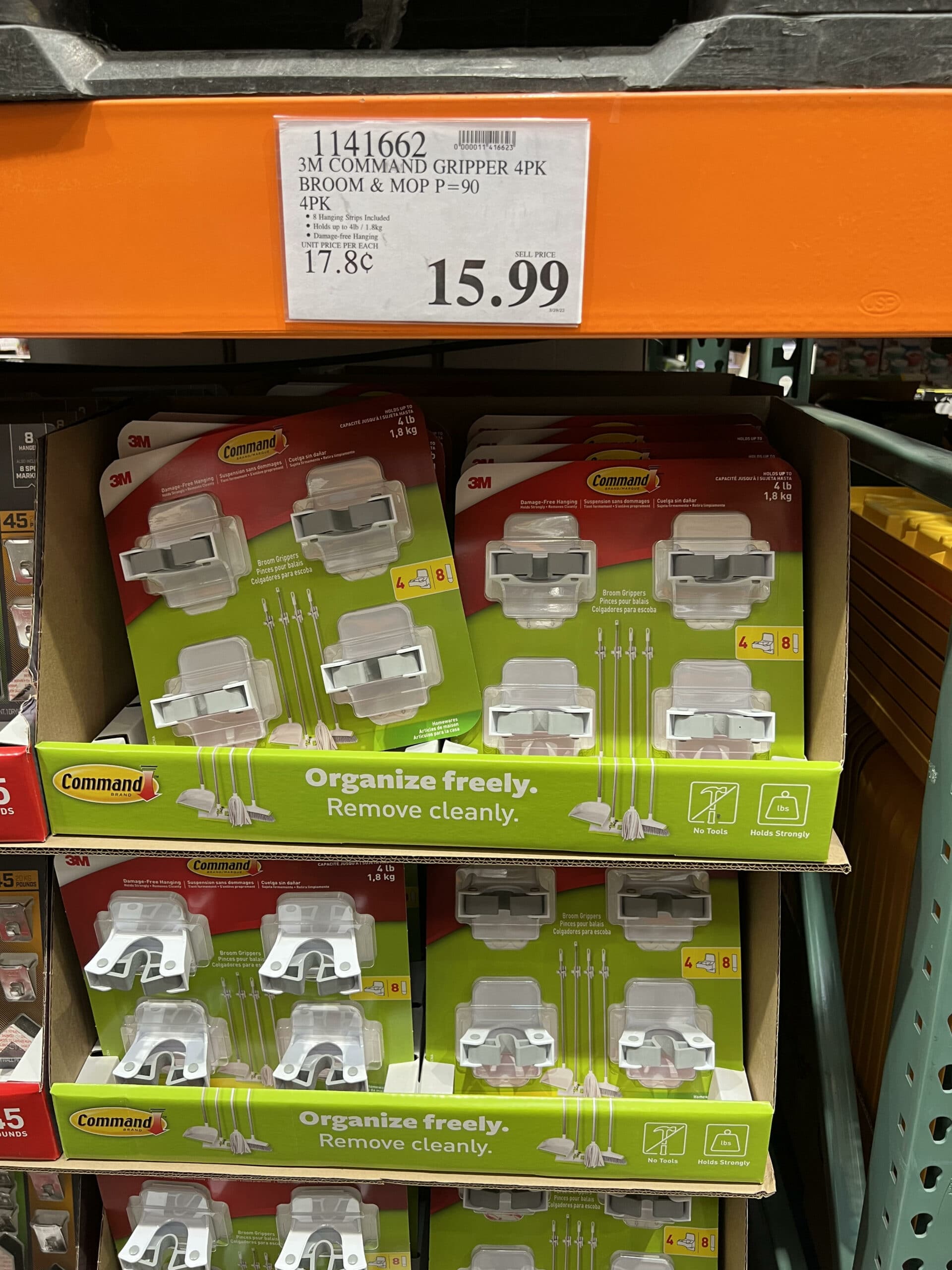 Broom Grippers: Best price we've seen on these handy grippers that we love for more than just brooms.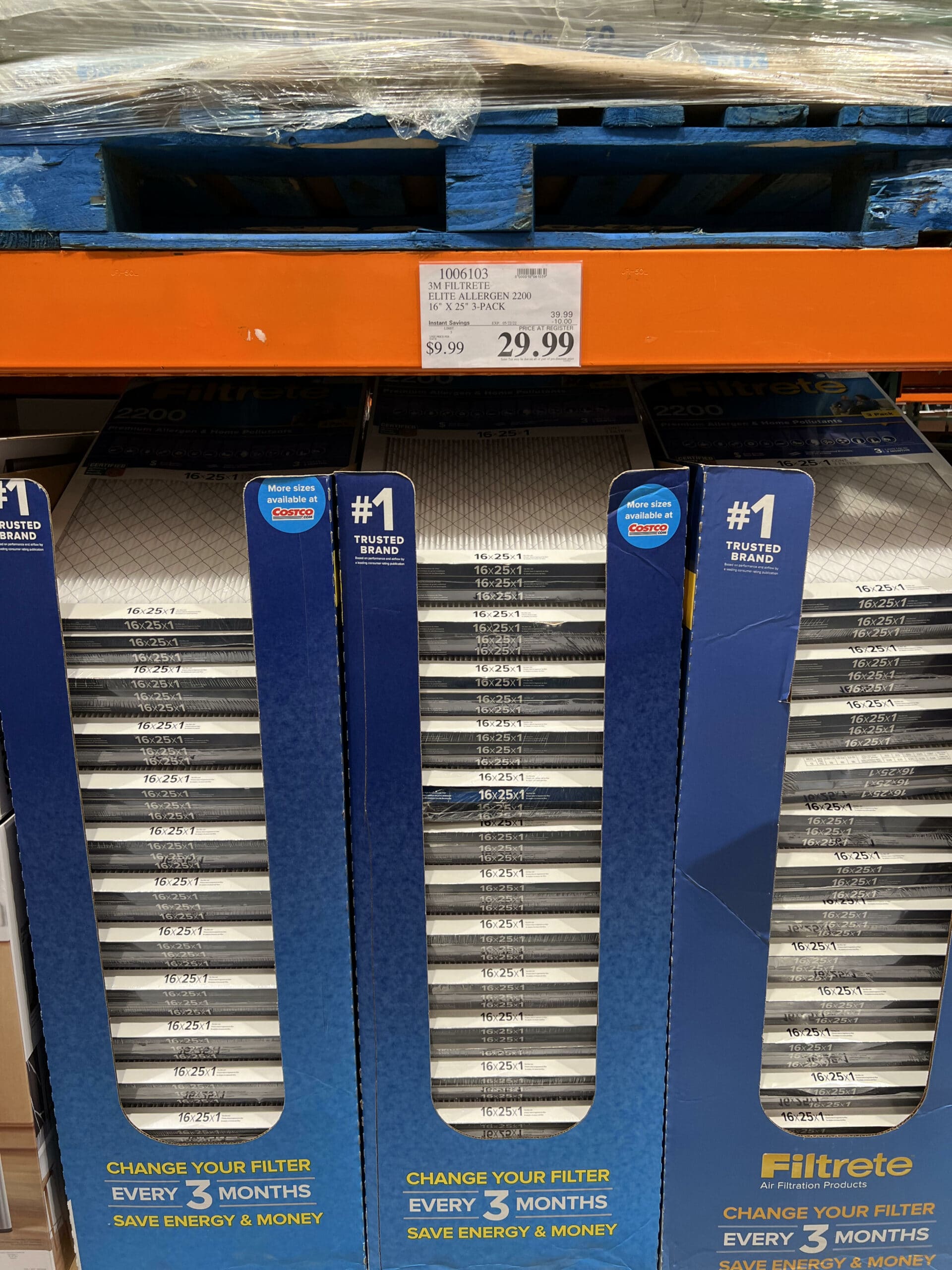 A/C Filters: Frequently on sale, great quality filters in a fairly standard size. Boring, but solid purchase.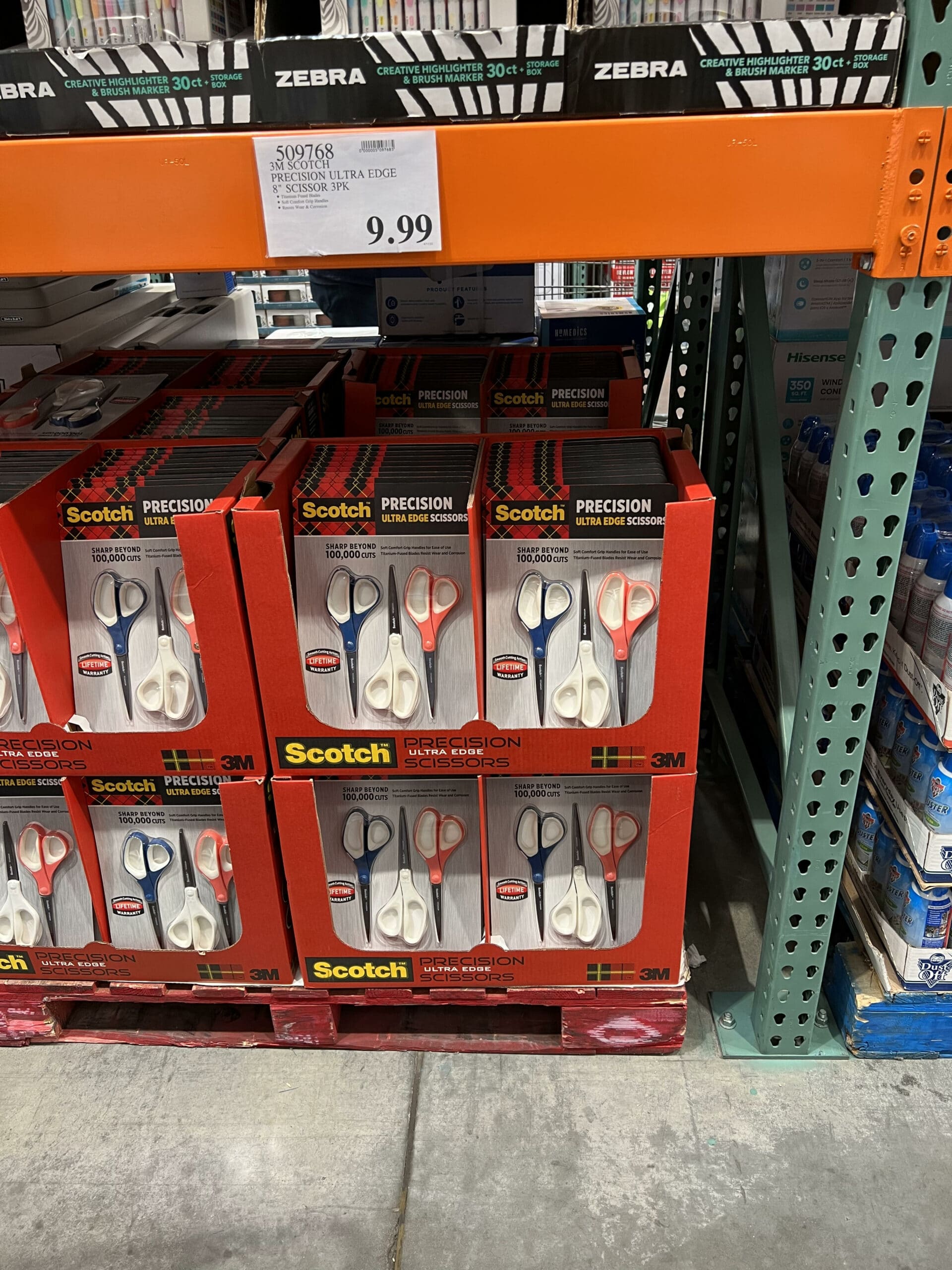 Scotch Scissors: Because what's the point in buying just one pair?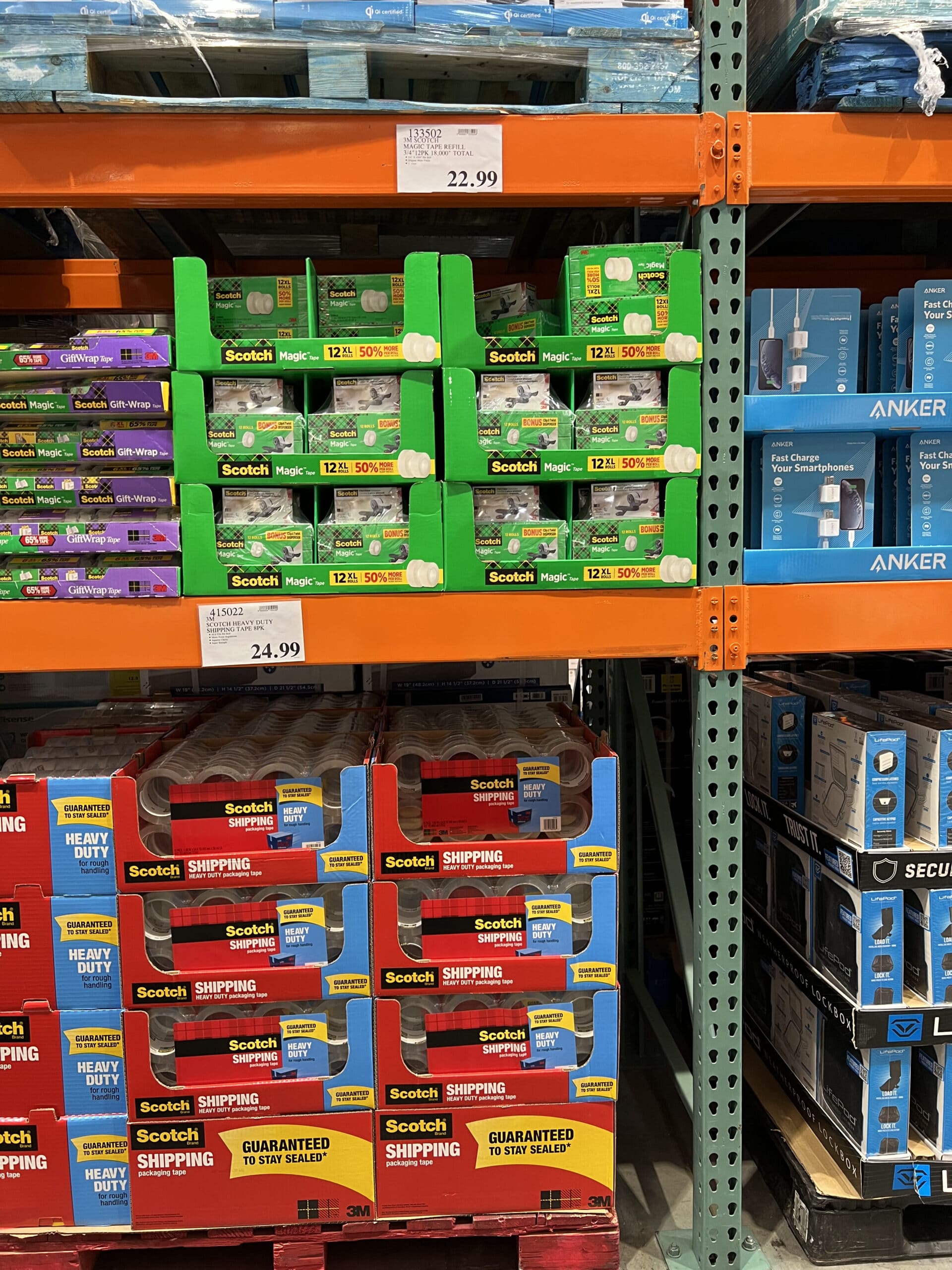 Scotch Tape and Shipping Tape: Buy these bulk packs and your returns will be taken care of for the next 3 years at least!
Tuna: Every house has to have tuna cans, at all times, agreed? For salads like these, especially. Well, for years we bought brands like Bumblebee. Even at Costco. Then, someone pointed out to us how much better the Kirkland brand of tuna was and we were intrigued. We gave it a try and there is NO GOING BACK. Kirkland gives you real chunks of tuna, clean and delicious. See for yourself, it's a real jump in quality. 
Yoshida's: This versatile sauce finds its way into everyone's fridge. We wrote up some ways we like to use it.
Pure Vanilla: Again, great quality for best price. You can't get this much real vanilla at this price even close to anywhere. 
Mangos: You can buy mangos anywhere, but have you tried these ataulfo – or honey – mangos? Incredibly sweet! See how to slice a mango here and use it in this salad.
Protein Shakes: Ready made version of the protein powder shown above, these are super convenient to keep in the fridge for a quick energy boost.
Grapefruit Cups: Perfect on the go healthy snack.
FOR EXCLUSIVE CONTENT AND A PEEK BEHIND THE SCENES, MAKE SURE TO JOIN OUR WHATSAPP STATUS HERE. JOIN OUR WHATSAPP GROUP AND WE'LL LET YOU KNOW WHEN A NEW POST IS UP!