Whether you like the look, or you need to please a table with people who have different preferences, this challah is a good idea.
Does this sound familiar? You take out too many challahs because you need both regular and whole wheat, and they end up halfway done?
Instead of keeping your white and whole wheat doughs separate, you can make a pull-apart challah featuring each. And it doesn't even need to be even. Do a couple of people in your family prefer whole wheat, and the rest white? Or vice versa? Make your pull apart challah to suit everyone.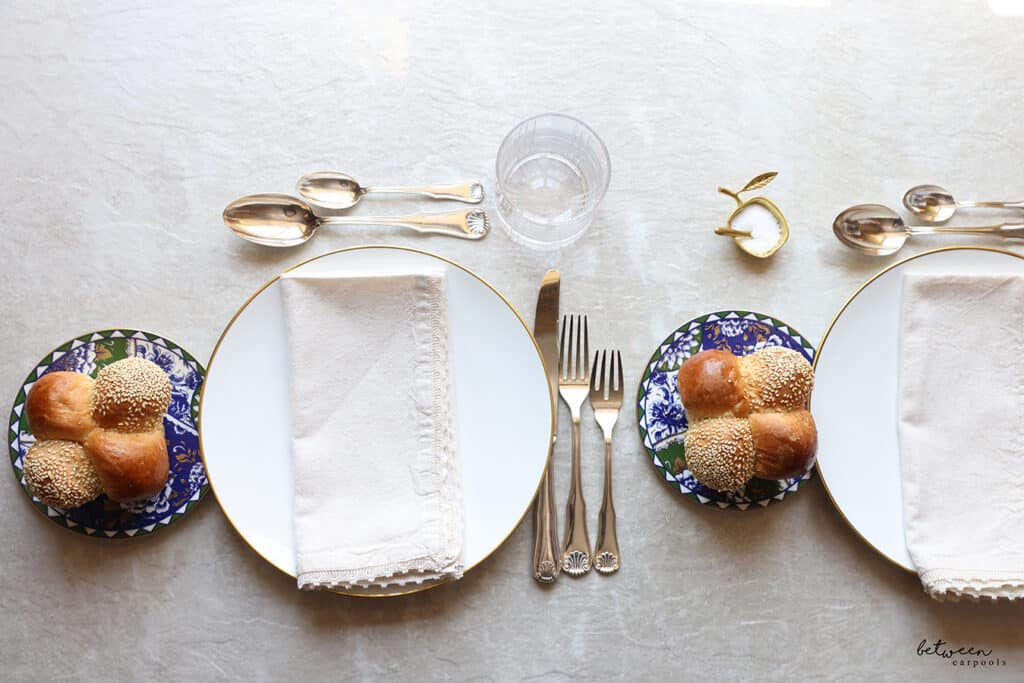 This also works if you're having guests and you don't know what each person may prefer. They can simply pull off the part that they want.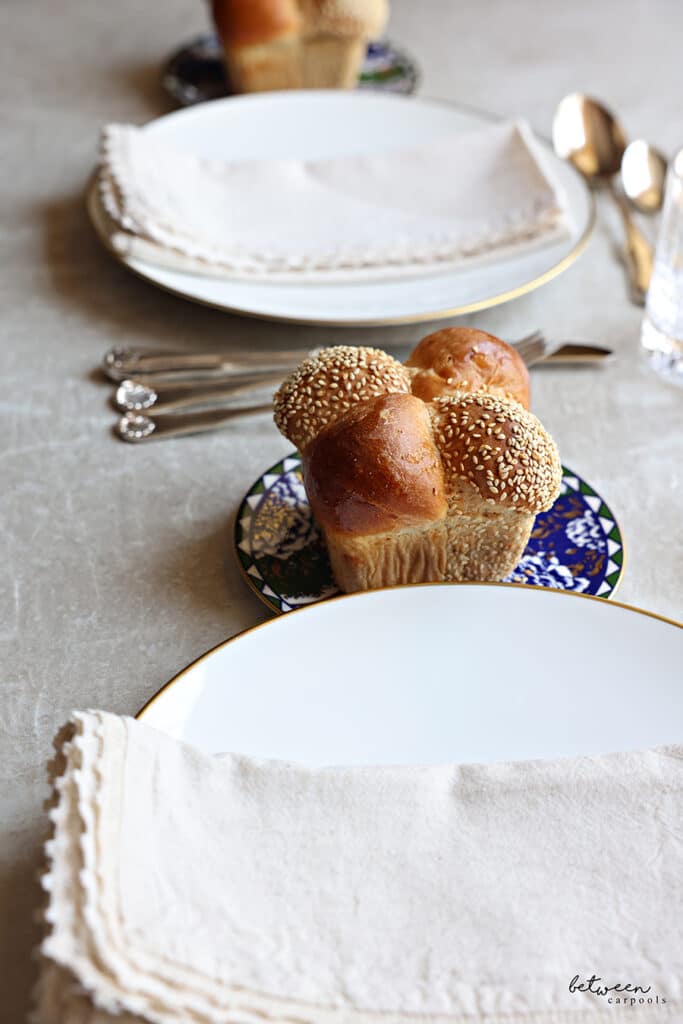 Or, you might want to do it simply because it's pretty like we did with these cute individual challos.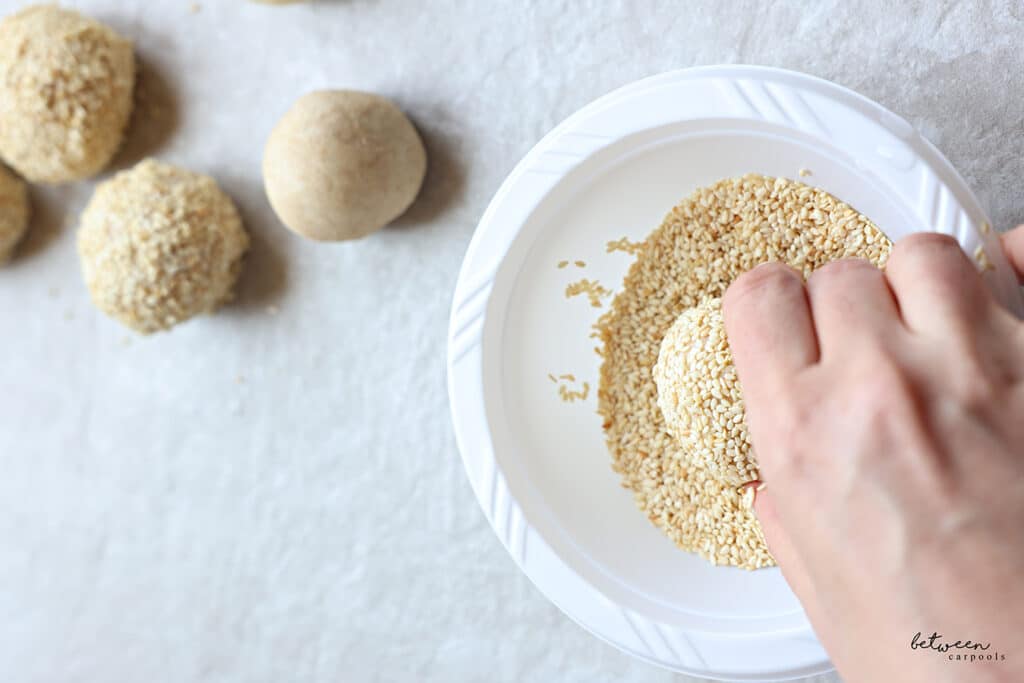 Here, we added sesame seeds to the whole wheat challah dough so the two are more easily distinguishable.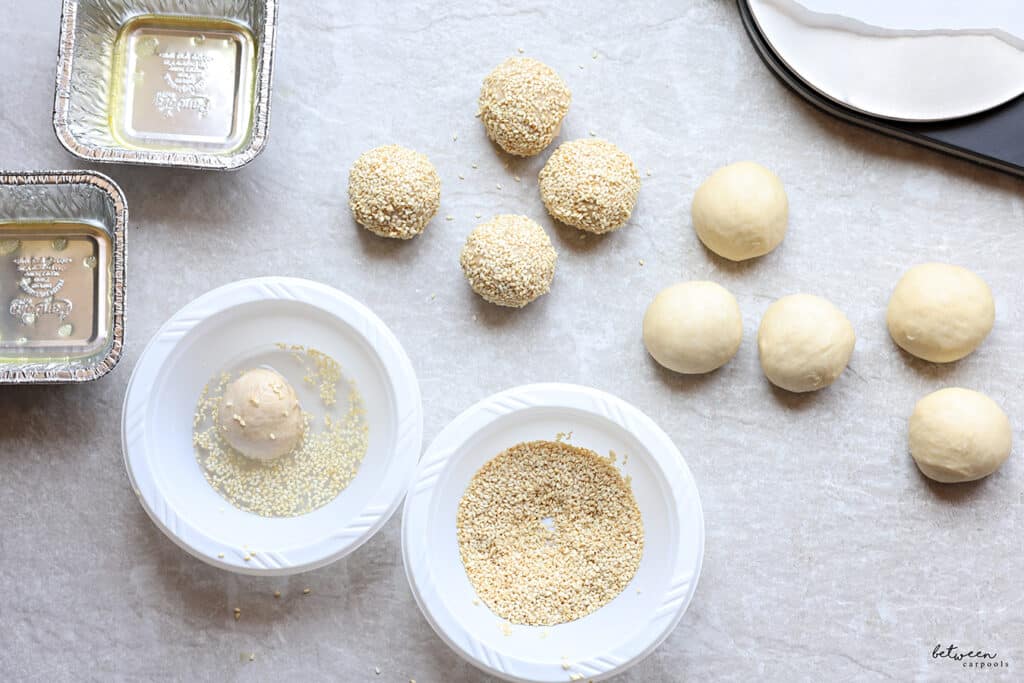 We used the hack featured over here.
Some people add molasses to their whole wheat dough to darken it so there's more of a contrast.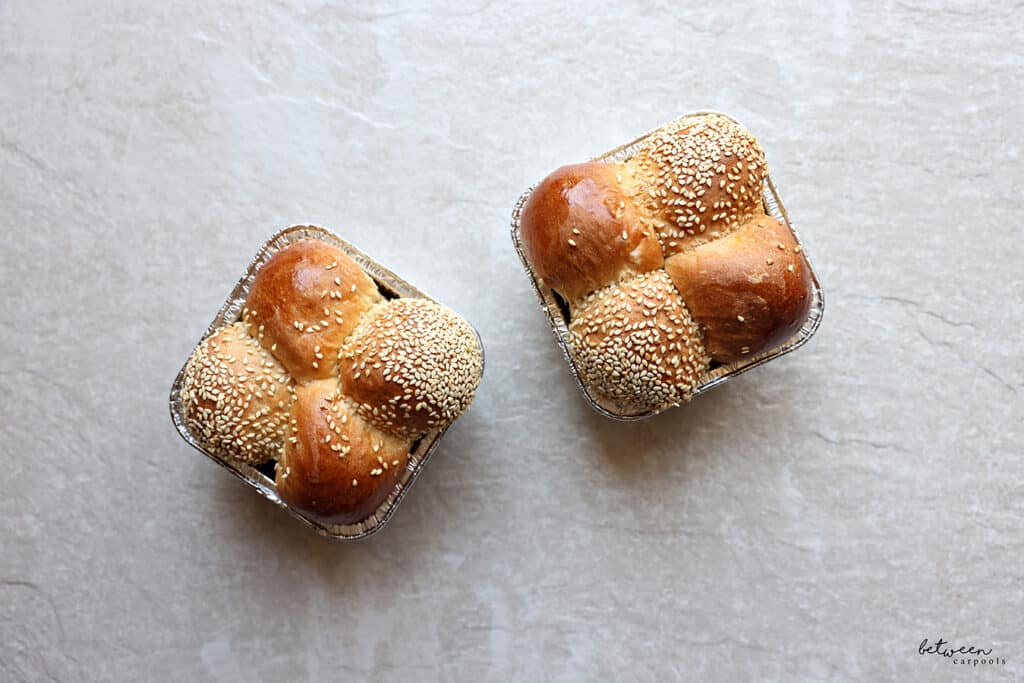 We originally thought that one problem with this concept was that our white and whole wheat challah doughs would have different baking times. But, once we tested it out, we found that this wasn't an issue. They baked in the same amount of time once together, no problem.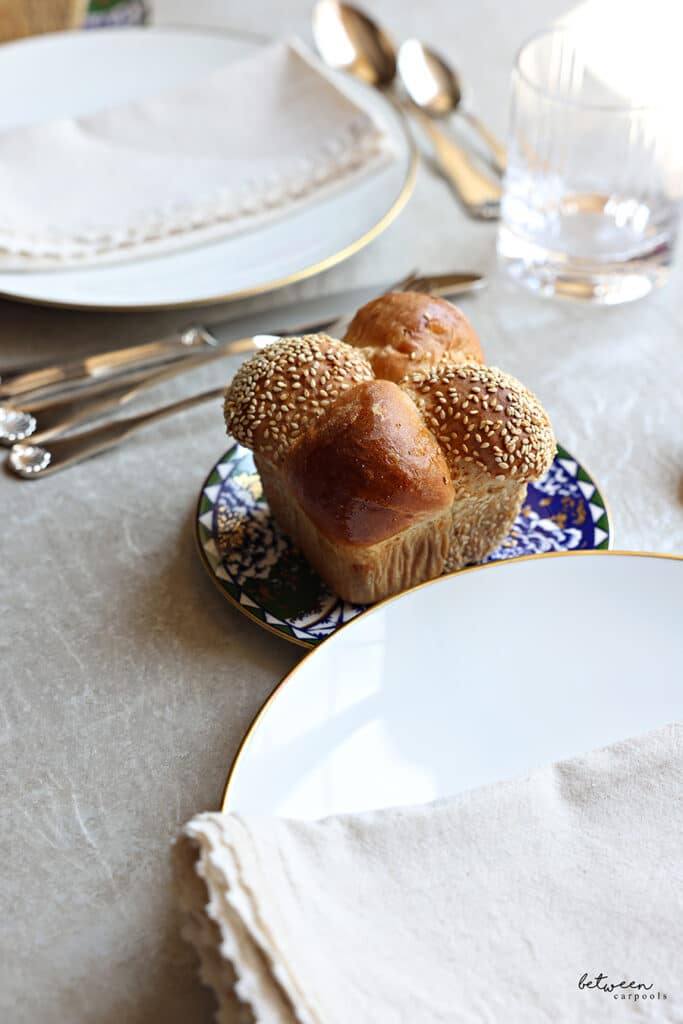 And, yes, individual challahs in these little square tins come out really cute.
FOR EXCLUSIVE CONTENT AND A PEEK BEHIND THE SCENES, MAKE SURE TO JOIN OUR WHATSAPP STATUS HERE. JOIN OUR WHATSAPP GROUP AND WE'LL LET YOU KNOW WHEN A NEW POST IS UP!