If you don't like quinoa, you soon will (and so will your kids!).
For those that don't like quinoa, it's usually because they haven't tried it prepared the right way. It is delicious when it's fully loaded. It needs lots of veggies, some crunch, a good dressing, and it's not just a salad, it's practically a meal.
We scraped our plates clean after shooting this dish at our photoshoot and it's definitely going on my Shavuos menu. Just prepare all the components ahead of time and toss them together before the meal.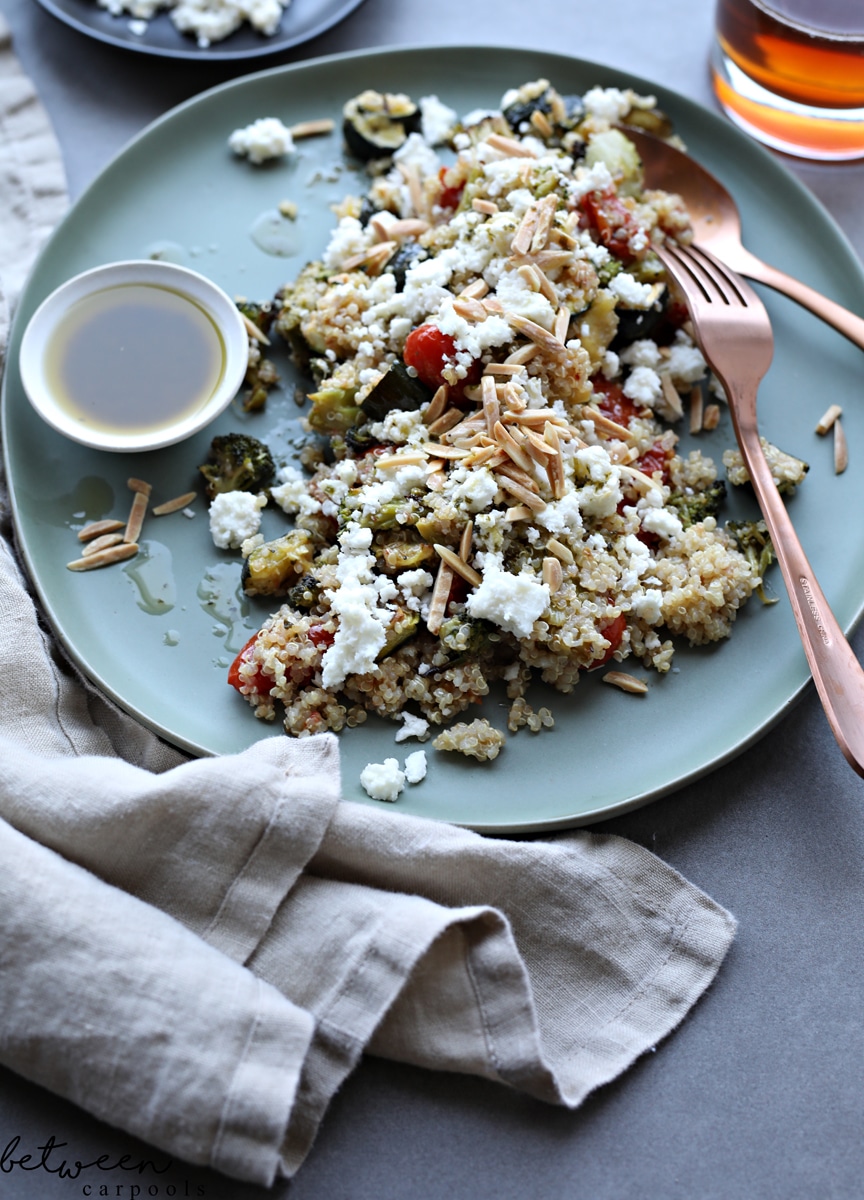 Quinoa Salad with Roasted Veggies and Feta
Ingredients
1 cup raw quinoa or 2 cups cooked
1 zucchini
2 cups broccoli (fresh or frozen)
1 pint grape tomatoes (about 1 ½ cups), halved
Olive oil, for roasting
Salt and pepper
¼ cup toasted slivered almonds
¼ cup shredded or crumbled feta cheese
Dressing:
2 tablespoons red wine vinegar
1 tablespoon lemon juice
½ teaspoon sugar
3 tablespoons olive oil
2 frozen basil cubes
Salt and pepper, to taste
Instructions
Prepare quinoa according to package instructions. Set aside.
Preheat oven to 425F.
Cut zucchini and broccoli into bite-sized pieces. Place all vegetables on a greased baking sheet. Drizzle with some olive oil, salt and pepper. Bake for 30 minutes.
Meanwhile, combine all dressing ingredients.
Toss the roasted vegetables with quinoa and dressing. Top with almonds and feta cheese.