Learn how to cut the time potatoes take to cook in half, because sometimes waiting isn't an option.
If you're a Mom, you'll know that sometimes you need dinner to be ready fast. Ok fine, most times. Dinner done, fast and tasty, is a daily requirement. Also, incidentally, the title of a popular cookbook we might know.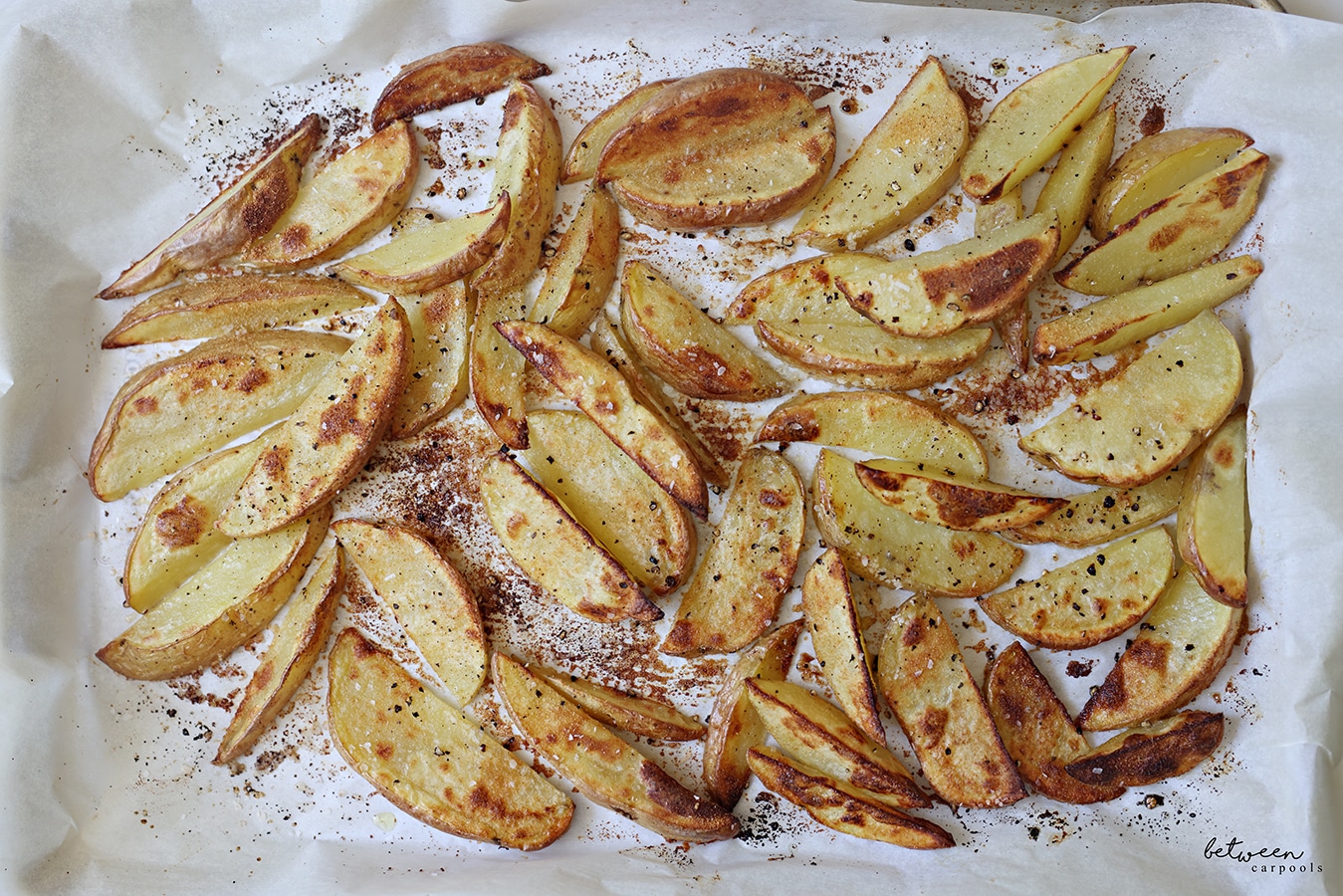 So let's talk about potatoes, one of the most favorite sides of all time. Many times we want to roast some spuds together with the protein (chicken drumsticks, chicken breast, fish, meat…you get the idea) but the potatoes take too long to be ready, versus the protein. 
Or, simply, we are running late. And the kids are about to come home (read hungry). Here's a hack that I learned a long time ago: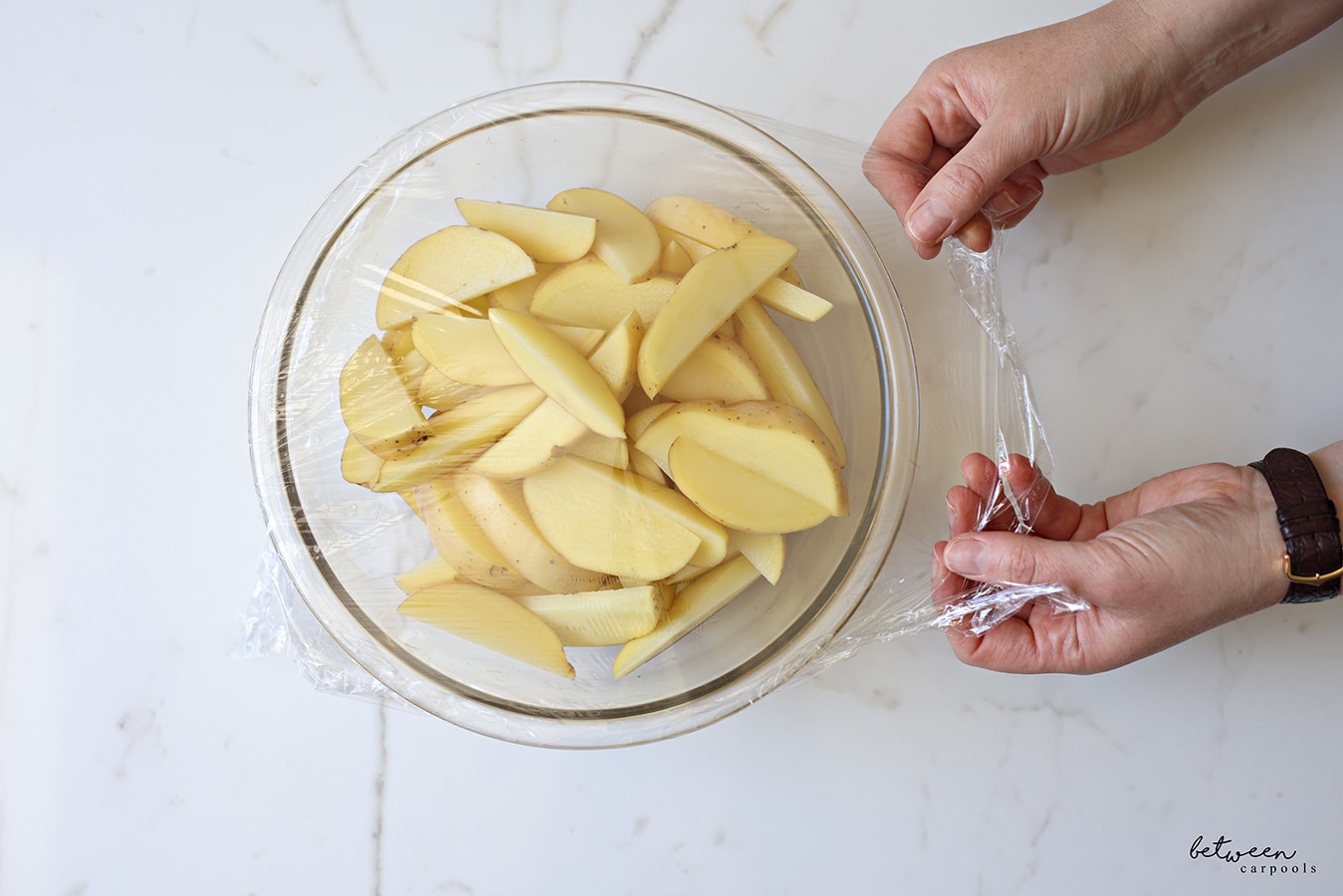 Wash and dry some potatoes. Slice them into wedges. Place in a microwave safe bowl and cover with Saran Wrap.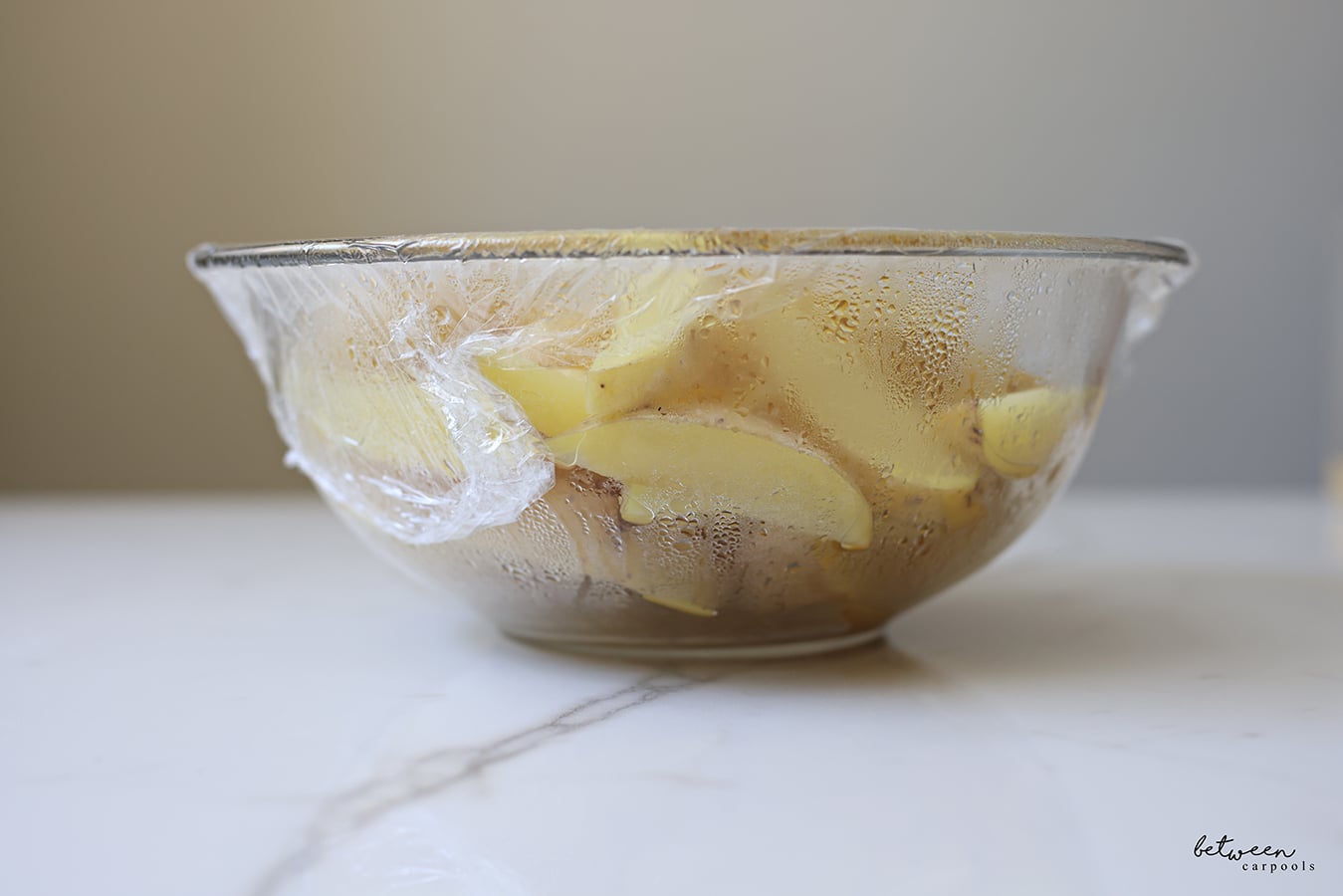 Microwave for about 4 minutes (every microwave is different) until they soften a bit. They will still be firm but a tad softened. This will ensure that they cook way faster, cutting down the cooking time literally by half.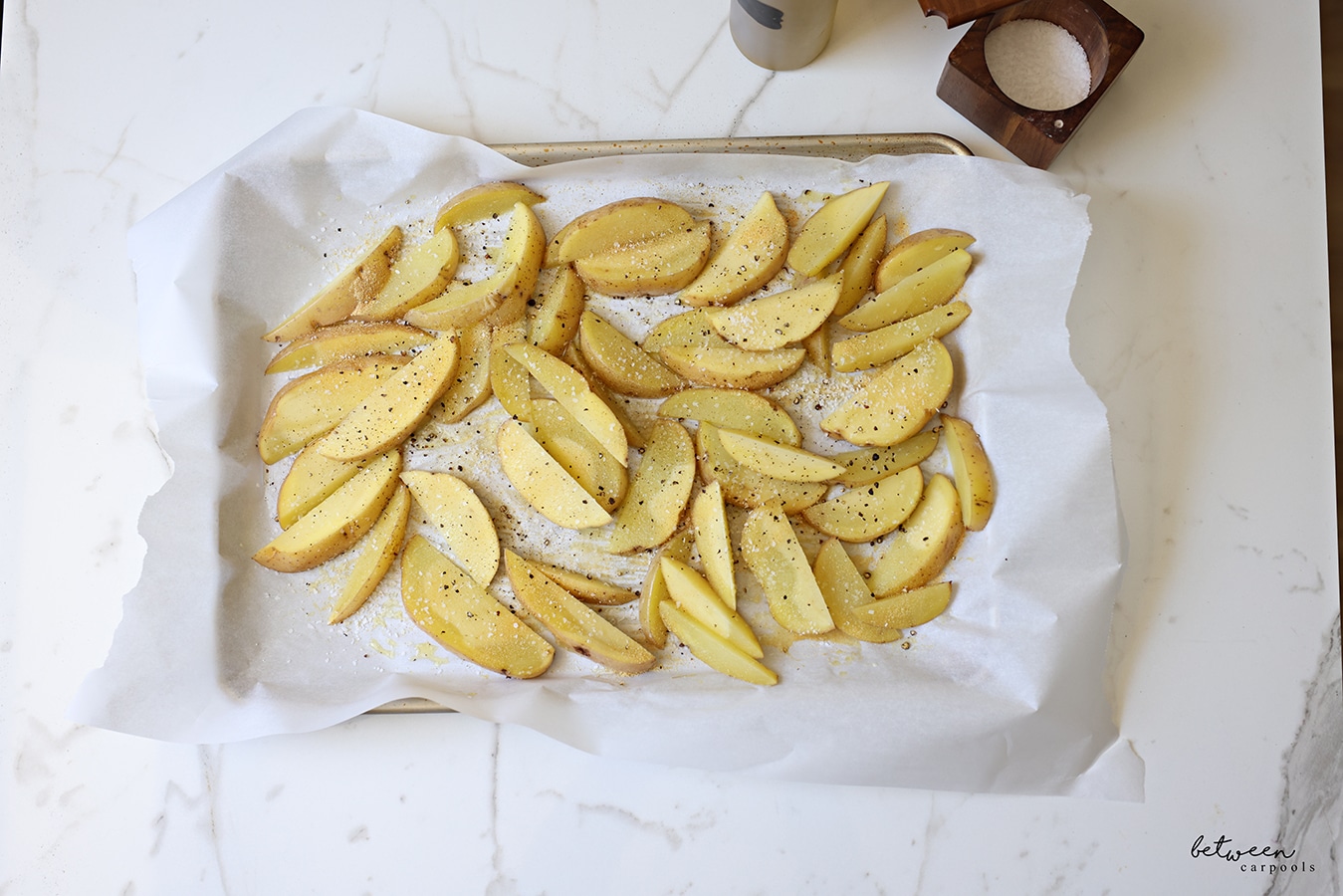 At this point, proceed as usual. I placed my potatoes on a lined baking sheet, tossed with olive oil, salt, pepper and garlic powder. I roasted them at 375ºF for 30 minutes and they're done. Tossing them once in the middle is recommended but not a must. 
Alternatively, say you don't own a microwave, you can achieve the same effect by adding the sliced potatoes to a pot of boiling water. Just cook for 5-10 minutes, drain and proceed as above. You can also pour boiling water over them, and let sit 10 minutes.
Here are a few recipes you might enjoy, and could apply this hack to:
These sticky maple roasted potatoes are simply fantastic, a family favorite. Or, place these popular drumsticks over some spuds for a complete dinner. I often use this hack for this 9 x 13 chicken and potatoes recipe.
And here are some more great potato sides you should definitely try:
Smoky Red Potatoes
Garlicky Roasted Potatoes
FOR EXCLUSIVE CONTENT AND A PEEK BEHIND THE SCENES, MAKE SURE TO JOIN OUR WHATSAPP STATUS HERE.