This fish is very impressive and easier to prepare than you can imagine. 
Because isn't that what you expect from BCP? This was one concept I knew would be perfect to share because it results in a restaurant-worthy plate with minimal work. The puree is a simple one. Since I'm using pre-cooked beets, it's just a quick blend.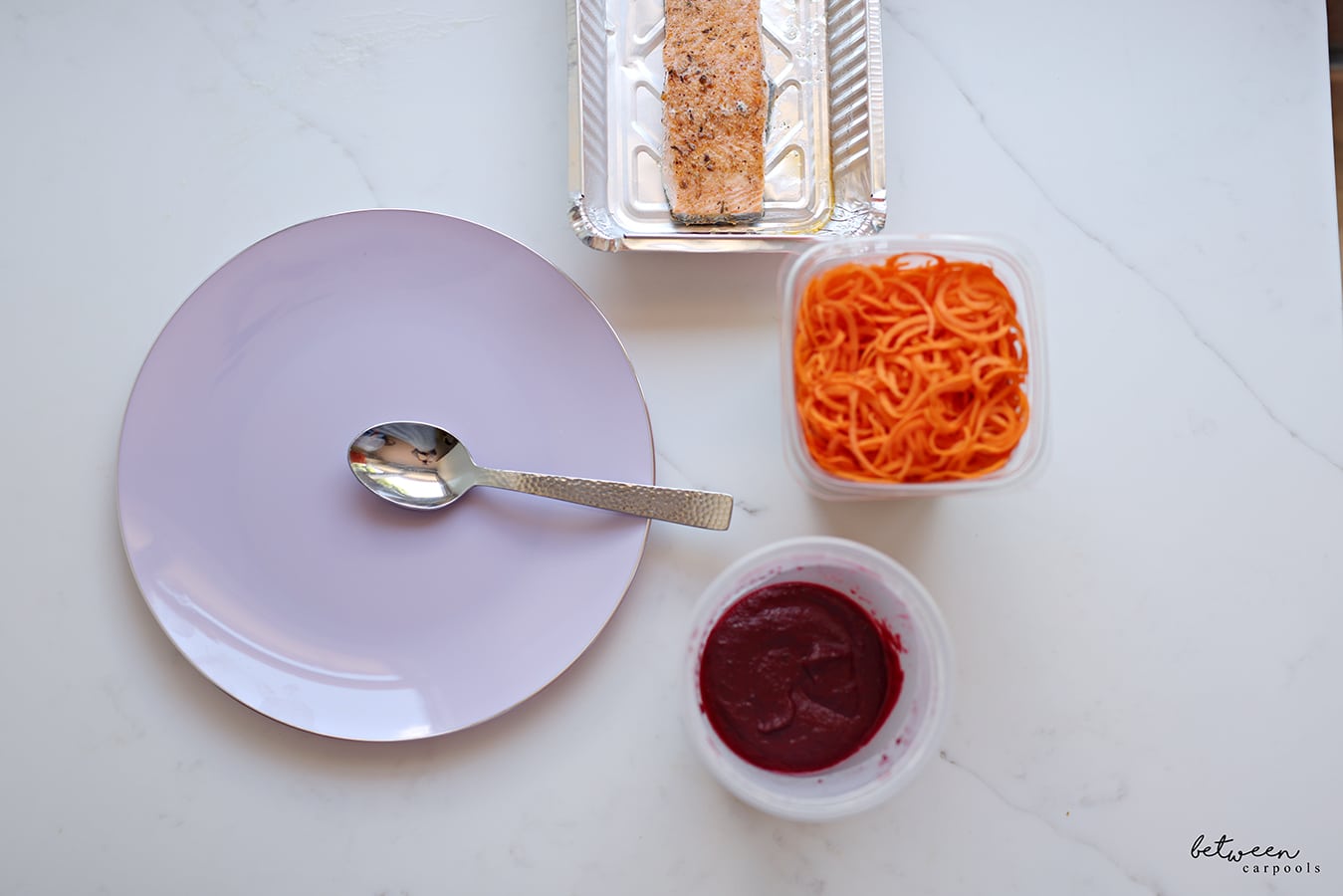 Now for the plating technique: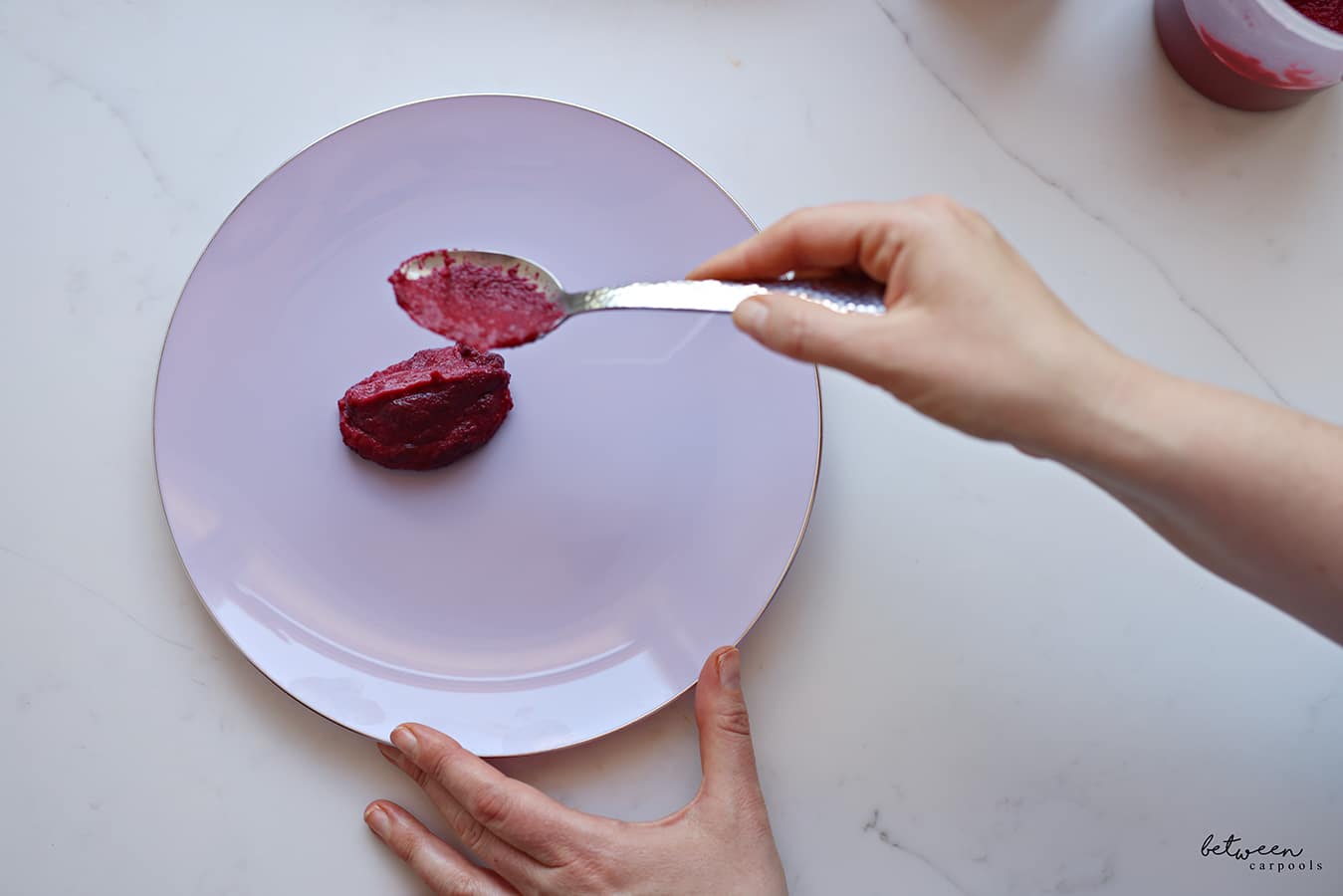 Place a dollop of puree off-center on the plate.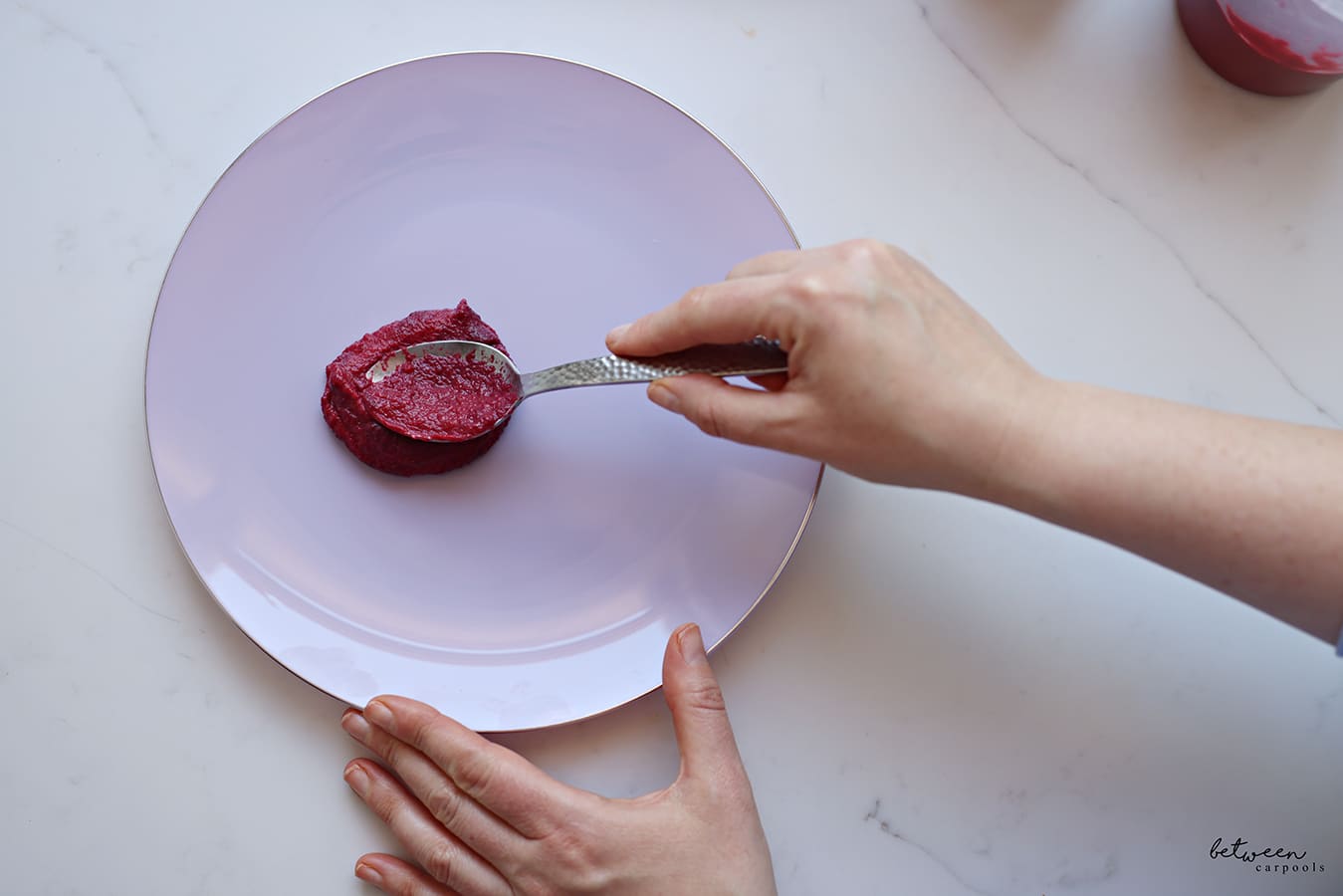 Press down with the bottom of a spoon.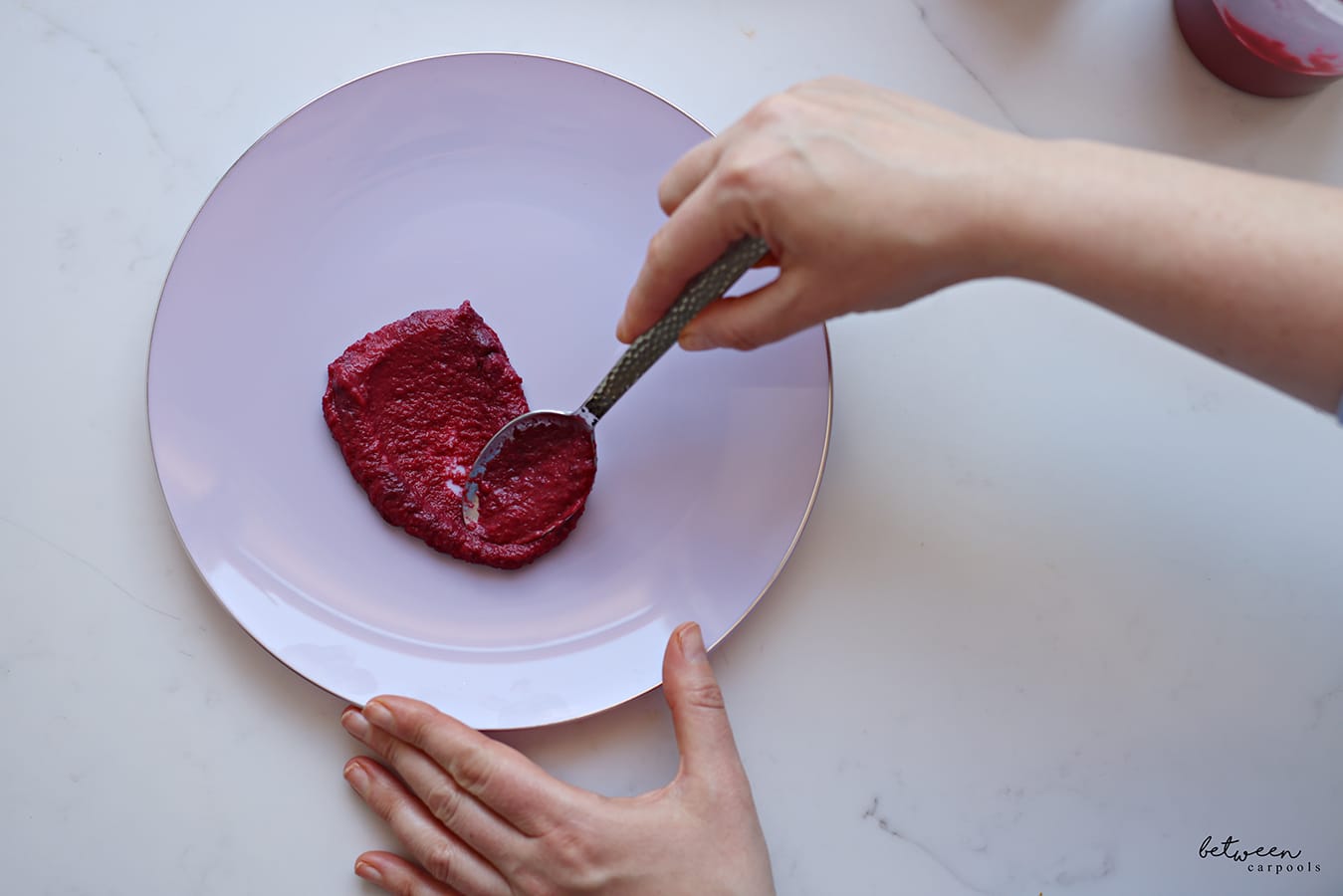 and drag the spoon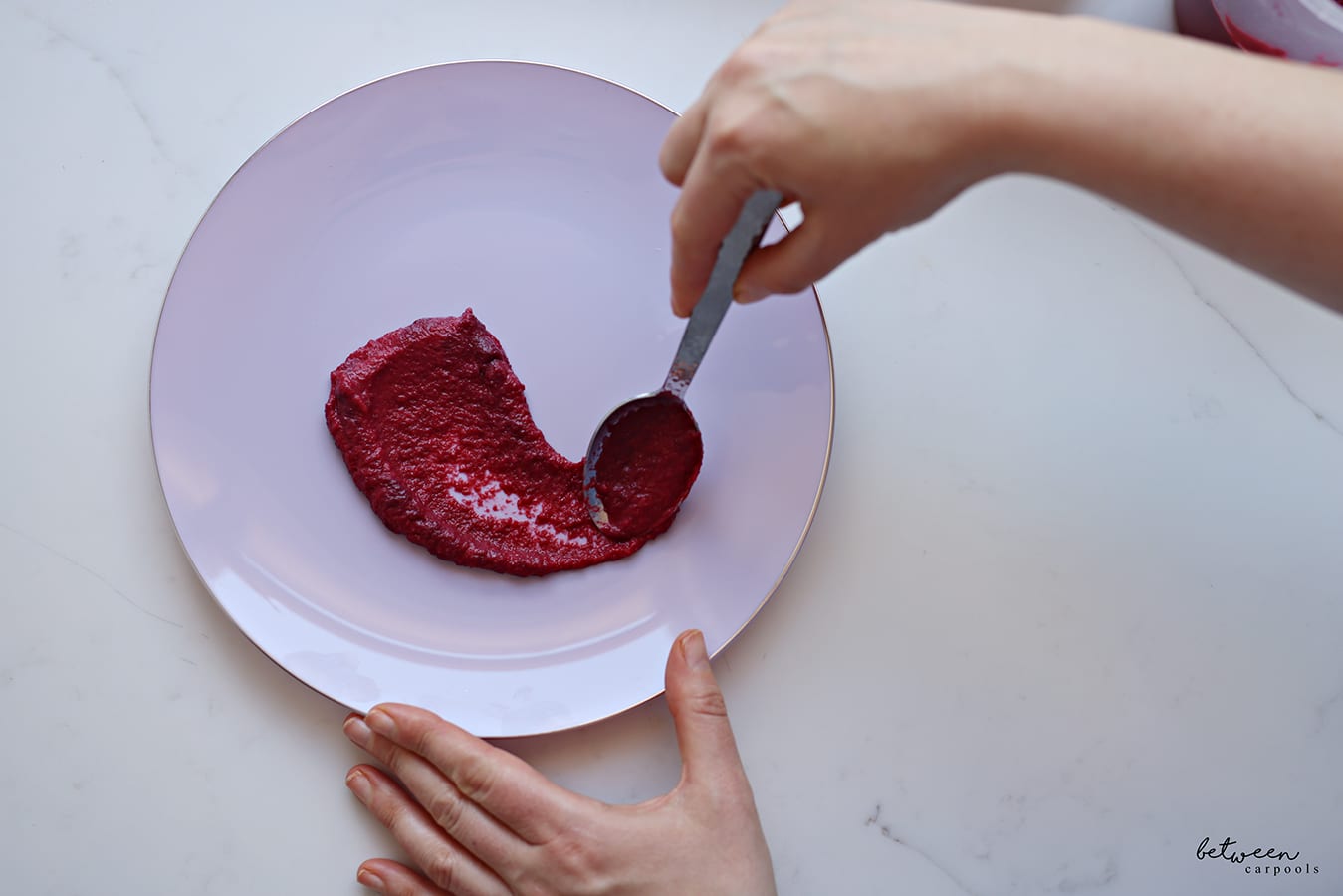 into a half moon / smile / U sort of form to create a teardrop shape.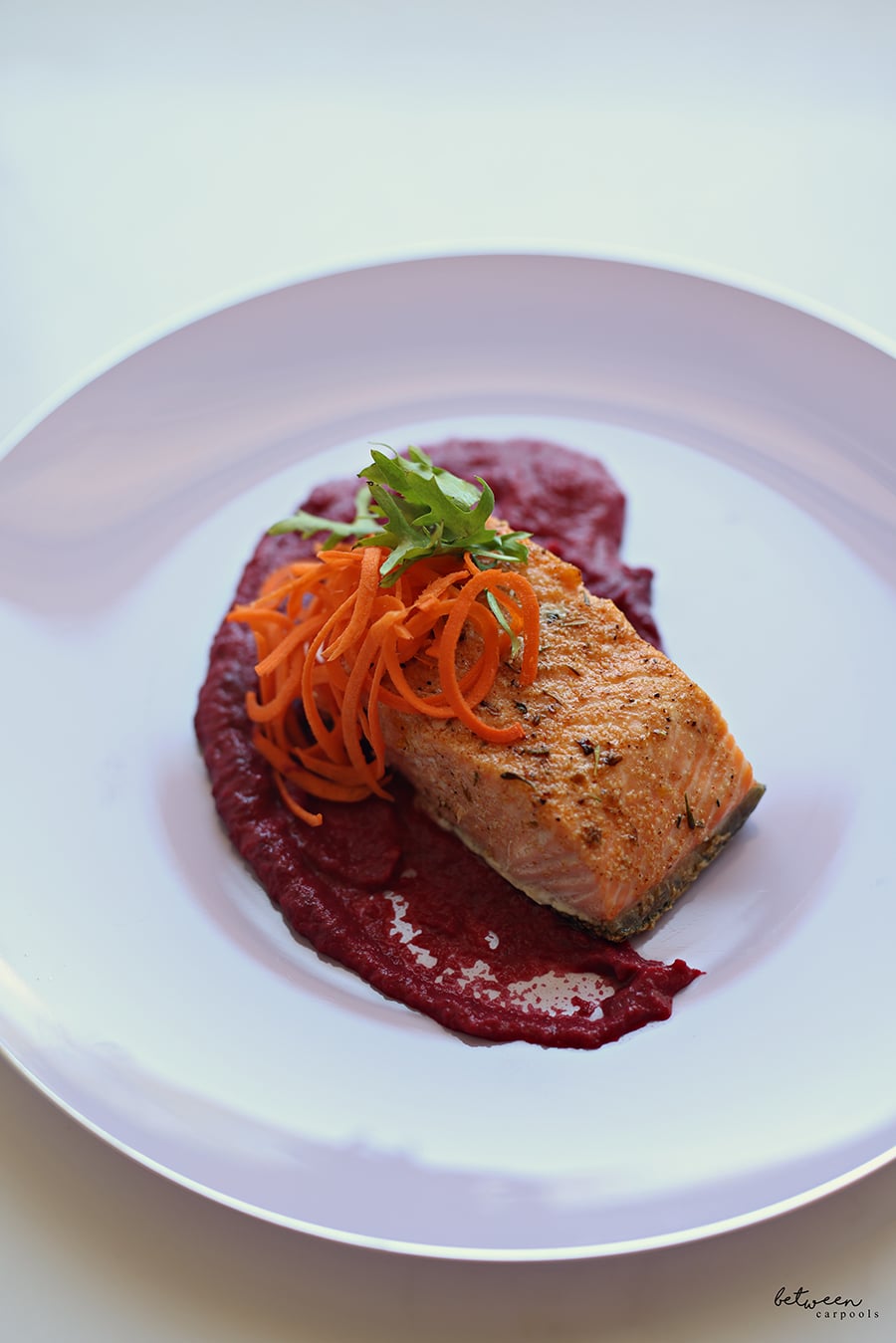 That's all! Add the fish (seasoned simply with a spice mix) and garnishes and ta-da.

Garlic Herb Salmon with Beet Puree
Ingredients
4 (4 to 6 ounce) salmon fillets
Garlic Herb spice blend
Julienned carrots
A sprig of fresh greens
Beet Puree:
4-5 pre cooked vacuum-sealed beets with their juice
1-2 peeled and boiled potatoes (very soft; save some of the water)
3 tablespoons olive oil
Salt and black pepper to taste
Instructions
Prepare the beet puree.
Combine all ingredients and blend in a blender or food processor (a hand blender works well too).
* If you're in a pinch and your potatoes are not soft, you can microwave them too.
* If your mixture is too thick, use some of the reserved "potato water" to loosen it a little.
Prepare the salmon.
Preheat oven to 400F. Sprinkle with garlic herb seasoning (season with salt and pepper as well if it's not included in the spice mixture). Bake for 15 minutes.
* To plate, place a dollop of beet puree on the plate. Press down with the bottom of a spoon and drag the spoon to create a teardrop shape. Add salmon to plate and top with carrots and greens.
FOR EXCLUSIVE CONTENT AND A PEEK BEHIND THE SCENES, MAKE SURE TO JOIN OUR WHATSAPP STATUS HERE.