It's a little euphoric when you first realize you won't have to get those kids ready for the school bus. But then snow day reality sets in.
I still love snow day! And here is why.
Because I used to love it as a child doesn't mean I have to hate it as an adult. I think about how much fun it was a child and I try to keep that in mind. How doesn't love the nowhere-to-go, stay in PJs kind of day, where you drink hot cocoa, pop popcorn, and play outside? I skip the negative thoughts of the house getting messy, with snow all over the floor, and boots and gloves everywhere, and did I mention, the messy house? Focus on enjoying this day and you will. Though I don't recommend playing in the snow anymore. It's not so exciting once you grow up.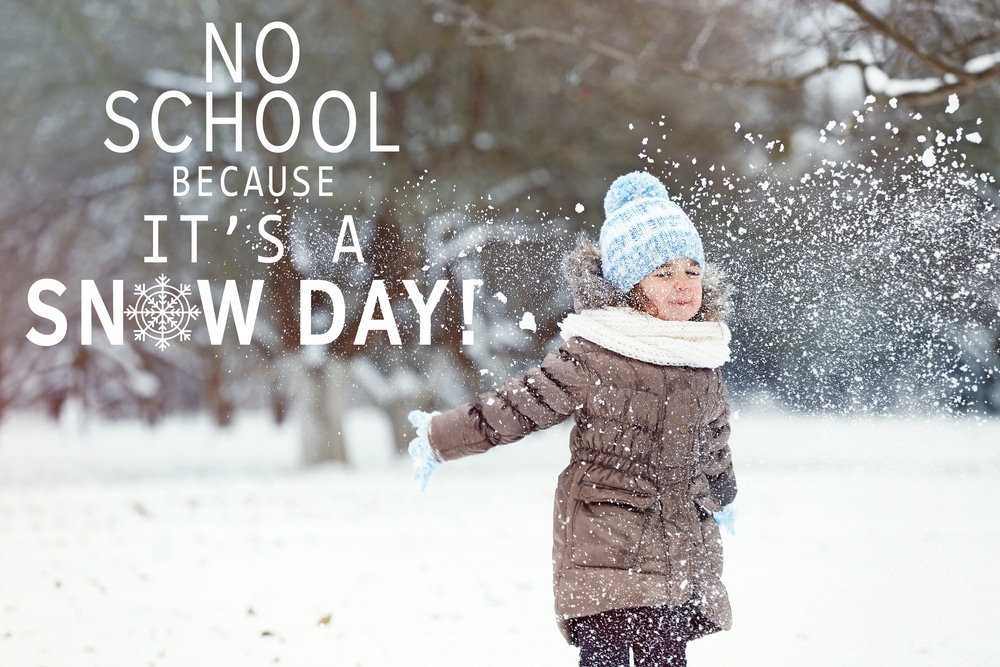 To keep your house as clean as possible:
Lay bath towels or a long rug down in front of the door.
Set out a boot tray. If you don't have one, place a cardboard box on the side and write BOOTS on it.

Cover the table, kitchen island, or anyplace you think the kids will be coloring or crafting with plastic tablecloths.

If you don't like the kids coming in and out so many times during the day, institute a snow hour (or two).
To keep everyone as busy as possible:
Coloring Pages

—keep them busy with all our Jewish-themed coloring pages. There's lots to choose from (and there's no shame in coloring Sukkos pages all year long).

More into crafting? Look here for some craft ideas for

teens and preteens

, create a fun

car mat

or

paint without a mess

. Read some more craft ideas

here

.

Bake:

Sugar Cookies

, No Mixer Oatmeal Squares,

30 minute Pizza Dough

, O

'Henry Bars

, and if you're more ambitious you can make

Babka Buns

.

Play "Chopped!" Choose 4 secret ingredients (choose items you think everyone likes and will enjoy eating for lunch or dinner). Divide kids up into teams or each child plays on his own. Each player or team has to create a dish using the 4 secret ingredients in 45 minutes. You will judge them based on presentation, taste, and creativity.
You can rest while they cook.

If you can, line kitchen counters or island with some plastic tablecloths for easier clean up.

The only rule I have is if I hear arguing/ fighting the voice I hear from the other room needs to leave the kitchen and they lose 1 minute from the 45 minutes.

To have less dishes to clean, I sometimes make a rule that the presented dishes must be on plastic/disposables.

Once 45 minutes is up, they set all the ready plates for me on the kitchen table. After I taste all the dishes, I give them 10- 15 minutes to clean up the kitchen (does not include washing dishes, just putting away the items, wiping down counters, placing dirty dishes in sink or dishwasher) while I deliberate the winner.

Kids get to eat all the food they made so lunch (or dinner) is served!
Watch some of our

Ted Talks

or watch some of our

cooking clips

.