Throw this side dish into the Betty Crocker for an easy, filling family-friendly side or meal.
Since our first Betty Crocker Pizza Maker post was published, we've been hooked. We've used it for travel, made salmon, cooked pasta, home fries, eggs and pancakes. Whatever you can make in the oven or on the stove, you can also make in your Betty Crocker.  Talk about ultimate versatility.
But if you can make all that in the oven or stove, why do we love or need the Betty Crocker so much? I personally love it because my kids love cooking and the Betty Crocker seems safer than allowing them to light a fire, + it's cleaner since all the cooking is contained in one pan (there's no getting the rest of the gas range dirty). It's also quicker, as it doesn't need preheating like an oven does.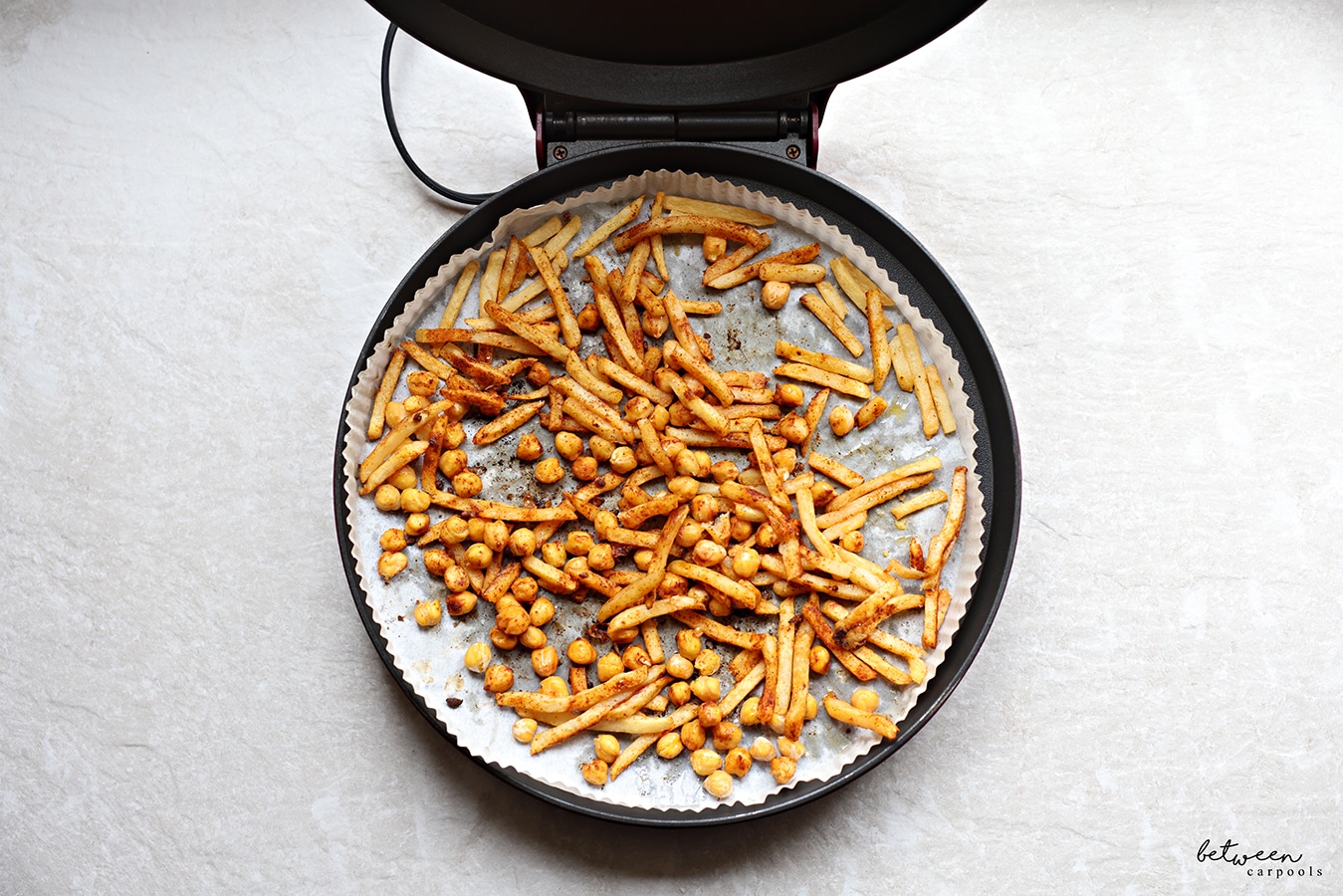 My kids wrote this recipe and it's a mashup between the secret best frozen French fries and roasted chickpeas. They discovered that they love it together! It's the perfect meal/snack on Motzie Shabbos or for Friday lunch (it has protein!). They make it as a side dish on Sunday when I'm serving leftovers and they want something fresh (and they make it just about anytime they are hungry).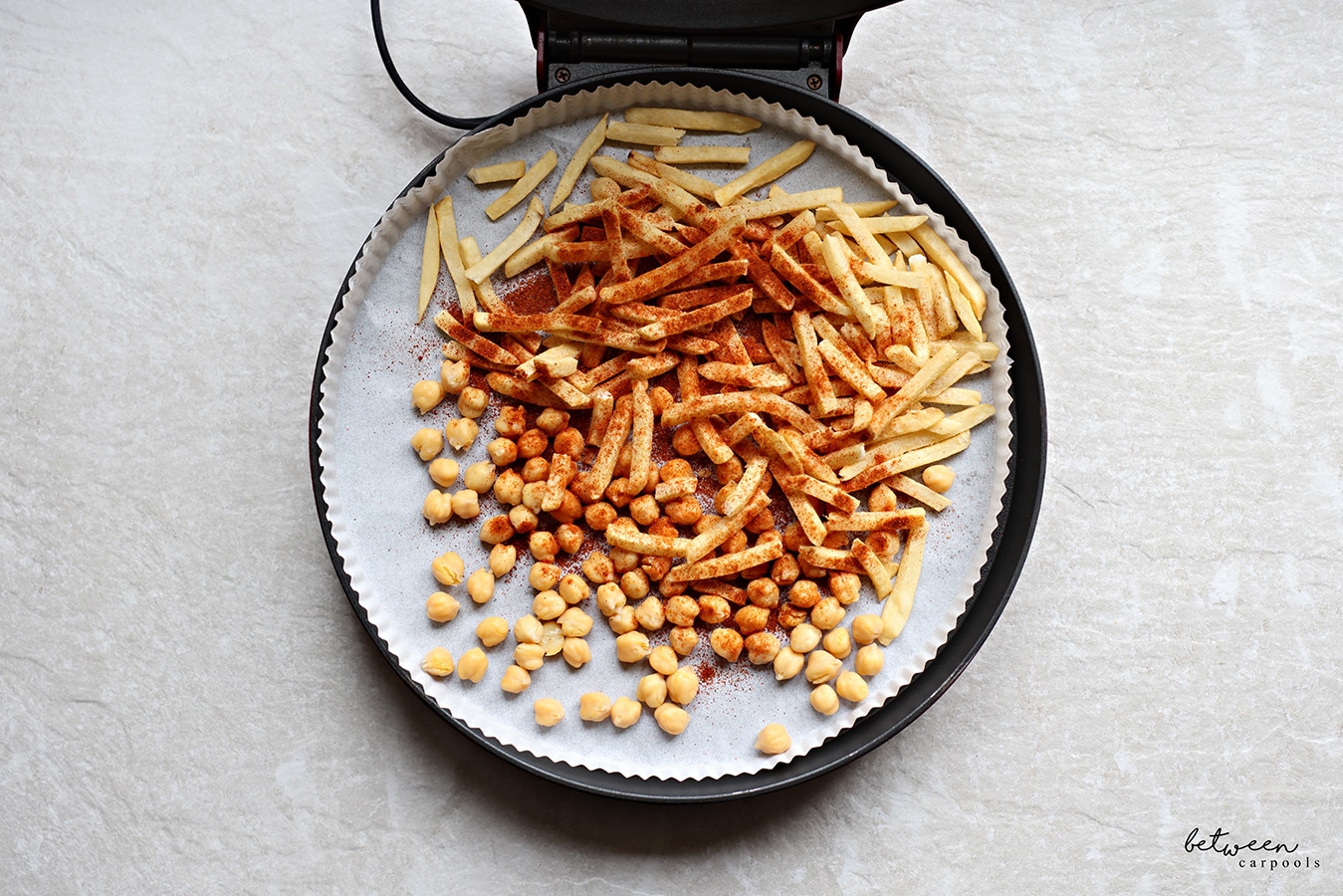 Place all ingredients into the Betty Crocker.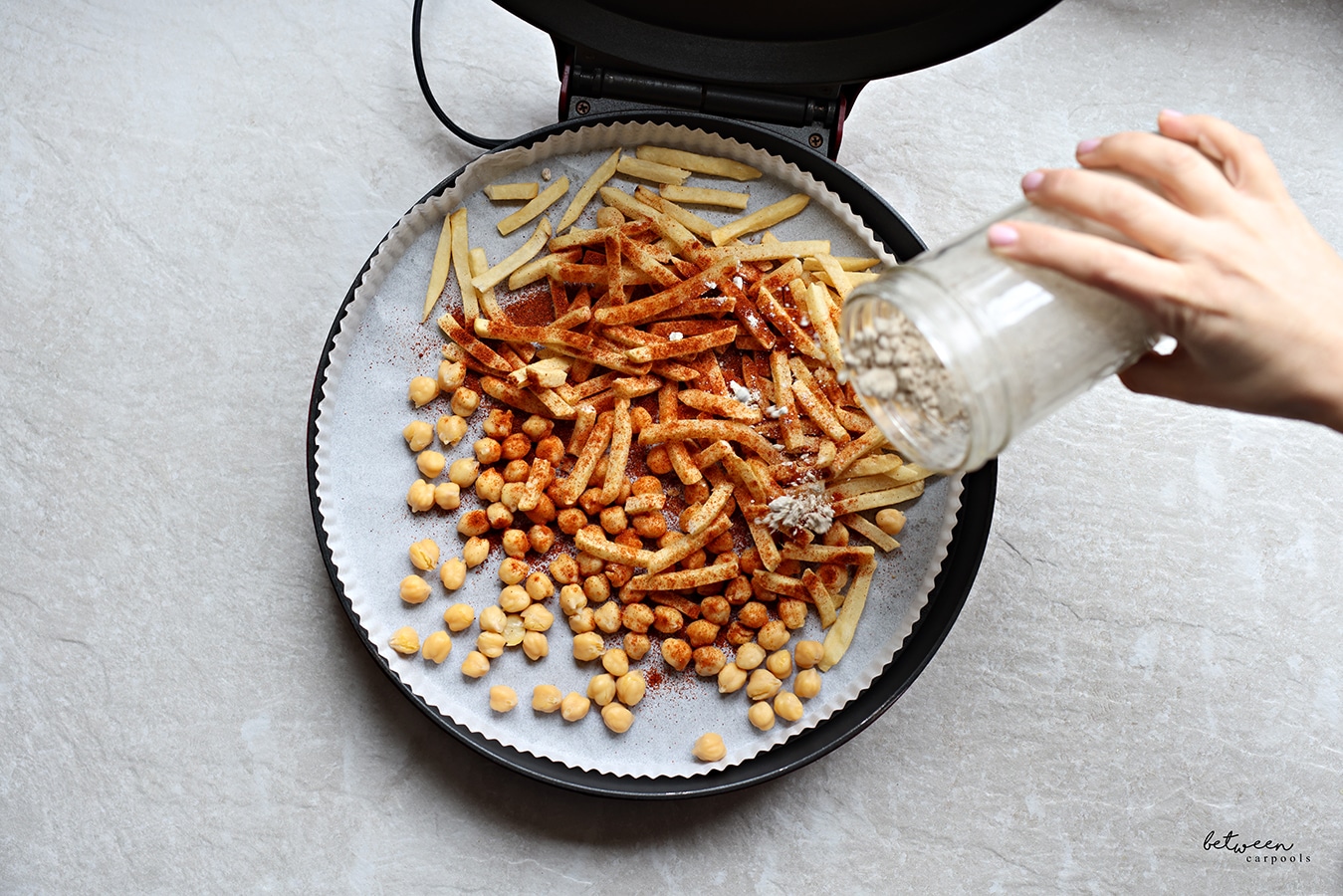 This is the onion soup mix.
Stir well and cook until crispy at the edges.

Betty Crocker French Fries and Chickpeas
Ingredients
½ package frozen shoestring fries
½ can canned chickpeas
¾ teaspoon paprika
½  teaspoon salt
1 tablespoons onion soup mix (or ½ tablespoon minced onion)
1 tablespoon oil or spray
Instructions
Place all ingredients into the Betty Crocker. You can line it with baking paper or leave it unlined.
Cover and cook for 10 minutes. Stir well, cover again and cook until crispy at the edges.
FOR EXCLUSIVE CONTENT AND A PEEK BEHIND THE SCENES, MAKE SURE TO JOIN OUR WHATSAPP STATUS HERE. JOIN OUR WHATSAPP GROUP AND WE'LL LET YOU KNOW WHEN A NEW POST IS UP!