Sometimes simple pairings just look so beautiful together. Learn how to make this table runner + use code BCP15 for 15% off your order at luxeparty.com!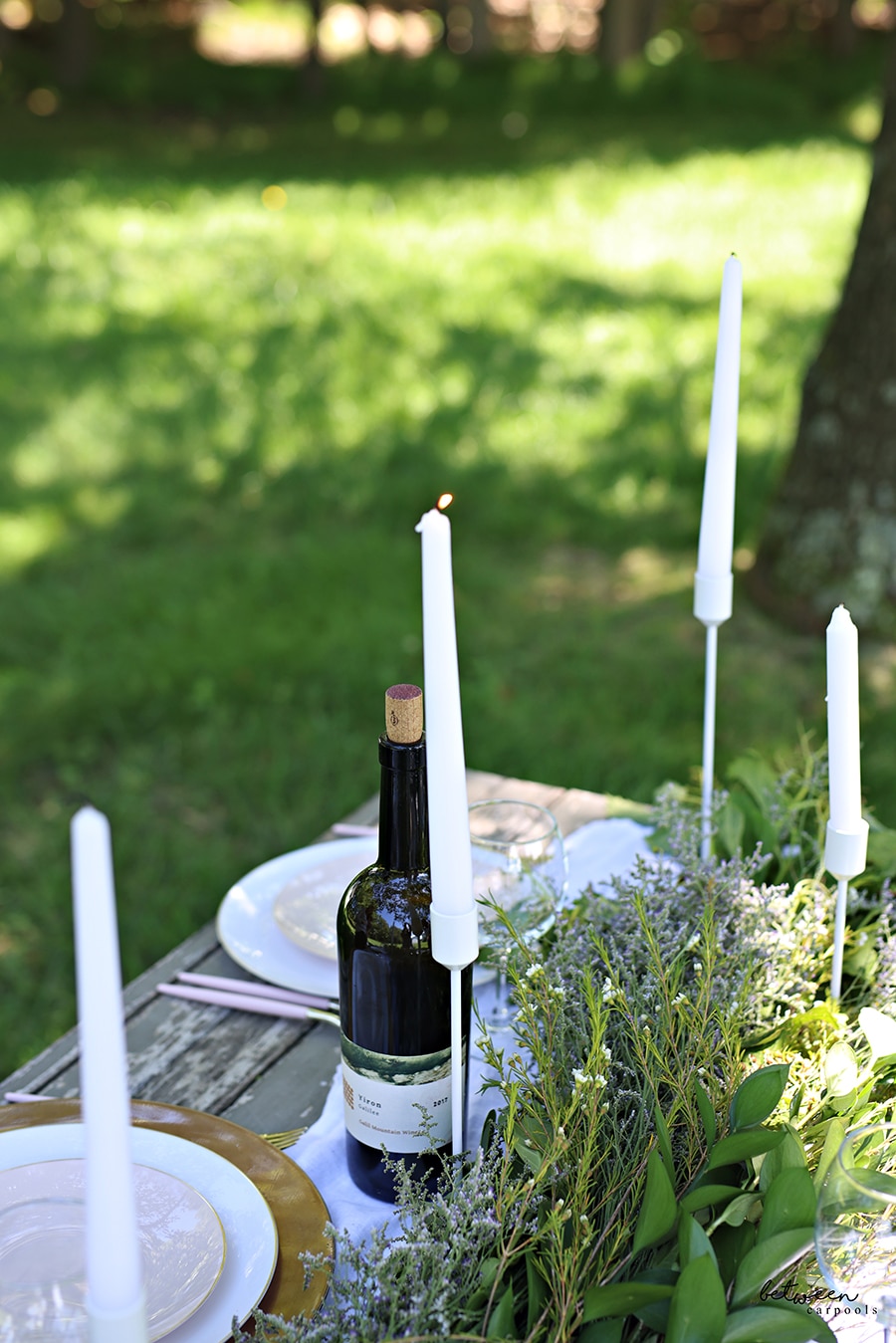 We can't stop looking at these photos. And we hope you'll have the same, proud feeling when you look into your Sukkah and feel that everything is just so beautiful.
So, where do we even start? First, a thank you to Shiffy Weinfeld, for coming back and creating this tablescape. We love your creativity and the way you bring ease to making our tables look so beautiful!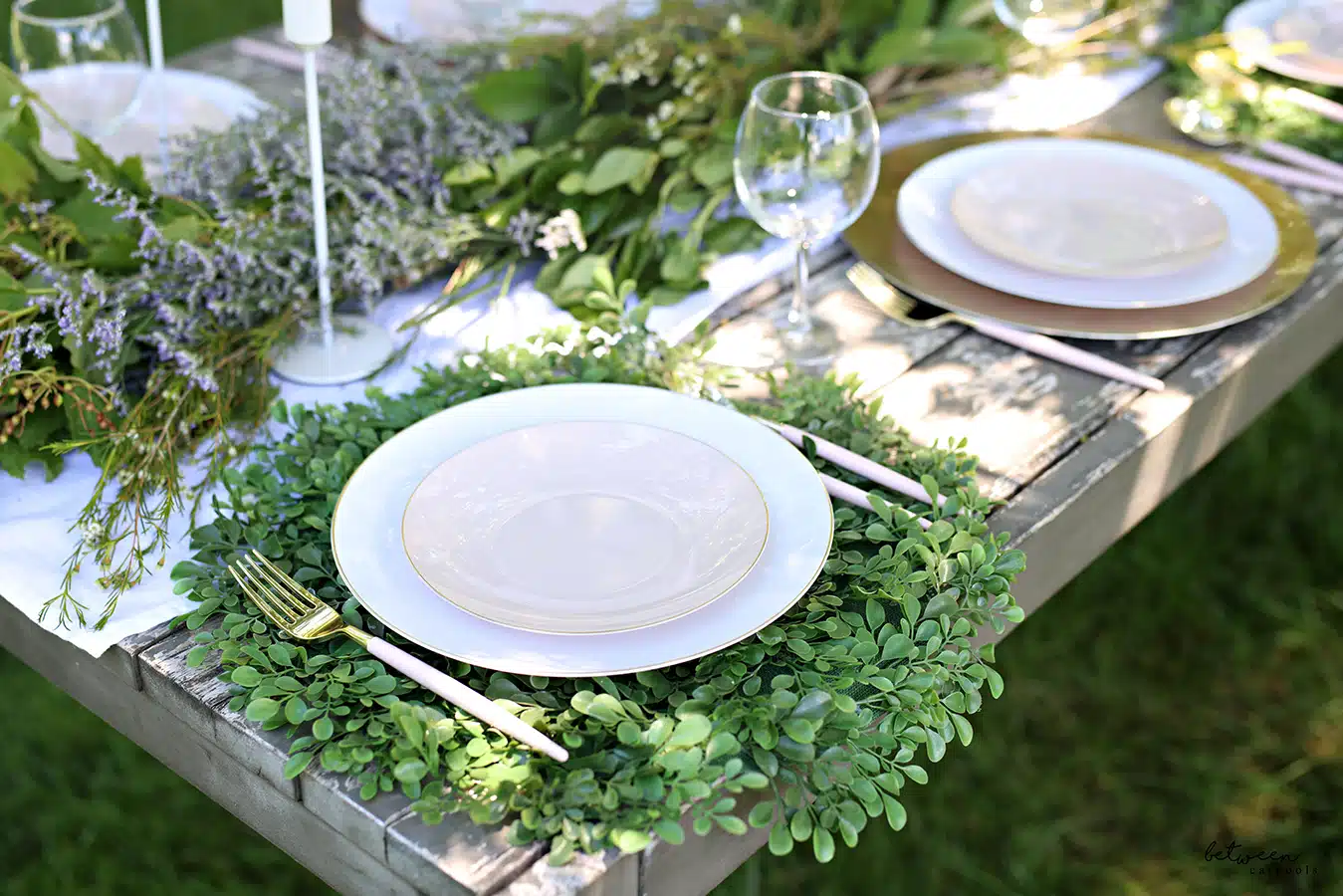 Ok, step by step! Let's start with the easiest part, the table setting. It's easy to make disposable look beautiful thanks to Luxe Party. These colors are just so-so pretty together. And you get to add in some color while still keeping everything neutral.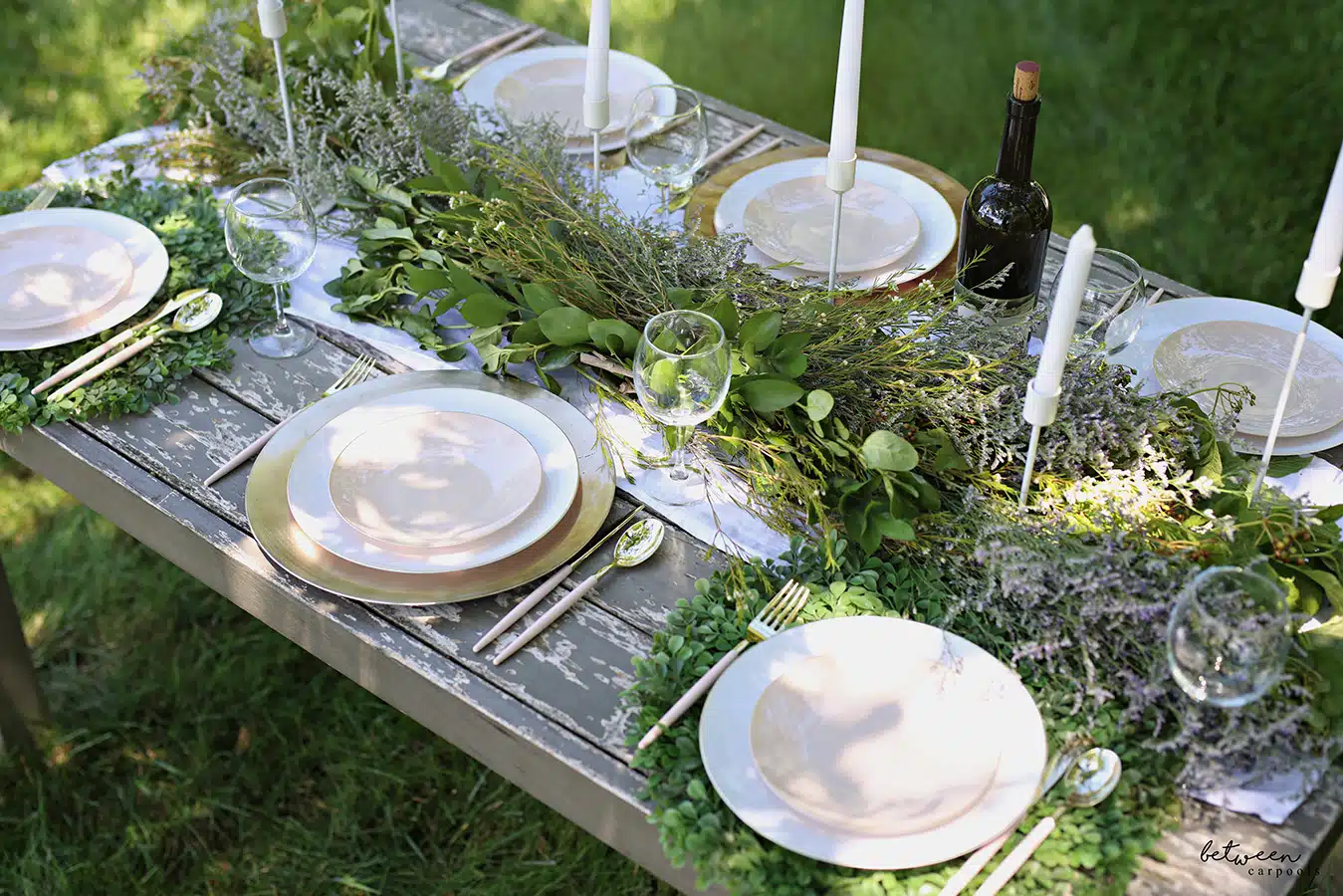 Gold Charger + White Dinner Plate + Linen Appetizer Plate (or Blush Appetizer Plate) + Two Tone Flatware / or this Two Tone Flatware
* If your your table has more silver tones than gold, you can go with this combination instead:
Silver Charger + White Dinner Plate + Blush Appetizer Plate + White/Silver Flatware.
* You can also create the same look using the Coupe Square collection.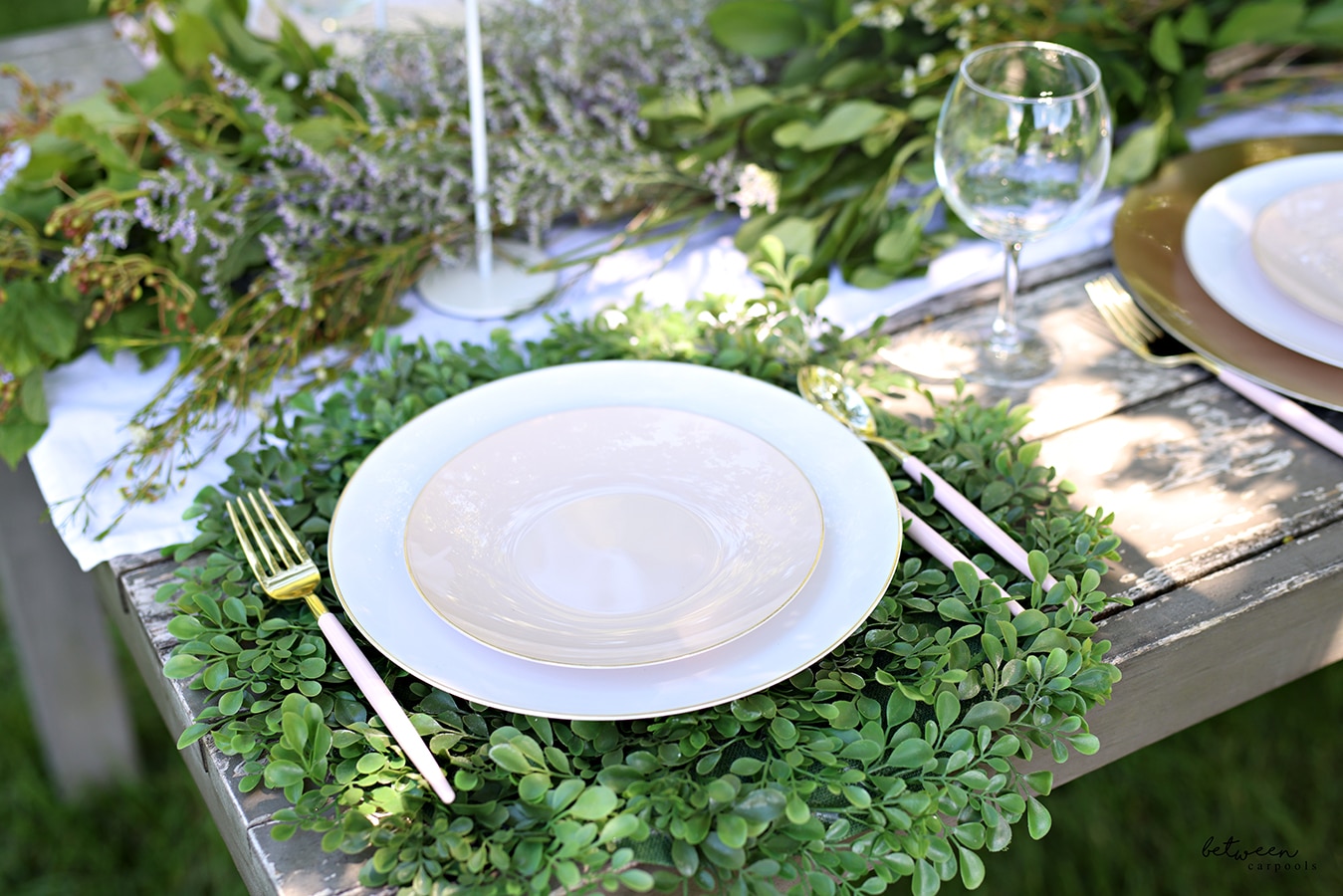 Some of the table settings sit on top of these placemats in lieu of a charger. You don't need to use one under every single plate. Every second or third plate is enough to bring in that green. These faux grass tiles are another option.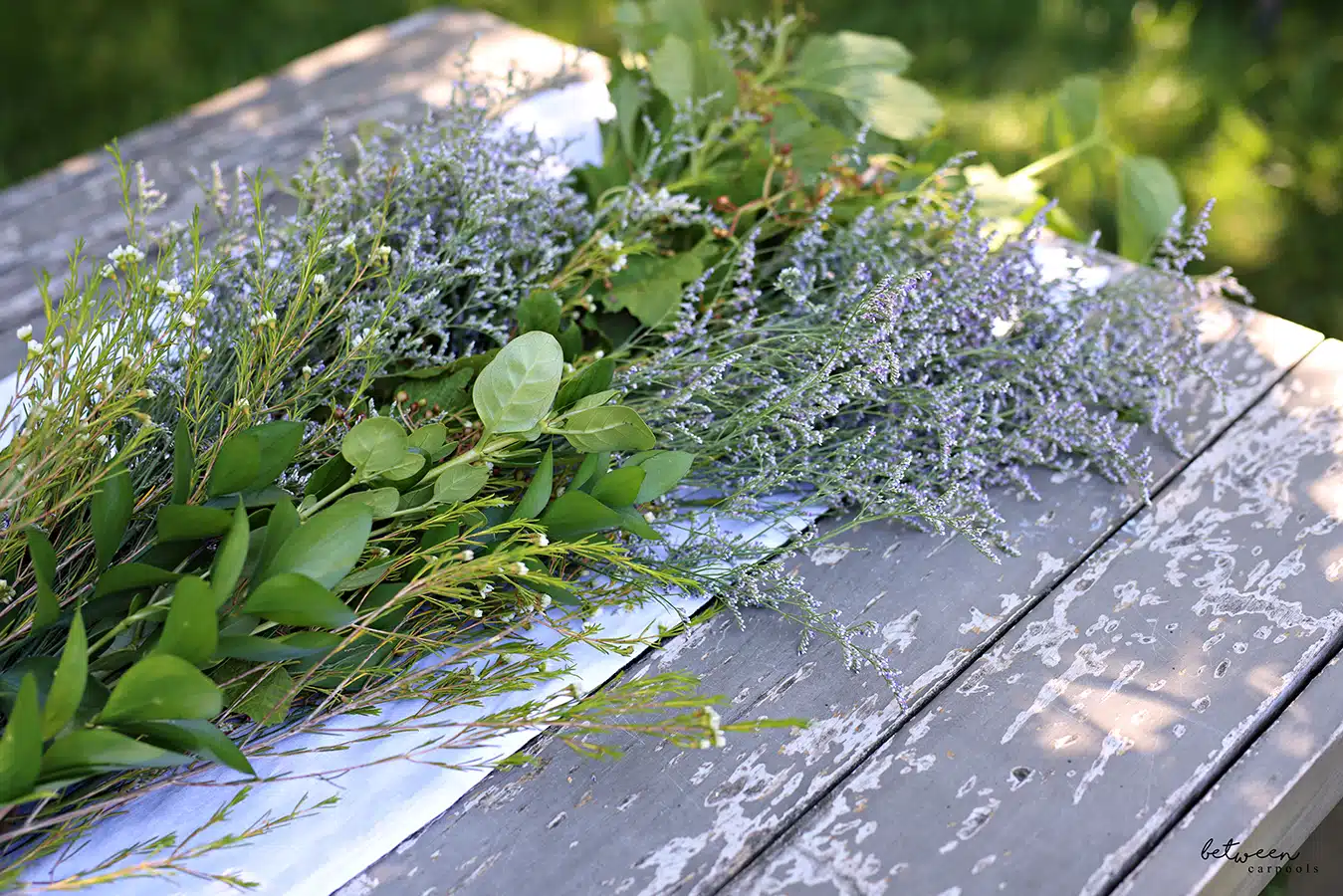 Now about this gorgeous runner. Creating a runner is a great way to get a magnificent floral impact without actually spending a ton on florals, as greens most often give you the best bang for the buck.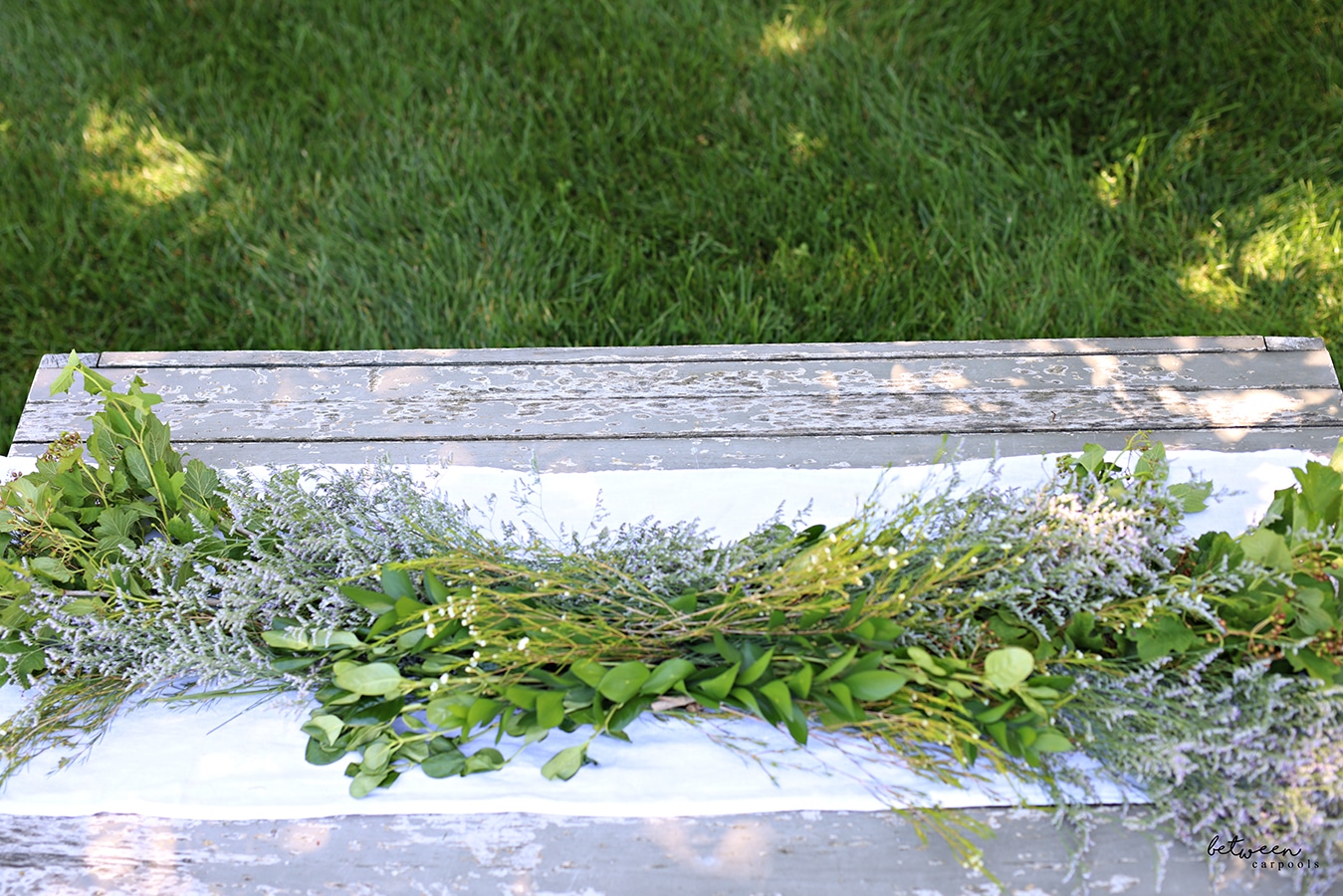 If you're using your runner for one meal, you can just place the leaves and florals on the table.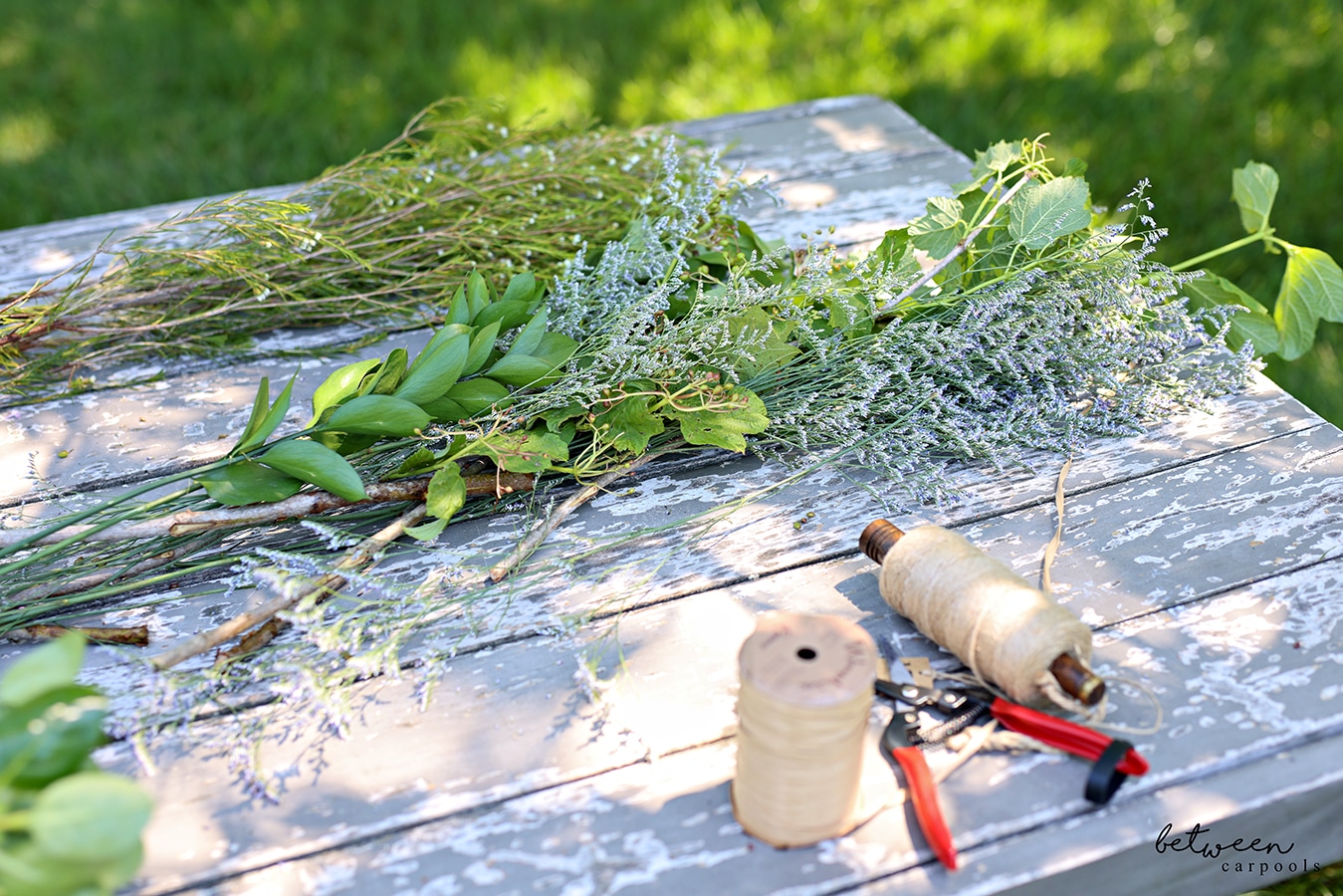 But if you want to reuse the runner, you'll want to tie the stems together with some floral twine or wire. These floral scissors, first recommended in this post (a must if you love arranging your own flowers!), make a reappearance here. 

There are no rules. Shiffy tells us, "Combine the different varieties of greenery to create a garland that curves to the length of the table you are using. There's no particular technique for this – you create your garland by eye, weaving together your foliage. It doesn't have to look perfectly symmetrical – the idea is to bring a wild, natural beauty to the table, so have fun experimenting with shapes and movement."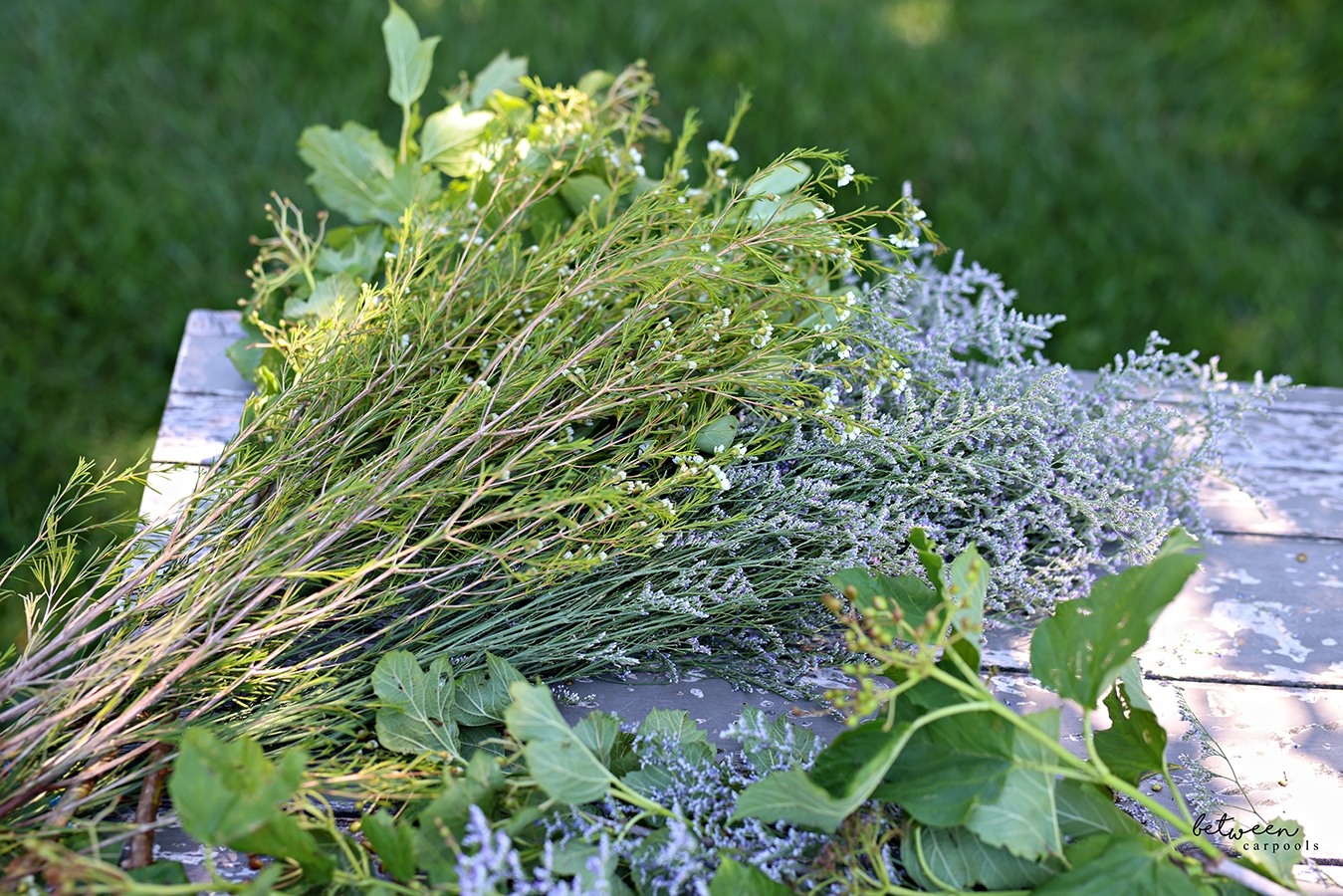 For this runner, Shiffy gathered three different types of greenery with some hints of purple. It's nice to have a variety of textures. She used about ¼ of each bunch at a time. There should be some semblance of order, not a wild mix.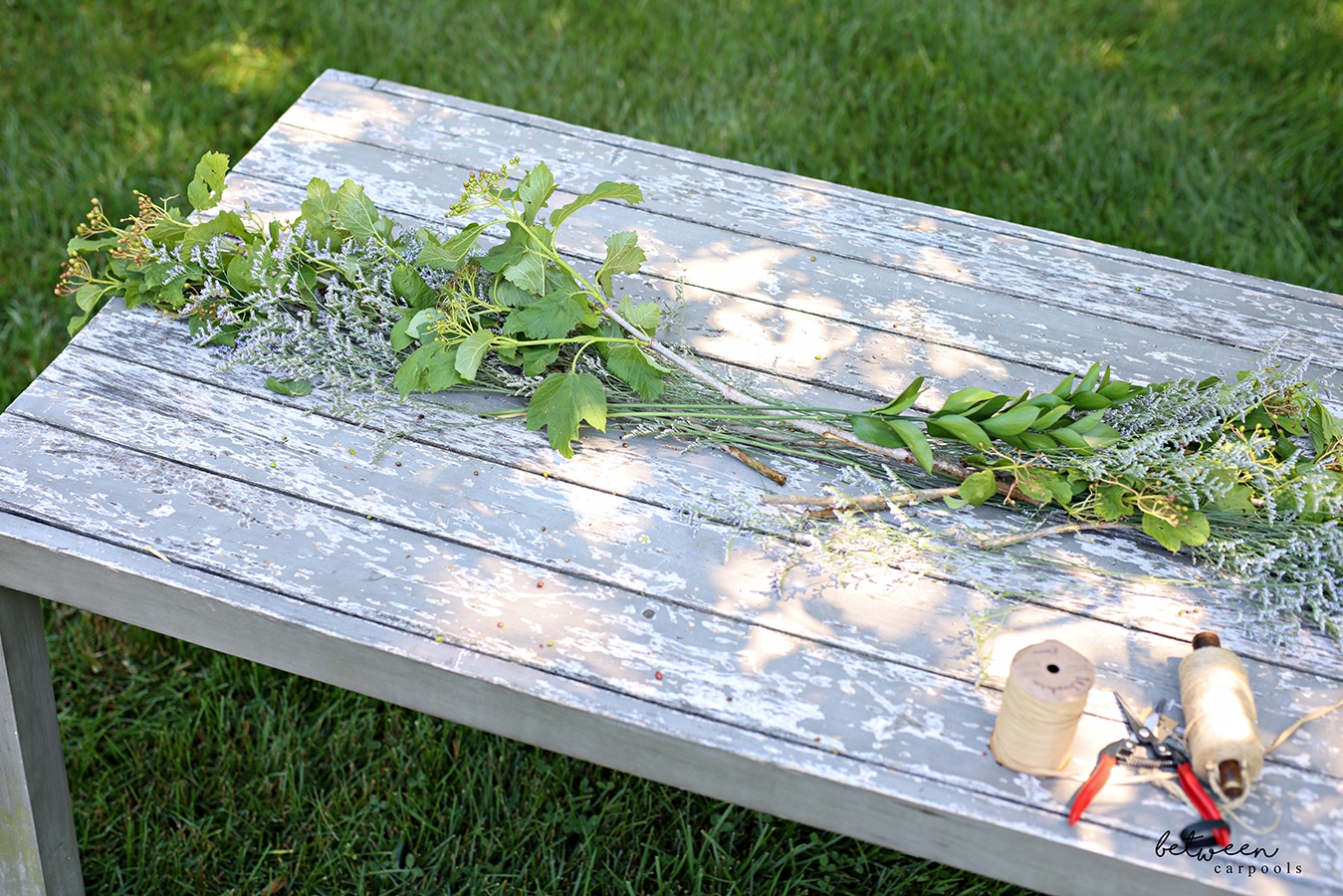 Start by laying the greenery at the ends of the table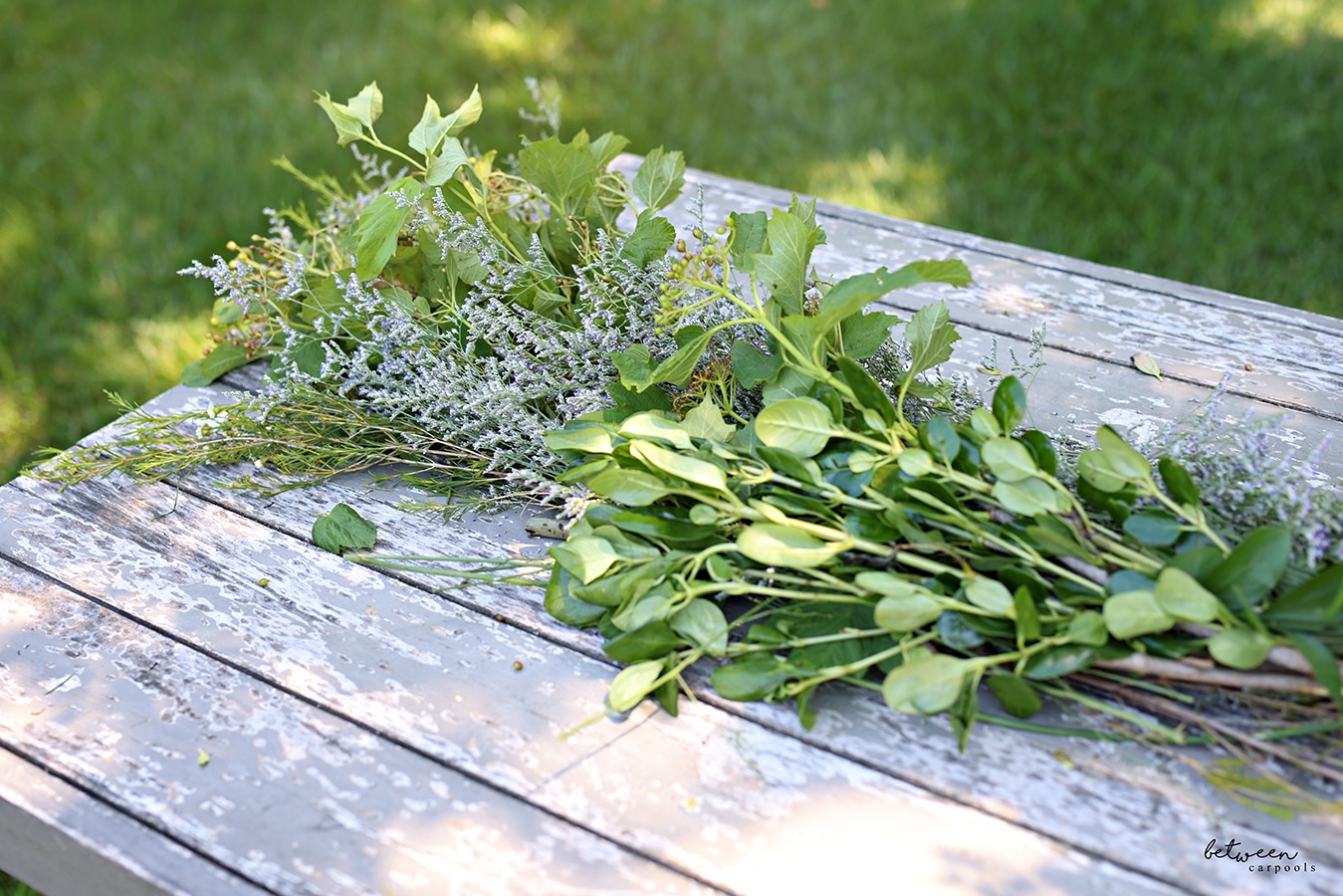 and keep adding more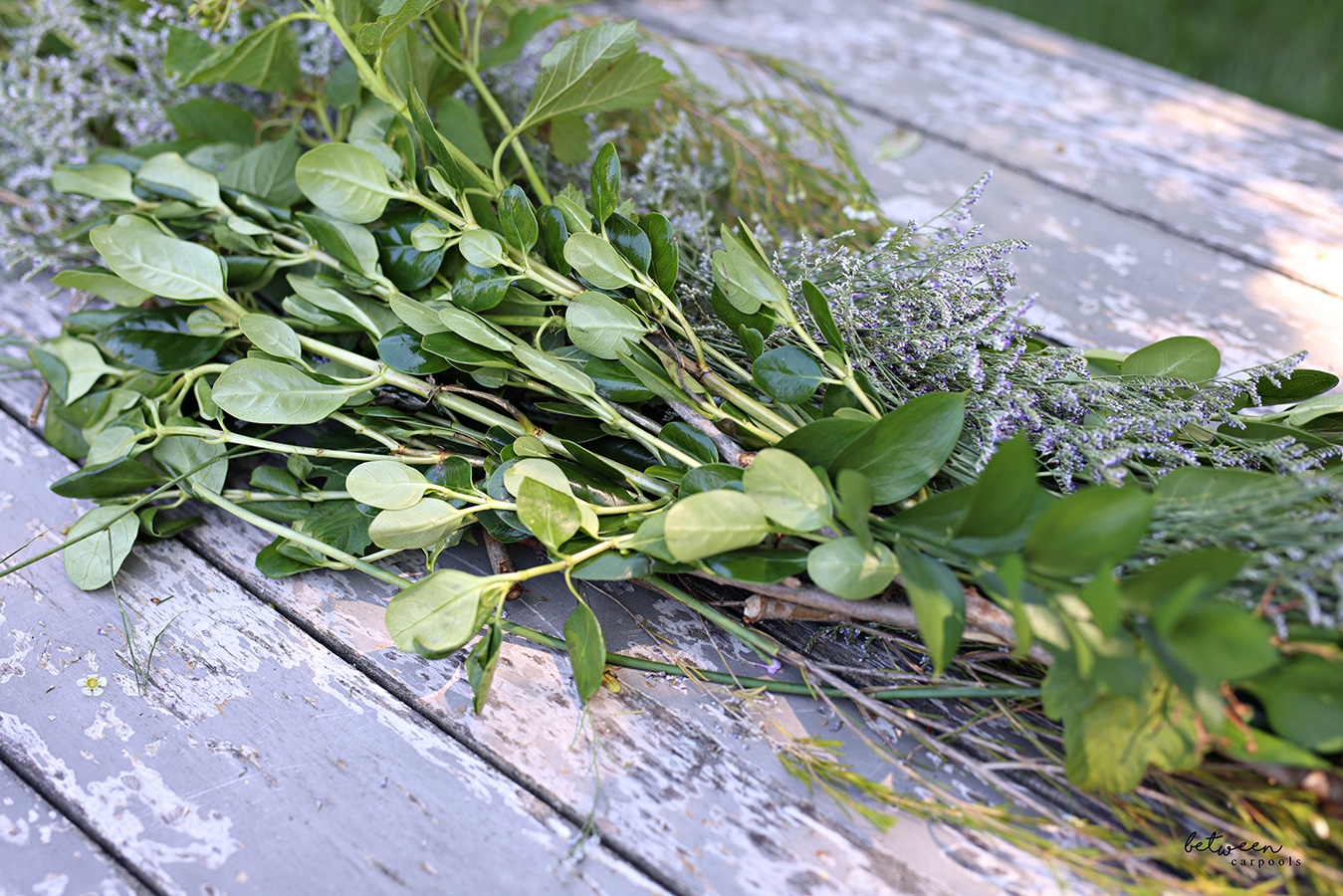 as they come closer together.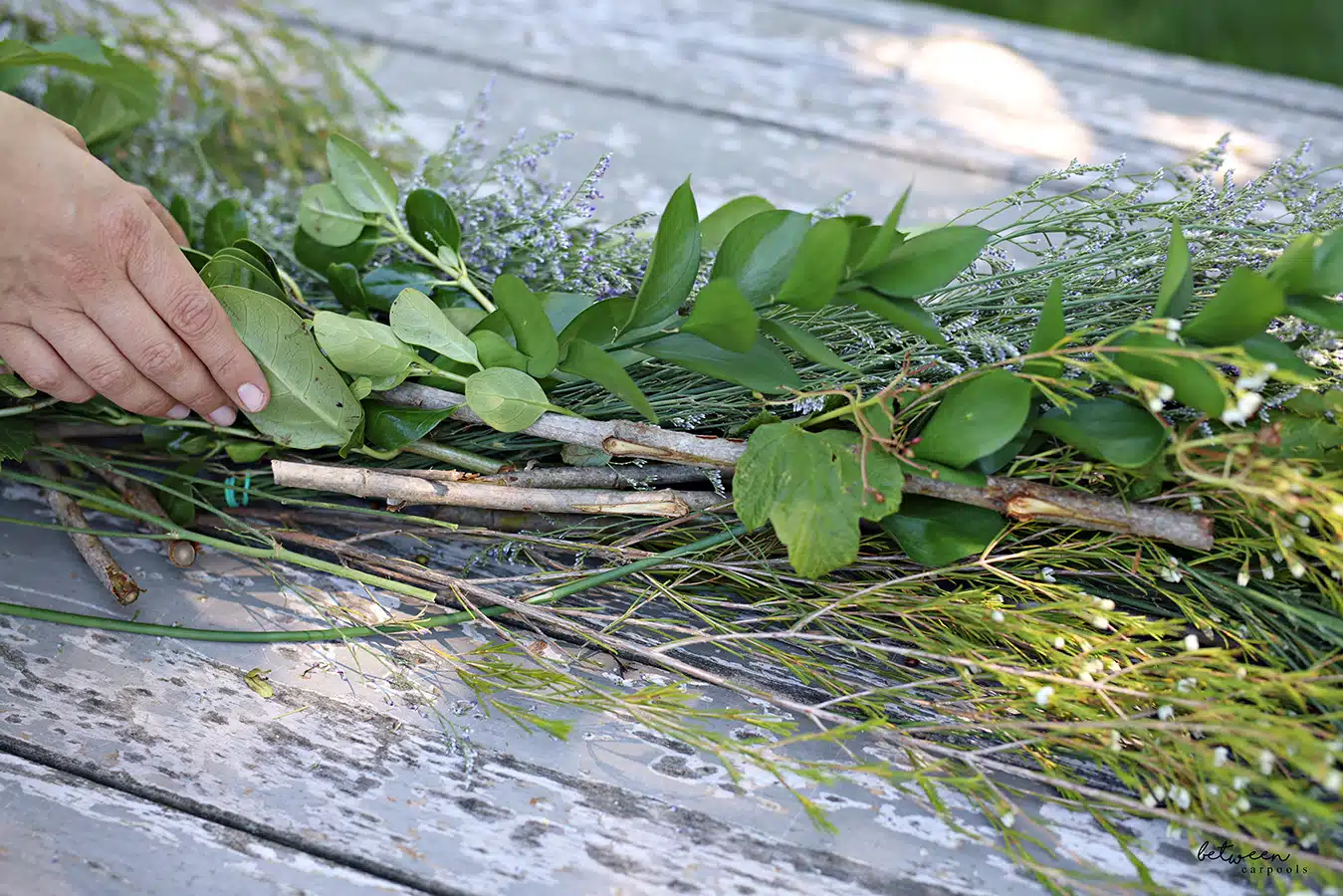 Tie the branches together with twine, or simply interlock if you won't need to move the runner. (You can also tie them together very, very well if you want to hang your runner from the schach!)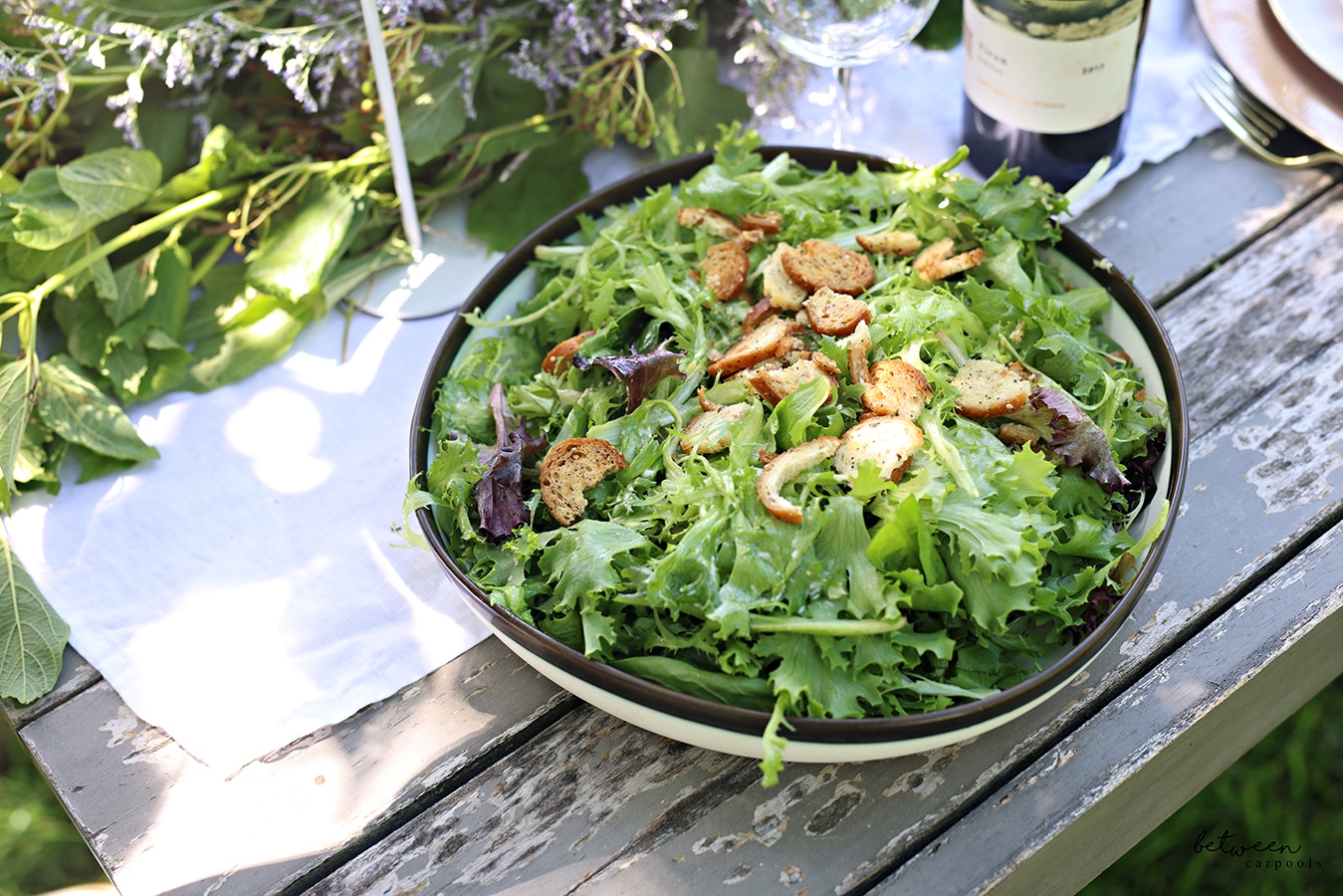 Food also makes a table beautiful. The Bagel Chip Caesar Salad

and this Salmon with Beet Puree also made it to this Succos Table.
See more tablescape posts by Shiffy here:
Our Beautiful Shalosh Seudos Tablescape Is Easy to Recreate
Hosting a BBQ? Add Beauty and Color to Your Table with This Inspiration
FOR EXCLUSIVE CONTENT AND A PEEK BEHIND THE SCENES, MAKE SURE TO JOIN OUR WHATSAPP STATUS HERE.
Items Used or Recommended in This Post: