Sweet chili sauce is my favorite condiment. And you'll soon love it too when you see how easy it is to prepare these green beans.
Sweet chili is one of the most versatile sauces after ketchup. It tastes great as a dipping sauce for egg rolls, French fries, and breaded cauliflower. And it's also great when cooked with chicken, meat, and vegetables…like I do here when preparing this quick green bean side dish.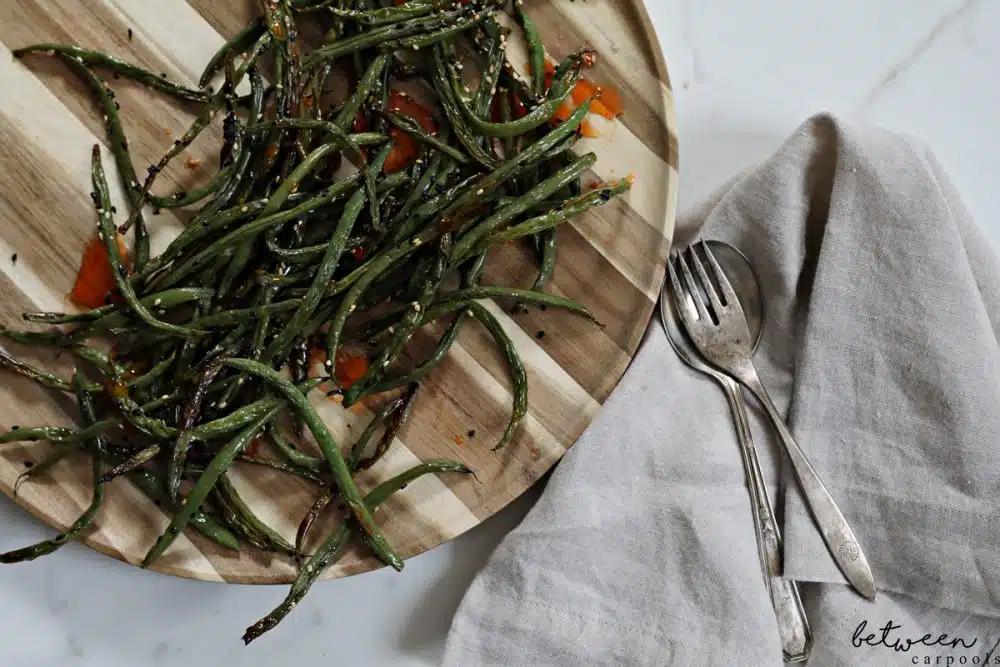 Sweet Chili Green Beans
Ingredients
12-14 ounces trimmed and washed French green beans
1-2 teaspoon olive oil
¼ tsp coarse sea salt
Pinch coarse black pepper
1 tablespoon sweet chili sauce
Roasted black and white sesame seeds
Instructions
Preheat oven to 425ºF.
On a lined and greased baking sheet, drizzle olive oil over green beans . Season with salt and pepper.
Bake for 20-25 minutes. Remove from oven and, while still hot, toss with sweet chili sauce. Top with sesame seeds. Serve warm or at room temperature.

Want more dinner ideas?
Checkout the Dinner Done series.