The cutest, the latest, and the most fun gifts for your kids and teens.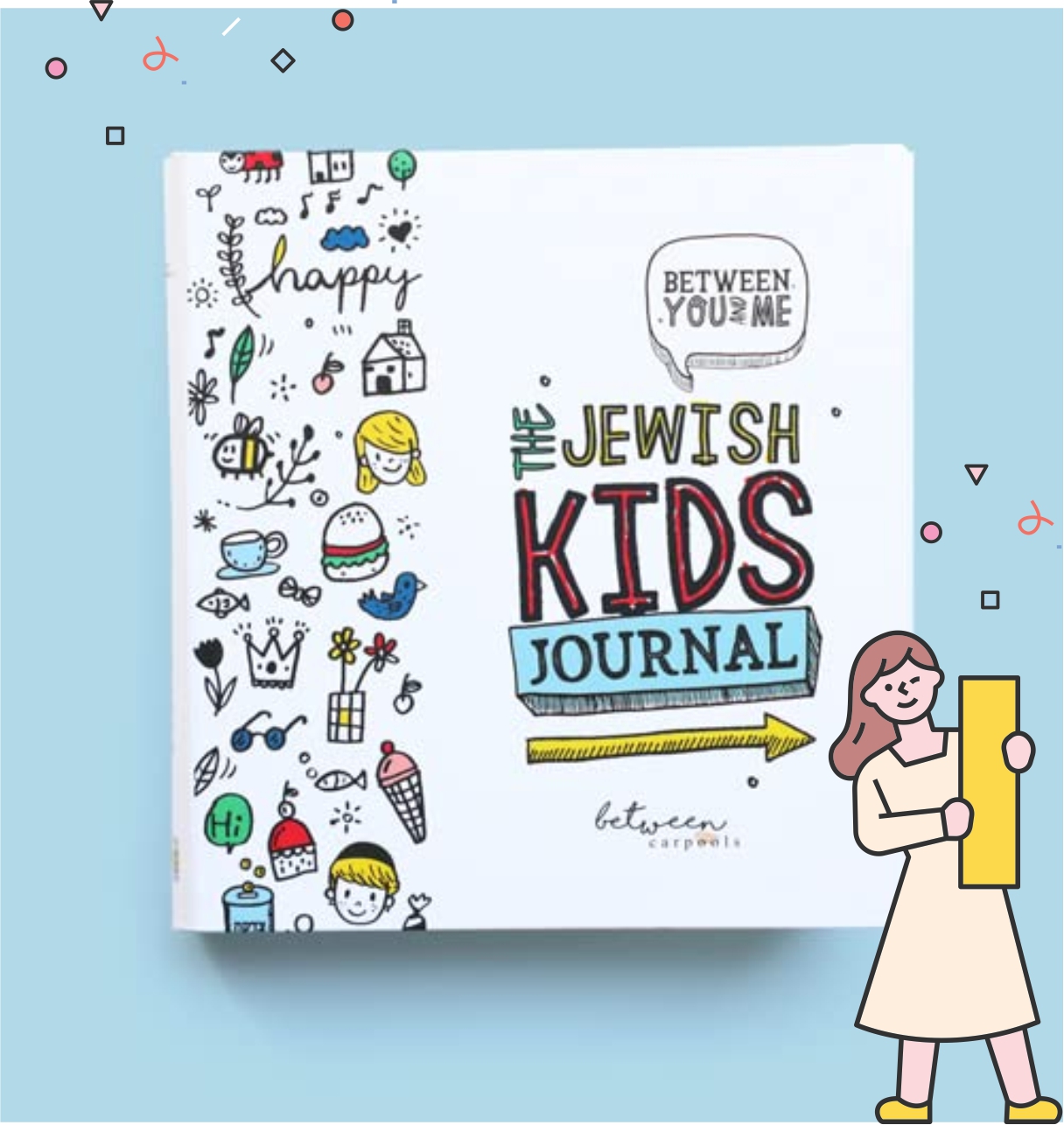 The Jewish Kids Journal -$14.99
Our new version of the Jewish Kids Journal is now in full color! Kids will love answering questions and learning about themselves. Whether your child uses it as a personal journal or it becomes a fun, family activity, you'll find that The Jewish Kids Journal enriches your home and helps connect you to your kids. Read more about what therapists say about the journal over here. Perfect for grandparents who want to gift lots of grandchildren of all ages!
---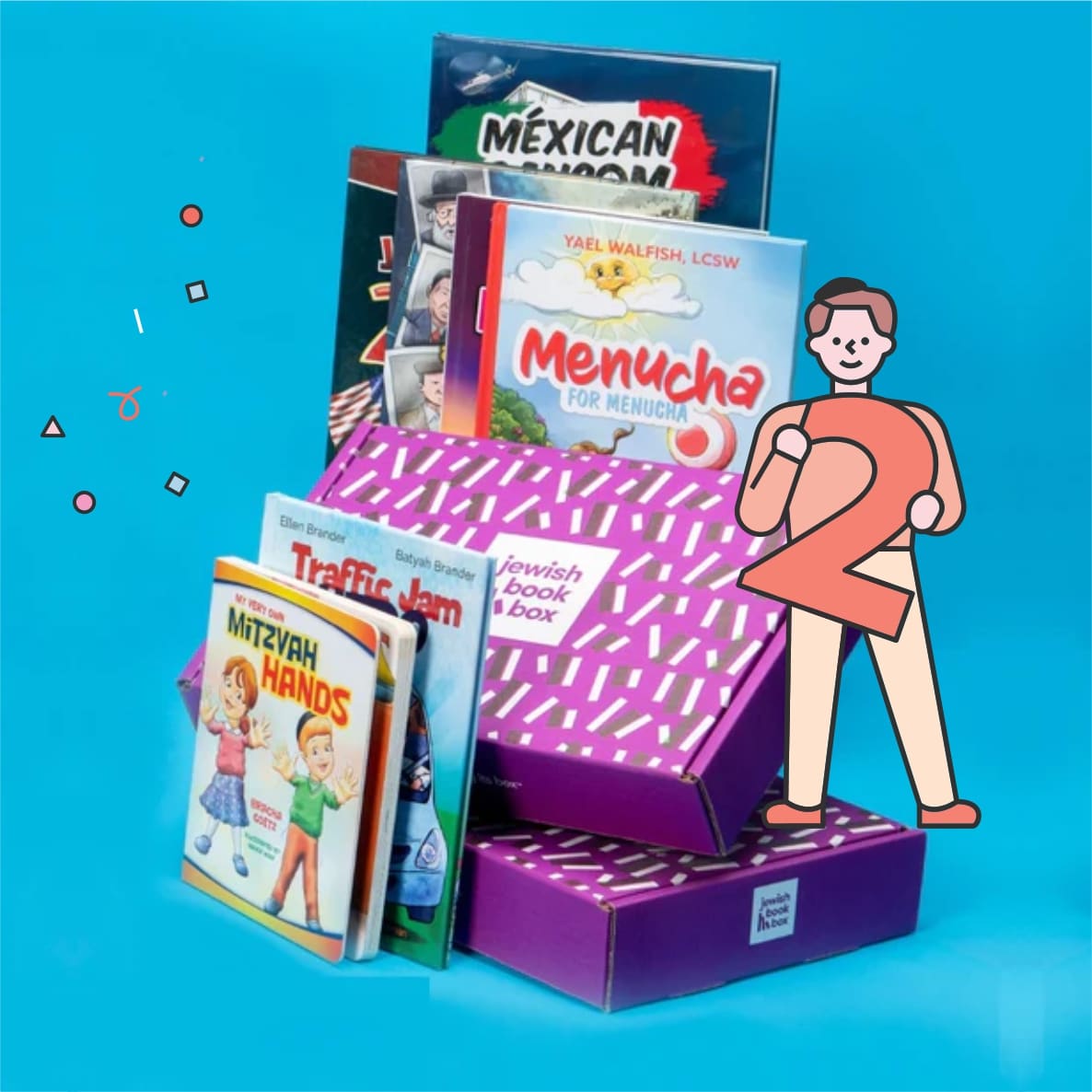 Jewish Book Box – $34.99
Do you have an avid reader in the family? What a treat it'll be each month when they receive their book box! Jewish Book Box curates the finest Jewish and/or world literature and delivers a selection of reading material to your front door each month. Choose reading levels, favorite genres, and get a box perfect for your child or grandchild. Learn more and order here.
---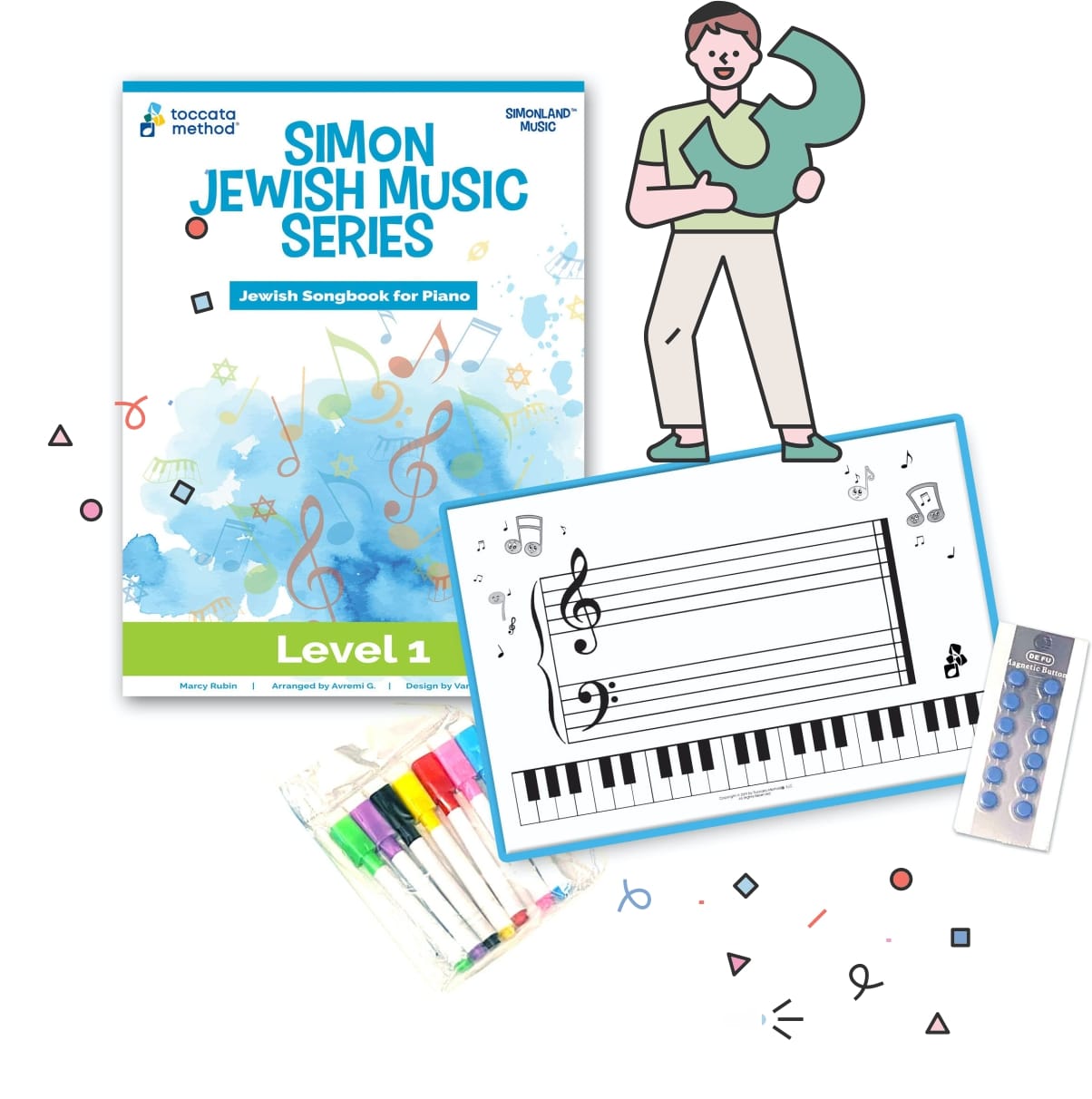 Simon Land Music – $20 and up.
The Simon Jewish Music Series of books is a fun way to learn to play Jewish songs on the piano using the Toccata method. "Notedealer" is a fun card game that teaches how to read notes while having fun. You can get Simon Jewish Music products over here on Amazon or directly from Simon Land Music over here. A Chanukah Gift Package includes Chanukah Gift package that includes the Simon Jewish Music series, dry erase board, and musical cards. Learn more at info@simonlandmusic.com.

---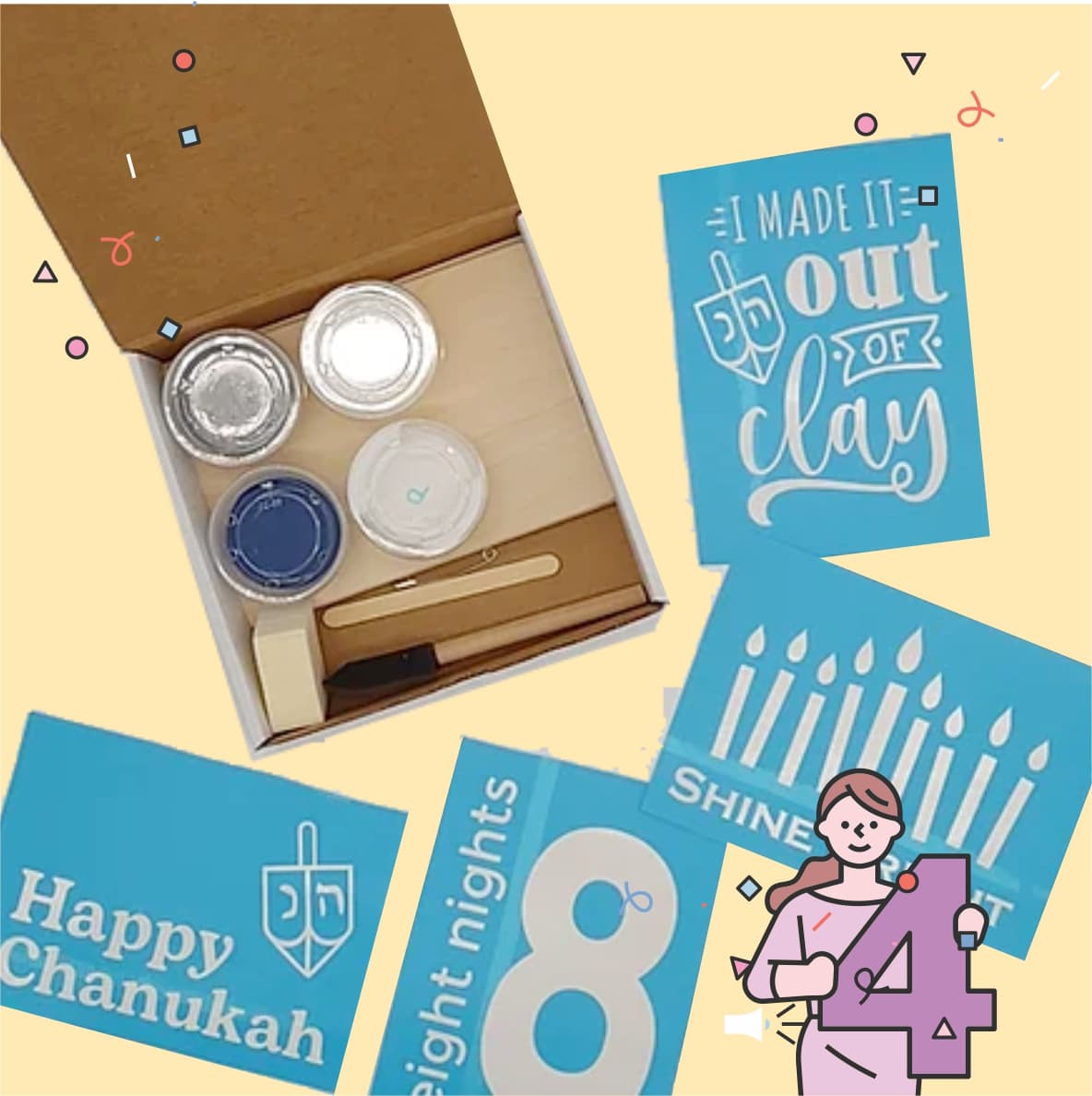 $65. What a fun and creative painting activity! Make it a fun paint night on Chanukah with the Timber & Paint kit. Ready to have a fun creative paint night special for Chanukah? Included in this kit are all the materials needed to create 4 awesome Chanukah signs. No artistic talent necessary. Order by December 9th for Chanukah delivery. Email: timberandpaintstudio@gmail.com or call/text 732 451 4997.
---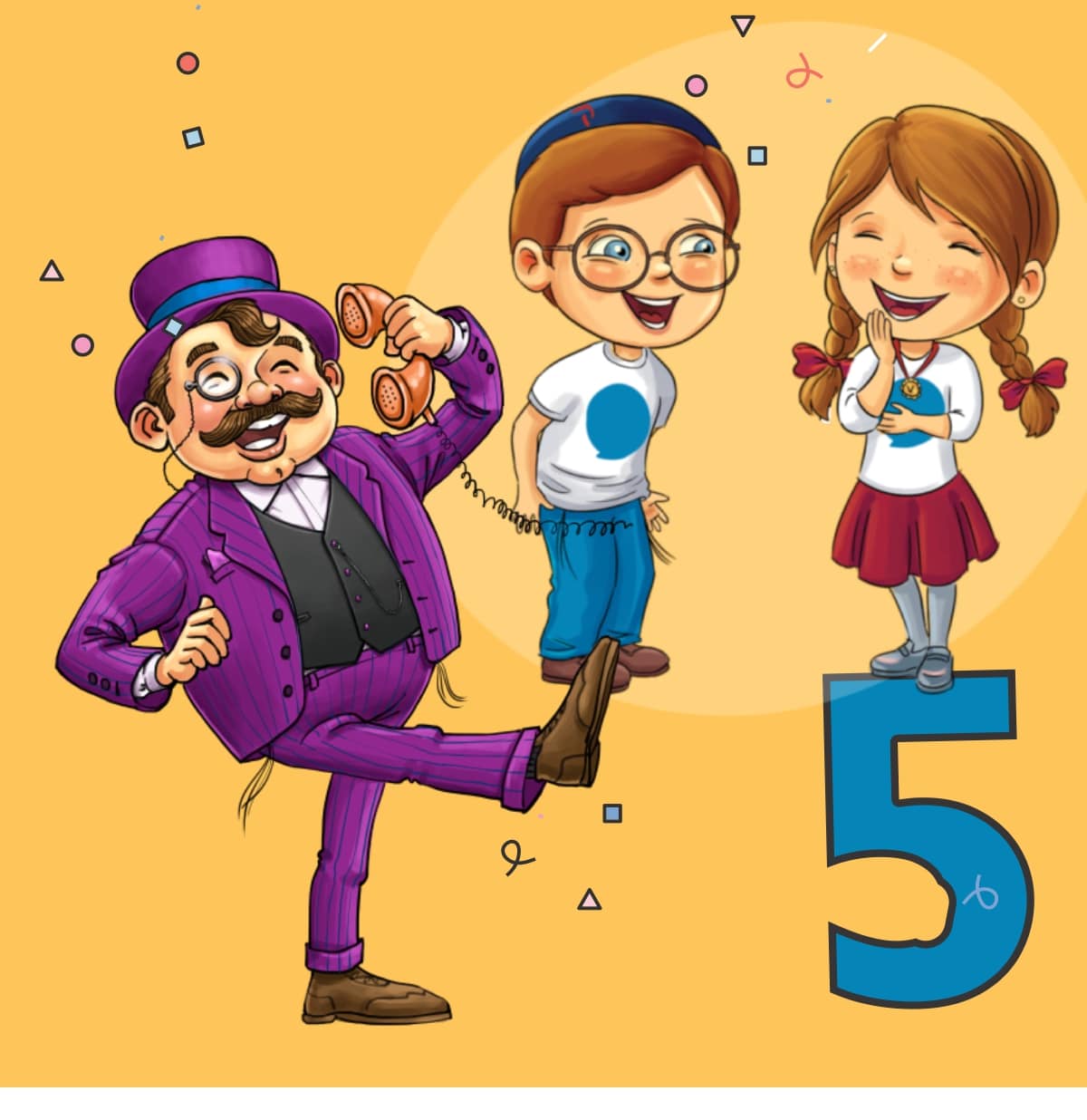 The Circle & The Loop Subscriptions – $18 a month for The Loop.
You've heard all about The Circle magazine's 80 pages of quality content that kids love, but are you in The Loop yet? The Circle is proud to present an entirely new product: The Loop, a mega audio world that will excite children of all ages with wholesome fun. This Chanukah, take advantage of The Circle and The Loop Subscribe-a-Thon! From now through Chanukah, receive a free gift when you subscribe. Subscribe online at www.circmag.com or Call/Text/WhatsApp for Circle subscriptions: 732-592-5437. For Loop subscriptions, call 848-777-8888 or email subscriptions@circmag.com.
---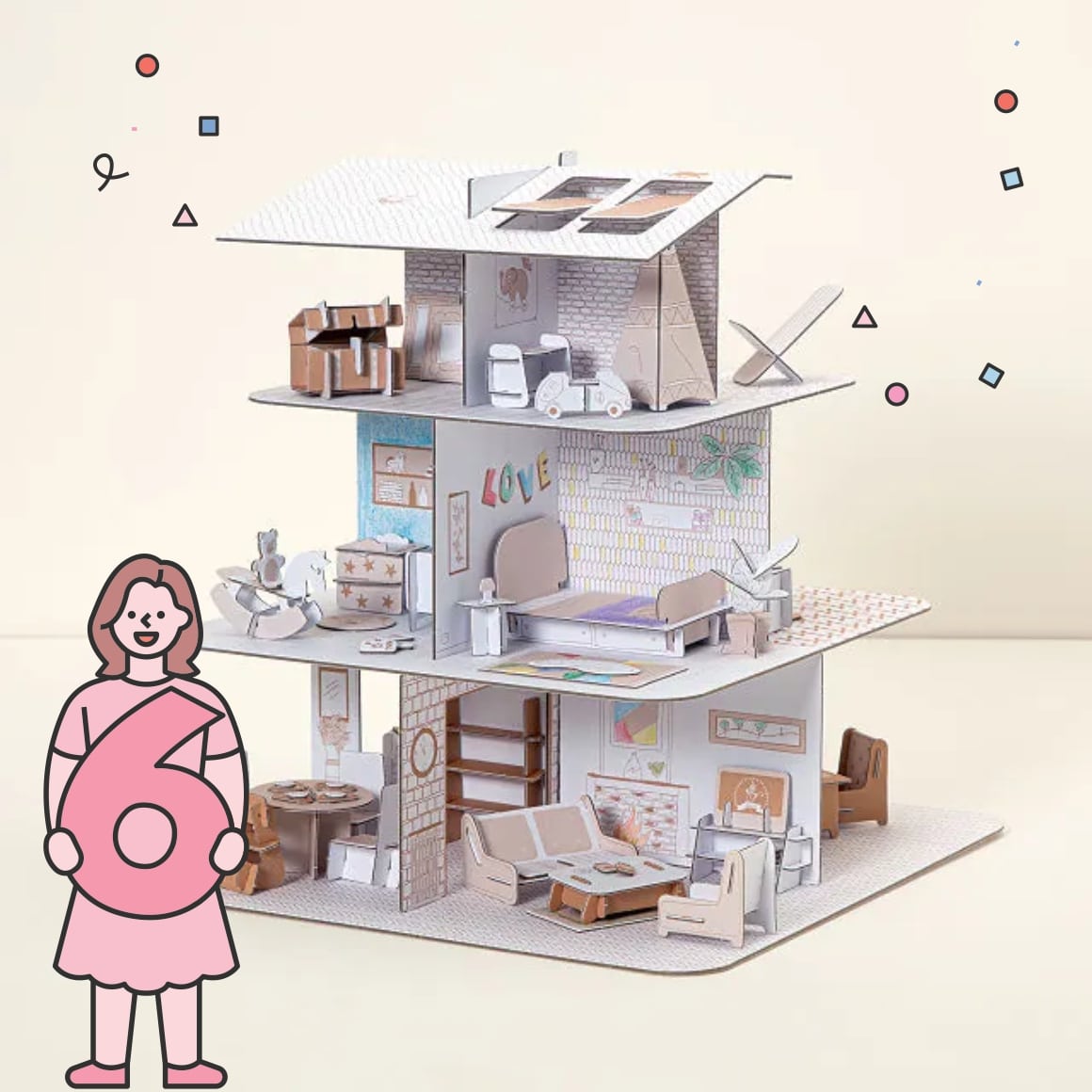 Make-Your-Own Color-In Dollhouse – $36
Have little girls? They'll have hours of fun coloring in and assembling this dollhouse! No glue or extra materials are required, and the kit includes the cutest little details, including furniture and other household items.
---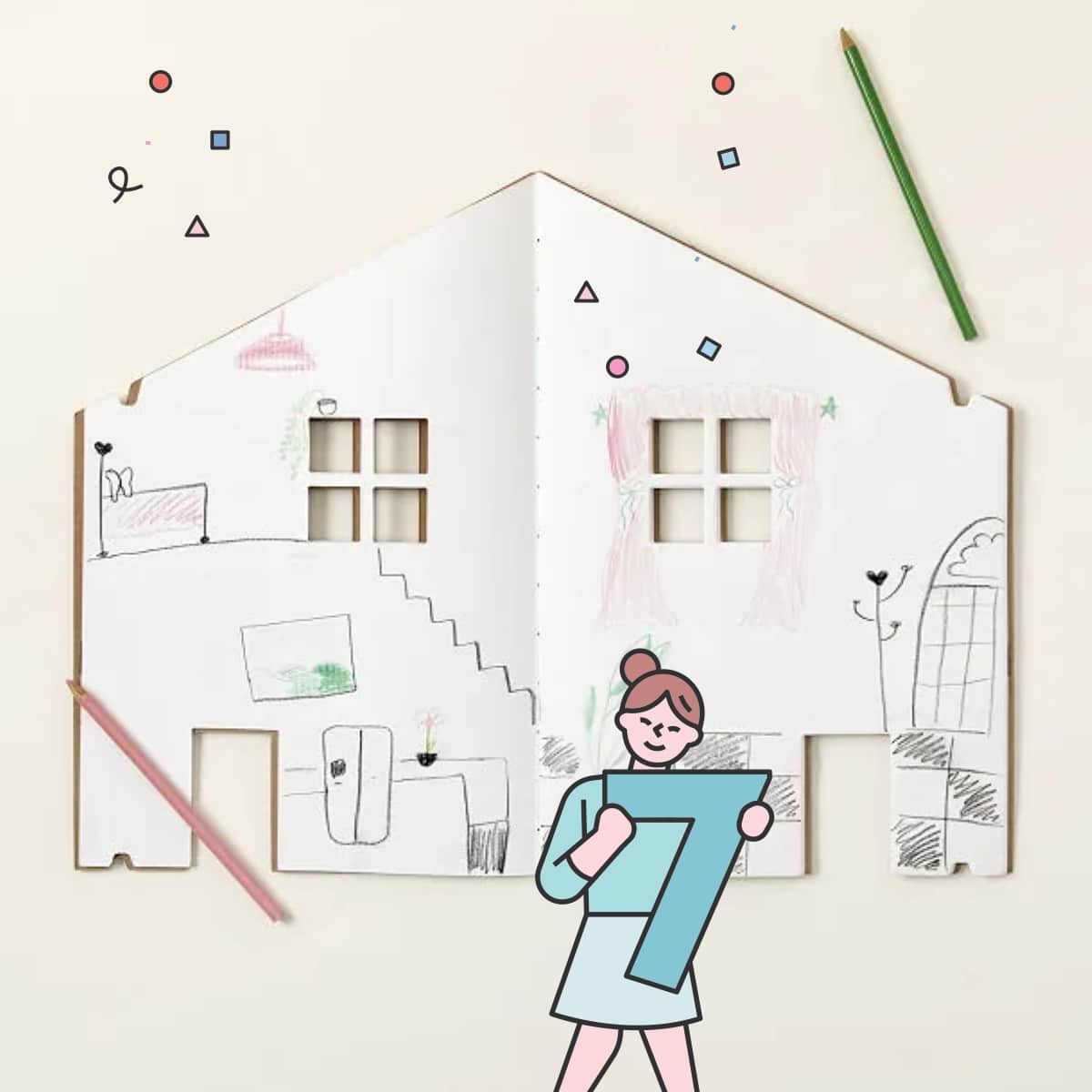 DIY Dollhouse Coloring Book – $19
Here's another version of a dollhouse we love! This might be the ultimate coloring book, perfect for those with lots of creativity and imagination. She'll create her own rooms on each spread of this unique dollhouse-shaped book.
---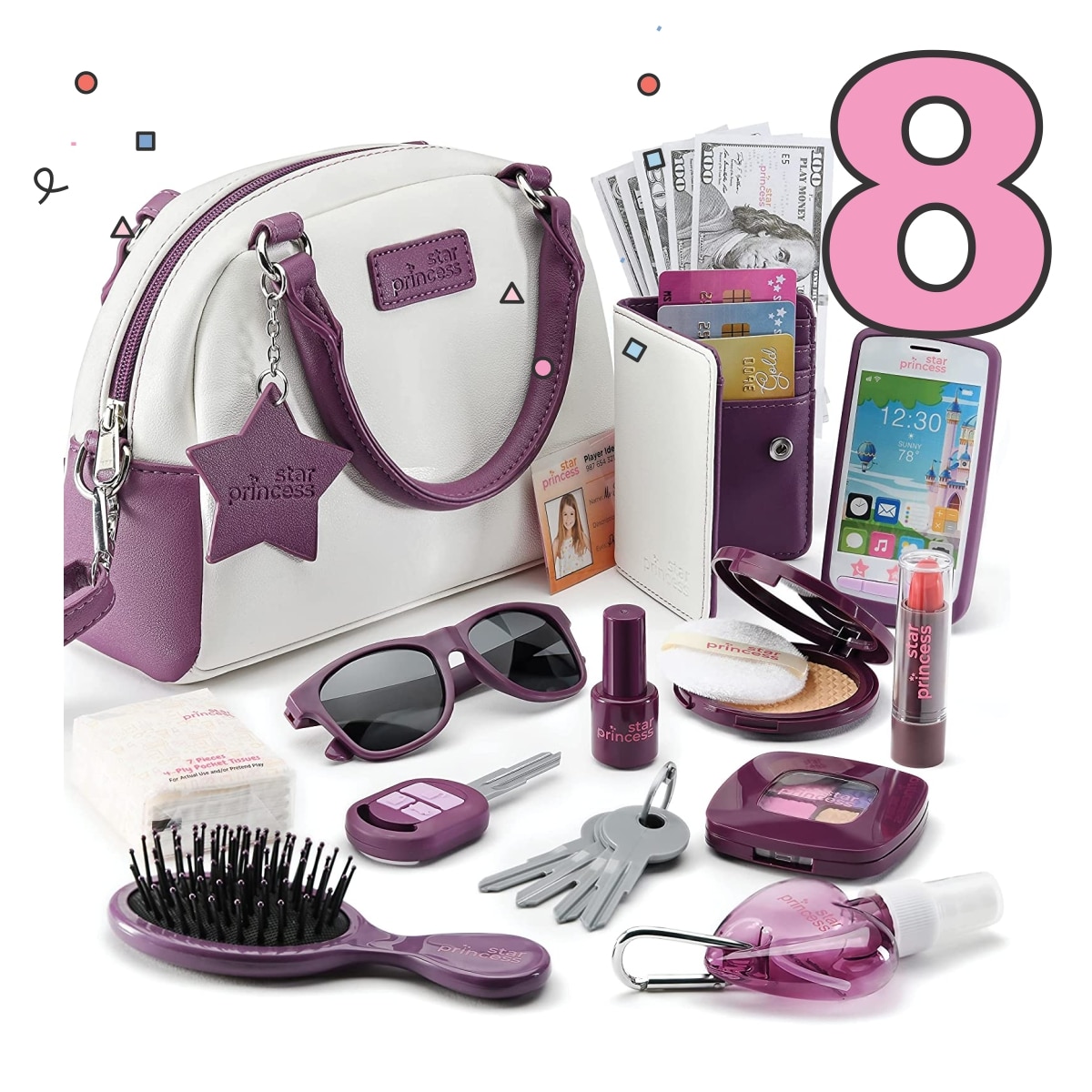 Little Girls Purse with Pretend Makeup – $35.
She'll feel just like a mini mommy with this purse, filled with lots of realistic details.
---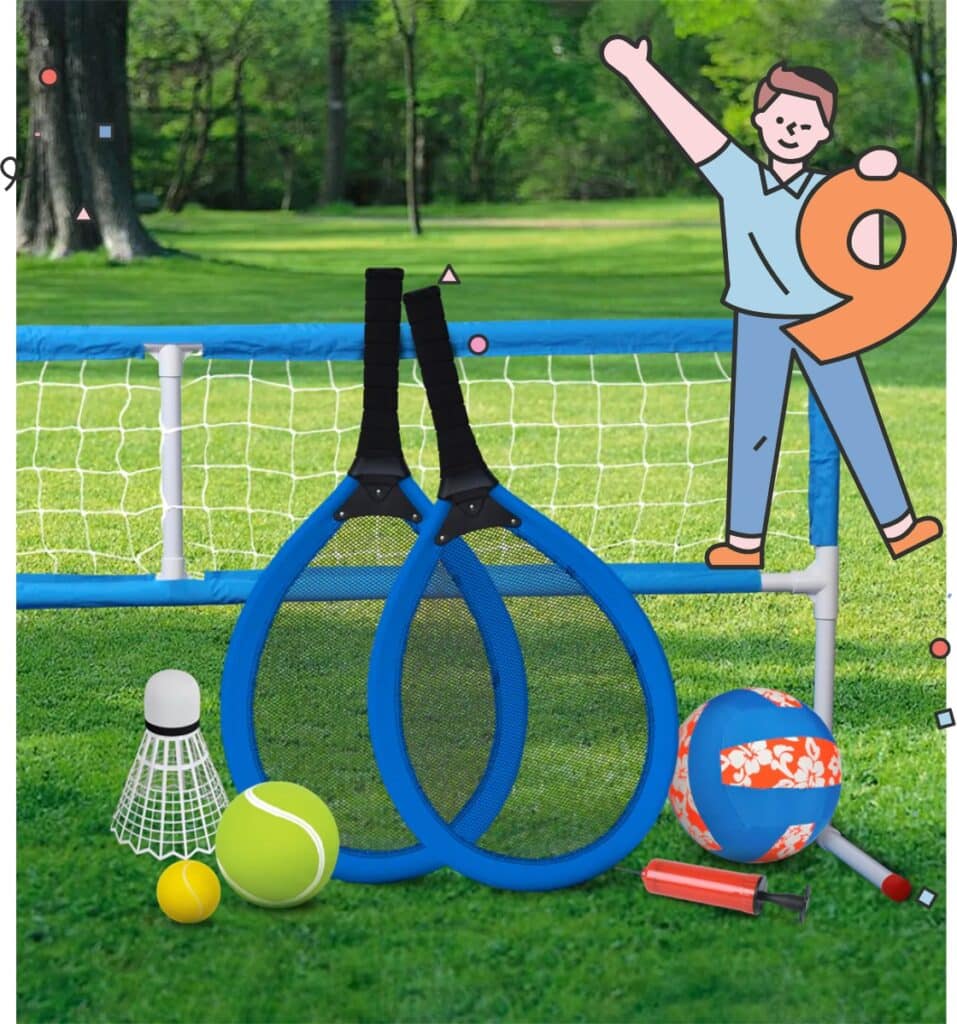 3-in-1 Tennis & Volleyball Set – $35
Now even the mini members of the family can have fun playing tennis and volleyball with this adorable (and indoor friendly) version. Endless playroom fun!
---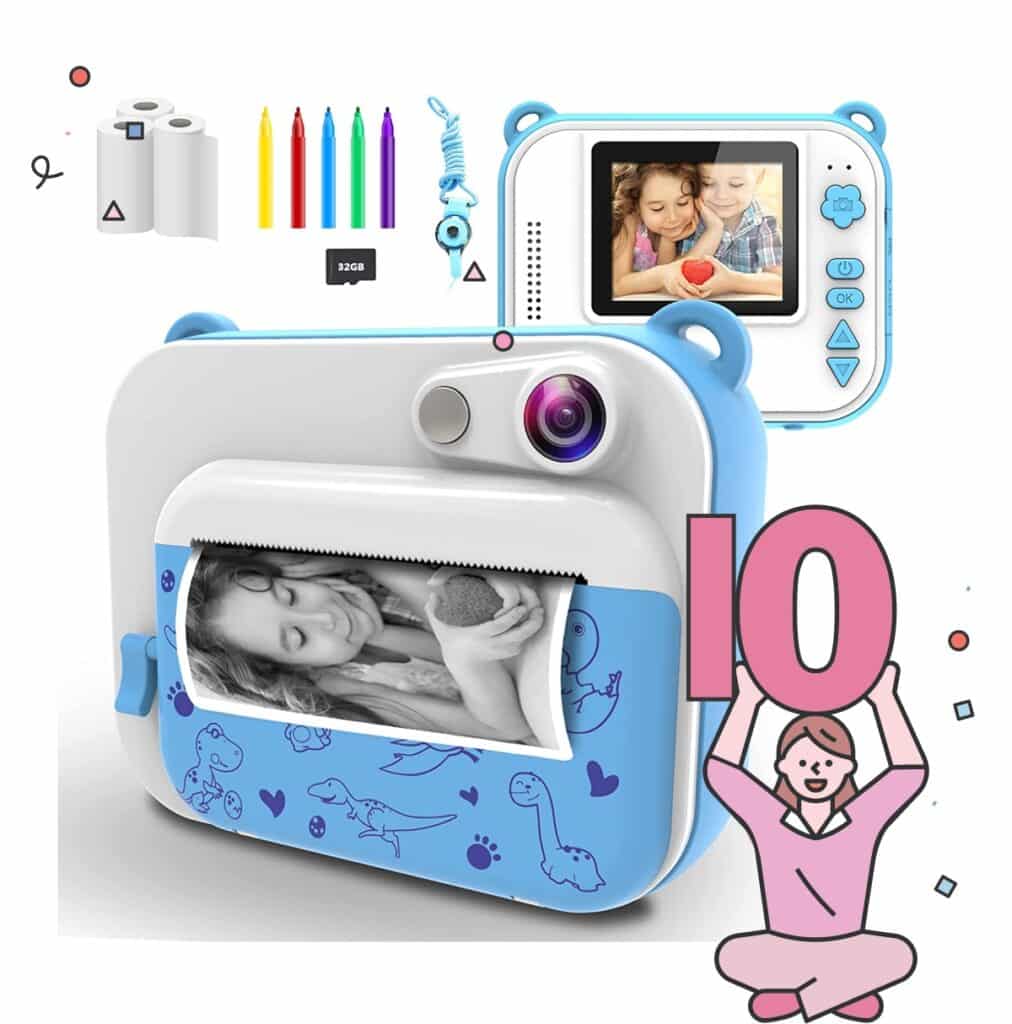 Printout Camera
$45. Their first digital camera. Printout cameras print black-and-white photos on a roll (no expensive fill), and your kids can color them in.
---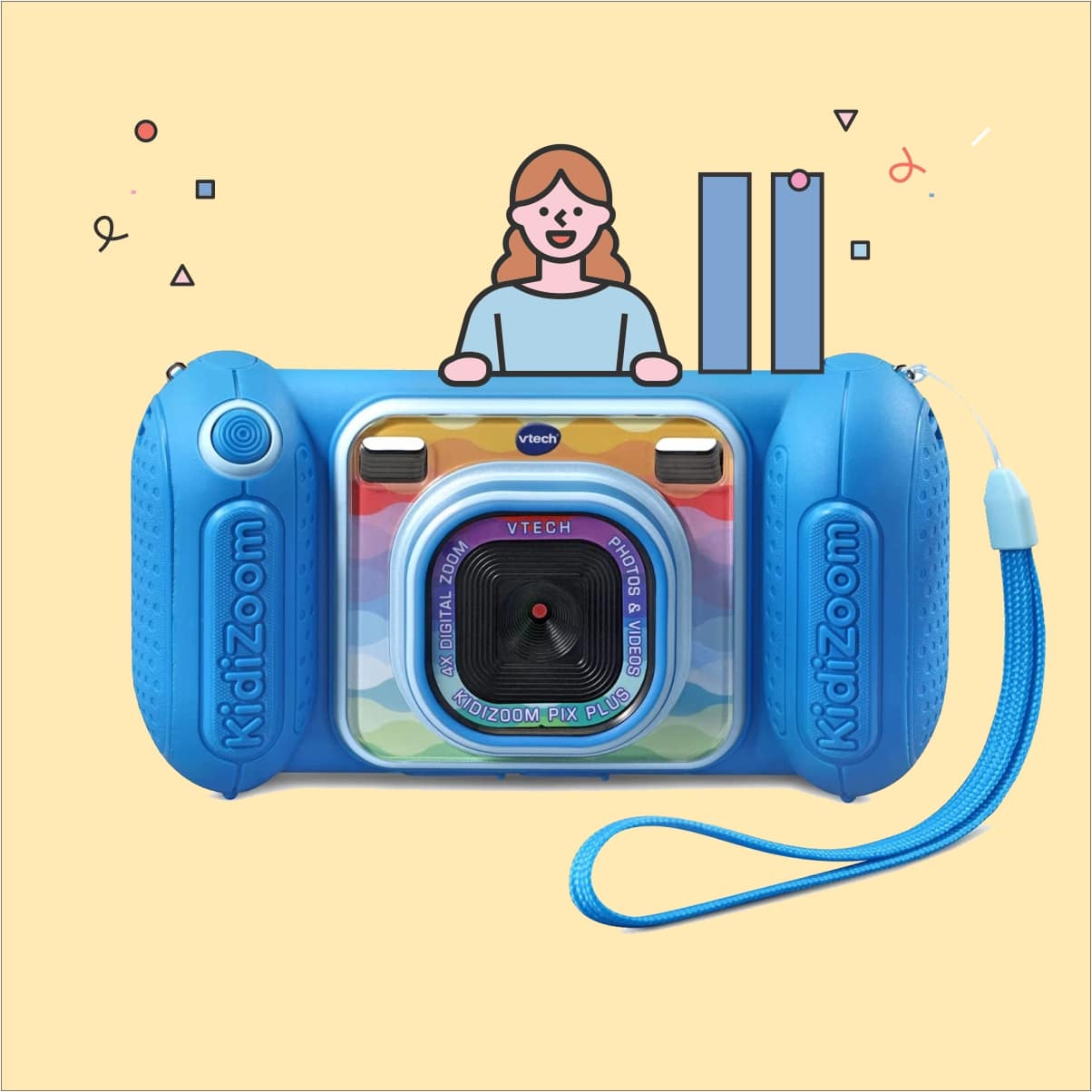 VTech Kidizoom
$26. Another long time popular "first camera."
---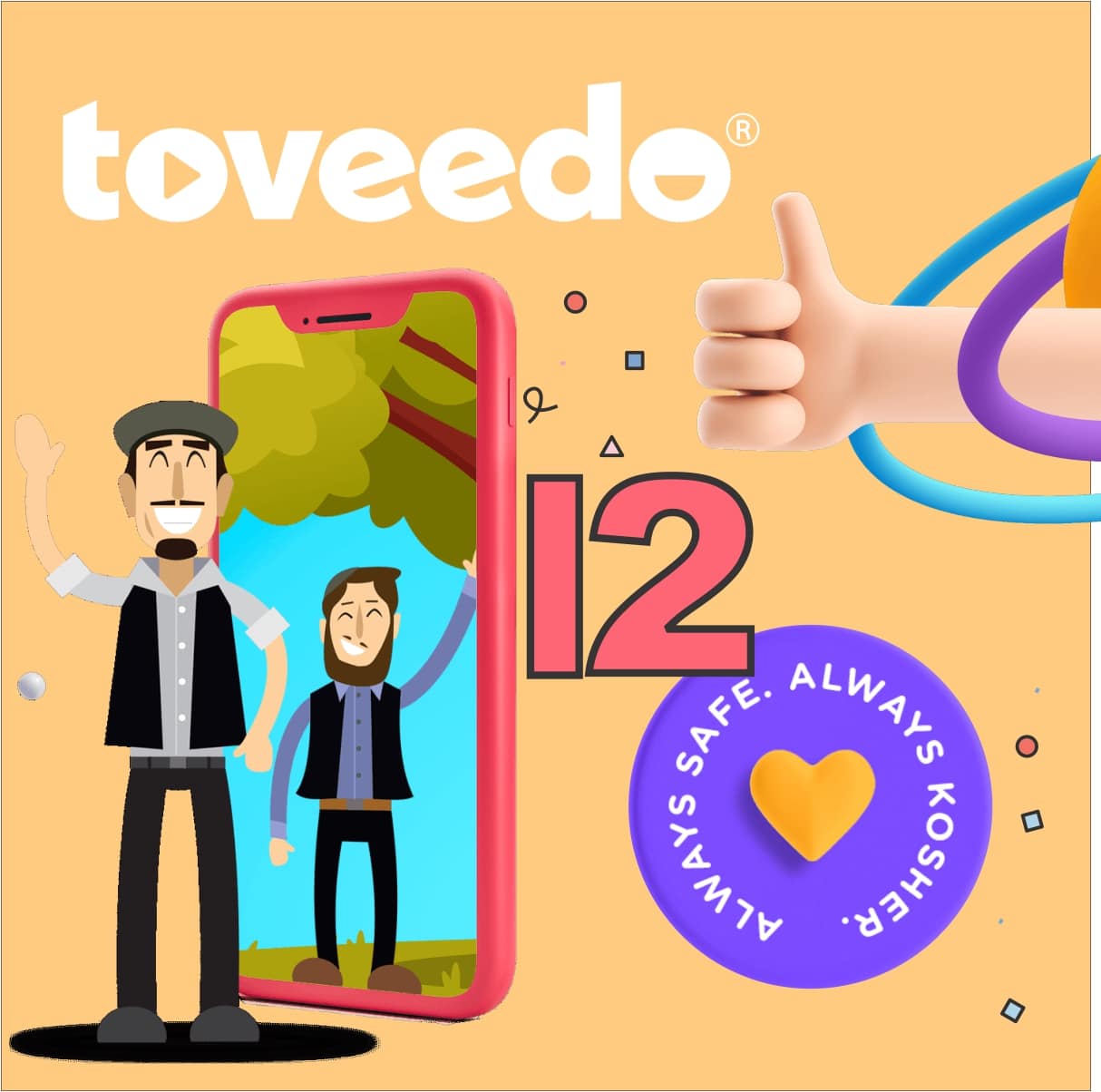 Toveedo
$99/year. The Jewish videos your kids love, all in one happy and safe place. No more scratched DVDs! There's new videos constantly being added to appeal to kids of all ages. Limited time offer: Use CODE BCP for 15% off.
---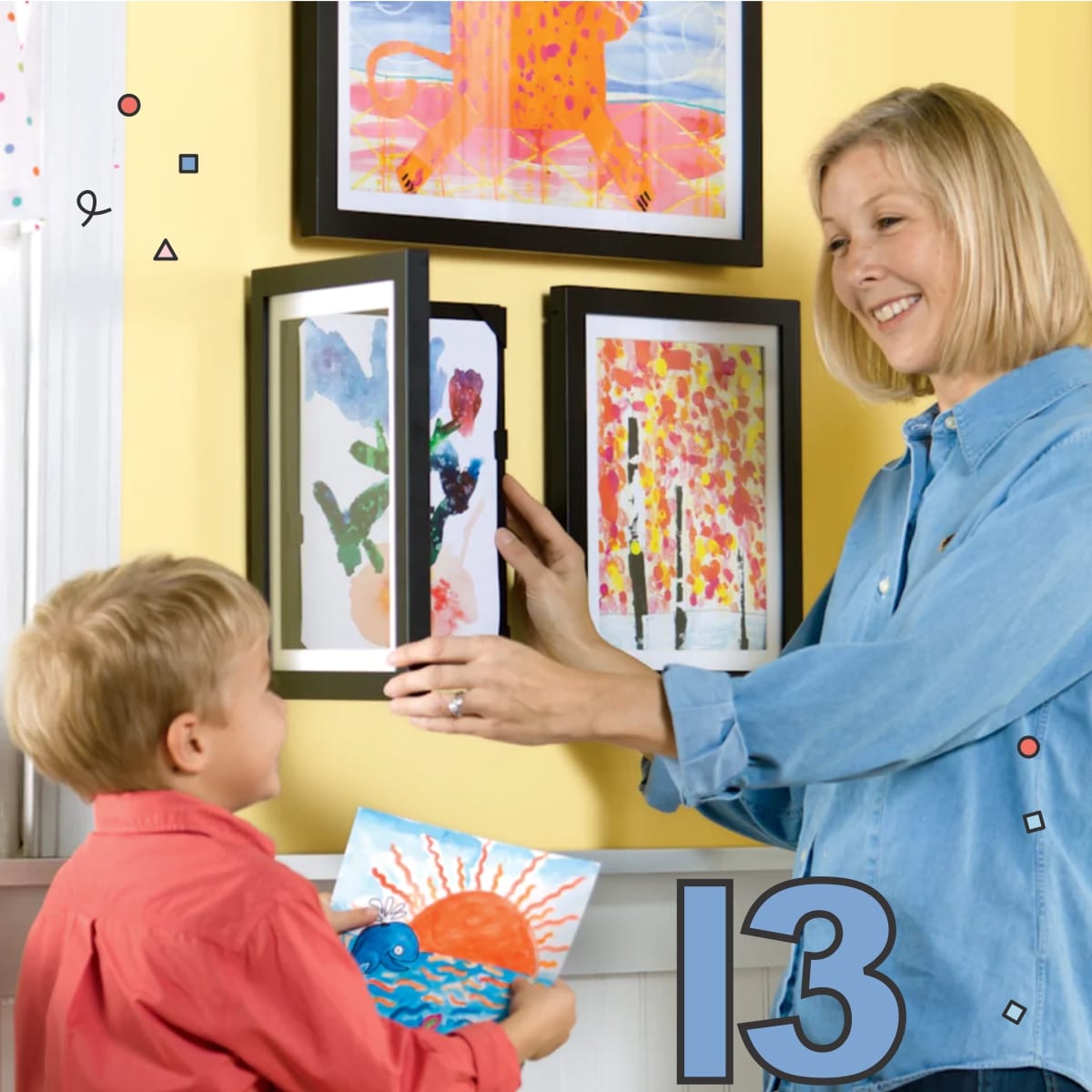 DaVinci Art Frame -$40
"Ma! No! Don't throw it out." This is brilliant. Now you can show your kids just how much you cherish your artwork without cluttering up the counter. Then add a new drawing on top the next time they bring one home! (Yes, you can empty it out and start fresh every so often.)
---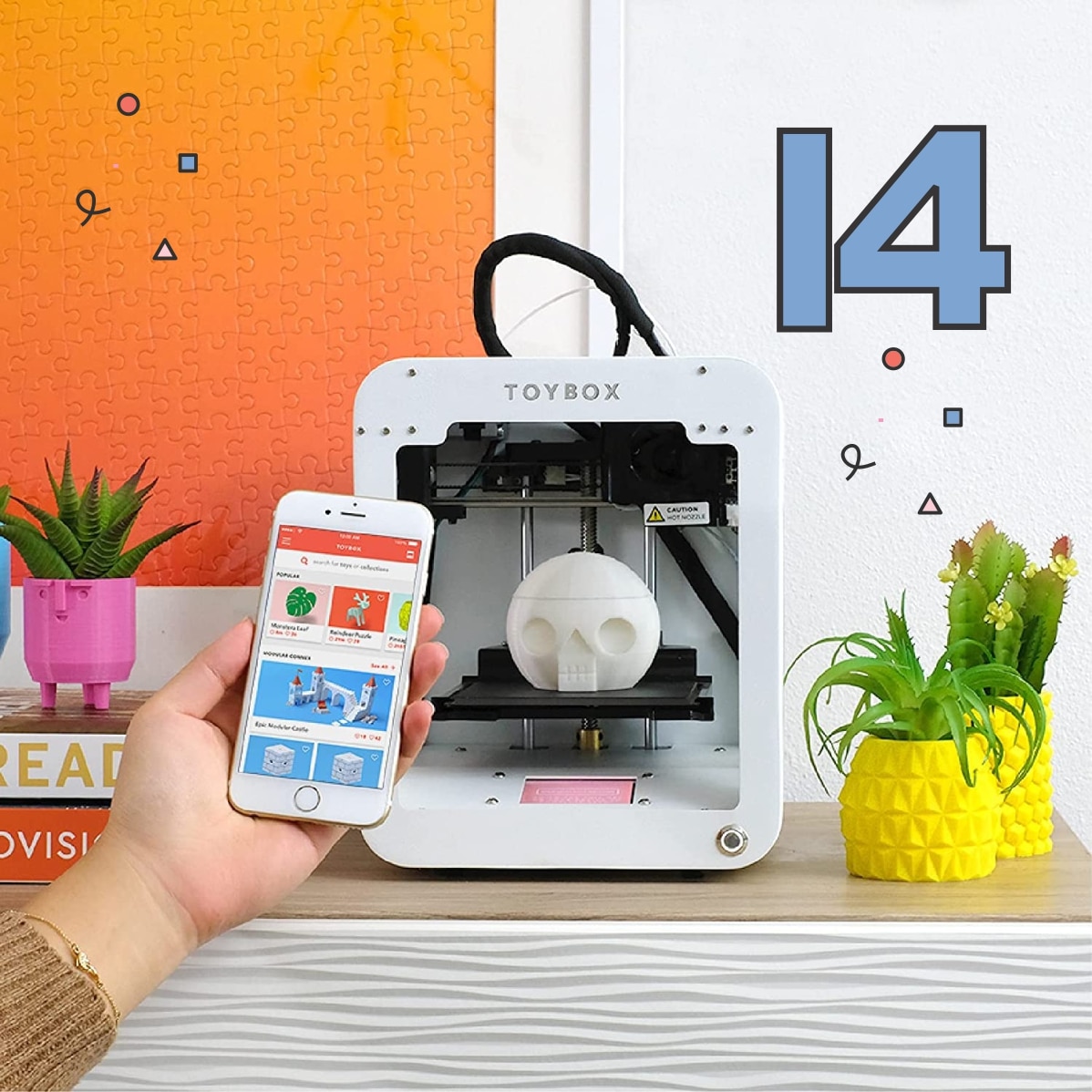 Toy Box 3D Printer for Kids -$299
Super cool. This easy 3D Printer designed to be used by kids. Kids can design and customize their own toys then watch as they are created!
---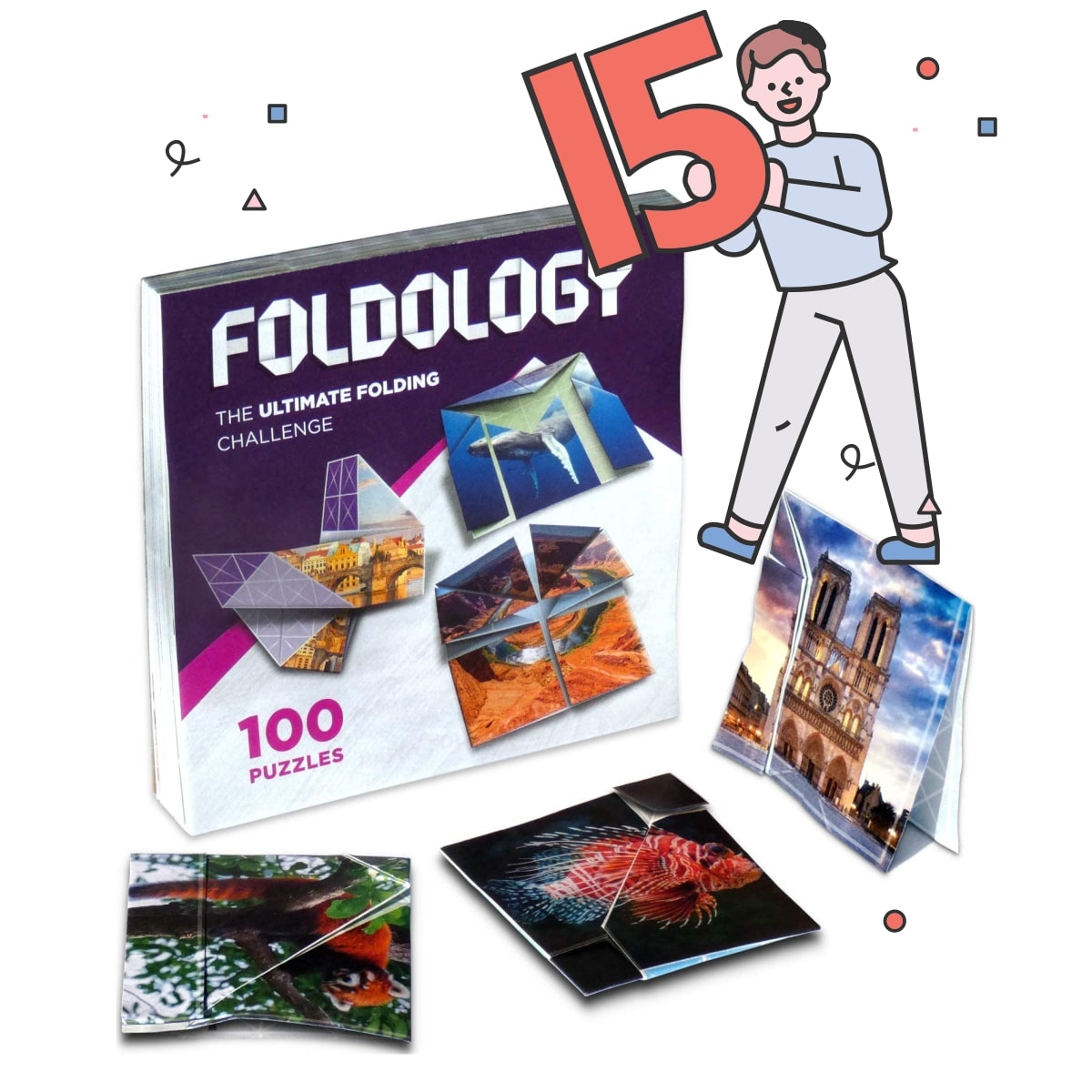 Foldology – $15
A great single player activity. Challenge yourself to complete these origami pictures.
---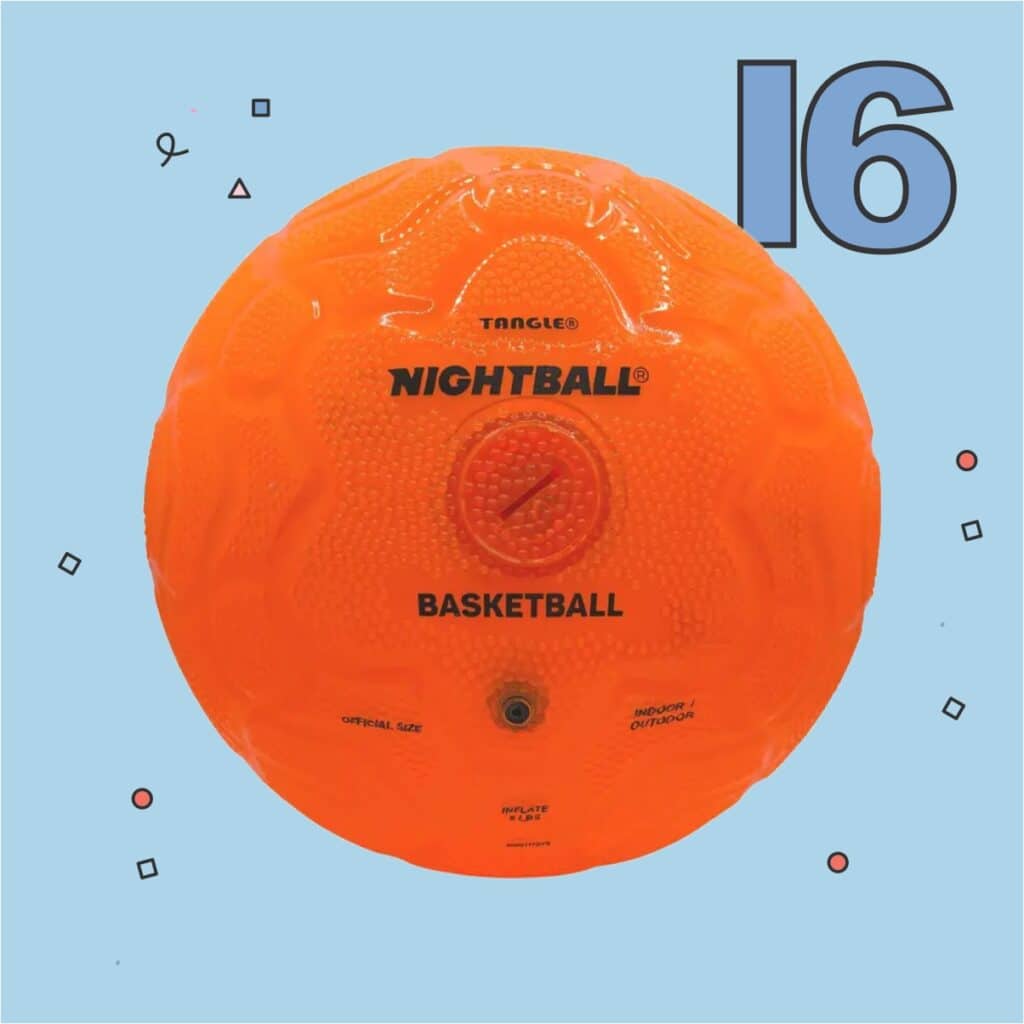 Nightball Basketball – $25
It might be dark by the time they come home from school, but it doesn't mean the boys can't still go out and play! (The Nightball is also available on Amazon for a higher price).
---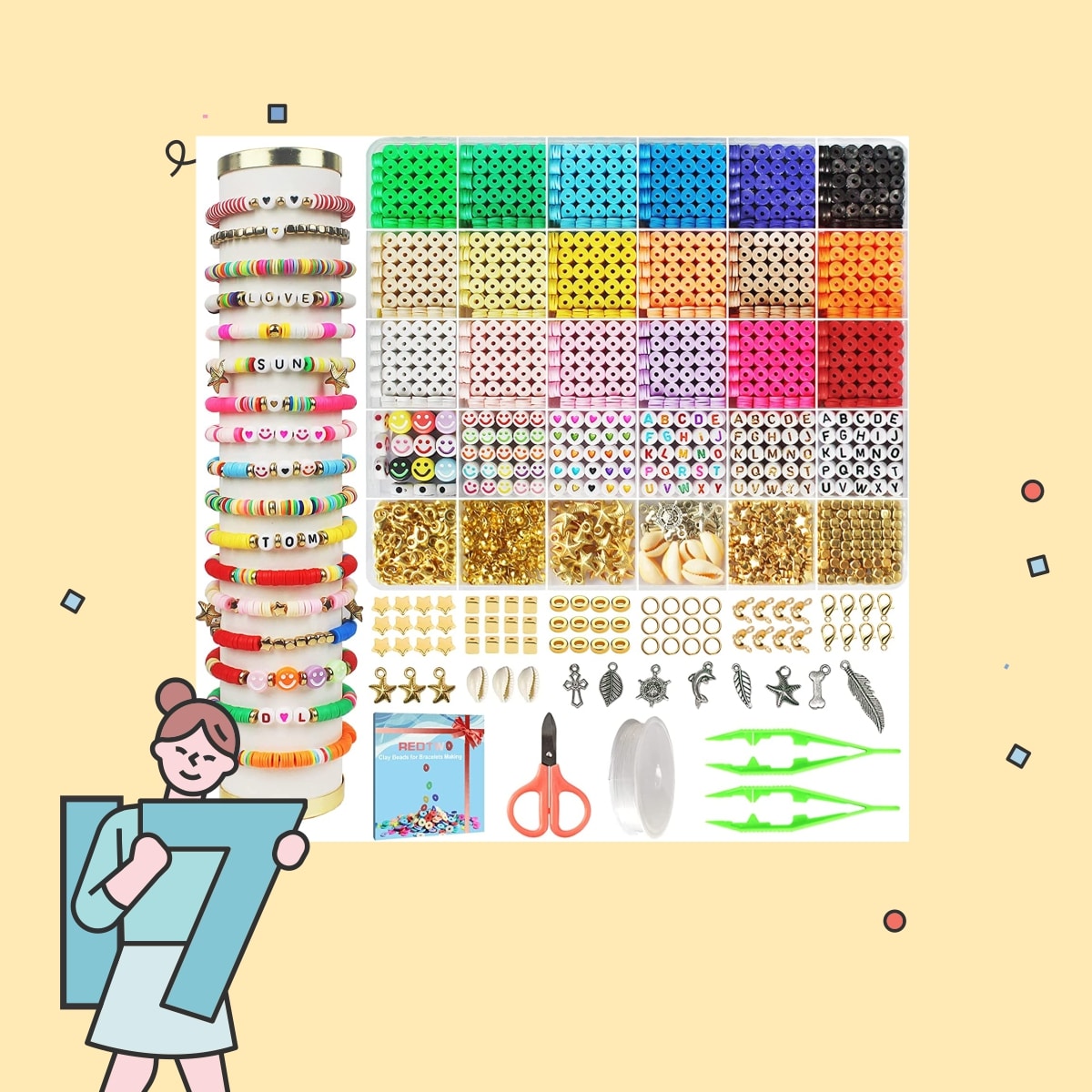 Bead Set
$15. For endless creations. It contains everything they need to be busy for hours and hours.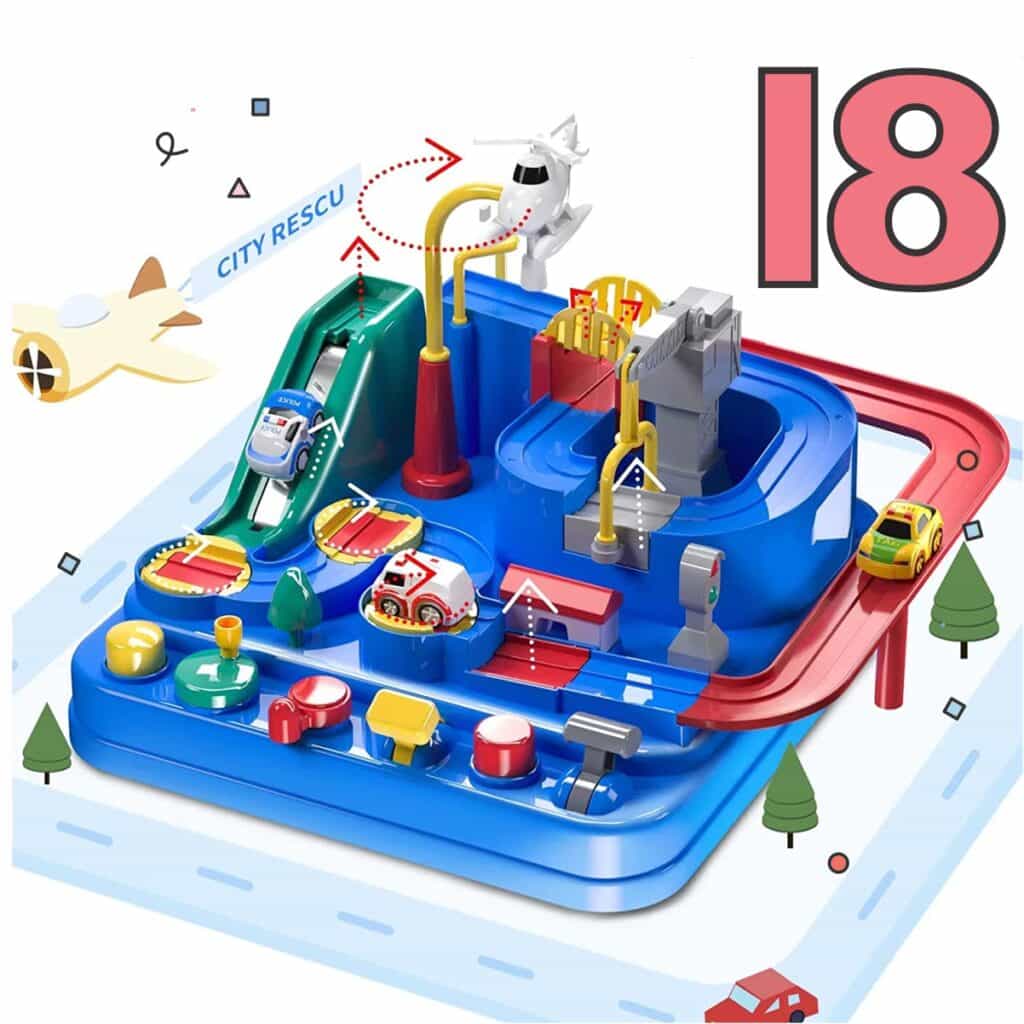 TEMI Kids Race Track
Even the big kids will want a turn. Press different buttons to let the cars go and move around the race track. It's tried-and-true, and adorable and fun!
---

---
TEENS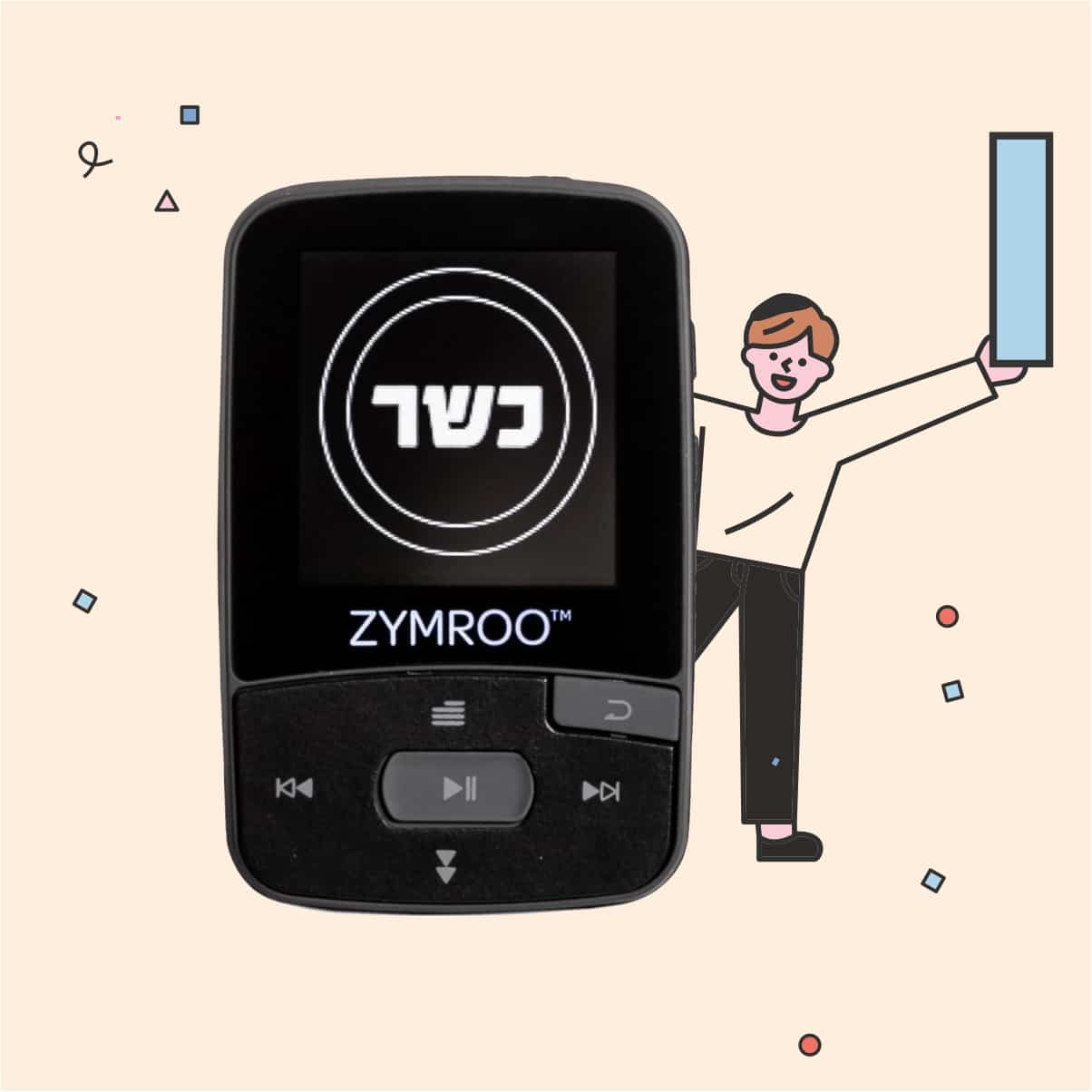 Zymroo 16GB MP3 Player – $60
The Zymroo is an MP3 Player that comes already kosher (no radio, no WiFi) and ready to use! The Bluetooth player has an 18 hour battery life, clock, pedometer, and voice recorder.
---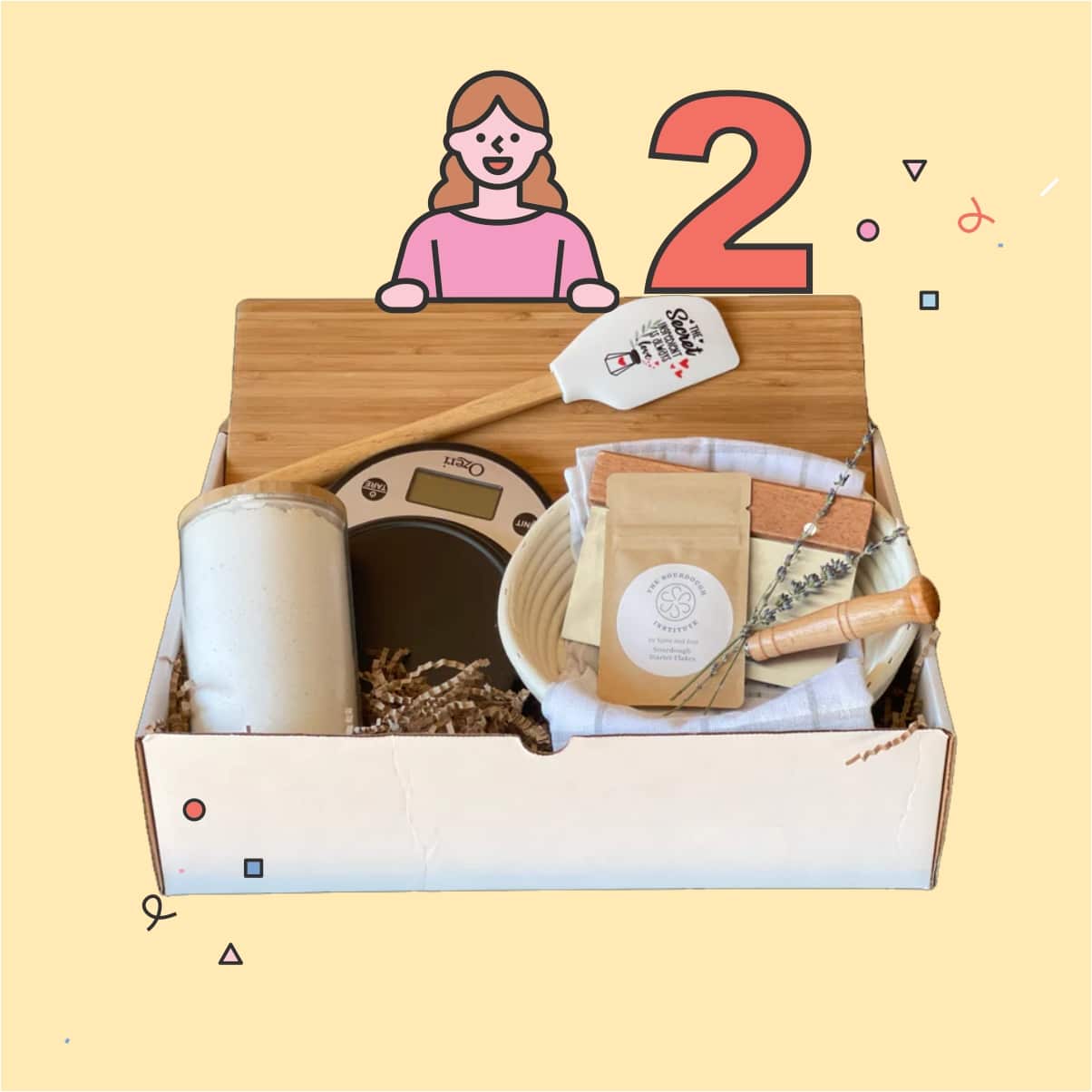 The Bread Basket by Spice & Zest – $199
Your teen will love getting started learning how to make sourdough! The Bread Basket by Spice & Zest includes every last thing you need to bake your very first—or very best—sourdough loaf. Cut through the fear and doubt with the clearest instruction, the smartest time-saving tips, the simplest format, and all the key gear you need. When you sign up / purchase by Dec 18, add code bcpteen to notes upon checkout to gain access to exclusive text message support for up to 30 days. You'll also have access to the support of Spice & Zests sourdough community. For more details on what's included in your basket (everything!) and the online sourdough course, click here.
---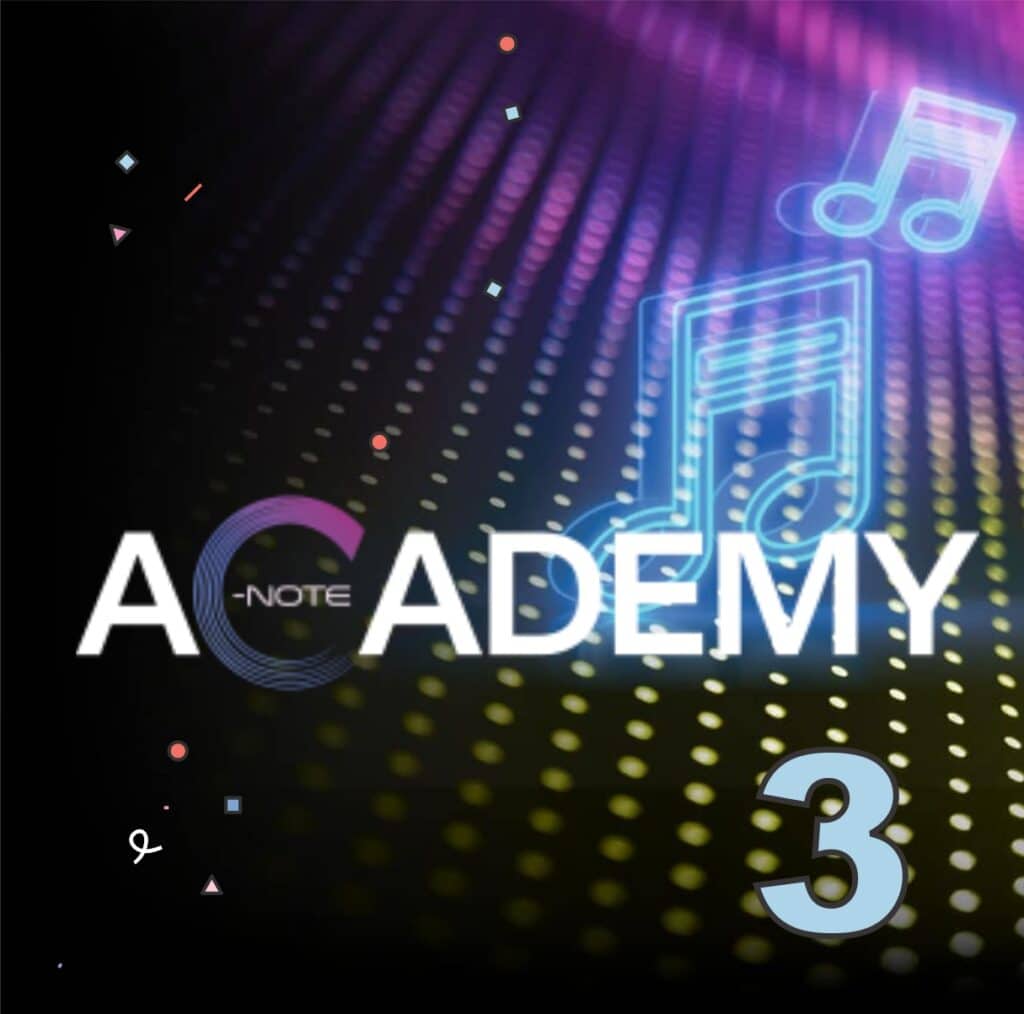 CNote Academy, created by accomplished songwriter and composer Chayala Neuhaus, was created to help the next generation of passionate frum women and girls with musical talent and drive take their talent to the next level. Chayala's courses (available online or over USB) teaches recording and engineering…to writing, composing, and songwriting. Whether you want to be an engineer or a songwriter, you'll learn skills to begin your own music business!
---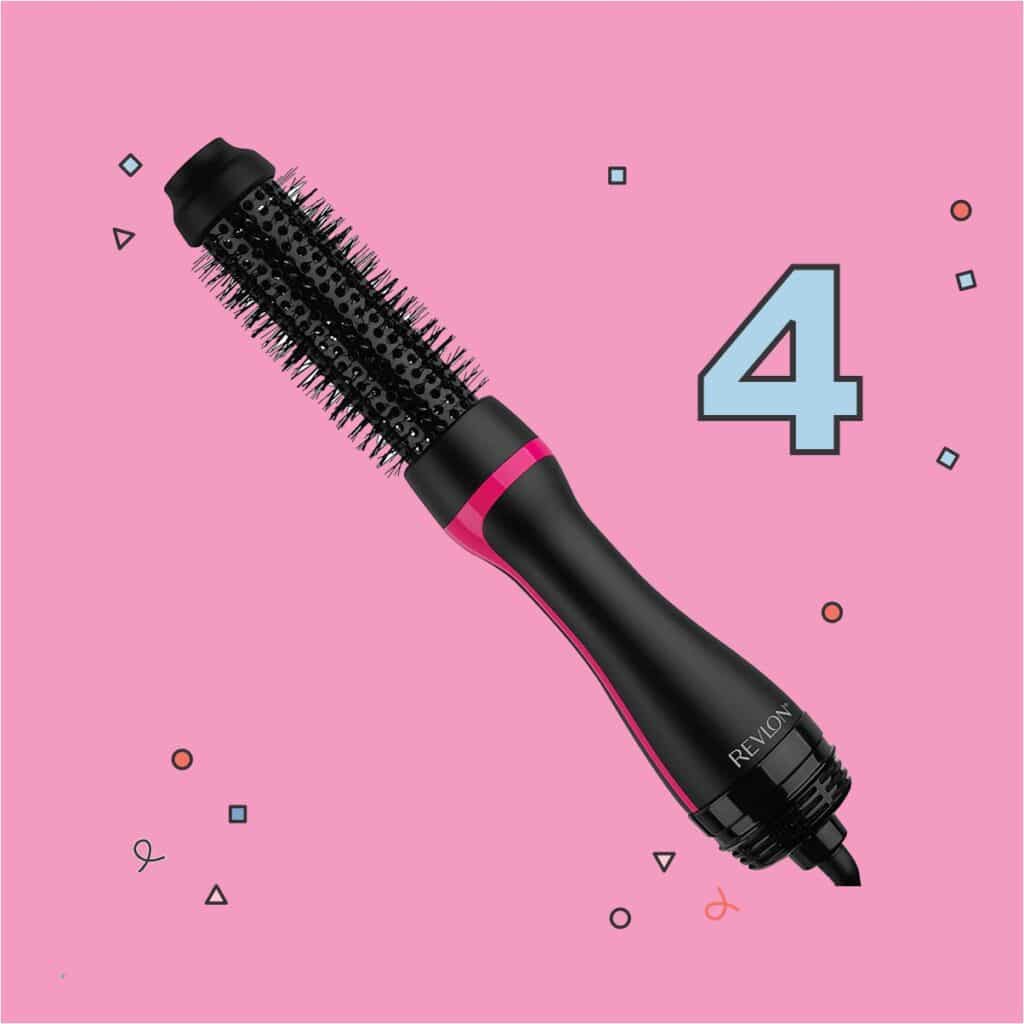 Revlon Hair Dryer Brush -$50.
"This is the best gift in the whole gift guide. It's the most useful thing in the world," one of our daughters commented. We first told you about this brilliant dryer brush in this post. The new version is thinner and lighter for easier use. The flat version is another great option.
---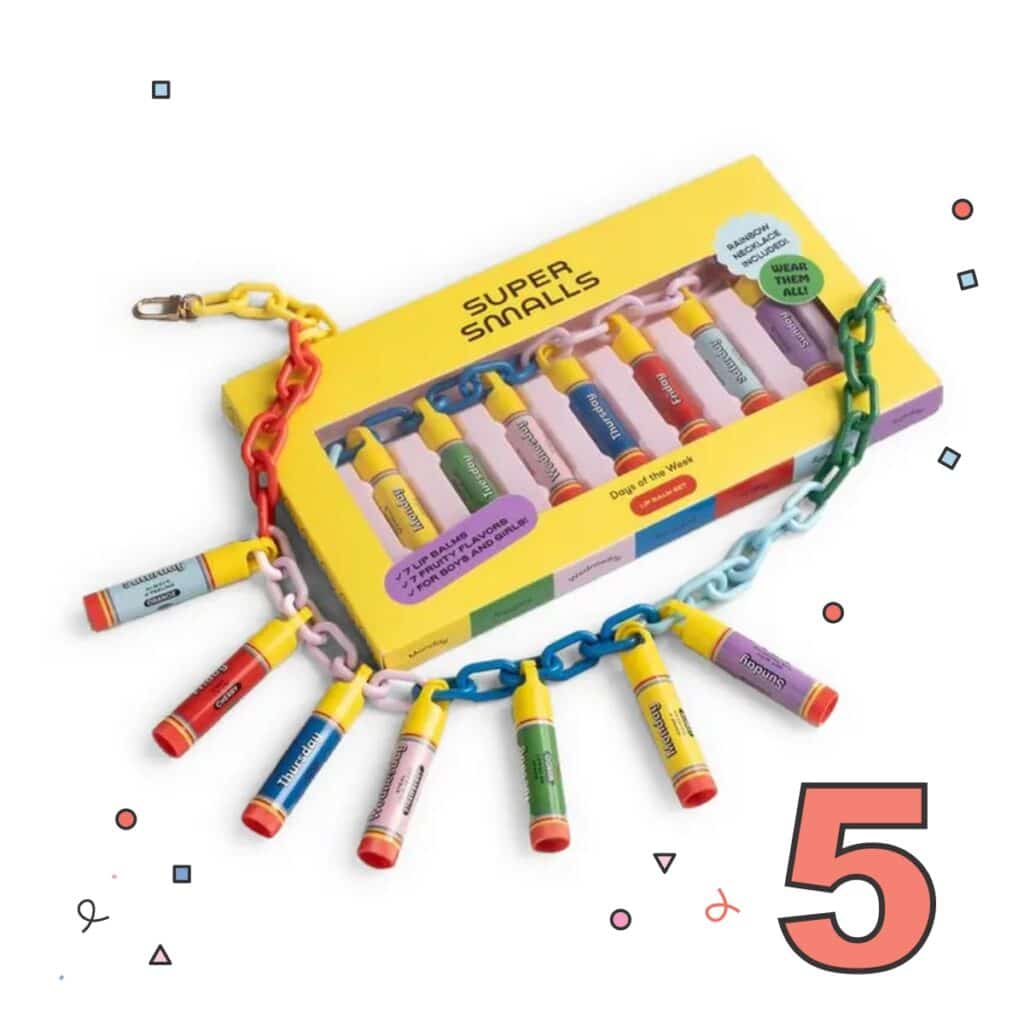 Days of the Week Lip Balm Set – $33
Cute & fun with a new scent for every day of the week.
---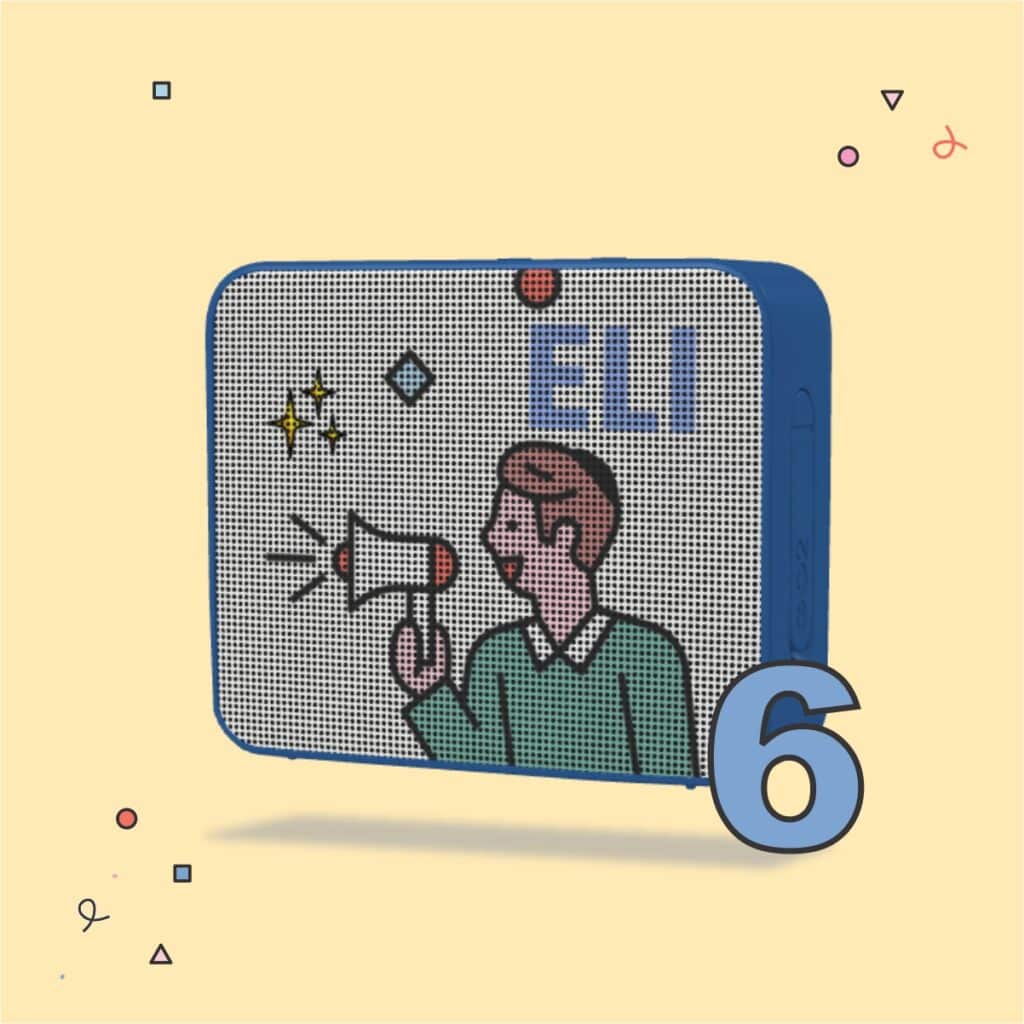 JBL Customized Speaker – $34
We included this in our Personalized Gifts post but it's too cool to leave out over here!
---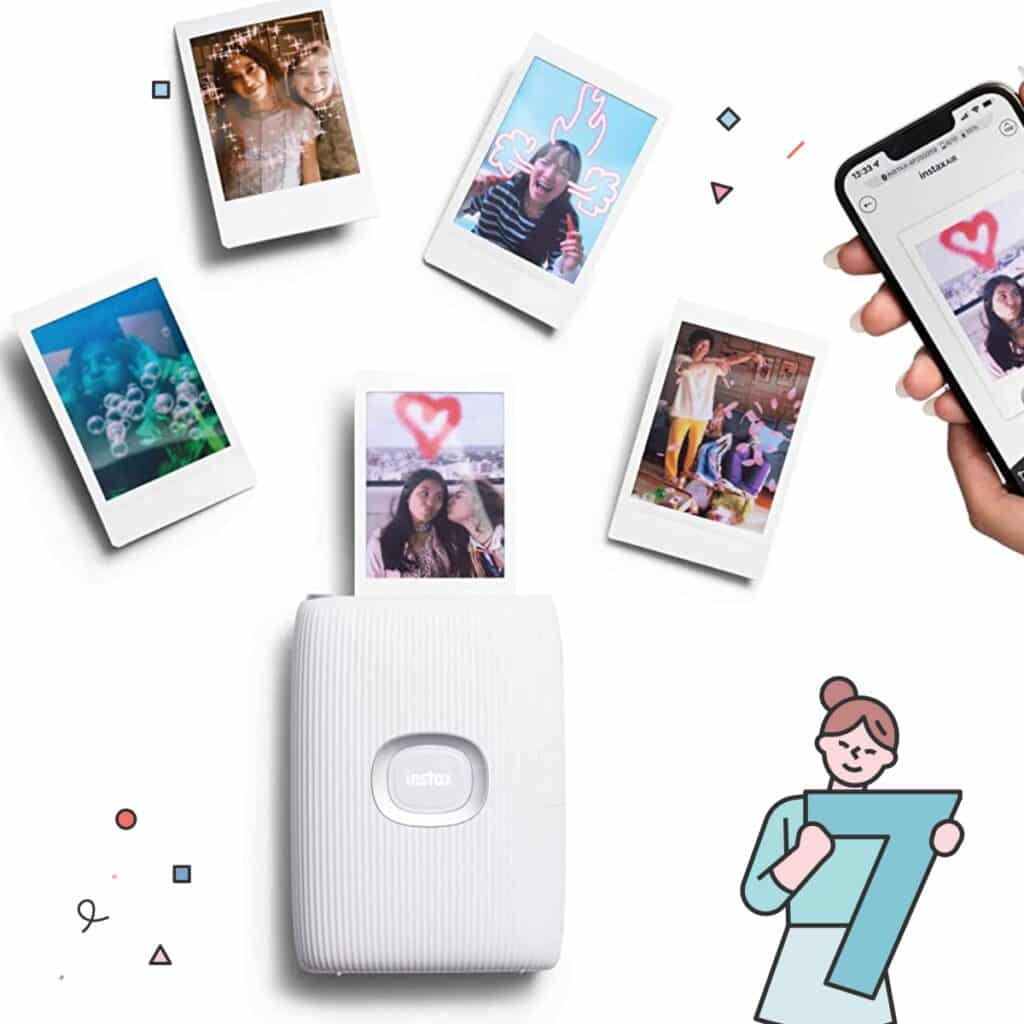 Instax Printer – $89
Customize photos and print quickly and effortlessly with this adorable mini photo printer.
---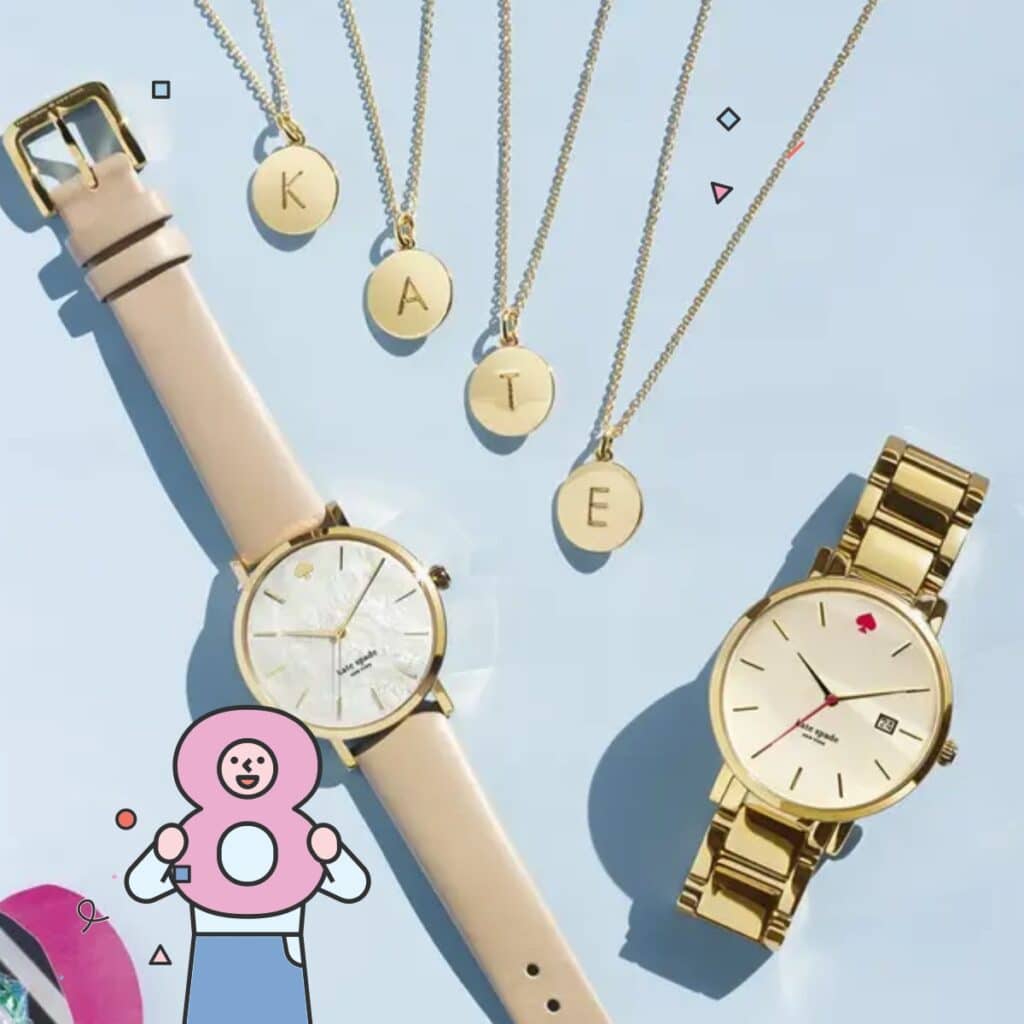 Kate Spade Initial Necklace – $34
The dainty initial necklace from Kate Spade is always in style and always a fav (the watches in the collection are also sweet!).
---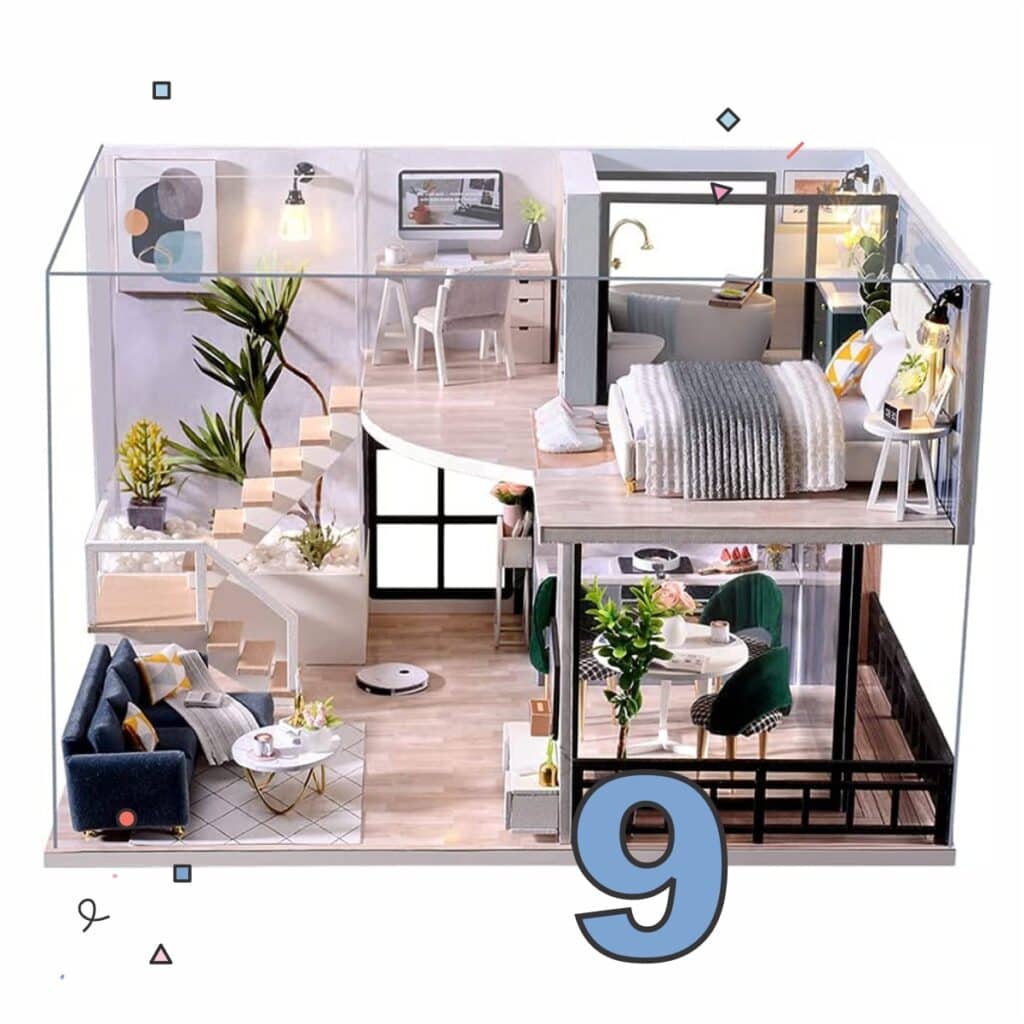 This is the ultimate craft. Girls don't have to outgrow dollhouses, they just need dollhouses to grow up with them! This one takes time to assemble, but includes all the pieces you see here! See more DIY Dollhouse kits here.
---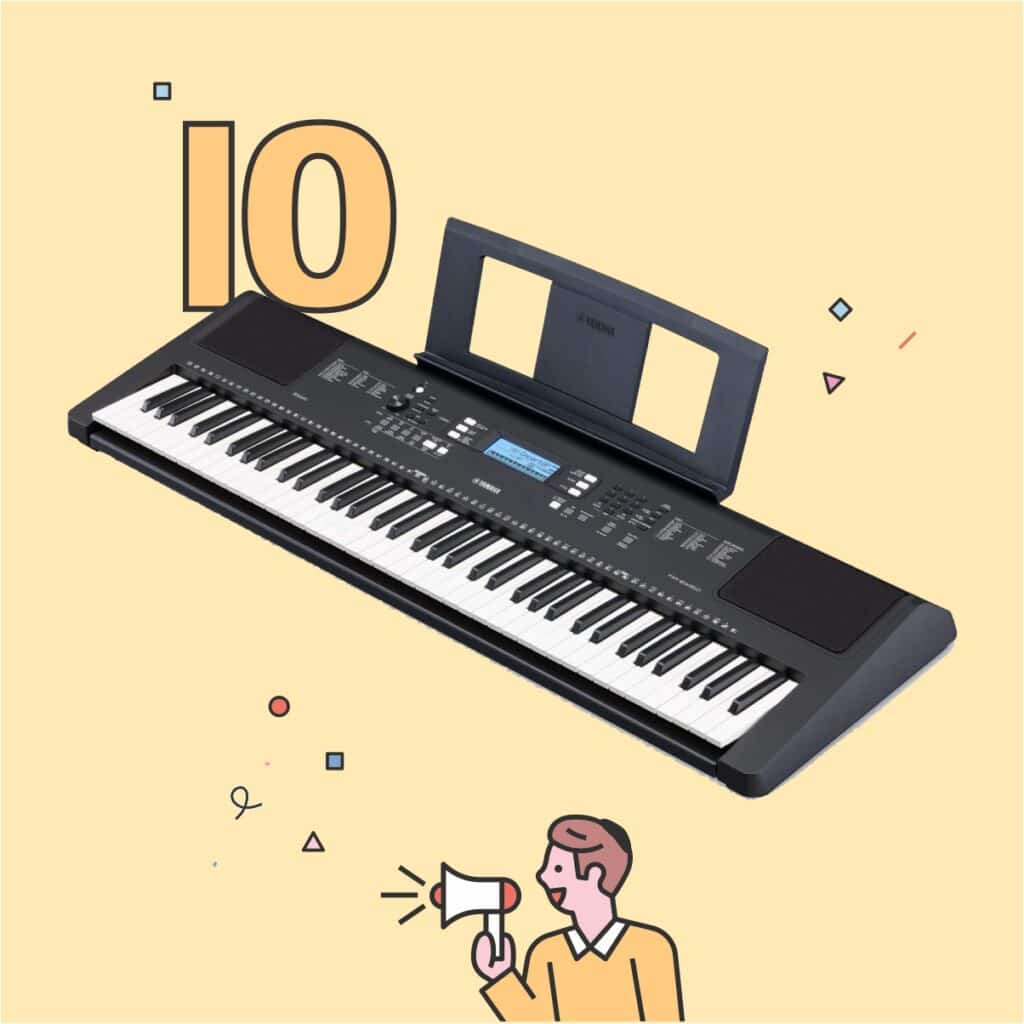 ---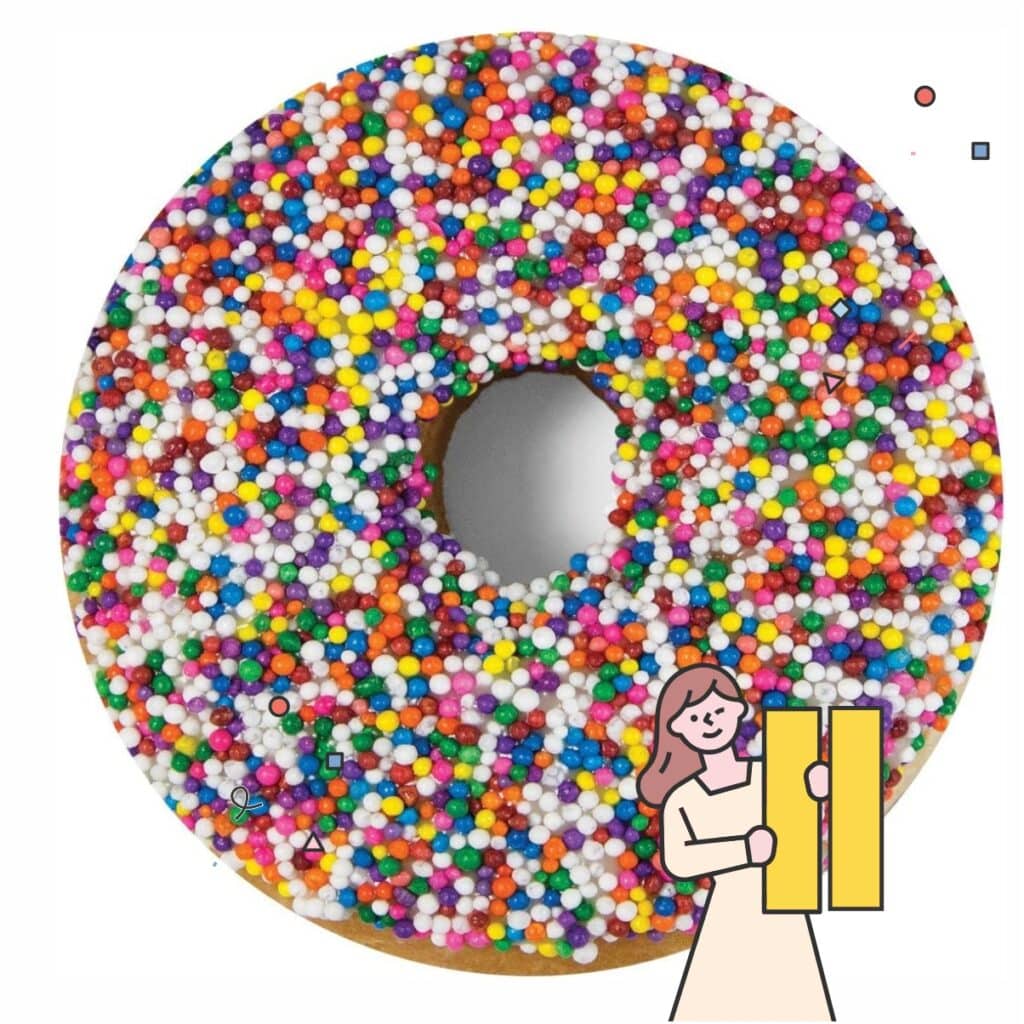 Yes, it's a blanket! (We know you need to look closely!)
---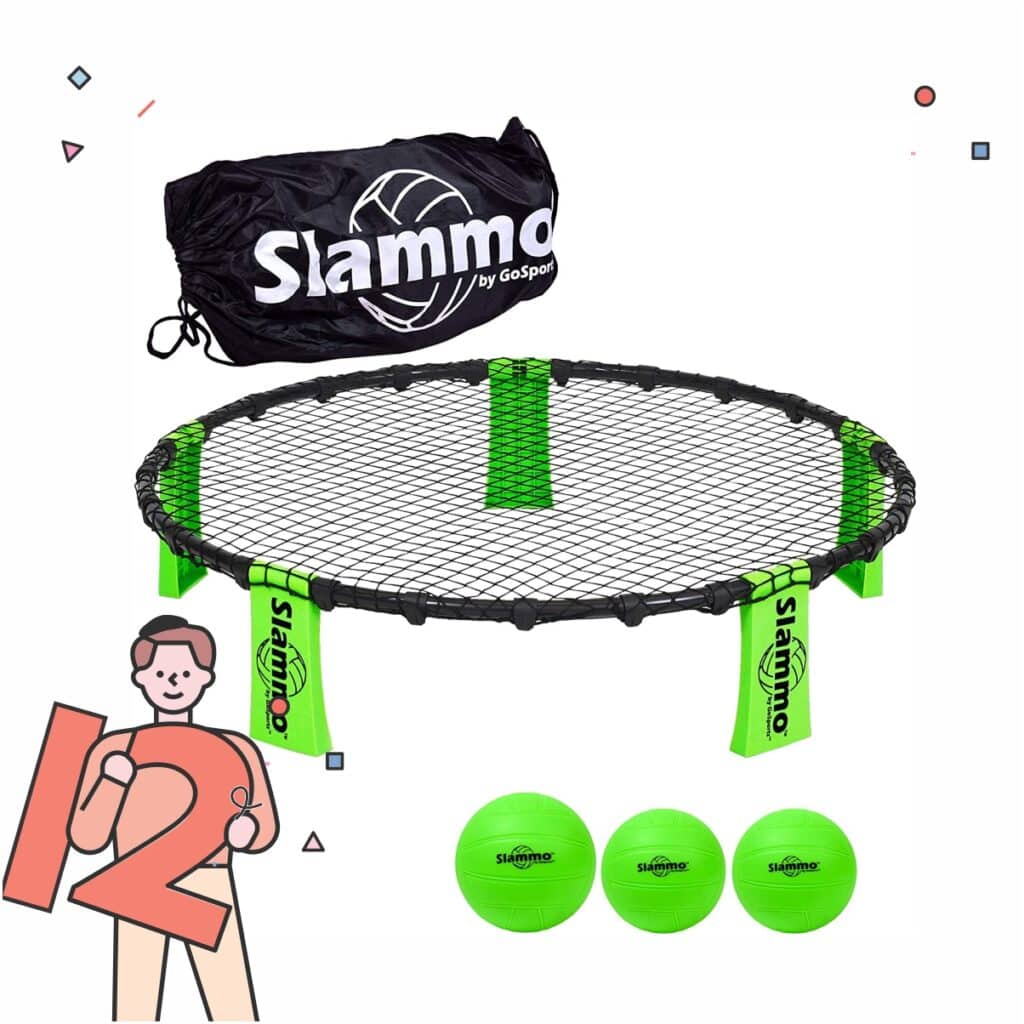 ---
You can also find more ideas on our past gift guides:
20 Personalized Gifts to Order Now (Lots of amazing ideas here!)
Click here for 2021's Kids & Teens Gift Guide
Click here for our Graduation Gift Guide
Click here for 2020's Kids, Teens, and Tweens Gift Guide