This dessert is so easy to prepare, yet it's always exciting to enjoy!
You can count on this dessert, a people pleaser for young and old. Just make sure you have all the ingredients on hand and you're halfway there. The hardest part is waiting for the ice cream to soften enough.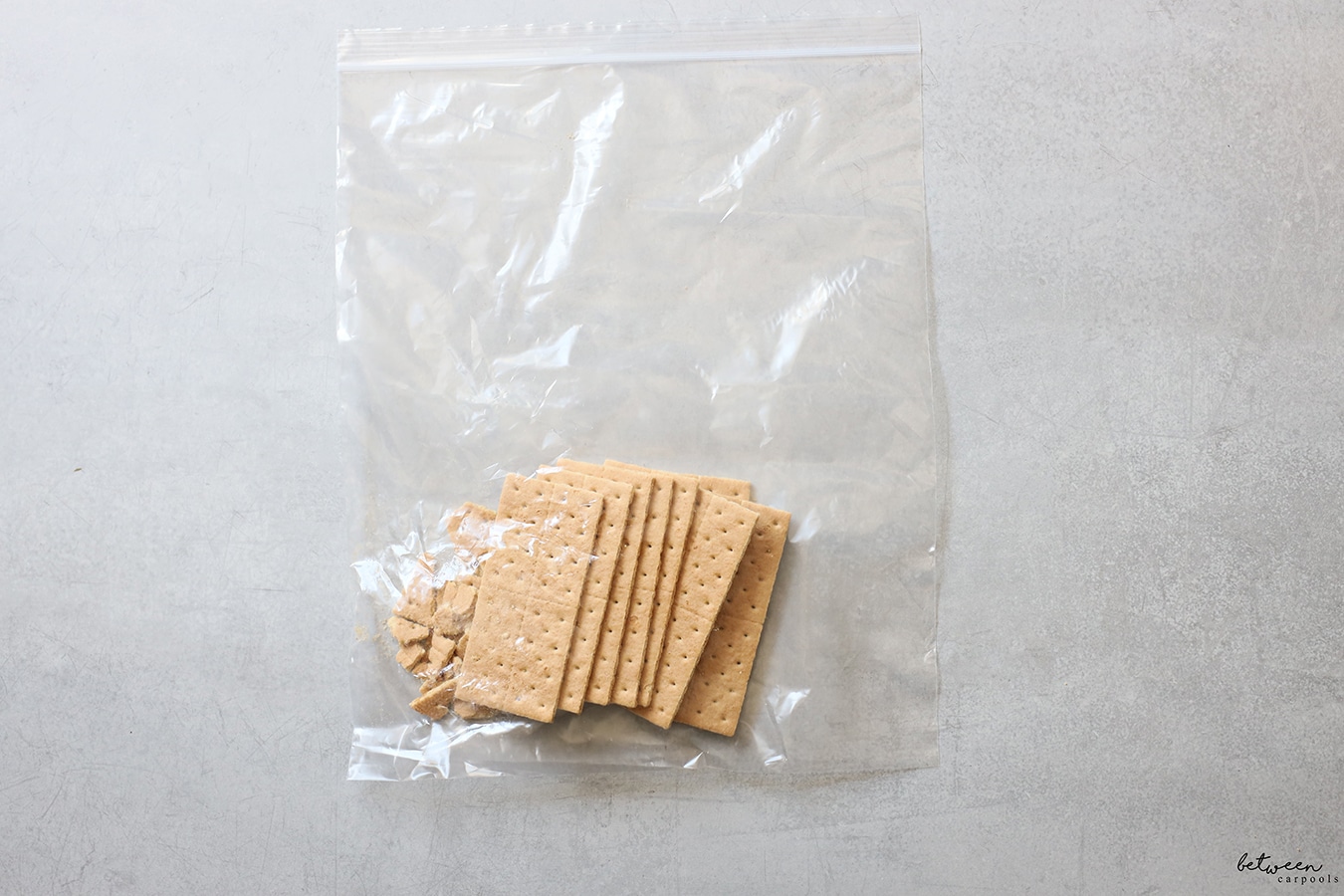 Start by crushing those graham crackers. You can do this in the sleeve they come in or in a Ziploc bag (there's no need to pull out the food processor).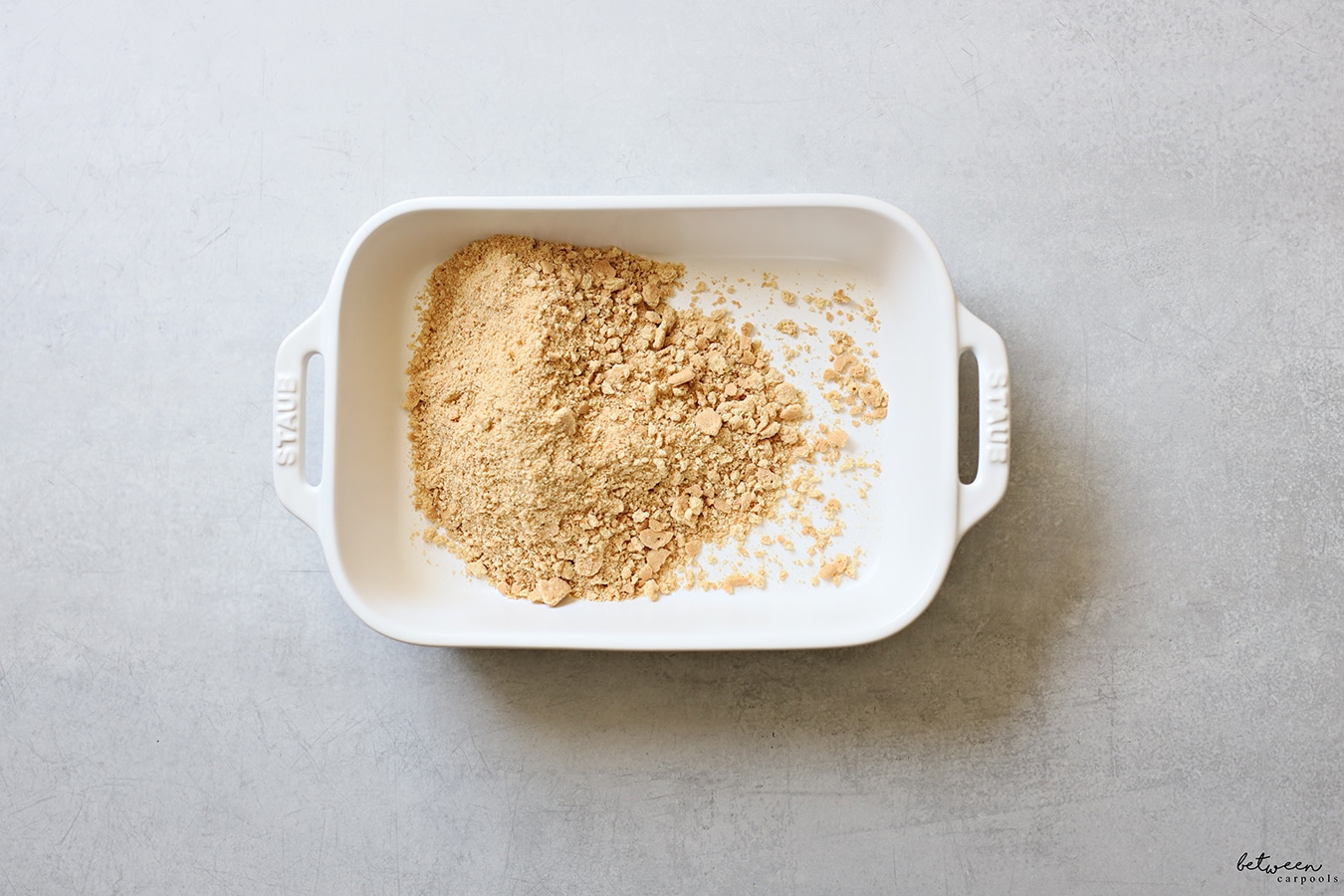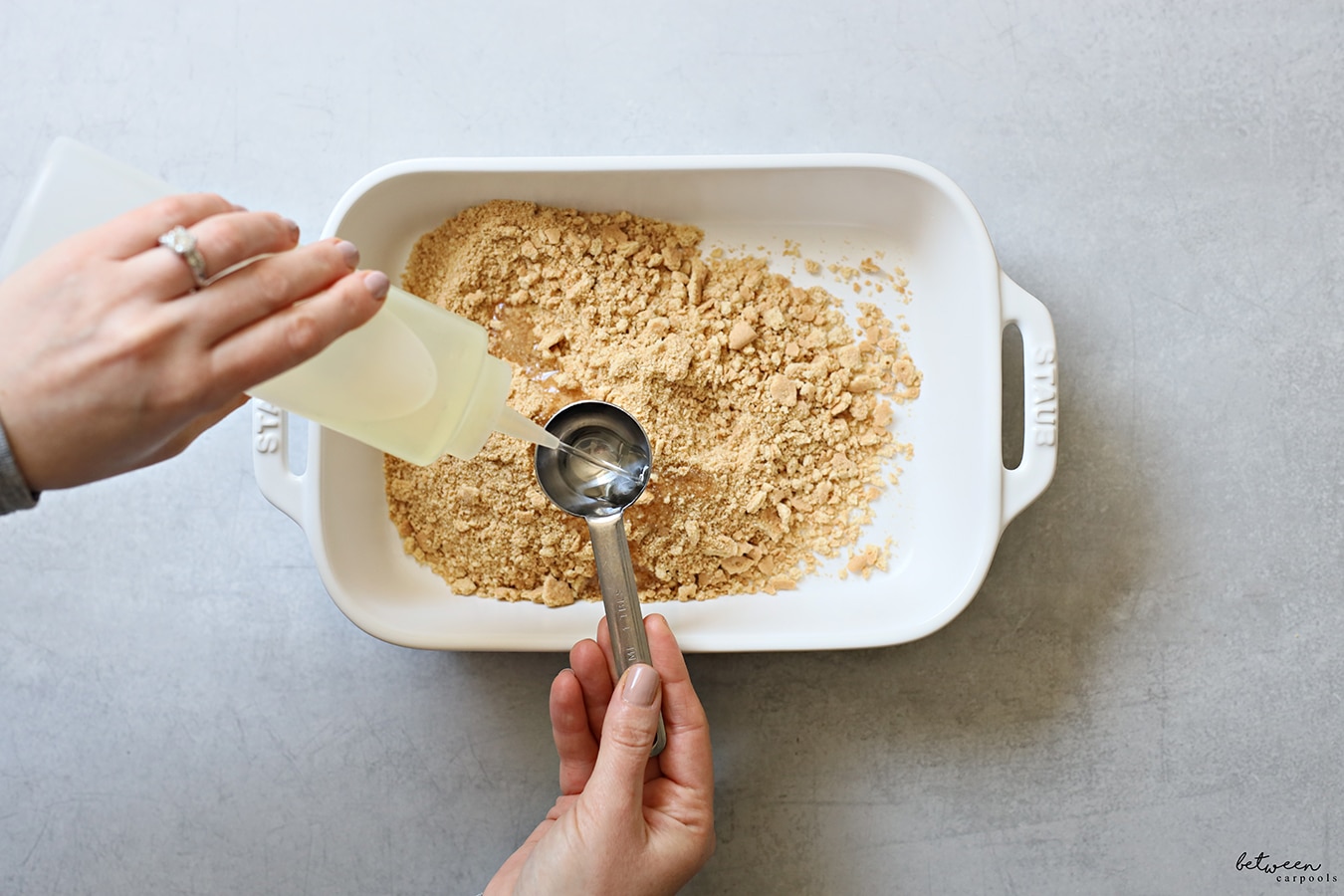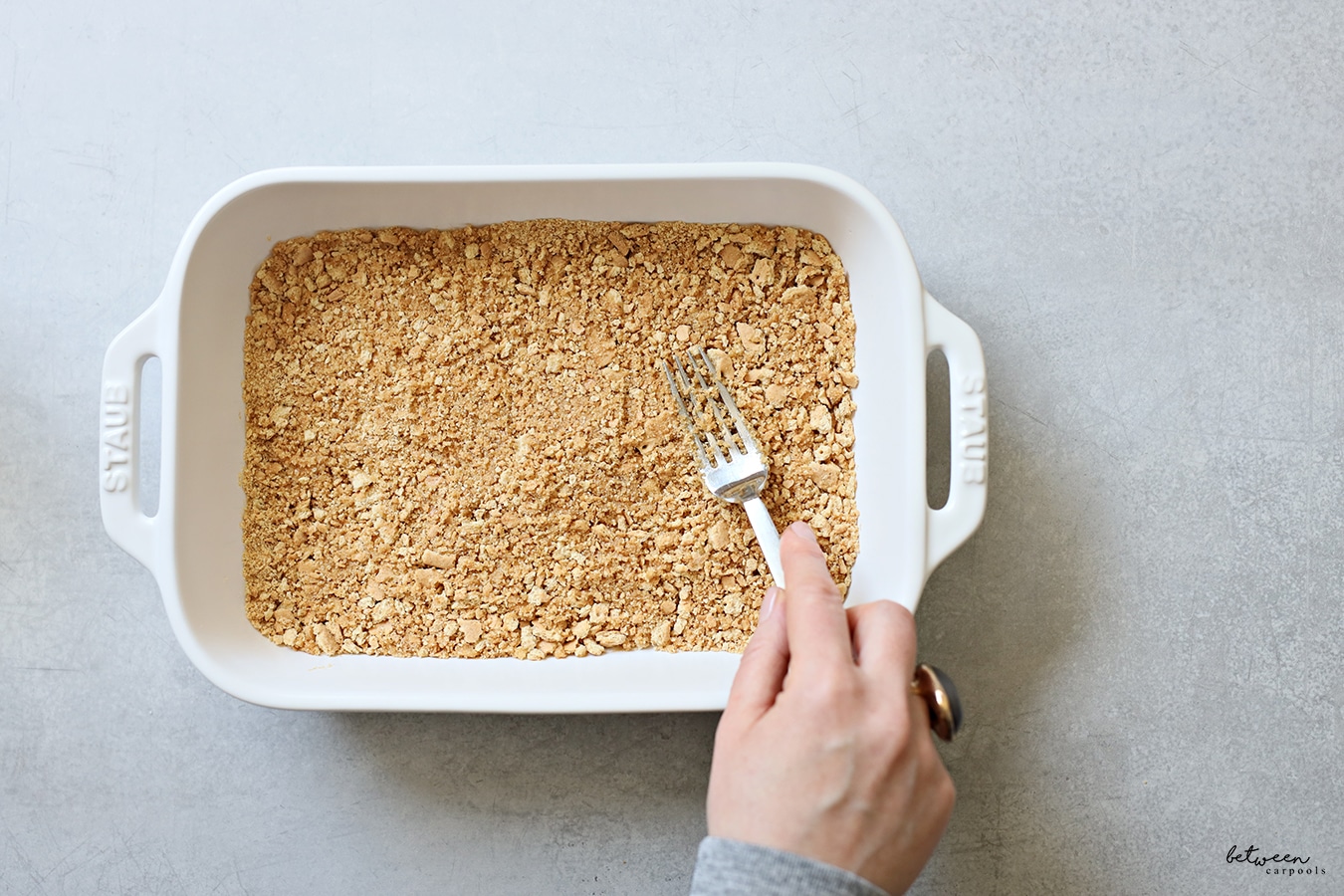 Add them to the pan. Mix with a little oil and pat them down. Then, bake for 10 minutes and let cool.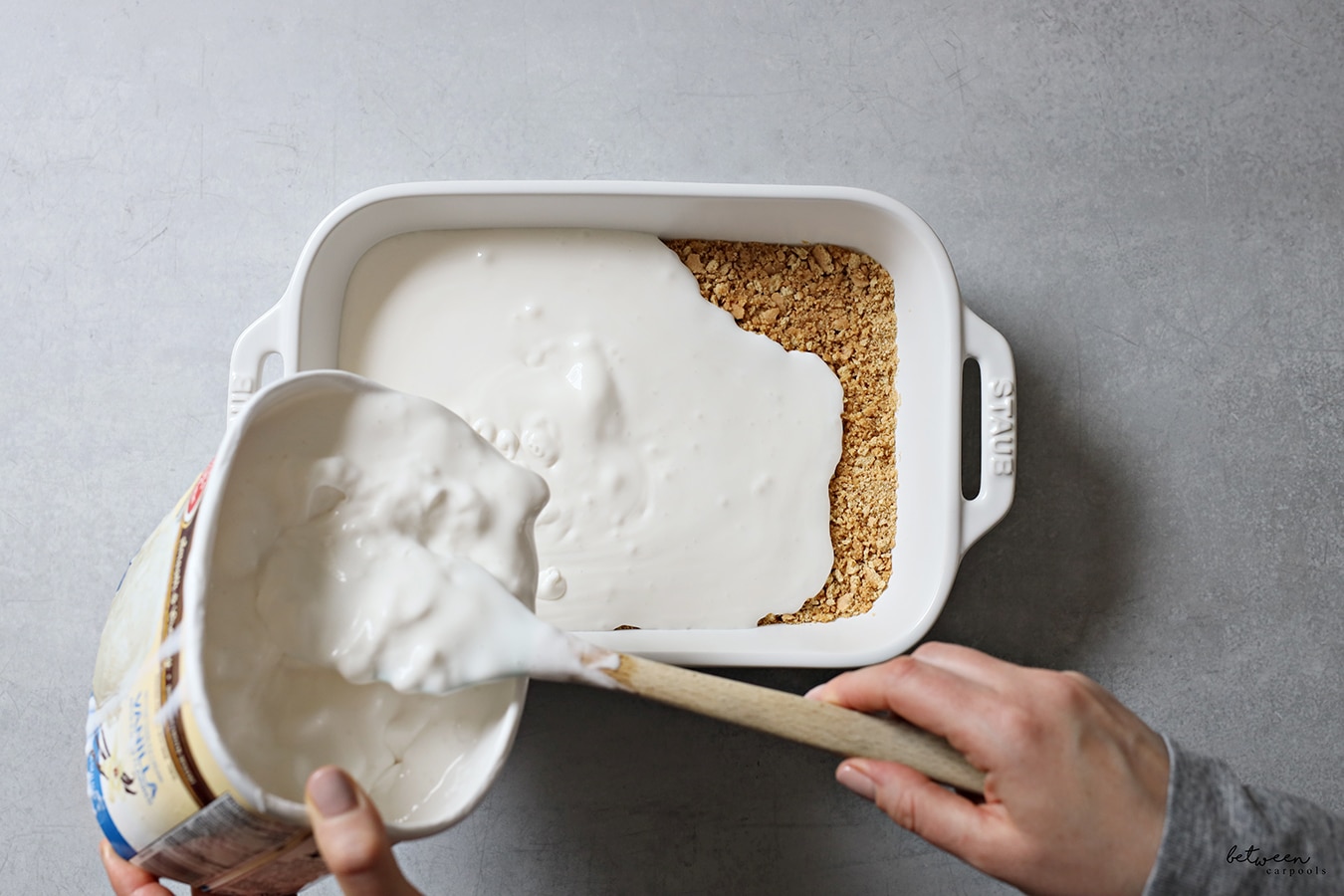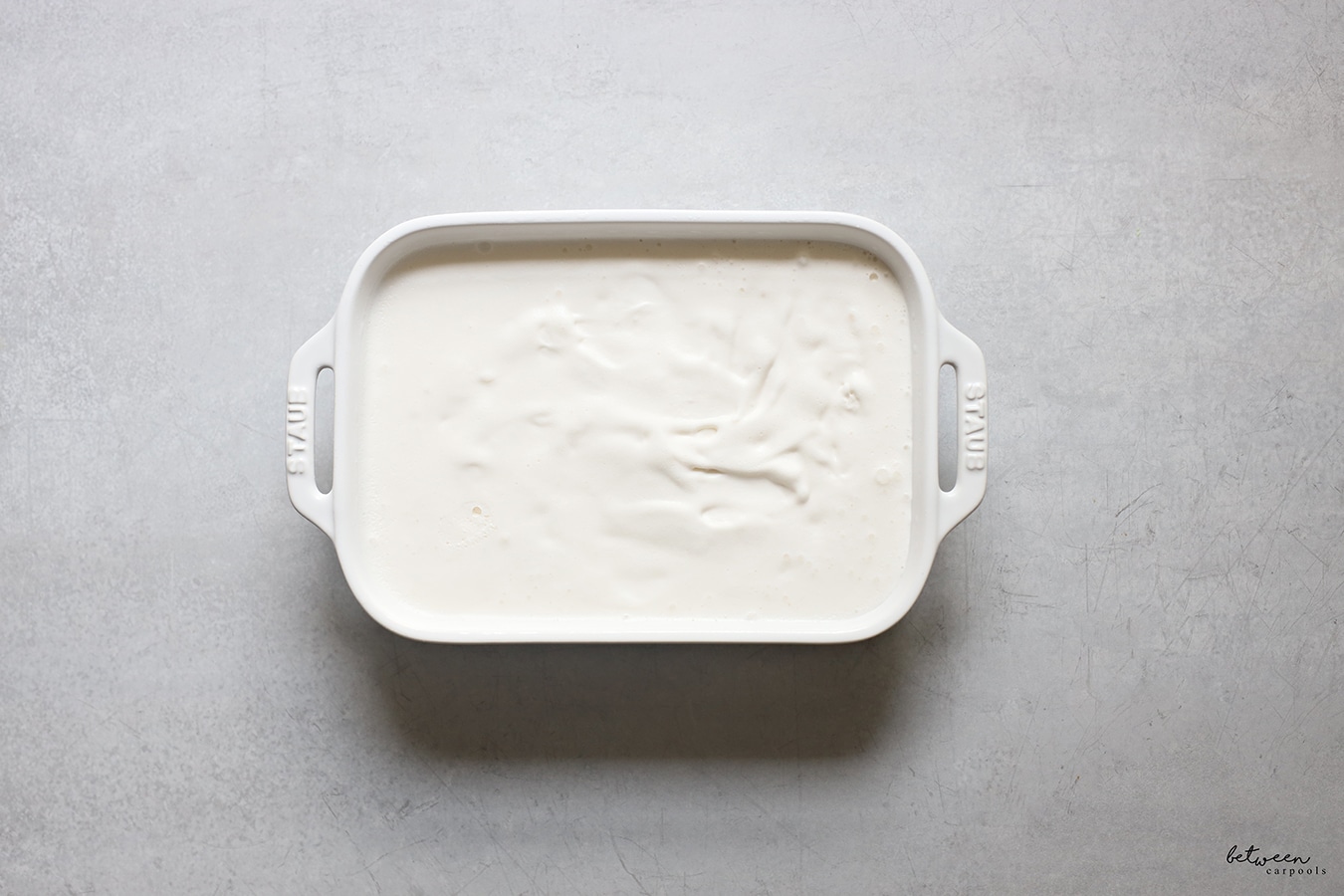 This is when the ice cream comes in… once you spread the softened ice cream on your crust, put the pan back in the freezer until the ice cream is nice and firm.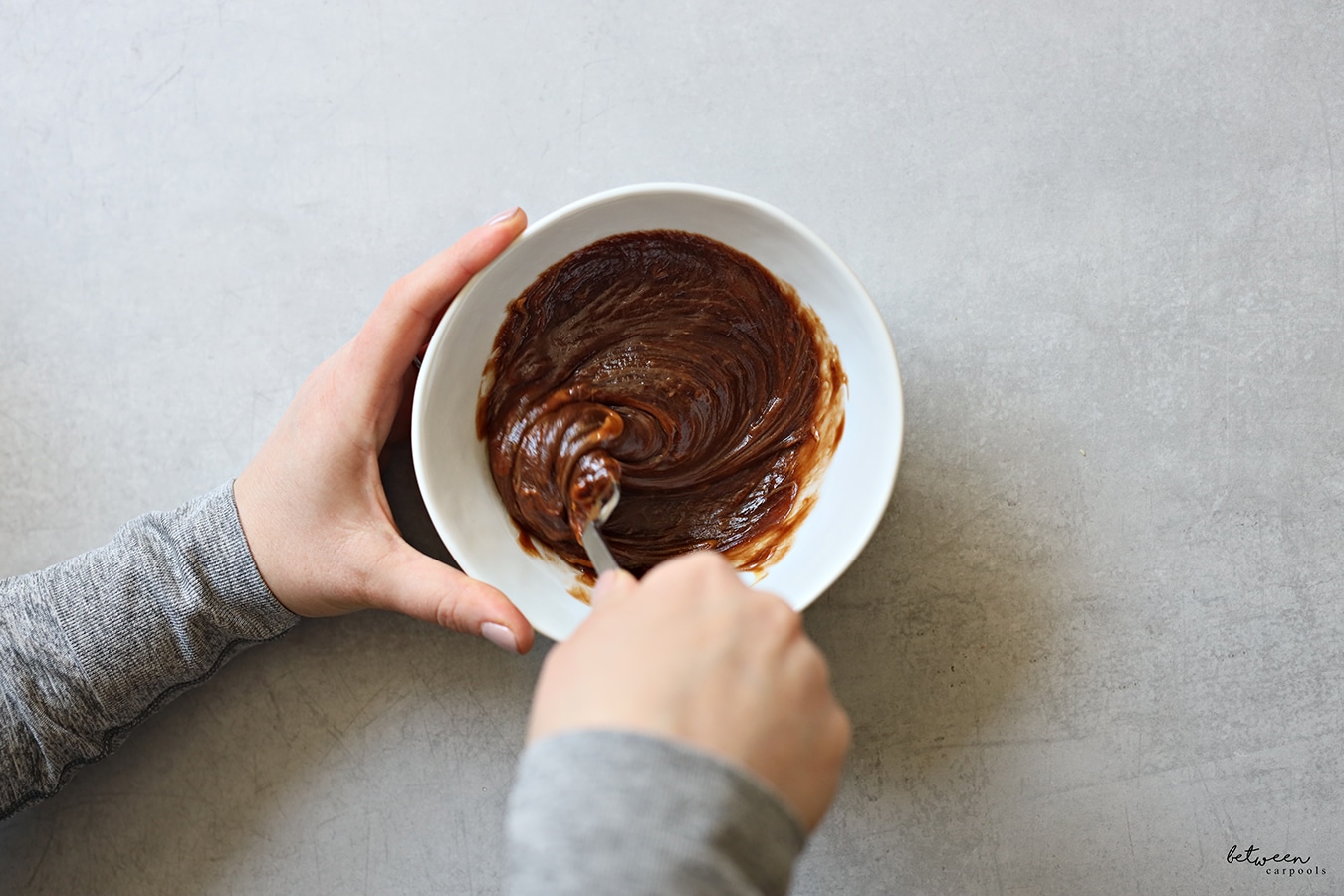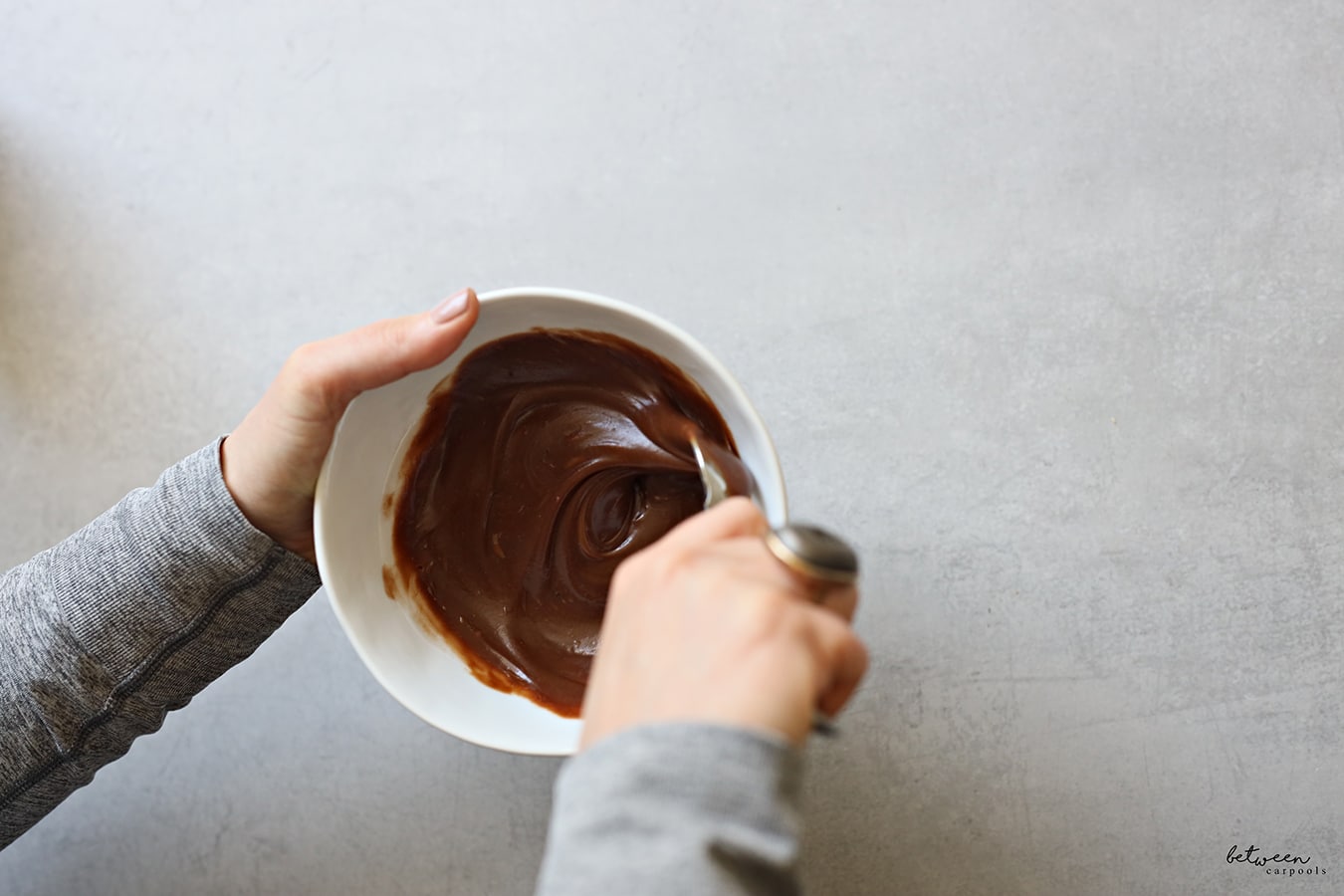 Our chocolate sauce is made from equal parts chocolate syrup, corn syrup, and peanut butter. One-third cup each should do it.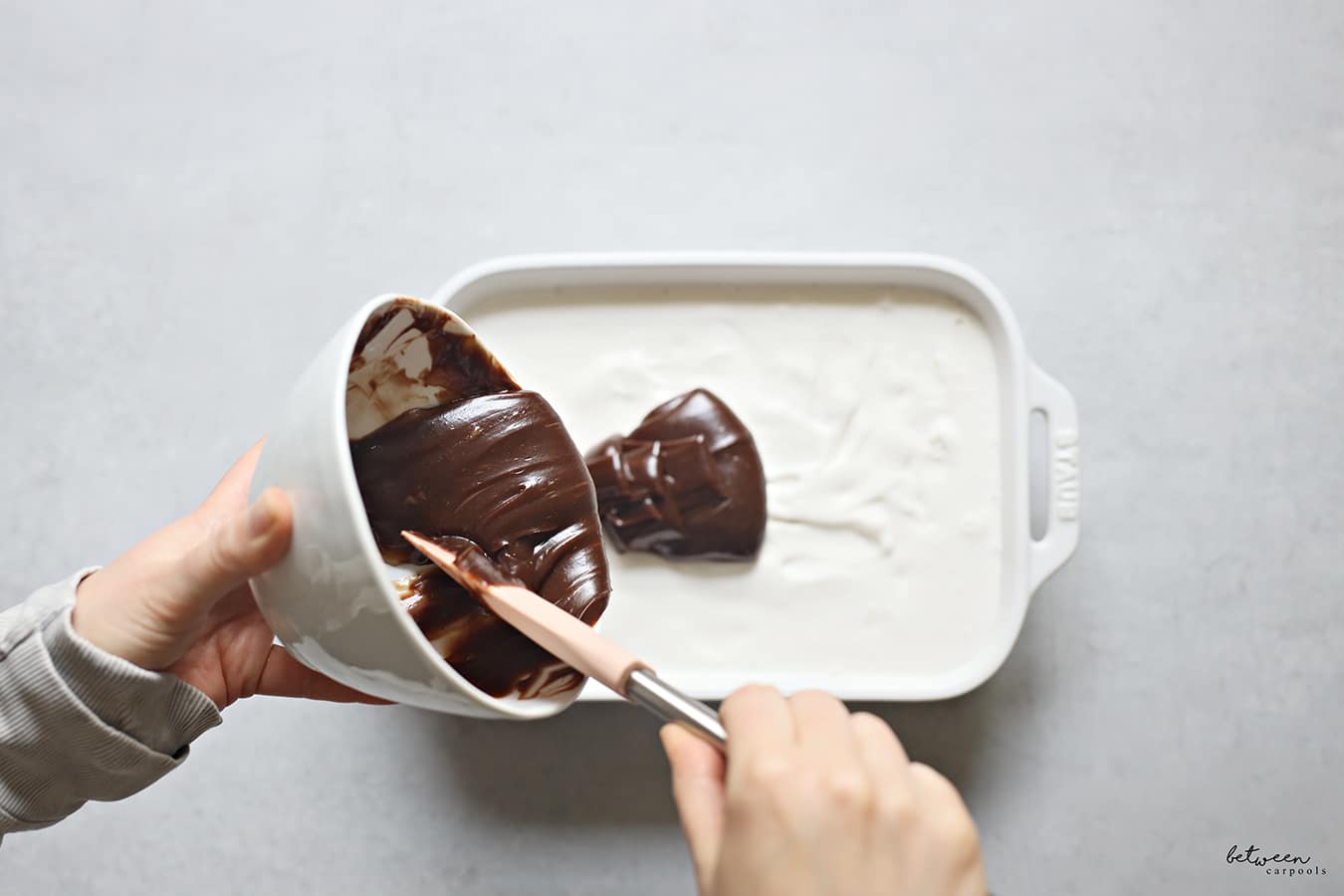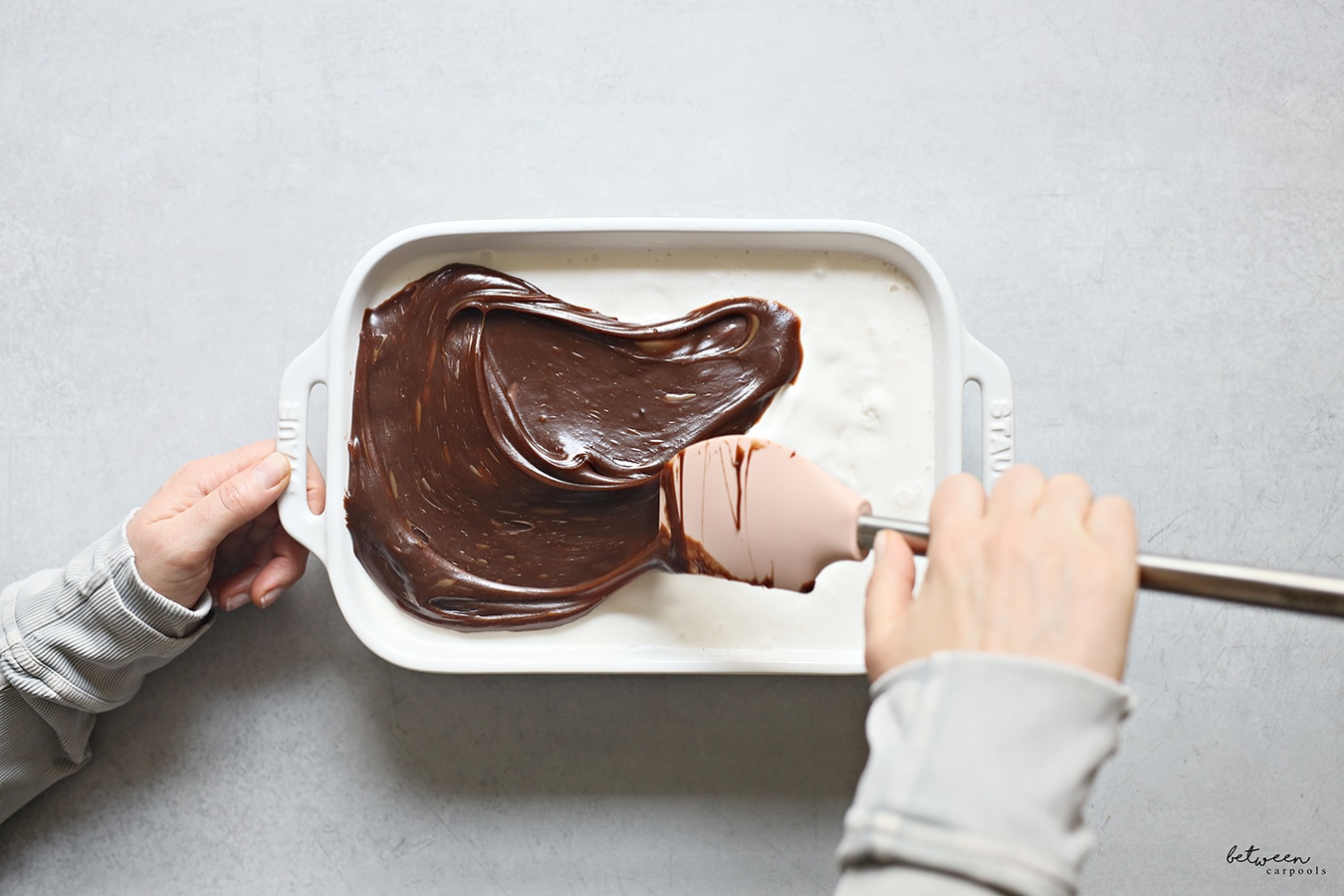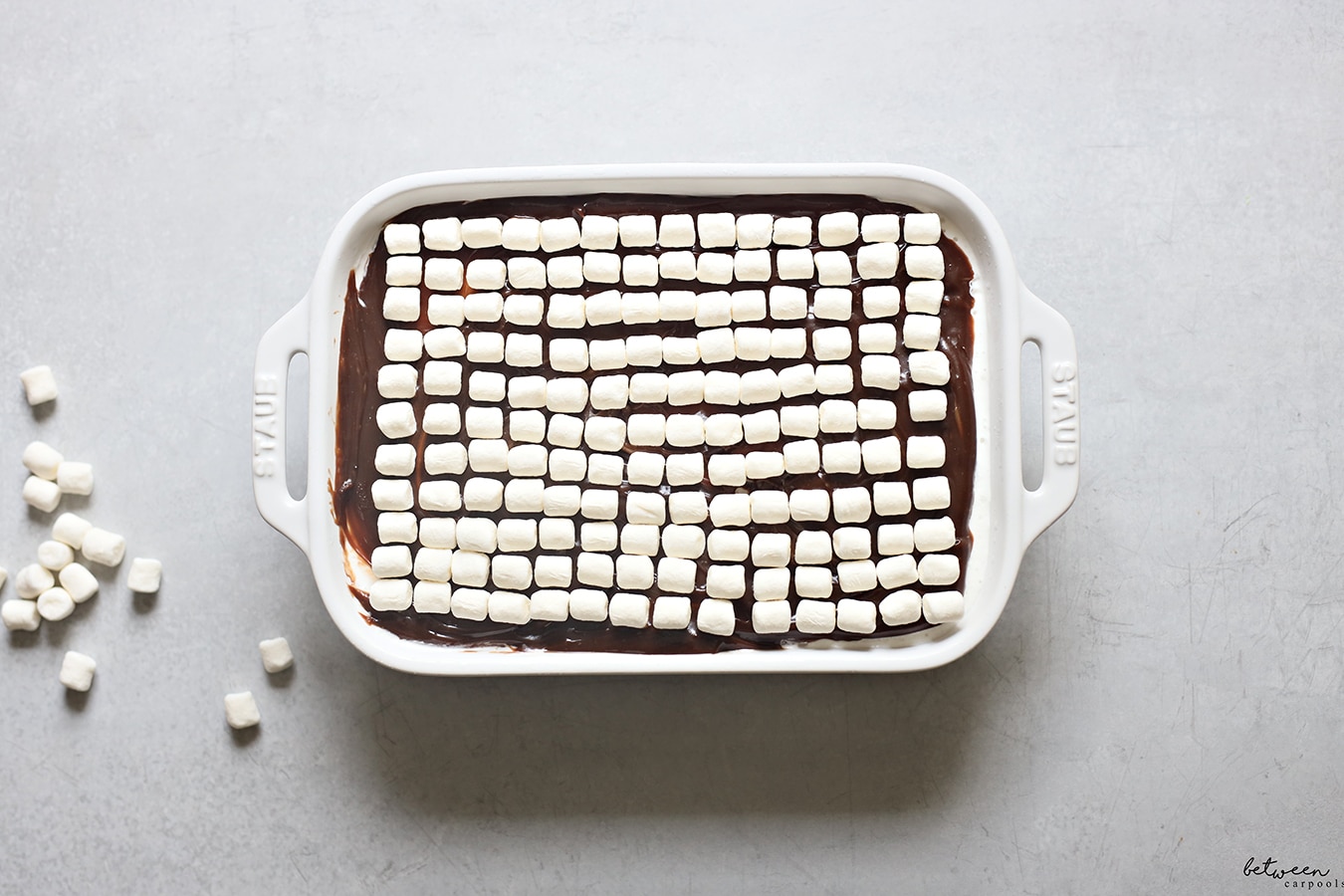 This last part is the most exciting… it's time to roast the marshmallows. You can dump a bag of mini marshmallows on top or line them up neatly as shown  (it depends if you need a busy job for a little helper).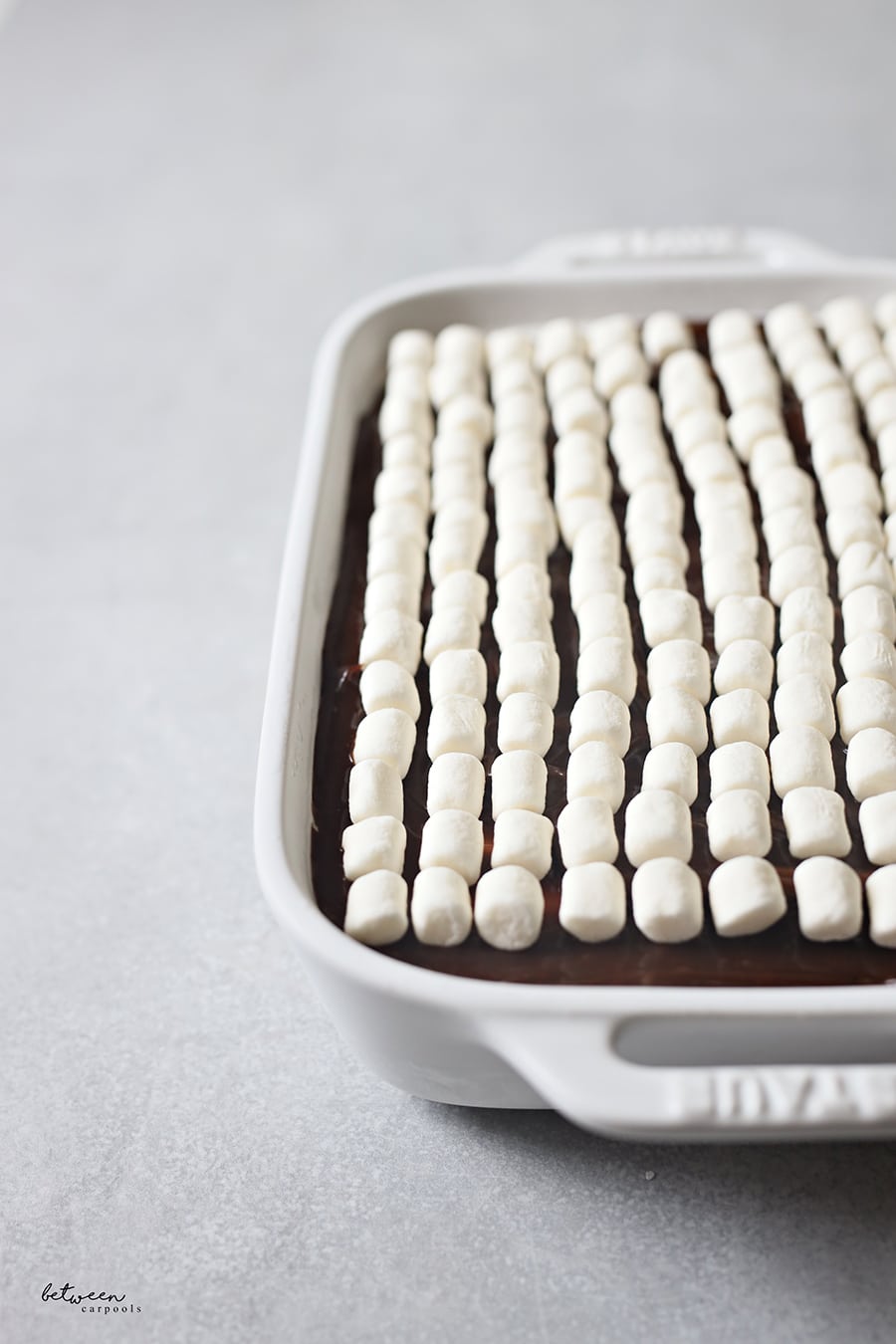 In these go under the broiler…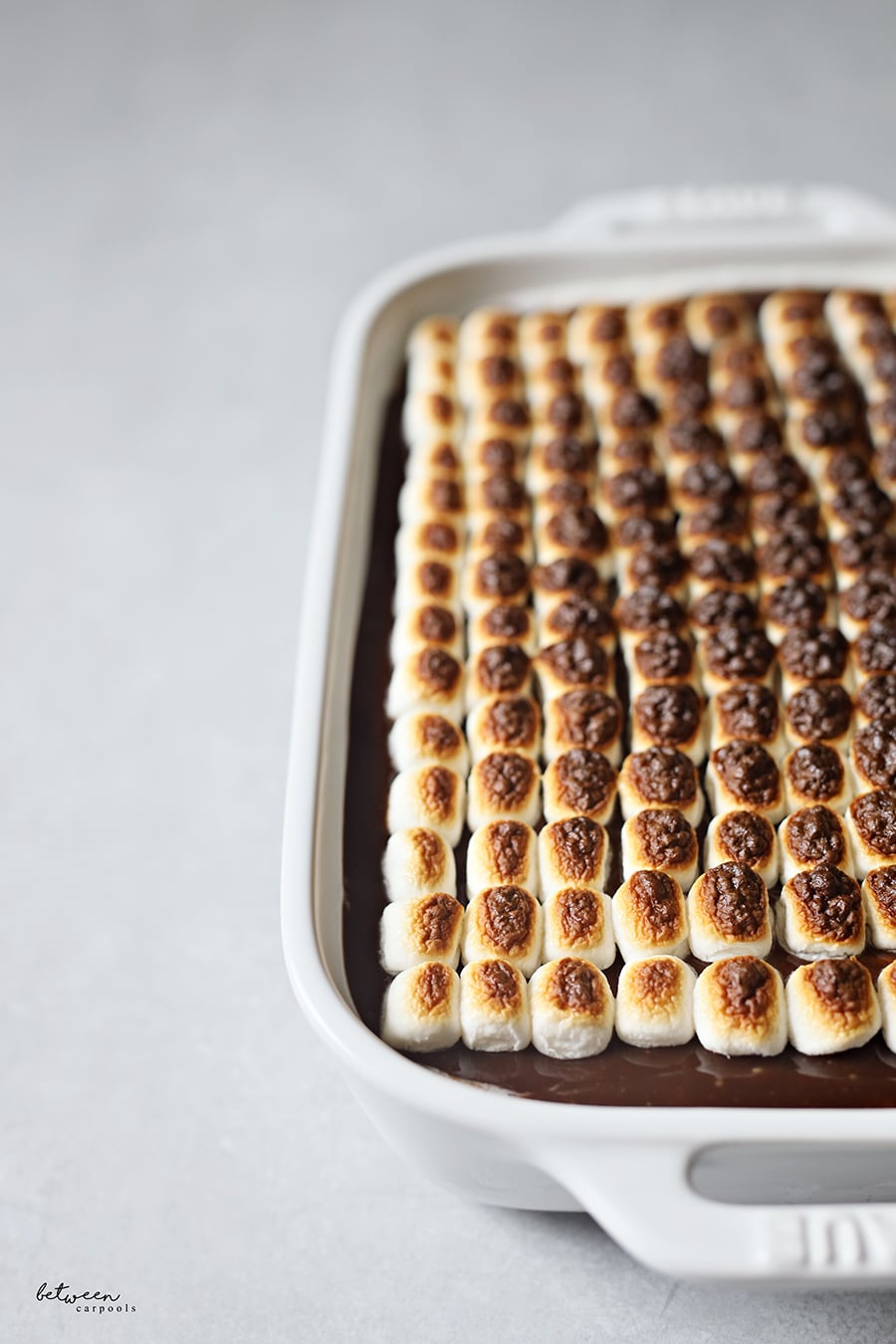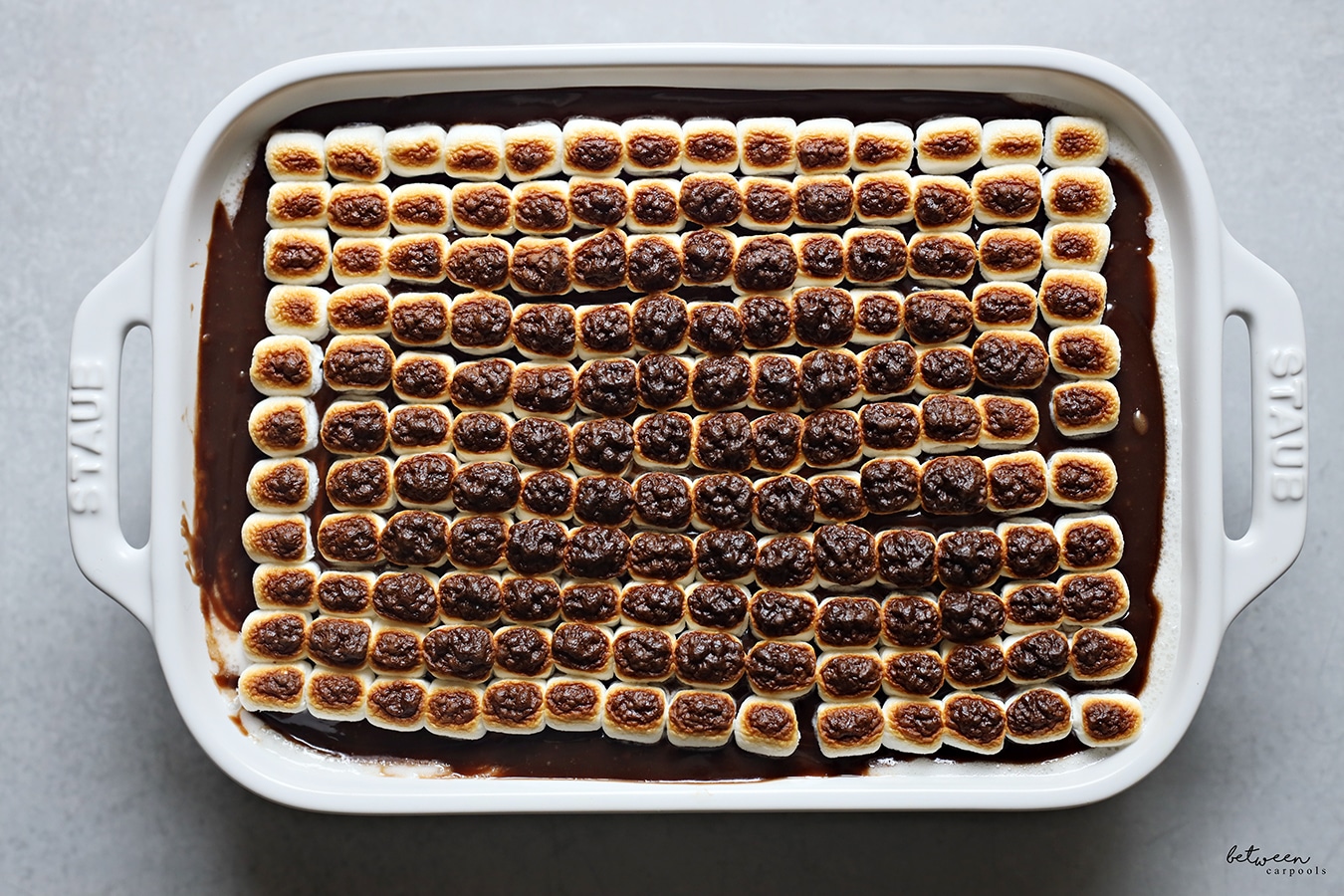 And one minute later…nice and toasty. Hurry and get this back into the freezer. It is ice cream after all!

9x13 Frozen S'Mores Dessert
Ingredients
⅓ box graham crackers (1 sleeve)
2 tablespoons oil
1 tub ice cream (any variety)
Equal amounts of chocolate syrup, corn syrup and peanut butter. Usually ⅓ cup each works.
Mini marshmallows
Instructions
Preheat the oven to 350⁰F.
Crush the graham crackers in a resealable bag (or any way you like, we prefer not to pull out a food processor). Place in a 9x13 pan.
Add 2 tablespoons of oil and mix. Press down using a fork. Bake for 10 minutes. Let cool. Once the ice cream is softened enough, pour it over the cooled crust and spread evenly. Freeze. (We like to freeze it overnight at this point.)
In a bowl, mix together the chocolate syrup, corn syrup and peanut butter. You can adjust amounts as needed. Just keep them equal. Pour over the frozen ice cream and, using a spatula, distribute evenly.
Place the mini marshmallows over the chocolate fudge.
Preheat the oven to broil. Place pan under the broiler while watching carefully. It only needs a minute or so! Once the marshmallows are browned and puffed up, remove from oven and return to freezer until ready to serve.