Hey, you might even like these Cauliflower Falafel Pitas more than the original.
Two weeks ago I shared a recipe I made using frozen breaded cauliflower (See recipe here).
I wrote:
"I spotted frozen breaded cauliflower. My kids love cauliflower so I threw 2 bags into my shopping cart."
Now the recipe I posted only used 1 bag of cauliflower. What did I do with the second bag? Not one of you thought to ask me that question.
The second bag became an even simpler and quicker dinner.
I make cauliflower "falafel" pitas.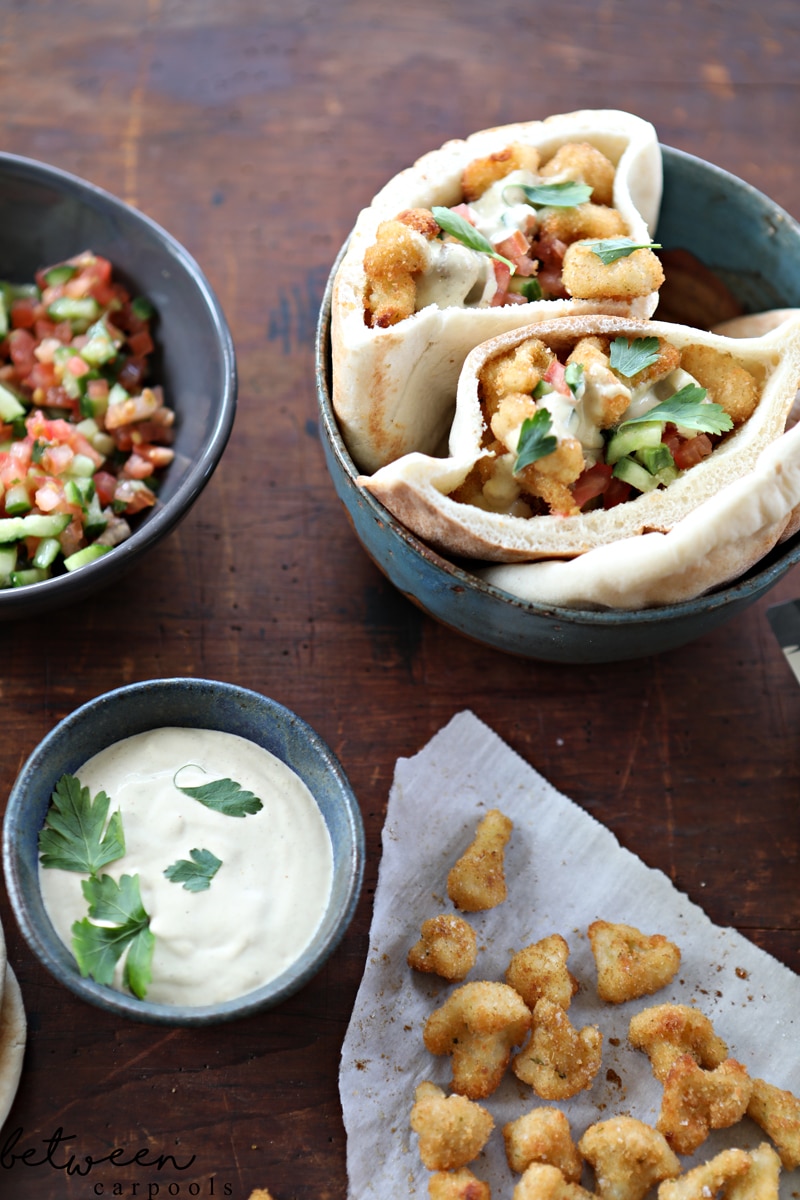 Cauliflower "Falafel" Pitas
Ingredients
1 (24 ounces) package B'gan < Frozen Breaded Cauliflower
1 teaspoon cumin
1- 1½ teaspoon kosher salt, or to taste
2 tablespoons olive oil, or oil spray.
For serving:
pita bread
Techina
Israeli salad
To serve: Pita bread, techina, israeli salad.
Instructions
Preheat oven to 425ºF.
Line a baking sheet with parchment paper. Spread frozen breaded cauliflower on a baking sheet. Sprinkle with cumin and kosher salt and drizzle or spray oil. If drizzling oil, toss to coat evenly.
Bake for 20 minutes or until golden and crispy on the edges.
Serve in pita breads with chopped Israeli salad and techina.
This post is sponsored by Bgan. Follow them on instagram @bganfoods and on youtube.