Are you grilling today? Add onions and eggplants to the grill first.
Once you master grilling hot dogs, chicken and burgers, you are ready to up your BBQ game.
All you need to know are a couple of tricks and hacks to go from simply grilling the basics to being able to put out a whole BBQ-worthy spread.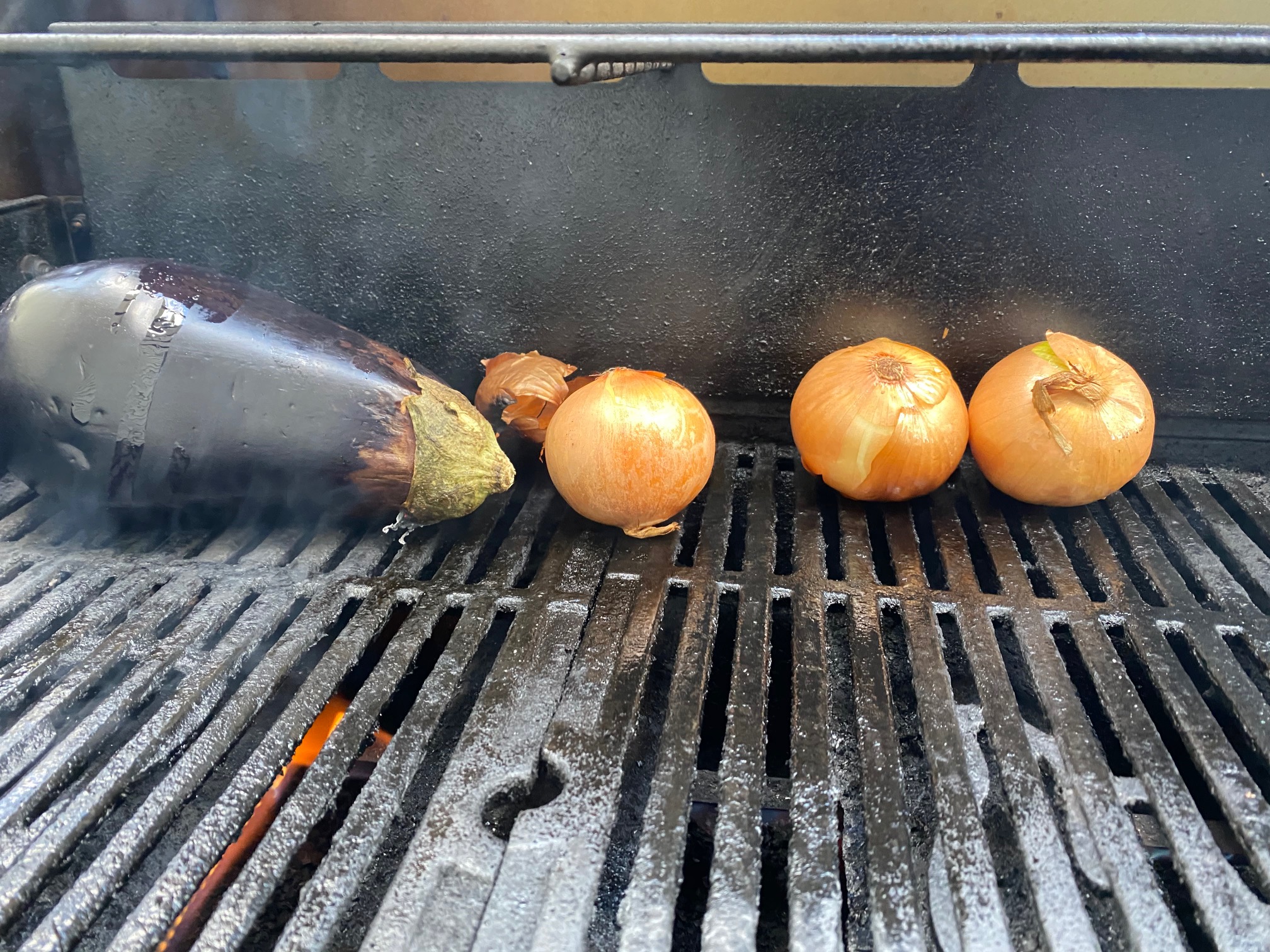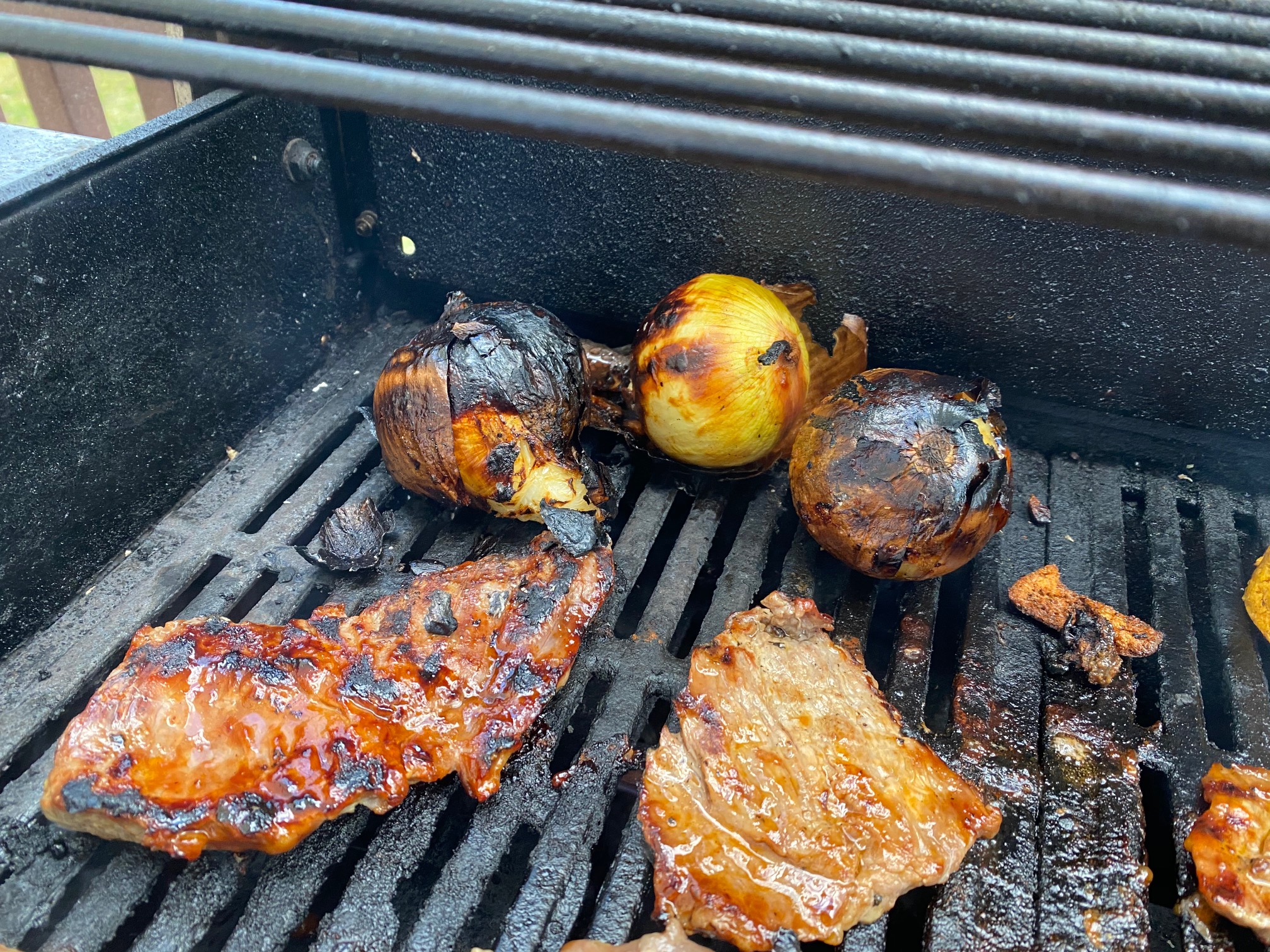 At every BBQ, I start the grilling by placing a whole eggplant and a couple of onions on the grill. While the grill preheats for the proteins, the eggplant and onions start cooking. When the grill is hot we add chicken, meats, and hot dogs…and cook those. By the time they are fully cooked, the eggplant and onions are ready.
I either turn the whole grilled eggplant into eggplant carpaccio (you can get the recipe here, feel free to omit the pomegranates for a simpler BBQ side dish) or simply split the eggplant and add some lemon juice, salt and garlic on top. Drizzle some techina and place the split eggplant on the table to be passed around.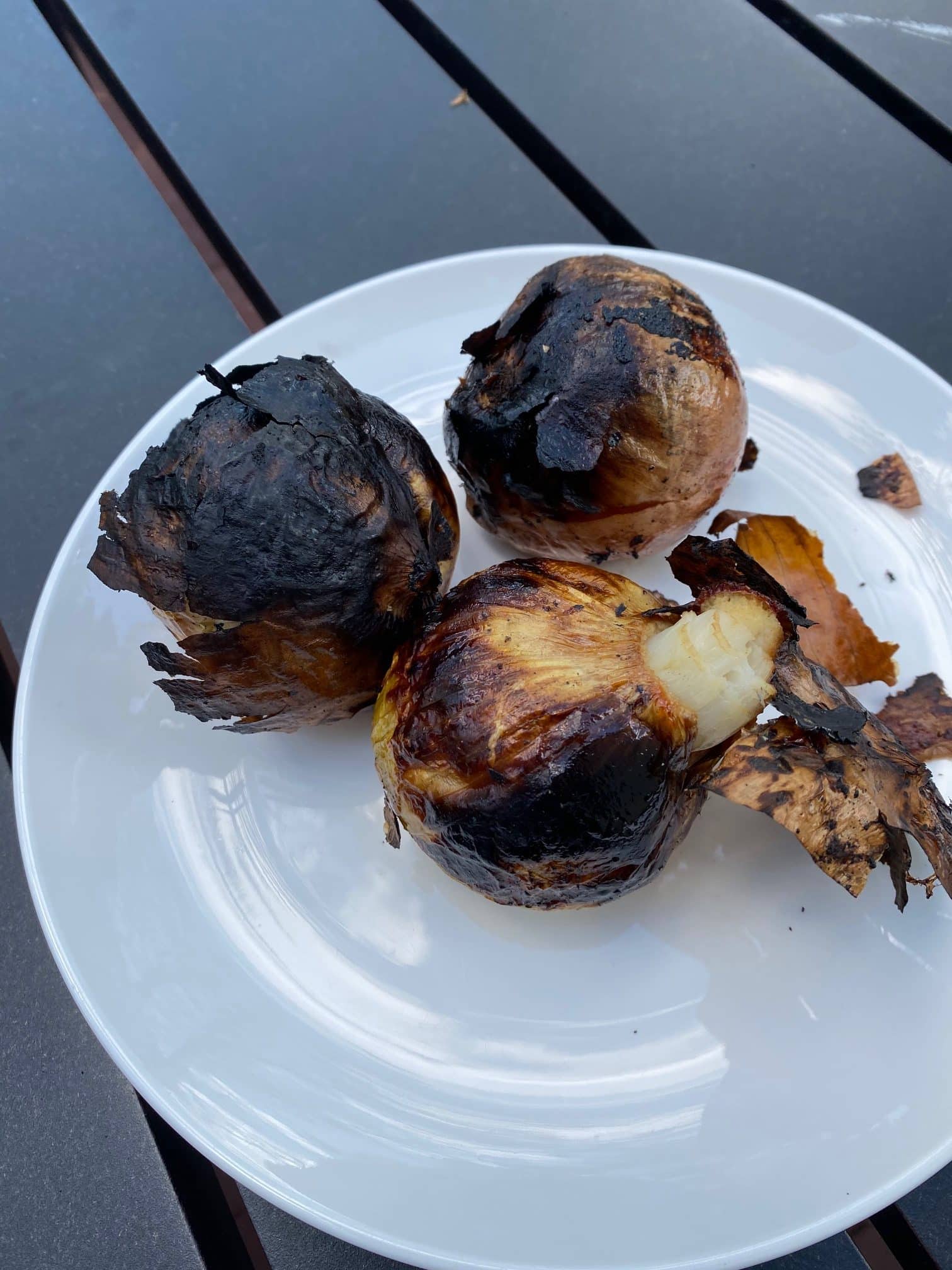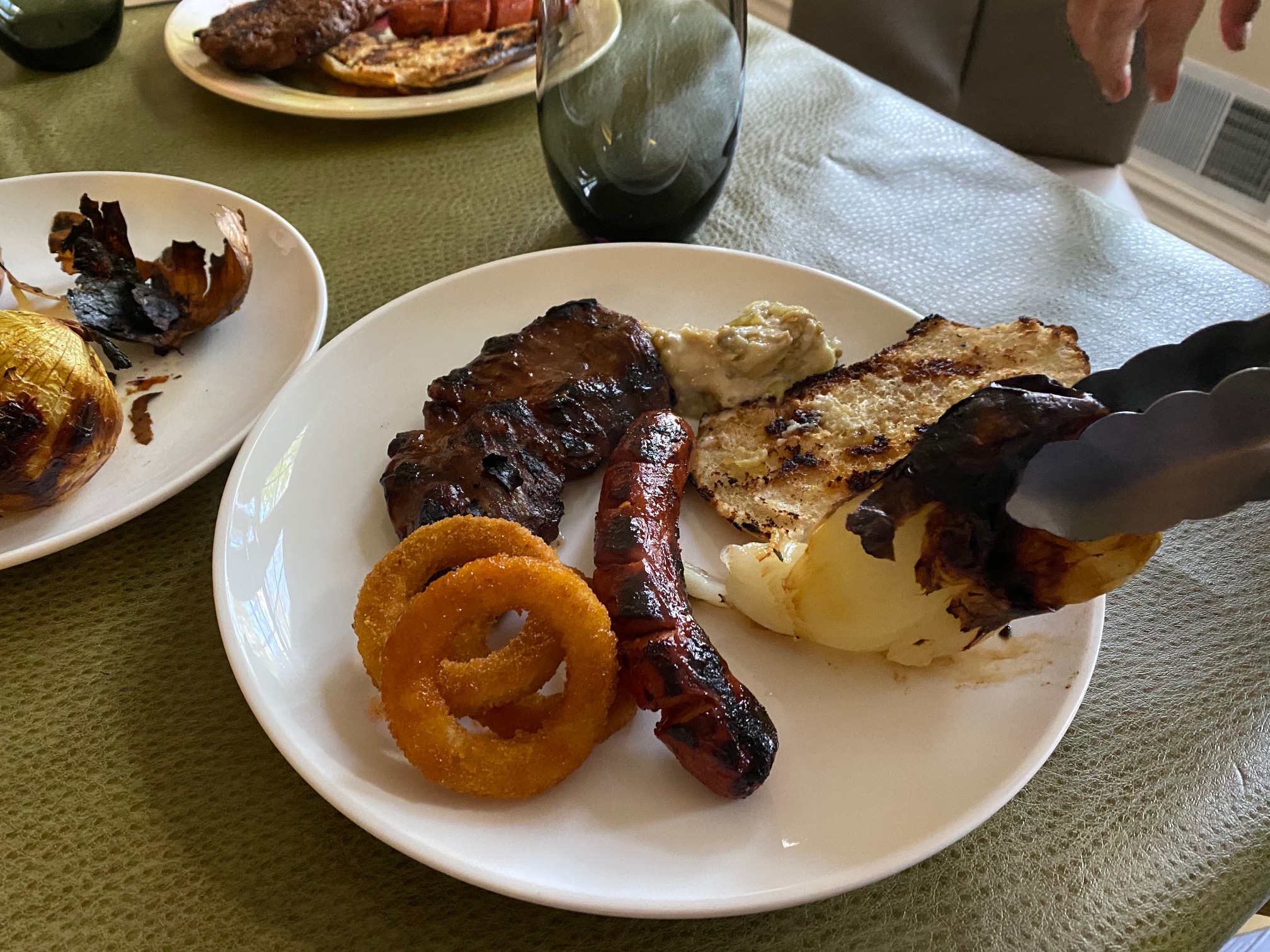 I first saw onions grilled like this at Mabat Steakhouse, which has sadly since closed. The waiters would come by and squeeze these grilled onions right out of their skin and onto the plate!
Remove the stem from the onion and squeeze the burnt onion peels so that the inside of the onions slides right out.
Serve these additions with some our famous grilled pita (recipe here) or grilled flatbread (recipe here)
If you are adding pita or grilled flatbread, I would recommend placing the onions and eggplant on the grill first, then grilling the breads and then grilling the proteins.
To many great outdoor grillings and clean kitchens!
Would love to hear what additions or hacks you add to your BBQ!