Babka might be your Shabbos breakfast…but it can work on the dessert table in the evening too. Here's how.
Back in 2011, I hired Victoria Dwek to edit my cookbook "Fresh and Easy Kosher Cooking." While she was editing, she cooked her way through the book. Every day I would receive an update on what she made along with her feedback (I hired an editor and got a free recipe tester!)
One Friday she told me she made babka recipe and was planning on serving it for dessert Friday night.
"Dessert??" I asked her. "Who serves babka for dessert? We eat babka for breakfast Shabbos morning with a cup of coffee."
And she thought that was funny.
So you want to serve babka for dessert? Here are three ways we can all agree to enjoy it.
Need a babka recipe first? A while back, Rachel Solomon shared with us her recipe for babka buns, you can use the leftover babka from that recipe.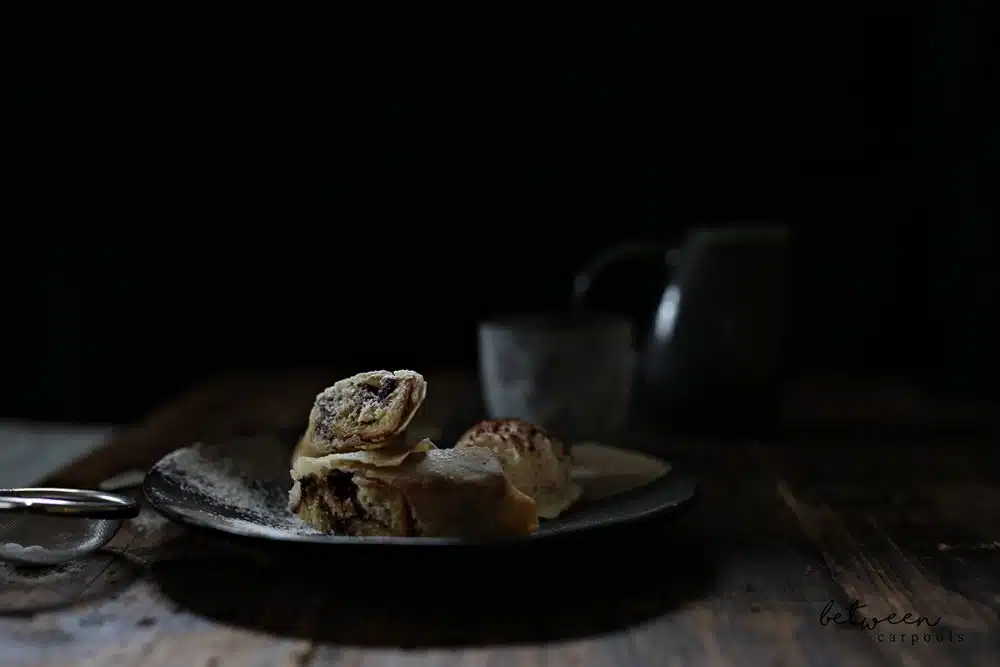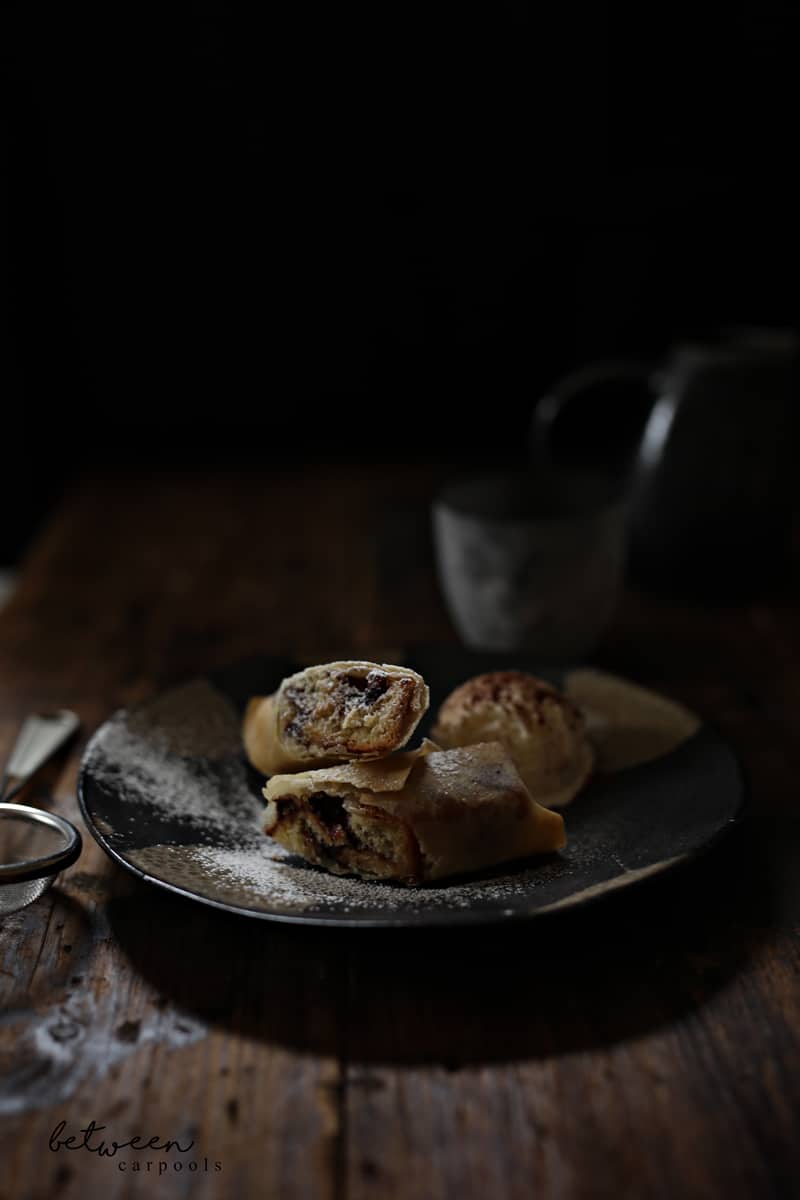 Babka Spring Rolls
What's better than hot fresh Babka? Hot fresh fried babka.
Slice a slice of babka into 3 strips (or cut a bun into two strips, trimming the edges so that it has straight lines. Place a strip of babka into a spring roll wrapper. Wrap, closing edges with water or cornstarch slurry (water mixed with a little cornstarch.) Deep fry for 3-4 minutes. Serve with vanilla ice cream and hot chocolate sauce. You can also make mini spring rolls using small squares or rectangles of babka.
Babka Ice Cream
Don't want to be busy warming up dessert? Make ice cream.
Cut ½ loaf of babka or 6 buns into crouton-sized pieces. Toast them on a baking sheet and bake at 375ºF for 9-10 minutes. Mix babka croutons and hot chocolate sauce (recipe below) into a carton of semi-defrosted vanilla ice cream. Refreeze.
Note: This hot chocolate sauce doesn't harden, making it a great sauce to use in ice cream.
Hot Chocolate Sauce

Hot Chocolate Sauce
Recipe shared by Tierra Sur's Chef Gabriel Garcia. Recipe from Secret Restaurant Recipes by Leah Schapira and Victoria Dwek. Reprinted with permission from the copyright holders: ArtScroll/Mesorah Publications
Ingredients
1 lb chocolate, chopped
2 cups sugar
½ cup brown sugar
2 cups water
Pinch cayenne pepper
1 tablespoon cornstarch (+water as needed)
Instructions
In a medium saucepan over medium heat, combine chocolate, sugars, and water.
Whisk until mixture comes to a boil. Add cayenne pepper and cornstarch slurry to mixture; continuously whisk until sauce thickens slightly. Remove from heat and allow to cool.
Babka Bread Pudding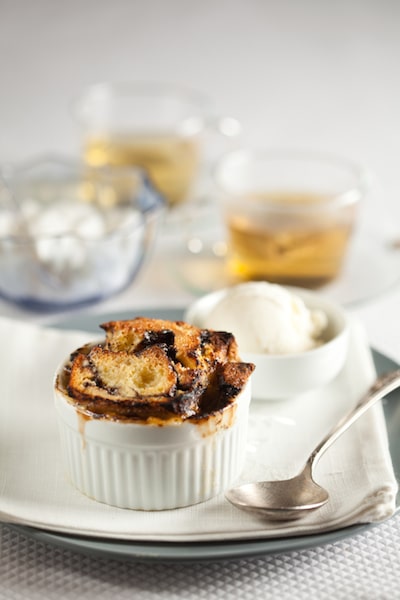 This is a great Friday night dessert as it's pretty hard to overbake this. Pour plenty of custard on the babka and you can keep this in your oven warming for a long time.

Bread Pudding Custard
Recipe shared by The Prime Grill. Recipe from Secret Restaurant Recipes by Leah Schapira and Victoria Dwek. Reprinted with permission from the copyright holders: ArtScroll/Mesorah Publications
Ingredients
3 cups non-dairy creamer
1 cup sugar, divided
½ vanilla bean OR 1 tsp vanilla extract
3 egg yolks
2 eggs
Pinch kosher salt
Instructions
Heat the creamer with ½ cup sugar in a medium saucepan over medium heat until scalded (you'll see small bubbles on the sides of the pan). Split the vanilla bean in half, if using, and scrape the seeds into the cream OR add the vanilla extract.
Meanwhile, in a medium bowl, combine the egg yolks and eggs. Slowly whisk in the remaining ½ cup sugar, then slowly whisk in the hot cream.
Strain the mixture through a fine sieve into a pitcher or measuring cup. Stir in the salt and set aside.
Preheat oven to 300ºF. Slice the babka, Fill individual ramekins with babka slices. Pour custard over babka. Bake for 15-20 minutes. Serve warm.
Note: If using babka buns, cut buns into 4-8 pieces. Place pieces of babka into a ramekin. Continue as above.