These Garlicky Roasted Potatoes are one of the side dishes you'll make the most often in the least amount of time.

If you've seen this post on Sweet Potatoes and this one on Green Beans, you know how easy this one is going to be as well. These garlicky roasted potatoes are my go-to Friday night side dish. Unless someone is just not a potato person (what is wrong with those people?!), it's a guaranteed crowd-pleaser. The only tedious and time-consuming part of making these is scrubbing all the potatoes before cutting them in half. Fortunately, that's a job perfect for delegating to a child.
Garlicky Roasted Potatoes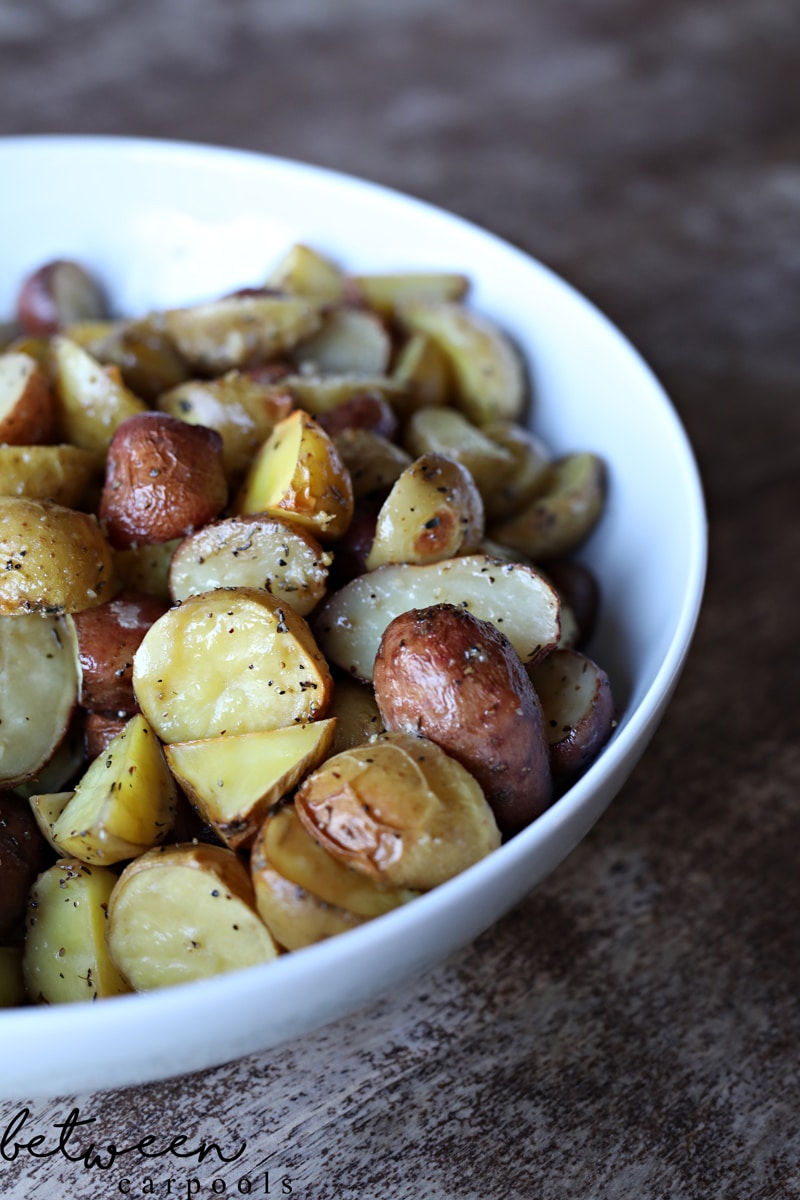 Garlicky Roasted Potatoes
Ingredients
Two Ingredients:
Red potatoes (tiny ones are good, tricolor are fancy)
Thyme (or dried herb or your preference)
Free Ingredients:
Garlic cubes
Kosher salt
Black pepper
Instructions
Preheat oven to 350ºF.
Simply scrub the potatoes and cut in half if they're the tiny kind. If they're bigger, just cut them into small cubes. They'll work just as well, but aren't as pretty as the little ones. (Costco is your friend on this one.)
Drizzle with olive oil and season generously with salt, black pepper, and herbs. Crumble the garlic cubes and toss very well. Bake for about 1 hour, depending on the size of your potato cubes. Just stick a fork in a couple of them from time to time and you'll know when they're done.