This is a beauty. Make them as rolls, or as a pull-apart challah for a special start to the meal.
We know Sina Mizrahi for having a knack for making everything just more beautiful. So when she played around, and instead of making regular challah, made Pomegranate Challah, we wanted to try it too!
Plus: It's not more work than making your regular challah (probably a bit less!). You can use your own dough, but if you do want a recipe, you can find all our favorite challah recipes, tips, and hacks right over here.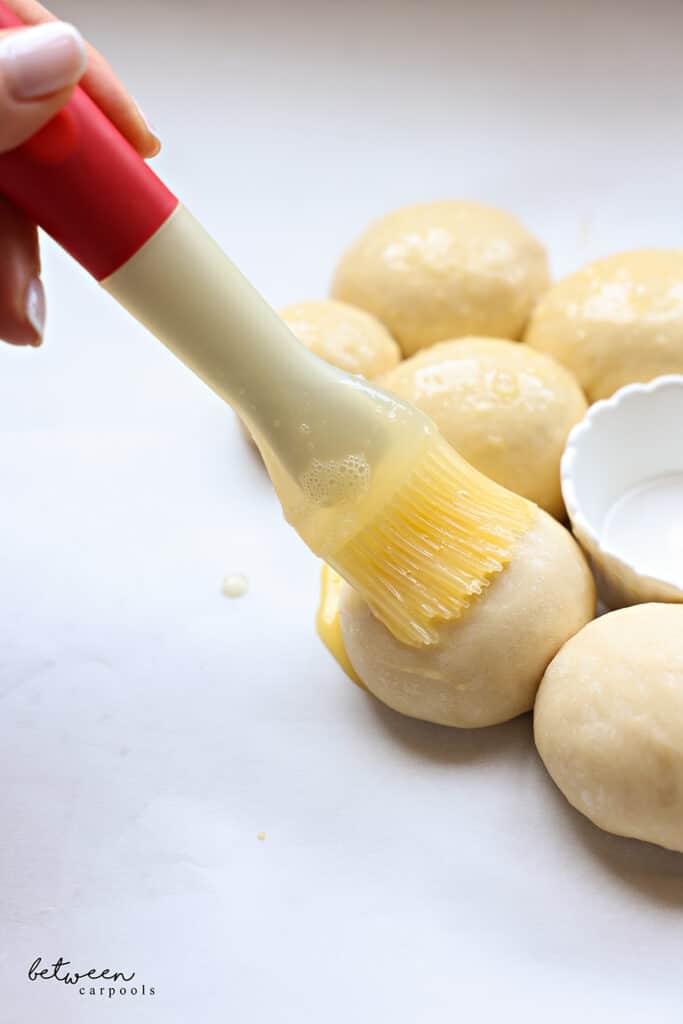 The technique is straightforward. First, make round balls and brush with egg.
Now you can add a mini ball on top and the egg will help it stick. Then, taking a pair of kitchen scissors, just go snip snip in both directions to cut slits into the smaller ball.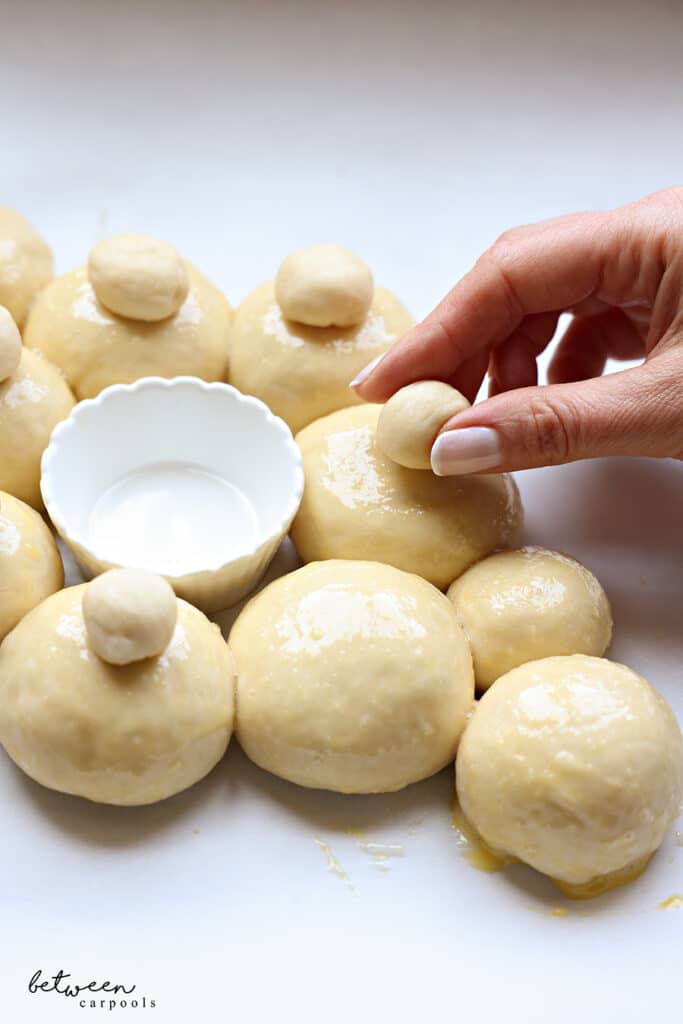 Make pomegranates of different sizes and put them together to form a beautiful pull-apart challah. If you'd like to include space for a honey dish, add a ramekin (or any oven safe bowl) into the center as you shape and bake your challah.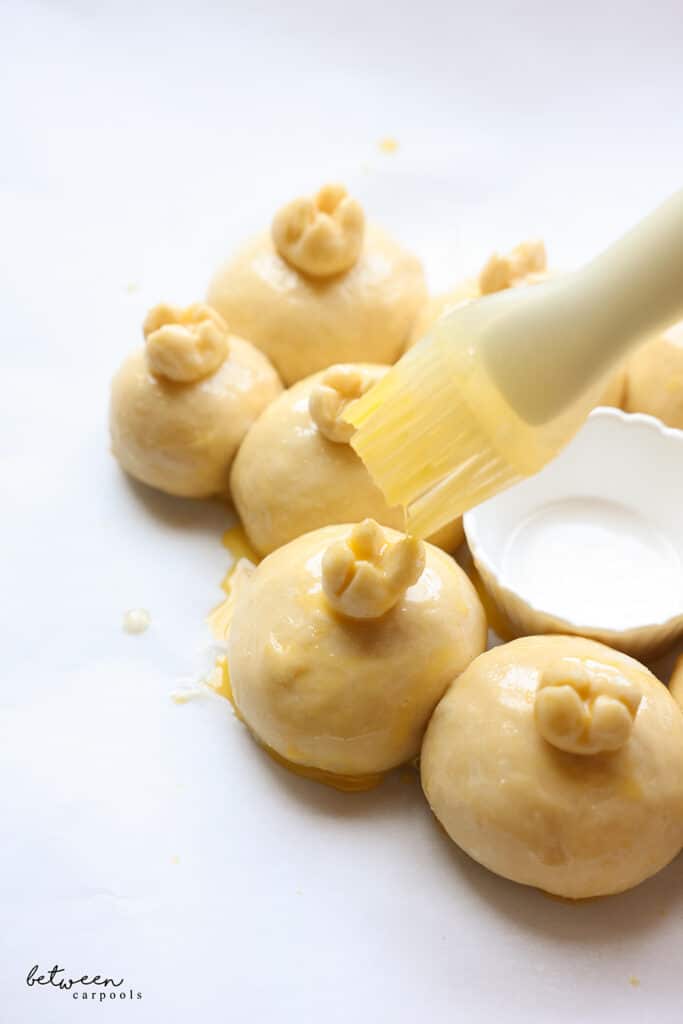 Then, brush the tops with egg as well.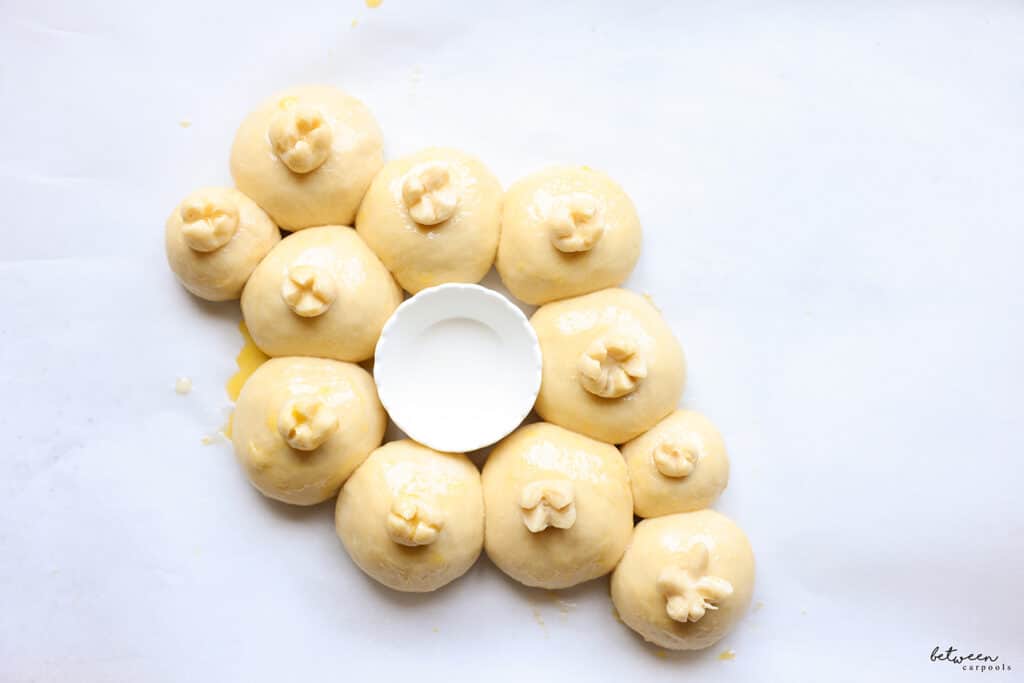 Make it round or add as many rolls as you'll need for your meal.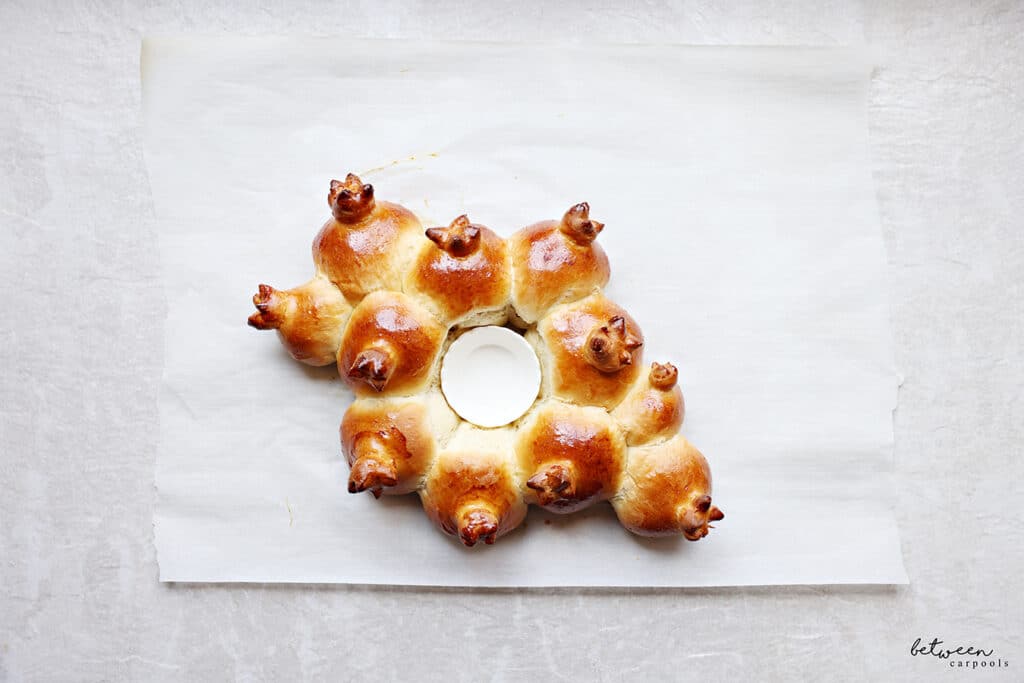 Gorgeous! Baking with the ramekin will help to make sure that it will still fit after the challah is risen in the oven.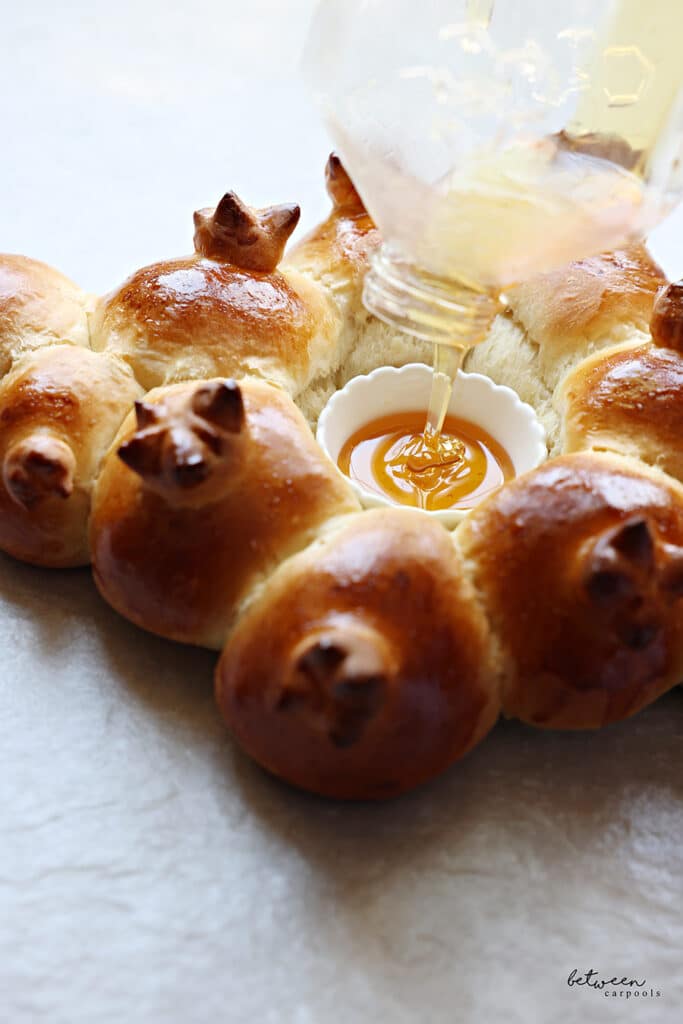 We know you'll love this one as much as we do…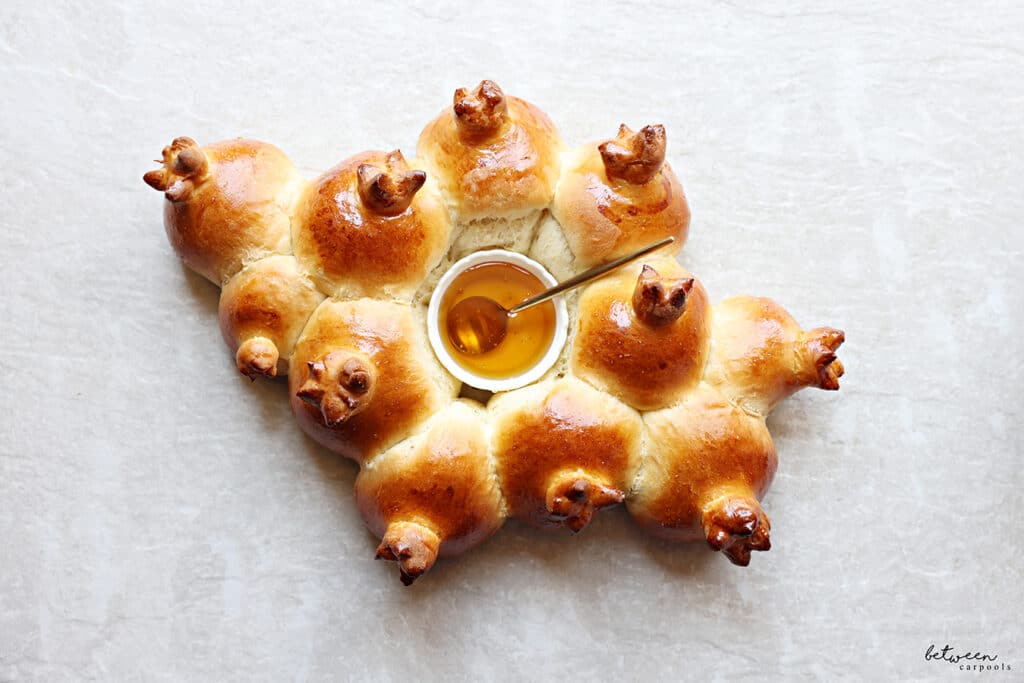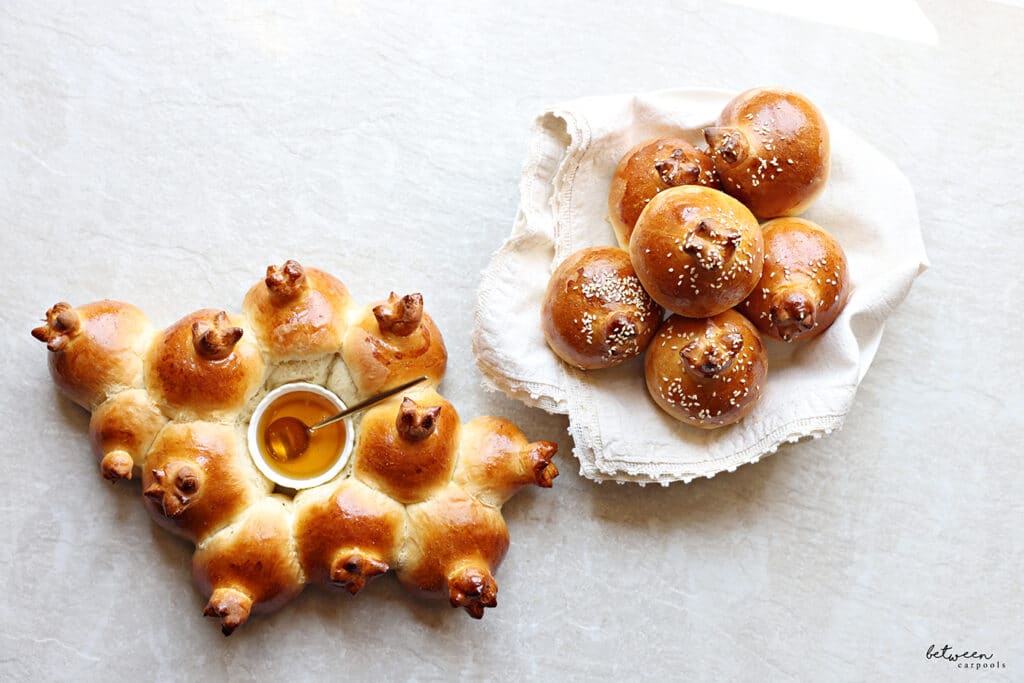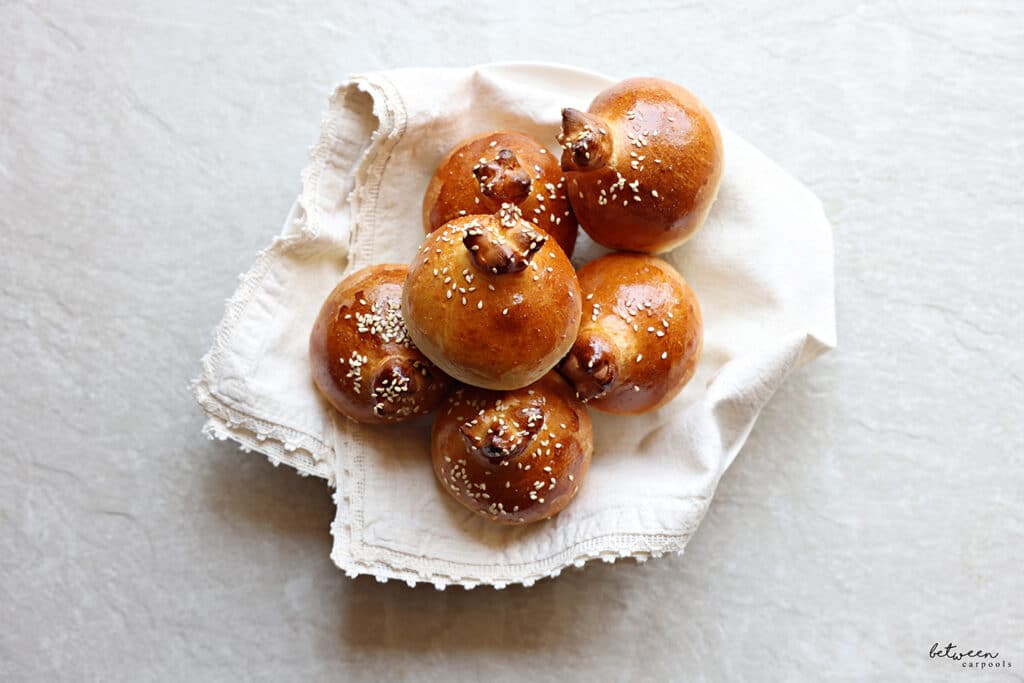 There's something so pretty and simple about it.
How big to make the rolls? It really doesn't matter but if you do want to measure to make them even, Leah made 90 gram rolls and Renee made 64 gram rolls (just over a k'beitzah).
Now get those challahs in the freezer!