There's nothing like having a great version of a staple item. These chocolate chip muffins are so moist and delicious and really easy to prep (one bowl). They'll be one of your keeper recipes forever.
I first tasted these chocolate chip muffins when a neighbor brought them over to my house. She didn't really know who had moved in…but we were both pleasantly surprised when we both saw each other's familiar faces at the door. 
A camp friend I hadn't seen in…how long? Twenty years? It was nice to chat a little and catch up. 
Anyway, when she left, we tasted the muffins. They were delicious. So moist. Really good. I wanted the recipe immediately.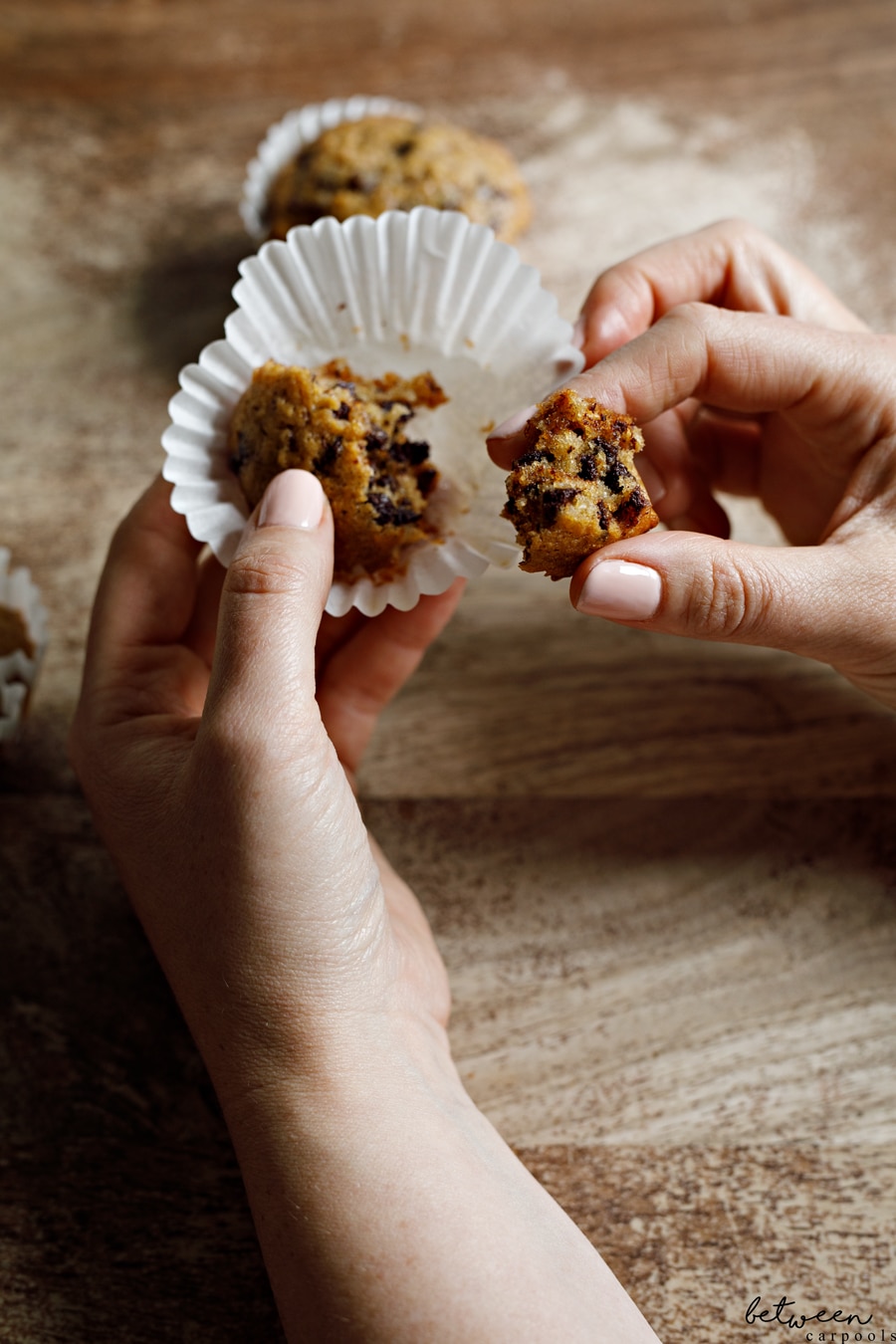 Thankfully, I didn't need to knock on her door. We had both run to the butcher after our encounter and I told her right away, "I want the recipe for those muffins!"
"No prob, it's from my mother-in-law!"
By the time I got home, she had already dropped off a handwritten note with the ingredients and instructions. Oh, yay!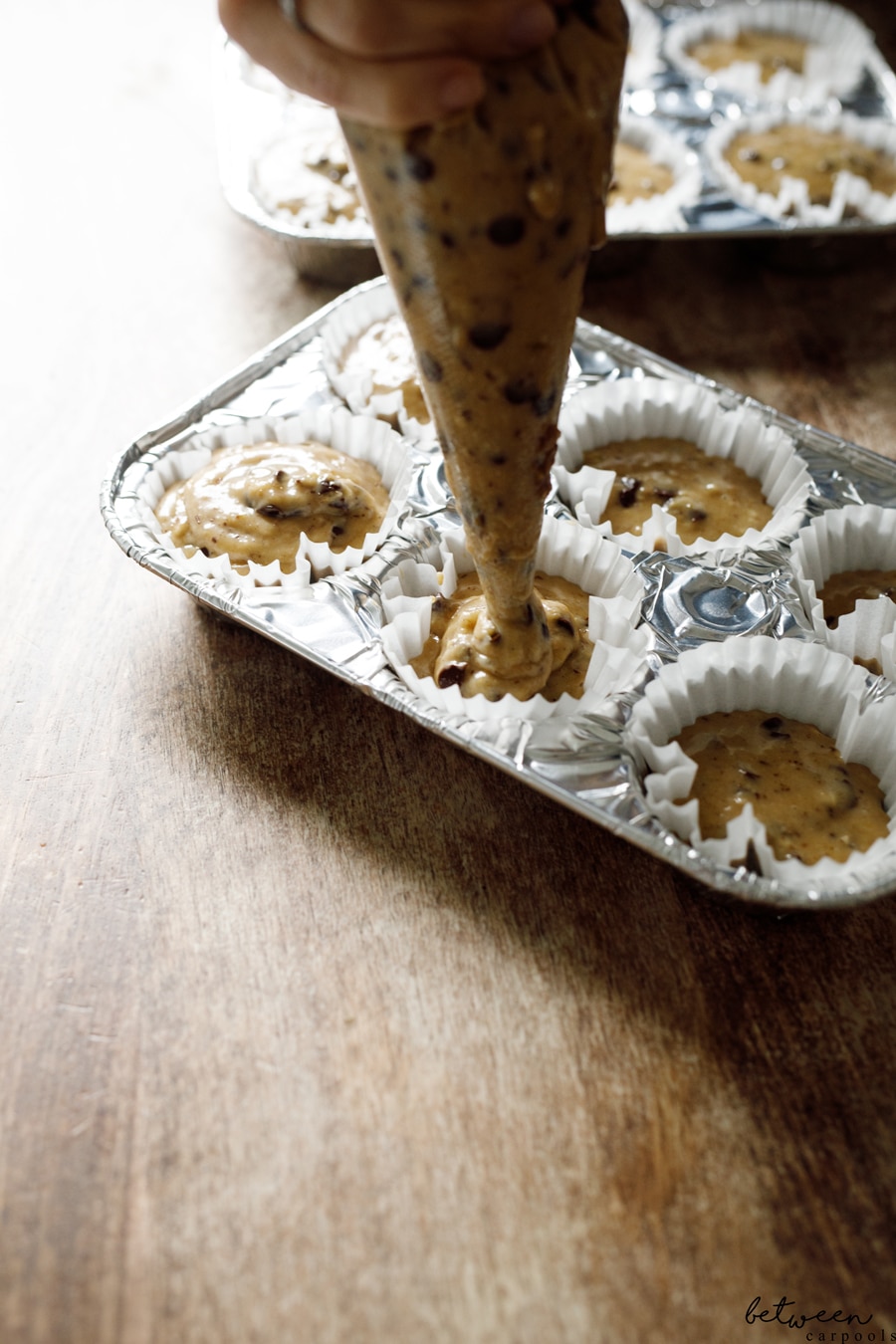 Don't use regular-sized chocolate chips. Keep the mini on hand for this recipe. It makes a big difference as the chocolate gets scattered everywhere, adding both moistness and flavor. 

Chocolate Chip Muffins
Ingredients
2 cups flour
¾ cup sugar
1 teaspoon cinnamon
1 tablespoon baking powder
1 teaspoon instant coffee
1 teaspoon vanilla extract
¾ cup oil
1 egg
1 cup soy milk
Dash of salt
9 ounces mini chocolate chips
Instructions
Preheat oven to 350⁰F.
Combine all ingredients in a bowl.
Line muffin pans with cupcake liners. Divide batter between cups.
Bake for 20-35 minutes, depending on whether you like the tops soft or crispy.