Leave the mixer in the pantry. Leave the mixing bowls in the drawer. Make carrot cake with just a pan and a spoon.
Recently, I've gone on a mixer strike. Unless it's challah or babka, all the other Shabbos cakes must be no-mixer quickies. Like this carrot cake.
Here's a recent favorite recipe that I received from my cousin. For those thinking that the word "carrot" in the name might mean it's healthy, think again. It really isn't but it does have a gorgeous golden orange natural color and the kids love it.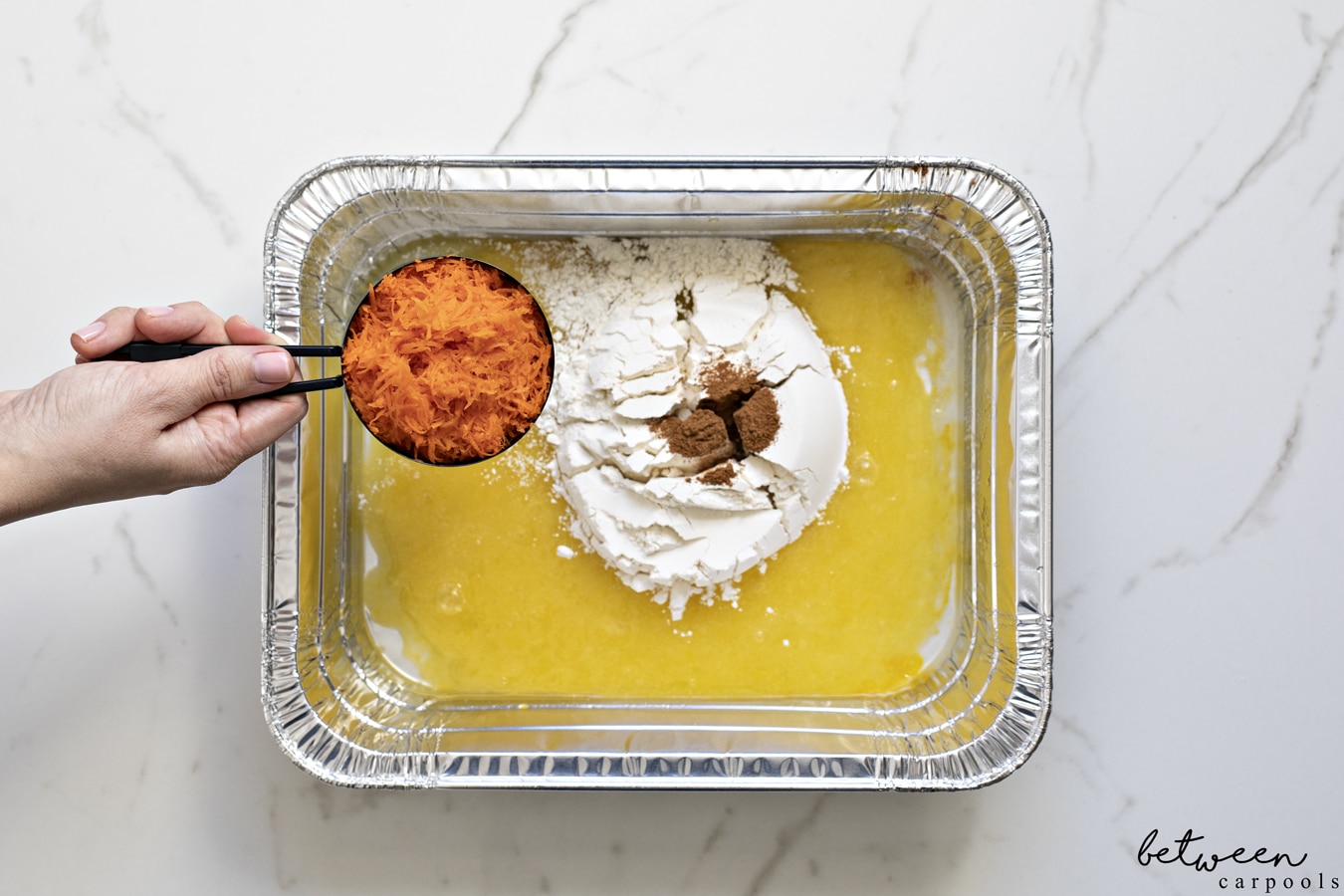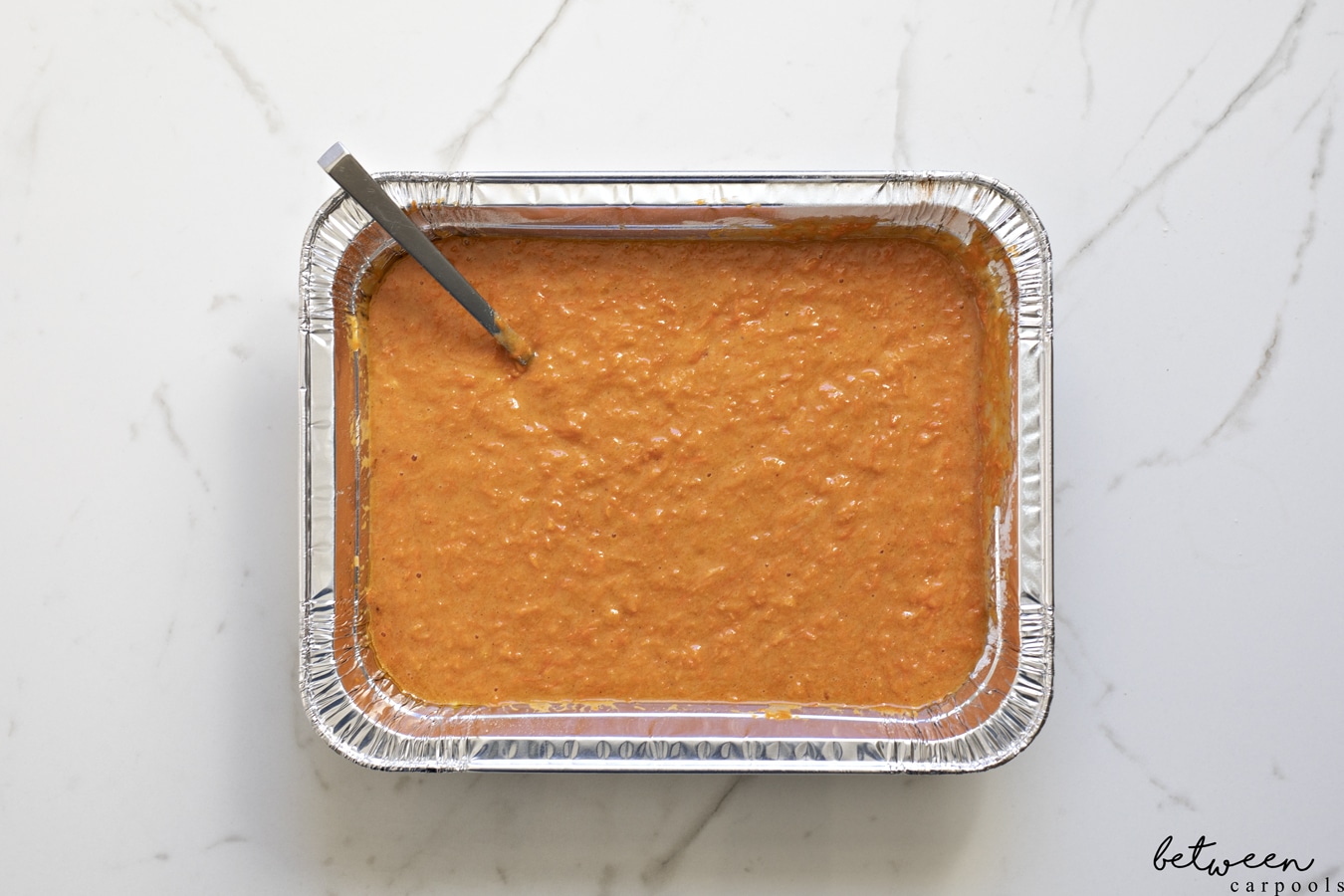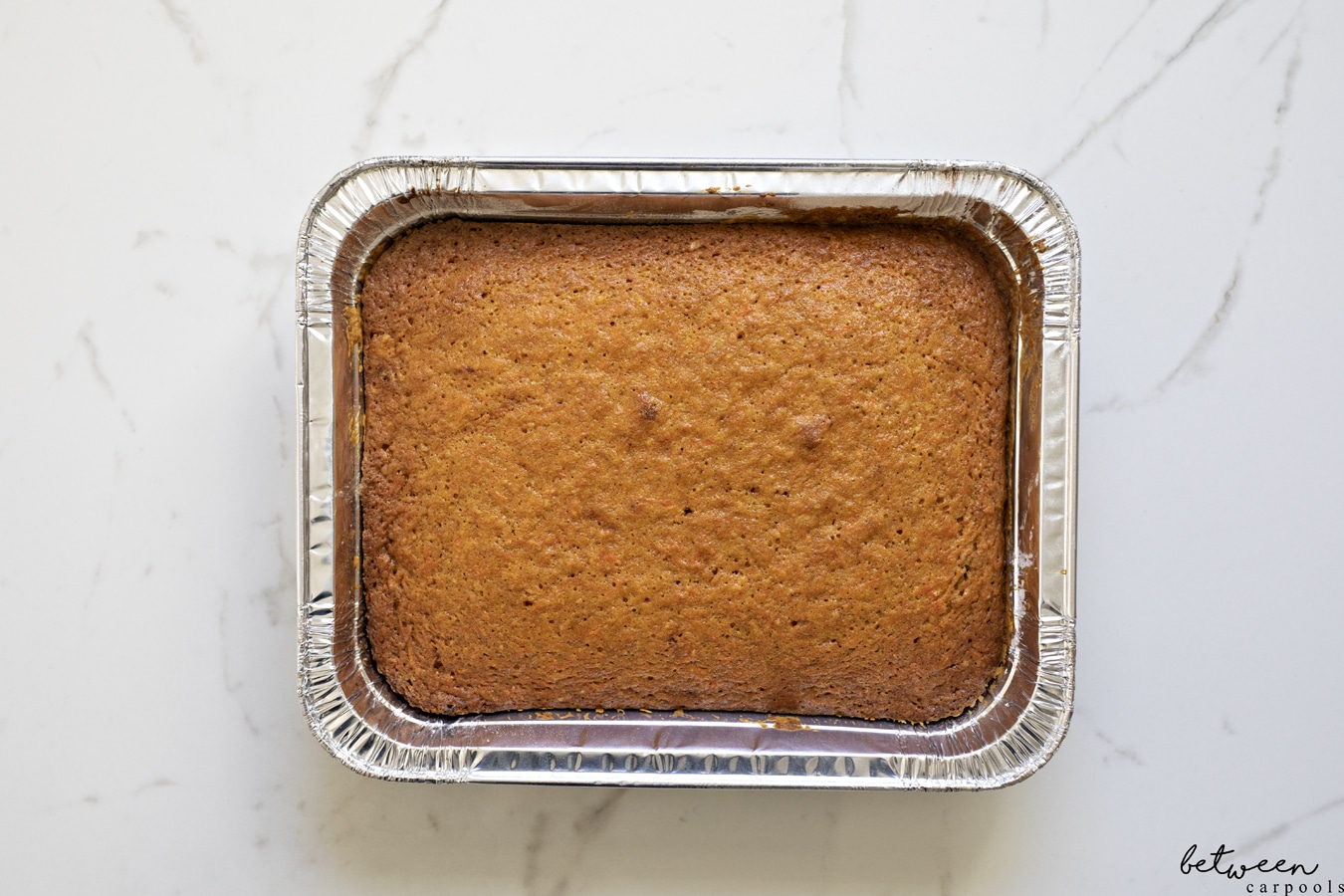 Carrot Cake
Ingredients
4 eggs
2 cups sugar
1 cup oil
2 cups flour
1 teaspoon baking soda
1 teaspoon baking powder
3 cups grated carrots (about 5-6 carrots)
1 teaspoon cinnamon
Instructions
Preheat oven to 350ºF.
Mix sugar, oil, eggs directly in the 9x13 inch pan. Add reminder ingredients and mix well.
Bake for 50 minutes or until middle is firm to the touch.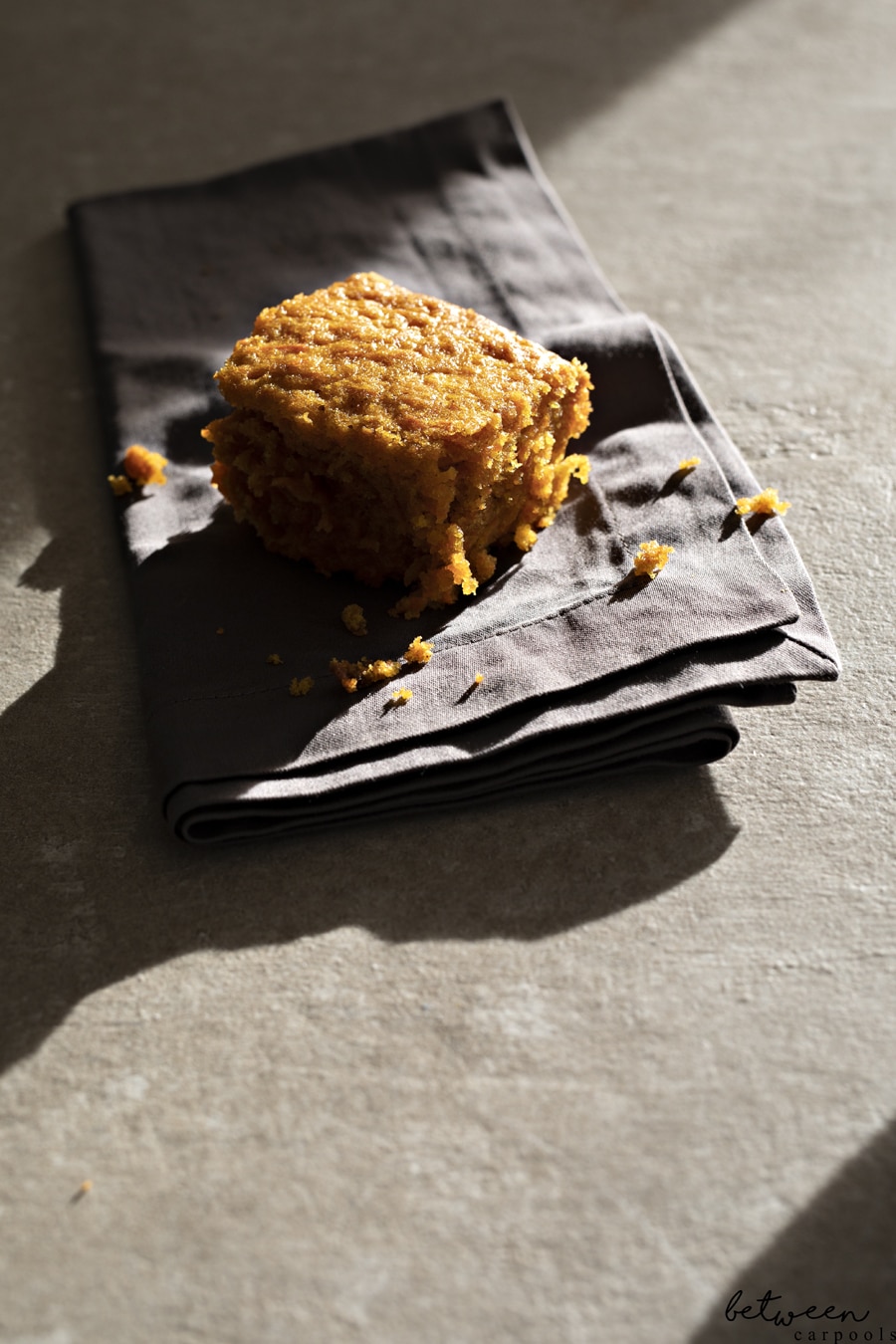 Disclaimer: While 9×13 pans are a great convenient option, all of the recipes featured in this series can also be made in a non-disposable (i.e. glass, ceramic, or metal) baking pan (cooking/baking times may be a little shorter).