Sometimes you can take a good thing and change it up into a completely new good thing. Like Strawberry Blondie good.
That's what Danielle Renov of Peas Love N Carrots did with our chocolate chip sticks. She took out the chocolate, replaced it with real white chocolate and strawberries and a whole new kind of goodness called White Chocolate Strawberry Blondie Sticks was created!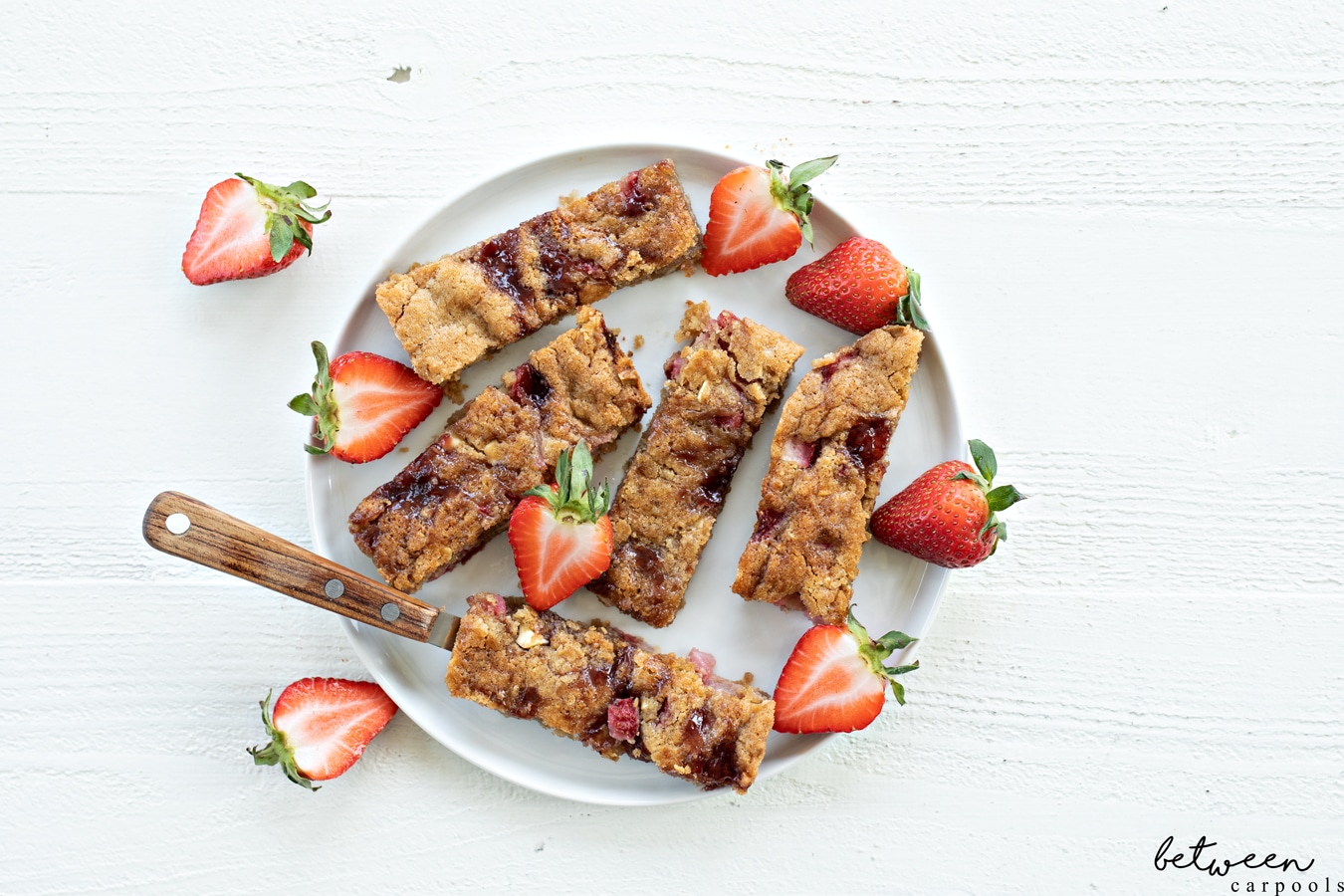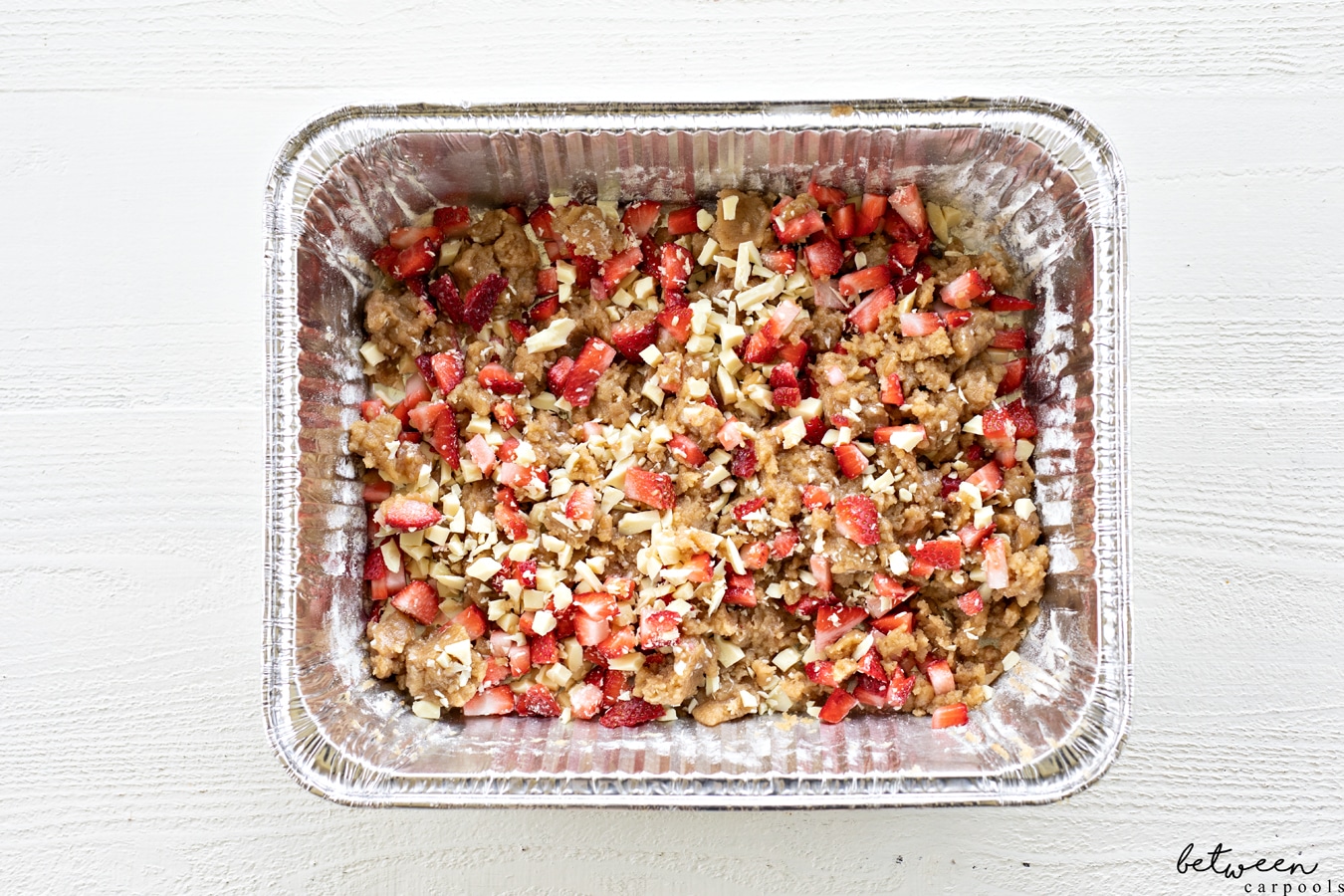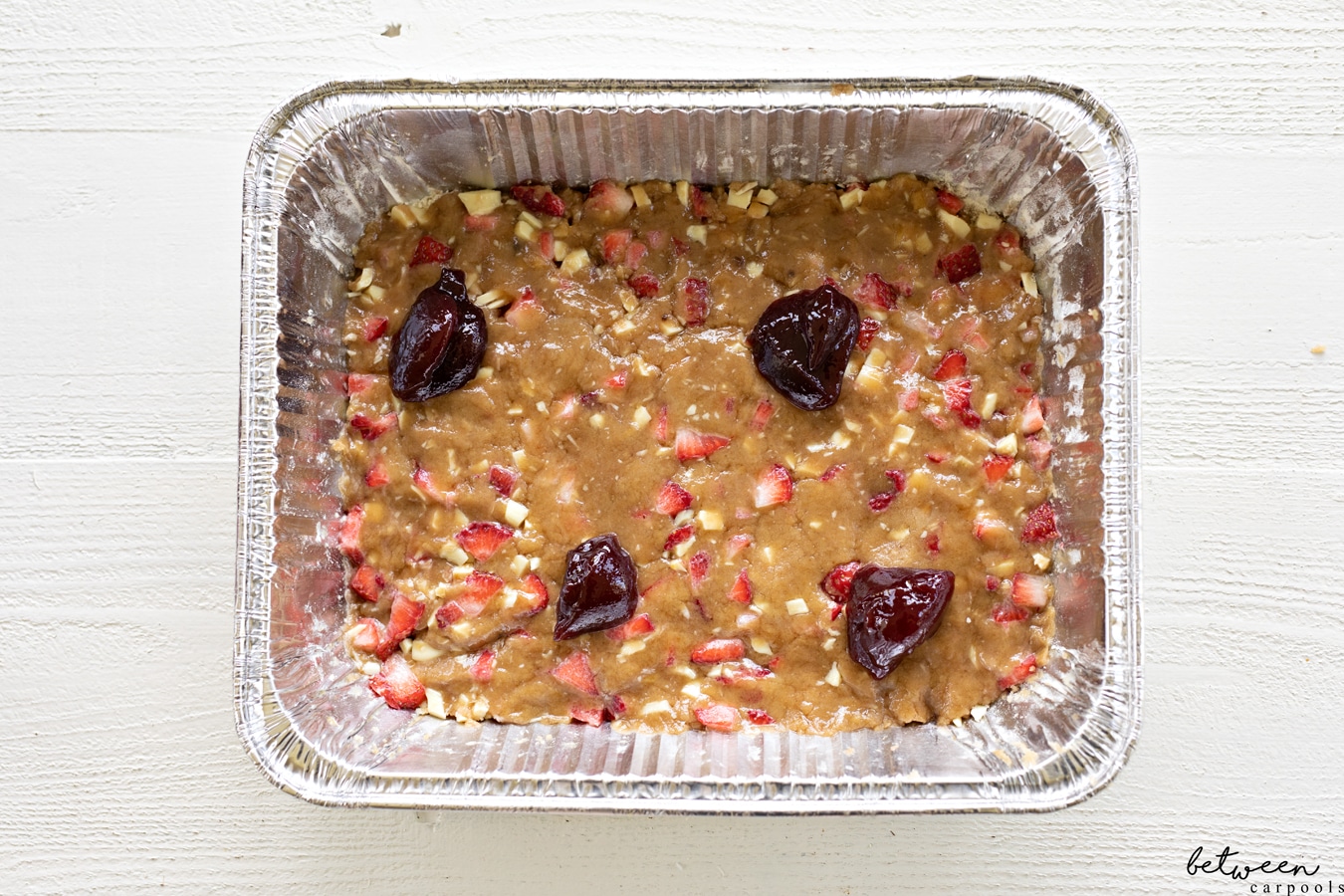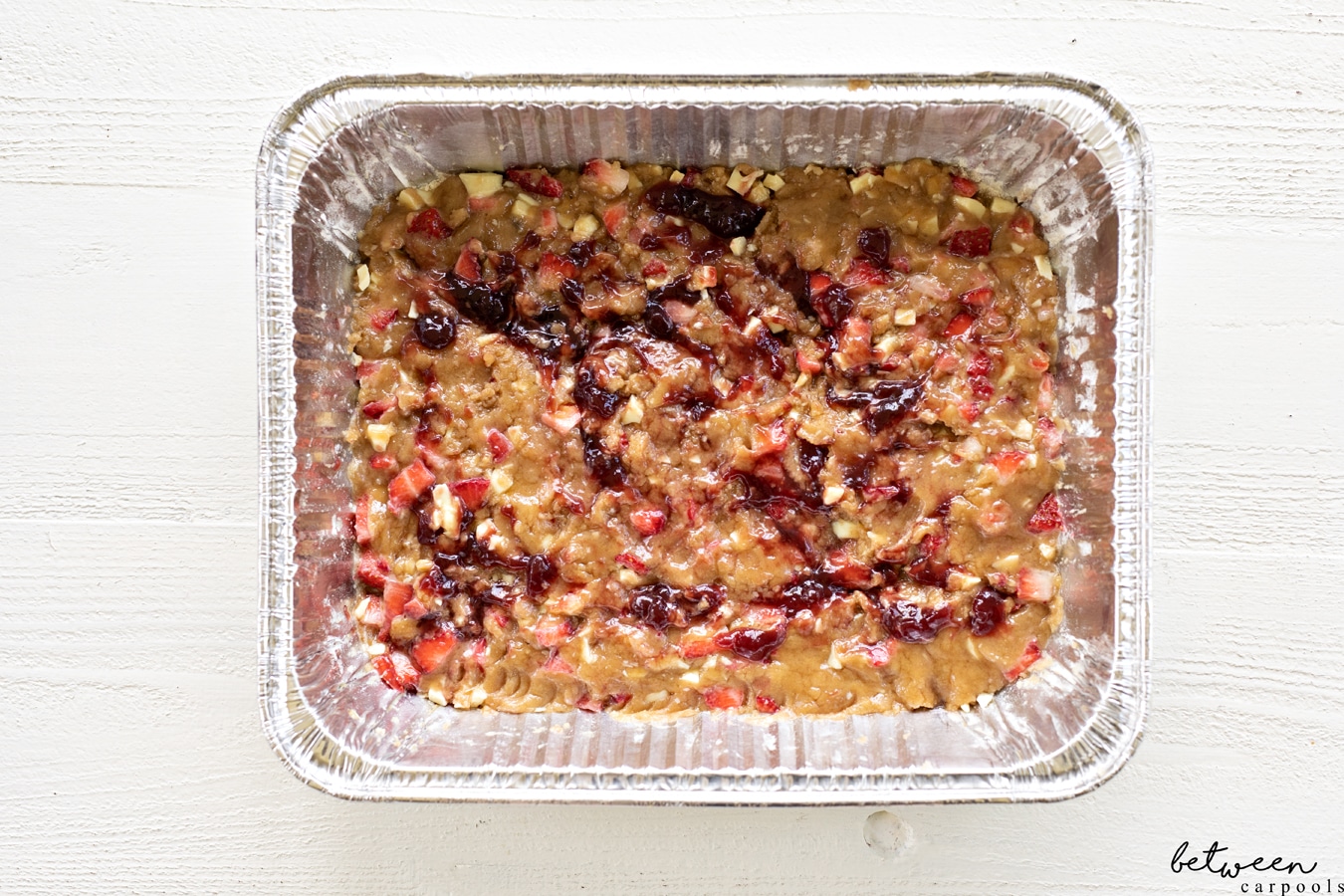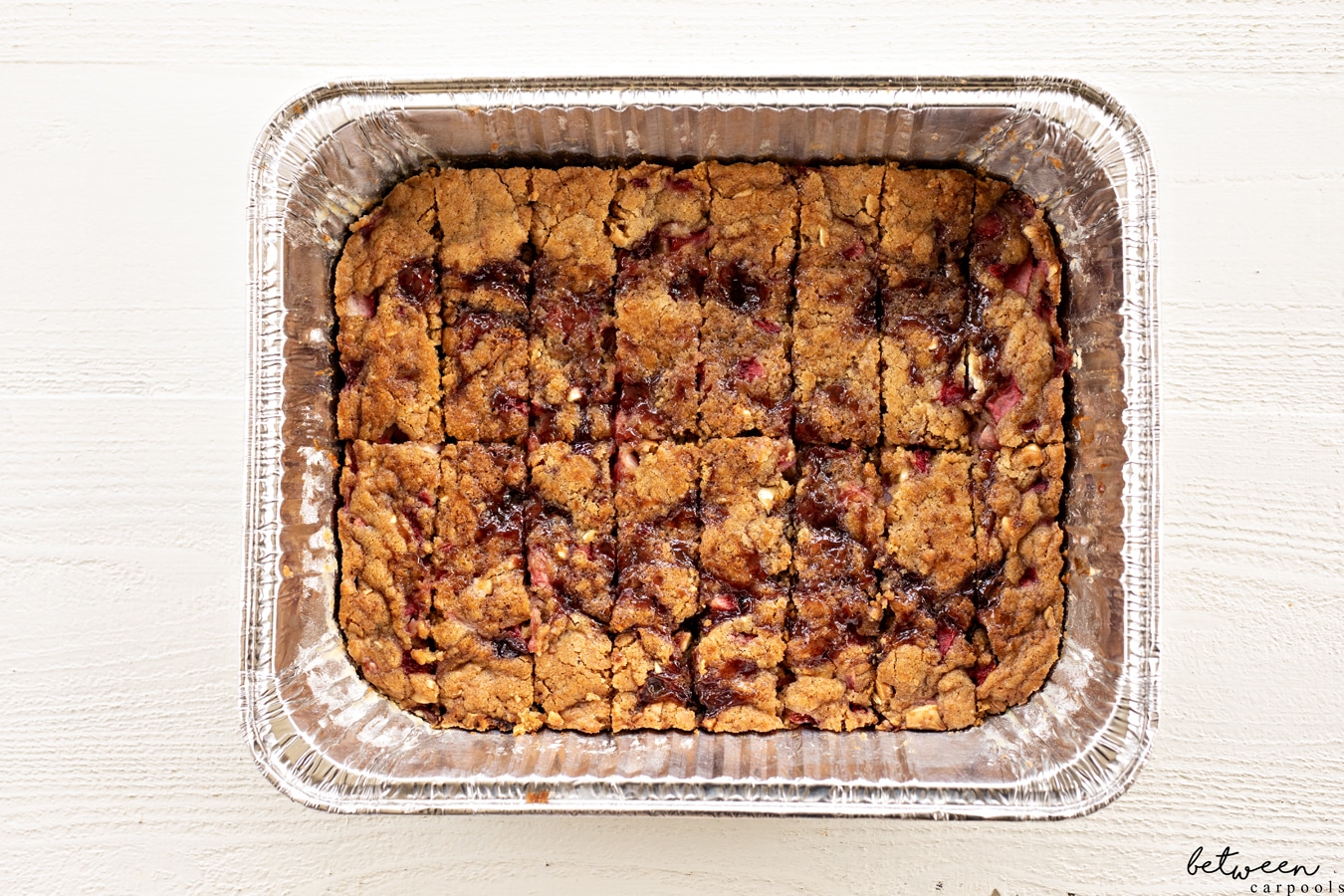 White Chocolate Strawberry Blondie Sticks
Author:
Adapted from Kosher Palette Cookbook
Ingredients
½ cup sugar
½ cup brown sugar
1 egg
½ cup oil
1 teaspoon vanilla extract
½ teaspoon baking soda
1 ¼ cup flour
½ teaspoon salt
1 cup strawberries - cleaned, checked, dried and diced
1 bar good quality white chocolate
4-5 Tbl strawberry or raspberry jam, optional
Instructions
Preheat oven to 350⁰F.
Mix the sugars, egg, and oil directly in the 9x13 pan. Add remaining ingredients (except the jam) and mix together. We found it easiest to do this with a gloved hand.
If using the jam, add in dollops and swirl with a knife. Press the dough into the pan. Bake for 30-35 minutes or until edges are crispy. Cut into 18 bars while still warm. Let cool completely before breaking into sticks. Bars will be a bit softer than chocolate chip sticks, with more of a blondie consistency.