So good and so easy, perhaps you won't ever go back to the original version. We're not sure we will either.
At BCP, some people might say that we've been guilty of making a generation a bit lazier. After all, we can now all bake delicious cakes without taking out a mixer or making any dishes dirty. We don't agree. We think we're making it more accessible and possible to get home-cooked family-friendly meals on the table, especially on those time-pressed days when the task seems so overwhelming. This recipe is going to be one of those automatic go-to's that everyone loves, doesn't entail any dirty dishes, and can go from scratch to ready-to-eat within 20 minutes.
If you have a bigger family and need to double the recipe, you can prepare this on a lined baking sheet.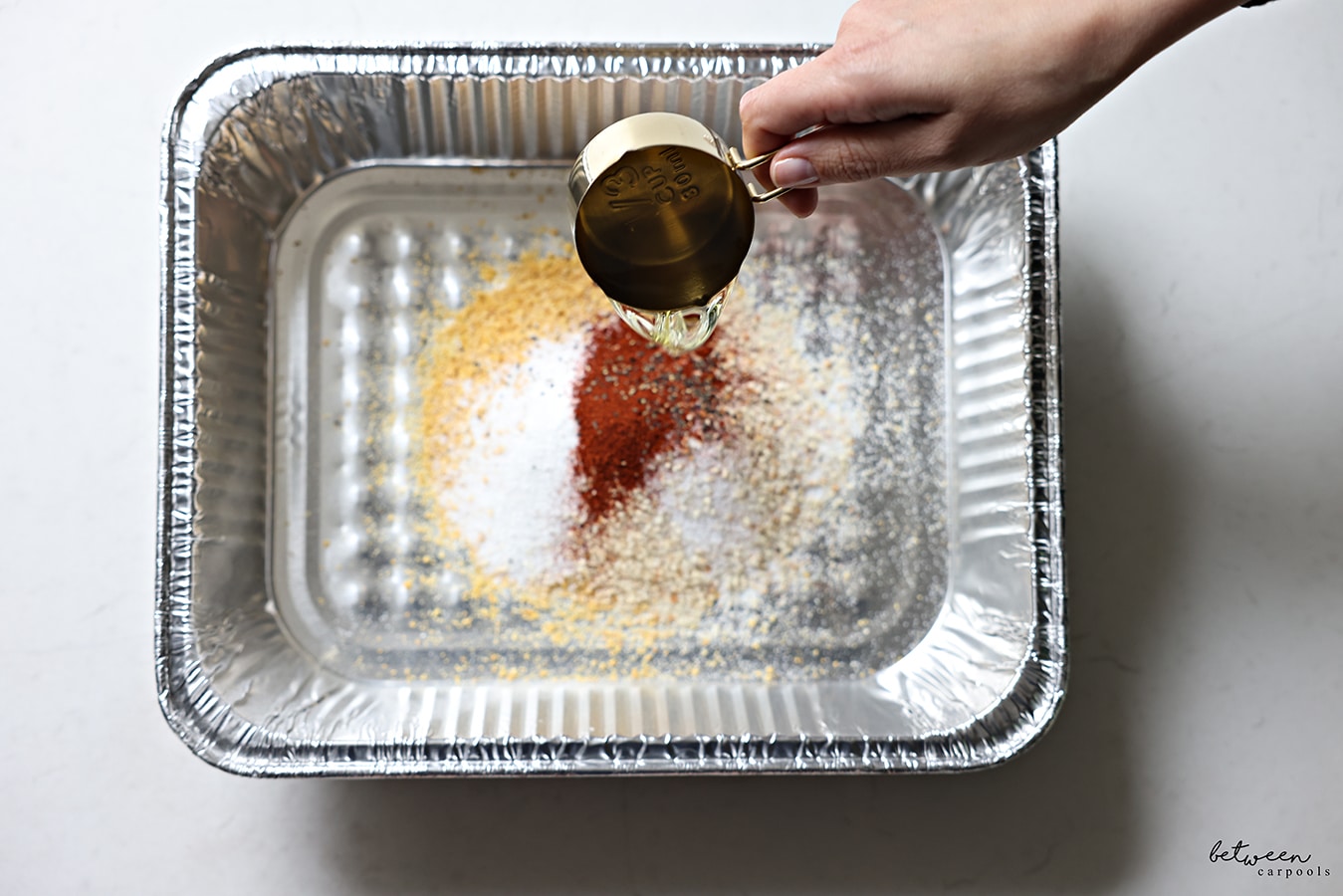 First, just combine all the ingredients except for the chicken directly in the pan.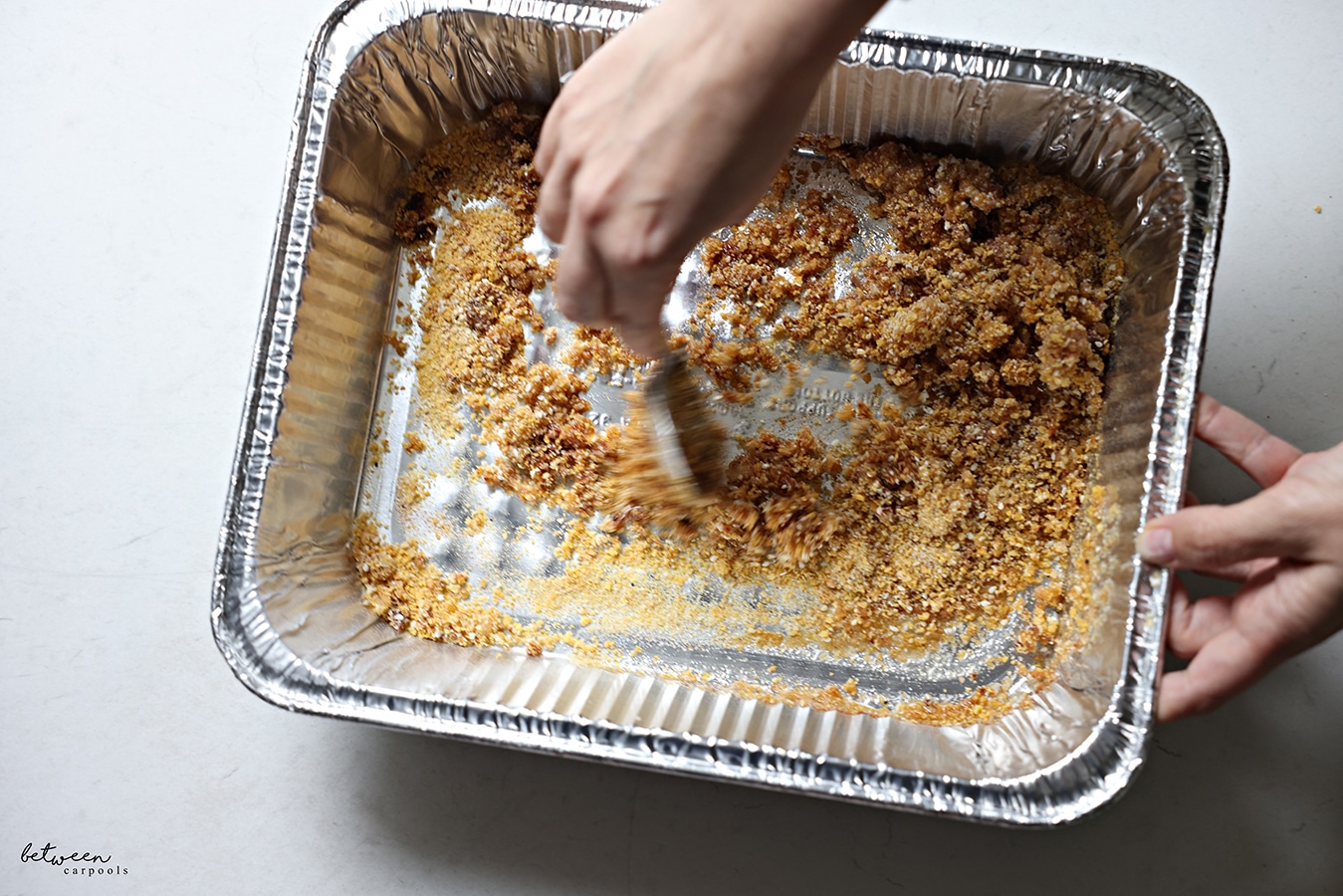 Mix to combine,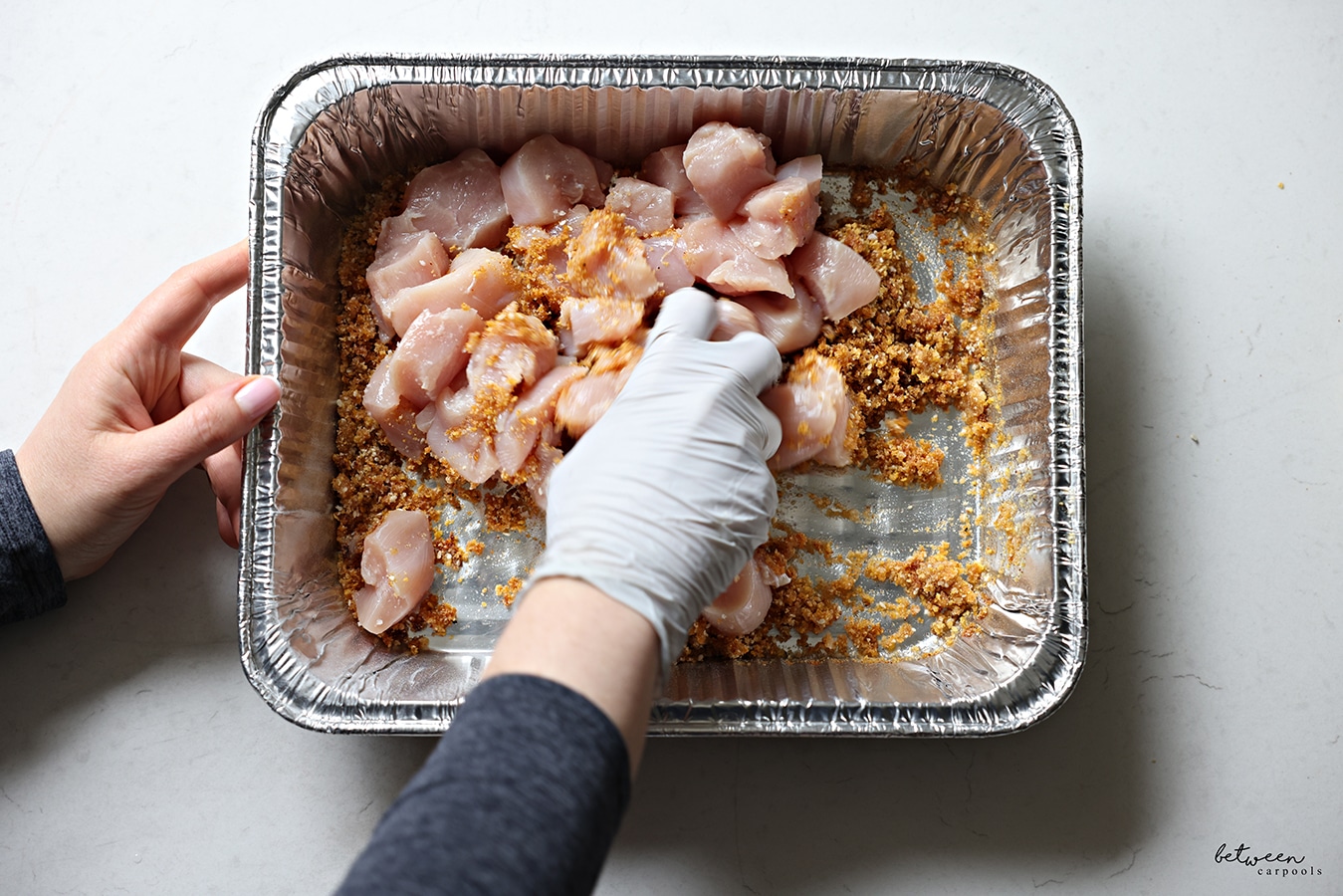 then add the chicken and mix to coat well.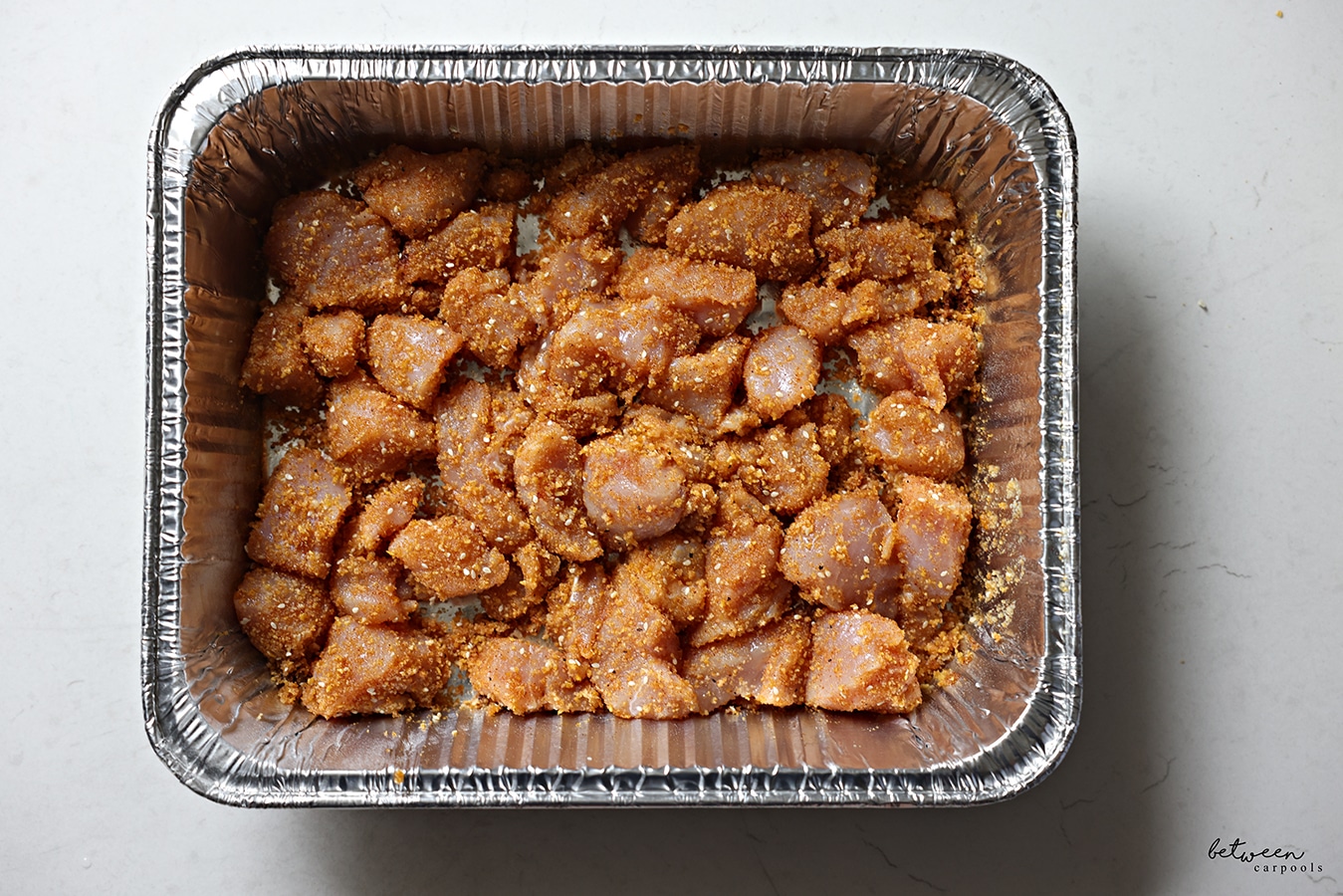 And. That. Is. All. That's right. No breading. No plate with egg and plate with crumbs.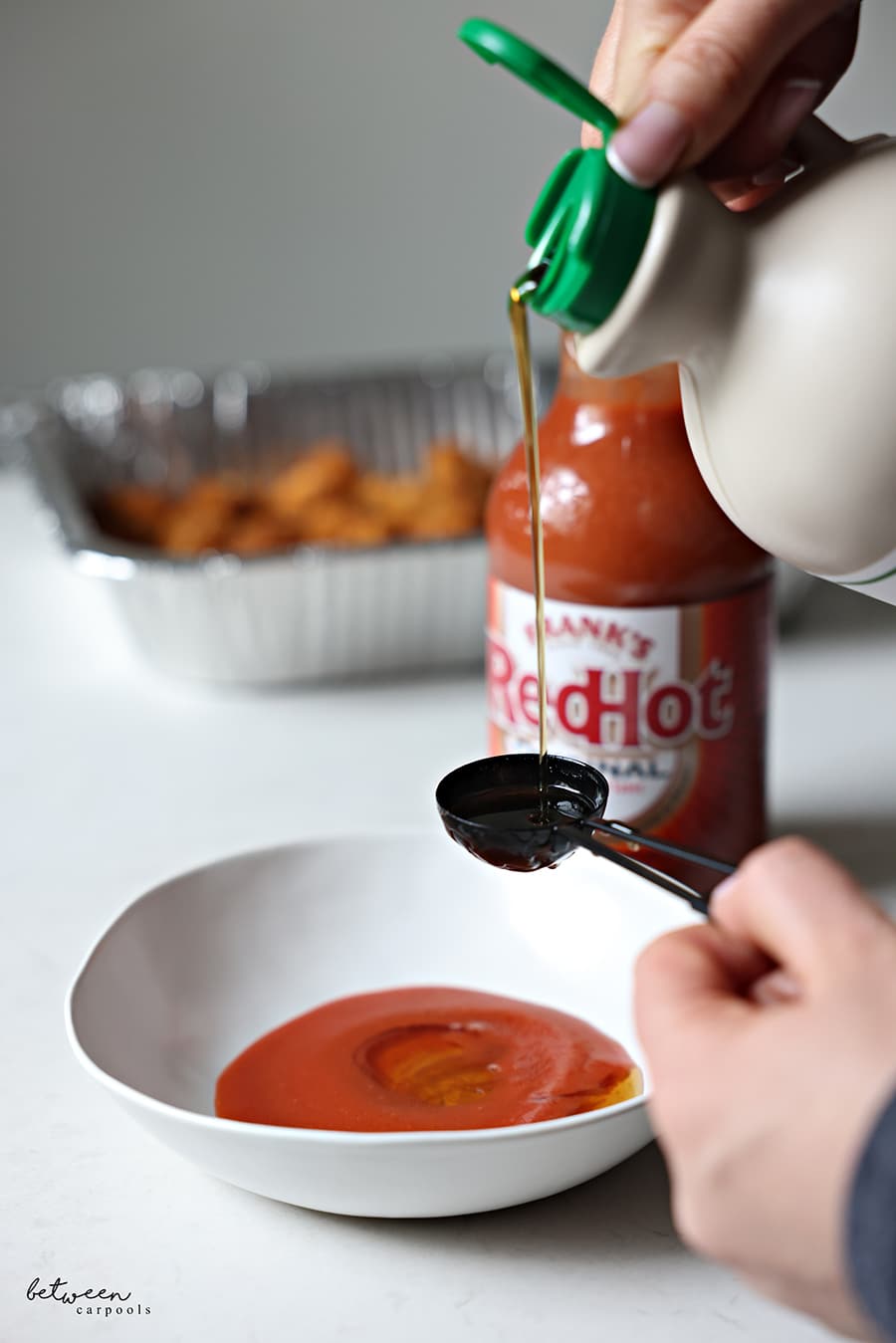 You can mix the sauce together while the chicken is baking.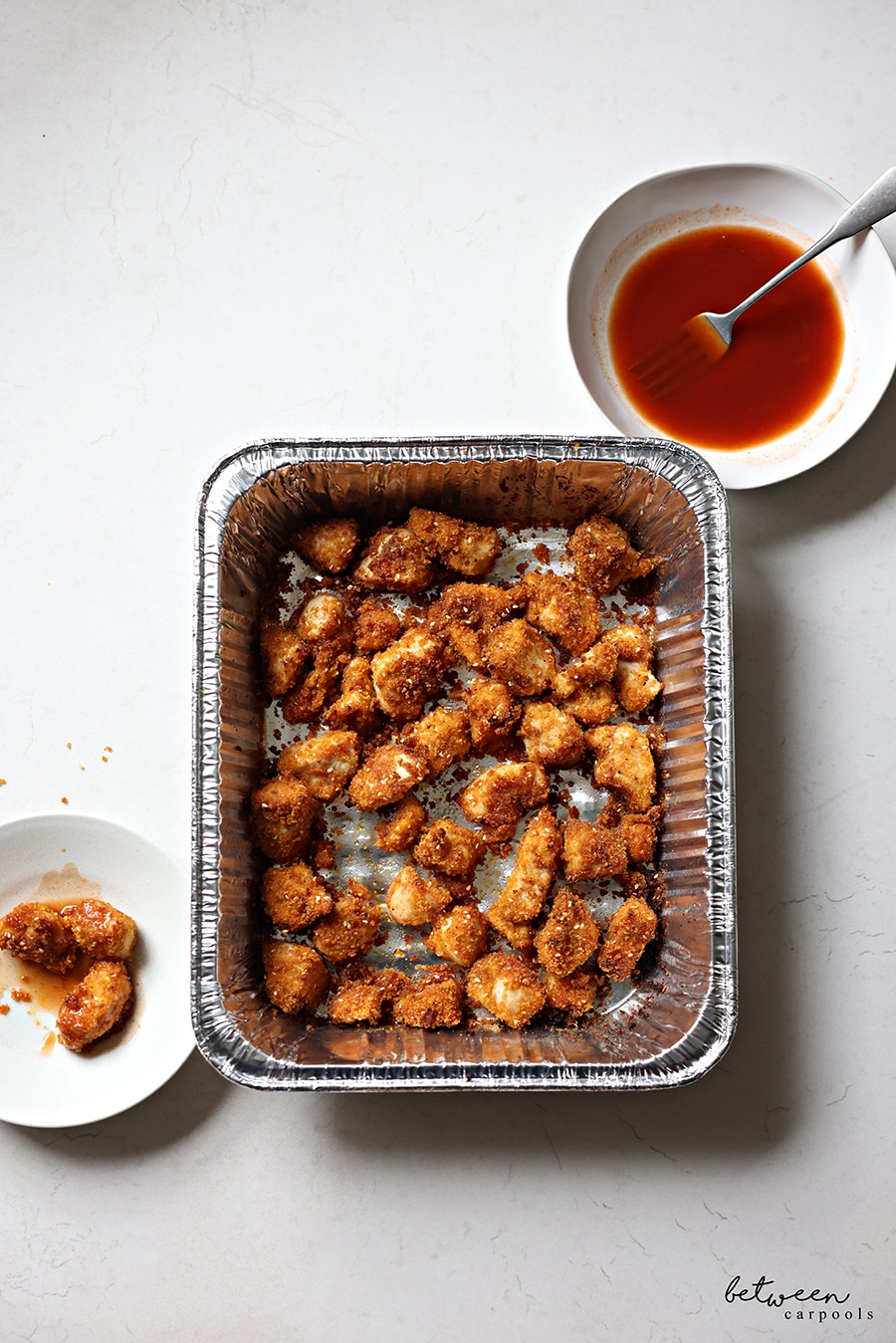 We're not sure if you will be able to bread poppers again after you've made these!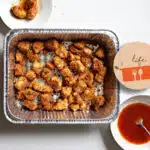 Print Recipe
9×13 Poppers
Ingredients
1½

lbs

chicken cutlets, 

cut into small bite size nuggets

⅓

cup

breadcrumbs

⅓

cup

cornflake or panko crumbs

⅓

cup

oil

2

tsp

sugar

1

tsp

kosher salt

1

tsp

garlic powder

1

tsp

paprika

dash

black pepper
Hot Maple Popper Sauce: 
2

tbsp

maple syrup

2

tbsp

hot sauce franks

1

tsp

soy sauce
Instructions
Preheat oven to 425°F or 400°F on a convection oven.

In a 9×13 pan, combine all ingredients except for the chicken. Add chicken and toss to coat directly in the pan. Make sure chicken is in one layer (if you are preparing more than 1½ lbs, you will need to do this on a baking sheet).

Bake for 15 minutes. Toss lightly and bake an additional 5 minutes.  

Combine sauce ingredients. Serve alongside or toss with chicken before serving.
FOR EXCLUSIVE CONTENT AND A PEEK BEHIND THE SCENES, MAKE SURE TO JOIN OUR WHATSAPP STATUS HERE. JOIN OUR WHATSAPP GROUP AND WE'LL LET YOU KNOW WHEN A NEW POST IS UP!