We have lots of fun family activities and games coming up over the next couple of weeks. This custom family version of Hedbanz is easy to recreate and fun to play!
Need a quick family game that you can put together in minutes? We got you. Let's take the popular Hedbanz game and make it our own. Each person draws a card to stick on their headbands without looking. On your turn, ask "yes" or "no" questions to find out what your card is – a person, place, food or object!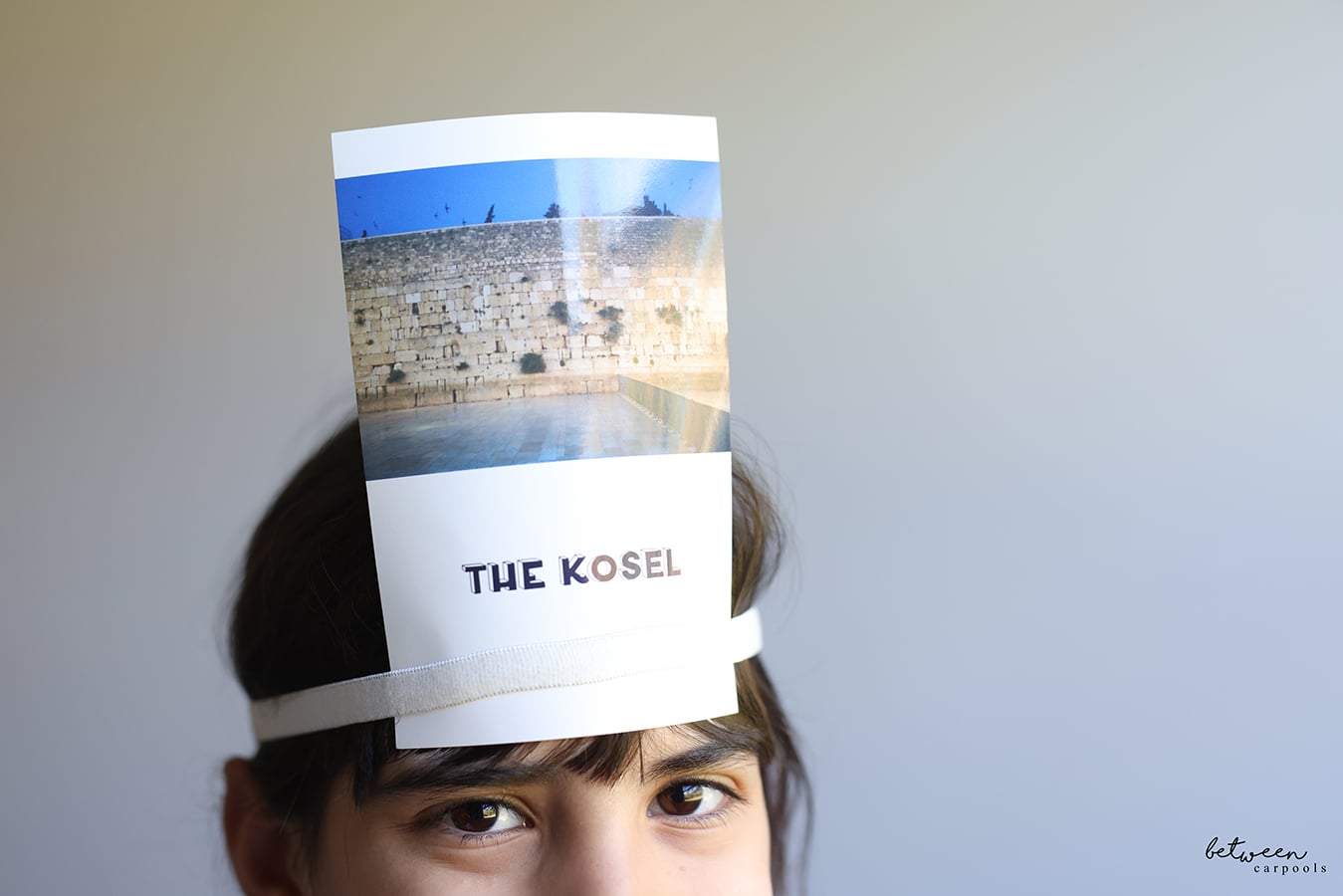 Start by getting some thin headbands. You can use any that you already have at home, they simply need to be able to hold the cards in place on each person's head. These or these colorful ones on Amazon are what we used.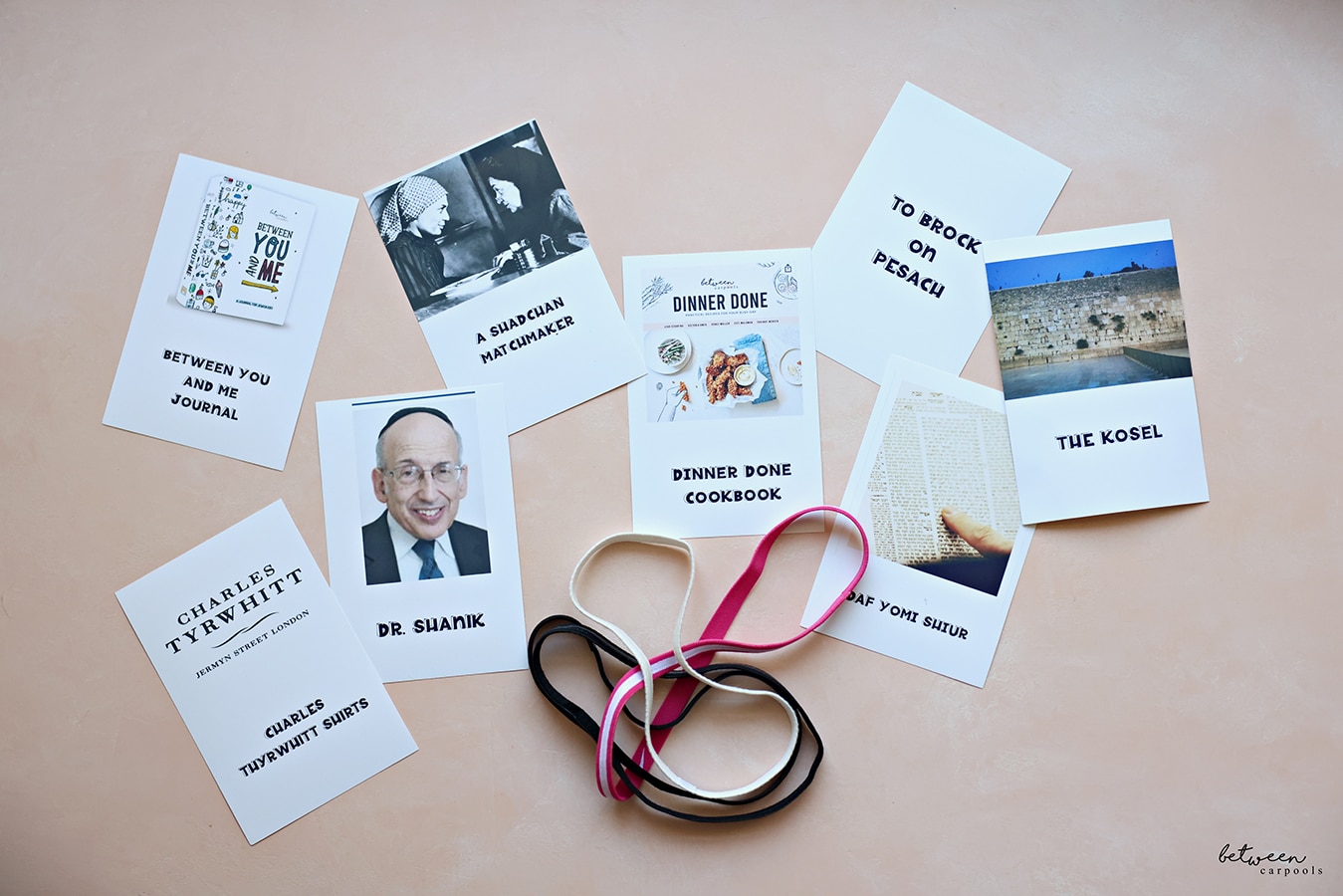 Prepare cards. You can print them out on 4×6 card stock, photo paper or just draw on card stock, index cards with good ol' fashioned pen and markers. Make sure the paper you use is card stock so that they stay upright under the band.
Choose things that are fun for your family. In Lakewood, NJ, where most of us live, Dr. Shanik is a famous figure, all the yeshiva boys are obsessed with Charles Twyrwit shirts, and obviously we included our books, Dinner Done and Between You and Me. (You can make this part of the activity…with each person drawing a bunch of cards…as long as no one else sees!)
Place all cards face down. Choose one card and, without looking, place the card in the headband facing the other players. It's easier if another player puts the card on your forehead for you. 
Start playing! 

Decide if you want to play using a one minute timer, or let the person have up to 20 questions. It's up to you if you want to take turns asking questions (with everyone wearing a card at the same time), or you stick with one person at a time.
Make sure each person is only asking yes or no questions, and have fun! Let us know what themes you came up with when you played the game!
FOR EXCLUSIVE CONTENT AND A PEEK BEHIND THE SCENES, MAKE SURE TO JOIN OUR WHATSAPP STATUS HERE.