Did you know you can buy your favorite donut fillings ready to go in a giant piping bag?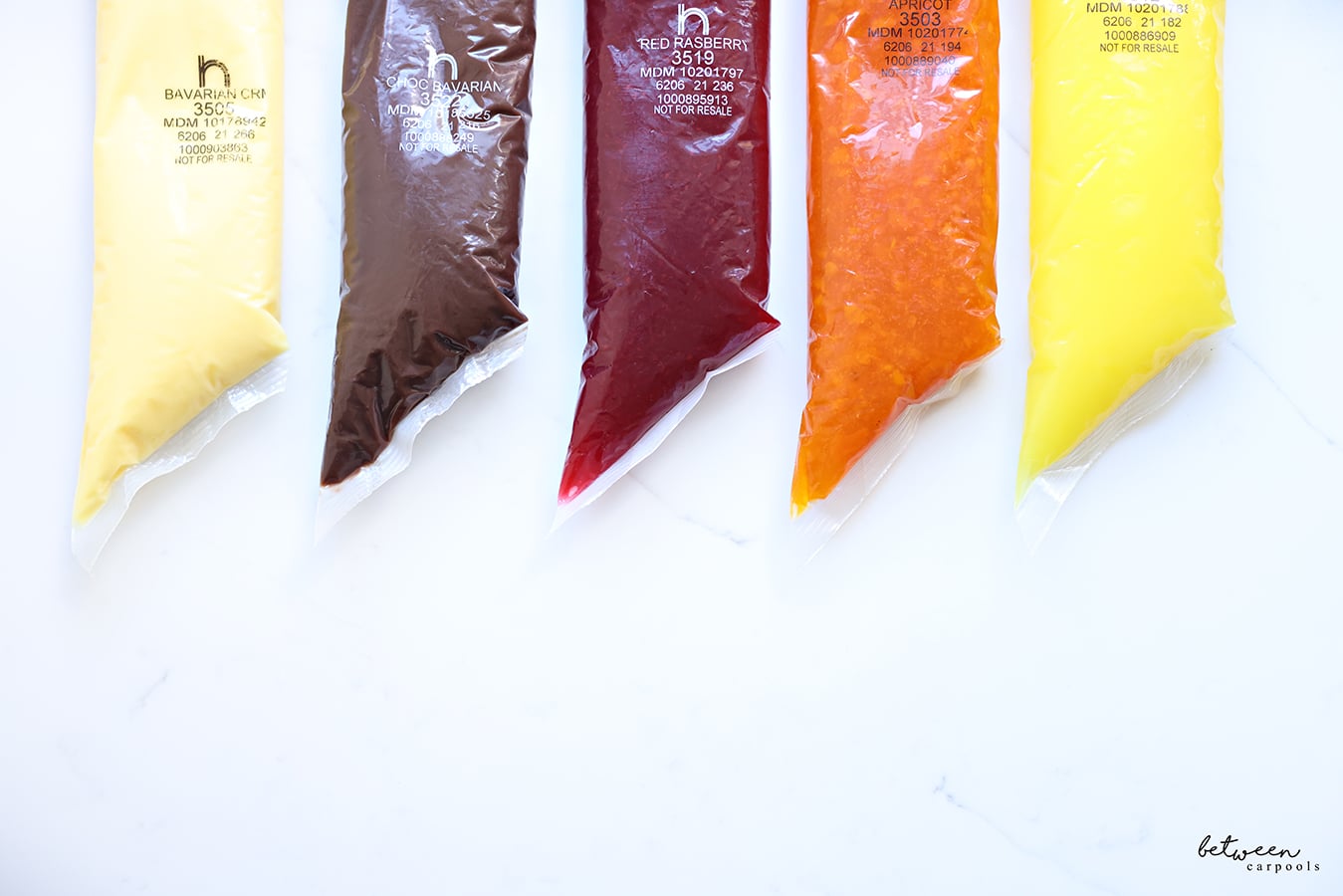 I'm not even sure how, but last Chanukah, I came across these fillings from Henry and Henry. When I mentioned it on the team chat, Leah said she was pretty sure Naomi Elberg had mentioned them in this post she wrote for us. Sure enough, it was there, but definitely doesn't get the attention it deserves.
These are parve, delicious, ready-to-use donut fillings. In many flavor options, including bavarian cream aka custard. And chocolate bavarian cream. And classic raspberry. So many…
When I tracked them down on the wholesaler's website, I saw that all the bulk tubs of the same products had an OU marking. The redi-paks (pictured here), which are 2 lb giant piping bags, are labeled "not for resale" and don't have hashgacha, nutrition or ingredient information on the individual packages.
I reached out to the OU, and while they do certify the redi-paks, they can't stand by an individual unit that is sold without the markings. Only purchasing a full case that has the OU on the box is covered by their hechsher – in case there are other plants making the same item or possibly repackaging. The reason you might find these in local stores is because the store is purchasing a full case with the OU and can then put the same information sticker on the individual items.
We reached out to The Peppermill to see if they carry this product. They said they don't yet, but can get them in and sell them in their Brooklyn store and on their site if we'd like them to.
So, dear readers, now that you know what it took to get these Chanukah-changing products to you, head over to The Peppermill and choose the flavors your family will enjoy most!! (While you're there, look around. They have such a great selection of fun additions to your Chanukah baking, including the cookie cake kit mentioned in our Chanukah Gift Guide.)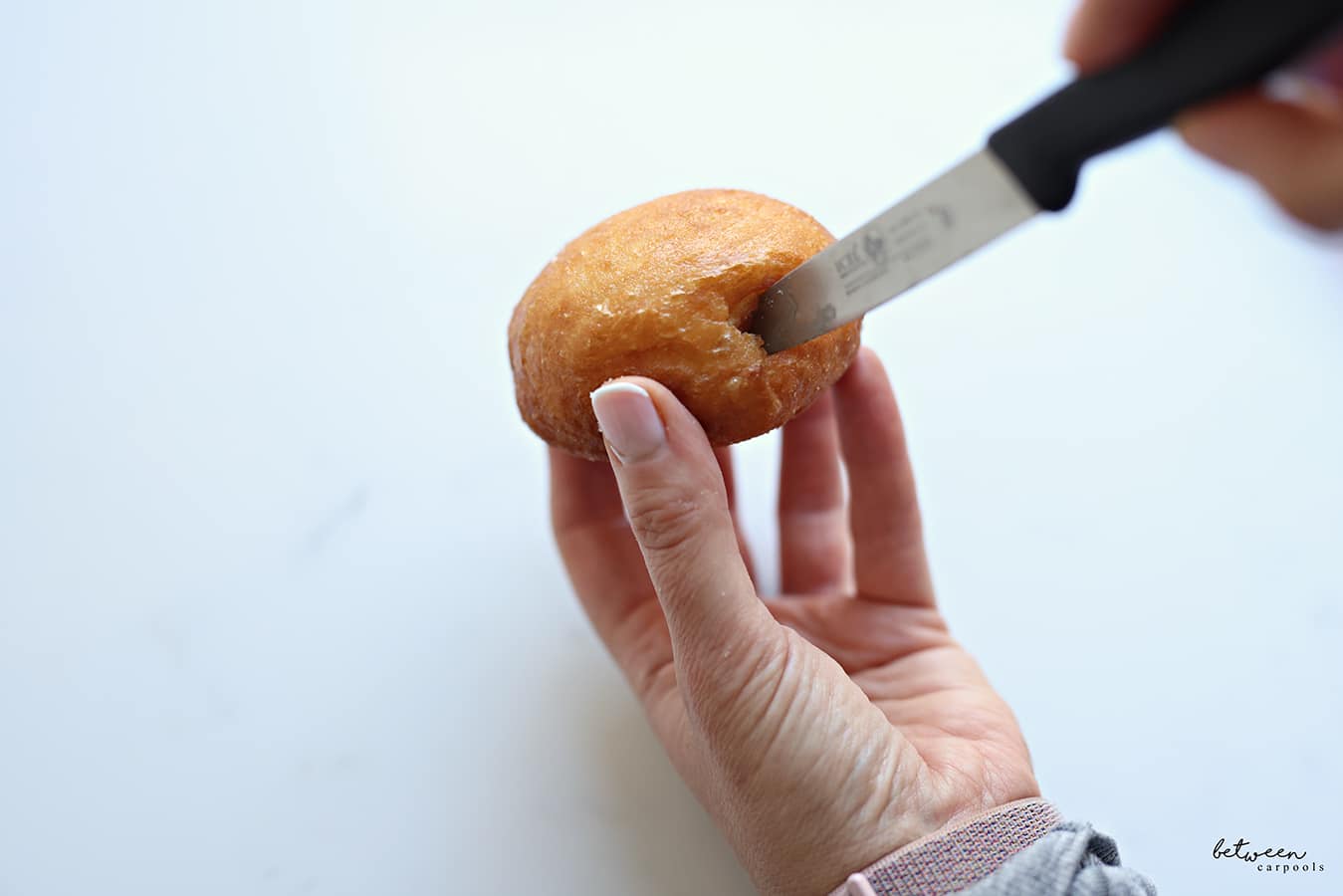 And how do you use them? Simply use a knife to poke a hole in the donut (we love our yeshiva donuts best) and then insert the tip of the bag into the hole.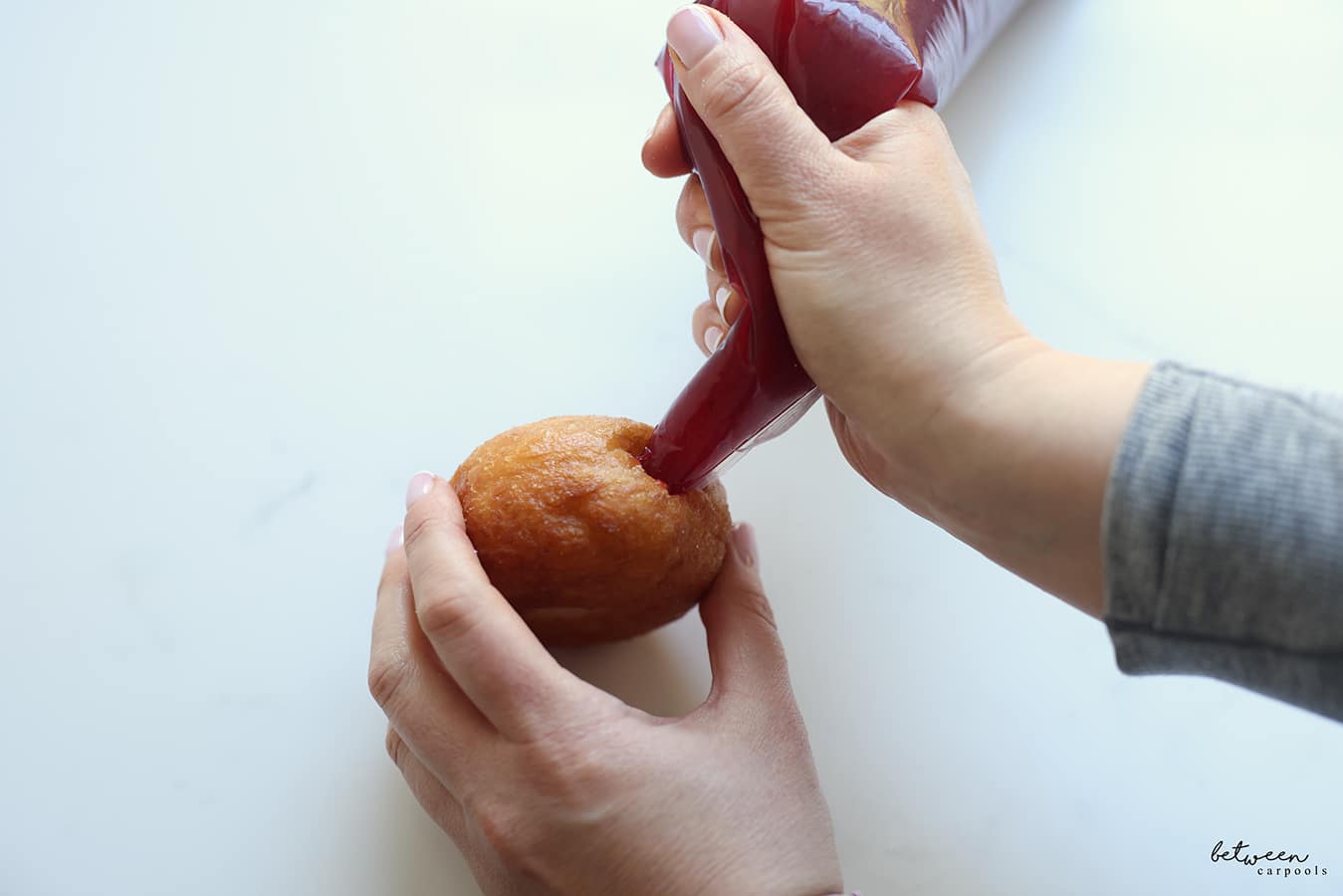 Squeeze as much filling into the donut as you like.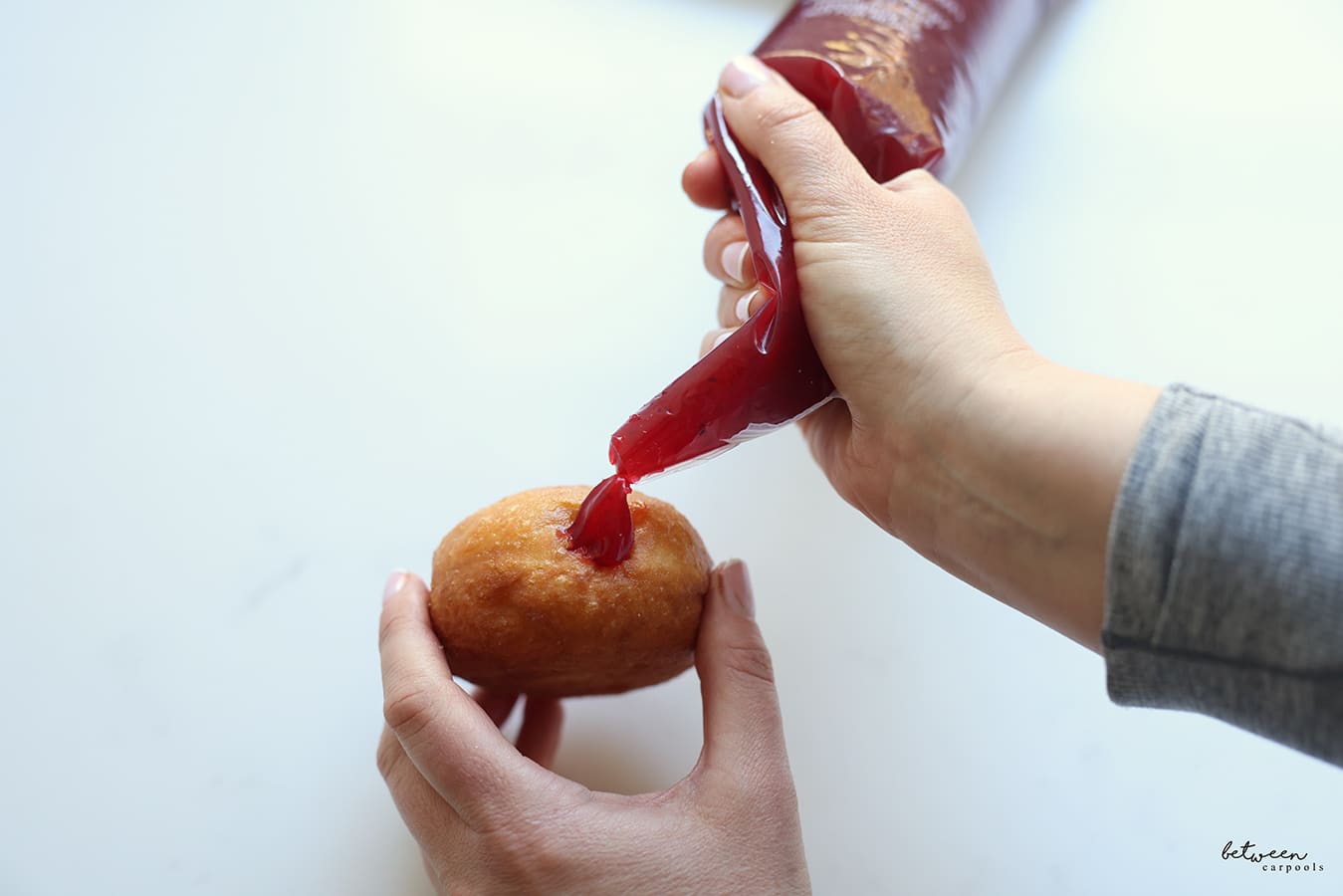 A little dollop at the opening lets people know what flavor they're getting – and looks pretty!
FOR EXCLUSIVE CONTENT AND A PEEK BEHIND THE SCENES, MAKE SURE TO JOIN OUR WHATSAPP STATUS HERE.