This pre-Pesach craft is the perfect activity to keep kids busy when you're busy prepping. 
We don't usually feature crafts for Erev Pesach. At this stage in our lives, we're moms of both big kids and little kids and we haven't had the need to entertain the little ones in awhile. They somehow get swept in the middle of the Pesach prep and become a part of it – or they fend for themselves (yes moms of little kids it does get easier!). 
But we do remember those days when the kids were home and we did need a Pesach-relevant activity to entertain them. We came up with this craft, and we knew some of you would love it.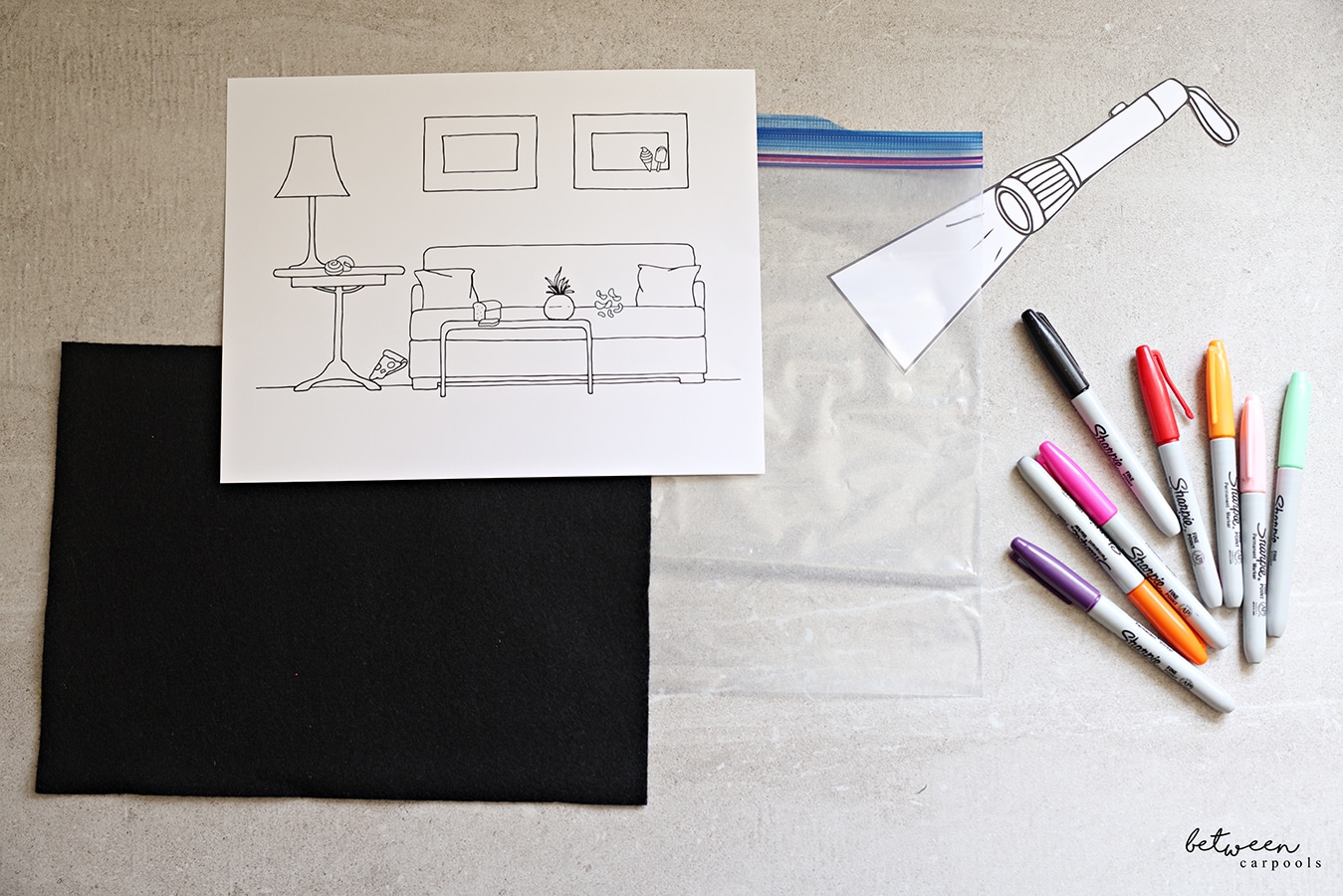 We even love it so much, we're inclined to take a few minutes to sit with our kids to create it (or, to be honest, we we will get our preteens to do this with their younger siblings!)
You'll Need:
* 1 one-gallon resealable plastic bag
* Colored Sharpie markers
* Black paper (or felt or fabric)
* White paper to print flashlight (or draw your own flashlight on white paper)
* Download our drawing (optional)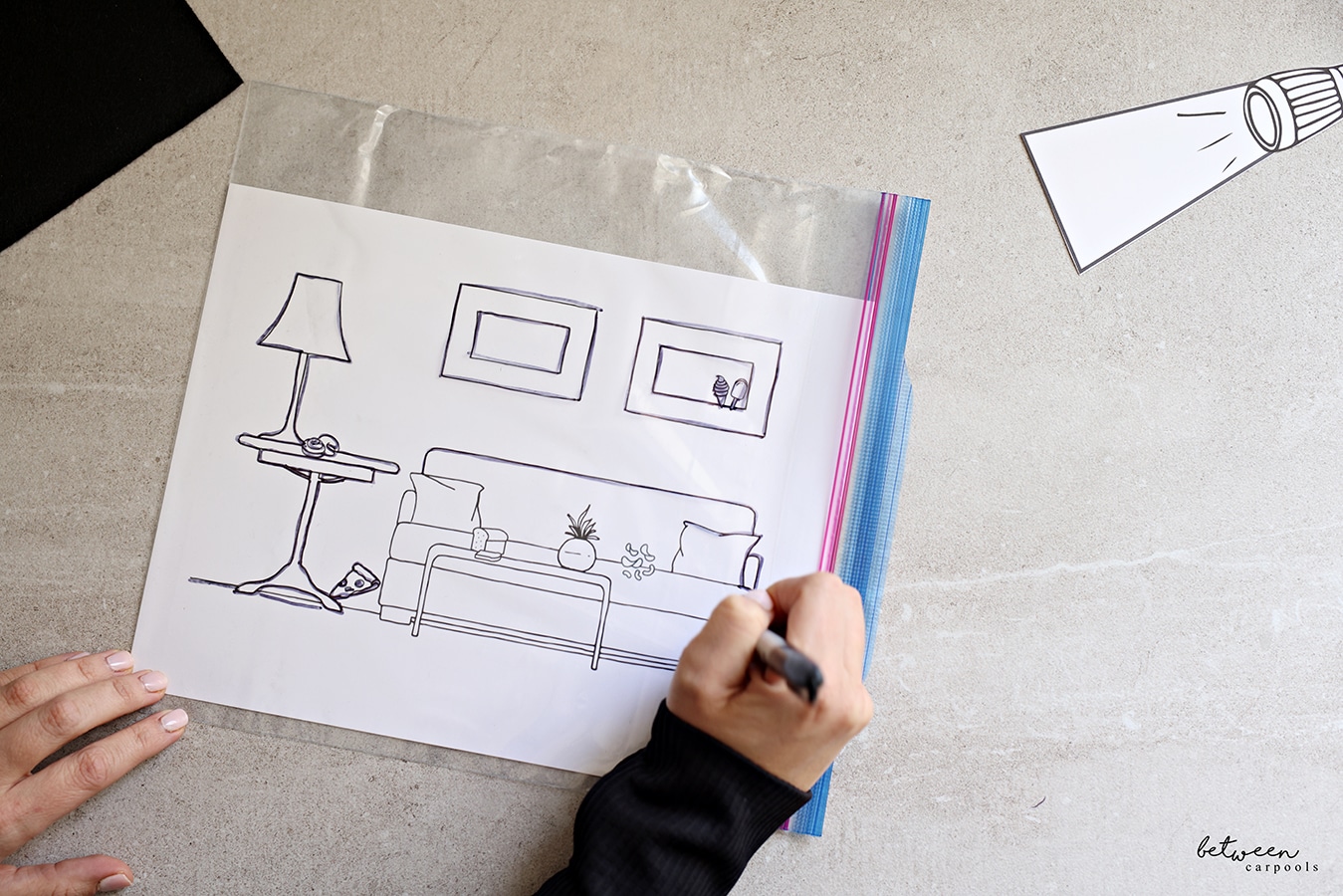 Start by downloading and printing our drawings here! You can also draw your own photos of whatever scene you want directly on the plastic bag. If using our drawings, place the drawing into the bag and trace with a permanent marker.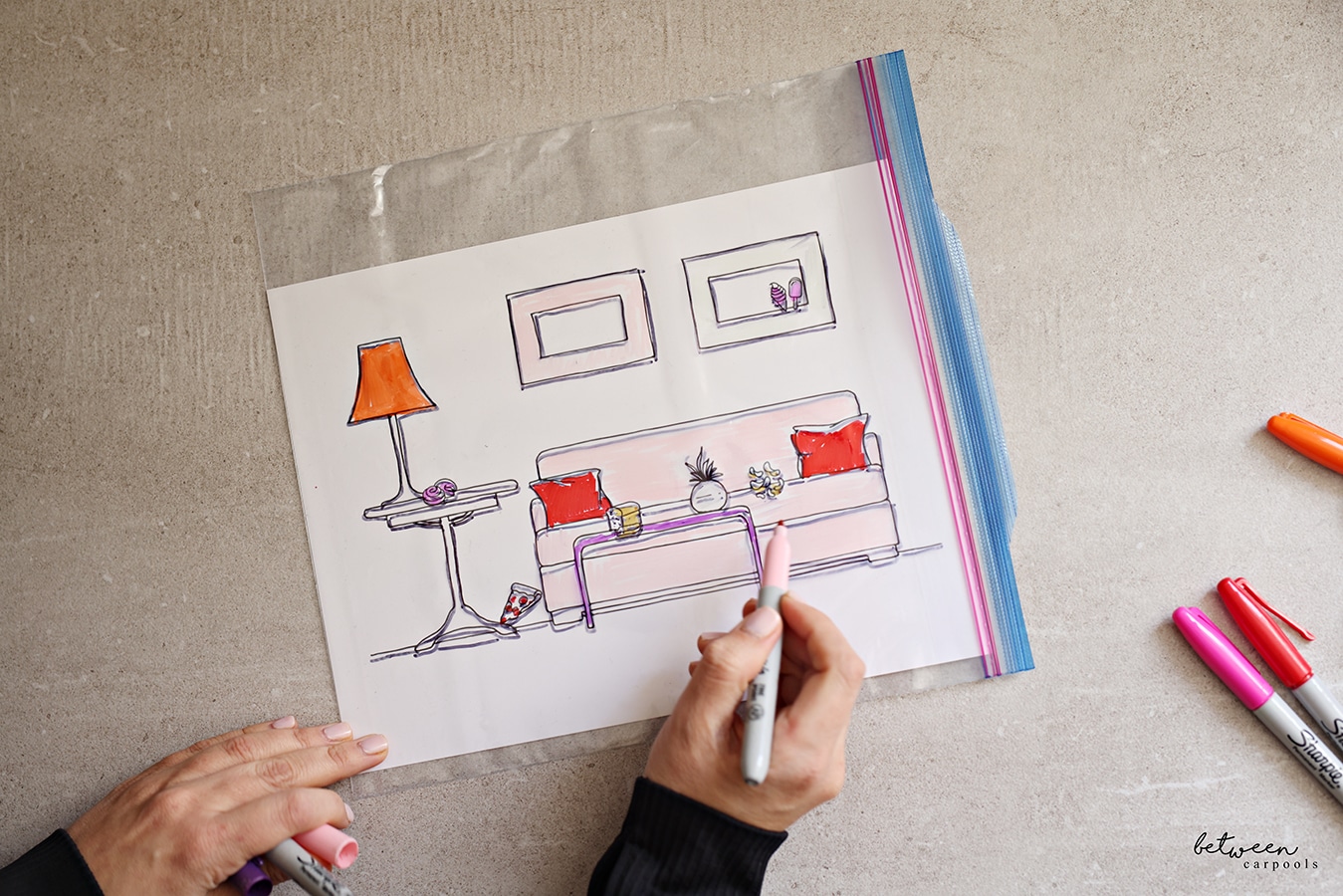 Color in the scene using the colored Sharpie markers. Remove drawing.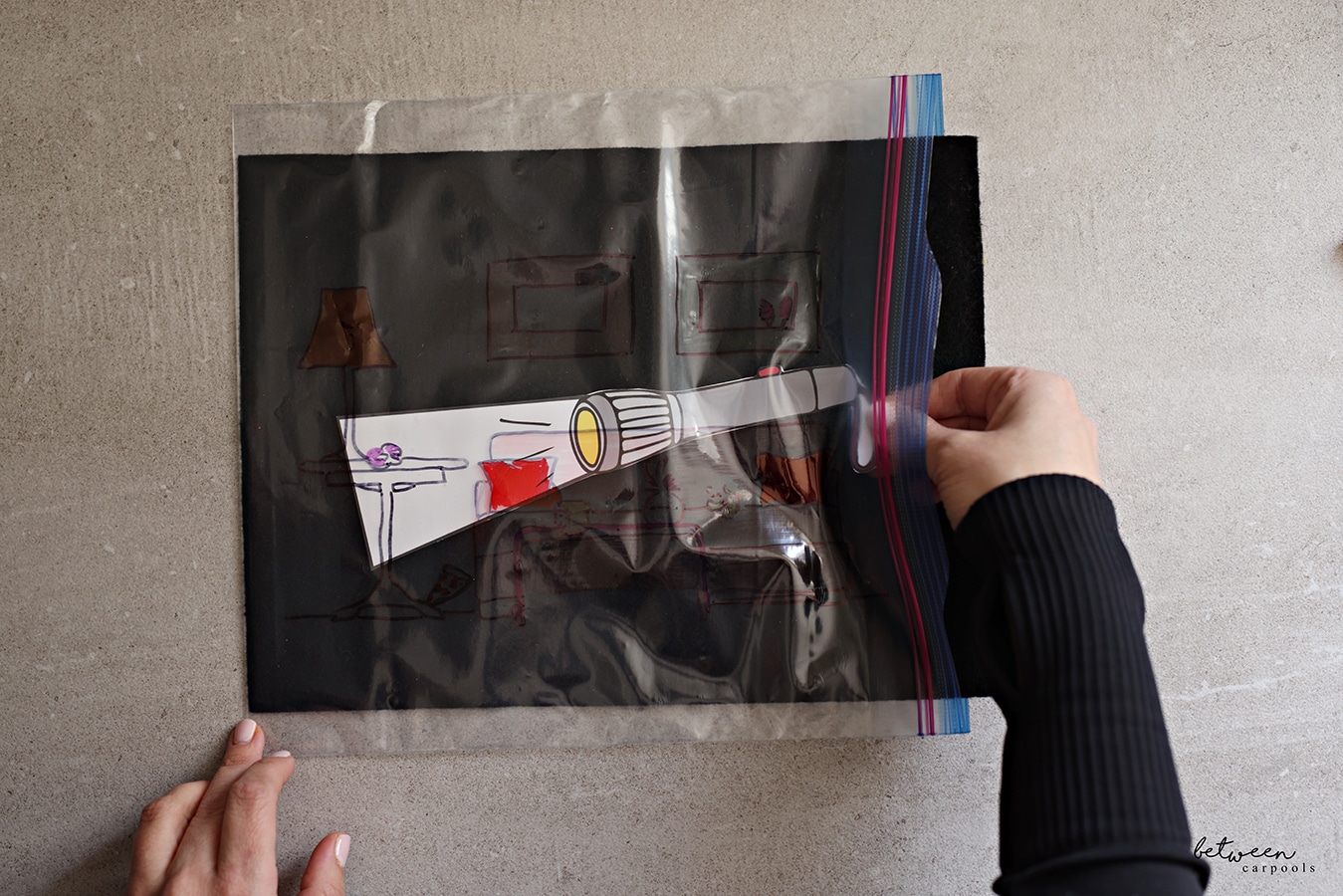 Place black paper (or felt or fabric) into the bag. Insert flashlight and help the kids spot the chometz in the scene!
On the subject of Pesach-related crafts, in the past we've shared a DIY Pesach pillow case and a super easy no-help-needed coloring "Cleaned for Pesach" door hanger. Here's another fun Pesach coloring page + riddles!
FOR EXCLUSIVE CONTENT AND A PEEK BEHIND THE SCENES, MAKE SURE TO JOIN OUR WHATSAPP STATUS HERE. JOIN OUR WHATSAPP GROUP AND WE'LL LET YOU KNOW WHEN A NEW POST IS UP!