Need new yummy ideas that work on a calorie budget? I've got a few – starting with Greek Yogurt.
I'm an all or nothing kind of girl. Moderation does not really work for me when it comes to dieting. I have to be all in and for me that means counting and tracking my calories.
But finding meals that fit your calorie budget can be hard so we all tend to fall into the trap of repeating the same meals over and over. There's so much good, healthy food available to us—if we could just come up with new ideas for combinations and variety. So, from time to time, I'll be sharing some of my meals/snacks that might inspire you to try something new.  Calorie counts will be included based on the recommended serving size, using MyFitnessPal as my calculator.
Remember—these are not recipes! They are just fresh ideas for flavor combos you may not have thought of yourself.  And I'd love to hear some of your ideas—if I love it, I'll photograph it and share it with the Between Carpools world.
Without further ado, today's breakfast—a savory Greek yogurt bowl.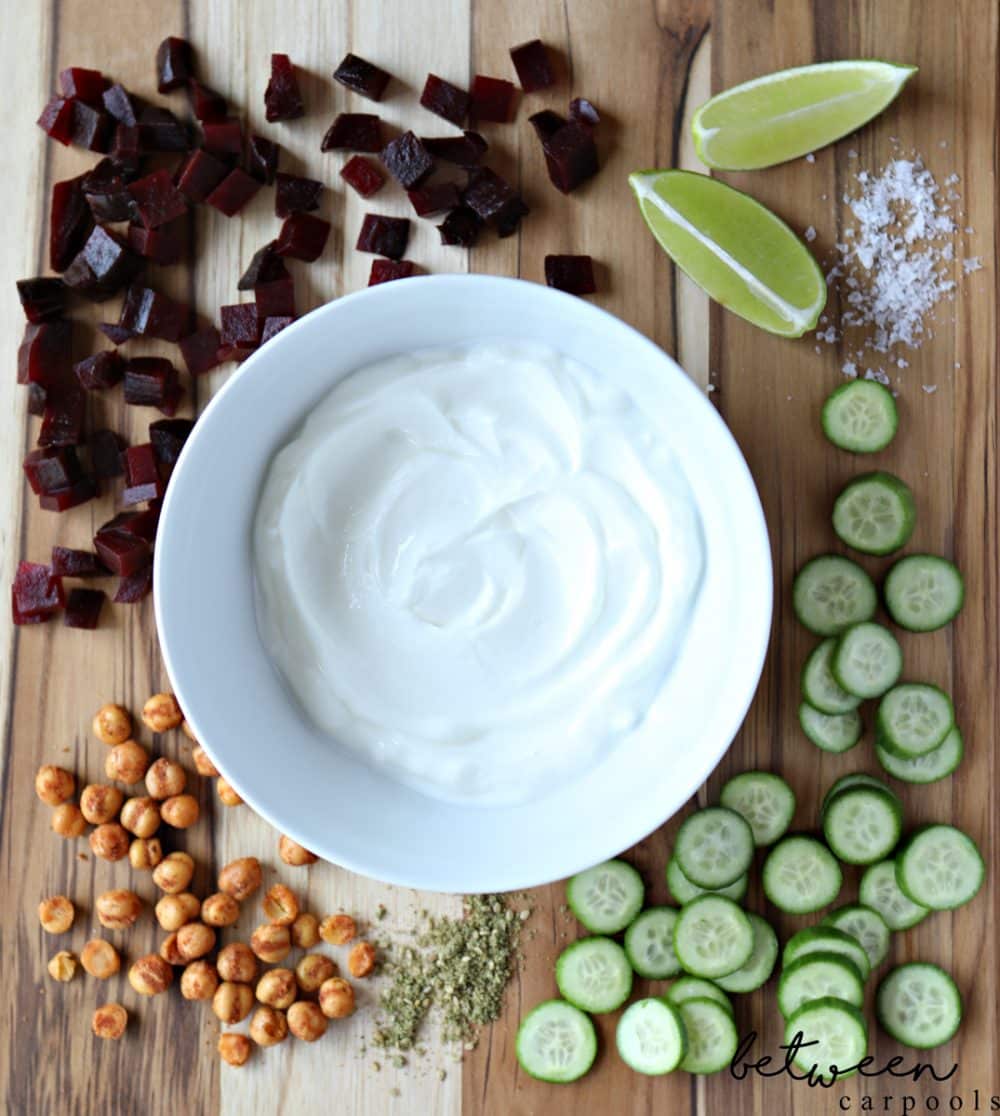 Savory Greek Yogurt Bowl
Serves:
Total calories: 210
Ingredients
1 plain Greek yogurt
2 mini cucumbers, sliced (don't you love the cute-cumbers from Costco?!)
1 cooked beet, diced (I always stock some bags of precooked vacuum packed beets)
habanero dried chickpeas (Biena brand—half a serving)
fresh lime juice (lemon also works but we are on a lime kick around here)
Za'atar spice blend
Maldon salt
Instructions
Layer all ingredients in a bowl.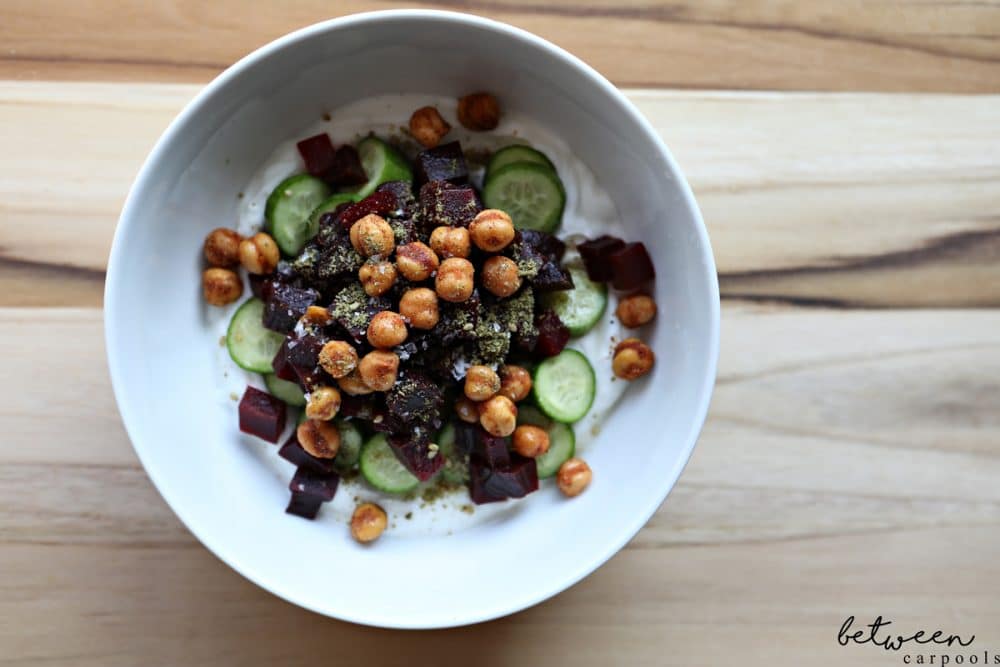 Want more snack ideas? Read 50 snacks under 50 calories.