If you're more passionate about pizza than grilled meats, the Ooni is the item you want on your deck.
What's great about the Ooni pizza oven? It's as convenient as a classic grill, and makes amazing pizza in minutes. If hot dogs and hamburgers don't get you excited, but pizza does, the Ooni is a great idea. 
Now, with two years of experience using my Ooni pizza oven (thanks Mom for the gift!), it's finally time to share some tips on how to make the best "wood-fired" pizza right on your porch and get perfect results.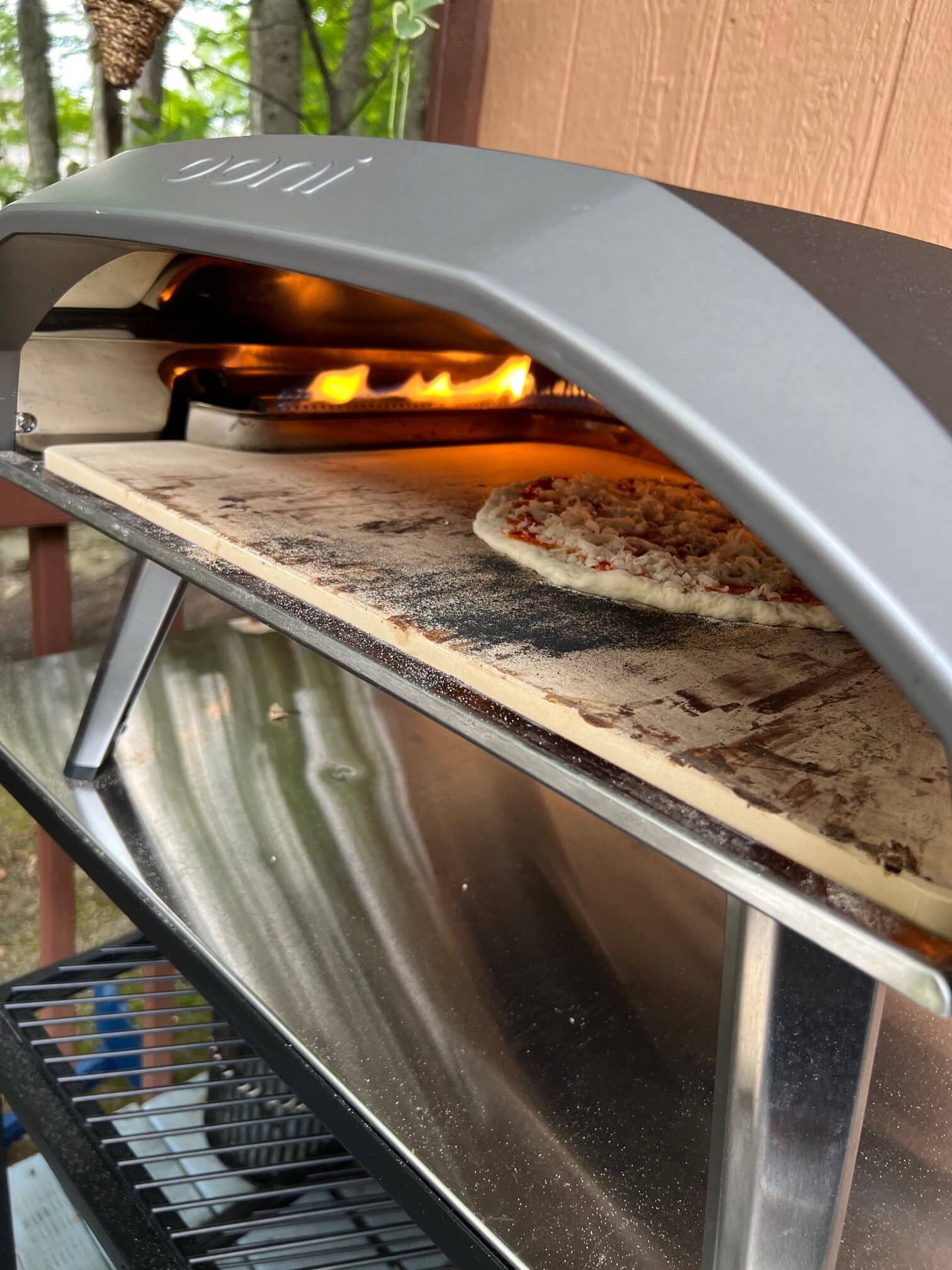 Choosing Your Ooni:
The version of Ooni that I prefer is the Koda 16-inch gas model, since it easily attaches to a gas line or propane tank. The Koda 12-inch is a bit small and any pizza that's larger than 8-10 inches burns easily. With the 16-inch oven, you can fit a pizza that's up to 14-inches wide and still have space to rotate it around for even cooking. Note: The 12-inch Koda is more compact and easy to bring along when traveling.
Other Tools You'll Need:
Pizza peel – You only need one pizza peel to slide the pizza in and out of the oven. While, yes, it's fine to use any brand pizza peel, and wood ones are usually practical since the pizza is less likely to stick, next to the hot gas of the Ooni, a steel pizza peel such as this one or this perforated version is safer.
Pizza turner – This is optional but a great tool to easily turn the pizza. The biggest problem people have with the Ooni is that the Ooni gas is L shaped in the left hand corner of the oven. You need to turn the pizza ¼ of the way around every few minutes to get even results. Scroll down for tips on how to turn the pizza without a pizza peel. An oven cover and oven brush are completely optional too.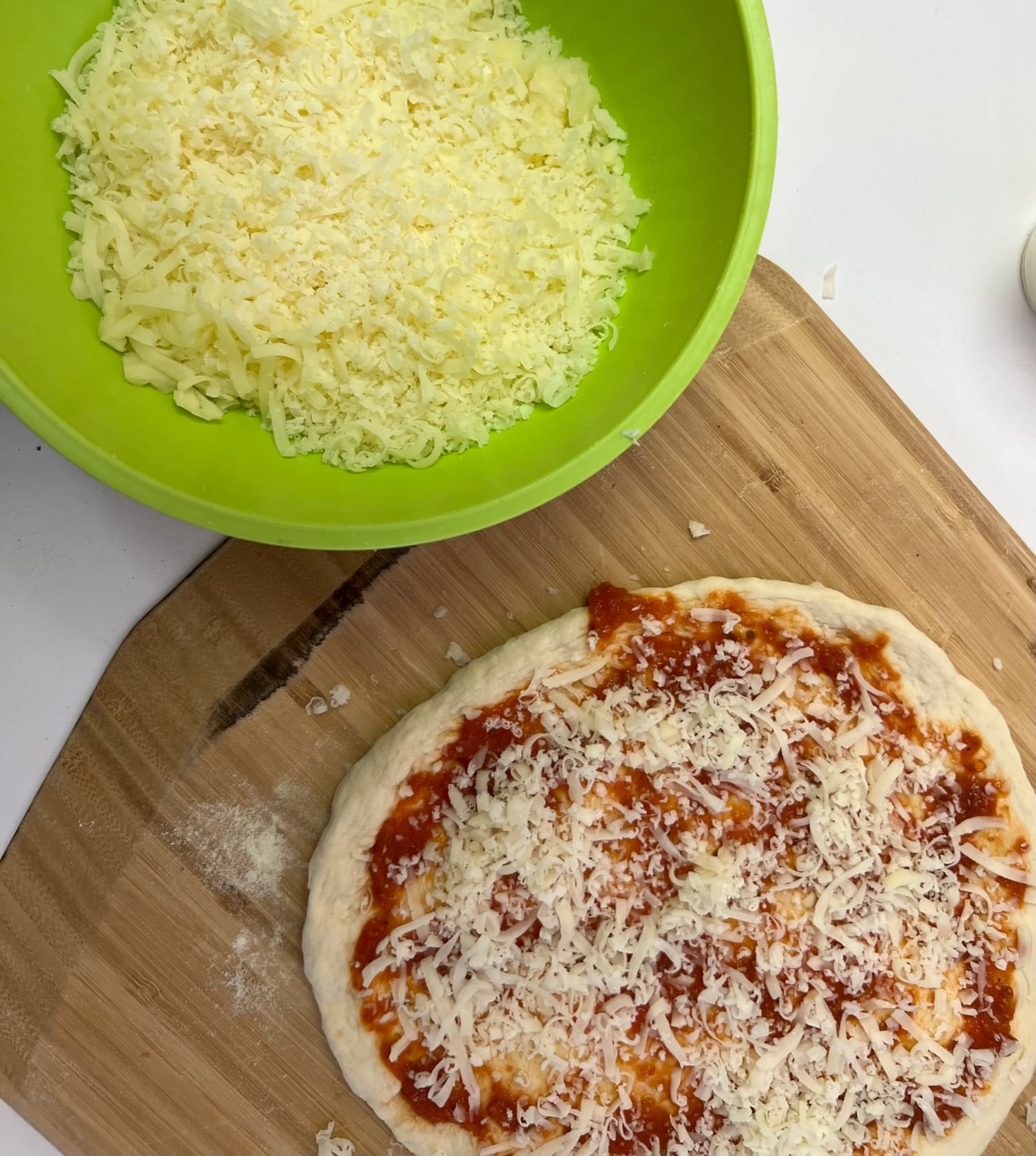 Now we have the equipment. Ready to start making pizza?
Your Ingredients:
Pizza dough – 

You can easily buy pizza dough, whether it's frozen dough from the supermarket, or ready-made dough from your local pizza place. If you buy a ball of dough from the pizza place, keep in mind that those balls are large enough to yield one 18-inch pie, so you'll want to split it in half. Let the two balls rest for 45 minutes to gain back their elasticity. If you're making your dough at home, you can try our

30 minute pizza dough recipe,

or if you're planning in advance, try my favorite 

72 hour dough.

See our tip on

defrosting frozen dough quickly.
Pizza Sauce – 

Sure, you can make your own, but honestly, opening a can of

Don Pepino sauce

 is excellent (sold in kosher supermarkets too)!

Cheese – 

Use fresh mozzarella, cut into bite-sized pieces, or grate your own. Packaged grated cheese is coated with an anti-caking agent which helps prevent clumping in the bag. This agent is usually cellulose, which is a form of food-grade wood pulp. This prevents it from melting nicely when baking.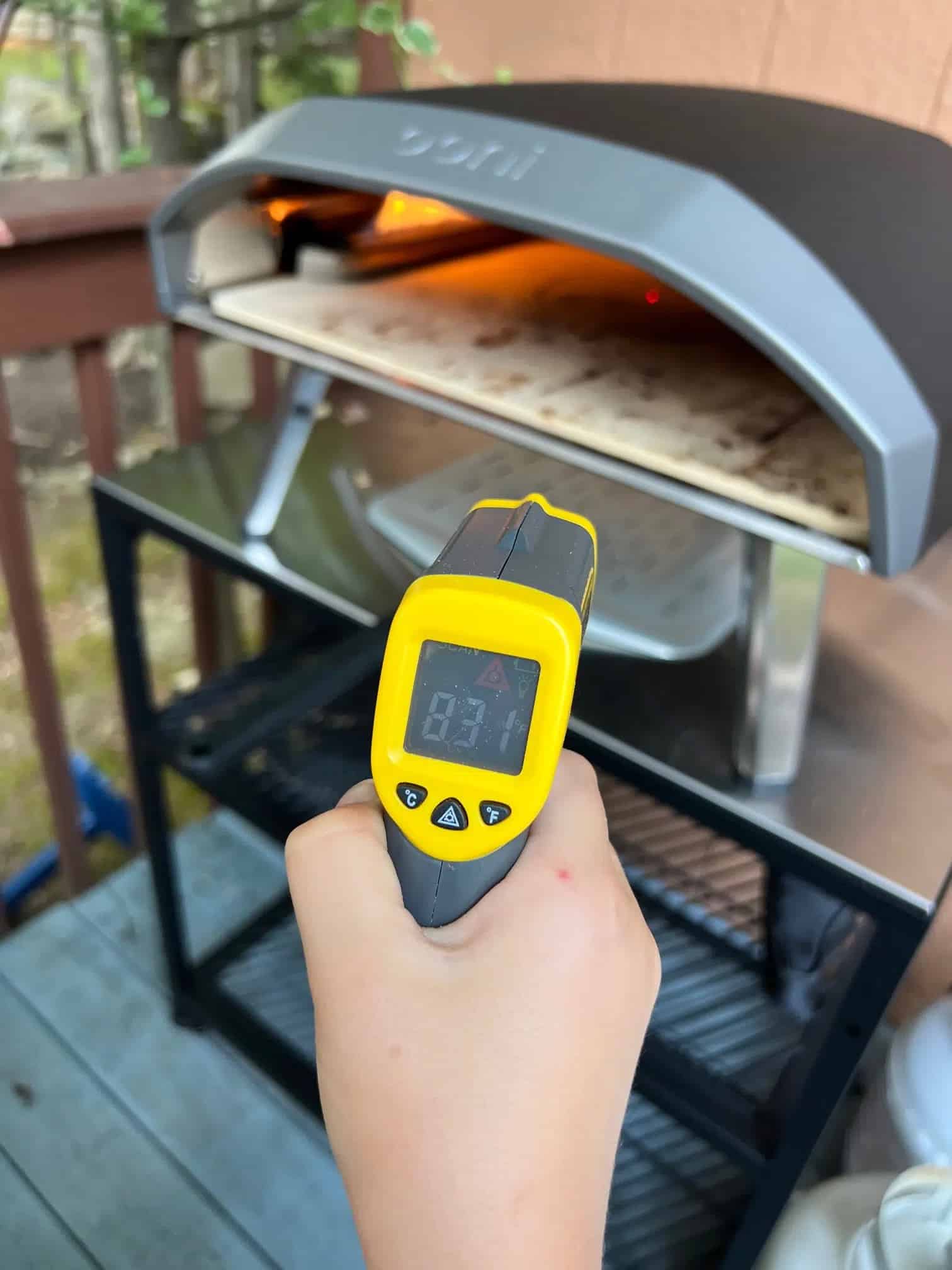 How to Make Your Pizza in the Ooni:
Turn on the Ooni – 

When you turn the oven on you'll hear a BOOM and you'll see a flash of gas/flames go on. It's always best to stand on the side and not peer into the oven or your hair/wig will get singed.

Preheat the Ooni for at least 15-20 minutes. You want the stone temperature in the oven to be around 750⁰F so you can cook the pizza fast while the bottom gets crispy. We use this Ooni thermometer to check the stone temperature
Flour your pizza peel very well!

The worst thing is when you prepare a beautiful pizza only for it to mess up while you are trying to slide it into the oven.

Once your oven is preheated

and your pizza is ready, you'll want to lower the Ooni to its lowest setting. This way the bottom of your pizza will get crispy without the top getting overcooked.

Place the pizza in the oven – 

As soon as it starts puffing up (around 30 seconds) you'll want to use the pizza turner to turn the pizza 1/4 of the way. Keep doing that so all the sides of pizza get ready. If you don't have a turner, pull the pizza back out on your pizza peel. Turn it and place it back inside.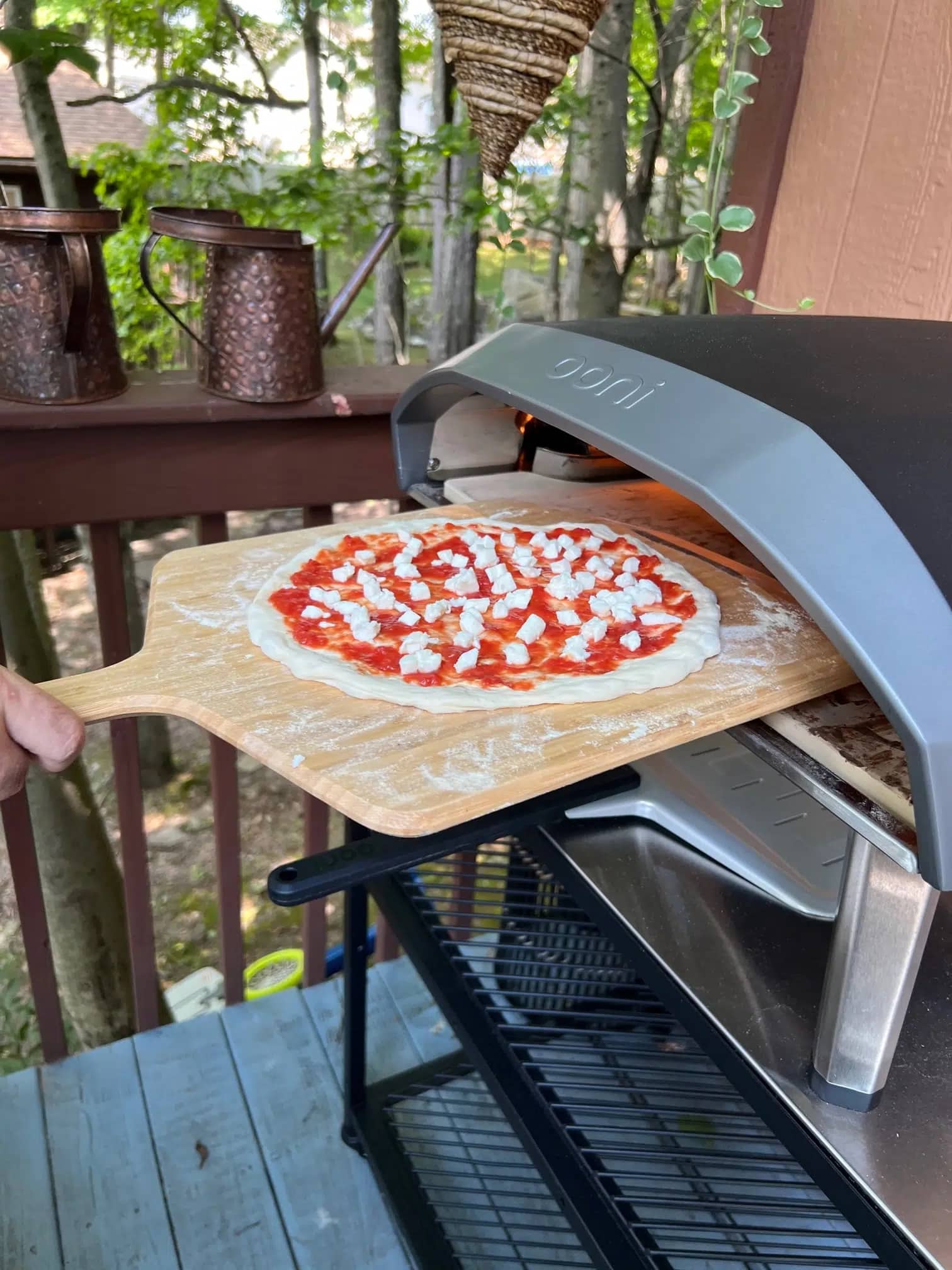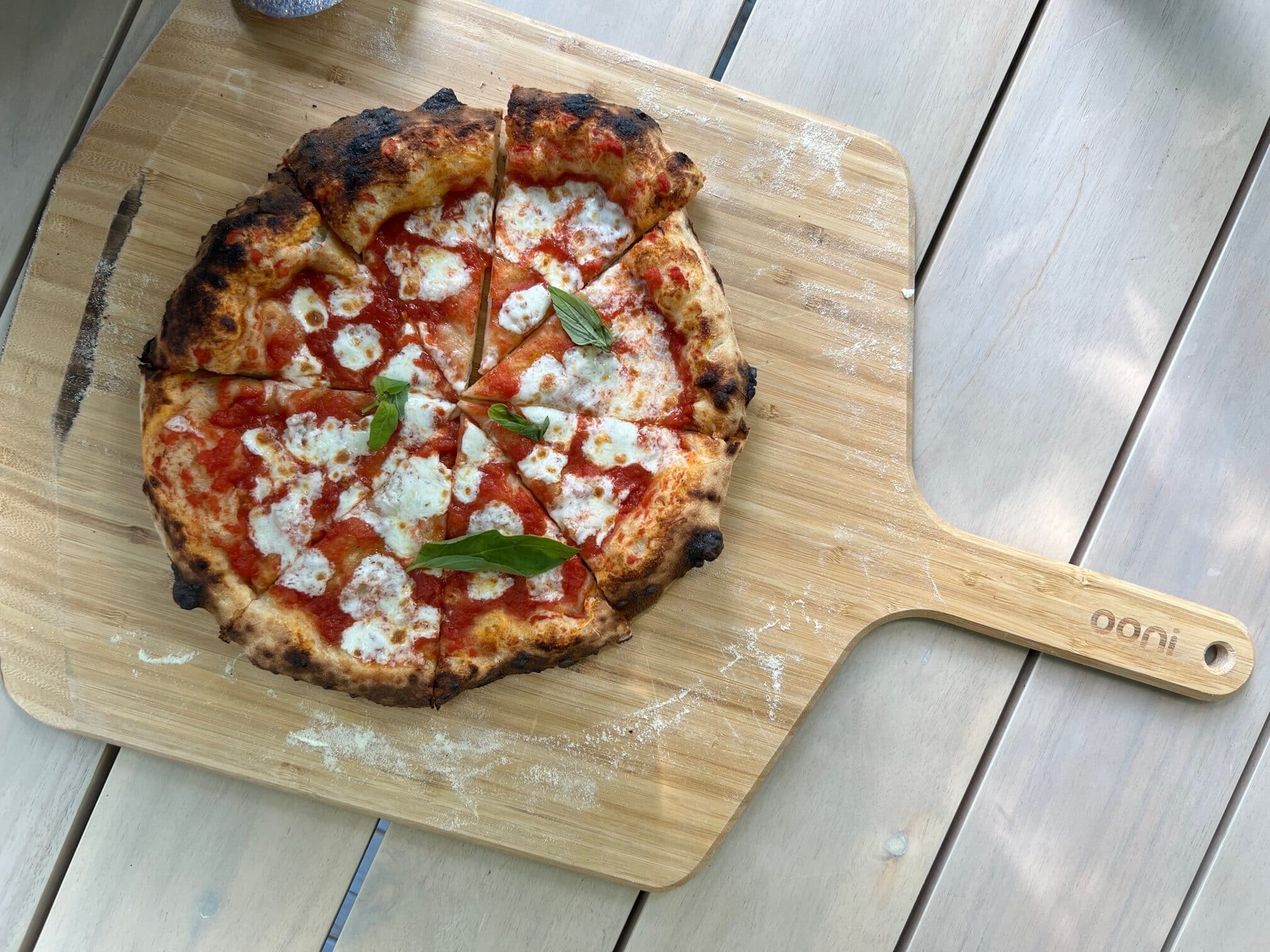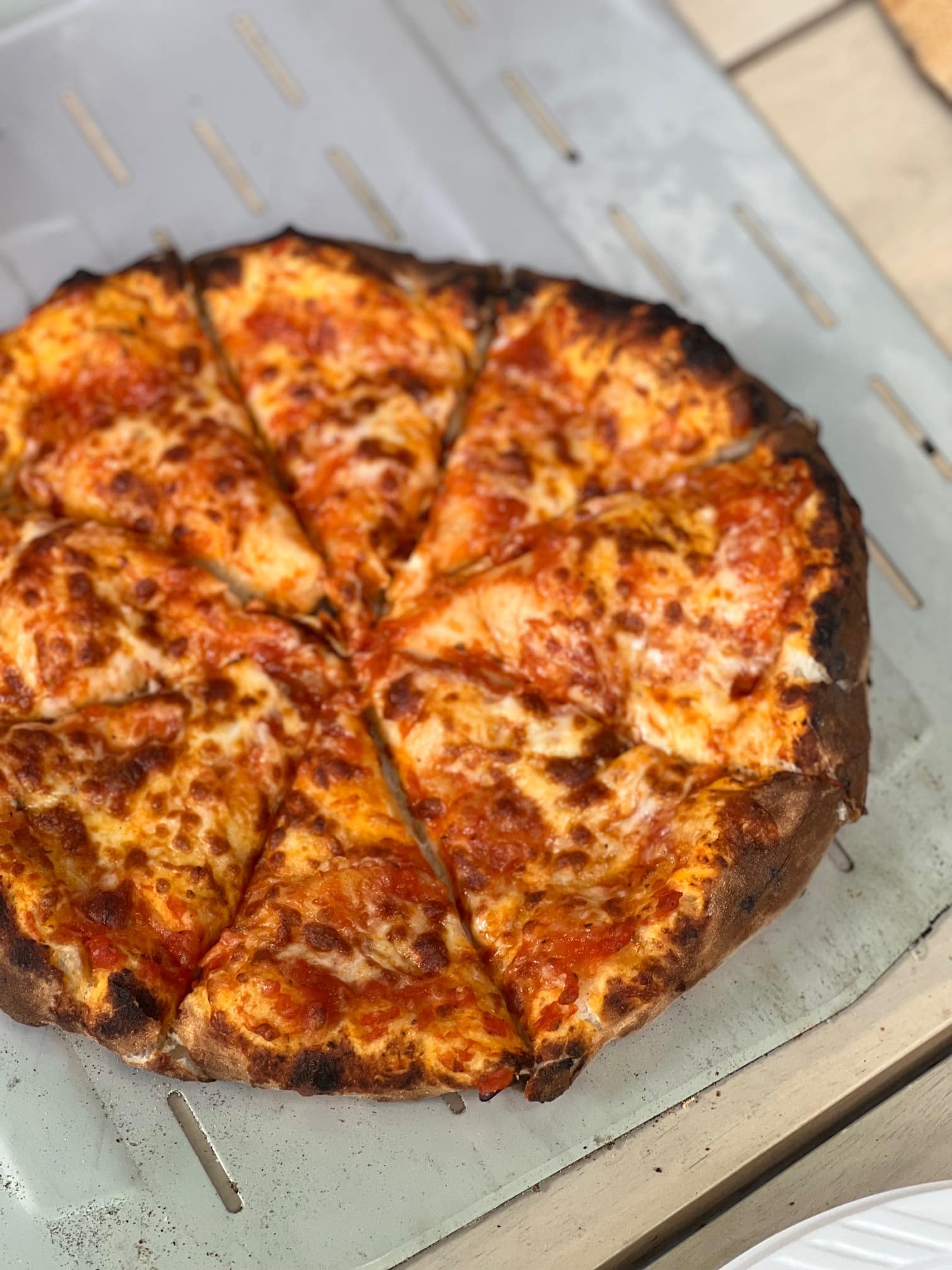 Enjoy your pizza!
FOR EXCLUSIVE CONTENT AND A PEEK BEHIND THE SCENES, MAKE SURE TO JOIN OUR WHATSAPP STATUS HERE. JOIN OUR WHATSAPP GROUP AND WE'LL LET YOU KNOW WHEN A NEW POST IS UP!