Why dirty pots over and over again when you can do it just once? Make big batches of these staples and have them ready in the freezer for when you need 'em. 
One of the first articles I wrote for Mishpacha magazine years ago was about things I stock in the freezer. The editor named that article, "Supermom, it's 5 p.m. Do you know where your dinner is?" It's been a decade since and I've never lived it down. My brothers have been teasing me about it since, "So, supermom do you have schnitzels in your freezer?" 
Now that we got that out of the way, we can talk about what I would love to have in my freezer at all times. With a stocked freezer, I feel like I can do anything. Perhaps that editor wasn't so off. 
Schnitzels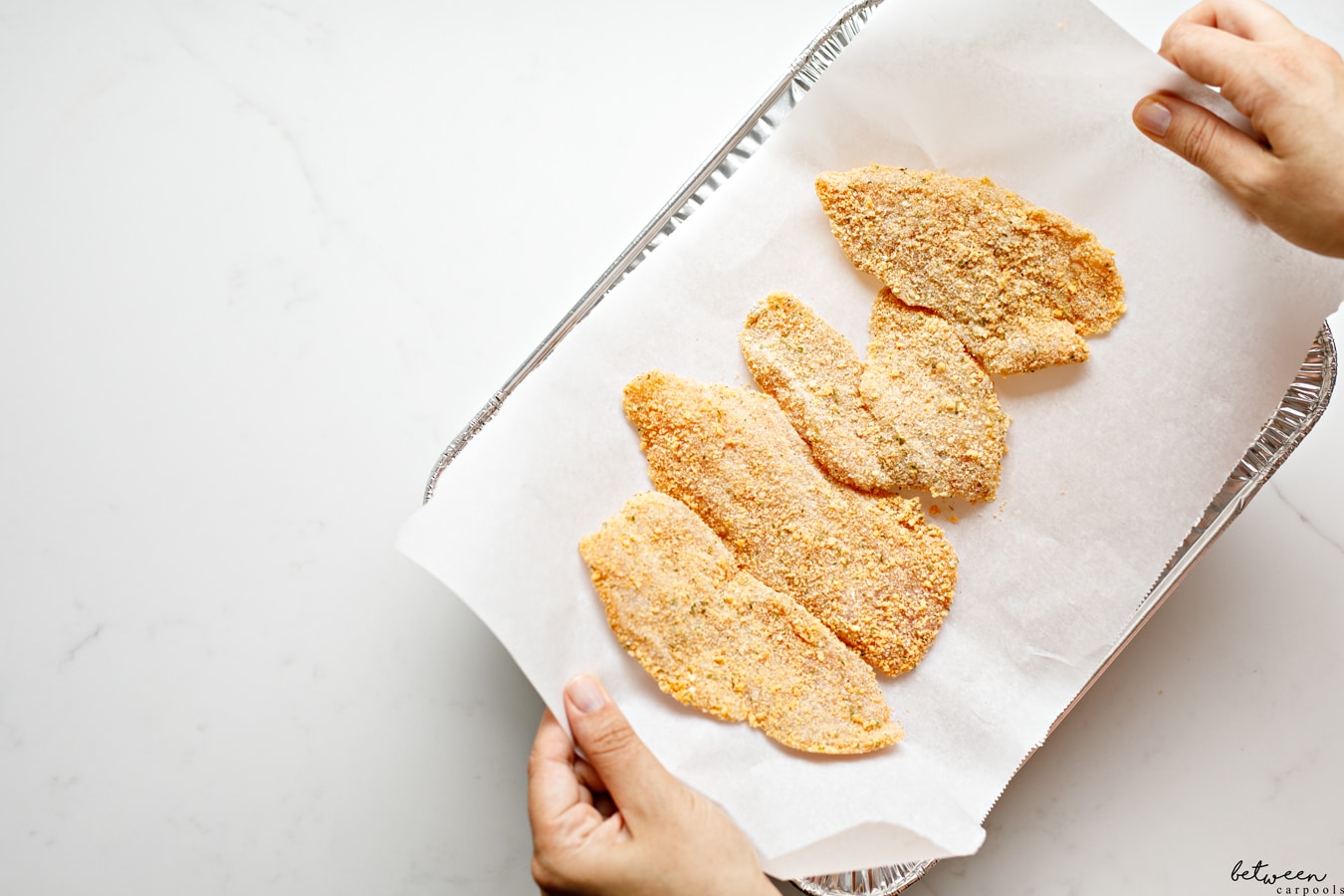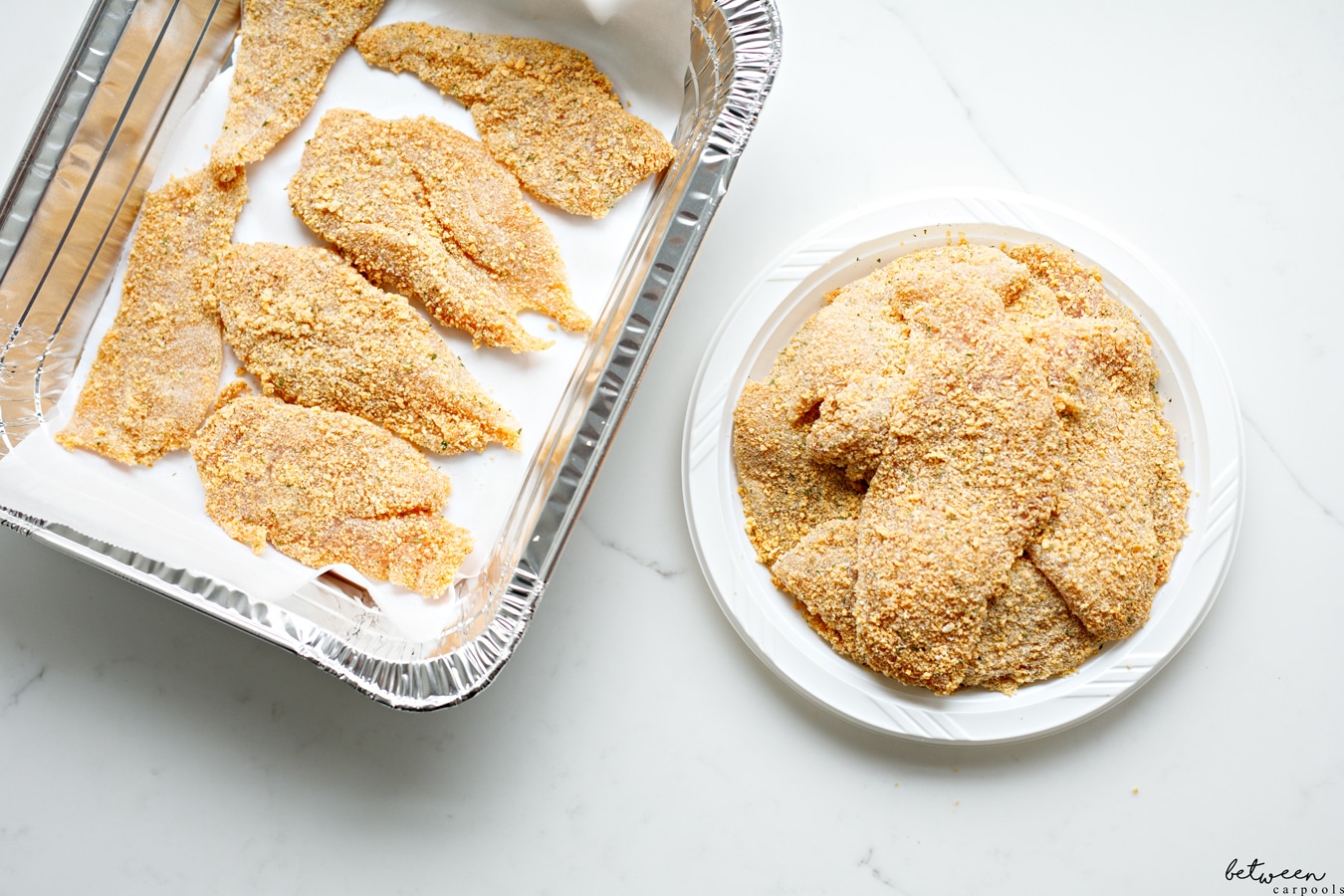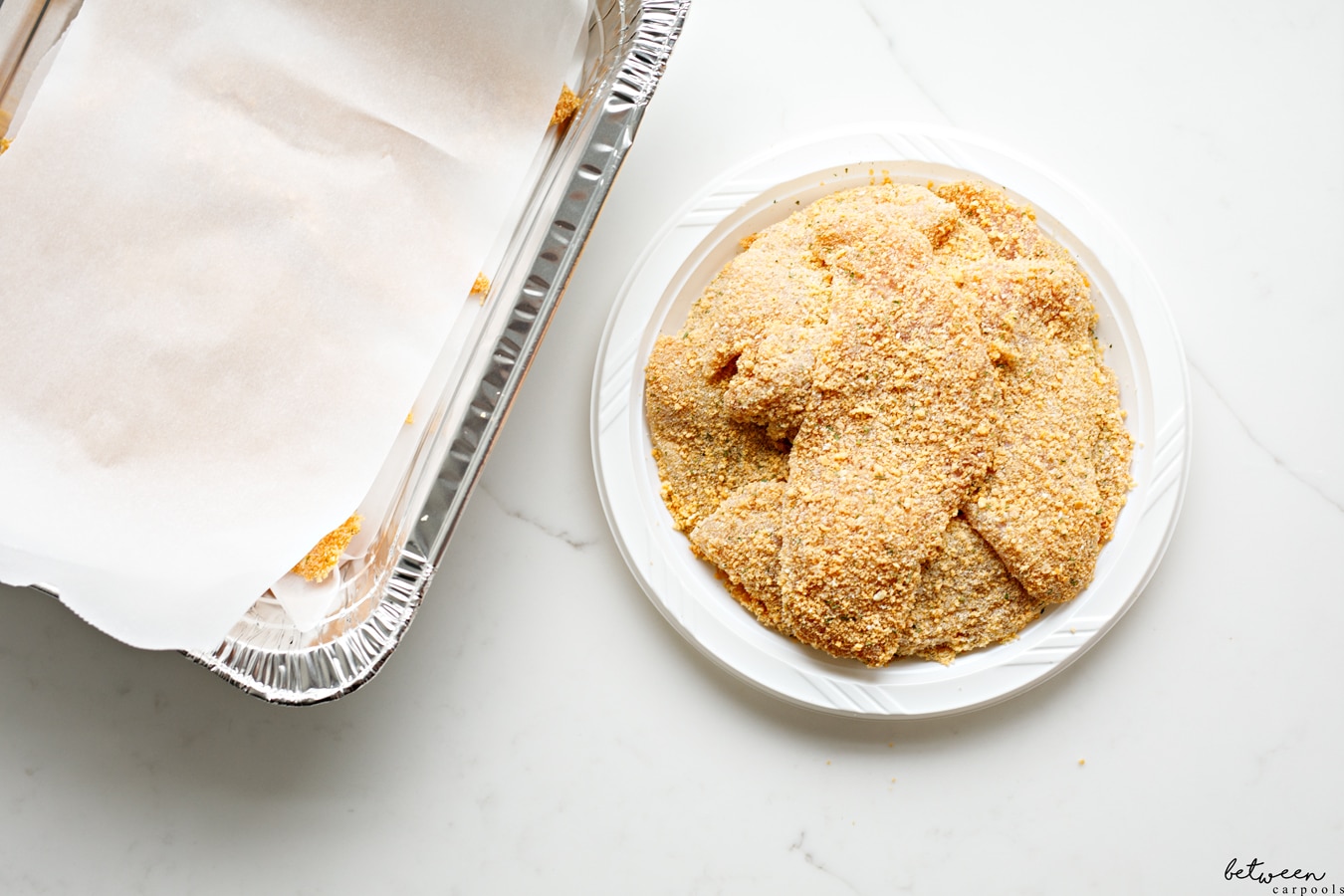 This is the quickest chicken dinner, especially if you have breaded chicken cutlets in your freezer. I like to place baking paper between layers of schnitzel so I can easily remove one layer at a time to defrost. Many people like to label their chicken by portions, however, I like to keep track of them by weight. In general, I find the smaller I cut and bread the chicken, the more I need. I find it's less work to fry larger pieces because I don't have to stand over the frying pan and flip as often. Find my recipe for Garlic Sesame Schnitzel here and everyone's favorite Grilled Schnitzel here.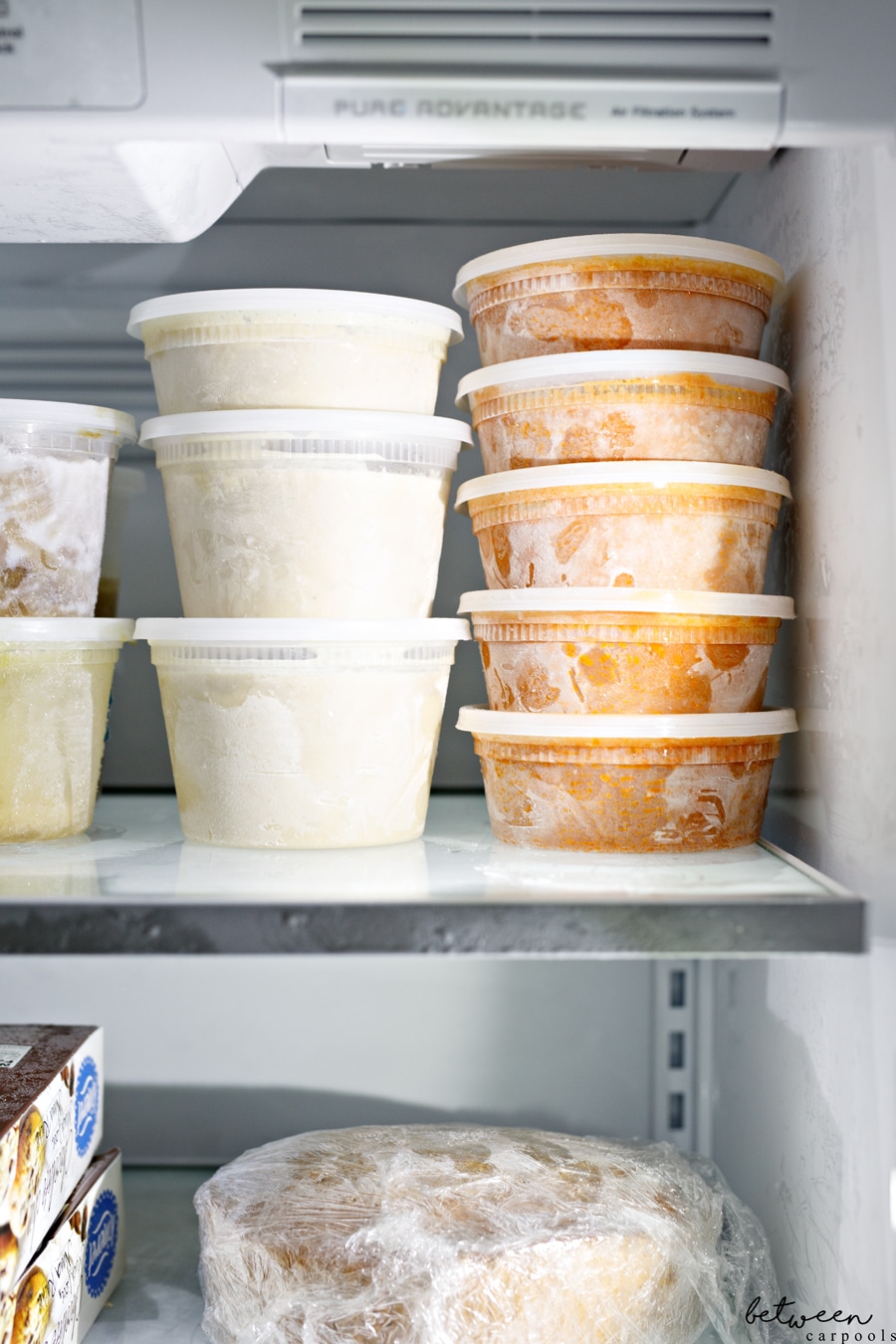 You can't compare homemade techina to store-bought! Making it, though, entails taking out a blender or food processor. I started making a big batch and freezing it in containers. I pull them out for Shabbos or dinner (such as shawarma chicken, falafel (whether from scratch or this easy version of a great falafel dinner), over roasted eggplant or eggplant carpaccio, or sweet potatoes).  You can either defrost it overnight in the fridge or put it out in the counter a few hours before needed. Just stir once it's defrosted and you'll have perfect techina as if it was freshly made. Get our basic recipe for Techina here.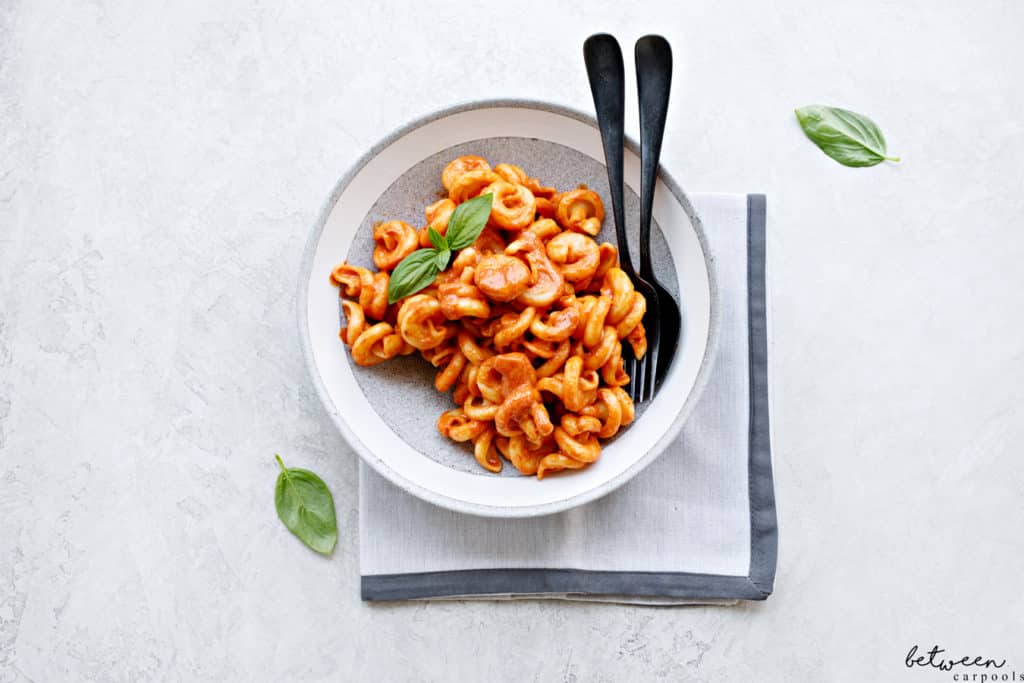 Pasta Rose Sauce/ Tomato Cream Sauce 
This pasta rose sauce turns pasta into something more than a last-minute dinner. Pull it straight from the freezer and put it into a pot to defrost. Toss with pasta and take it up a notch by adding Parmesan on top. This is great for kids that want more than just ketchup on their pasta. It's a quick motzei Shabbos dish or great for last-minute company at a dairy meal. Get the recipe for Pasta Rose sauce here.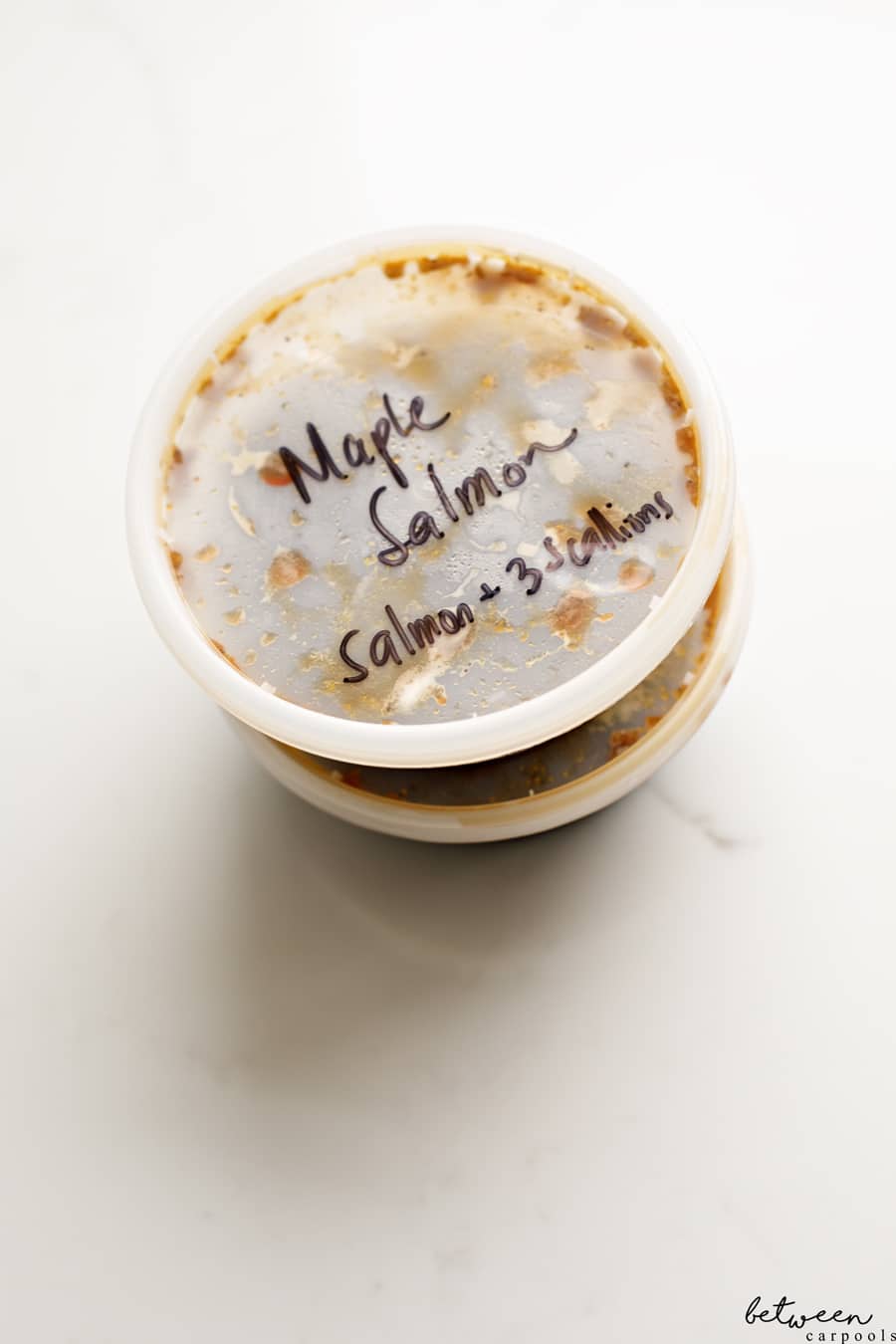 This maple salmon is so good, however, you need to prepare the sauce ingredients in a pot. My sister, who makes this weekly, told me she makes a big batch and freezes it. Brilliant! Remove one container when you'd like to prepare the salmon. Maple syrup never fully freezes completely so you'll be able to pour it over the salmon a few minutes later. Using a marker on the container, write what else you need to add to the dish (in this case, just sprinkle the cooked salmon with scallions and you're done!) Get the recipe for Maple Salmon here.
Shabbos Meat, Challah, Babka
Other than those basics, I always some type of cooked Shabbos meat (last-minute Shabbos guests…), challah, and babka in the freezer. When the freezer is stocked with those items I feel like supermom…just kidding.