If you've ever tasted Rice Krispies chicken, you know it's a favorite. Now you can make it yourself. It's perfect for your Chanukah party!
My sisters-in-law (and I have many) are all pretty obliging when they need to help me out with my obsession of collecting and writing amazing recipes. Some send me photos whenever they go out to eat, others tell me what they liked (or didn't like) about my recipes, but the best sisters-in-law are the ones that share recipes with me.  Back in May, one of my sisters-in-law messaged me a recipe titled "Rice Krispies Chicken" and wrote, "Did you ever try this? I made it a few times and it always comes out delicious! Just thought you might be interested."
I responded, "I think it's my recipe."
I took a closer look. "Yup, it's mine."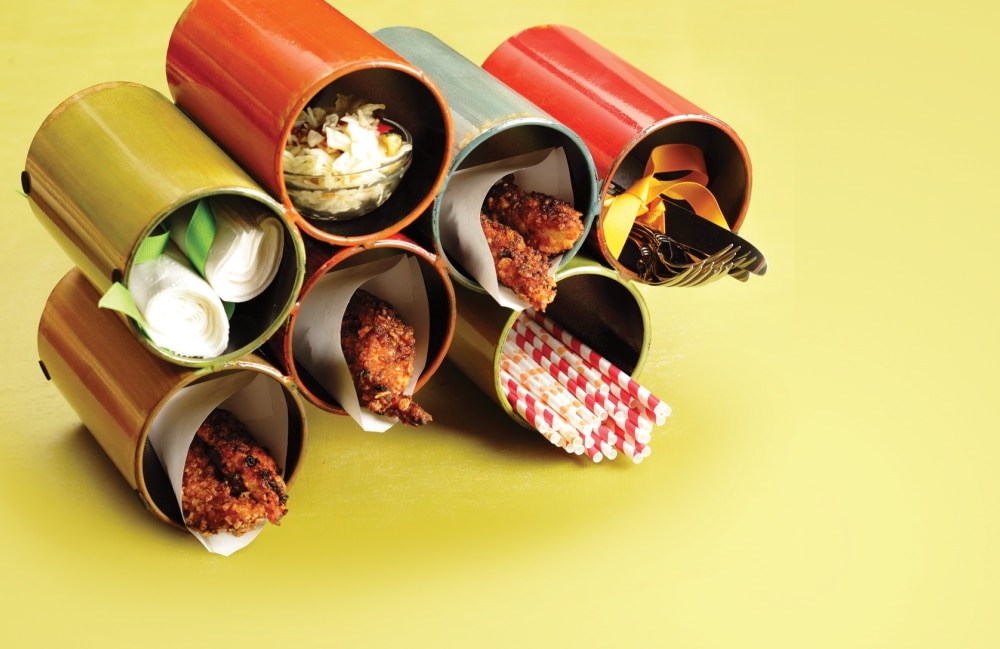 I originally printed this recipe in Ami Magazine, but never got a chance to put it into any cookbook since then. It's time to feature it on Between Carpools for those that missed it.
My sister-in-law received the recipe when someone shared it on a recipe chat, and since then she's been making it over and over again. Cleverly, my sister-in-law prepared the Rice Krispies mixture in a container so it's all ready to go and all she needs to do is "bread" and fry the chicken.
Because of the sugar in the mixture, I find that the oil burns fast, so I change the oil after 2-3 batches.
Rice Krispies Chicken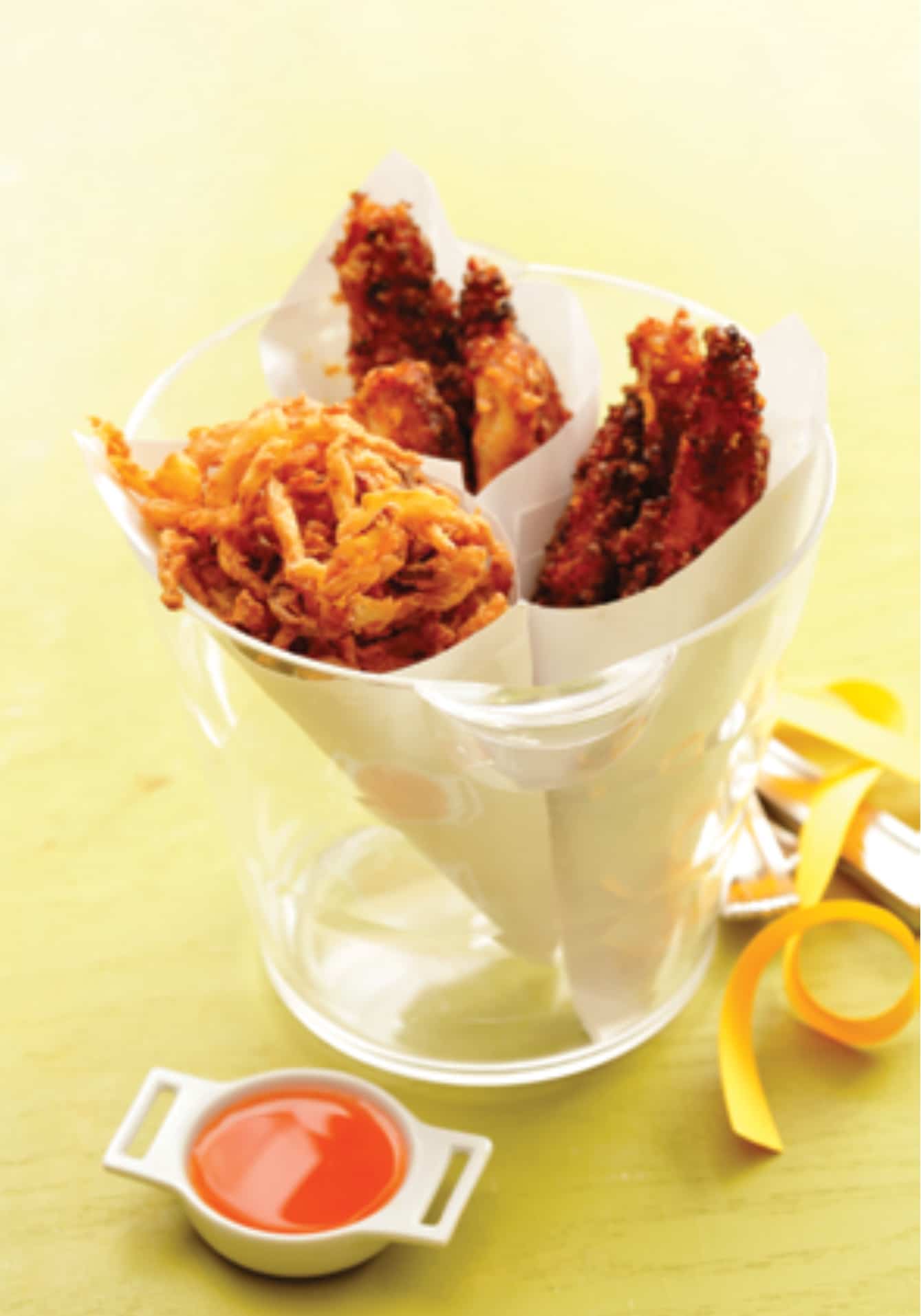 If there was ever a perfect chicken finger, this is the one. It's crispy with a slightly sweet bite. While they're amazing when they're hot, they're still pretty good at room temperature, which makes them a great party food. You can also serve these in sandwiches with some slaw and Russian dressing.

Rice Krispies Chicken
Ingredients
1½ pounds skinless boneless chicken breast
1 egg
2 teaspoons lemon juice
2½ cups Rice Krispies cereal
1 tablespoon paprika
1½ tablespoons brown sugar
2 teaspoons onion powder
1½ teaspoons kosher salt
Oil, for frying
Instructions
Slice the chicken breasts into finger-shaped nuggets by slicing them horizontally across each breast.
In a small bowl, whisk together egg and lemon juice.
In a medium bowl, combine Rice Krispies, paprika, brown sugar, onion powder, and salt. While mixing, crush the Rice Krispies with your hands.
Dredge the chicken fingers in the egg mixture, and then press very well into the Rice Krispies mixture to coat.
Heat oil in a large frying pan. Add chicken strips, a few at a time, and fry until golden, about 4 minutes per side. The oil will get dirty in between batches from the extra Rice Krispies which fall off the chicken, so add a carrot to the oil to attract the burnt fried bits and keep the oil clean.