Get that grease off and let your pots shine before you pack them away for Pesach (or get 'em clean anytime!)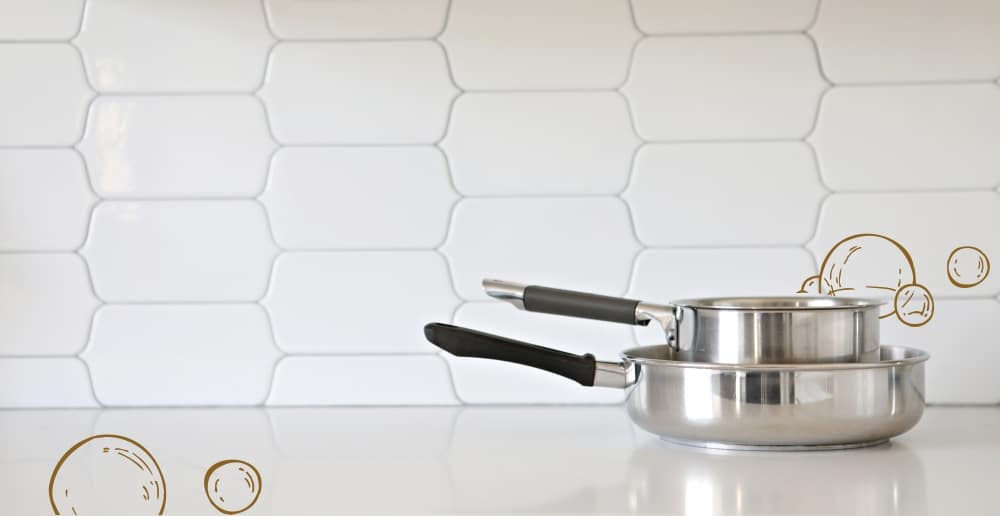 If you aren't someone that gets excited when your pots are shiny, you can stop reading (unless you often get stuck with burnt grease pots and need some advice).  
I'm not sure if this is the most convenient time of year to work on getting your pots perfect, but every year before I pack away my pots for Pesach, I give them a good scrubbing to get them as shiny as I can. It's such a good feeling when I pull them out after Pesach and begin to cook! It's always a good idea to do this from time to time during the year too.
The Hands-Off Way to Get the Grease Off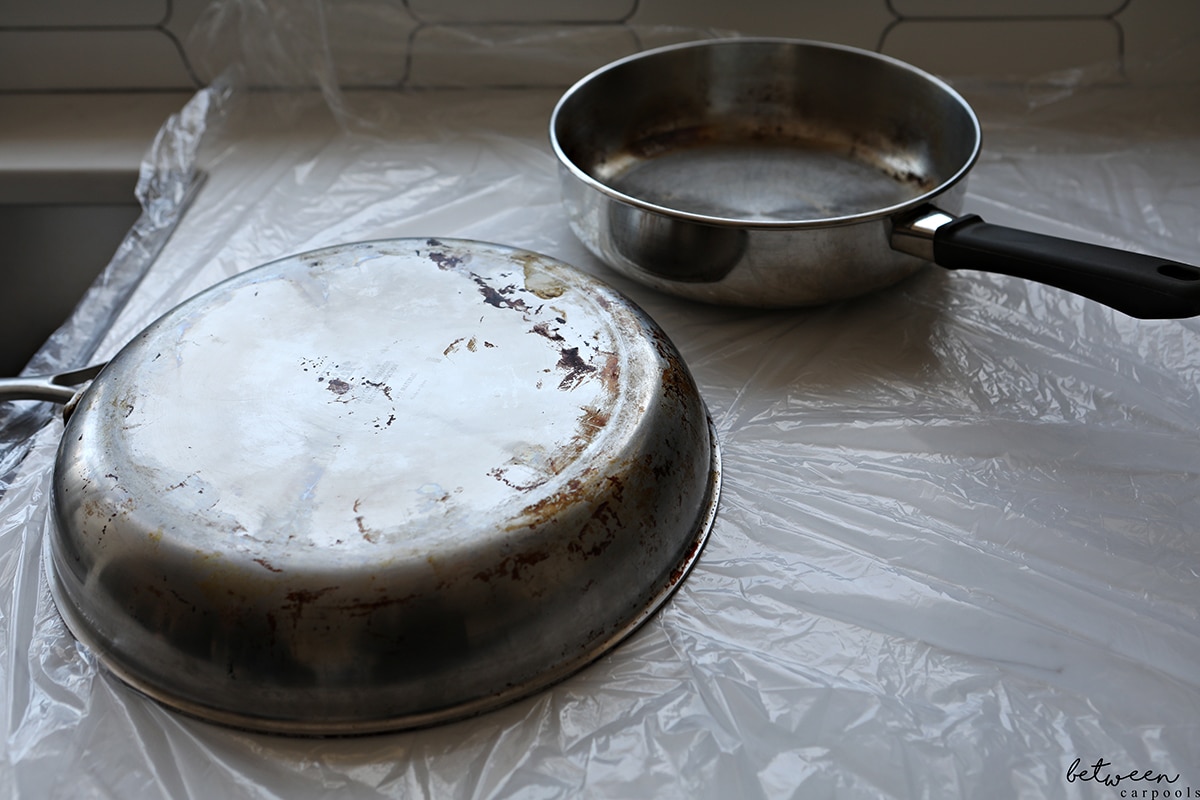 Have a greased, burnt or dirty pot?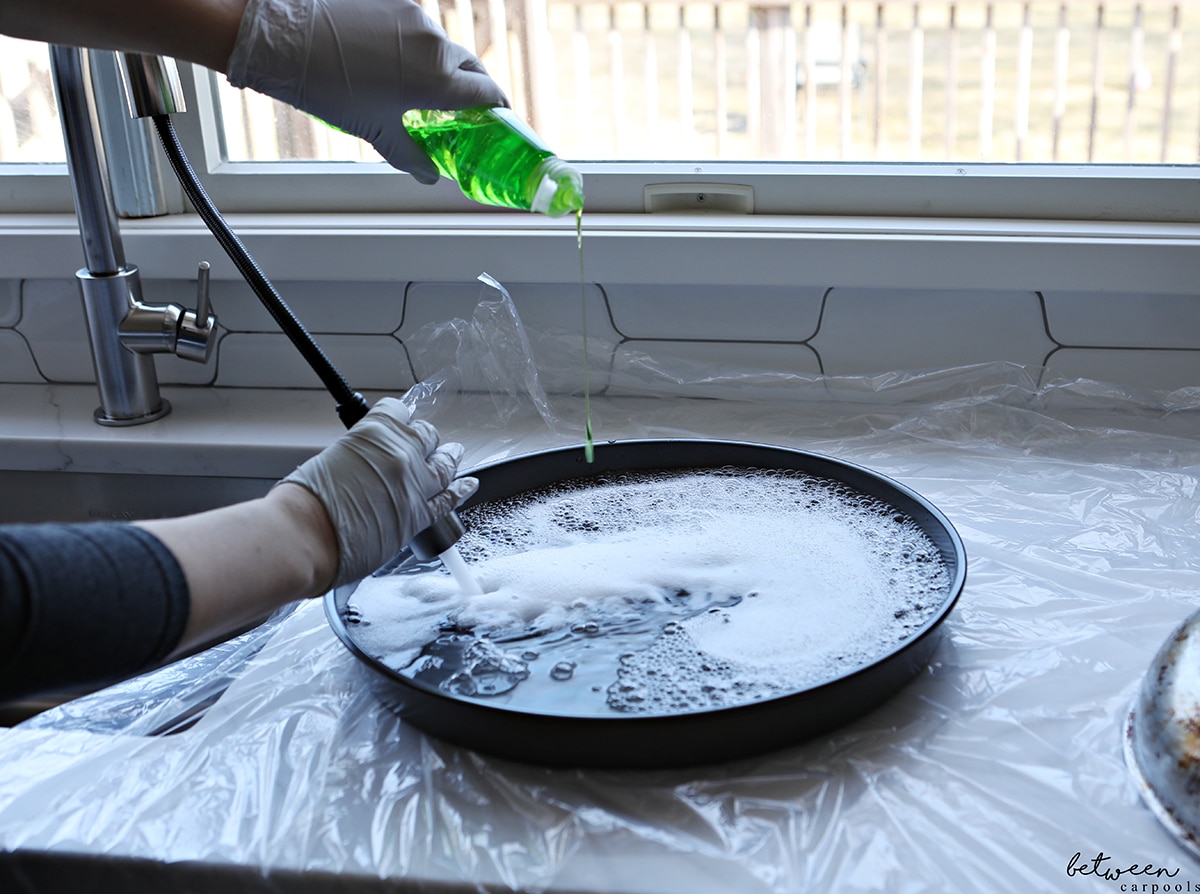 Grab a dryer sheet, place in into the soapy water of the pot or pan you are soaking.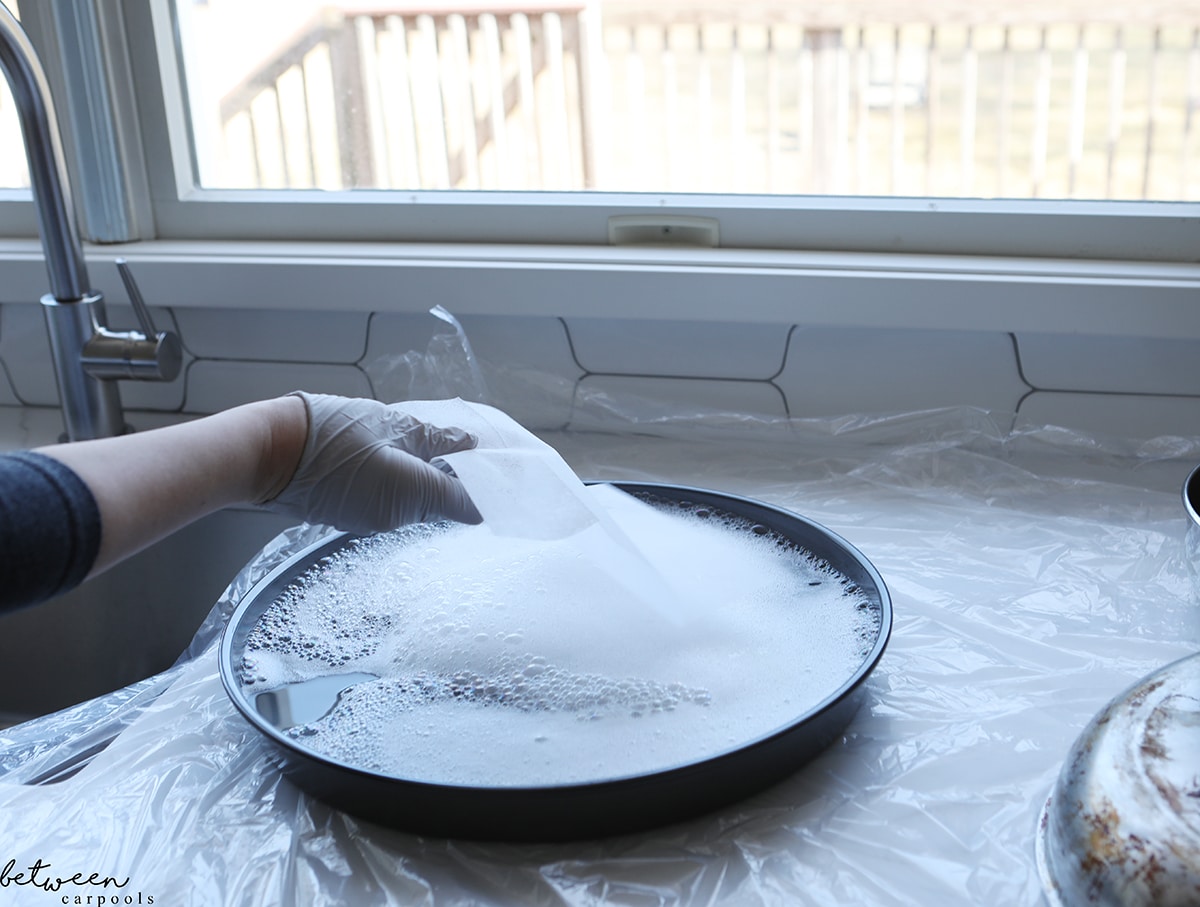 Wait an hour or so and all the grease will come right off.
What about the bottoms of those pesky greasy frying pans? Stack the pots and pans so that you have the bottom and inside soaking all the the same time. (Thanks Danielle Renov for this extra tip.)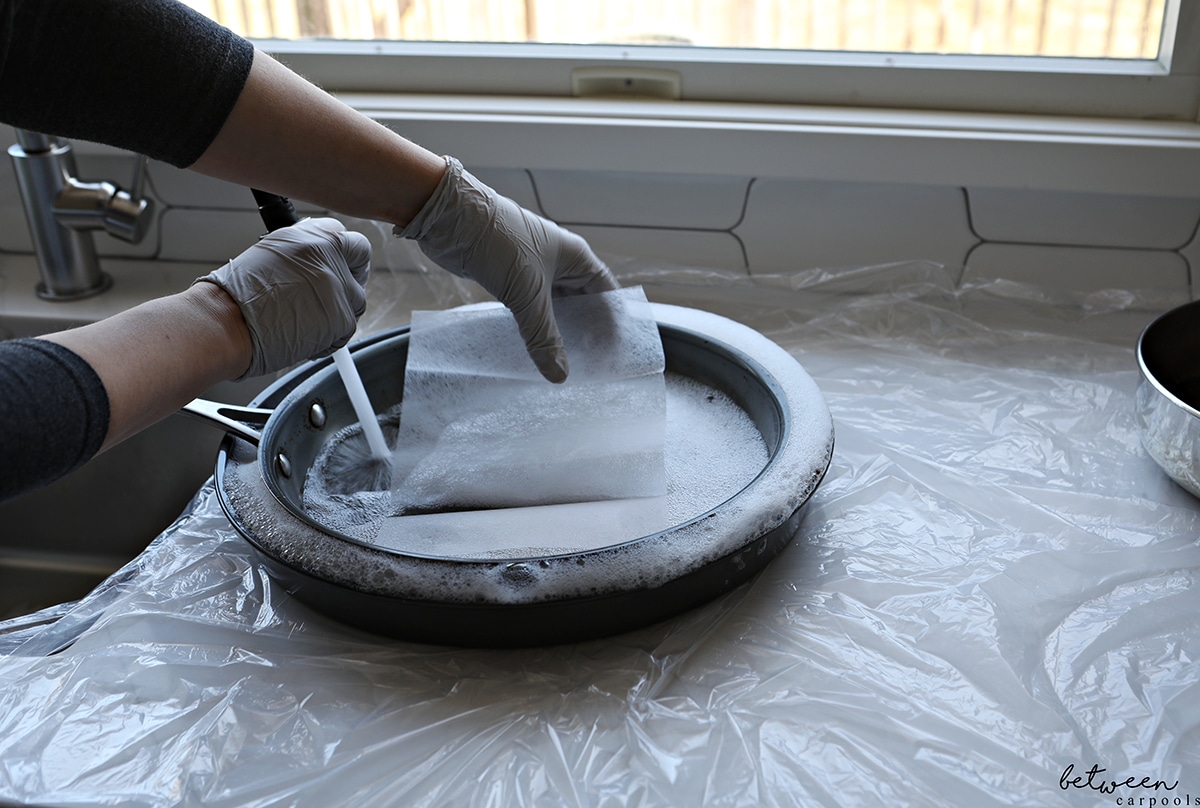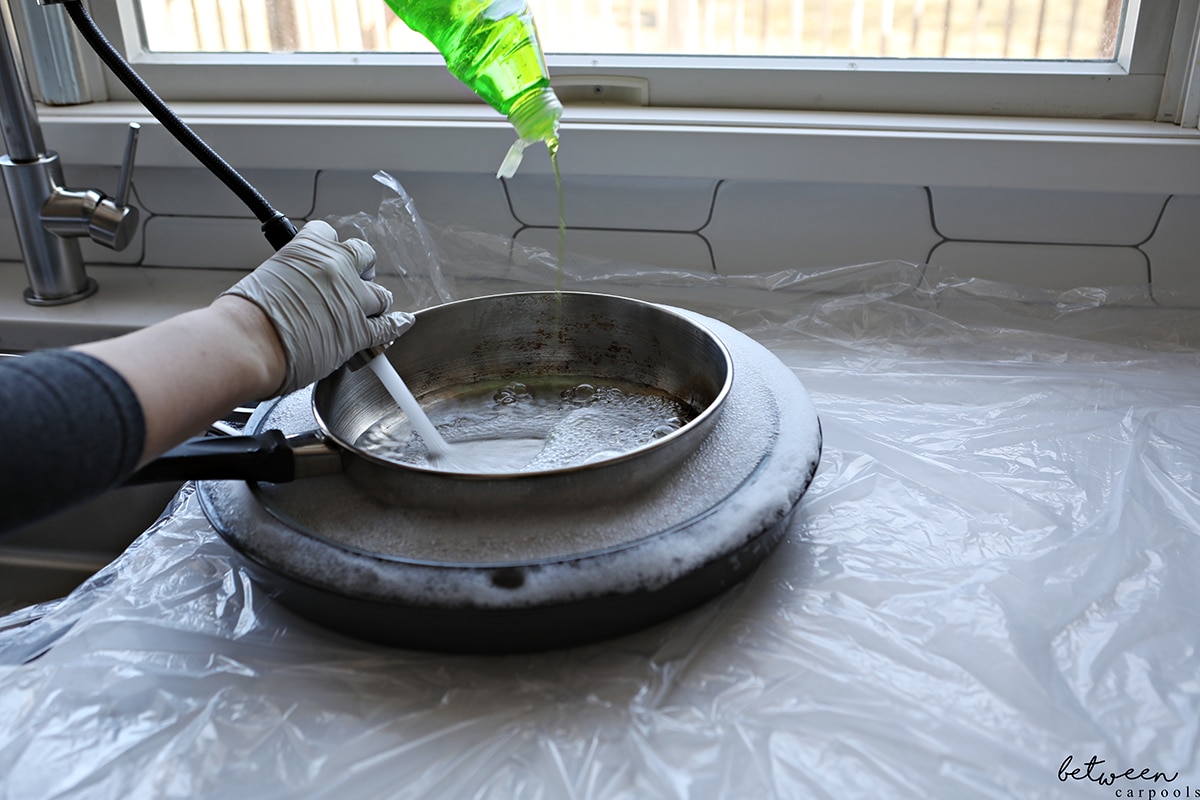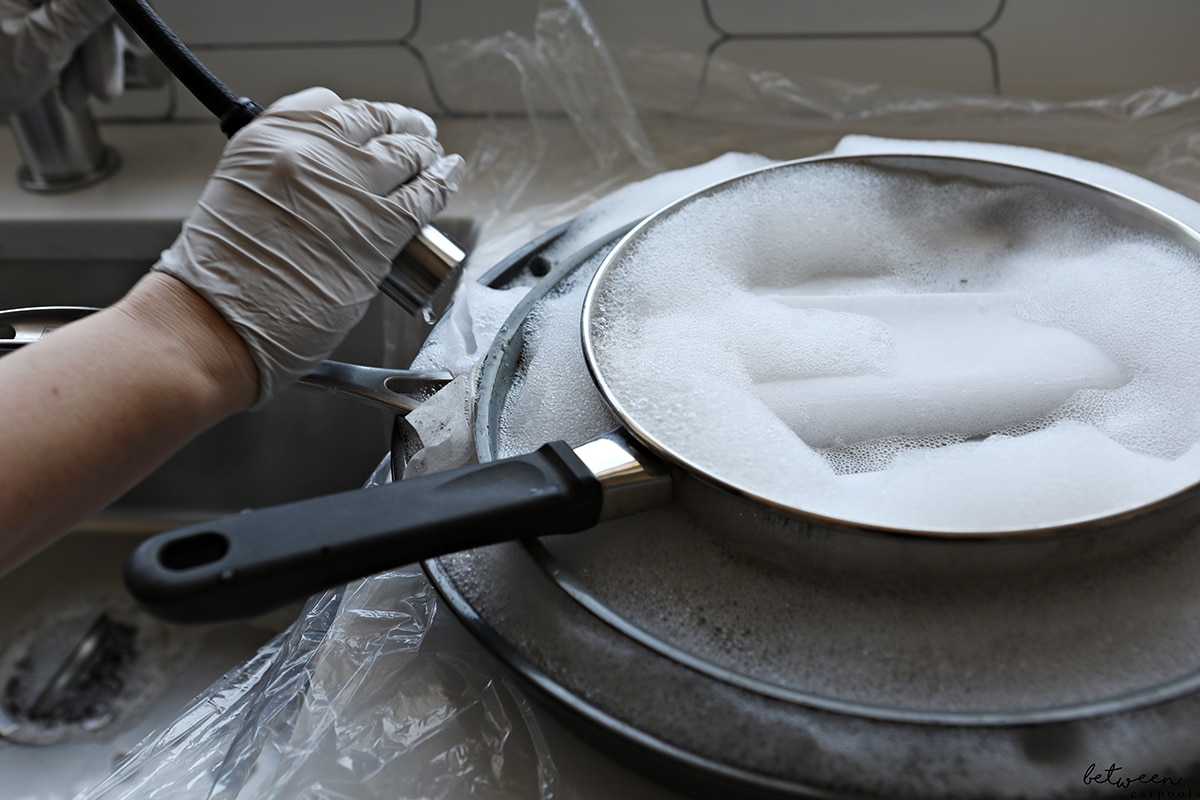 P.S a few years ago I posted this popular hack on social media and I received a couple of messages telling me that here is pig fat in the dryer sheets. I called the OU kosher hotline and the Rav told me there is no issue using it. Ask you LOR.
For Super Shine, You Need That Elbow Grease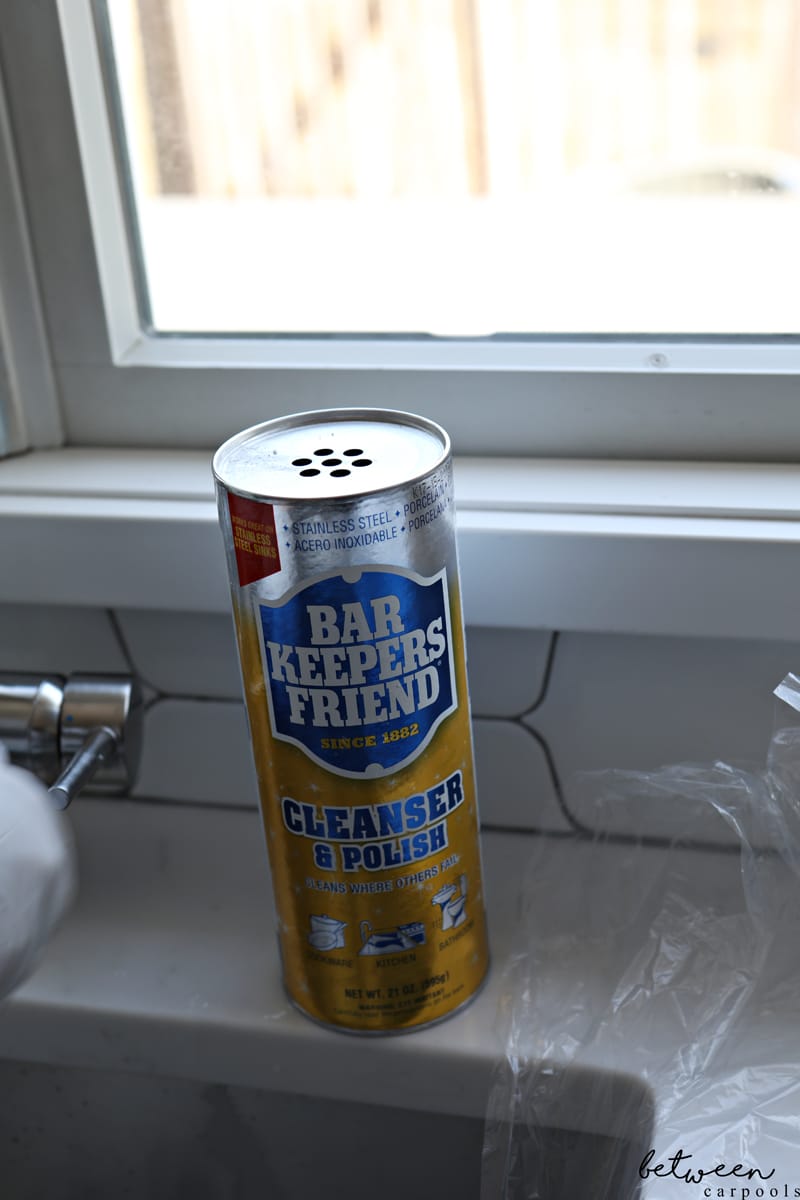 Start with Bar Keepers Friend or Bon Ami (they're pretty interchangeable) and some good old steel wool. Bon Ami is less abrasive but on stainless steel pots I didn't notice a major difference.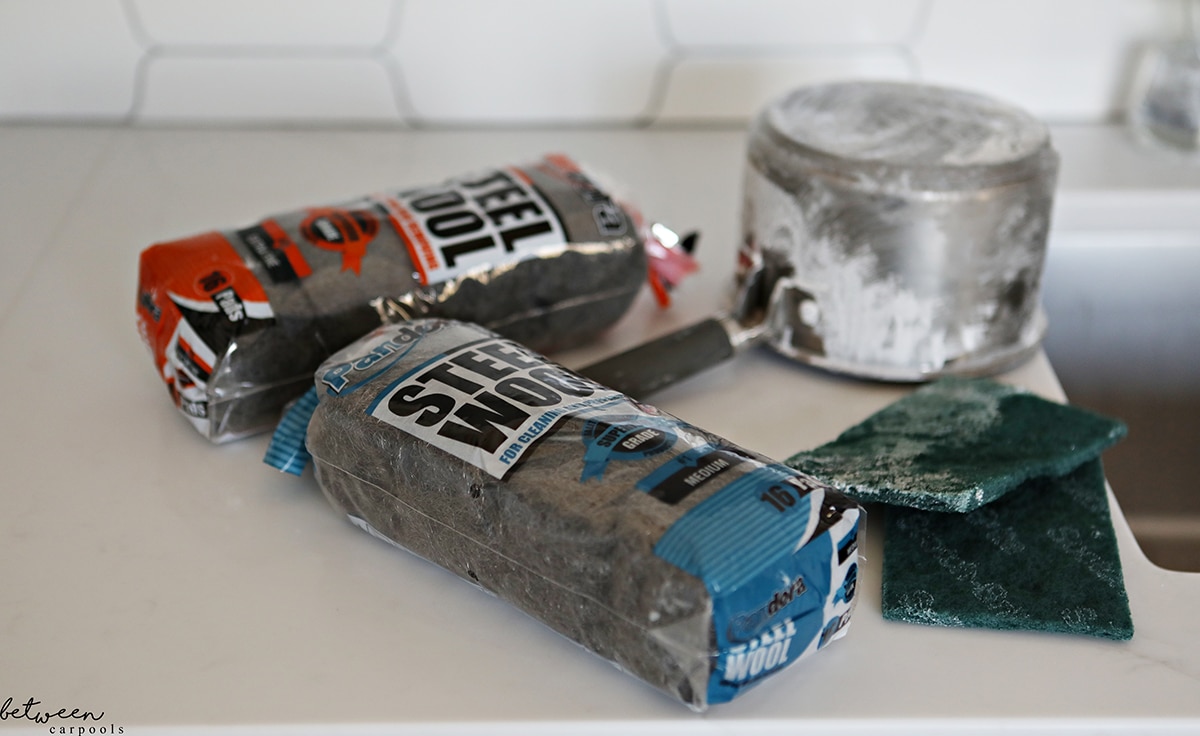 As far as the type of steel wool, use the medium for the greasy bottoms, but the extra fine will be the best to get the sides of the pot shiny.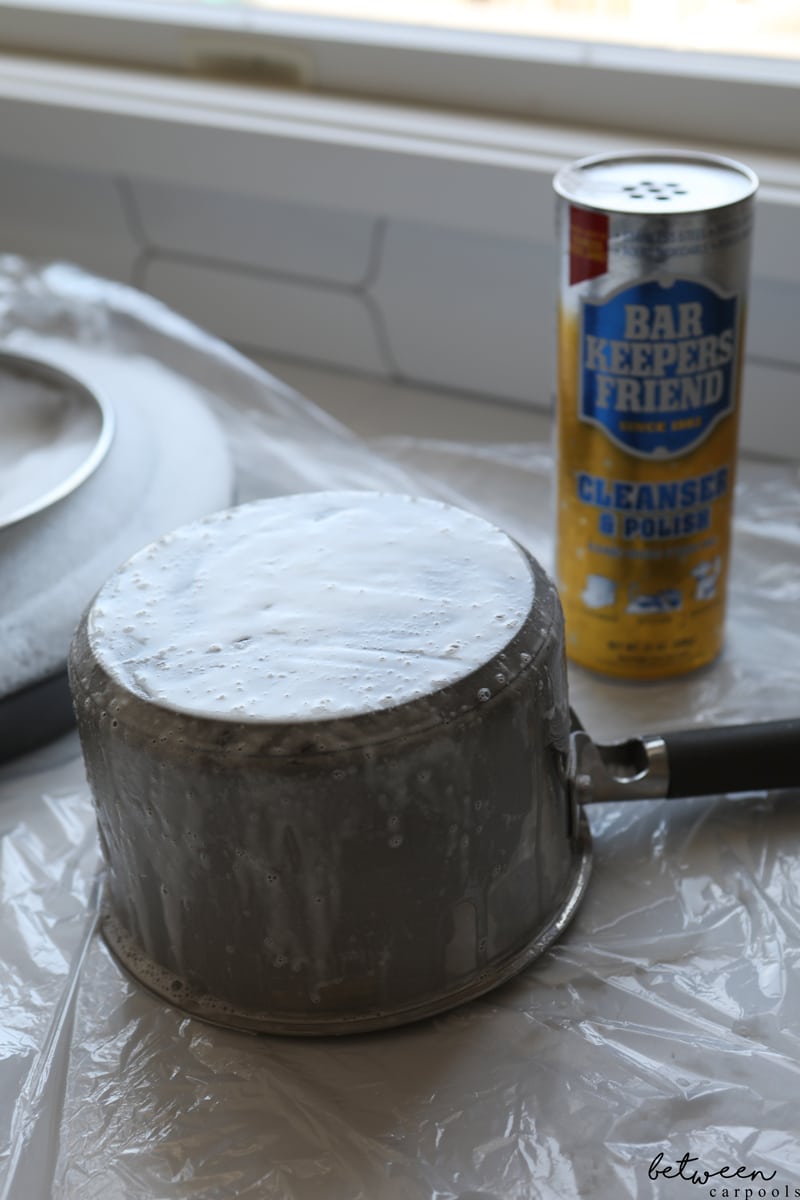 Put on some gloves, mix the cleaning powder with some water to create a paste, and rub it in. Let sit a few hours. You can leave it on for 30 minutes but you might need to do some extra scrubbing.
Scrub the bottom and sides well. Wash with hot water.