She may make lots of challah from scratch each week, but weeknight dinners need to be quick to prep…and super tasty. Like this one-pan chicken and rice.

Busy day today? If you liked the Grilled Chicken Wraps on Monday and Taco Tuesday, you'll love Wednesday's Chicken and Rice…which is the easiest of all. This is one of those dinners I learned from my super efficient sister-in-laws. While they are all stay-at-home moms, they are super 'geshikt' and like to have dinner in the oven at 10:00 am so they don't have to think about it all day. This is a great idea, and the best part of this dinner is that it makes ZERO pots dirty. And when you get home, supper is ready and hot and the house smells amazing.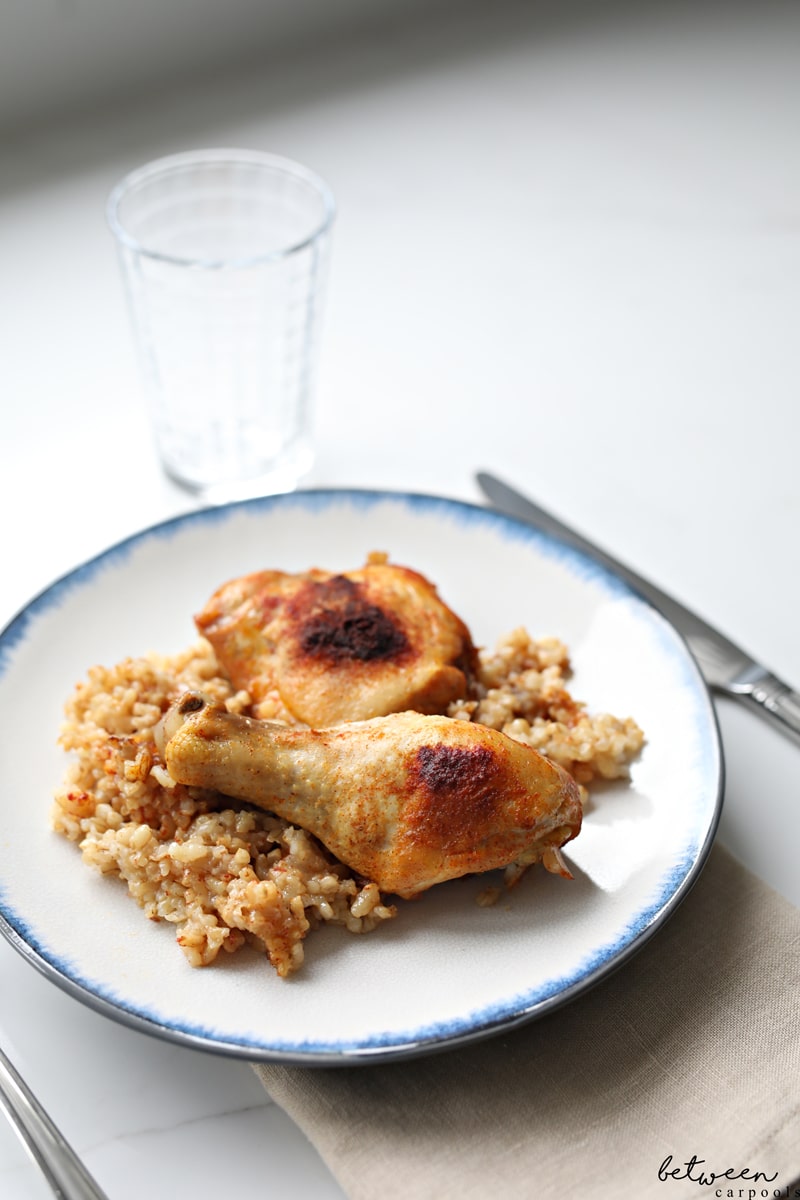 I like to serve this with a salad on the side, or vegetable soup.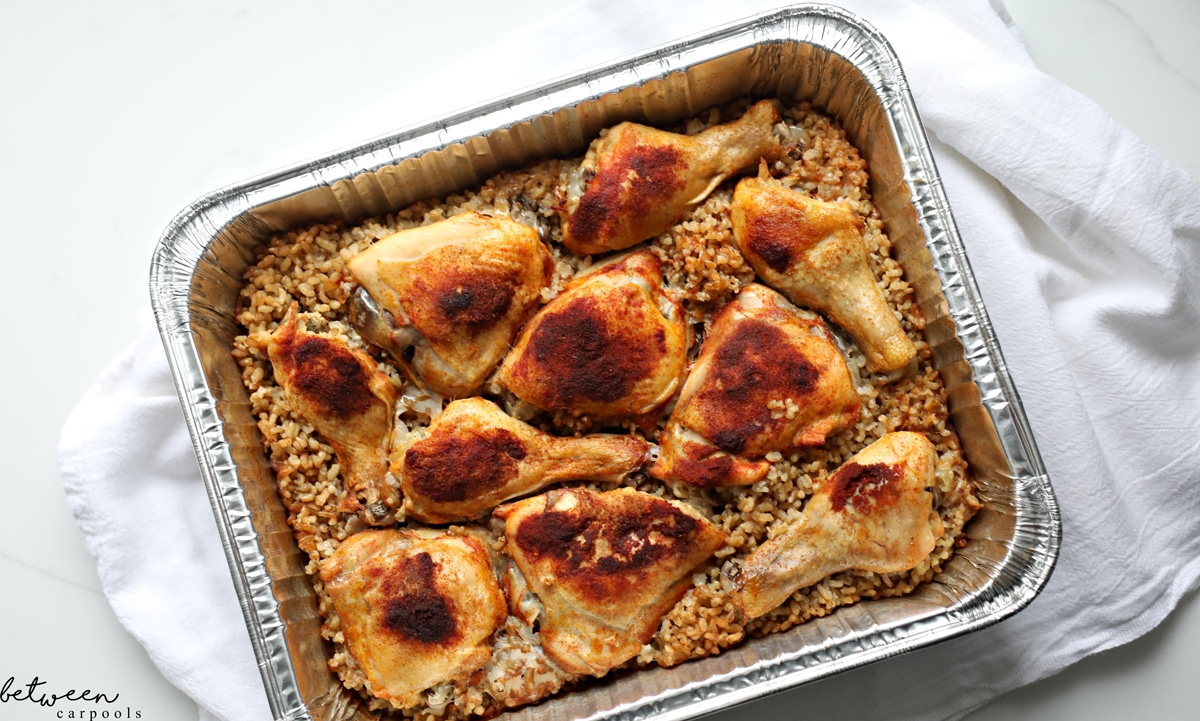 Chicken and Rice

Wednesday: Chicken & Rice
Ingredients
Short grain brown rice
Cut up chicken pieces (in ¼s or ⅛s)
Seasonings
Instructions
Preheat oven to 250ºF.
In a baking pan (9x13 or full size, depending on the size of your family!) put down a layer of brown rice (there are no measurements in this recipe!). Pour water to cover the rice.
Place chicken pieces on top of the water/rice (the chicken should be sticking out of the water a lot) and season with whatever spices you like on top of your chicken. You should season very heavily as this will season the rice as well. Cover tightly.
Place in oven and leave it there all day. Uncover for the last little bit, and raise the oven temperature to 350ºF - 375ºF to get the rice and chicken a little crispy on top. You can also dump on some frozen broccoli for the last half hour; it will taste great.