Prepare a large batch and store it in a squeeze bottle. Serve fresh pancakes for breakfast in minutes!
Do your kids love pancakes for breakfast but it feels like you don't have time to make them fresh and make it to the bus stop on time?  We've got you covered!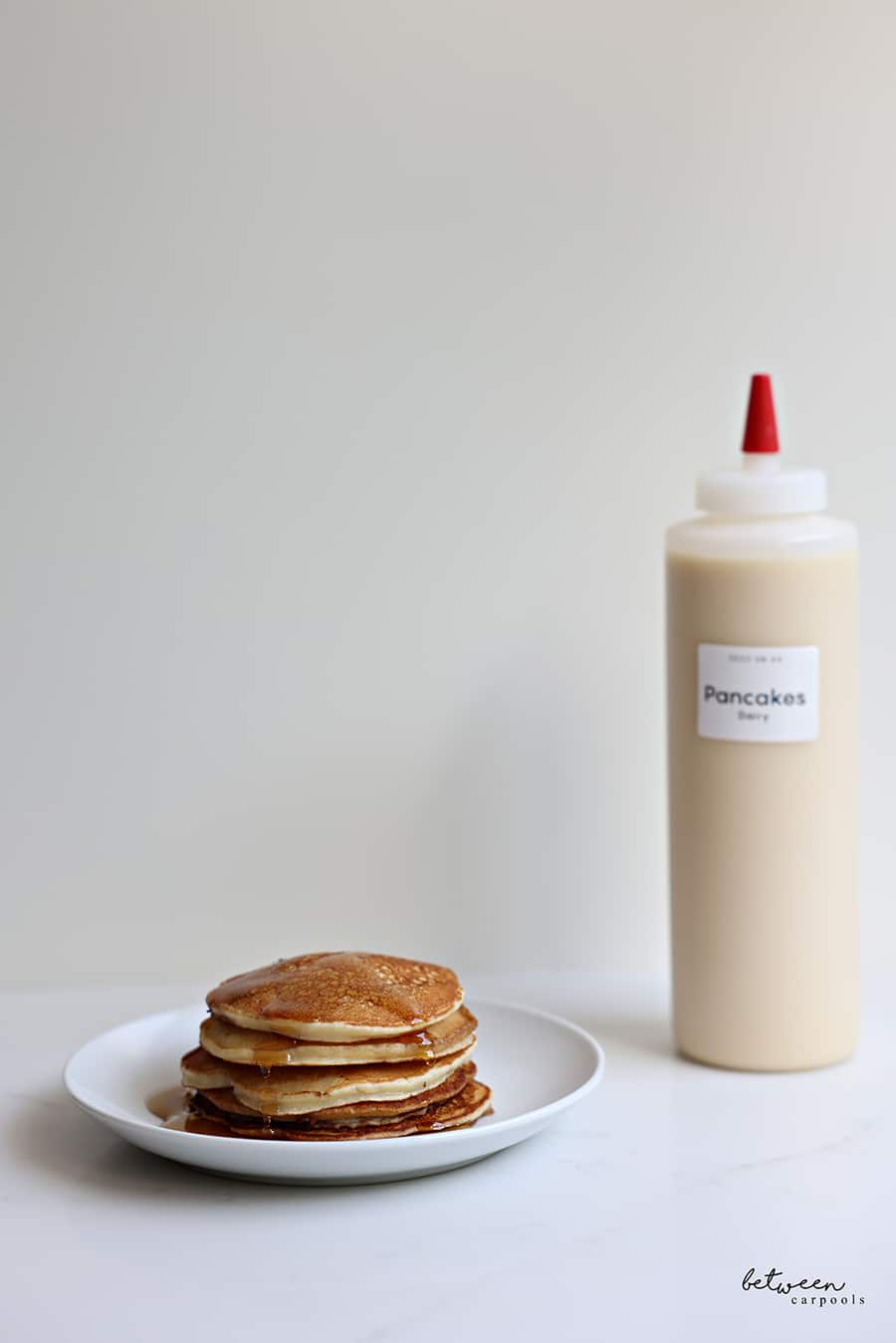 Simply prepare a large batch of your favorite pancake batter. We love these protein-rich pancakes all year – not just on Pesach! Simply replace the potato starch with any type of flour – even gluten-free. Another favorite recipe is the classic pancake on page 185 in Dinner Done.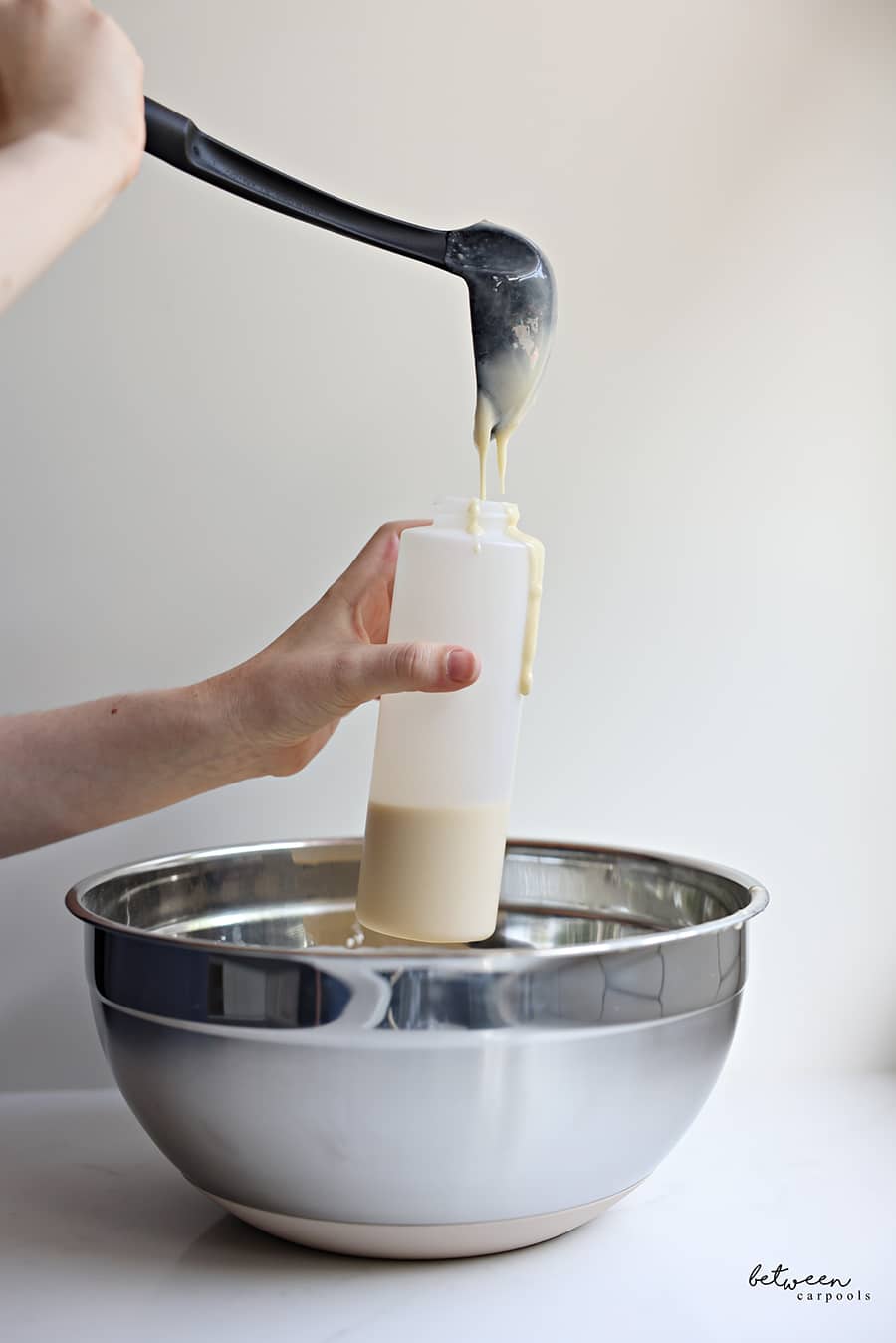 Ladle the batter into a squeeze bottle or two (or four) – this can be messy so work over the bowl. When they're full, you can freeze them to use another time, or store in the fridge to use within the next 3-4 days.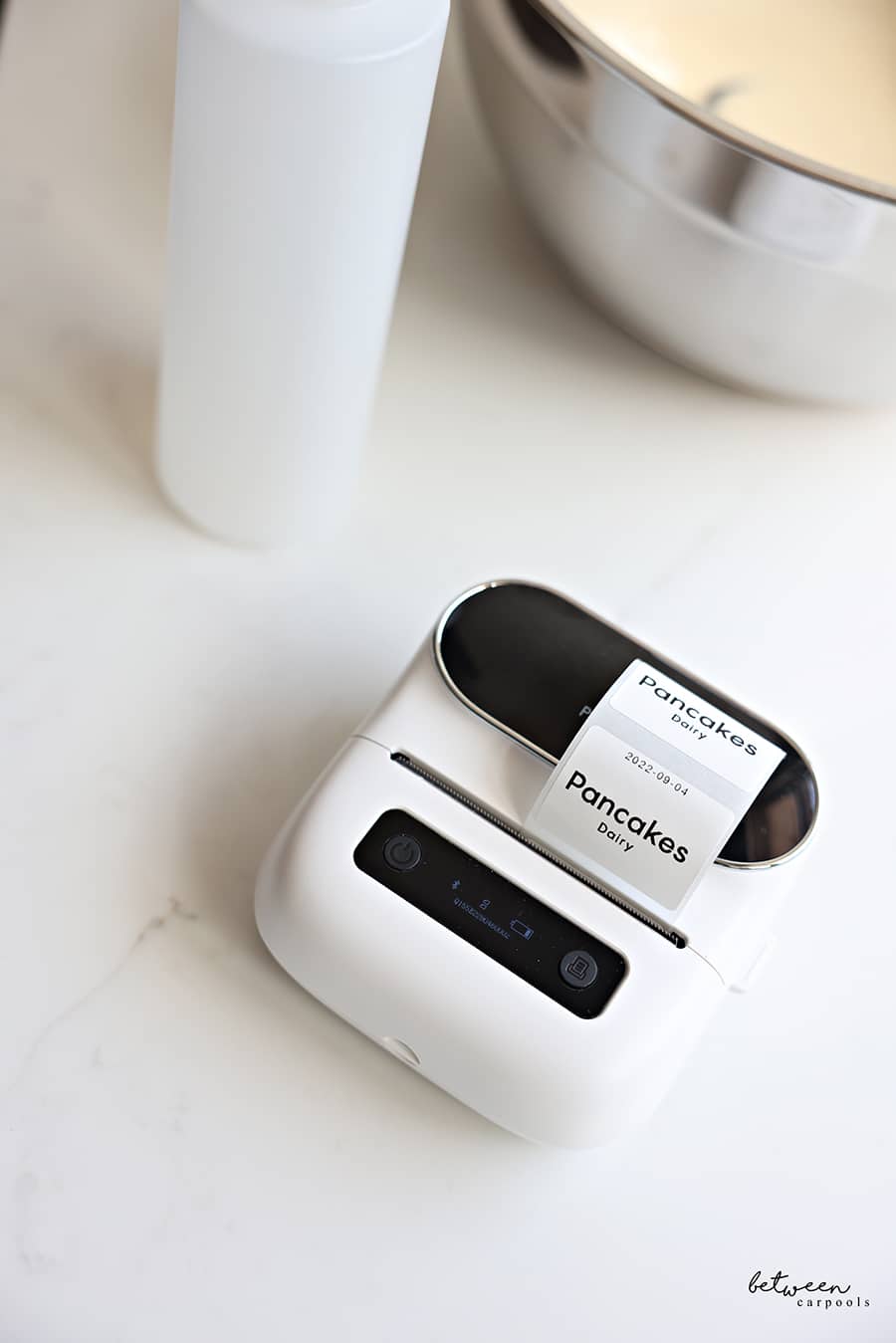 If you make different types of pancakes, make sure to label the bottles accordingly. I like to add the date and dairy/parve status to avoid confusion.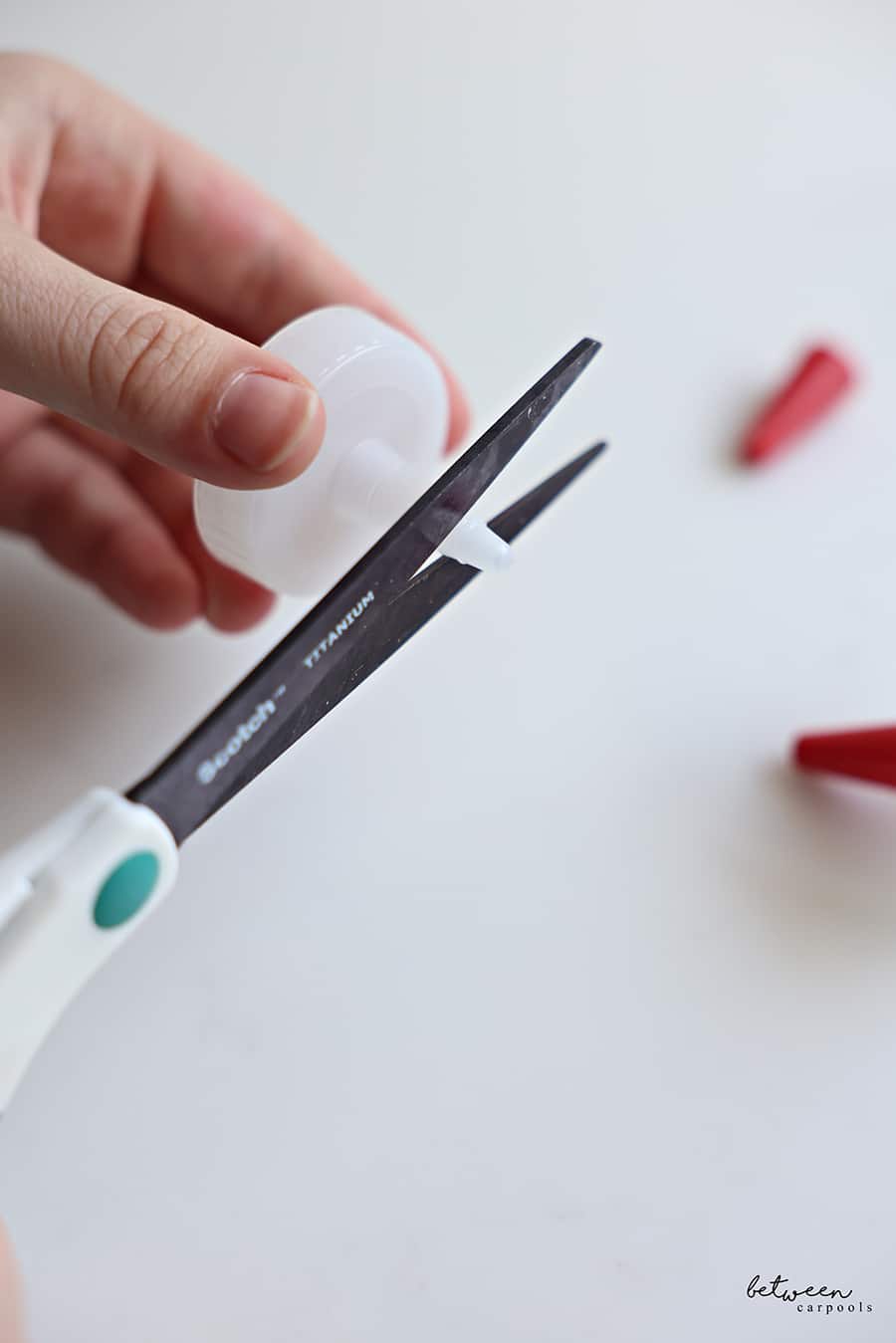 If the batter is too thick, you might need to trim the tip of the squeeze bottle a bit with scissors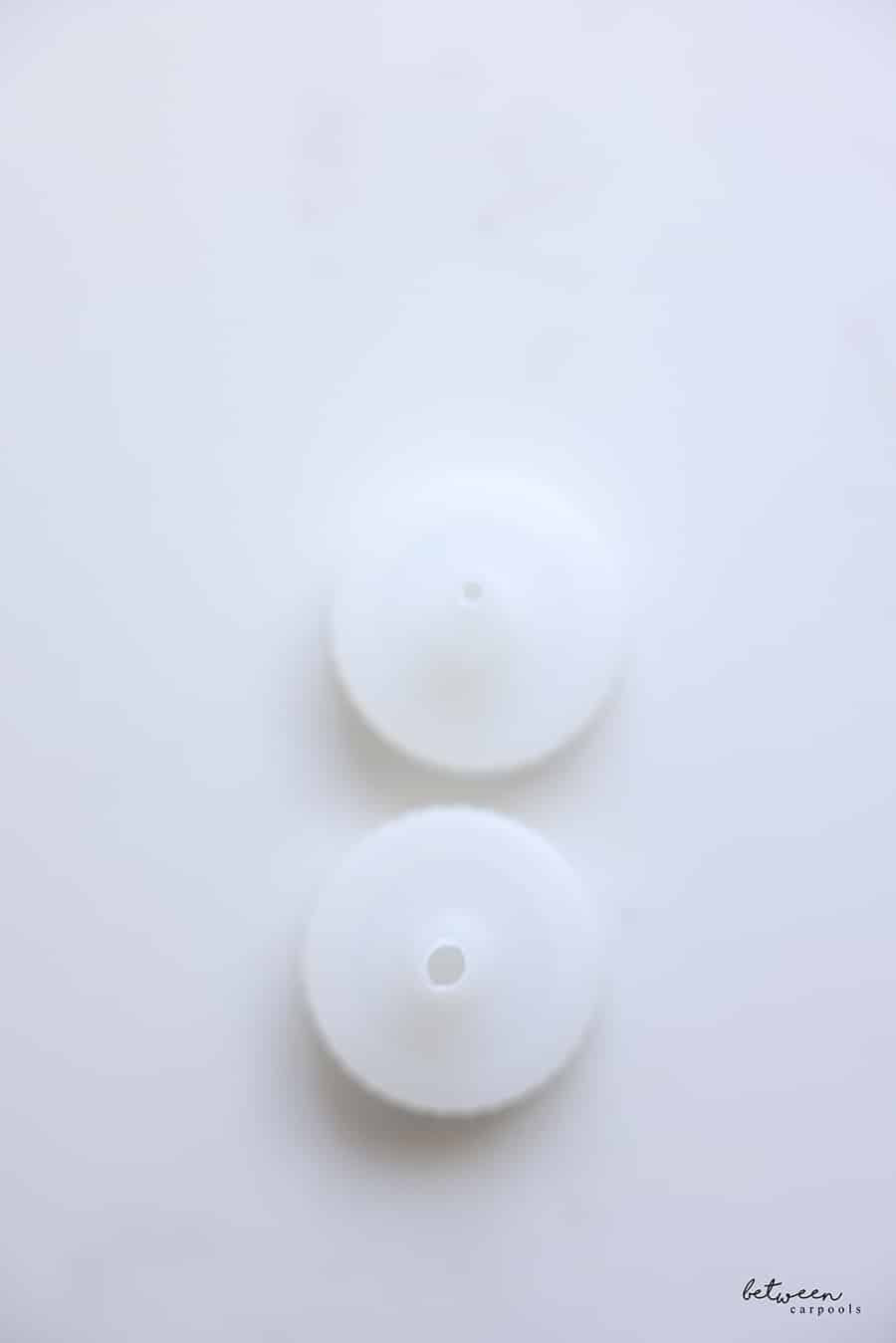 to make a bigger hole. Want to have your frozen bottle thawed for morning breakfast? Move it from the freezer to the fridge the night before.

And when it's time to cook the pancakes, simply squeeze some batter neatly over your skillet or griddle. Add blueberries, chocolate chips etc – or don't. Fresh pancakes are always a hit!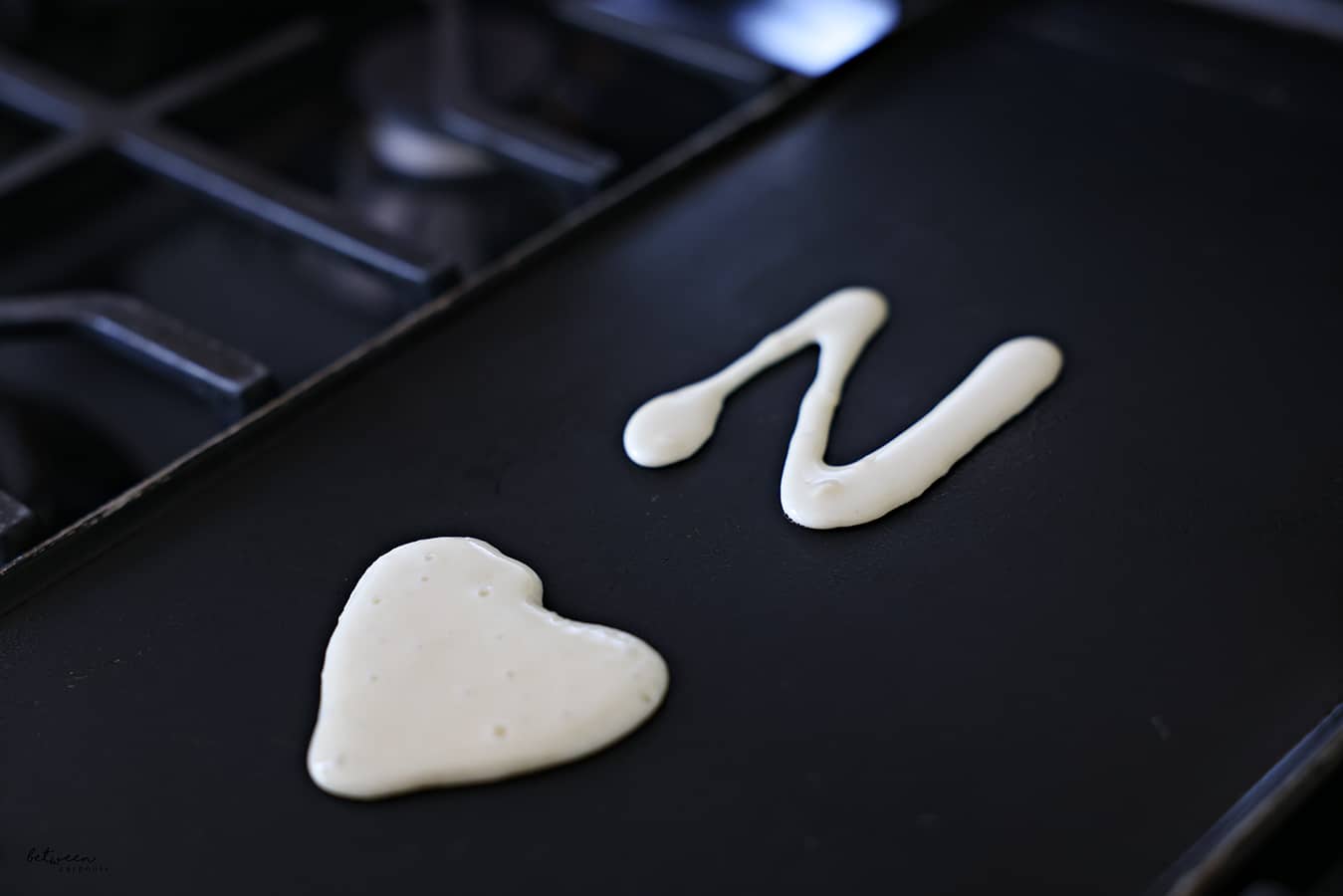 BONUS: When you use a squeeze bottle to pour the pancake batter, you can make shaped pancakes! Just draw an outline and then fill it in.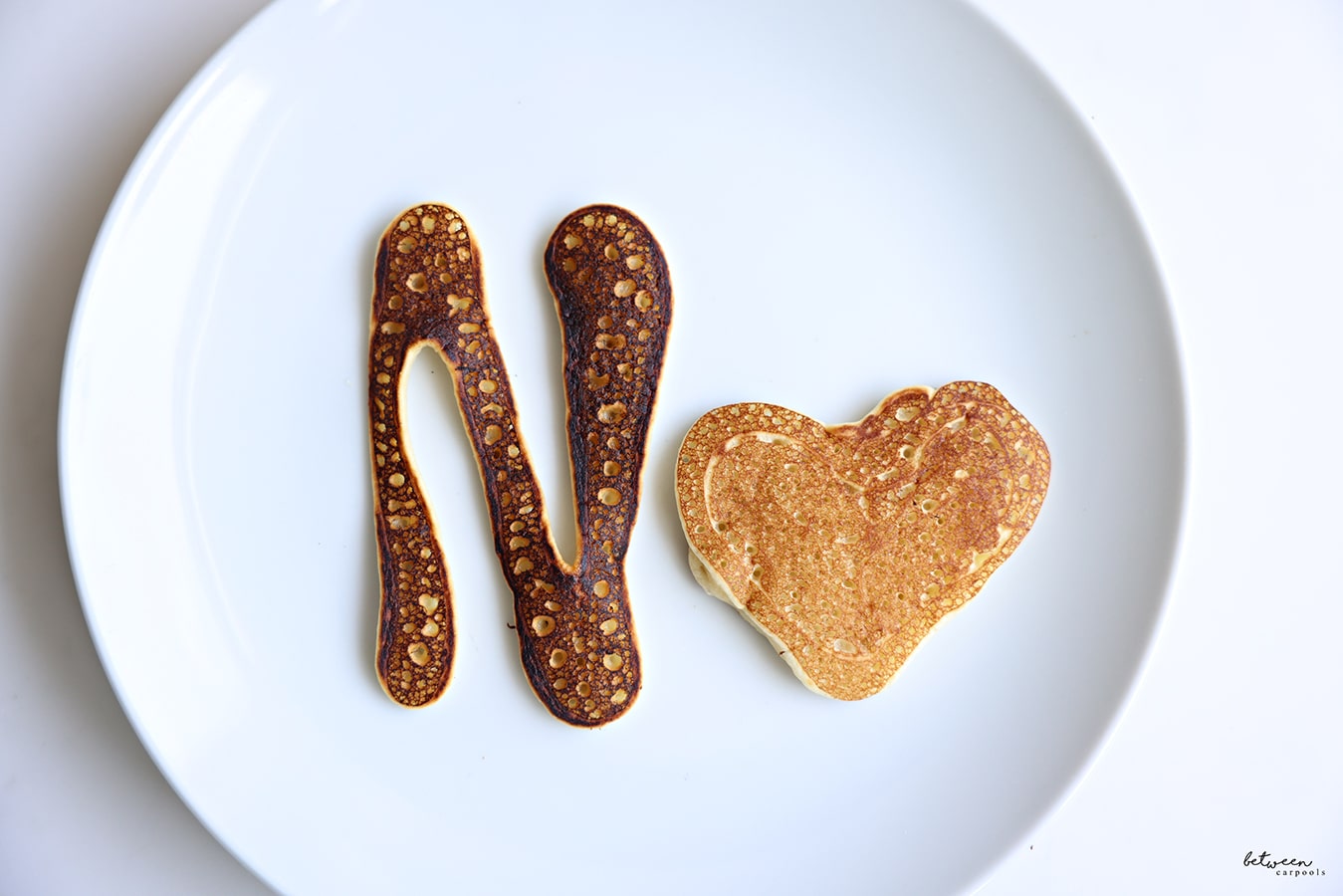 So much fun!
FOR EXCLUSIVE CONTENT AND A PEEK BEHIND THE SCENES, MAKE SURE TO JOIN OUR WHATSAPP STATUS HERE. JOIN OUR WHATSAPP GROUP AND WE'LL LET YOU KNOW WHEN A NEW POST IS UP!