Really, any time of year is the perfect time for honey roasted potatoes. 
When I was planning my Rosh Hashanah menu one year, I realized that these honey roasted potatoes would be the perfect side. They're easy to prepare, but provide just the right twist for Yom Tov. I prepared another batch just to test them again and left the pan on the counter before running out. When I came back home, my potatoes were gone. That was either a sign that my husband was hungry, or that these potatoes definitely deserved to be shared. Or both. Oh – and they're even better when reheated, just in case you do have some left over.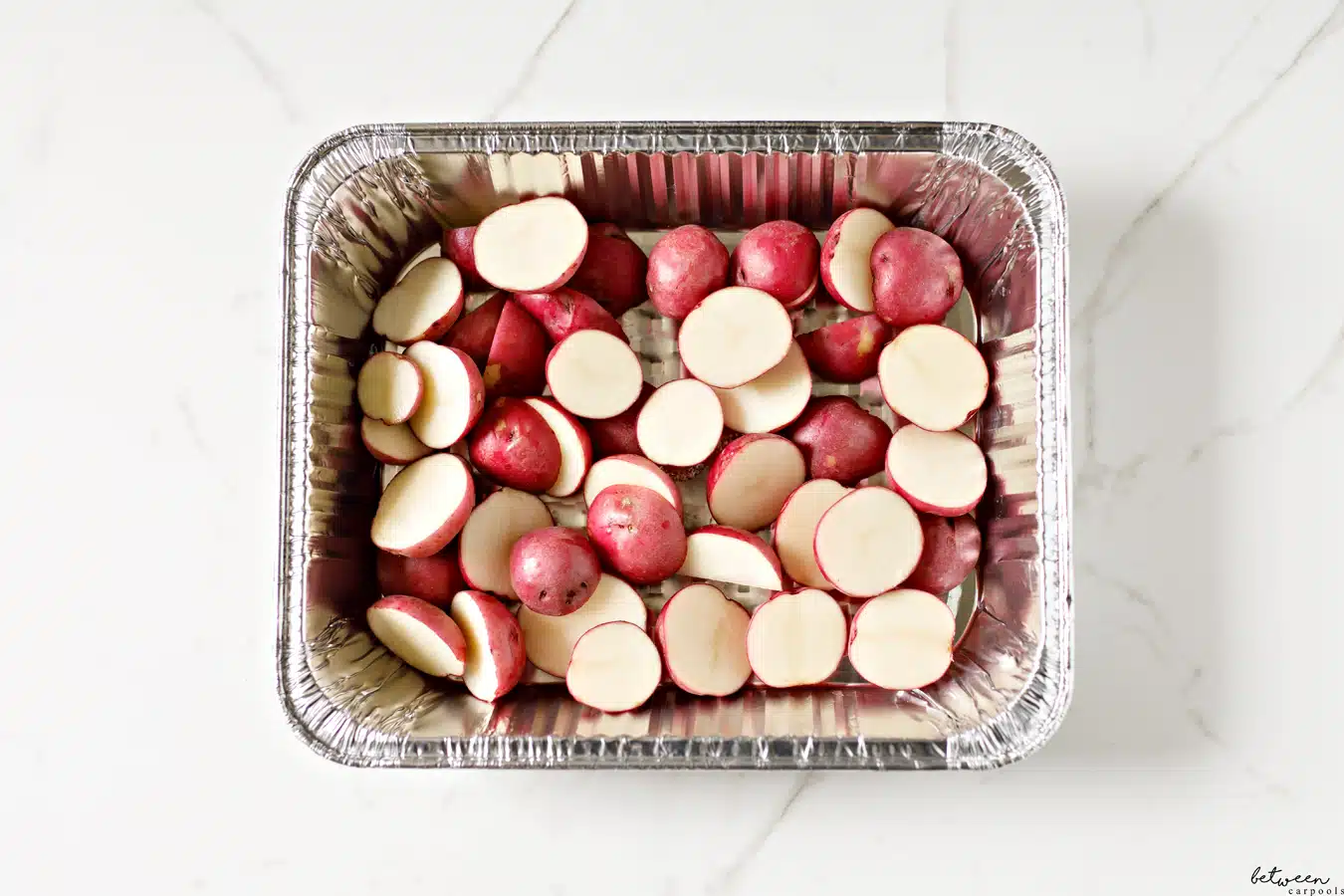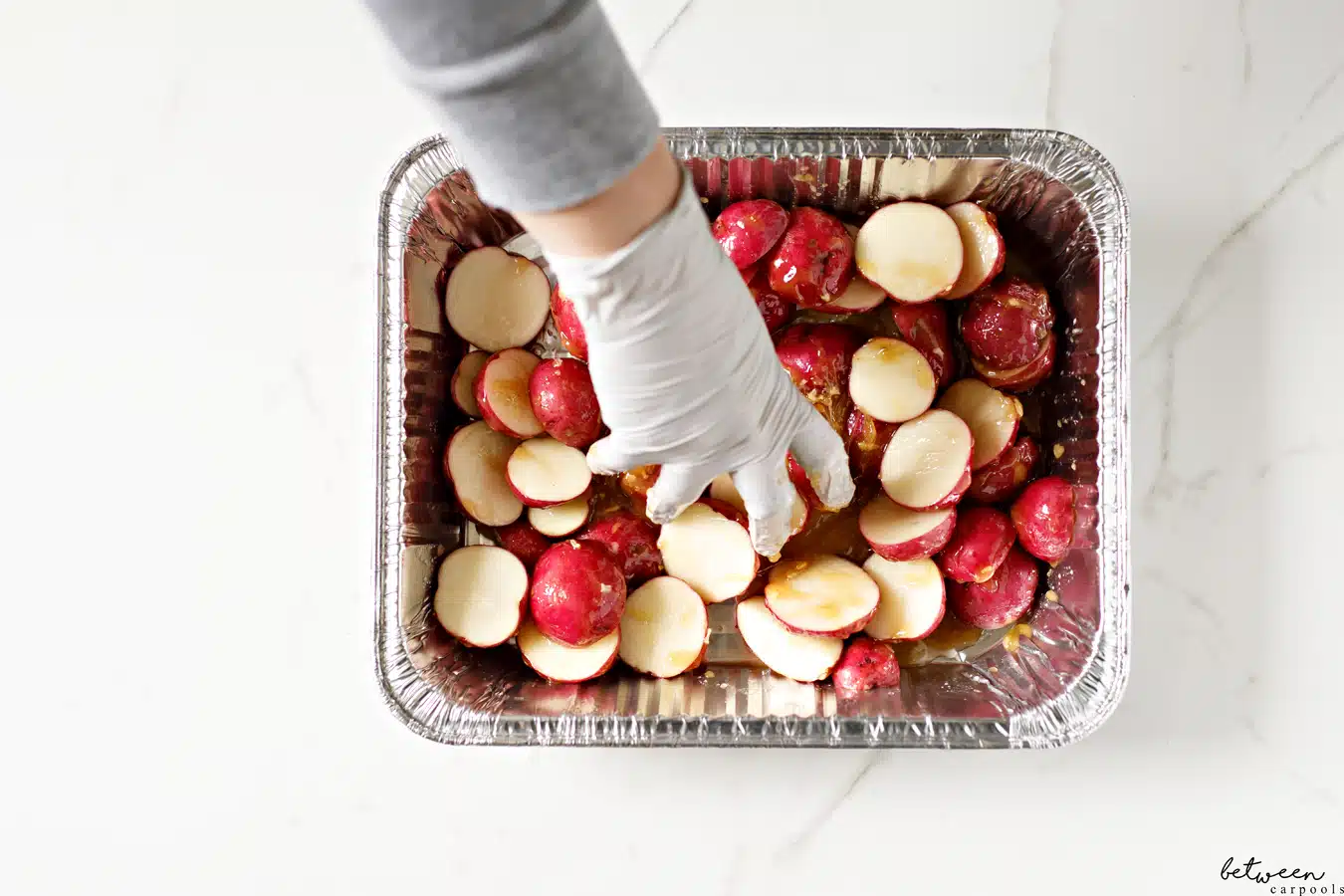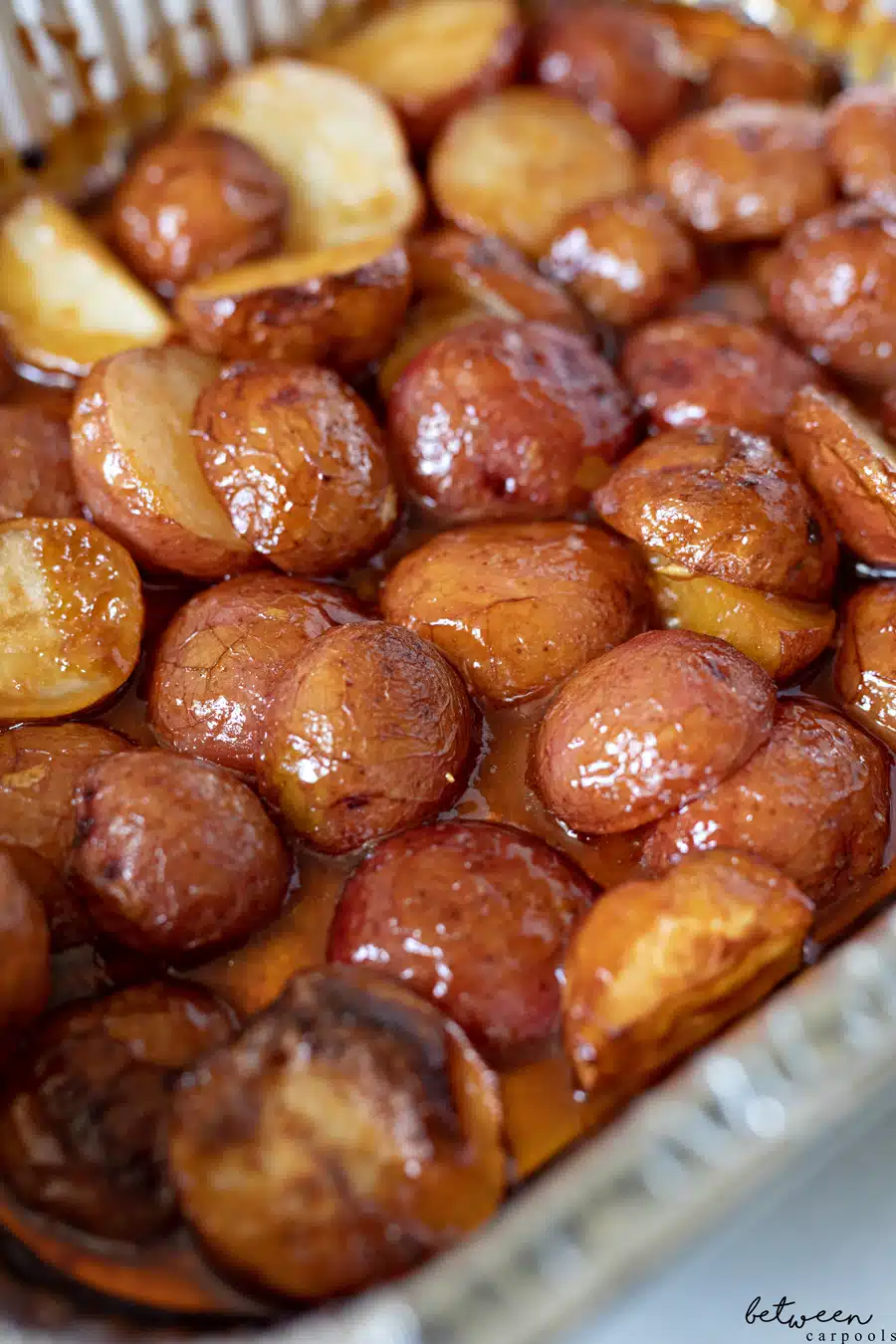 Honey Roasted Red-Skinned Potatoes
Ingredients
2 ½ pounds mini red potatoes, halved
1 heaping tablespoon onion soup mix
6 tablespoons honey
¼ cup olive oil
Instructions
Preheat oven to 400ºF. Spread potatoes in a 9 x 13-inch baking pan. In a small bowl, combine onion soup mix, honey, and olive oil. Toss with potatoes until well-coated.
Bake for 1 hour, uncovered, until potatoes are soft and golden brown. Before serving, toss potatoes to recoat with the sauce. Serve hot.
This recipe originally appeared in Ami Magazine.