Perhaps your kids won't eat ground beef? Now they will. This chili is an easy family-favorite dinner.
For years, when I would hear of friends making meatballs, sloppy joes, or meatloaf for dinner, I would think to myself, "It's such a shame no one in my family will eat ground beef."
The fact that no one ate ground beef cut out a significant amount of dinner options. And so, I kept writing recipe after recipe for boneless chicken breasts. That's what they liked and that's what I kept trying to reinvent. (See Dinner Done for lots of choices!) And then, one day, I thought this is ridiculous: Enough chicken. I must be able to create some kind of recipe they'd enjoy using ground beef.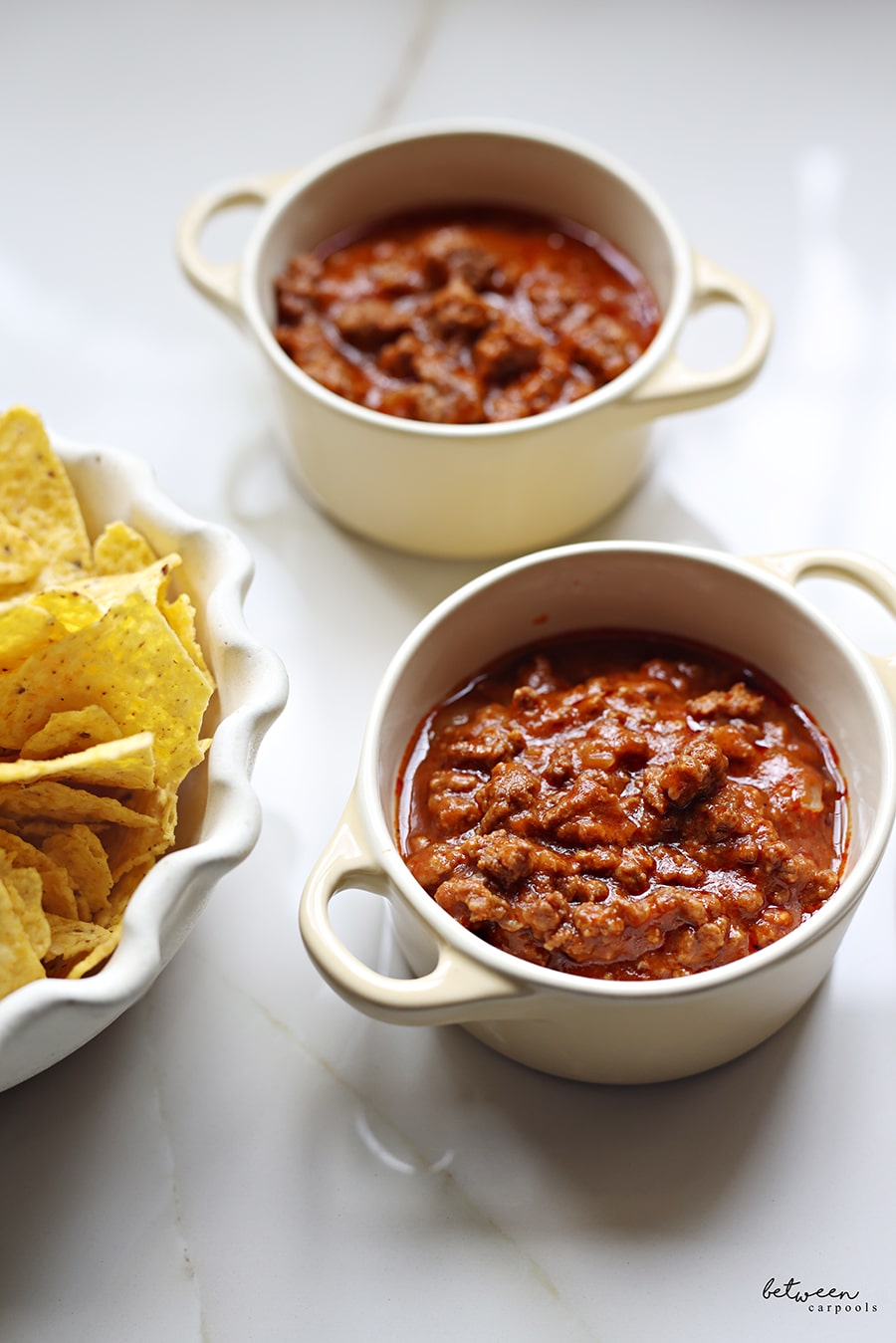 Why is this recipe different? The chili cooks long and slow, so the flavor gets seeped deep into the meat and you don't get that "meaty" flavor of typical ground beef. My kids love tortilla chips (think snack, restaurant-style) so I served this with those salty chips for the first few times. That made the dinner fun, they were able to dip the chips into the meat (even if they only dipped "slightly" in the beginning).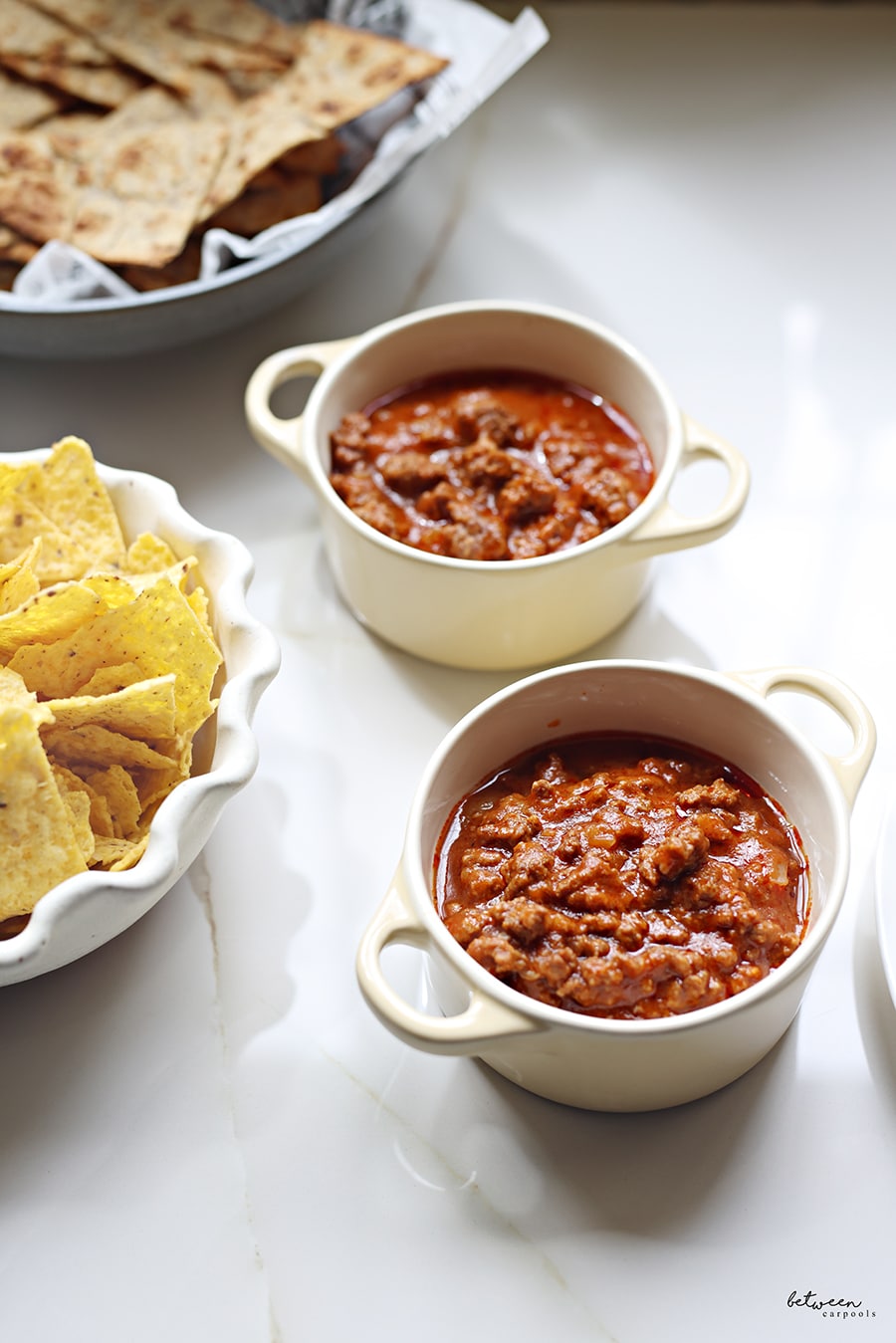 Once they were tempted to try the chili, it became a family favorite and part of the dinner rotation. Now I take wraps, cut them into triangles and bake them with some oil spray and a light sprinkle of salt for a healthier version of chips. See this recipe for clearer instructions. There is one kid that will only eat the chili with a bag of tortilla chips but hey, some kids take baby steps, and I'm not complaining.

No Bean Beef Chili
Ingredients
Note: This freezes well, so any leftovers can be frozen and reheated with no problem.
2-3 tablespoons oil
2½ lbs. lean ground beef
1 onion, finely diced
3½ cups water
1 15 oz tomato sauce
6 oz. tomato paste
3 garlic cloves, crushed
1 tsp chili powder
1 tsp cocoa powder
½ tsp salt
¼ tsp black pepper
1 tablespoon apple cider vinegar (or any vinegar)
Instructions
In a large pot, heat oil over medium-high heat. Add ground beef and cook, stirring, breaking up the meat with the side of the spoon. This is the only time the recipe needs a little hands-on work. You want to make sure the ground beef is fully broken into small pieces; if you leave it chunky it doesn't taste the same.
Add onions. Stir for a few minutes then add in remaining ingredients.
Cook semi covered for 1½ - 2 hours on low, stirring occasionally.
Serve with tortilla chips, homemade chips, or soft rolls. You can add topping such as guacamole, tomato salad, sliced jalapenos or anything else you wish.
FOR EXCLUSIVE CONTENT AND A PEEK BEHIND THE SCENES, MAKE SURE TO JOIN OUR WHATSAPP STATUS HERE.