You don't even need to cook a thing! Make a big Israeli-style falafel plate with all the fixings for dinner and serve with hot, fresh pita.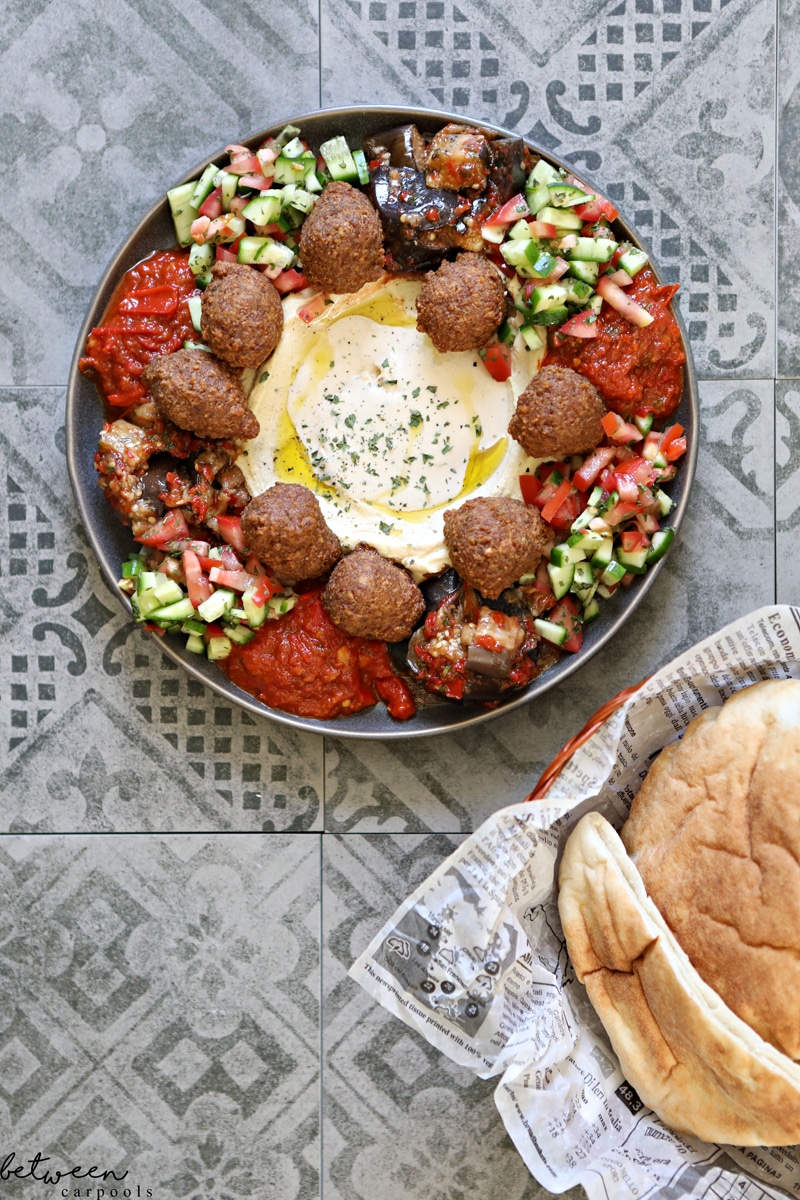 There's a Pita Hut in North Miami Beach that has a falafel plate like this on the menu. It's one big dish with techina, chummus, Turkish salad, eggplant salad, tabouleh, and falafel balls. Put it on a table with a basket of fresh, hot pita and even my picky eaters attack it and start assembling their sandwiches, or simply dip and dip.
There's almost nothing better.
I love recreating a falafel plate for dinner because I can do as little or as much work as I want. The falafel balls can be made from scratch, made from a mix, bought ready to bake or fry in the freezer section, or the easiest option: purchased ready-to-eat from your local pizza shop.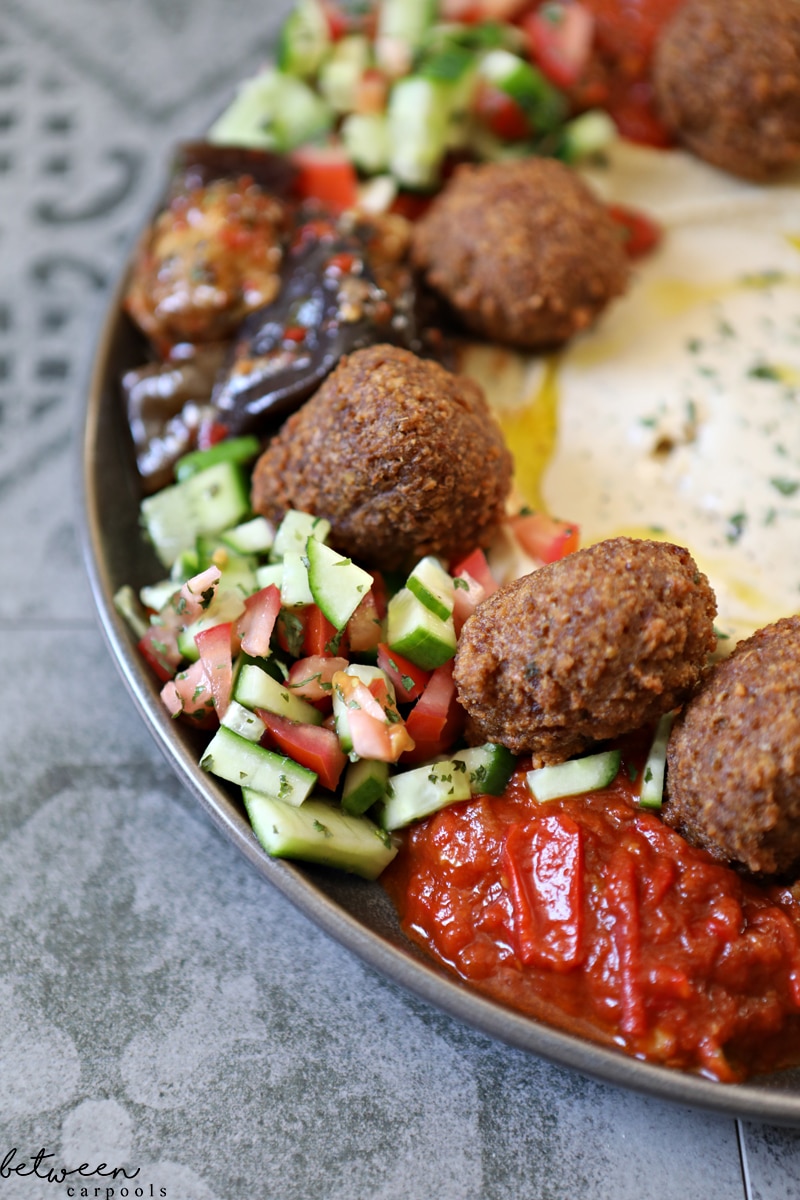 On this plate, I included chummus, techina, matbucha, eggplant salad, and Israeli salad. Though we made the Israeli salad, all the rest of the salads were store-bought (Mine are really authentic and delicious, from Shalom Grocery on Norwood Avenue in Deal, NJ).
Simply make one big Israeli-style platter, serve with hot fresh pita or laffa, and dinner is done! It's all in the presentation. The thicker chummus holds the runnier techina. Drizzle with olive oil and sprinkle with parsley for a finished look to your platter.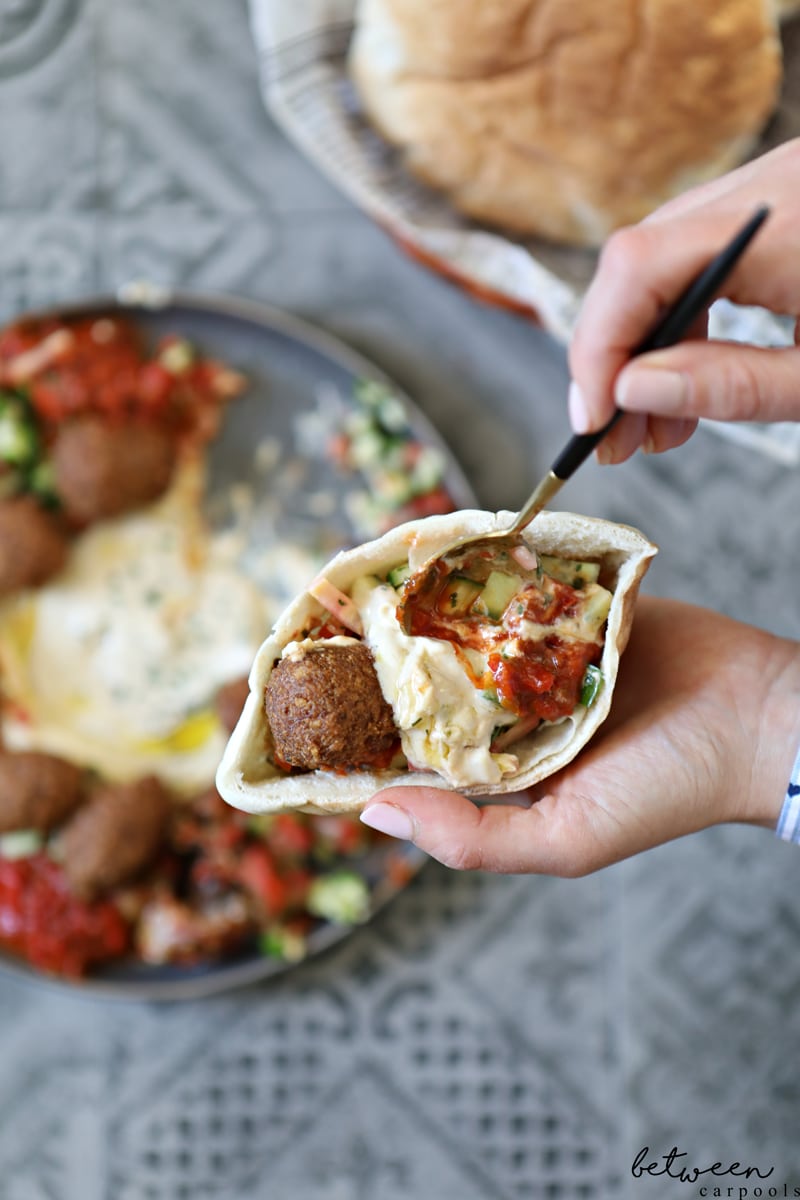 During the year, I also serve this with baby chicken seasoned with schwarma spice like in this recipe.
Can't get fresh pita? Try this trick for warming up frozen or not-so-fresh pita (must be done immediately before enjoying).