It doesn't matter what veggies are in your fridge. As long as you have chicken, you likely have all you need to enjoy this Asian fried chicken dinner tonight. 
Does your family love a good Asian fried chicken? Like a good chicken dish that you can serve buffet-style? Need another appetizer to add to your repertoire? Or a weeknight all-in-one-meal? We've got a recipe for you!
It's a complete meal in one recipe and it's an easy one because that's what we do best, right?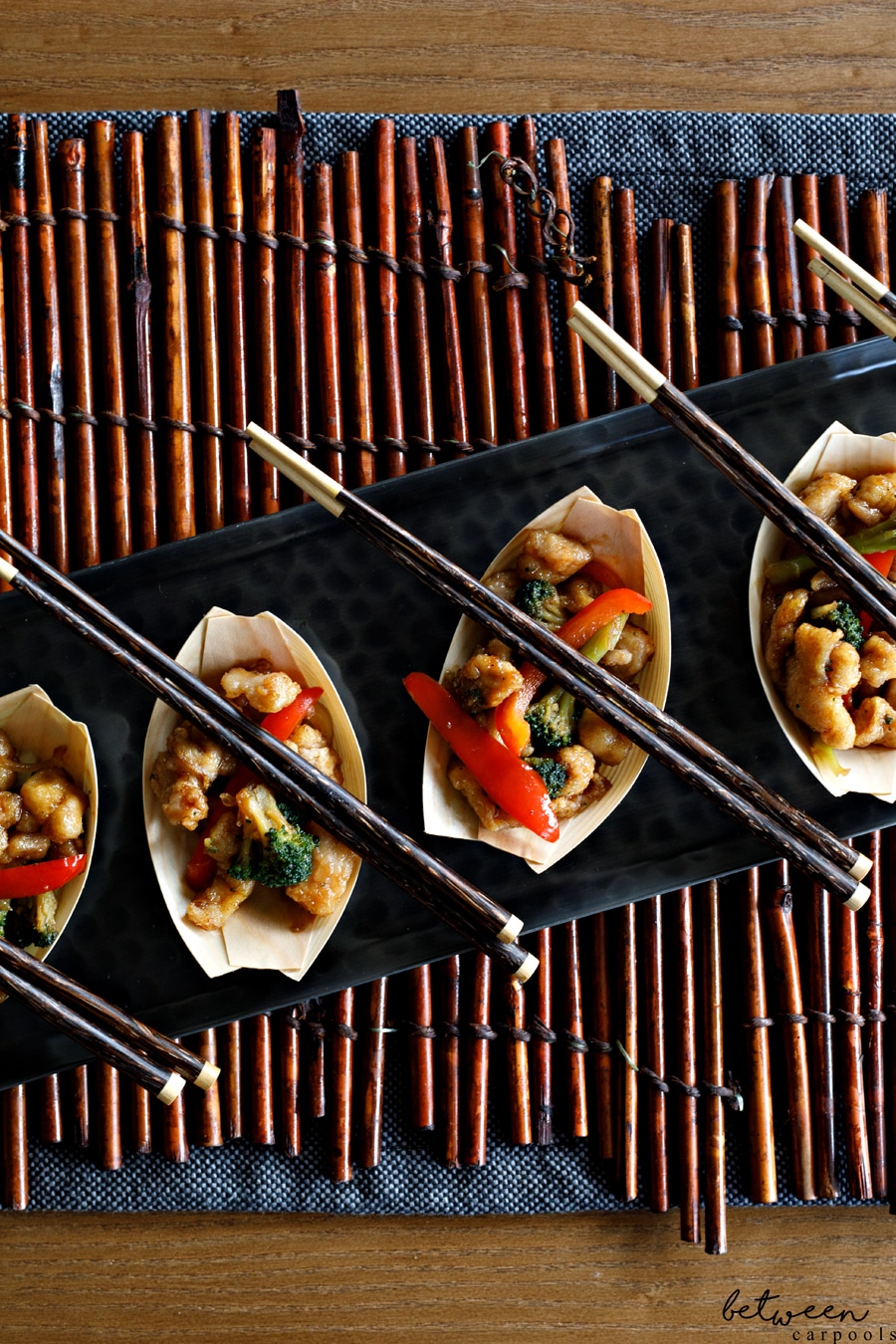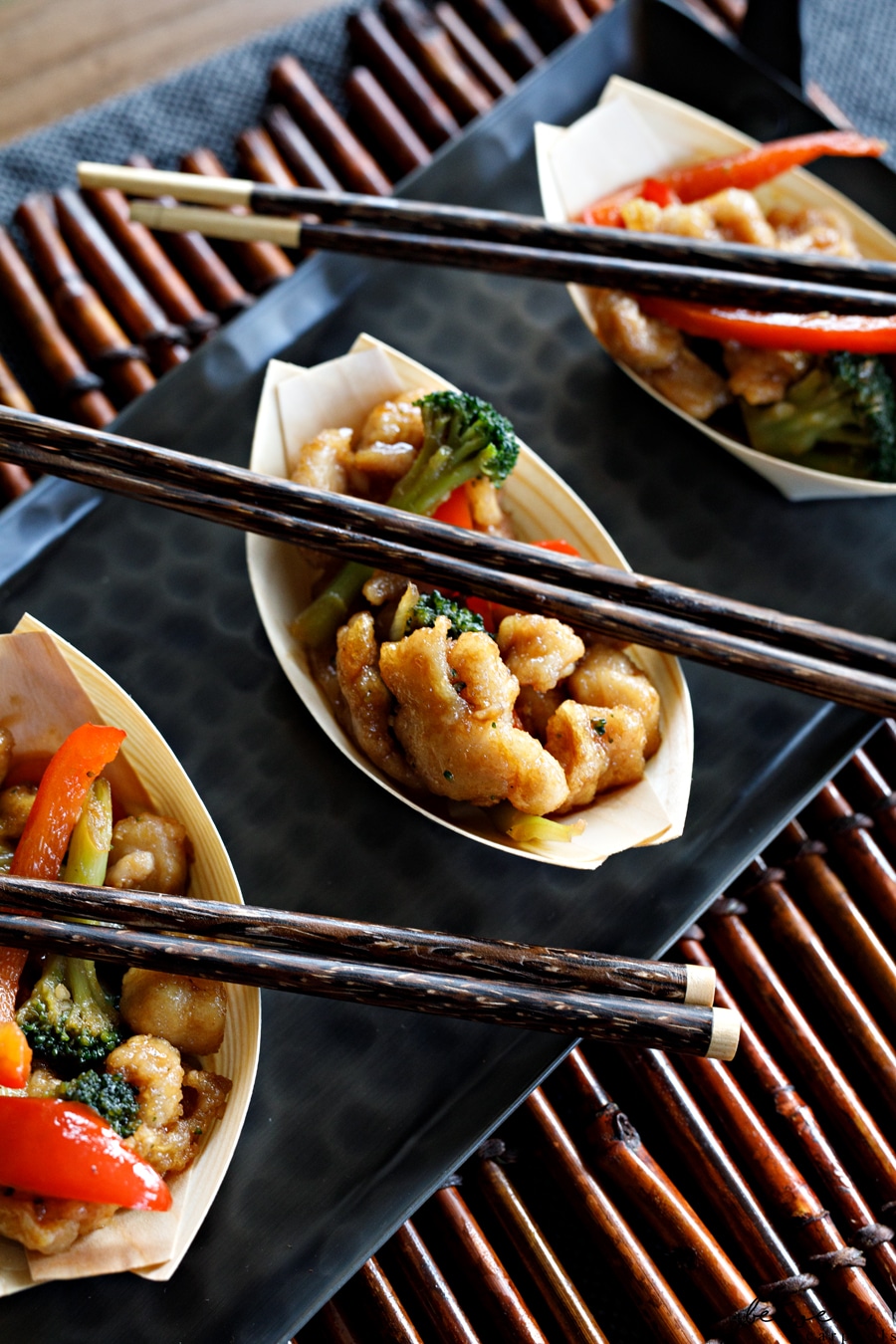 Asian Fried Chicken
Ingredients
1½ lbs baby chicken, cleaned and cut into very small pieces (you can use chicken breast if you prefer)
Salt and pepper, for sprinkling
cornstarch, to coat
2 tablespoons brown sugar
4 tablespoons honey
¼ cup soy sauce
¼ teaspoon powdered ginger
3 garlic cloves, crushed
1 tablespoon hot sauce (use more if you like extra heat)
Oil, for frying
Any fresh vegetables you like - peppers, onions, broccoli are good options.
Rice, for serving
Instructions
Combine chicken, corn starch, salt and pepper in a bowl. Toss to coat well.
In another bowl, combine brown sugar, honey, soy sauce, ginger, garlic, and hot sauce. Both components can be prepared ahead and refrigerated to be fried fresh before serving.
Heat oil in a deep frying pan. Fry the chicken until cooked through. Add the sauce and mix. Add fresh vegetables and mix well until heated through and sauce is thickened. Serve over rice.
Appetizer Plating idea: Fill a taco bowl with a scoop of rice and top with chicken mixture.