With all those heavy dishes over Pesach, a light and superfreshing salad like this will be very welcome!
We love this salad based off a recipe by Chef Einat Admony! One day, during a photoshoot, we were deciding what to prepare (or order) for lunch while prepping this salad. Once the photos were done, our decision was made. We all enjoyed big bowls full of this refreshing salad. It's exactly the kind of dish we needed to round out the menu.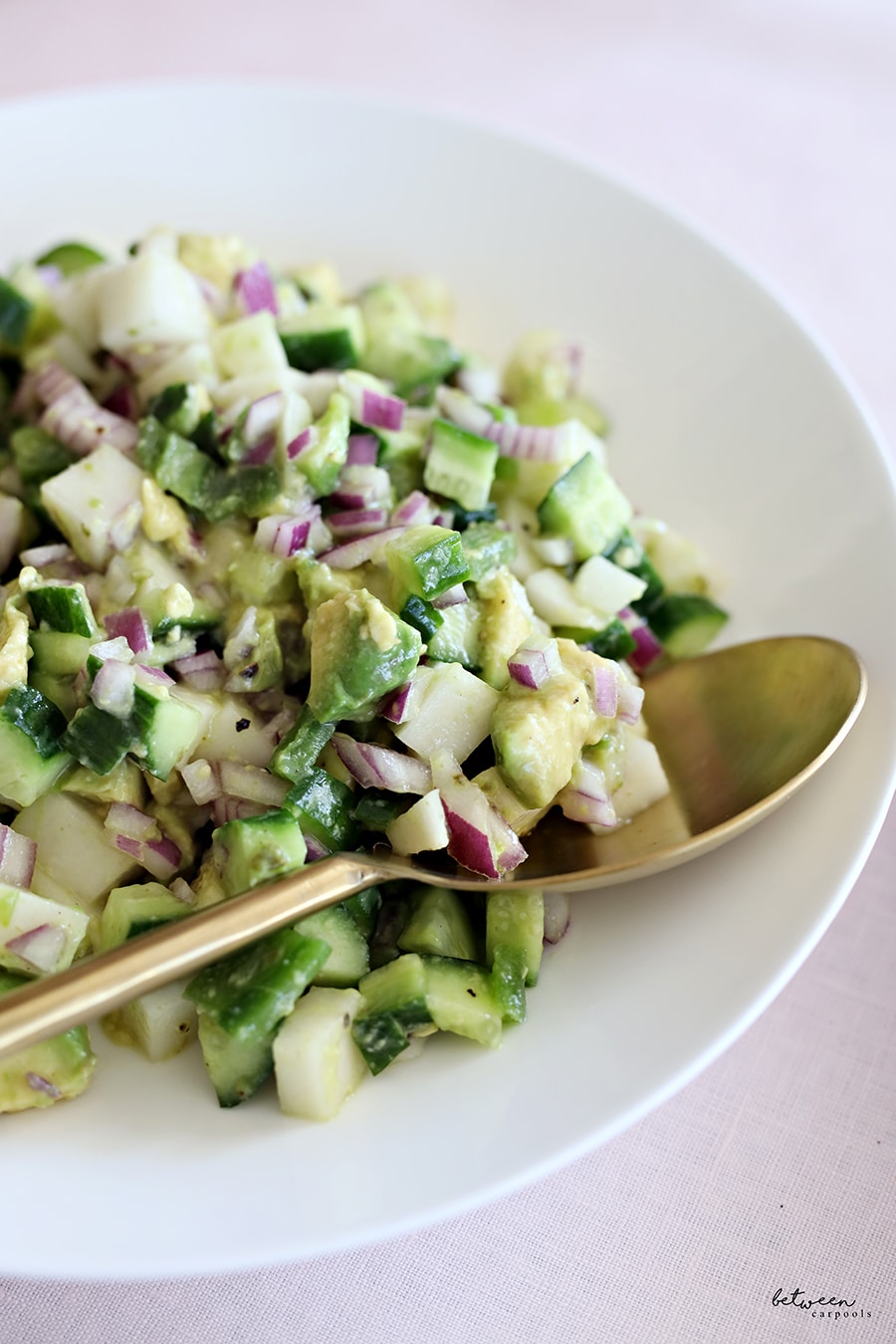 Crunchy Avocado and Kohlrabi Salad
Ingredients
2 Persian cucumbers, diced
1 kohlrabi, peeled and diced
1 small jalapeño, seeds removed, finely diced
1 avocado, diced
⅓ red onion, finely diced
3 tablespoons lemon juice (Juice of one lemon)
½ - 1 tsp salt
Black pepper
Instructions
Combine all ingredients.
You can easily peel the jalapeno with a standard peeler.