Make this lasagna during the 9 days. Or to enjoy during a long, cozy winter night. Or keep it in the freezer to pull out for those nights when dinner just isn't going to happen. 
This is the type of easy 9 x 13 dinner that is perfect now during the 9 days and around the year too. We love to prepare it on a long winter motzei Shabbos or send it over to a new neighbor who just moved in. This lasagna can be frozen raw (assembled) or parbaked.  When freezing, do not defrost. Rather bake directly from the freezer, just allow for longer baking time.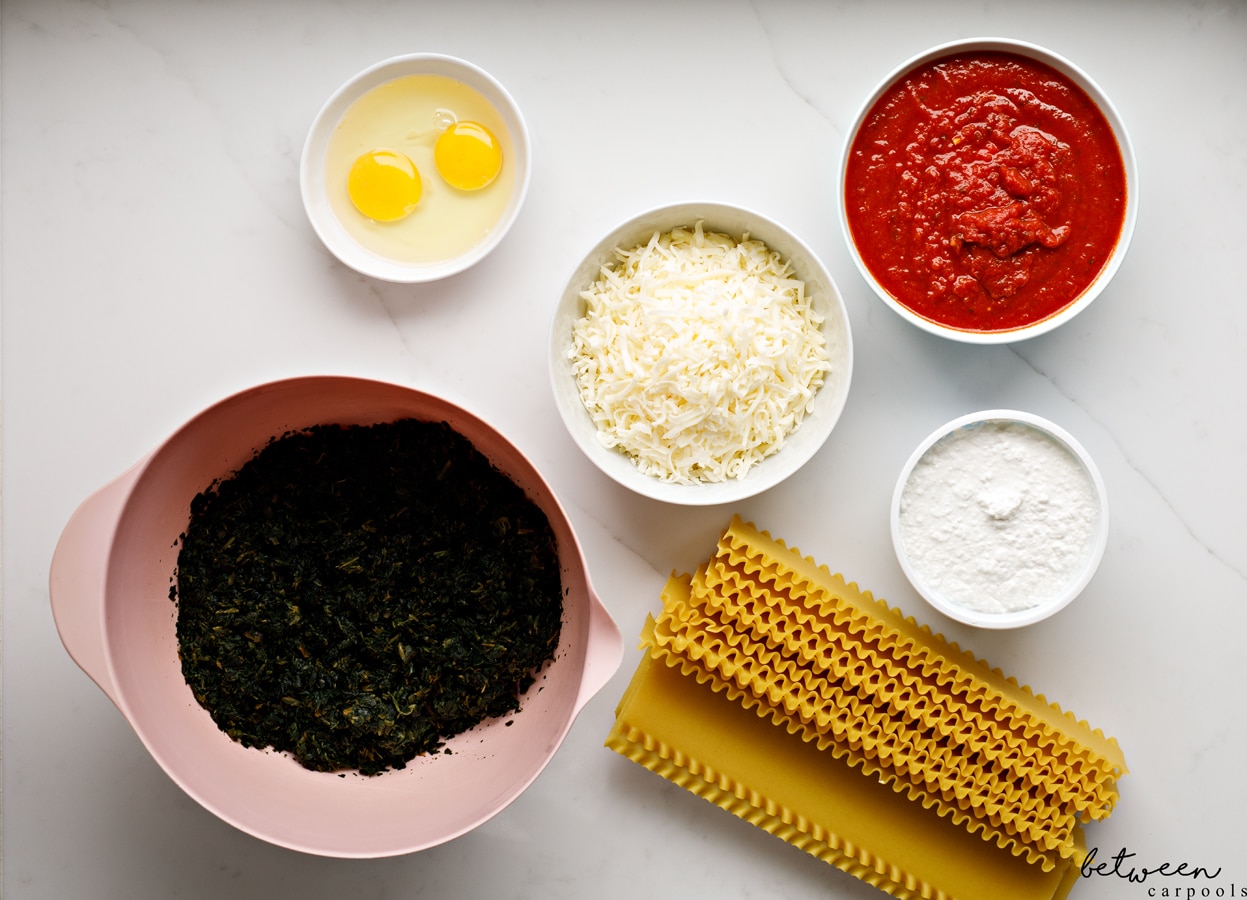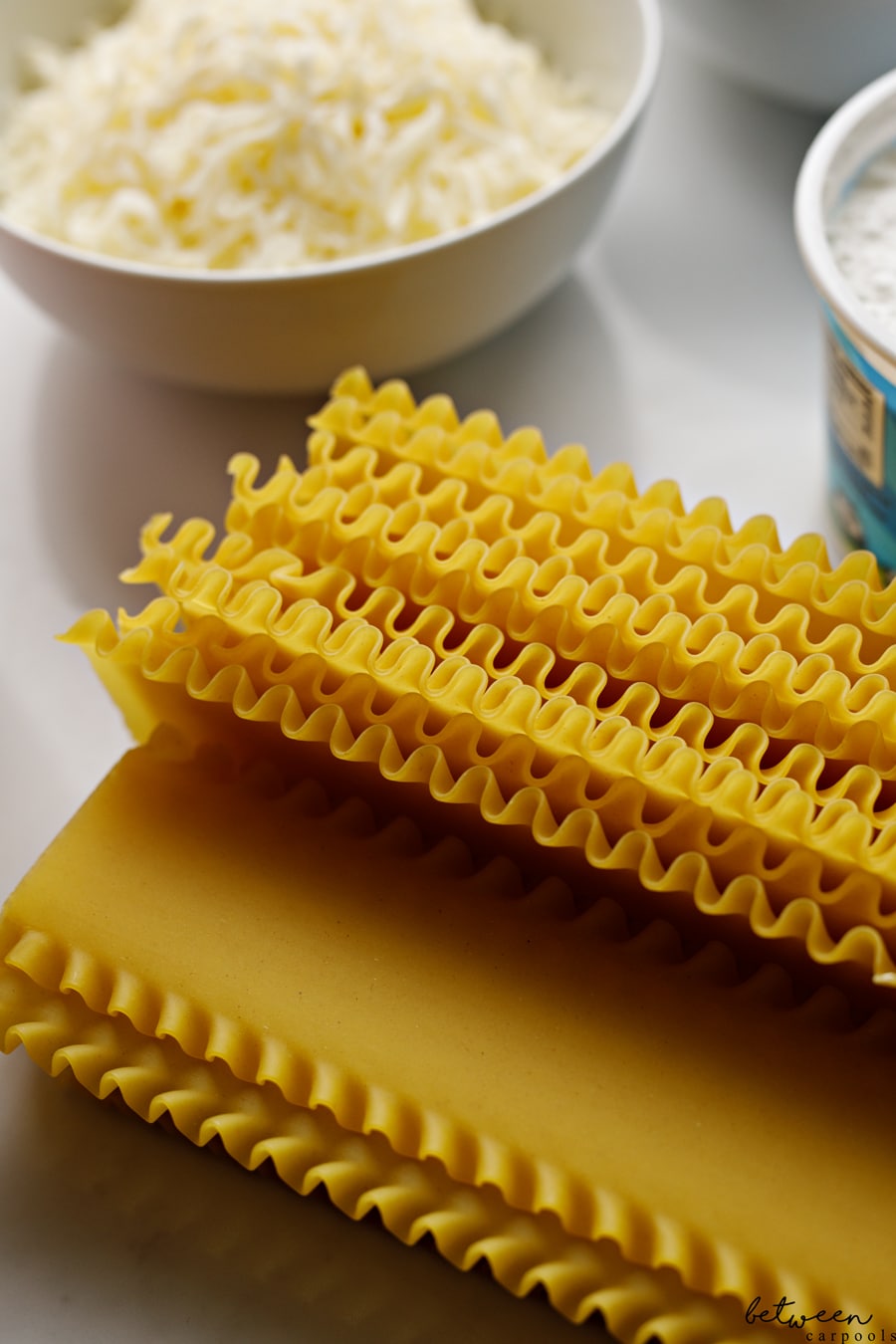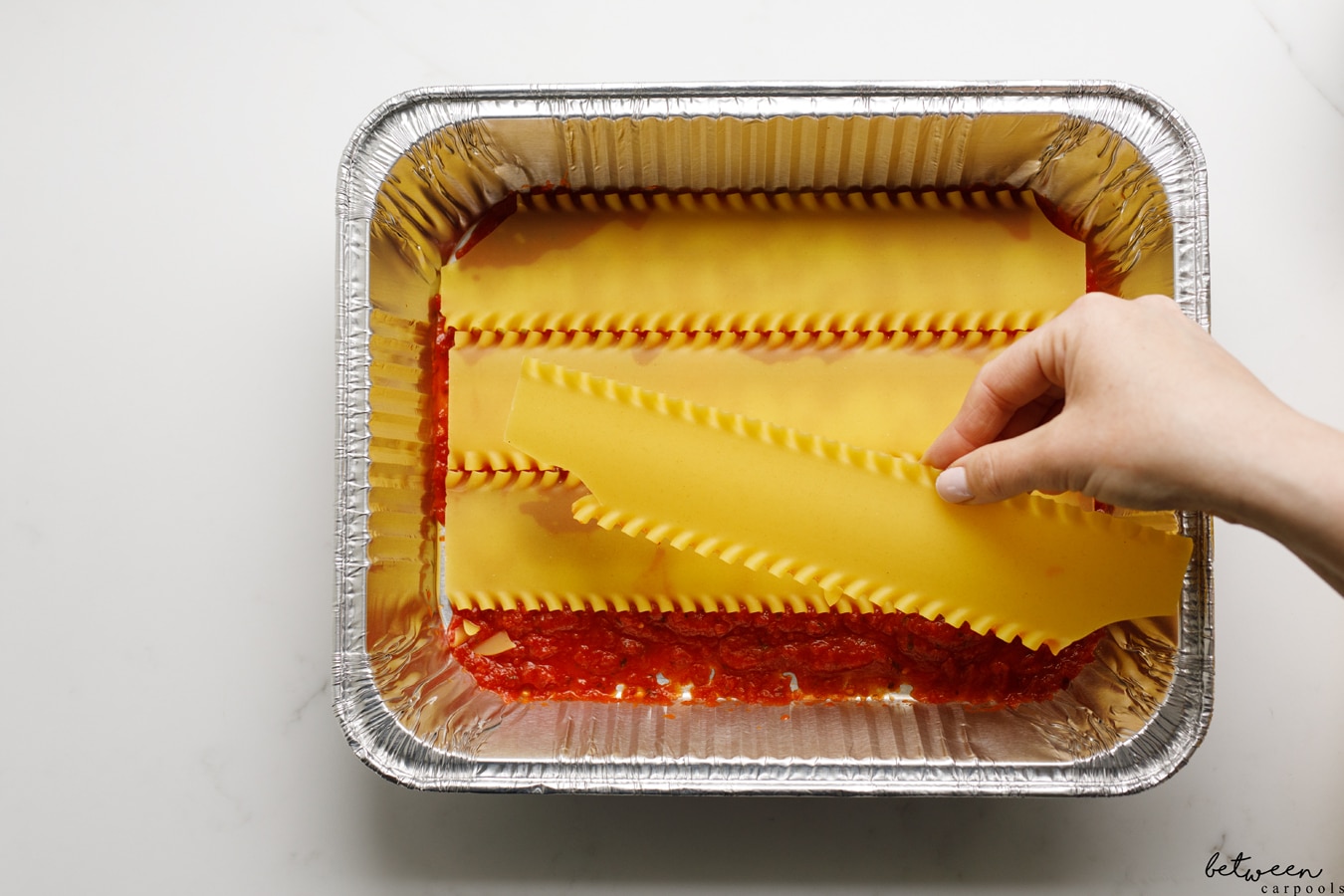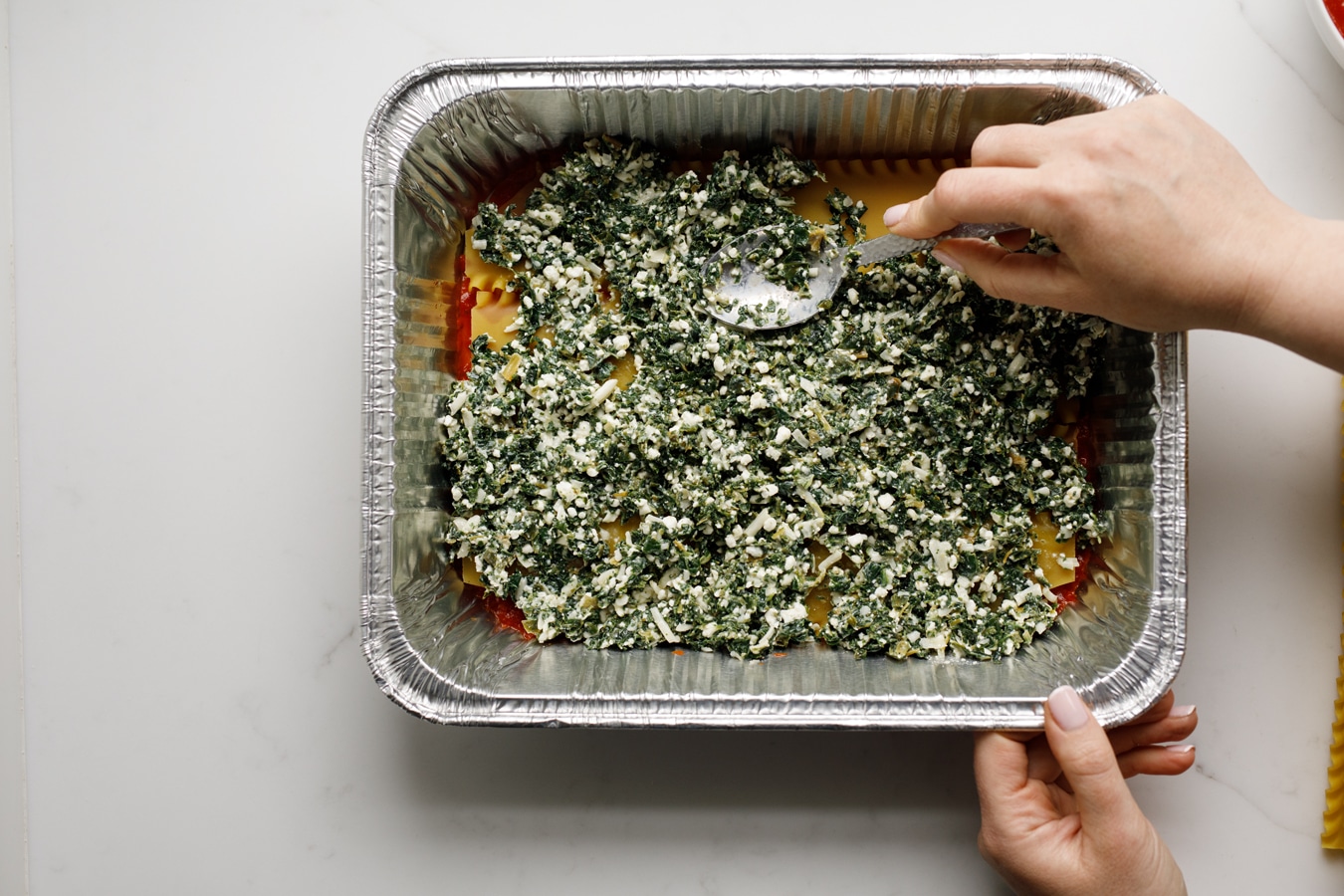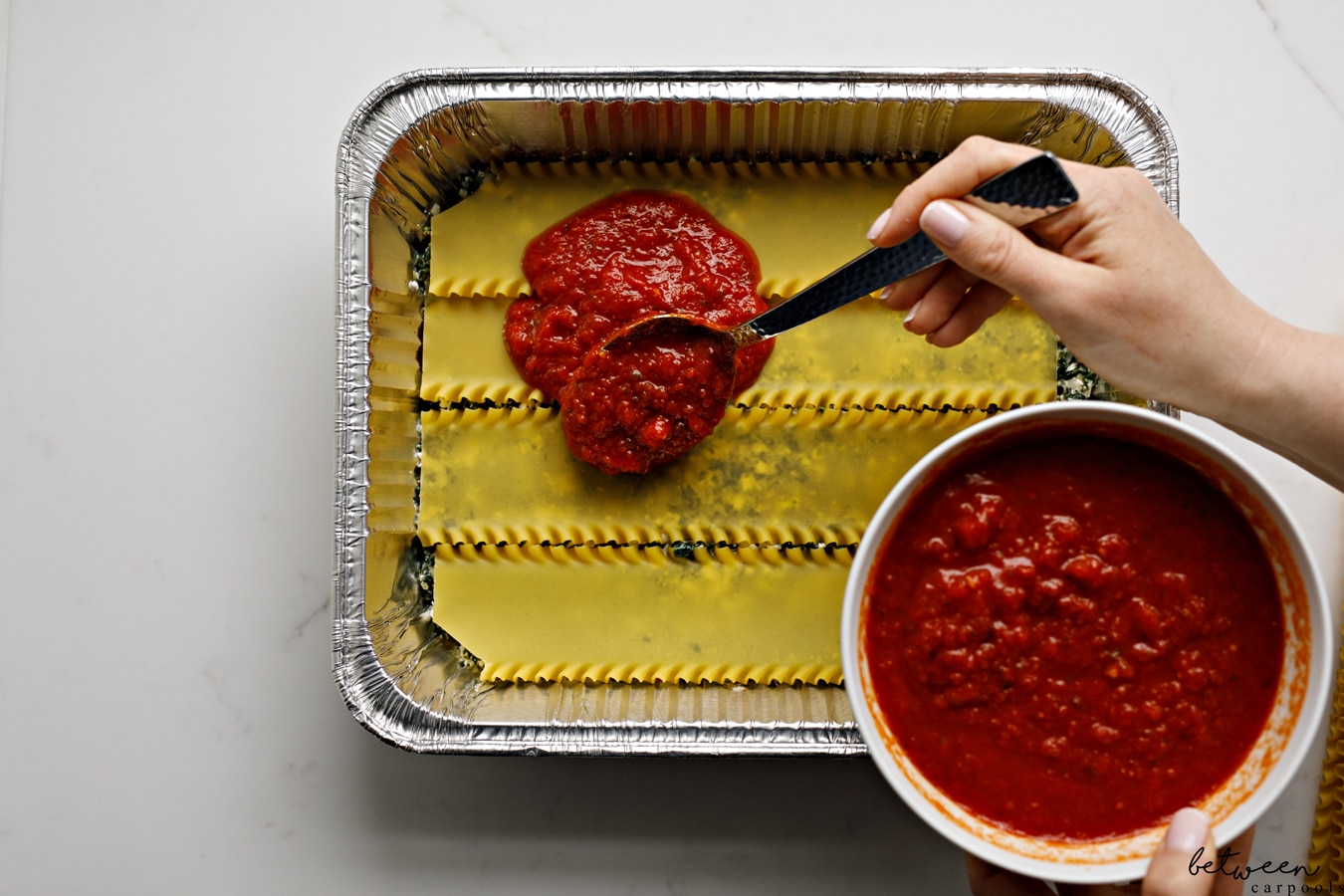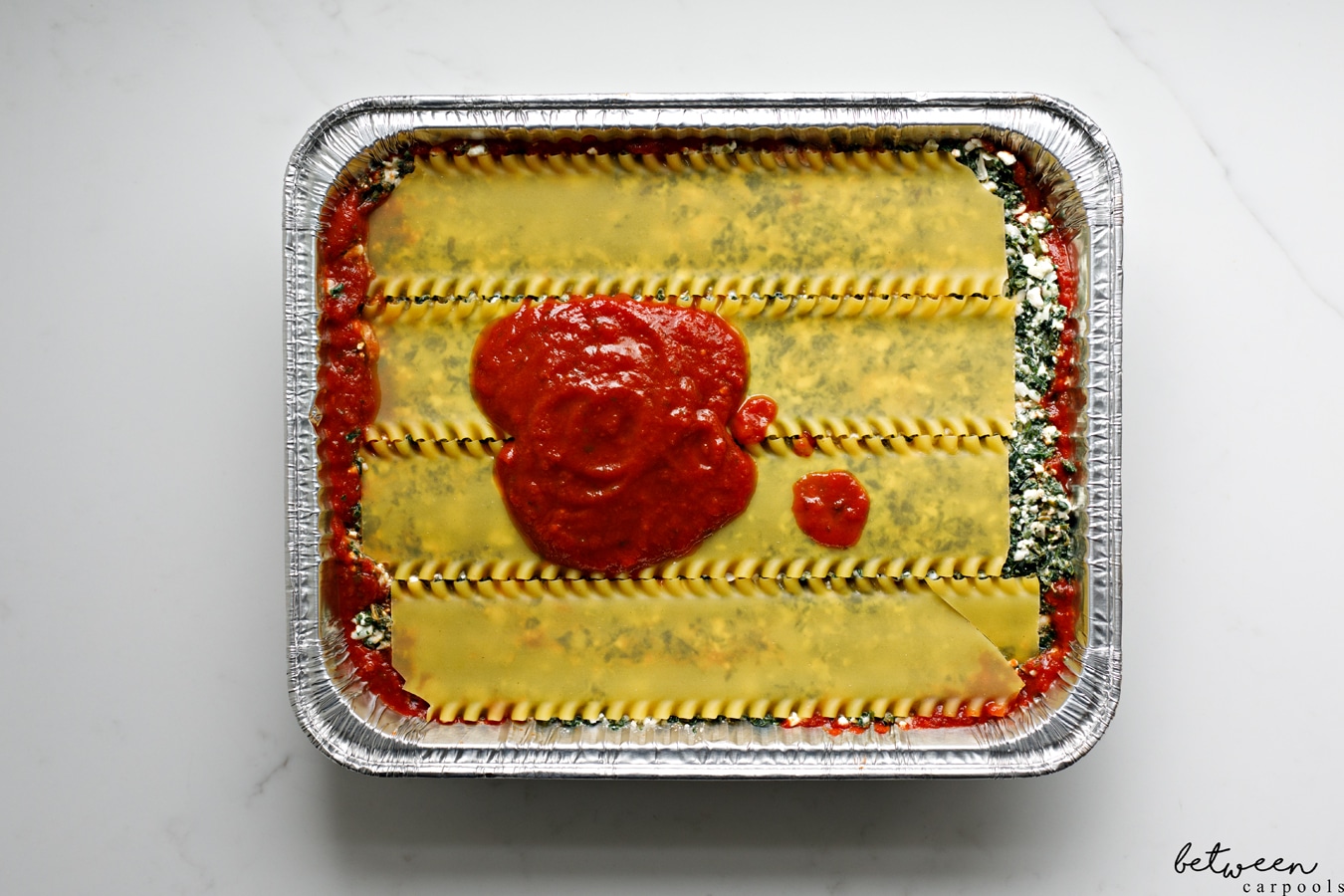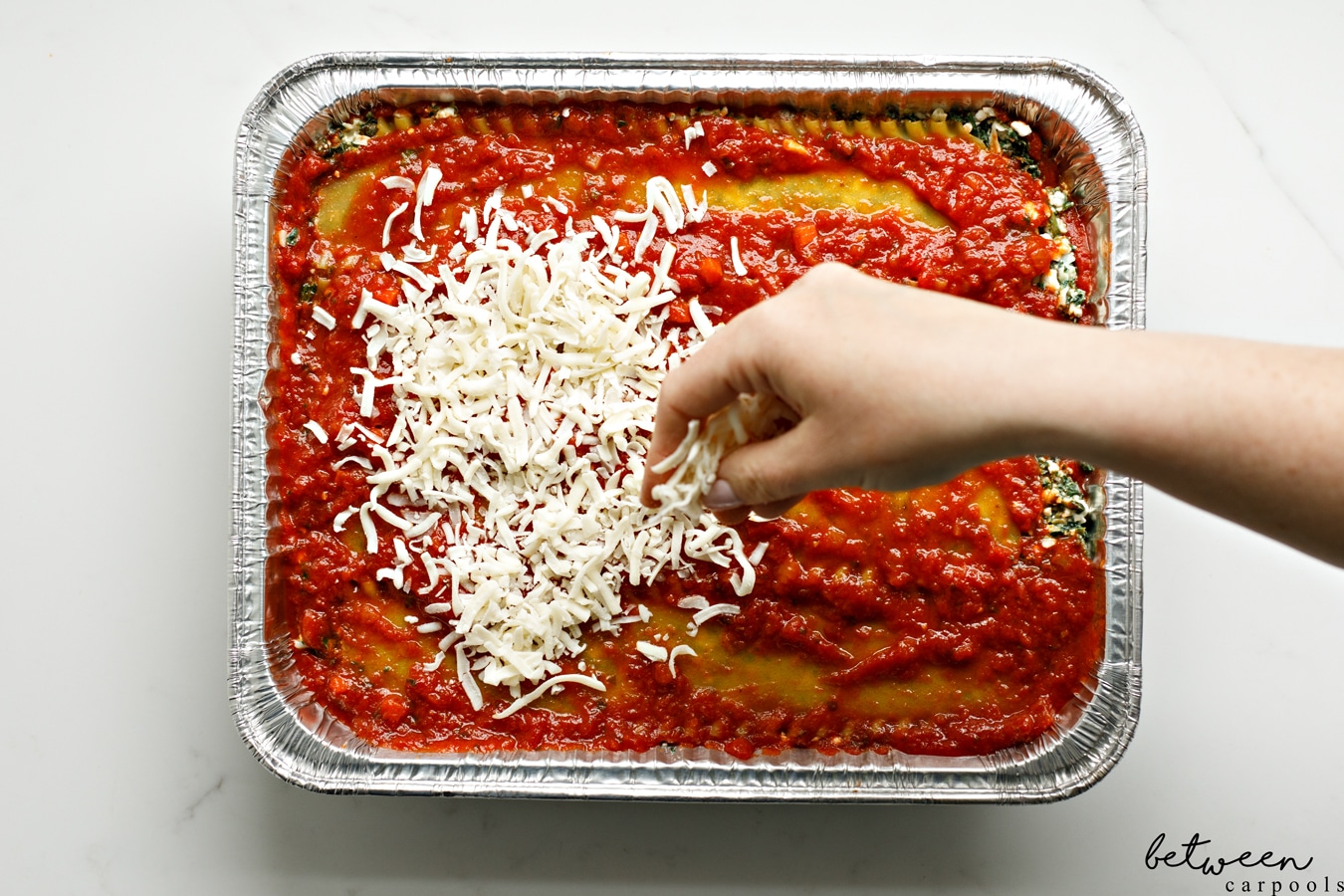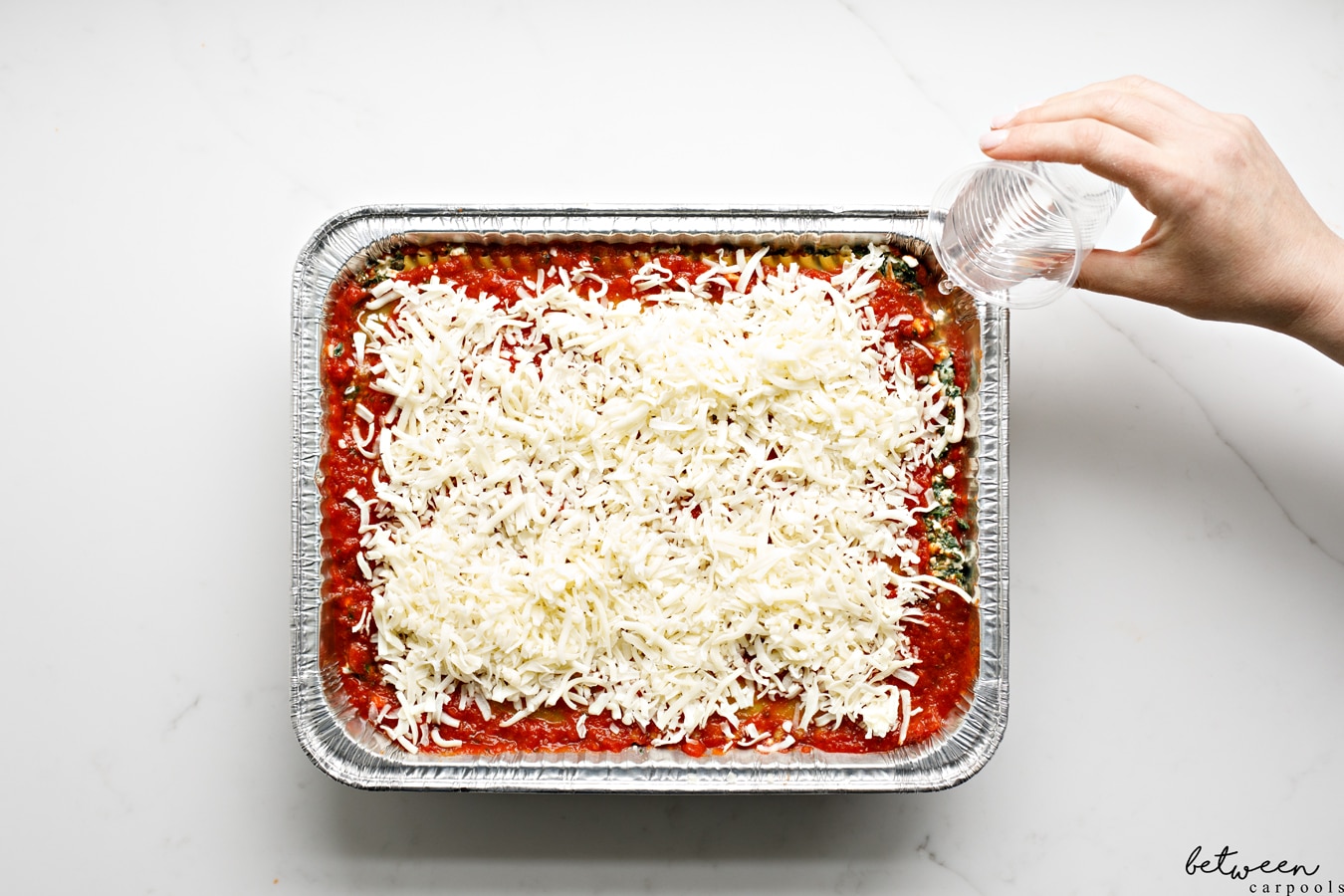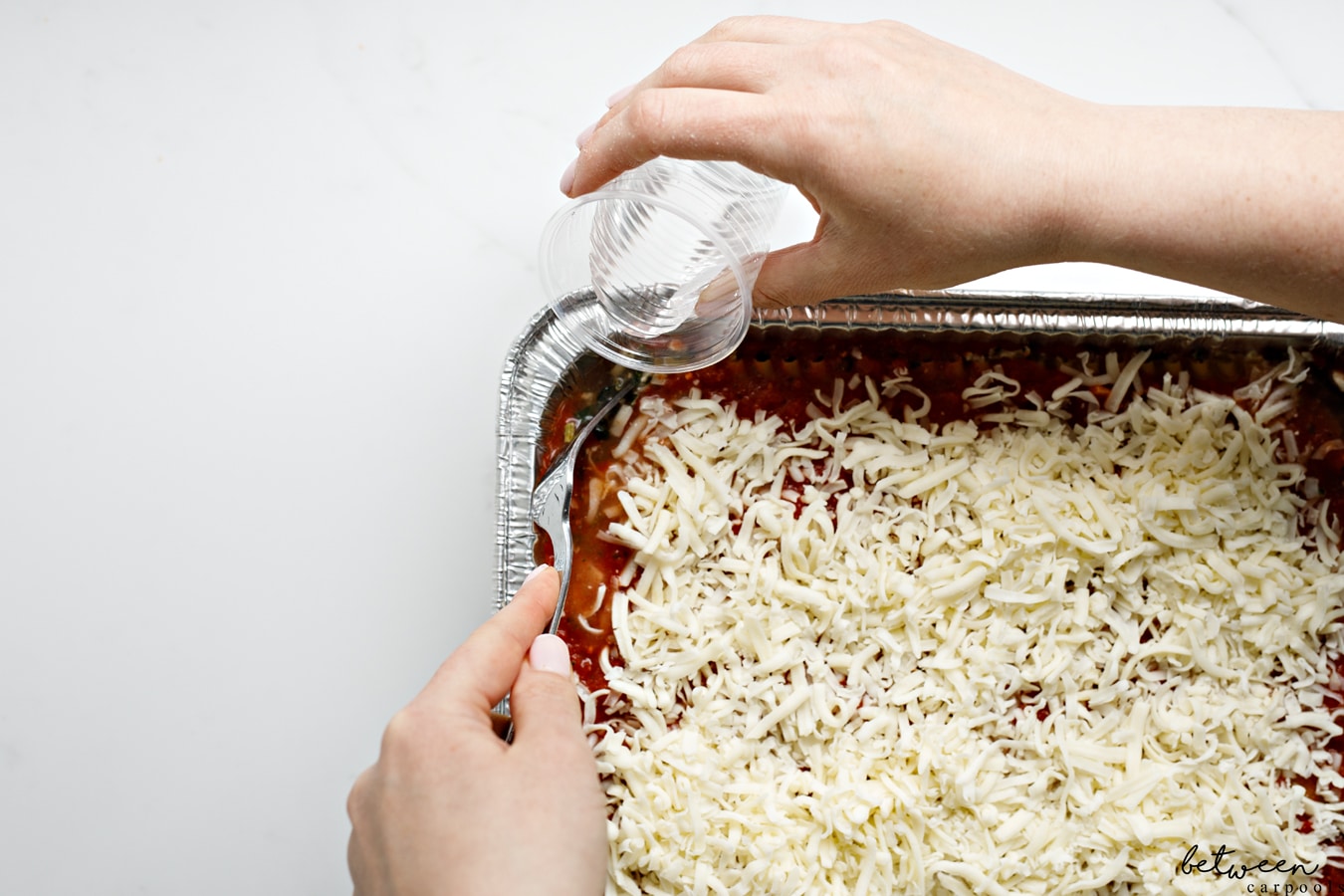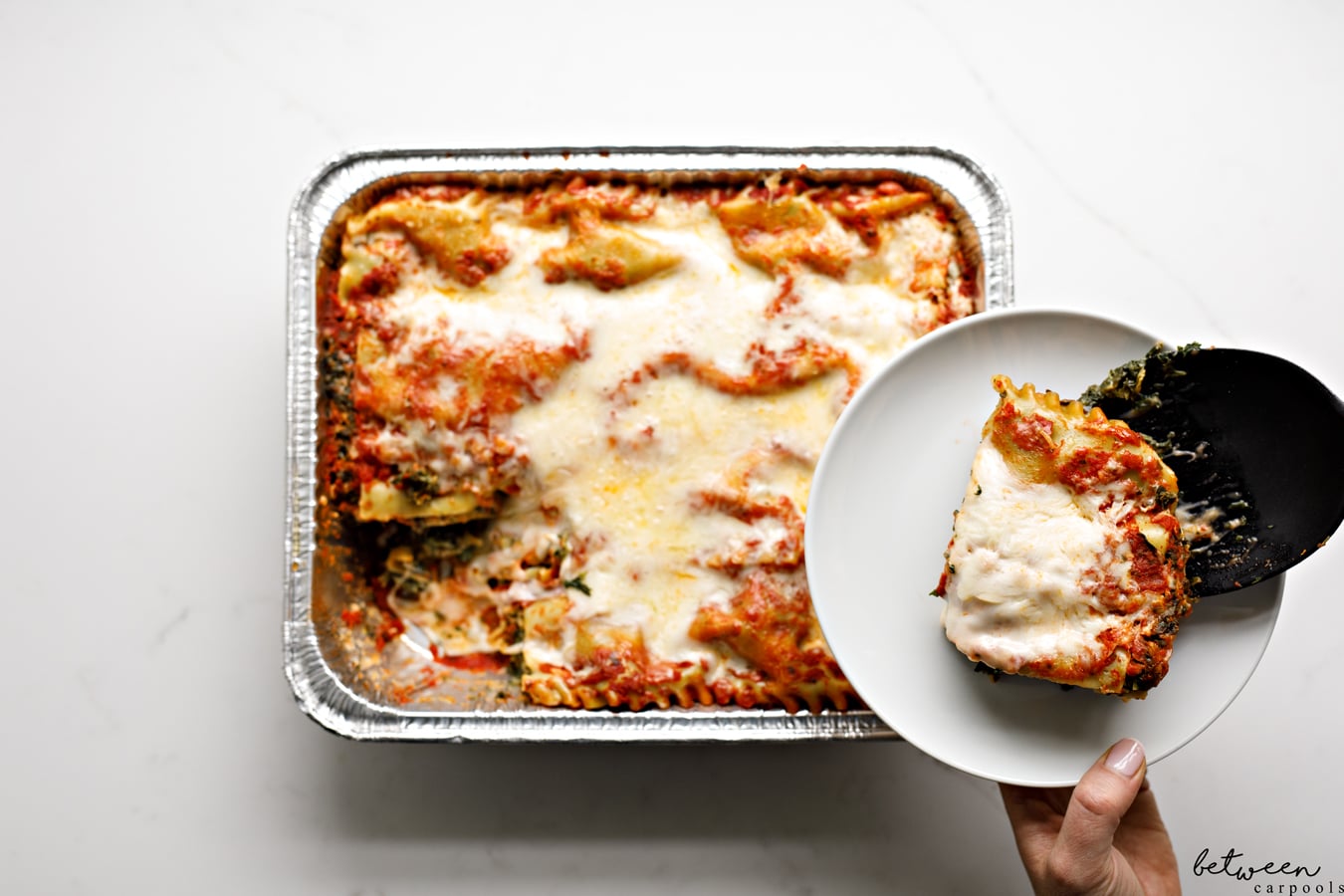 Spinach Lasagna
Ingredients
1 (13.25 ounce) box oven ready lasagna noodles
2 pounds bag of chopped spinach, thawed
1 jar marinara sauce of your choice
1 (16 ounce) container small curd cottage cheese
8 ounces shredded mozzarella cheese
2 eggs
2 garlic cloves, minced
1 ½ cups muenster cheese
Instructions
Preheat oven to 350⁰F.
Squeeze out as much water as you can from the defrosted spinach. In a bowl, combine spinach, cottage cheese, eggs, garlic, and mozzarella cheese. Mix well.
Assemble the lasagna: Place about ½ cup of marinara sauce in a 9- x 13-inch pan. Top with 4 lasagna pieces. You might need to break some of the pasta corners a bit, as shown in the photos. Spread a layer of the spinach/cheese mixture.
Repeat with 2 more layers lasagna, sauce, and spinach/cheese mixture. End with a layer of pasta, then top with marinara sauce and sprinkle with muenster cheese.
Pour about ¾ cup water, a little into each corner of the pan.
Spray a piece of heavy duty foil with cooking spray. Cover the pan, greased side down.
Bake for 1 hour and 15 minutes. Let stand for 20 minutes before slicing.