Once you dice those peppers, the work is done. This pretty, simple salad does an amazing job at pleasing everyone.
My mother used to prepare this salad along with supper sometimes and it was always my favorite. I had forgotten about it for awhile, but on a recent trip to Costco, my memory was triggered when I spotted a bag of multi-colored peppers. I knew I'd have to prepare and enjoy it again. It's such an easy, simple, family-pleaser.
The trick is to be patient when cutting the peppers and dice them really small. And let the veggies marinate in the dressing for a little while before serving.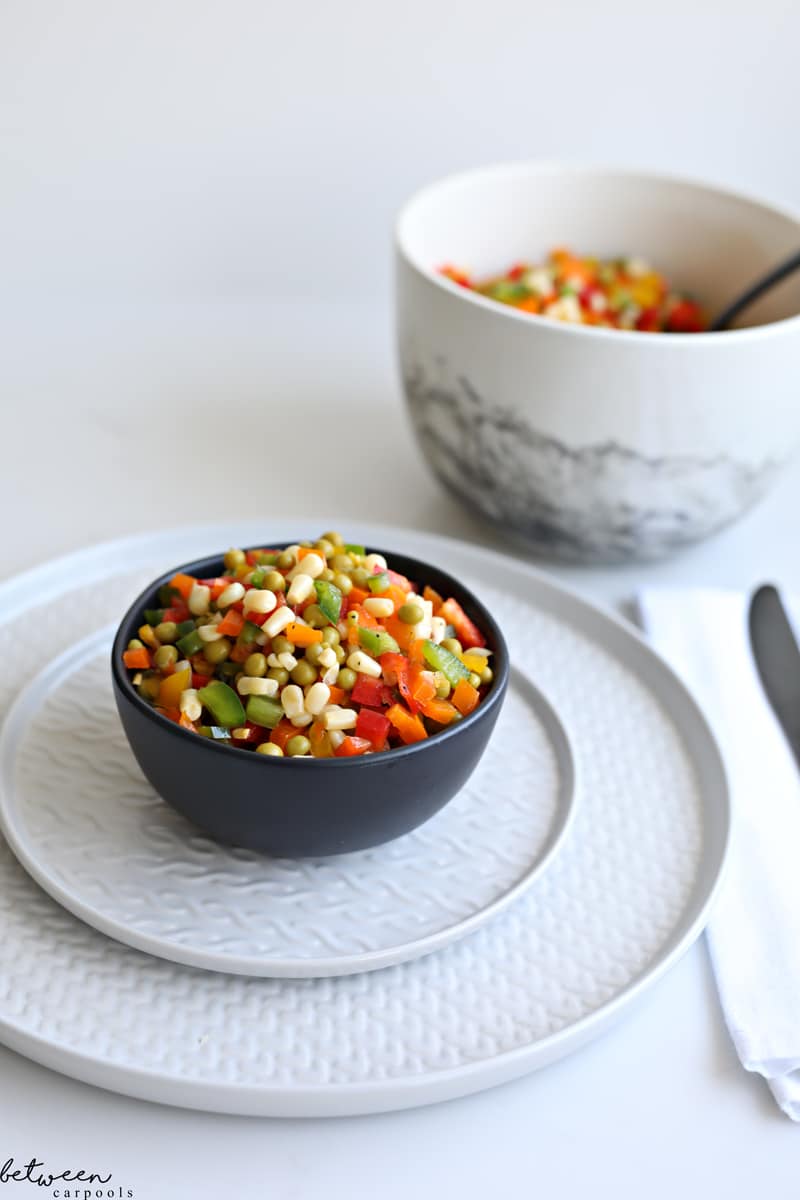 The types of corn called for in this recipe is smaller than the varieties you typically buy. Shoepeg corn has smaller, very sweet white kernels. It will be labeled that way on the can and is usually widely available . The peas will be labeled "small sweet peas" or "very young sweet peas." The smaller peas are more likely to be found in mainstream supermarkets rather than kosher groceries.

Tiny Pepper Salad
Ingredients
1 red pepper
1 yellow pepper
1 orange pepper
1 green pepper
1 (11-ounce) can can shoepeg corn (see note above)
1 (8.5 or 15 ounce) can small sweet peas (see note above)
Dressing:
2 tablespoons olive oil
2 tablespoons vinegar
1 tablespoon lemon juice
Salt and pepper to taste
½ teaspoon sugar or Truvia
Instructions
Dice the peppers very finely. Be patient here to get them really small. This is the only work you'll need to do!
Drain and rinse corn and peas and add to a large bowl with the peppers.
Toss with oil, vinegar, and lemon juice, and season with salt, pepper, and sugar or Truvia. It's best if it marinates for a little bit before serving.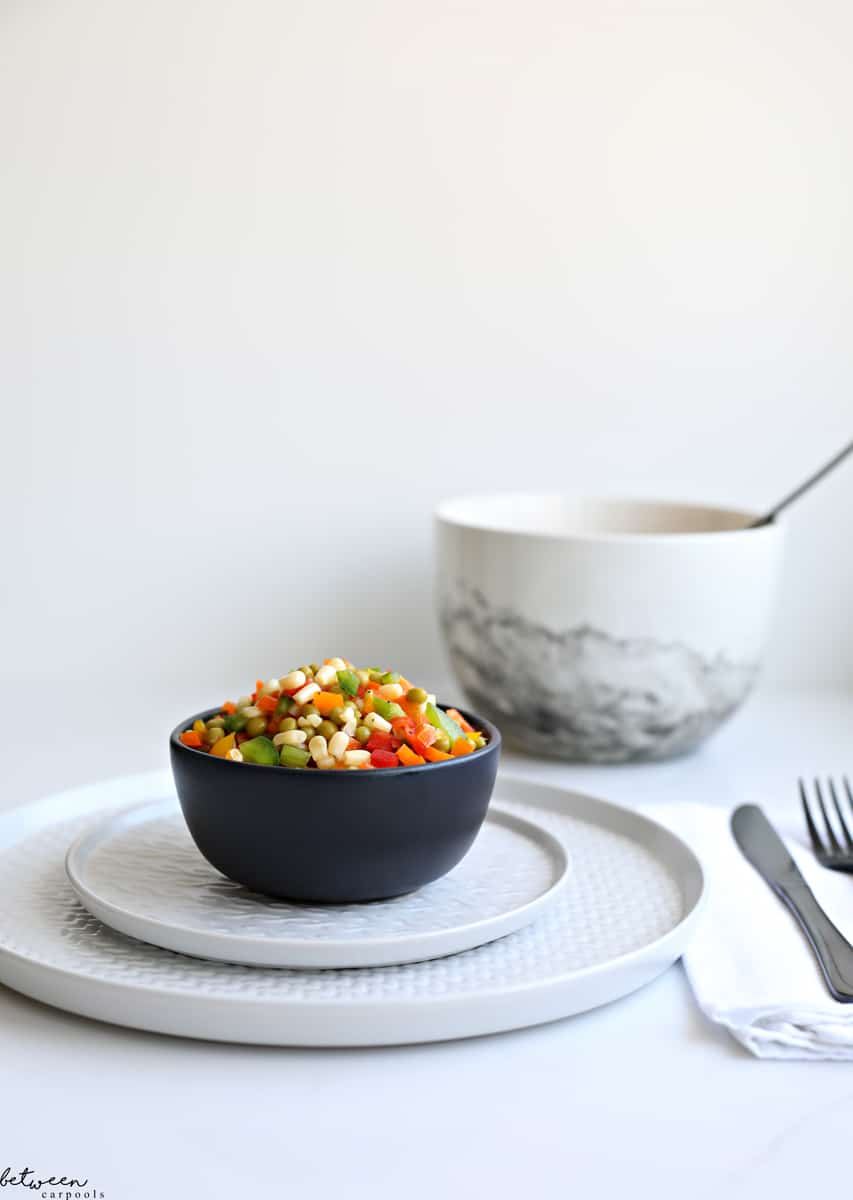 Don't miss this new favourite salad!