Do you prefer a neat chocolate drizzle? Or something a little more natural and organic? Here are two easy tricks to drizzle chocolate over just about anything.
Melt the Chocolate
First, melt the chocolate to drizzle. In a microwave-safe dish, microwave chopped chocolate for 30-second intervals, with occasional stirring, until the chocolate is all melted. Alternatively, use a double boiler to melt the chocolate. Place the chocolate in a bowl set over a pot with a bit of water which is lightly simmering. Stir occasionally until the chocolate is all melted.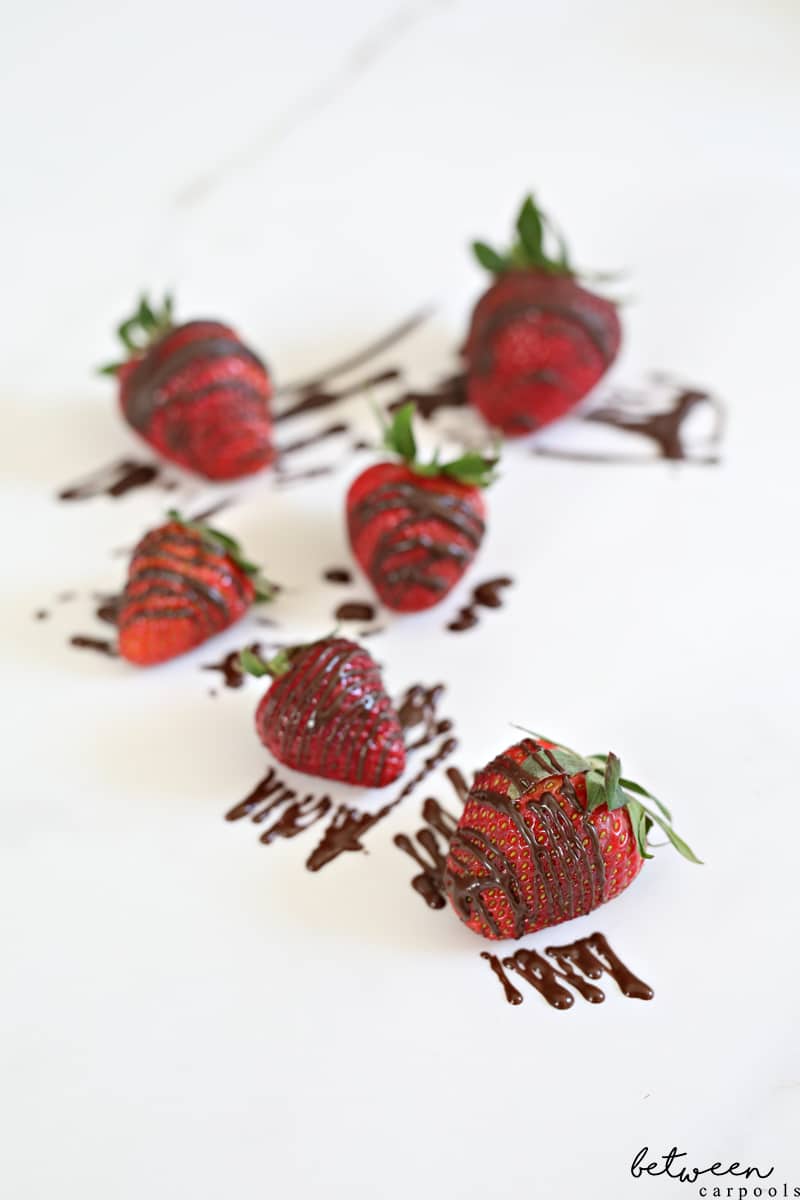 Now for the Drizzling – Two Ways
To get very even and precise chocolate, pour the melted chocolate into a Ziploc bag and cut off a bit of the corner, then drizzle with a zig-zag motion.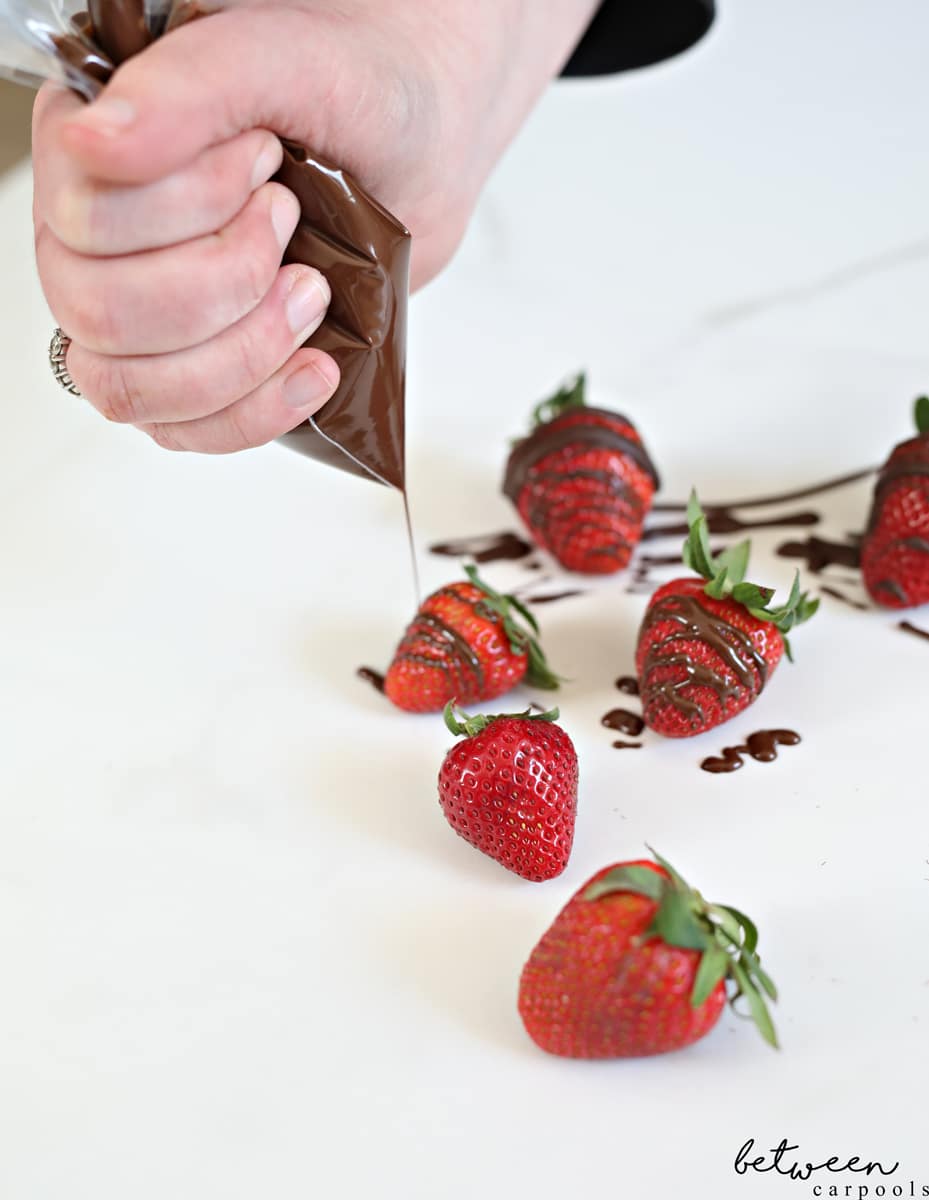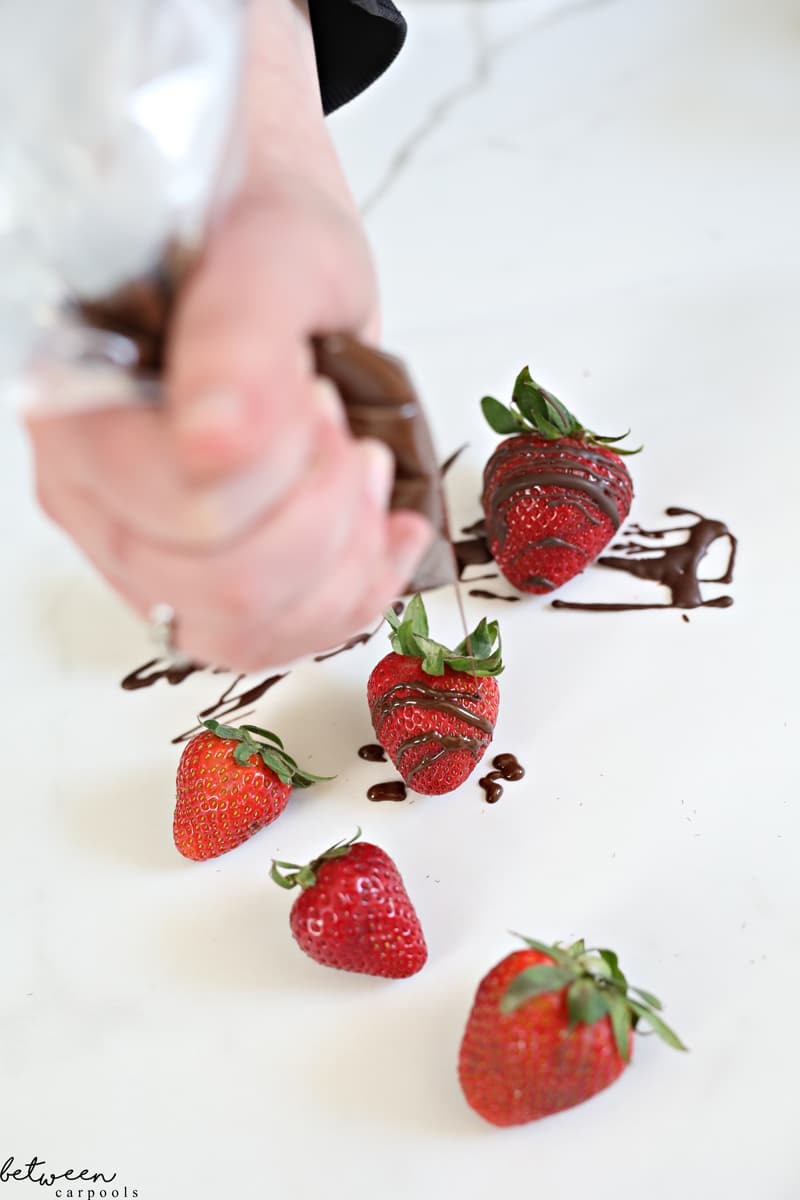 The next is a less controlled method, requiring just a fork. Keep the bowl of chocolate in your hand, and dip the fork into the chocolate and drizzle away.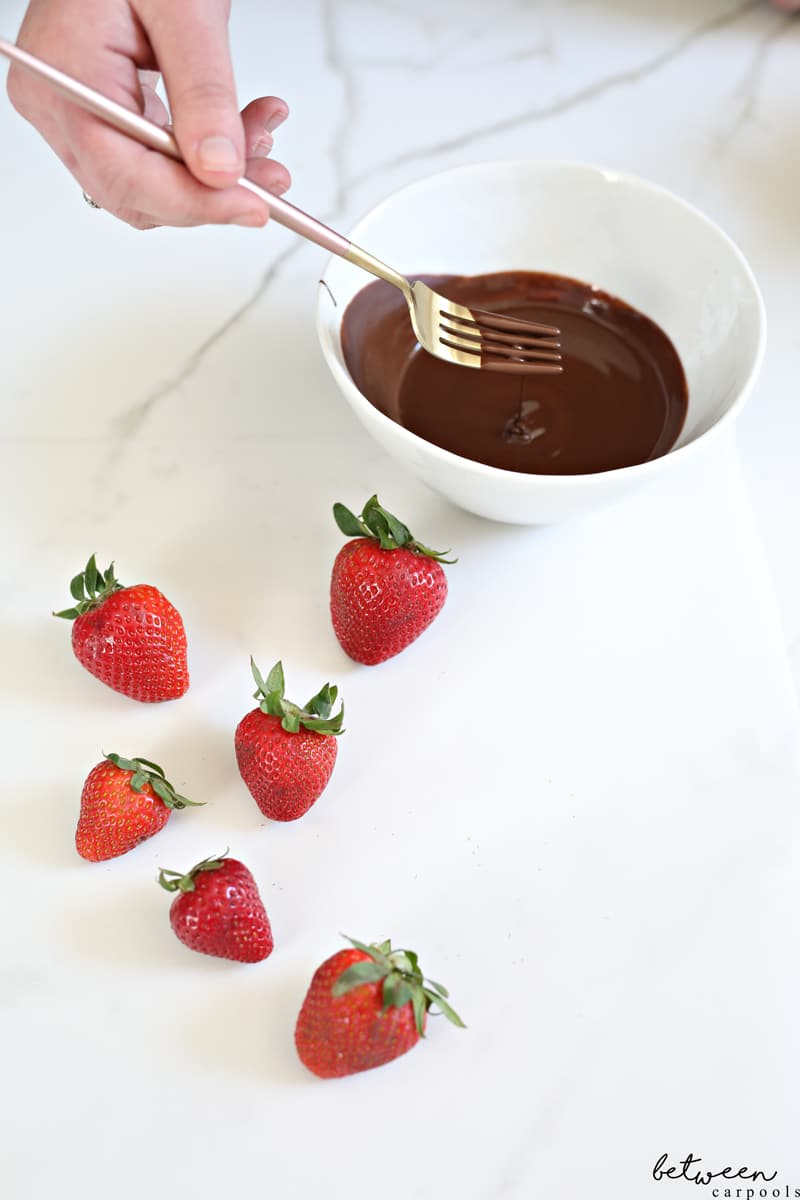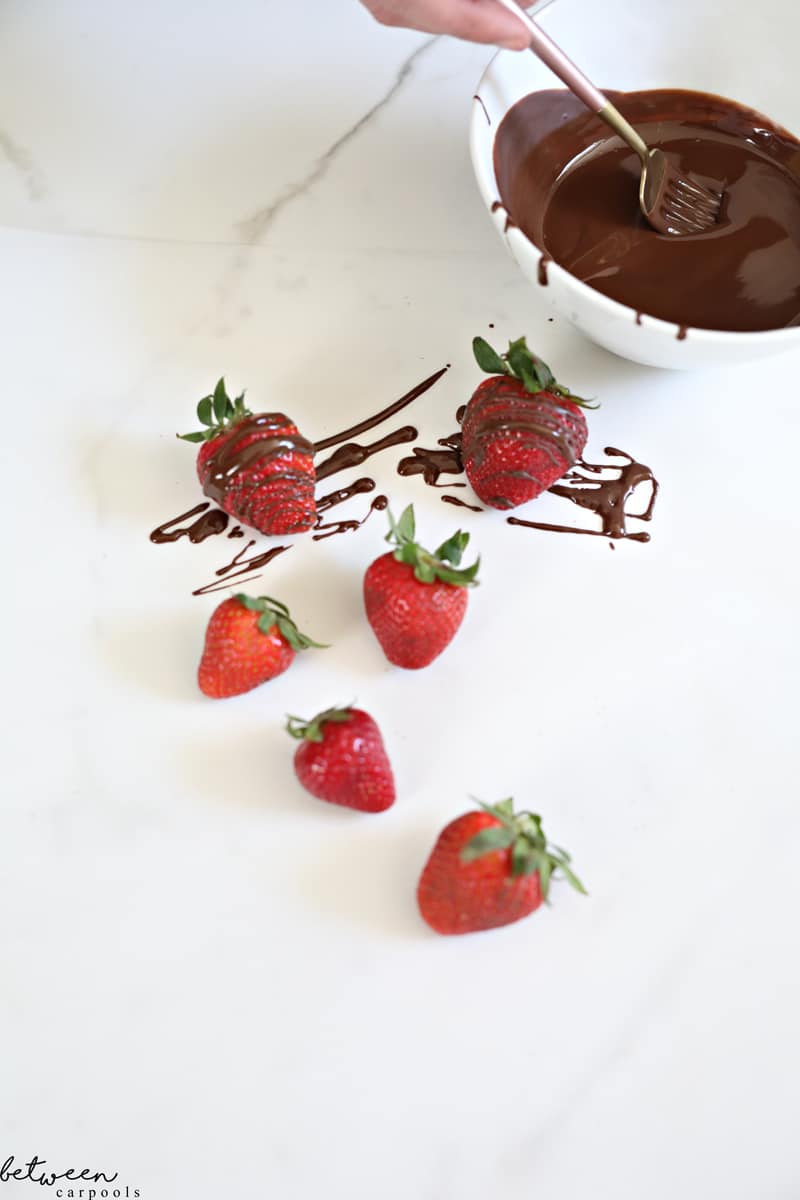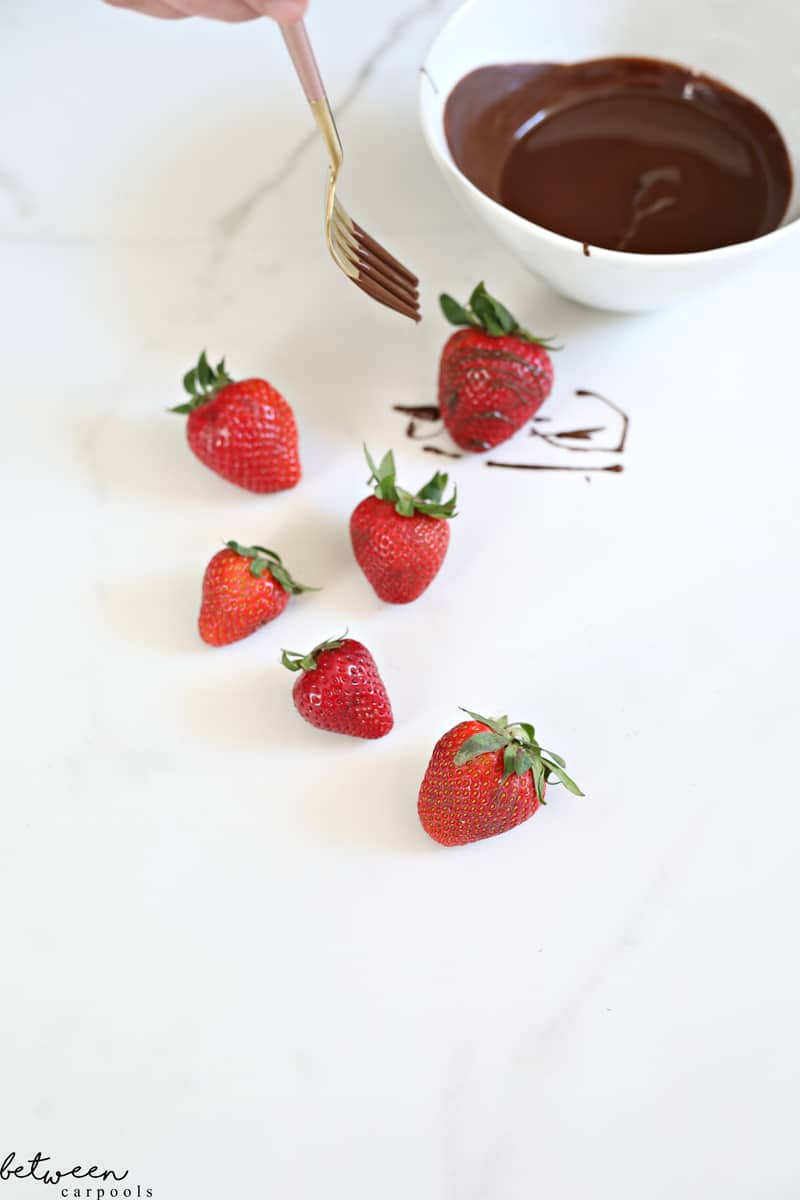 Enjoy!
Strawberries are for demonstrative purposes. Note that strawberries must be checked; many hold this cannot be done with the stem, if at all. Ask your own Rav or kashrus agency for instructions.