Some are good for baking, and some for straight up eating. But there are so many varieties. How do I know what's best?
There are thousands of varieties of apples. 
Apple varieties span across countries from around the world. There are so many different types of apples that it can be hard to keep track of which one is better than others. We will try to guide you through this confusing world so that you can determine which apple varieties are right for your taste buds!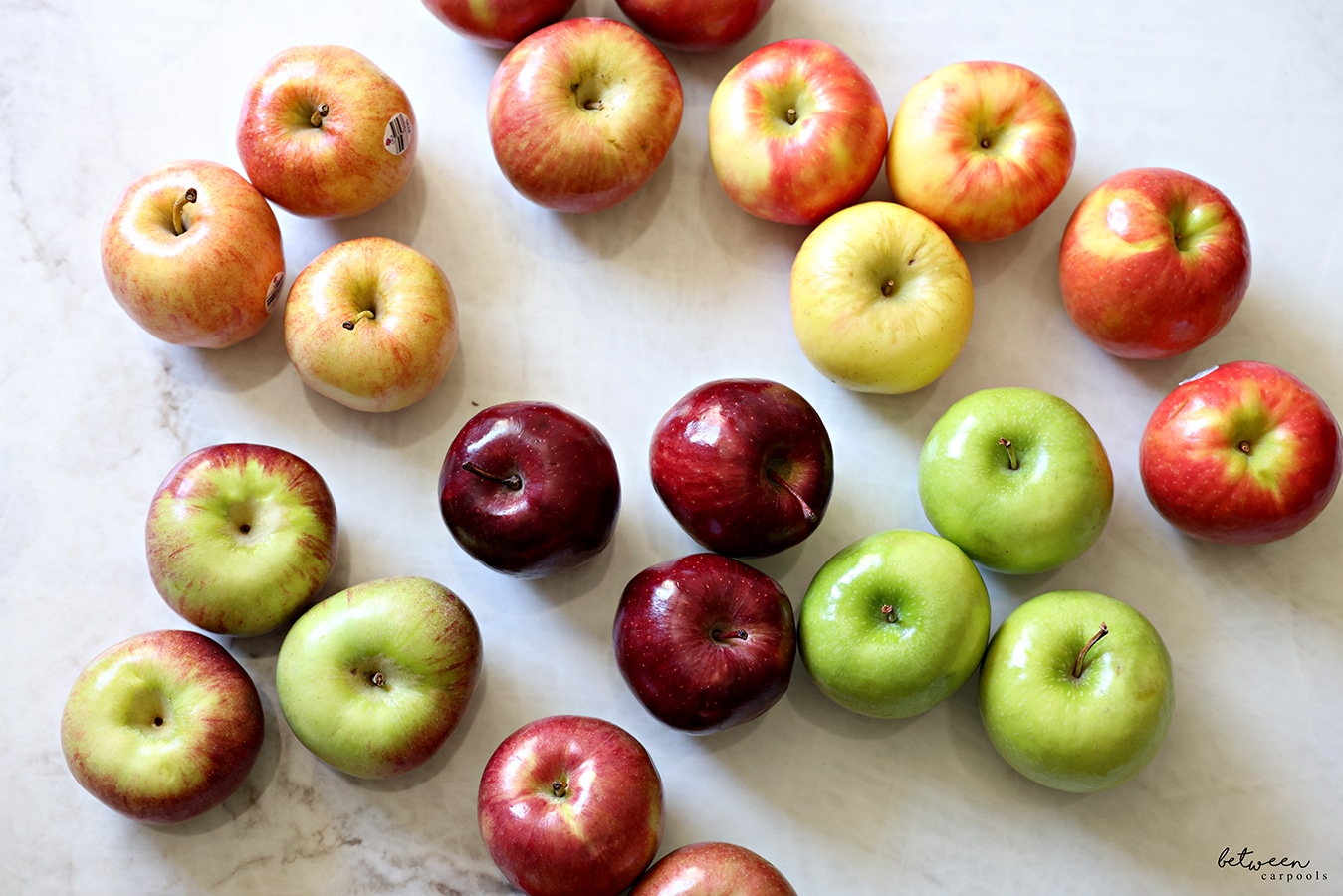 For this experiment, we bought a bunch of different apple varieties: McIntosh, Gala, Cortland, Cripps Pink, Red Delicious, Fuji, Granny Smith and Honeycrisp.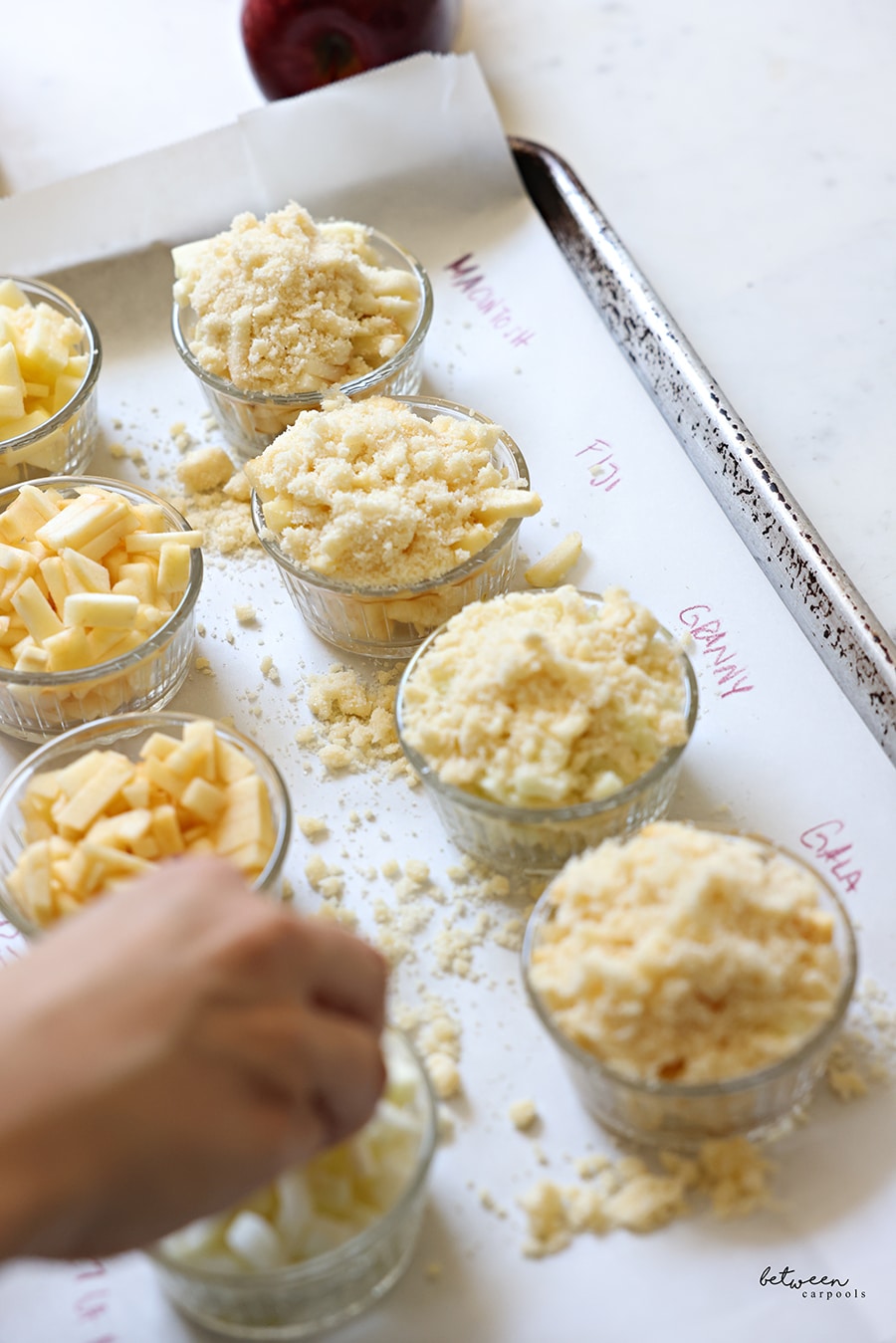 Then we chopped them up evenly and placed them in a Pyrex, topped with the same crumbs.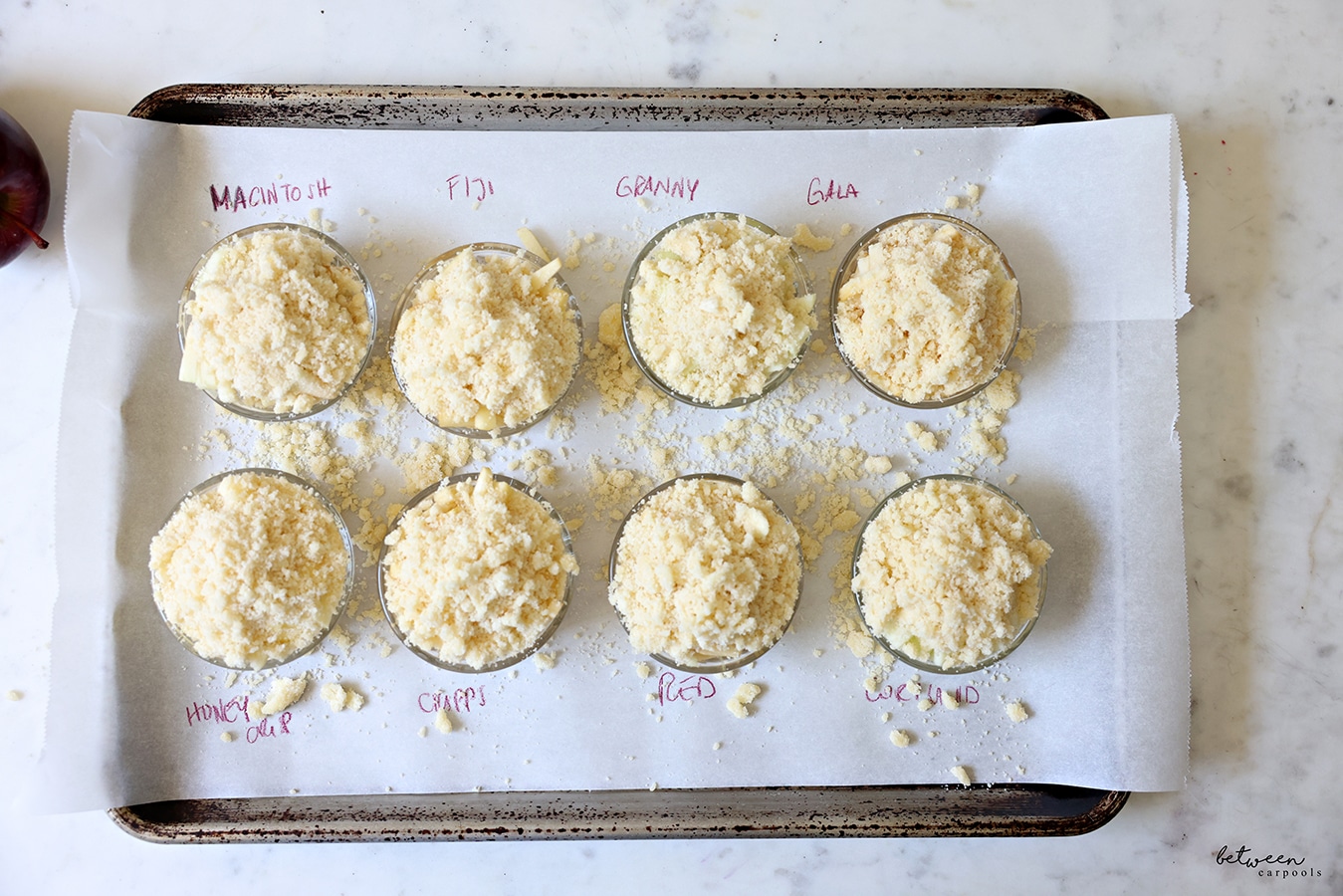 The final result? Well… you'll have to keep reading and see for yourself!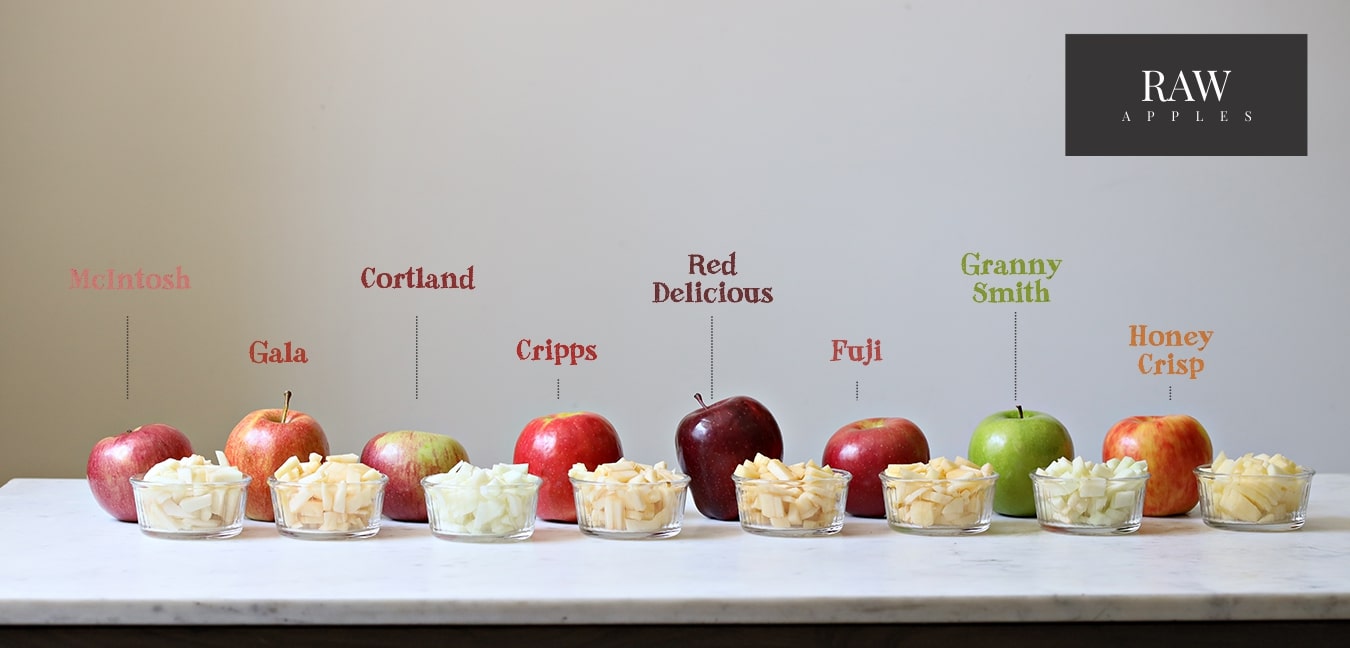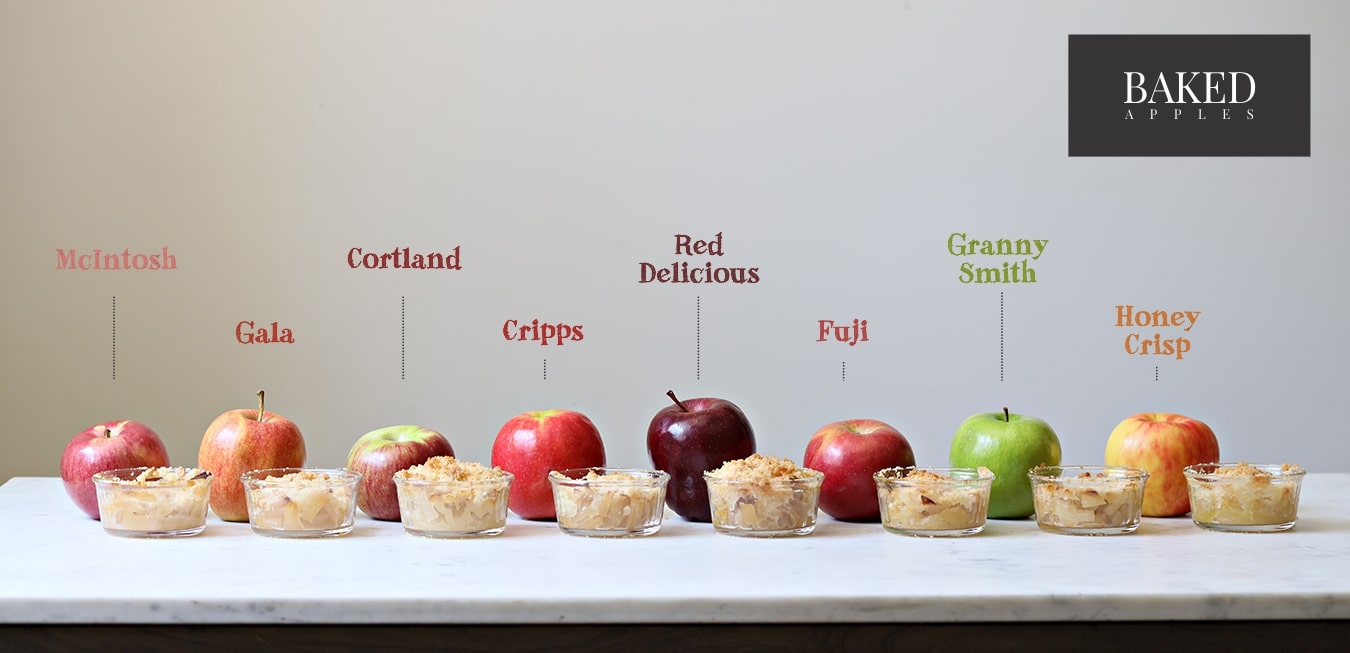 Here's a detailed breakdown of the results: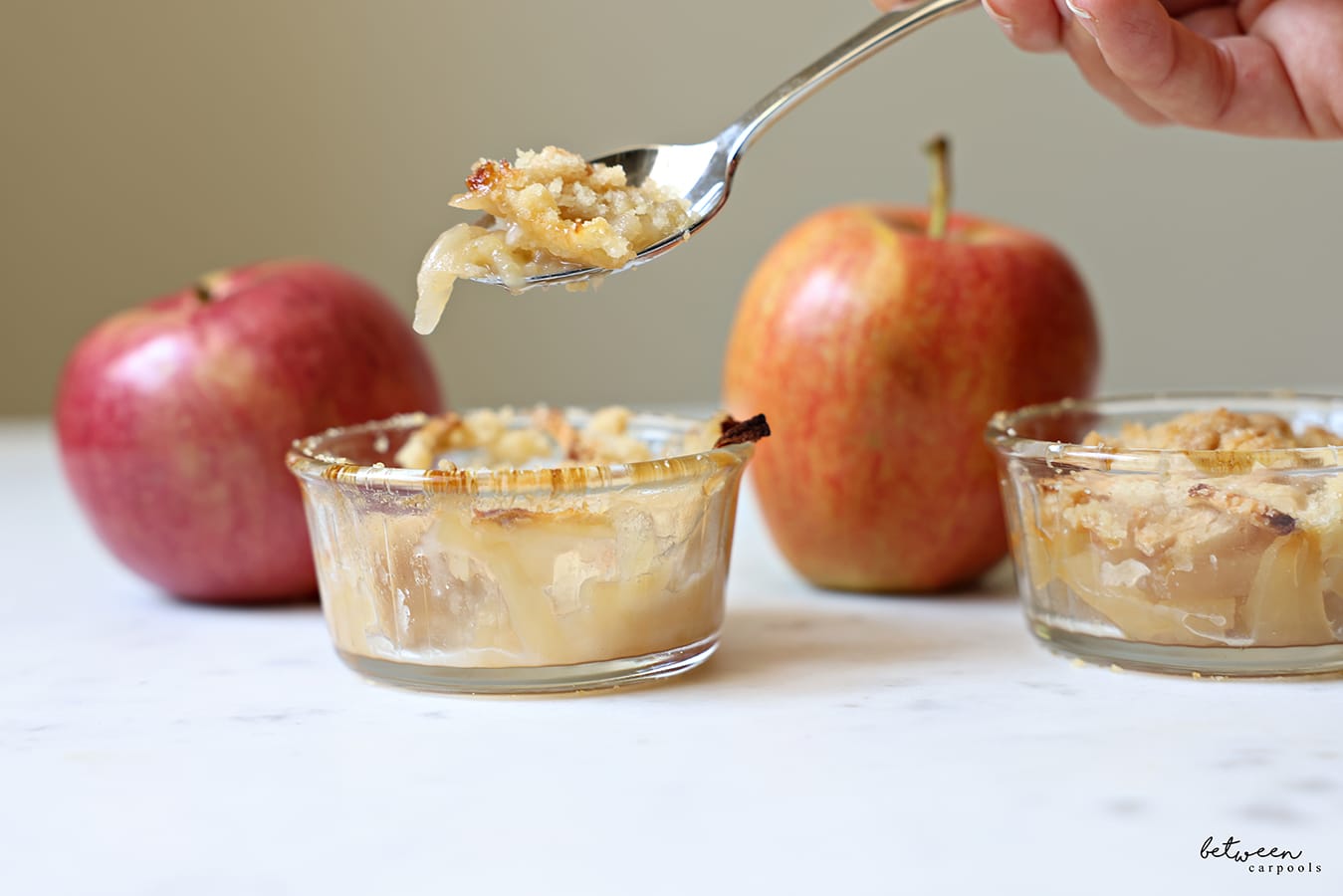 McIntosh – McIntosh is the most popular apple in the world and considered an all around apple. It's sweeter than other apples, so it works well with sweet desserts like pies or cakes. Our McIntosh definitely broke down the quickest in the crisps, yielding a mushy, applesauce-like apple crisp. Some may love that, but it wasn't one of our top contenders as we found it too sweet and soft.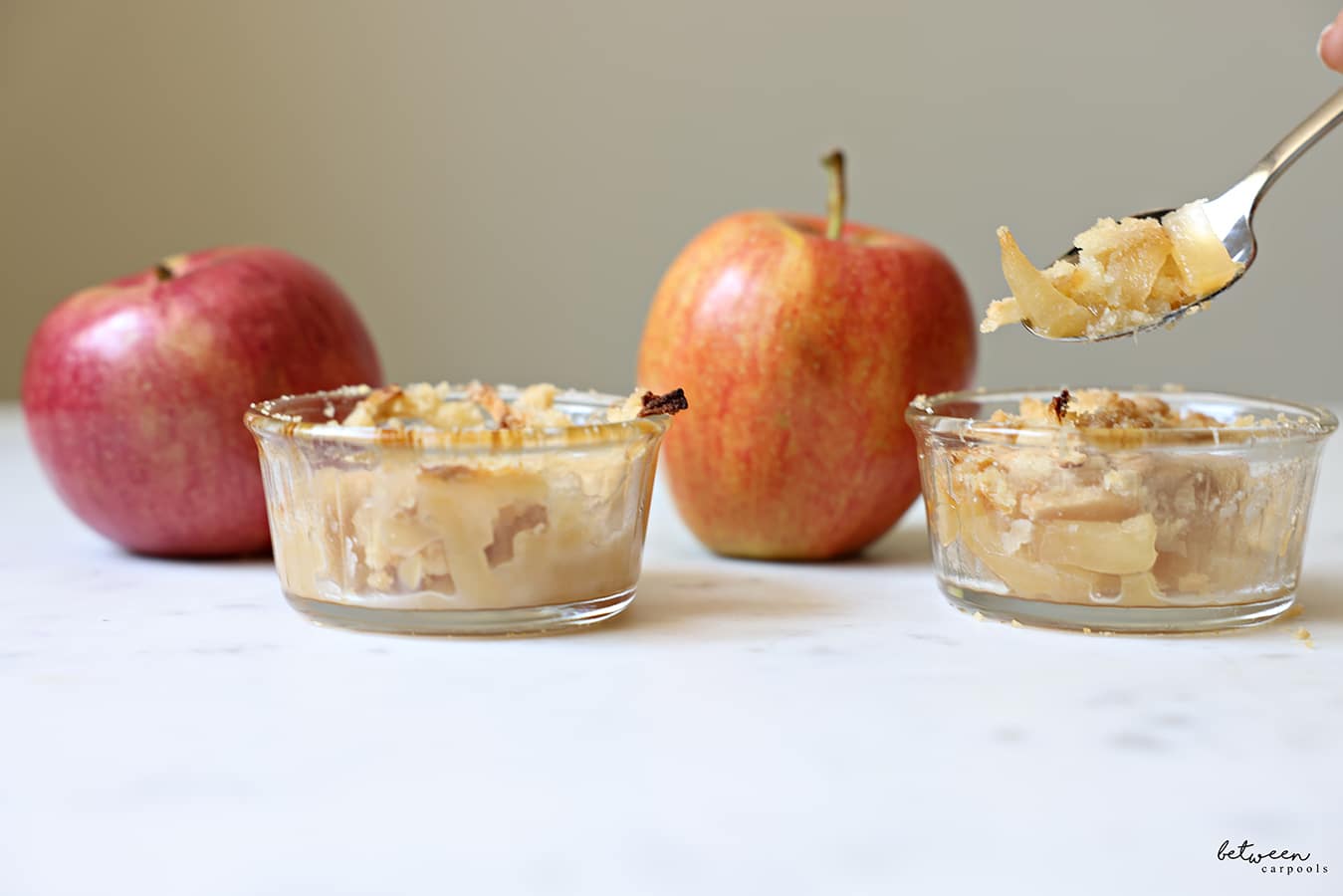 Gala – Gala is a cross between Kidd's Orange Red and Golden Delicious, so it has both the tangy tartness of Kidd's Orange Red and the sweet juiciness of Golden Delicious. The Gala apple is a sweet variety that's popular for both eating and cooking. It has thin skin, so it's easy to eat raw. If you're looking for something more tart, try the Pink Lady instead.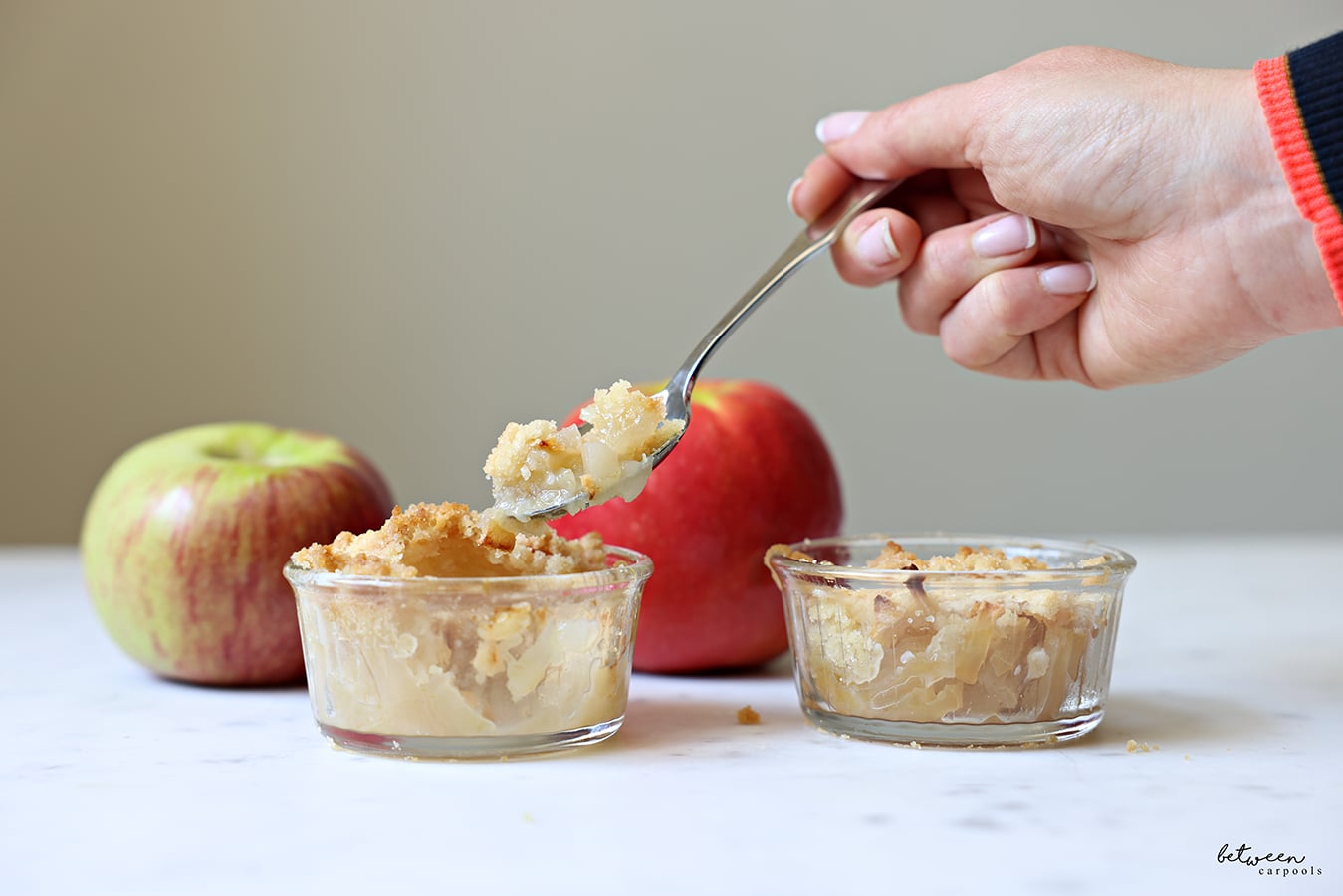 Cortland –  Cortland was one of the first varieties produced from Macintosh apples. They are juicy and slightly tart, with bright red skin and snowy white flesh. They are a terrific baking apple: Great apples for pies, cobblers, and crisps. As you can tell, like Macintosh, the apples broke down quickly in the apple crisp. We liked these better than the Macintosh since it wasn't as mushy and in addition, it has white flesh and is resistant to browning.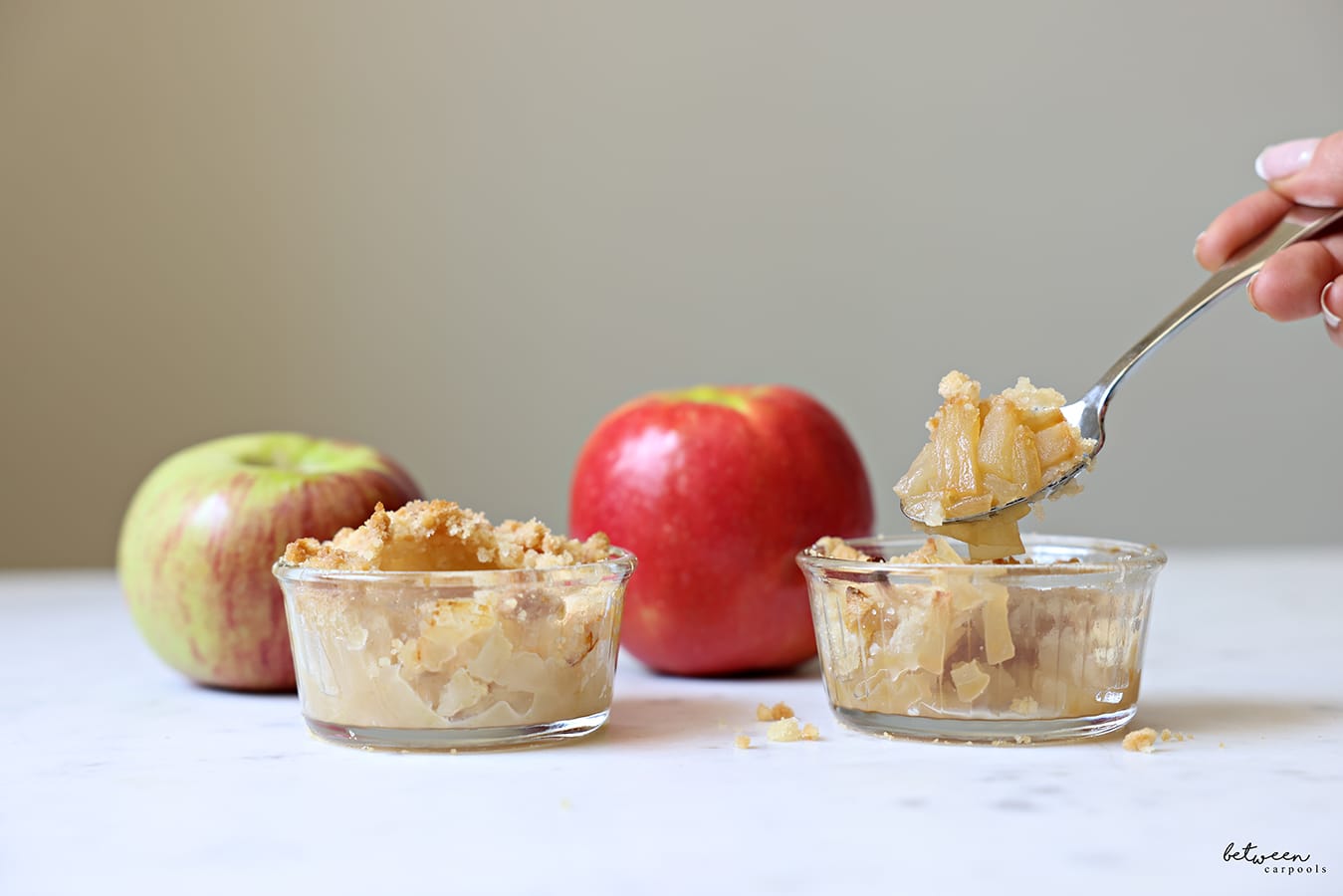 Cripps Pink – aka Pink Lady. It's a relatively new apple variety, released in the 70's. It's known for its pink flesh and a sweet, mild flavor that makes it ideal for snacking or dessert. It's also a cross between two other popular apples: Lady Williams and Golden Delicious. It's one of our favorite apples for snacking, and we really liked it in a crisp too!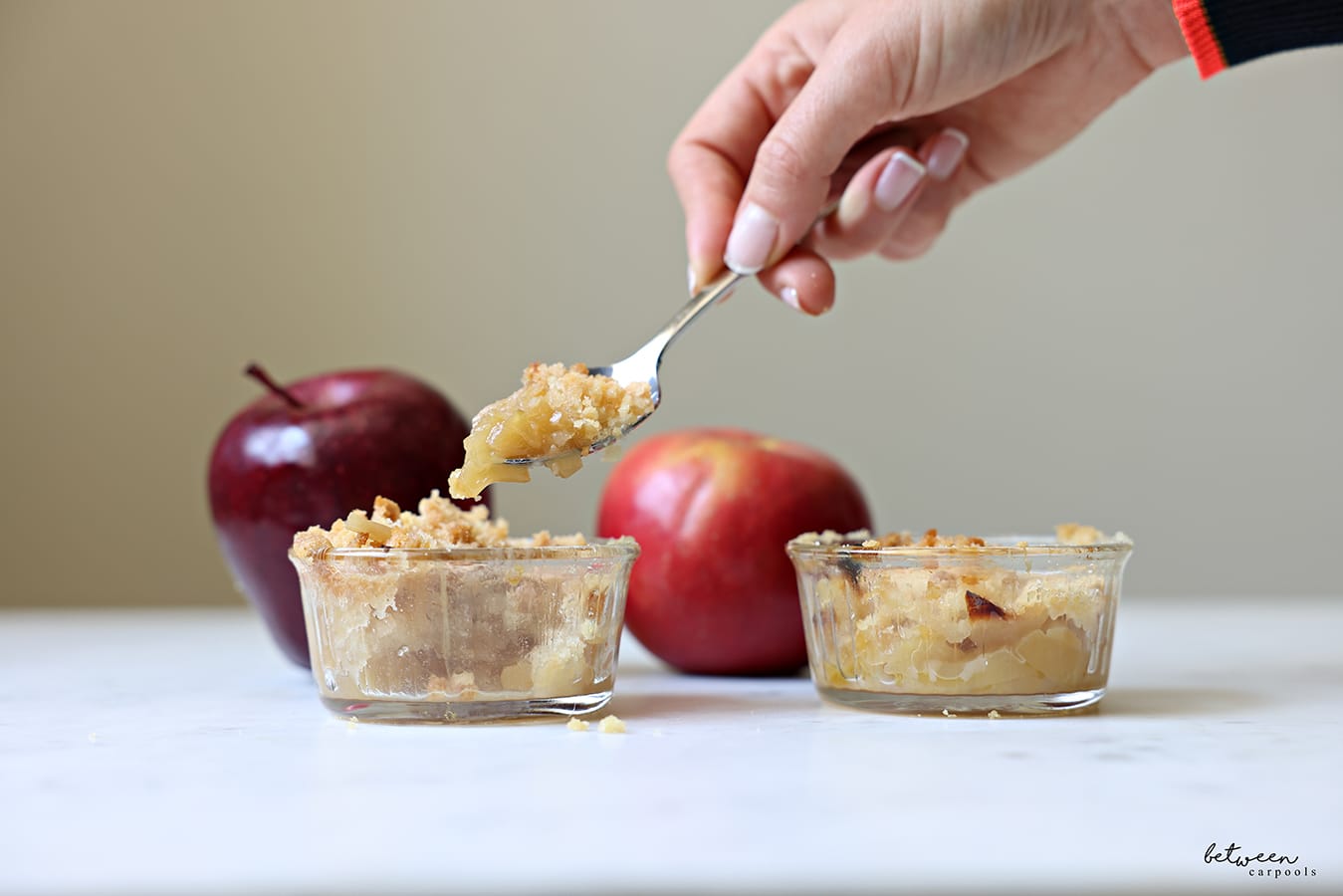 Red Delicious – Once one of the most popular apples in the US, the demand for it has declined greatly with the new apple varieties. Red Delicious has a sweet but has a very mild flavor, somewhat reminiscent of slightly over-ripe melon. The flesh is juicy and has a light crispness. The skin can be quite tough. Its chief characteristic is that it has almost no flavor at all. It resulted in our least favorite apple crisp, and we wouldn't recommend using it.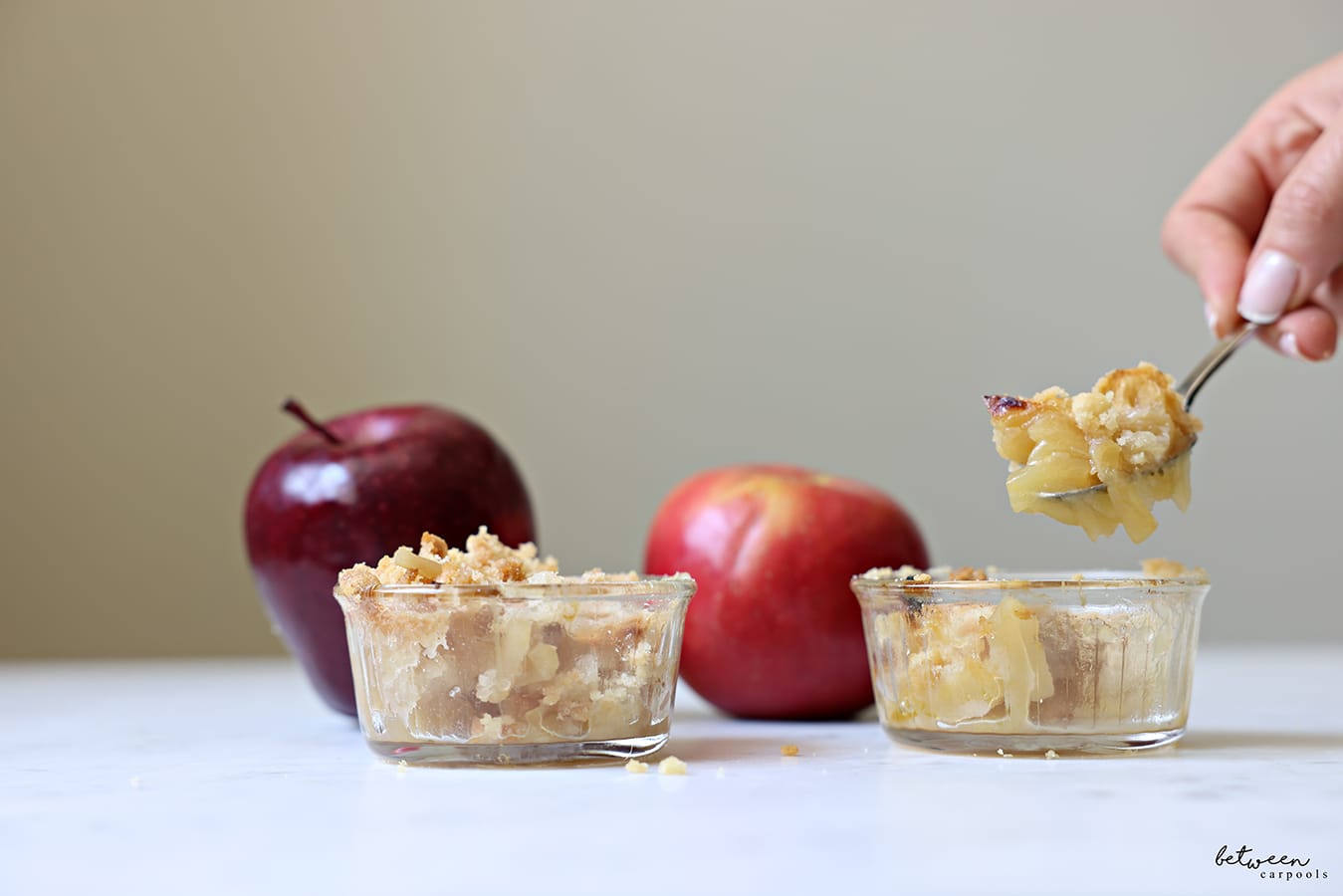 Fuji – Fuji has a sweet, crisp flavor. They have a green skin with a red blush, and they're known to be a cross between Red Delicious and Ralls Janet apples. Though they are best eaten out of hand, you can also use them in pies, salads and sauces. Fuji apples have an extremely long shelf life, especially if you refrigerate them, making it a great apple to stock up on.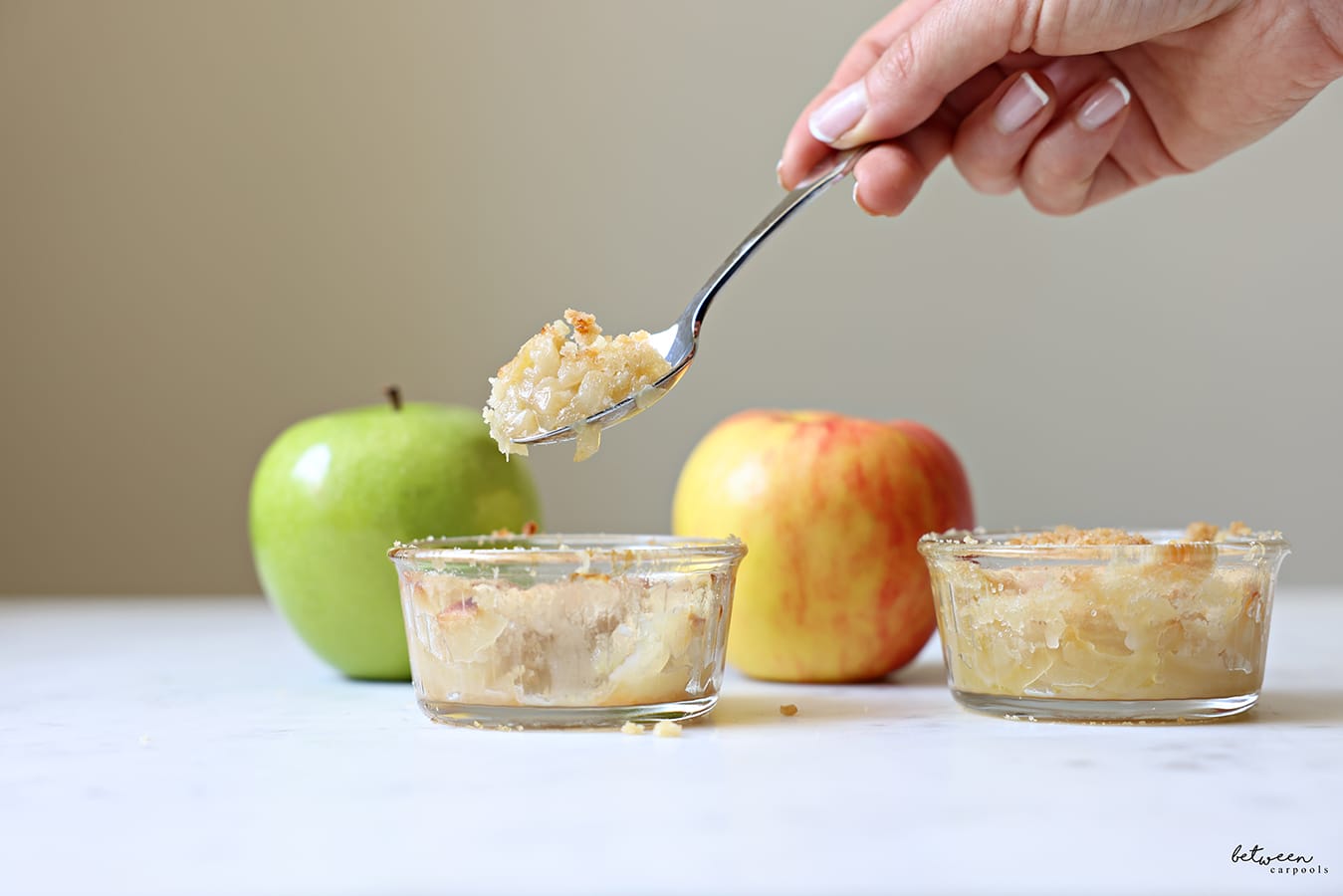 Granny Smith – The Granny Smith is named after Maria Ann Smith, who was born in 1810. She was a schoolteacher who married John and they moved to Australia. The story goes that they brought a greening apple tree with them when they emigrated from England and planted it in their new home. It took root, grew vigorously, and produced fruit that proved to be very popular among their neighbors. Smith had eight children, earning the nickname "Granny" Smith in her advanced years. It's well known to be a green tart apple, however we loved how the tart flavor combined with the sweet crunch in apple crisps. It also lasts long in storage making it a popular choice in baking and eating raw.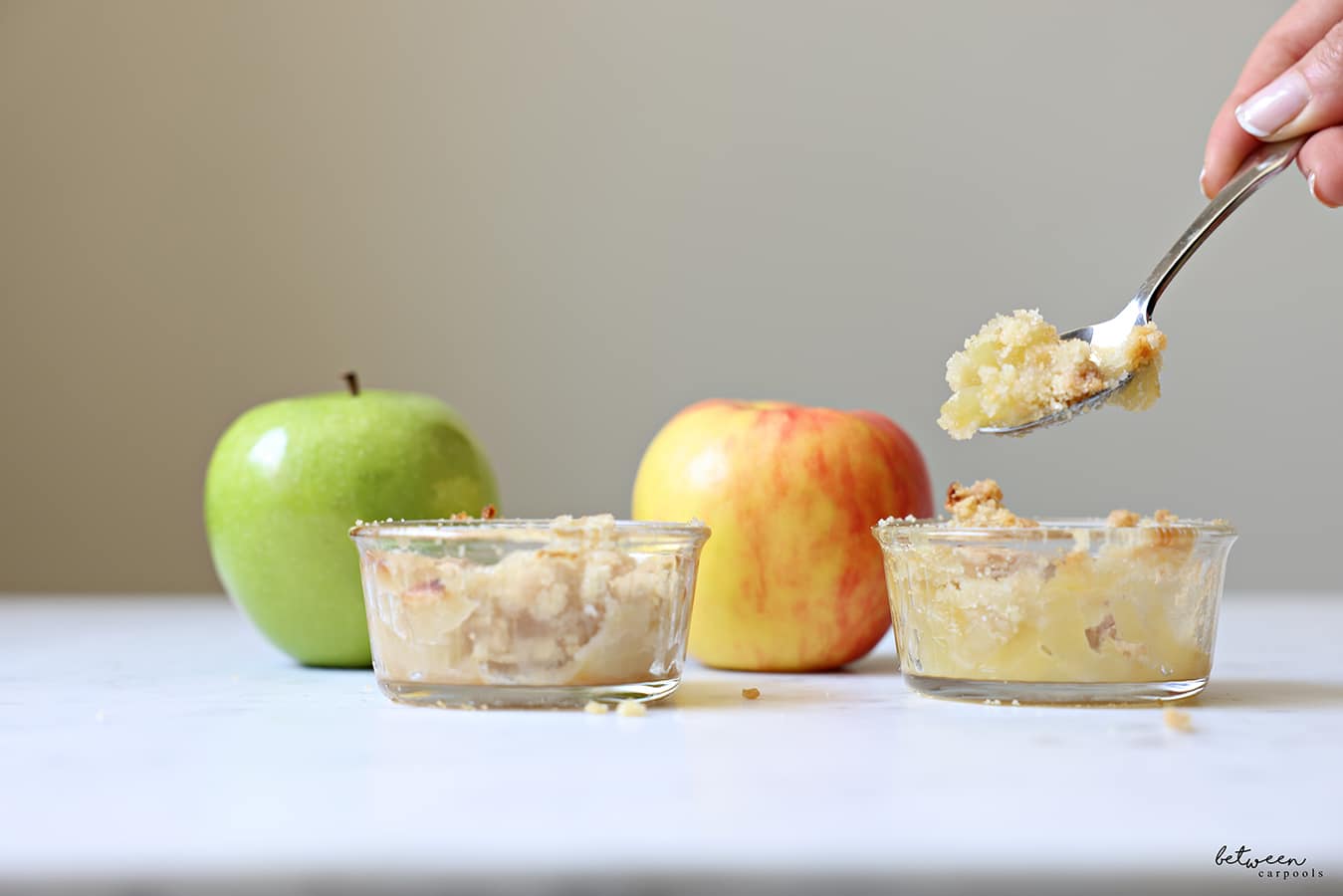 Honeycrisp – We didn't grow up eating Honey Crisp since they were first shipped to stores in 1997. However they've quickly become the most popular all around apple. They have a crisp, juicy texture, and as the name implies, a hint of honey flavor.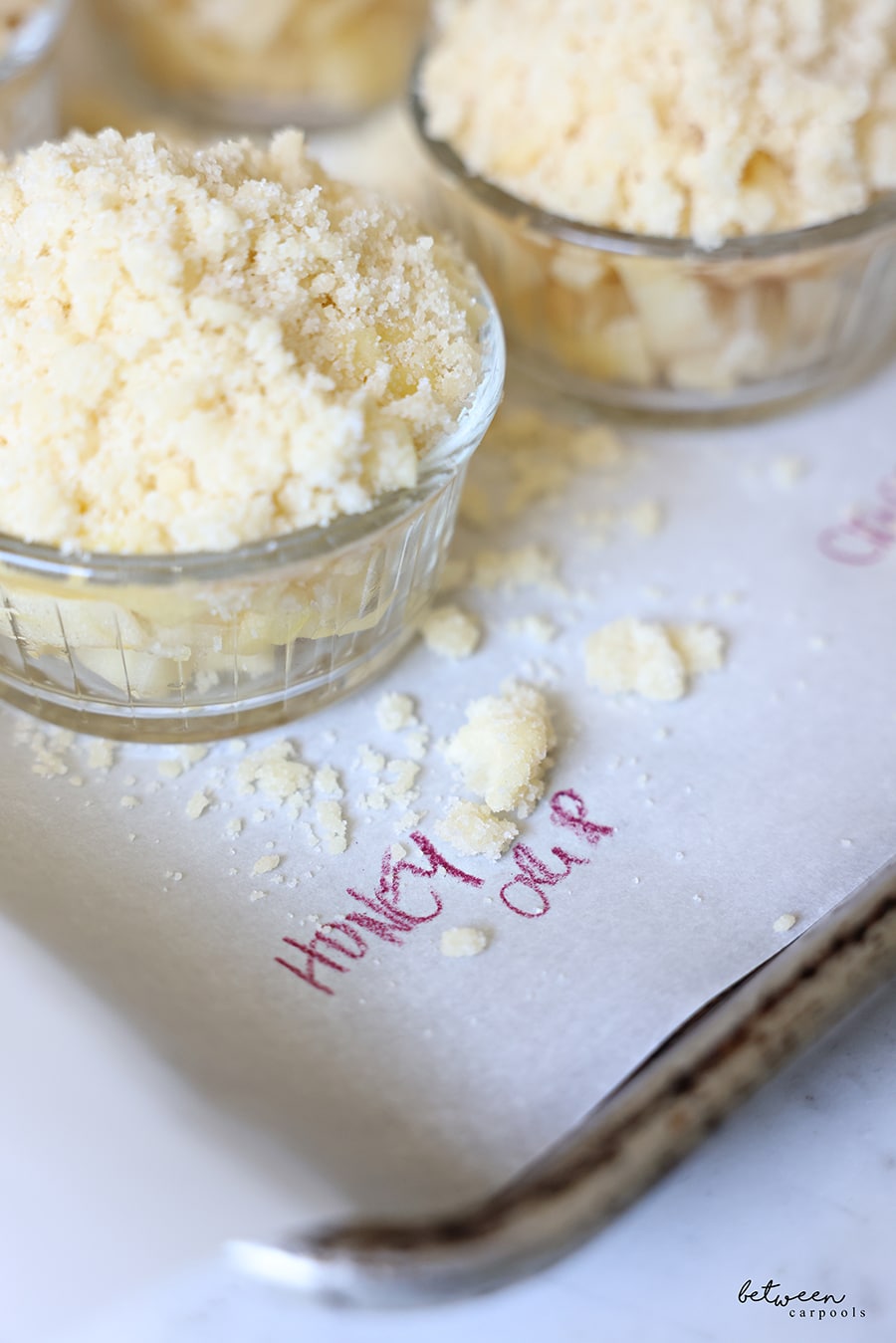 We loved them raw and they baked up beautifully in a crisp and overall was our most favorite apple crisp. Keep in mind that this is a personal preference and there is no ONE apple that wins.
Least Favorite: McIntosh, Gala, Fuji and Red Delicious. These apples are a little too soft or just don't have the right flavor or texture for the long baking time. Most Favorite: Granny Smith, Honey Crisp, Cortland and Cripps/Pink Lady. These apples were all firm enough to hold up in the oven, and also had lots of flavor. You can add some sugar to Granny Smith and the Cortland apple fillings, while the Honey Crisp and Cripps/Pink Lady apples are sweet enough on their own. 
We'd love to hear your thoughts. Share below!
FOR EXCLUSIVE CONTENT AND A PEEK BEHIND THE SCENES, MAKE SURE TO JOIN OUR WHATSAPP STATUS HERE. JOIN OUR WHATSAPP GROUP AND WE'LL LET YOU KNOW WHEN A NEW POST IS UP!