Eat a lot of chrein on Pesach? Prep it fresh and prep a lot.

Each Pesach, we consume copious amounts of chrein in our house. It just goes so well with matzah. And all Pesach foods, as a matter or fact. And mayonnaise, obviously.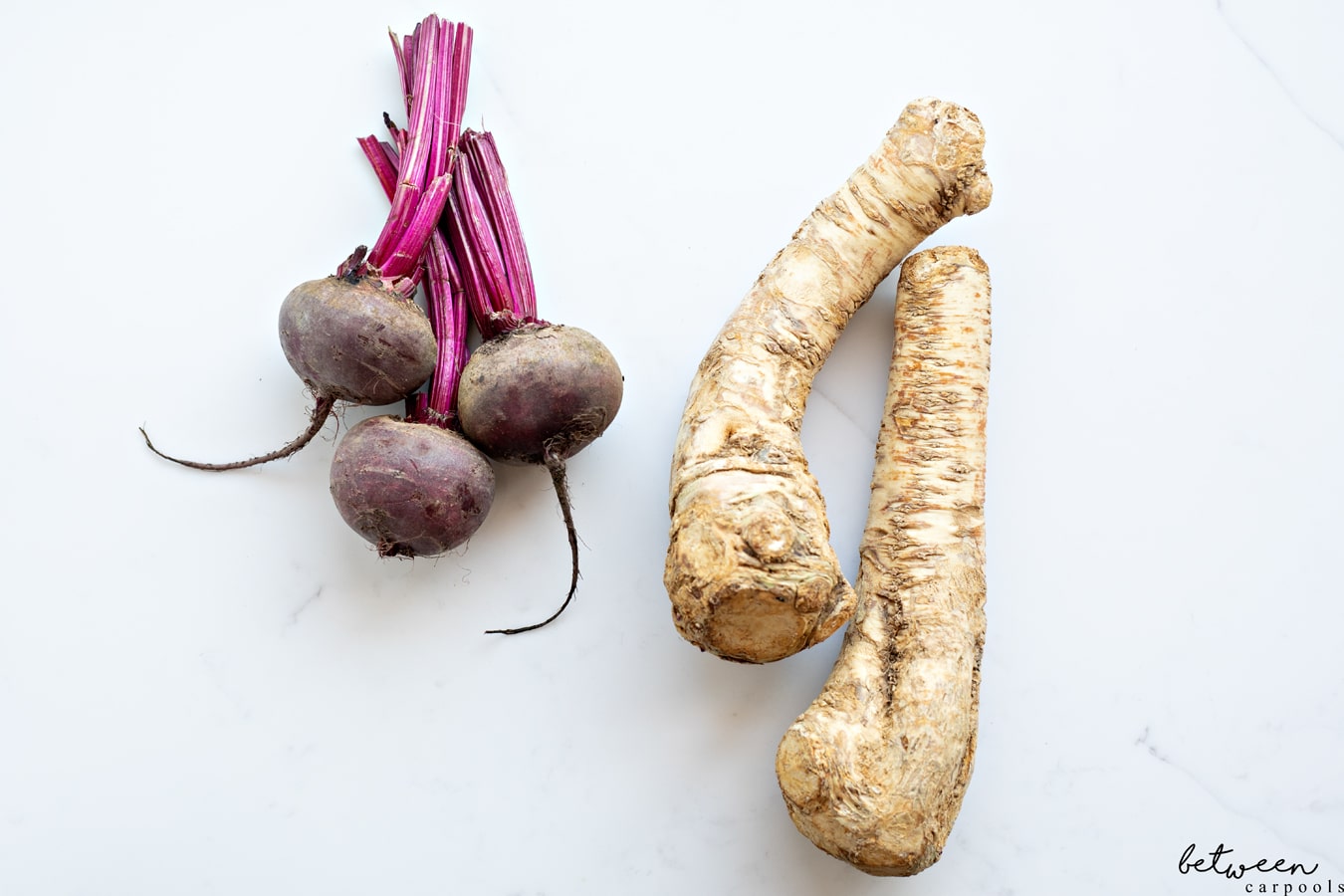 Chrein consists of mainly cooked beets and grated horseradish.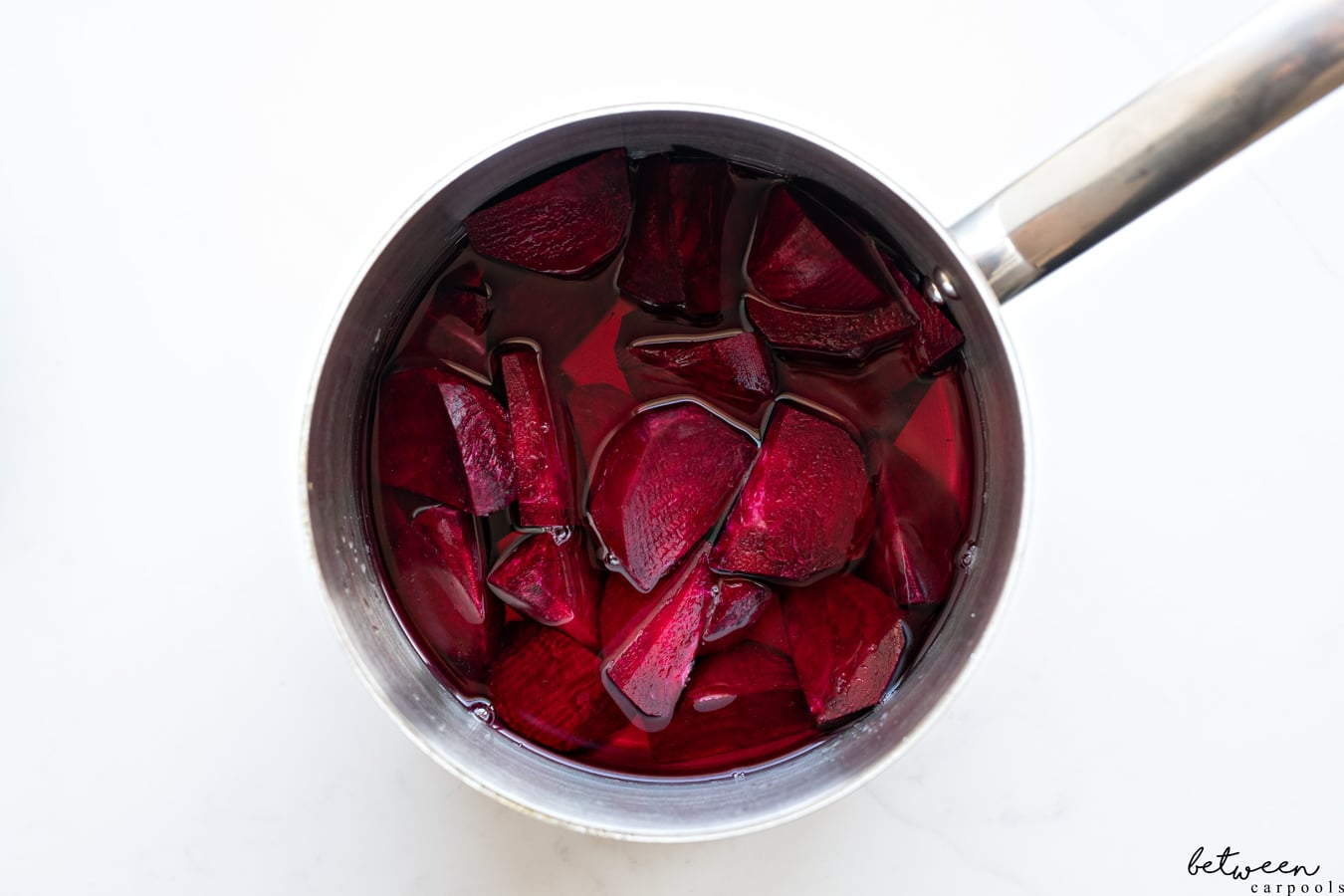 You start by cooking the peeled and cubed beets in a pot with water. Beets take a VERY LONG TIME to cook. Longer than potatoes. Cook beets until fork tender.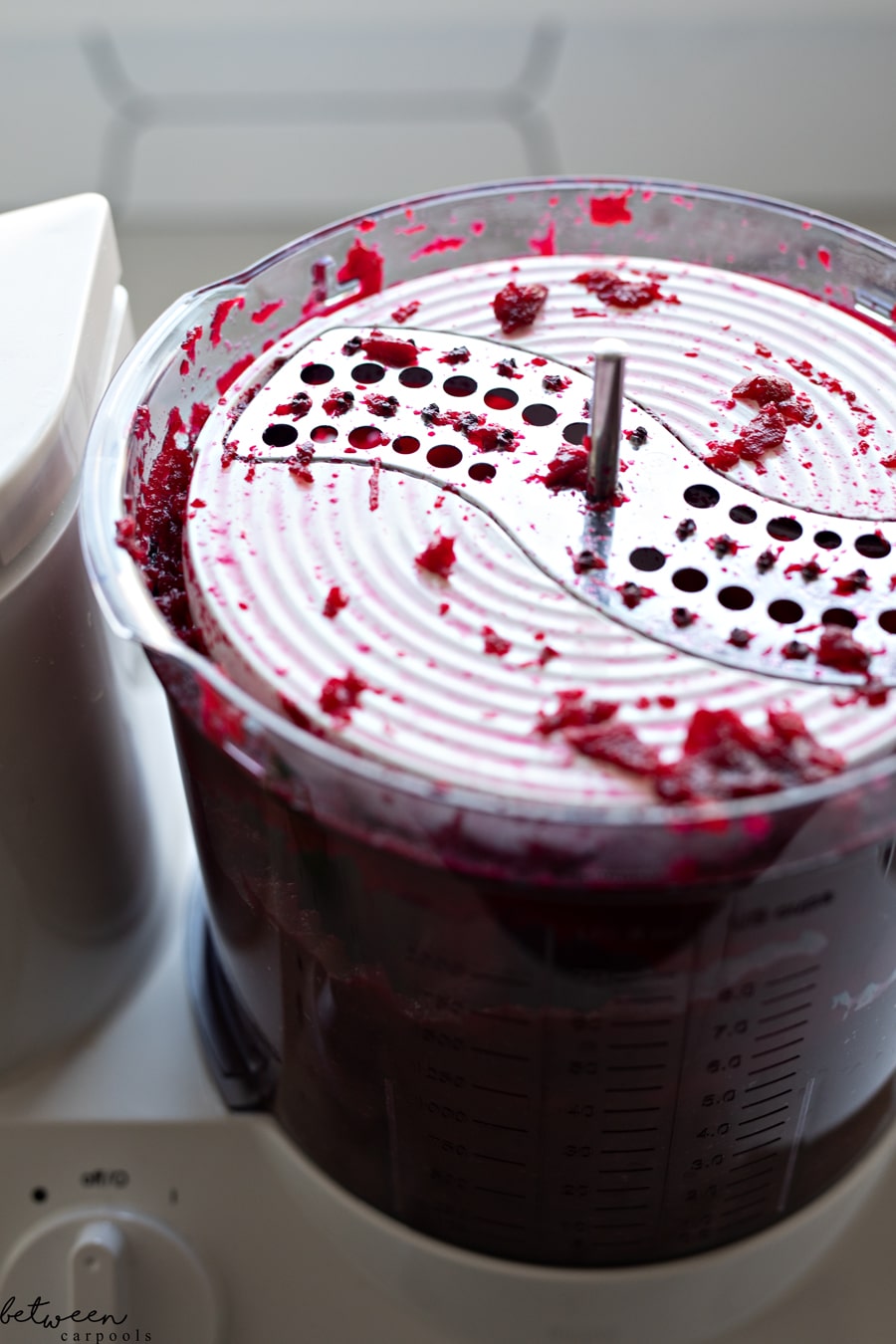 Let the beets cool. Once cooled enough, run the beets through the food processor. I like to use what we call "the kugel blade".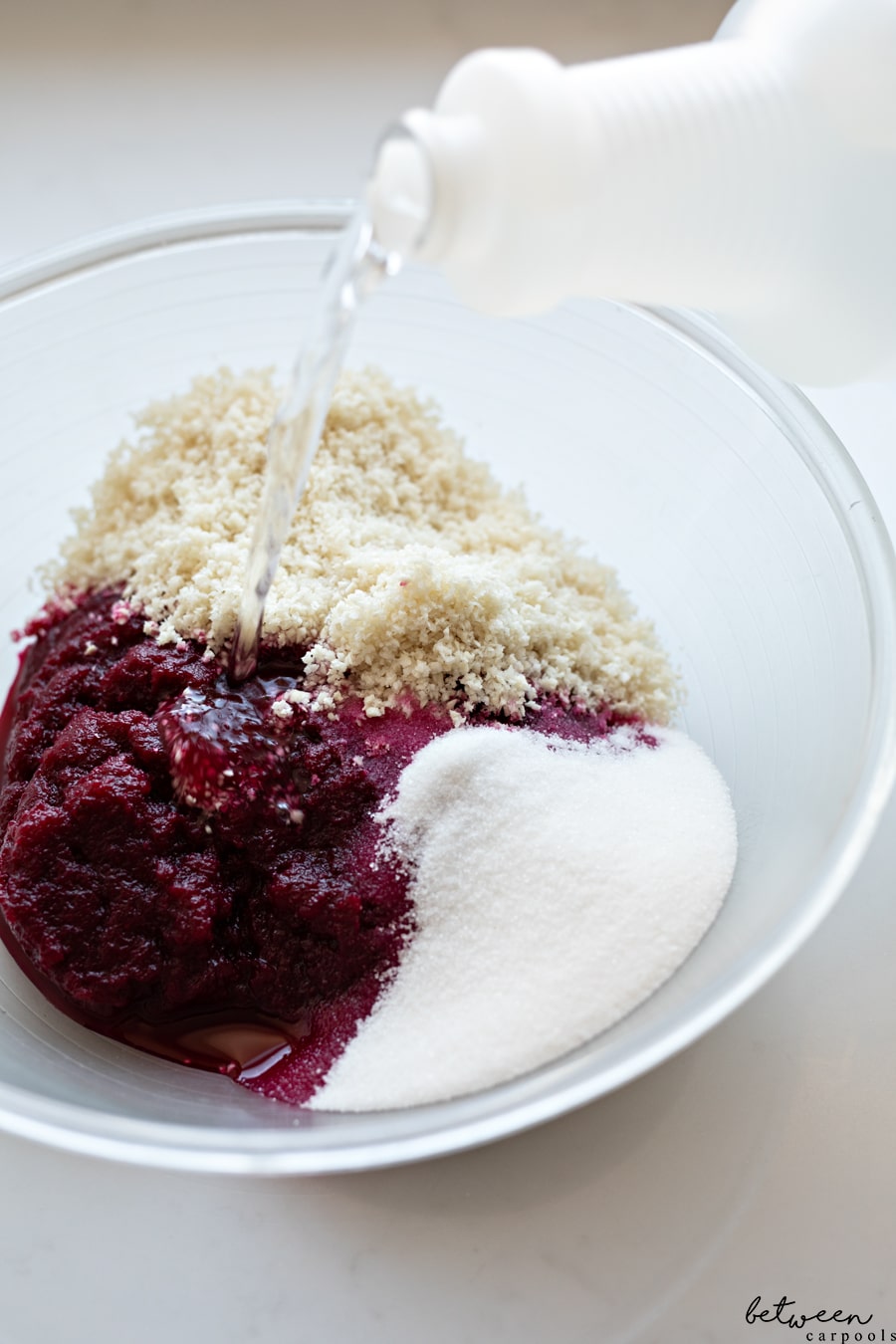 In a large bowl, place the shredded beets,prepared "marror," and the rest of the ingredients (see recipe below).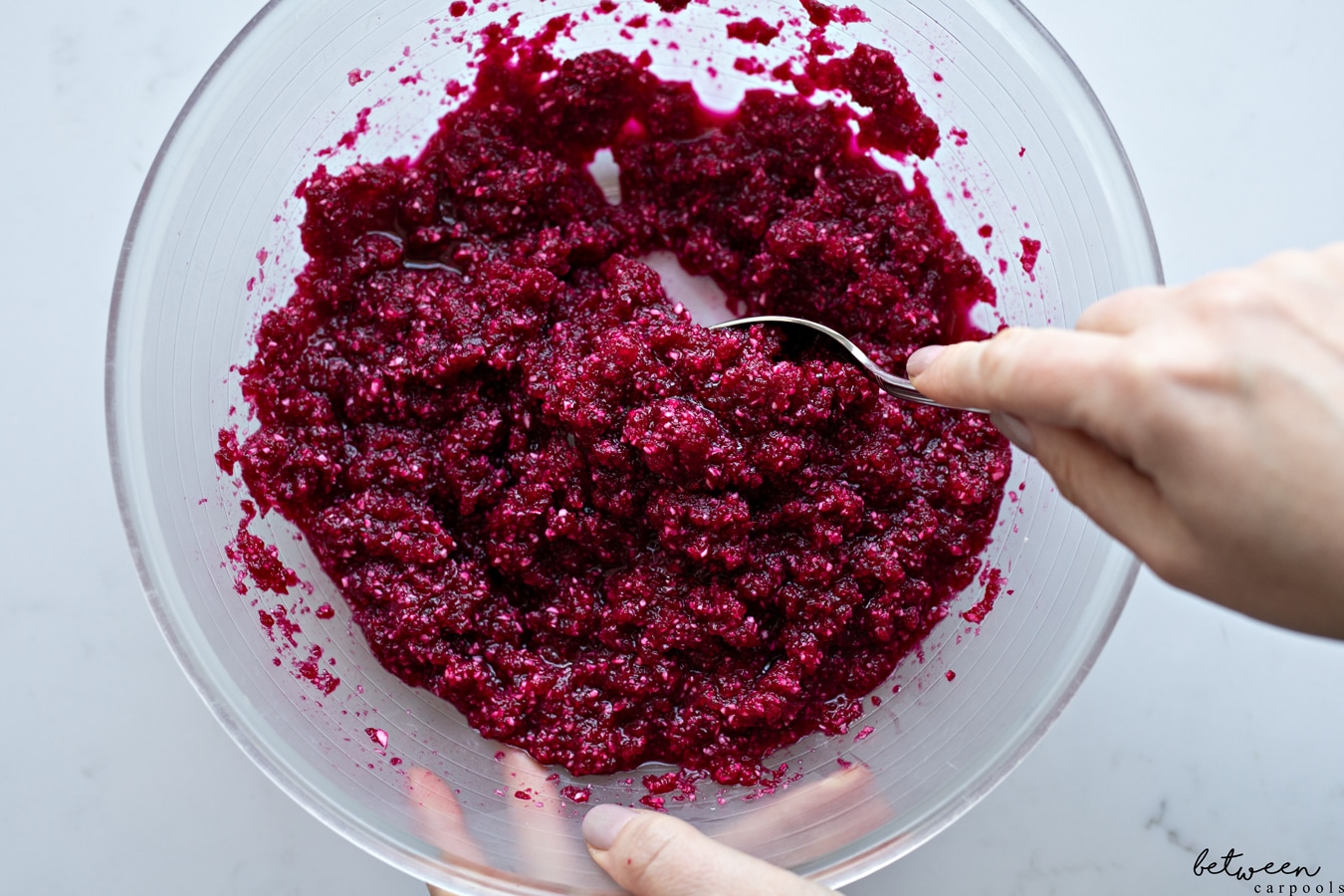 Mix well and taste. Adjust taste to your liking (more sugar, salt or vinegar). Everyone likes their chrein differently, right? Do what works for you. Also, some beets will be sweeter than others. You will need to adjust the sugar level accordingly.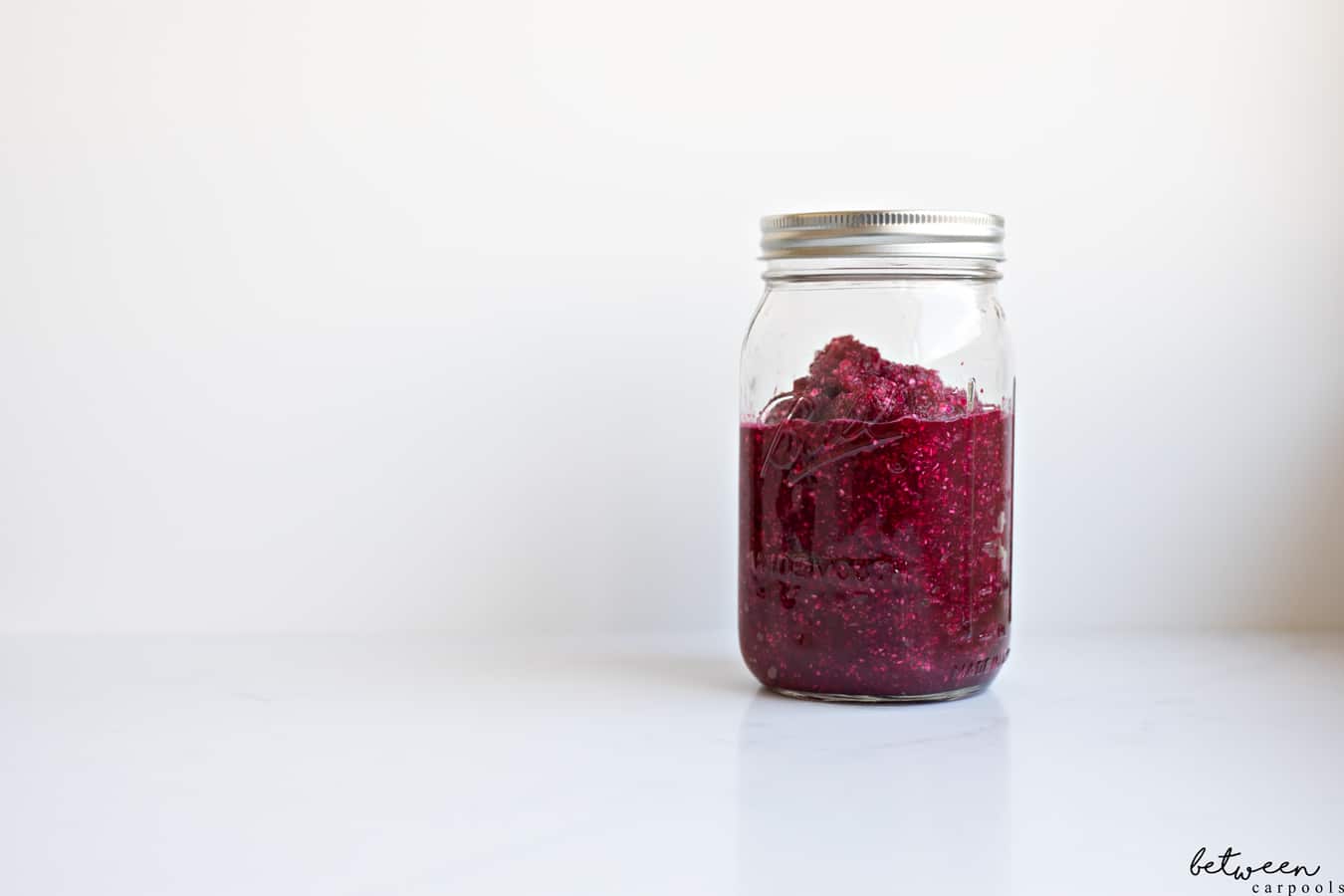 Store chrein in an airtight container. Mason jars work well. Chrein will keep fresh for up to 2 weeks refrigerated. Chrein freezes well too. I recommend dividing into small portions and freezing rather than storing it all at once in the fridge.

Chrein (Prepared Horseradish)
Ingredients
2 cups cooked and shredded beets (about 3 medium beets or 4 smaller ones)
¾ to 1 cup processed horseradish
¼ cup sugar (or less. Depending on the beets. Some beets are so naturally sweet you almost don't need any sugar. I recommend adding the sugar 1 tablespoon at the time. )
½ cup vinegar (if you don't use vinegar on Pesach you can substitute with lemon juice)
1 teaspoon salt
Instructions
Combine all ingredients. Taste and adjust accordingly with more sugar, salt, or vinegar. See instructions above for prepping each ingredient.