Dill salmon is everyone's favorite. Or it will be.
This dill salmon appetizer  is so easy, you can add it to your Shabbos menu without a thought. Let it help you make an easy Shabbos this week (isn't that what you need after Yom Tov?) or serve it to your special Shabbos guests next week. It literally takes minutes to pull together.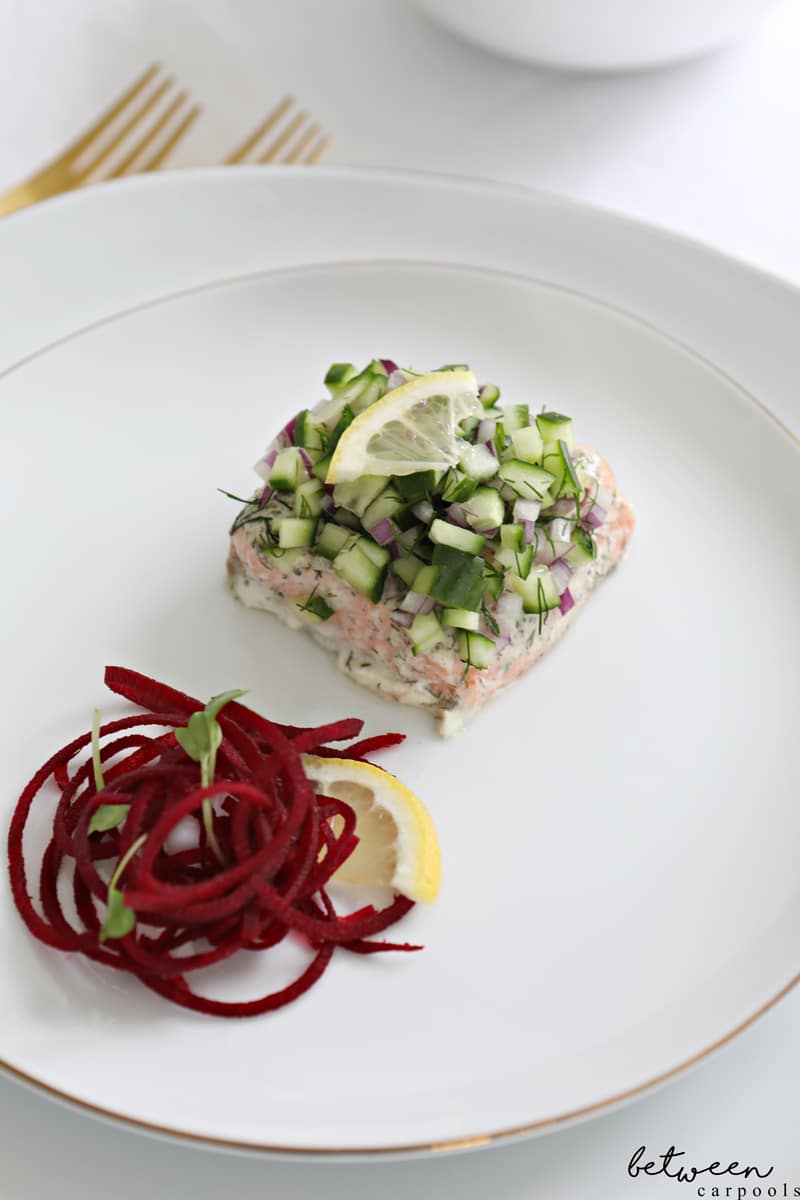 What's best, everyone loves it. It's refreshing, different, healthy, and easy.
Just what you were looking for. Oh wait. Let's not forget. It's elegant as well.

Dill Salmon
Ingredients
For the fish:
4 pieces of Raskin's skinless salmon, cut into 3-inch by 3-inch squares
1 jar/bottle Raskin's Lemon Dill Marinade (we love this stuff)
For the salad:
3 Persian cucumbers, finely diced
1 small red onion, finely diced
Handful of fresh dill, chopped (or 1 cube frozen dill)
Juice of 1 lemon
1 teaspoon sugar or sweetener
Salt and pepper to taste
Instructions
Preheat oven to 400ºF.
Place the salmon on a lined baking sheet. Dredge the salmon with the dill dip. Be generous.
Bake uncovered for 15 minutes or until salmon flakes easily.
Combine all salad ingredients. Salad stores well for up to 2 days.
To plate: Place a square of salmon on each plate. Cover entirely with the salad. Garnish with lemon slices and spiralized beets. Salmon can be served warm or cold.
Notes
This recipe also works well with white fish (such as sea bass, halibut, turbot, etc.).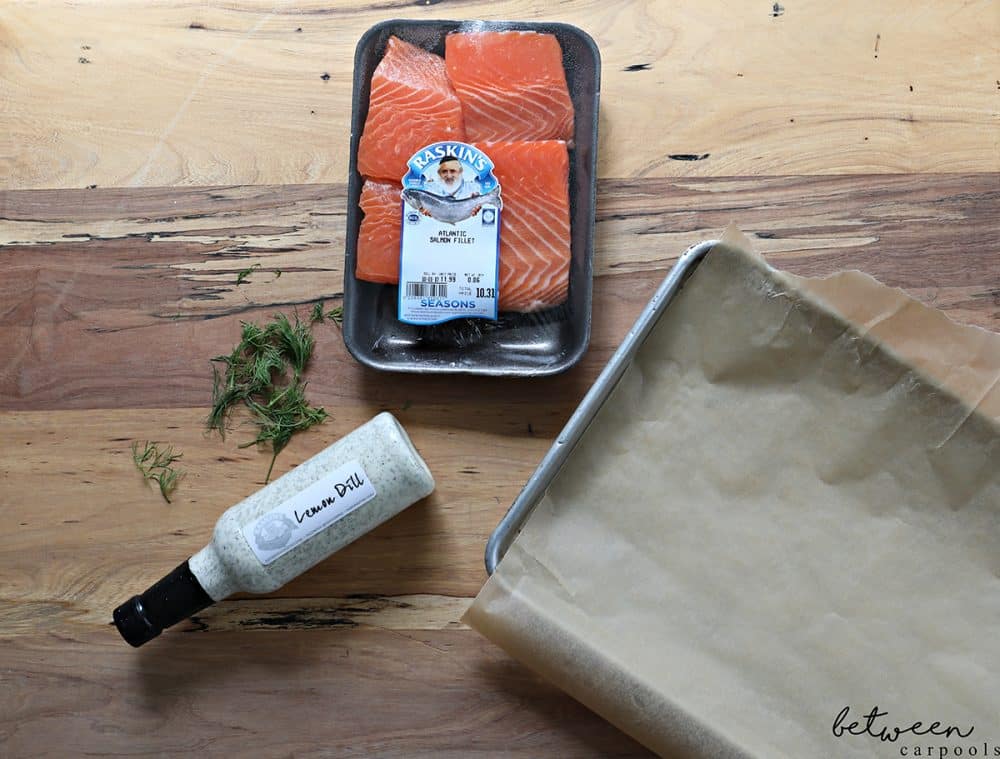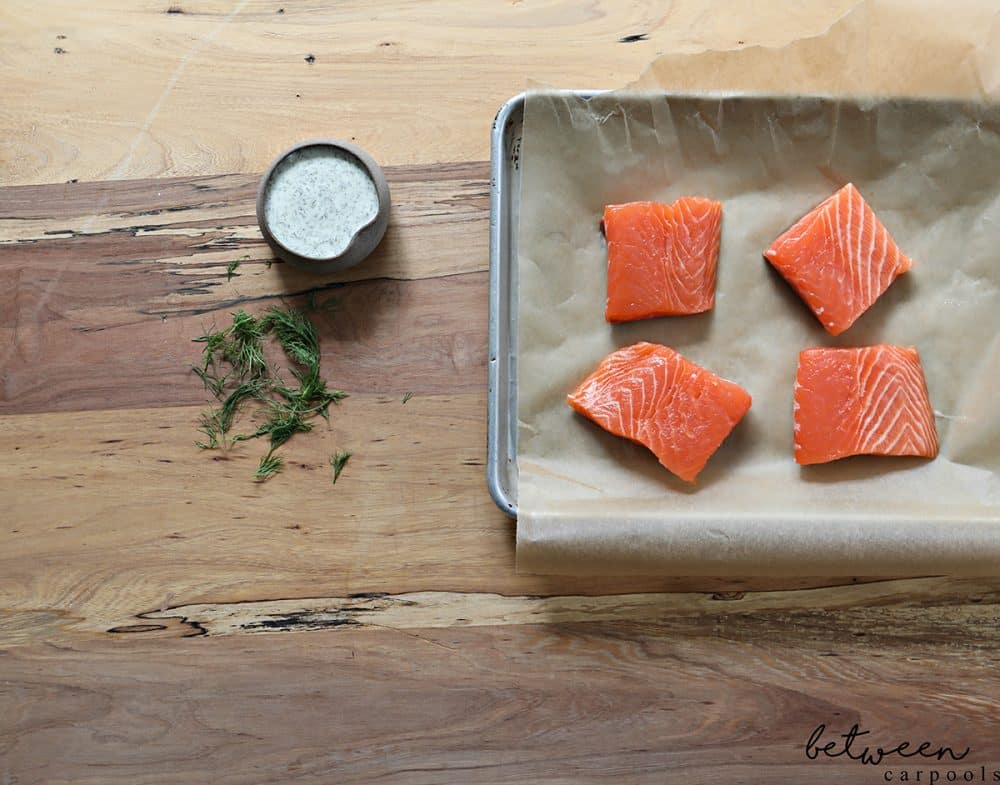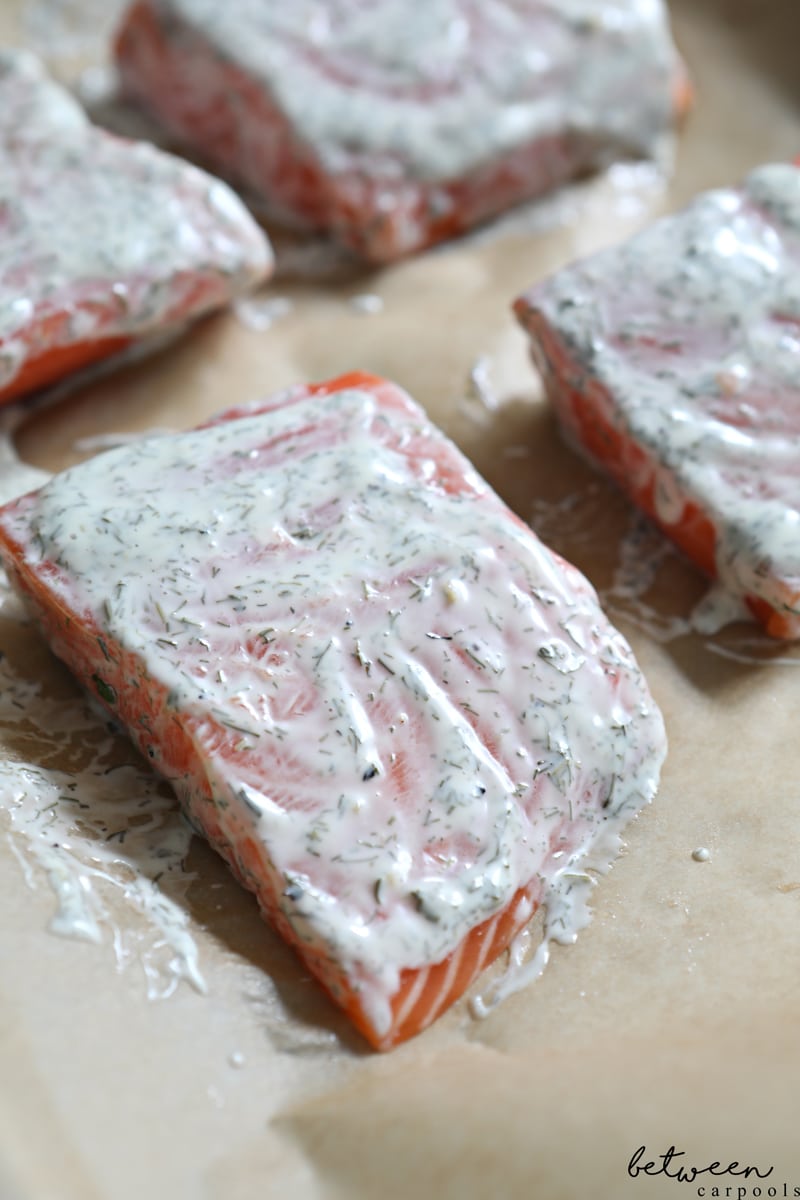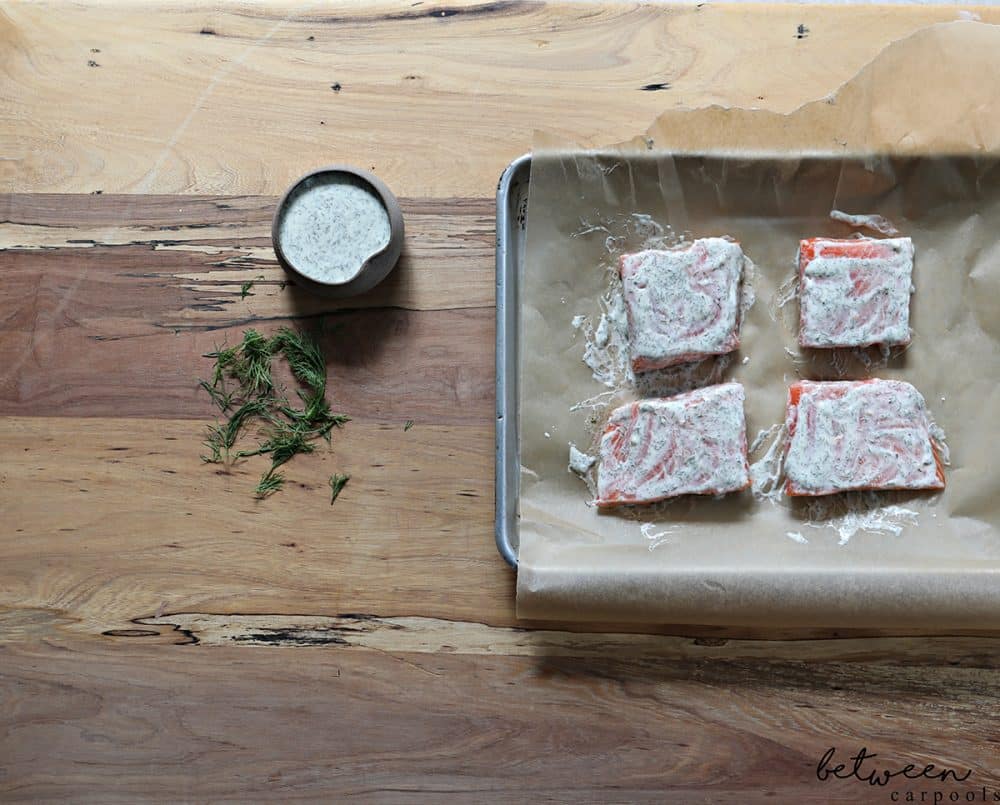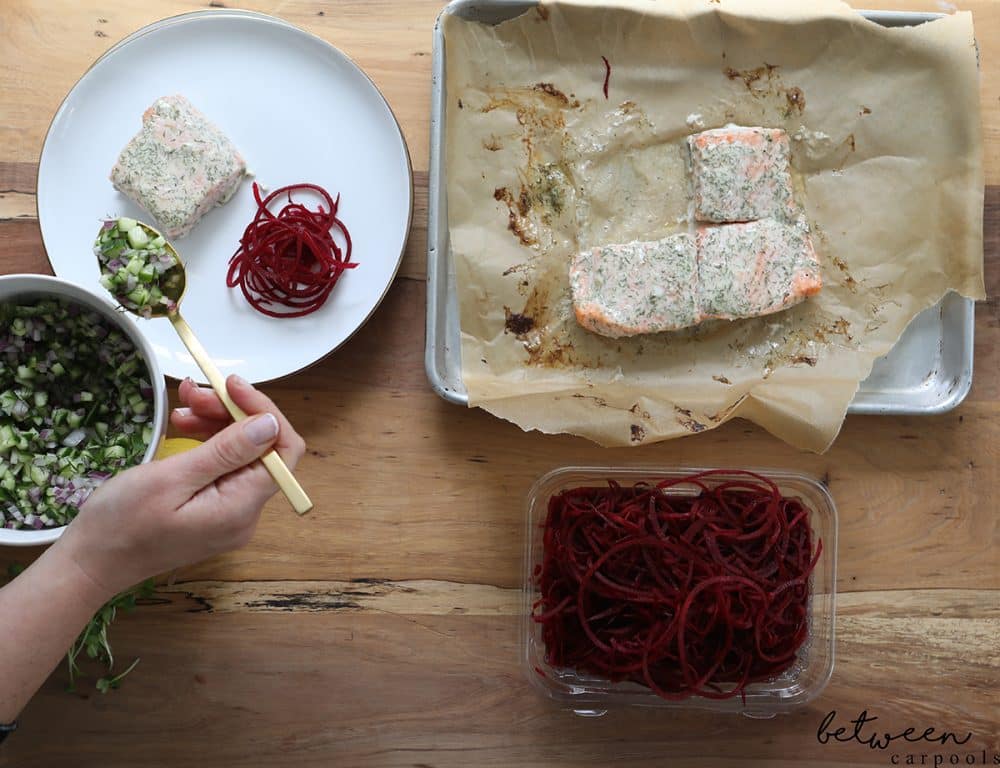 This recipe also works well with white fish (such as sea bass, halibut, turbot, etc.). For a really premium treat (and probably the best salmon you've ever tasted) you can also try this on Raskin's KING salmon (a fav). 
Where can you find Raskin's Fish and Raskin's Lemon Dill Dressing?
• 320 Kingston Avenue, Brooklyn, NY 11213 (The Original Location)
• 589 East New York Avenue, Brooklyn, NY 11225 (The Marketplace)
• Raskin products are available at Breadberry at 1689 60th Street, Brooklyn, NY 11204
• At Season's Stores! including Lakewood, NJ; Clifton, NJ; and the 5 Towns, NY
718-RASKINS
This post was sponsored in part by Raskin's Fish. All opinions are our own.
SaveSave
SaveSave