This perfect dairy waffles dessert is also easy to prepare! That's because we're beginning with Yitzy's Pancake Batter. 
I don't like fussing with desserts, but I still need to prepare them. That's why I'm always looking for desserts that present well without entailing much work on my end (short of ordering them in).
A while back I hosted my daughter's bas mitzvah party and was looking for an easy dessert that would go well after a dairy party. When I asked my cousin Toby for an idea she suggested a three layer mousse. She said "three layers" and she lost me.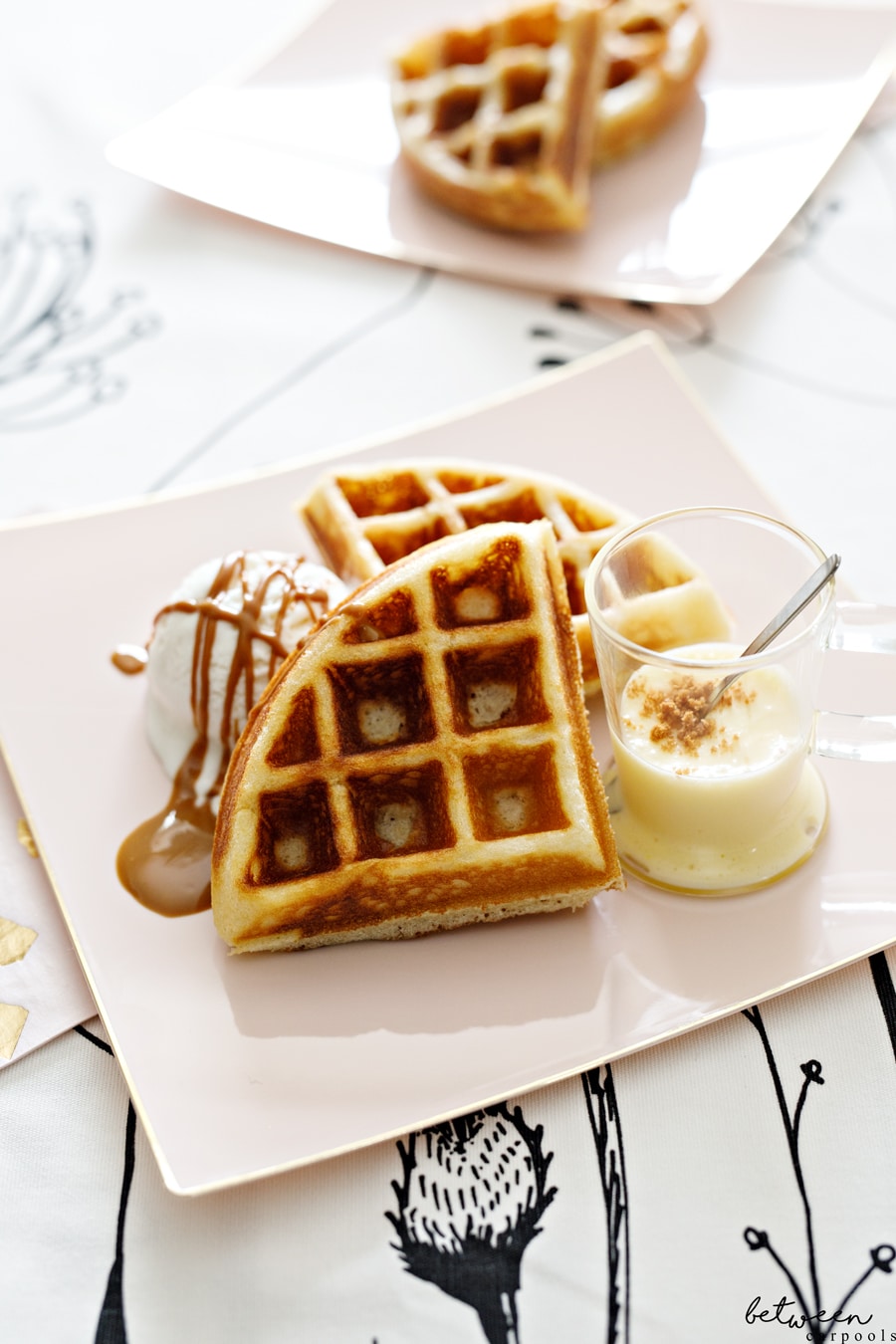 We're (both myself and my kids) huge, huge fans of Yitzy's Pancake Batter. Any homemade pancake batter doesn't come close to the flavor of Yitzy's so I figured I should incorporate it into my dessert. All I had to do was buy the bottle of batter and use it to make waffles (instead of pancakes). I then took a look at the three layer mousse recipe and realized that one of the layers would be the perfect accompaniment to the waffles.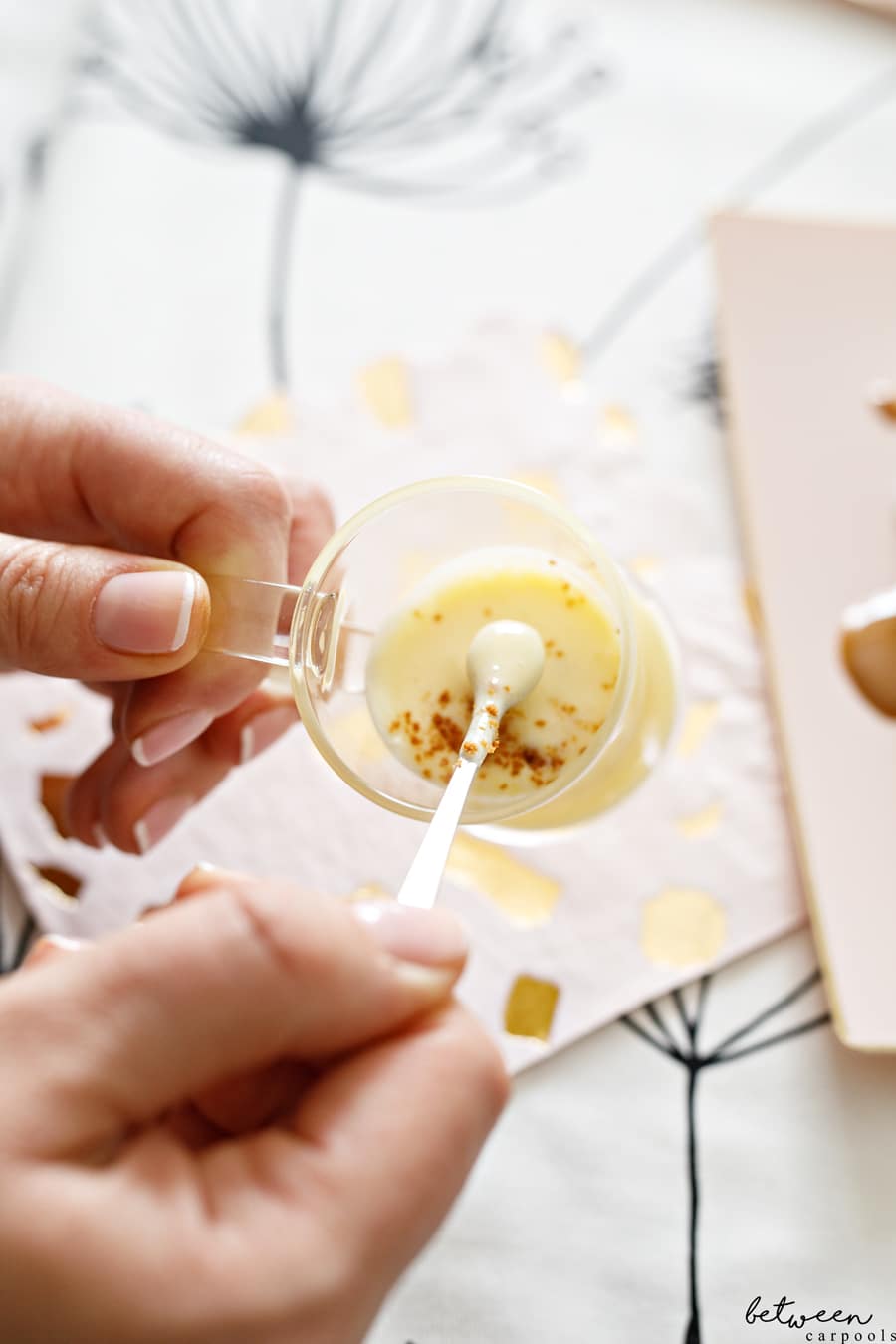 Something warm, something cold, something smooth, crunchy edges of the waffles. All those elements together make a perfect dessert.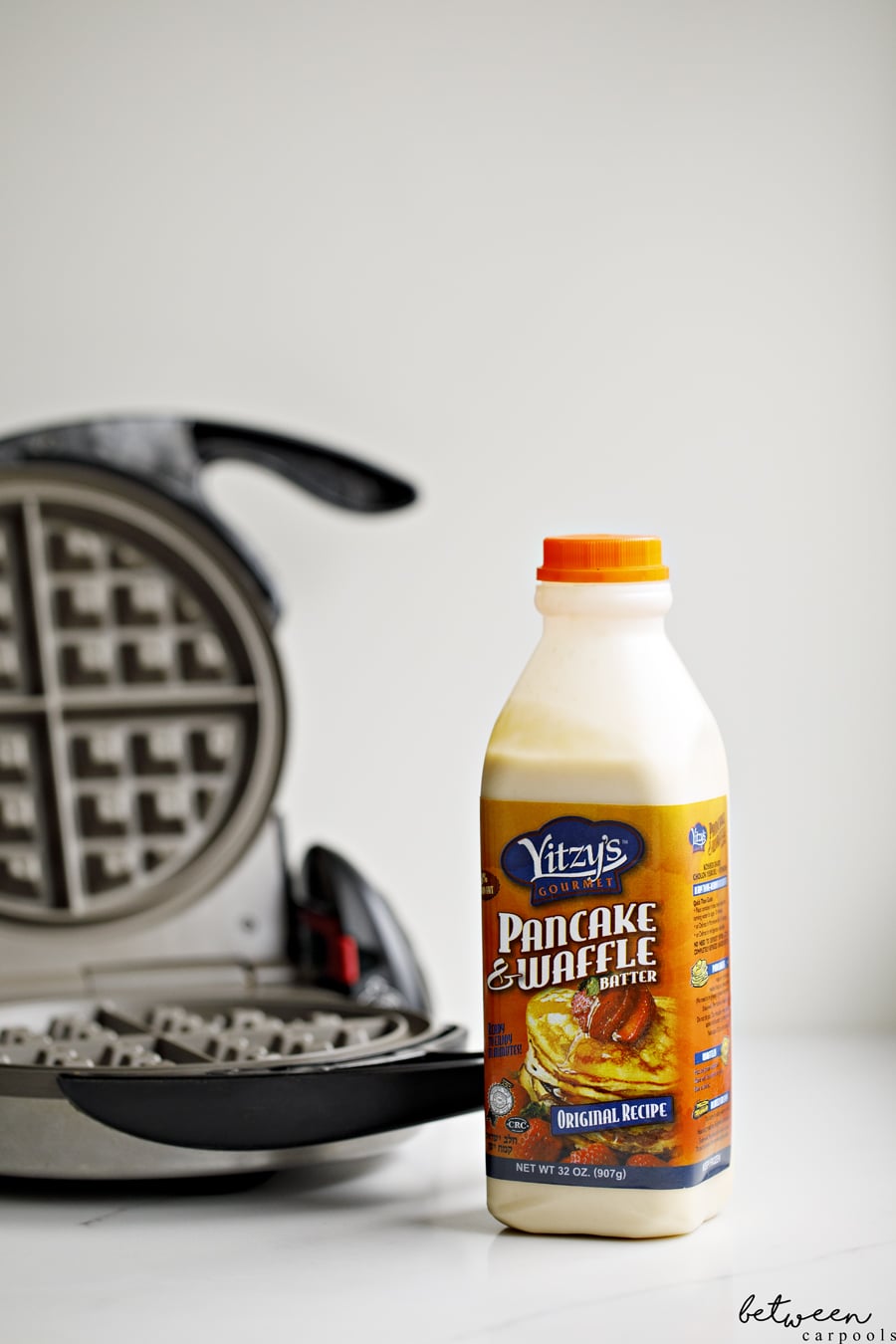 To prepare the waffles ahead of time, place the pancake batter into a hot waffle iron (I used this one) and under bake them slightly. Let cool and place in the fridge if serving later that day, or freezer if you are making it ahead. Right before serving, place one waffle at a time back into the waffle iron to reheat and get crispy.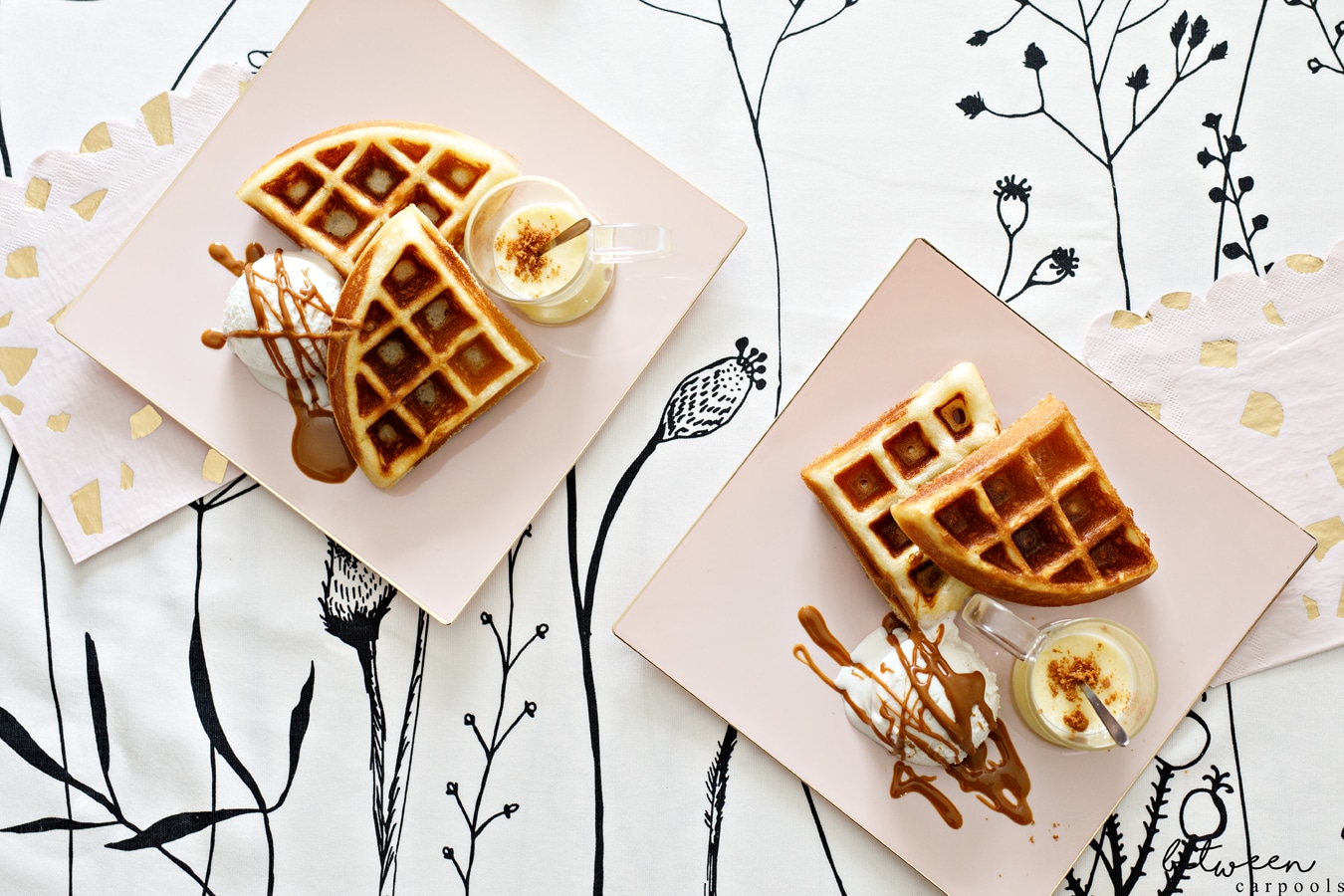 White Chocolate Mousse
Ingredients
1 ½ bars white milk chocolate
½ cup heavy cream
3 tablespoons butter
2 eggs separated
1 teaspoon sugar
Instructions
Melt the chocolate and heavy cream in a double boiler or in the microwave. Add the butter and egg yolks.
Beat the egg whites with the sugar until stiff peaks form. Combine with the chocolate mixture. Pour it into individual cups (2 oz cups) and top with some cookie crumbs (such as Lotus cookies). Freeze.
Serve 2 pieces of warm waffles together with the mousse. Top with a scoop of ice cream, and drizzle on some hot chocolate or hot lotus (or both!)
This post is sponsored in part by Yitzy's Fine Foods.