It doesn't take a lot of ingredients, but all it does take is patience. 
One day back in February, some of us gathered by Sina Mizrahi's home for lunch. She had invited some friends over "just because." (How much would we appreciate being able to get together today!). One of the dishes she served that we loved was this onion soup – and since the ingredients worked for Pesach, we asked her to share it with you here! -BCP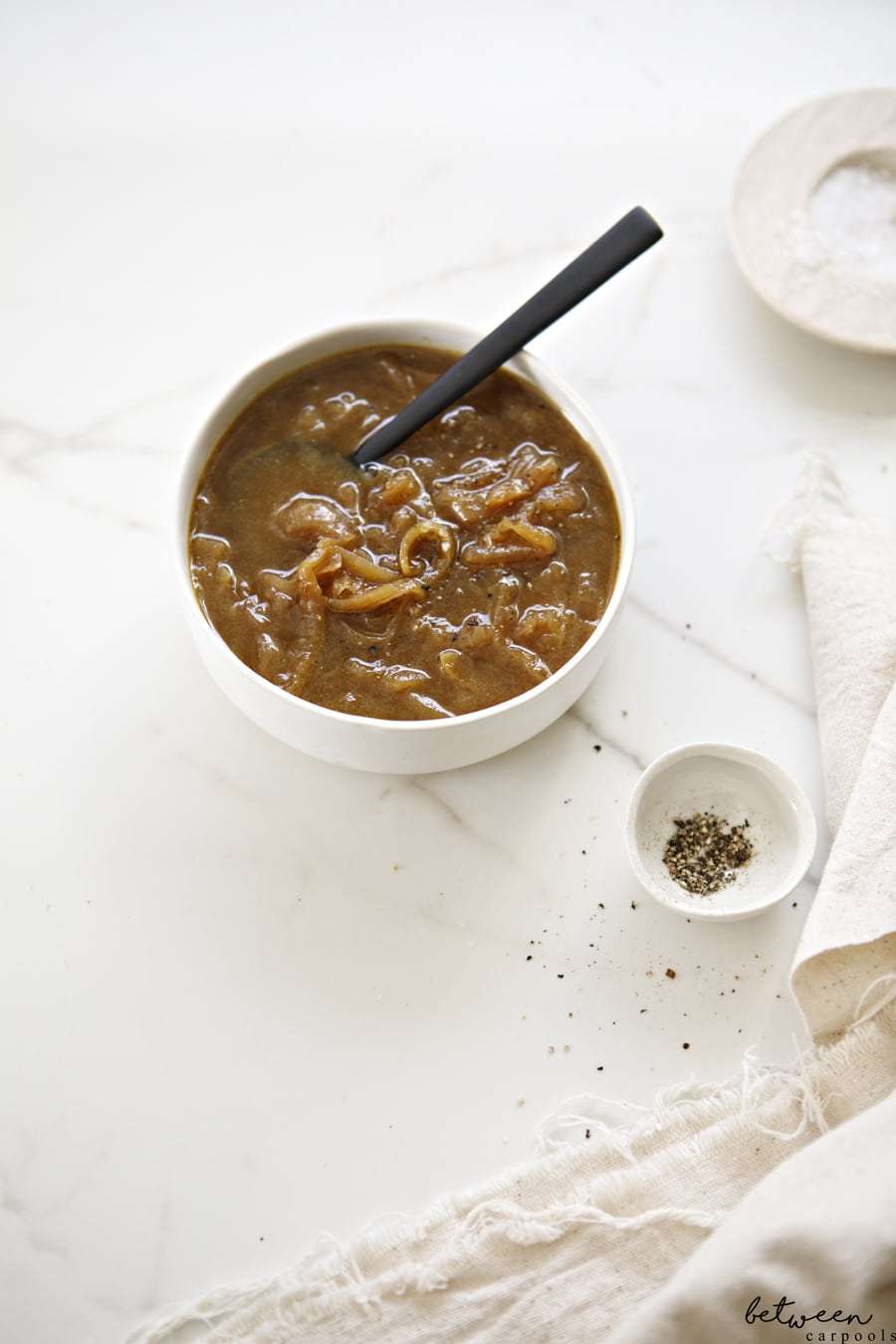 Pareve French Onion Soup
Ingredients
¼ cup olive oil
10 large onions, finely sliced
2 cups white wine
1 quart broth (vegetable, chicken, or beef)
1 cup water
1.5 tsp sea salt
½ tsp cracked black pepper
Instructions
In a large pot, heat olive oil over medium heat. Add the sliced onions and stir to coat in oil. Cook until translucent. Keep stirring until the onions caramelize and turn a deep amber. You'll need to be very patient.
Once the onion starts sticking to the bottom of the pot, deglaze with ½ cup white wine. Continue cooking until the onions again stick to the bottom of the pot and deglaze with another ½ cup white wine. Repeat this step two more times. At this point, the mixture should be fragrant and deeply golden.
Pour the broth, water and season with salt and pepper. Bring to a boil and reduce to a simmer. Cook an additional 30-45 minutes, the longer the better. Serve warm.