Refreshing. Light. Easy to prepare. Pretty. Can be prepared in advance. This mango coulis recipe is a keeper. 
Let's face it. Yom Tov meals are heavy. Matzos are heavy. A nice refreshing dessert is always welcome. 
We posted our coulis recipe (see here) for Succos and it was such a huge hit we decided we needed a Pesach version. Well, guess what, the Pesach version is just as good. I even served it on Purim to my unsuspecting guests and nobody was the wiser (yup, photoshoot leftovers).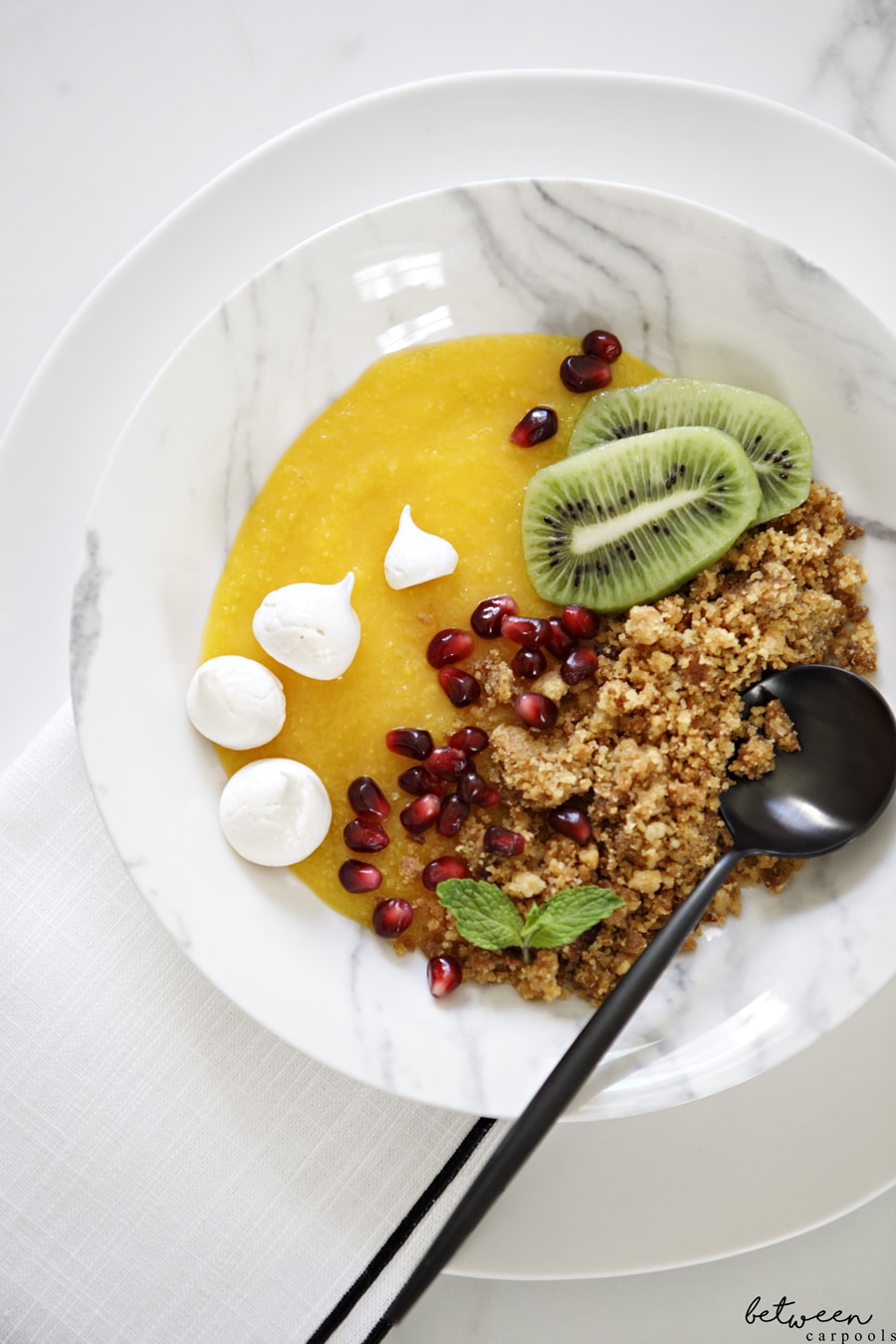 You can use the original coulis with the berries or, if you don't use berries on Pesach, prepare this Mango Coulis.
We're also going to add in some elements from the last two sweet things you saw posted right here on BCP, the crumbs from the apple crumble and meringues!
For the crumbs see ingredients here. Spread crumbs on a baking sheet and bake for 15 minutes.
For the meringues see here. We're using the mini version for this dessert.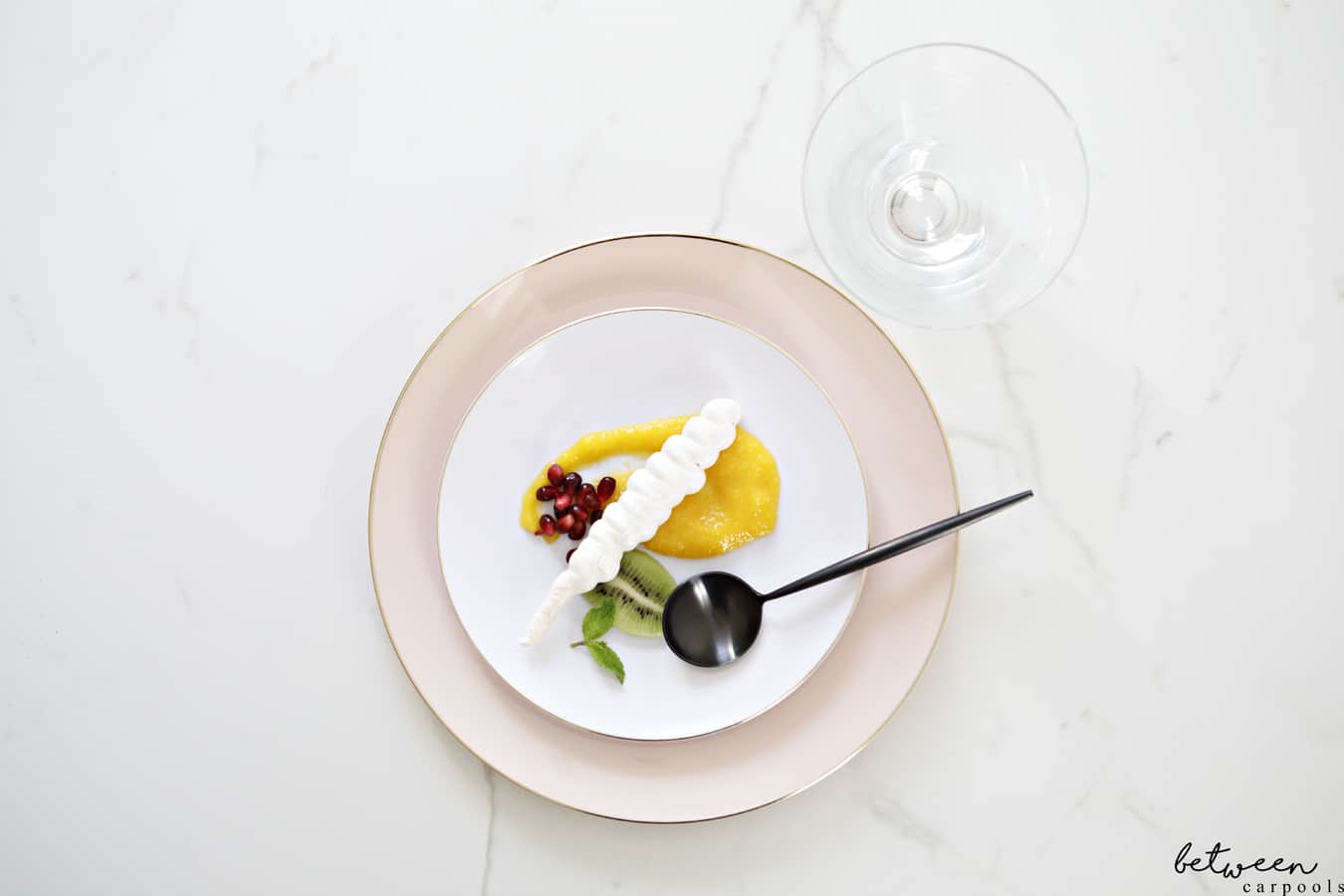 Scroll to the bottom of this post to see which dishes we used in this photo (yup, they're disposable). 

Mango Coulis
Ingredients
3 ripe mangoes
2 tablespoons fresh lime juice, or to taste
1 tablespoon sugar, or to taste
Instructions
Peel and cut flesh from mangoes, discarding pits. In a blender or food processor purée mango with remaining ingredients until smooth. Sauce may be made 2 days ahead and chilled, covered. Sauce may be frozen
To plate:
Place about a half a cup of coulis into one side of a soup bowl or plate. With a spoon, smooth it out. Place a handful of crumbs on the empty side, overlapping some on the fruit coulis.
Garnish with some mint leaves, sliced fruit and mini meringues. (Want to see step by step how we plate this type of dessert? See this post.)