It assembles in 1-2-3. It gets finished down to the bottom of the bowl. And it'll stay fresh on your table for way longer than your creamy pasta. This pesto mozzarella pasta is a win-win.
Want a cheesy dairy pasta that everyone loves? You no longer need to worry about how that fettuccine alfredo is going to look or taste once it's sitting at room temperature for awhile (not so good!). Now you can have your cheesy pasta and let it sit gloriously on the kiddush buffet. Warm, cold, room temperature, it doesn't matter. This pesto pasta is delicious no matter what. Simply prep all the ingredients (saving the avocados for when you're ready to toss together), toss and serve. Couldn't be easier!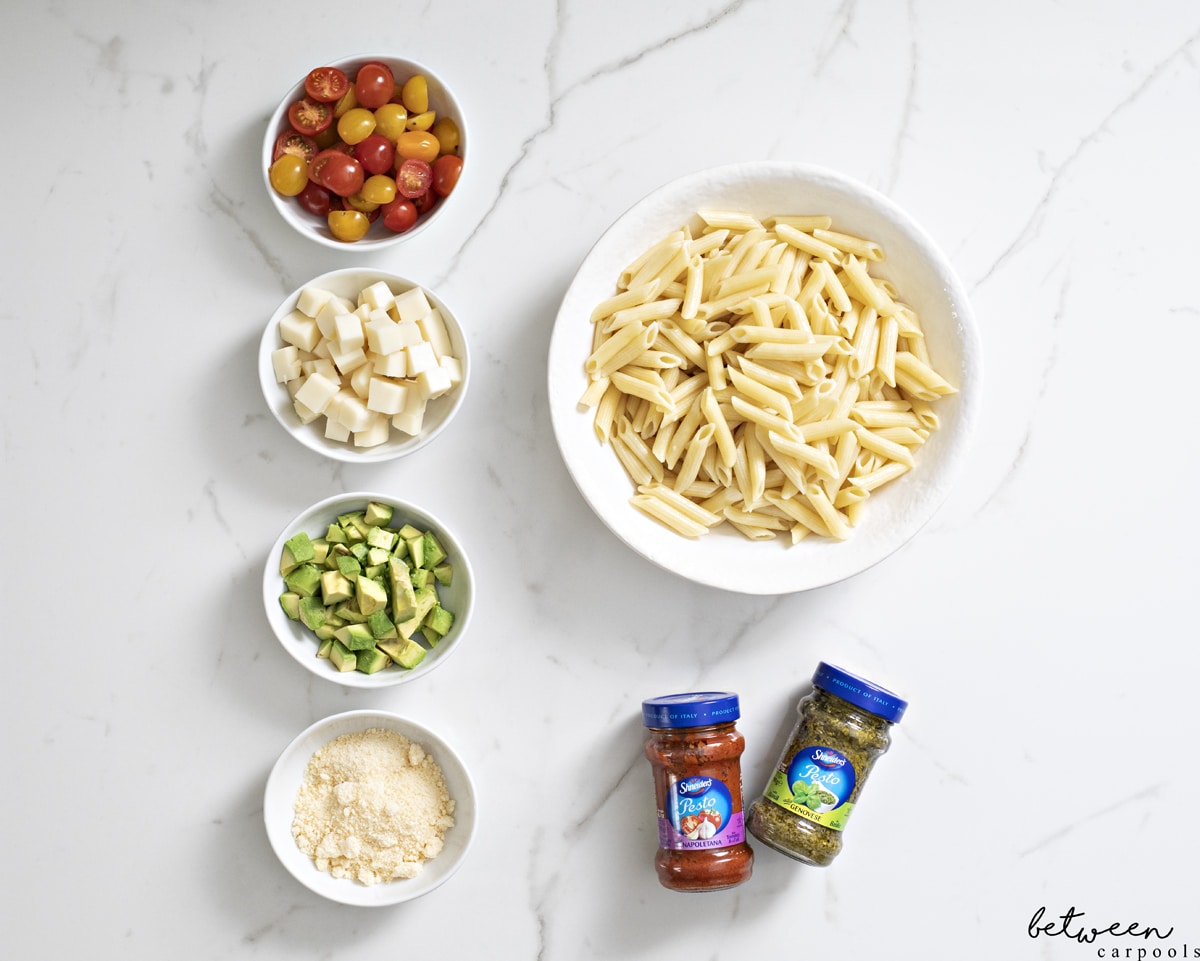 Pesto Mozzarella Pasta
Ingredients
1 pound penne pasta, prepared according to package instructions
1 cup Parmesan cheese
2 avocados, diced
6 ounces fresh mozzarella, diced
2 cups grape tomatoes, halved
1 6.7 ounce container Shneider's Pesto
Instructions
Simply combine all ingredients! That's all there is to it!