Who needs a bun when you can have challah hot dogs?
Are you still wrapping your frank n' blanks in puff pastry? That's really passe. And now, maybe so is the bun. The best hot dogs come wrapped in challah dough. And they're the prettiest way to serve them too. 
Start with your favorite challah dough. It can't be sticky or it will be hard to create nice, neat ropes. Divide into 2 ounce balls and shape into about 28 inch ropes.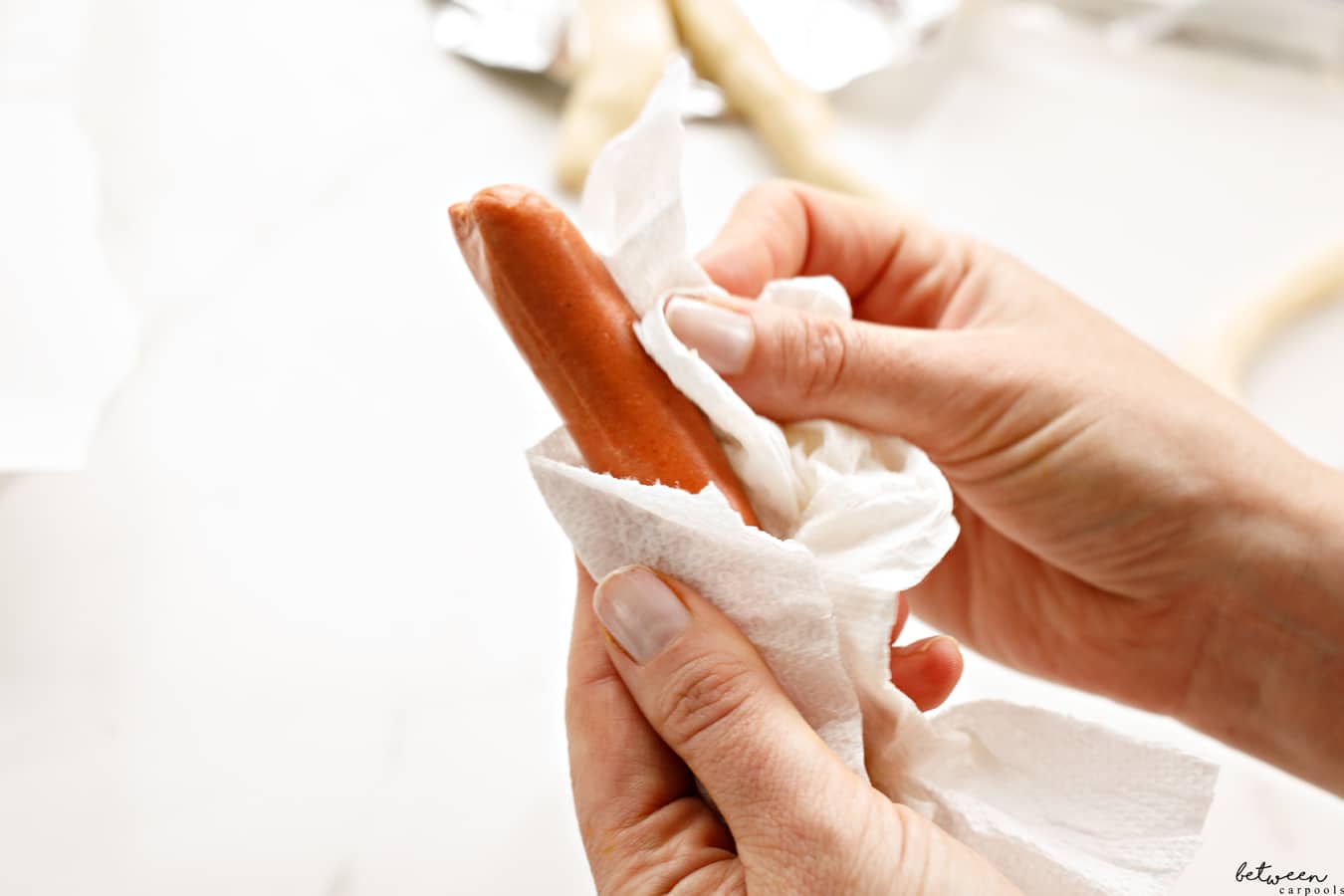 Pat your hot dogs very dry or the challah dough won't stick. Roll the ropes around them.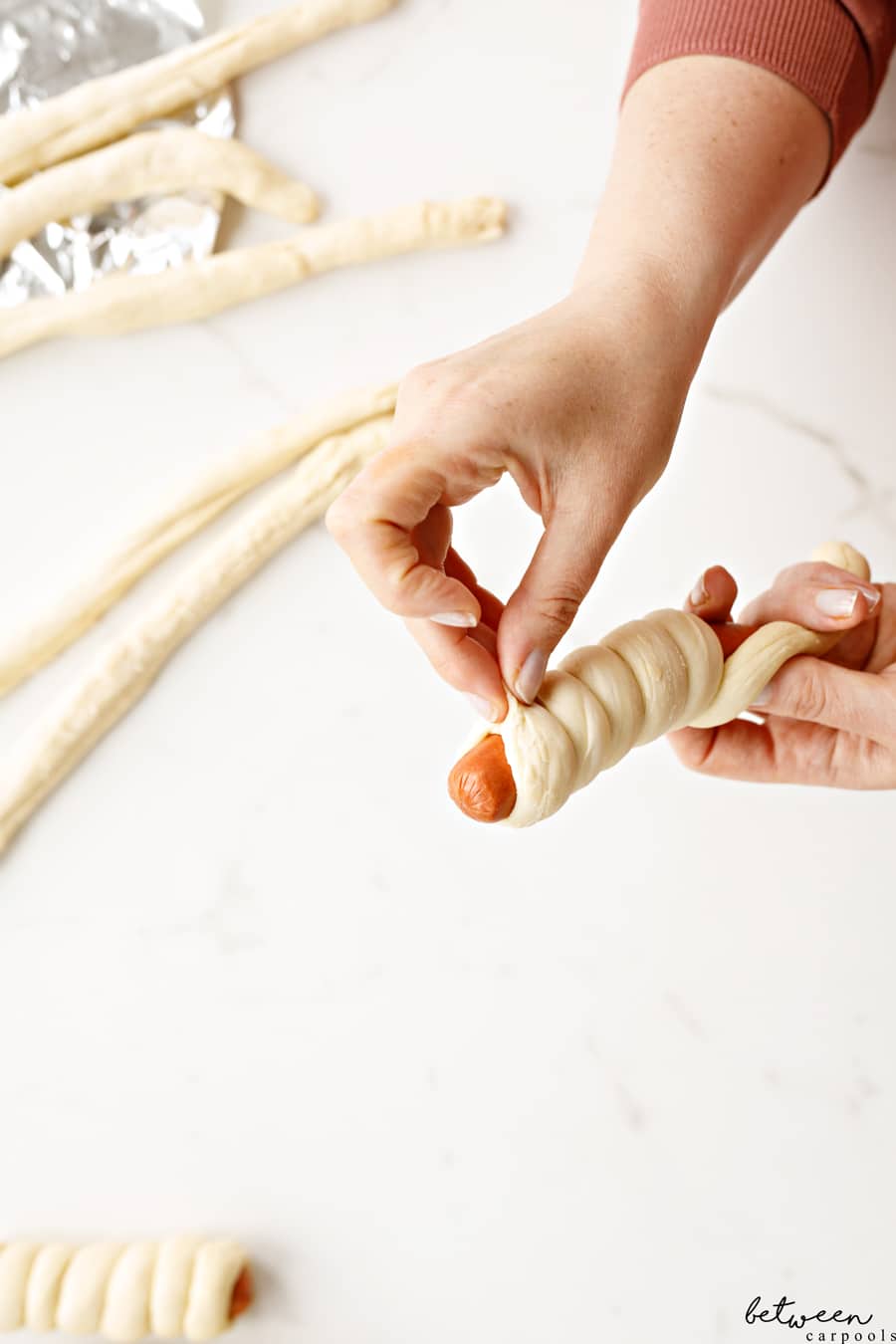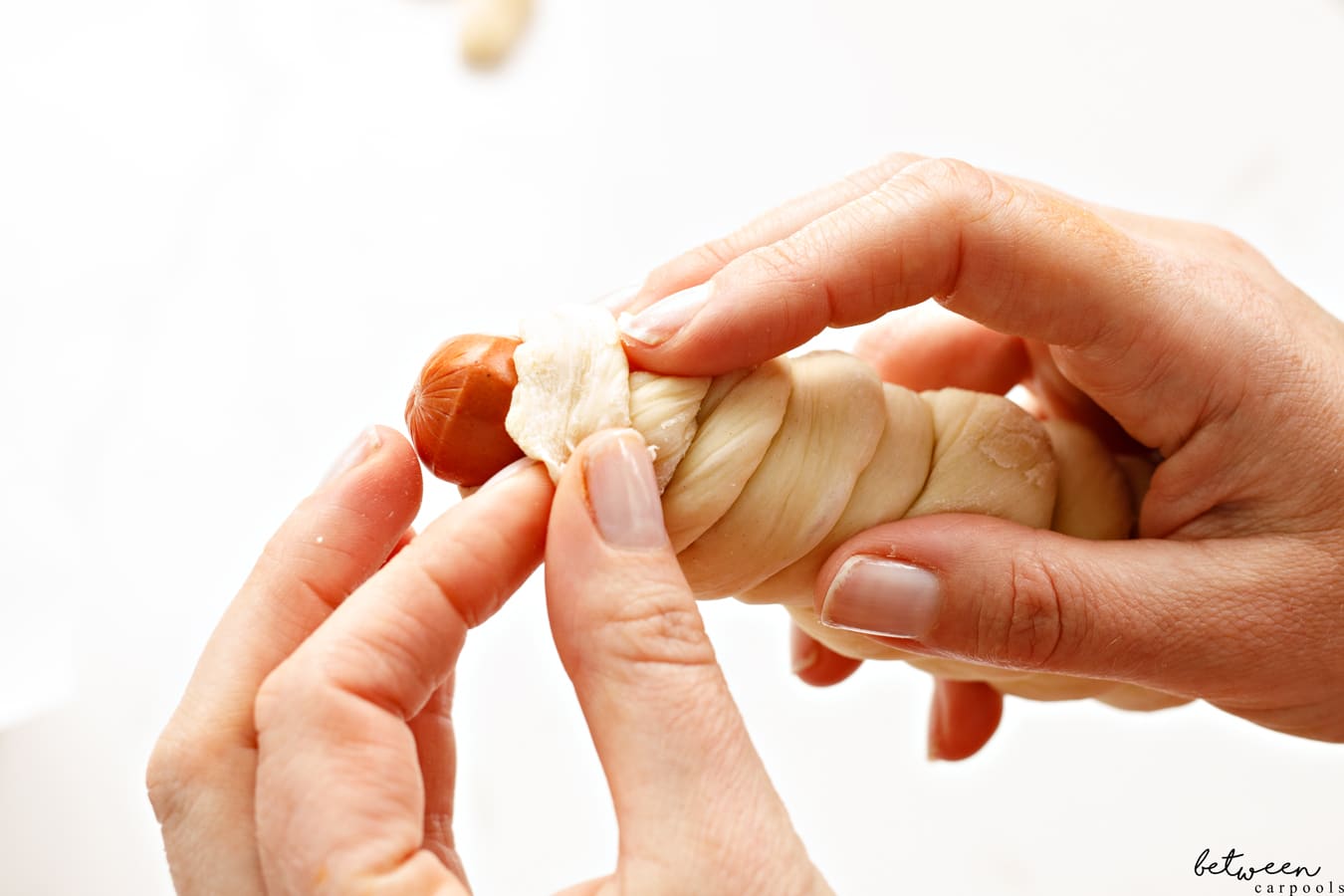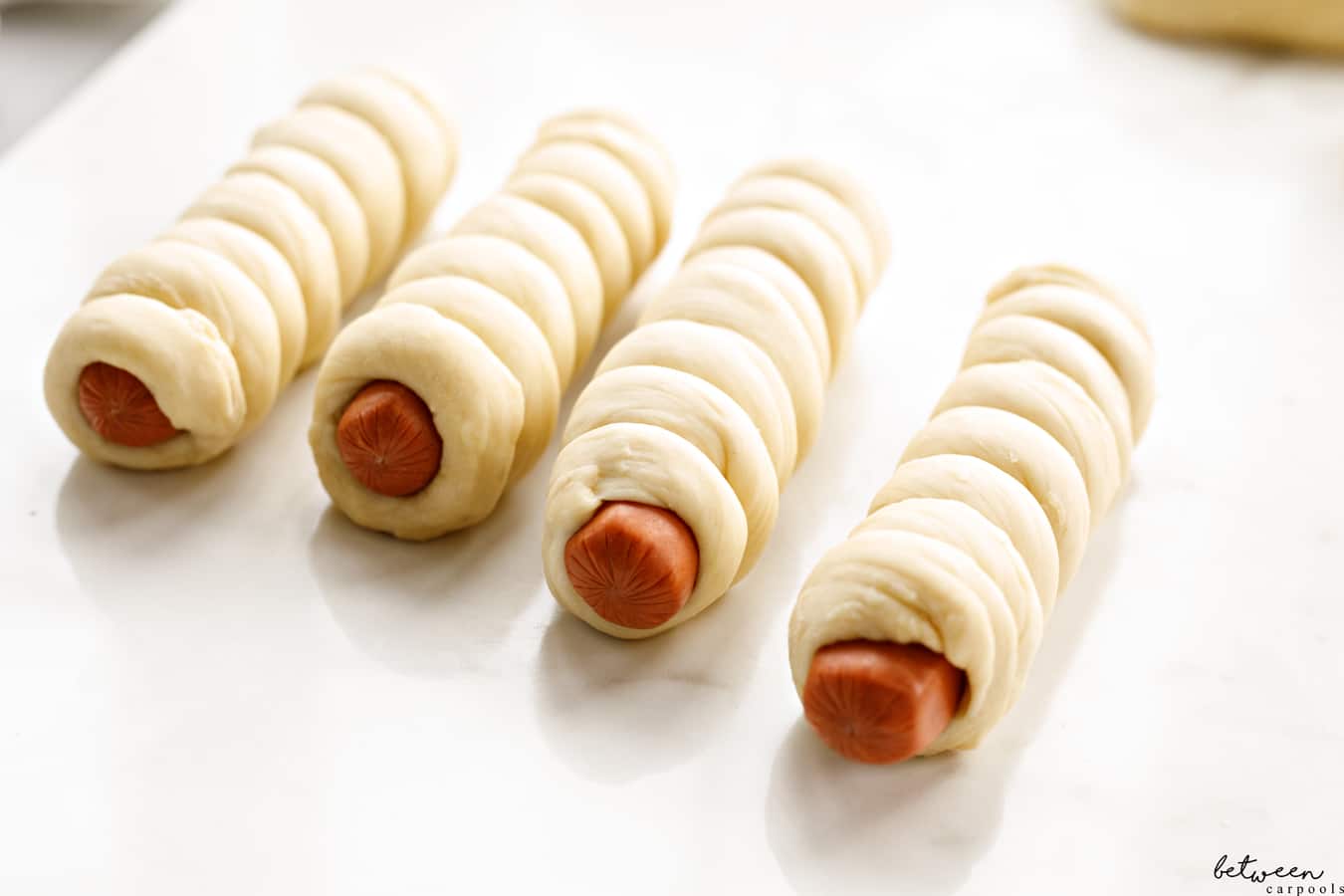 Place the challah dogs on a parchment-lined baking sheet. They can be close together so they end up touching when they bake (this will keep the dough soft).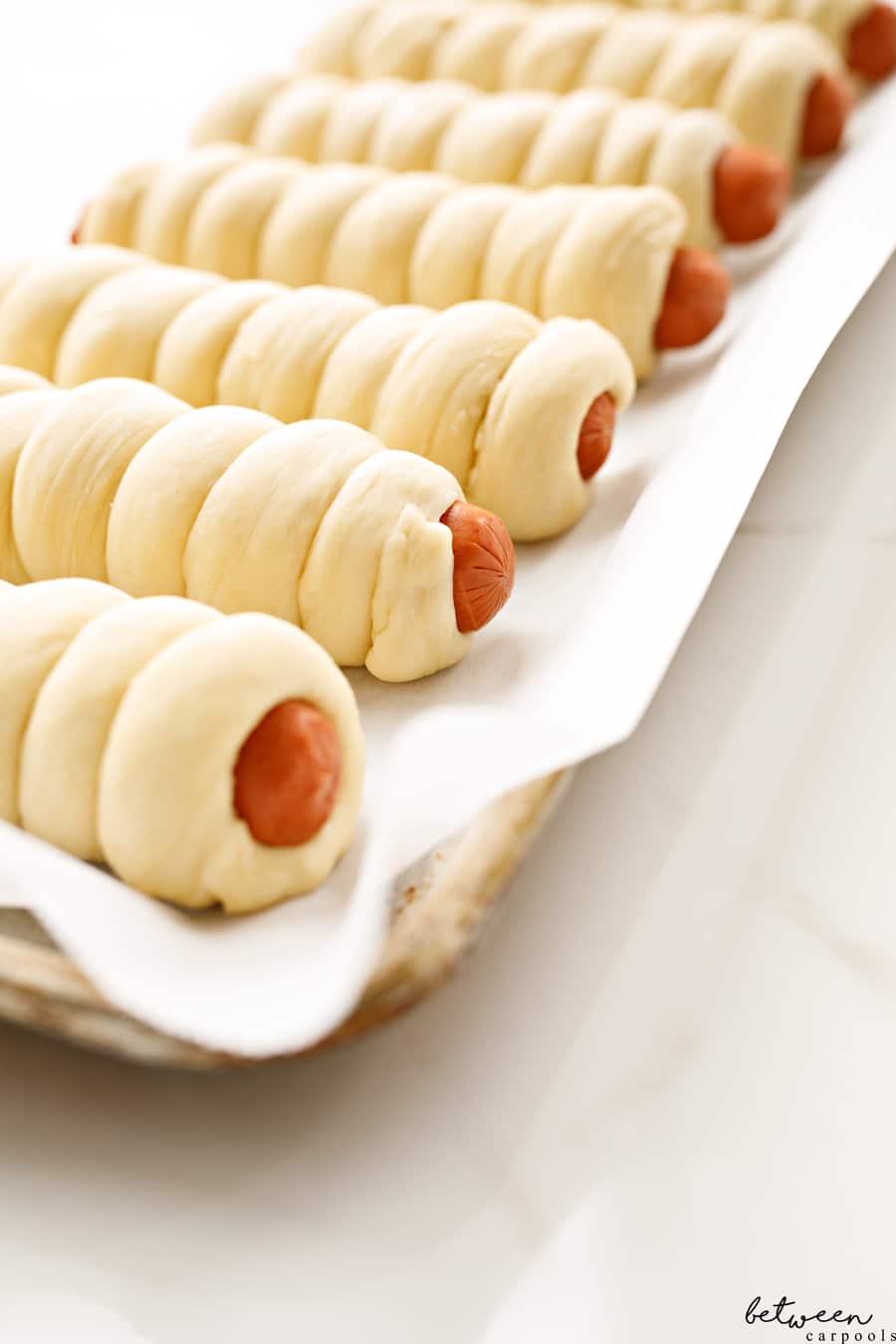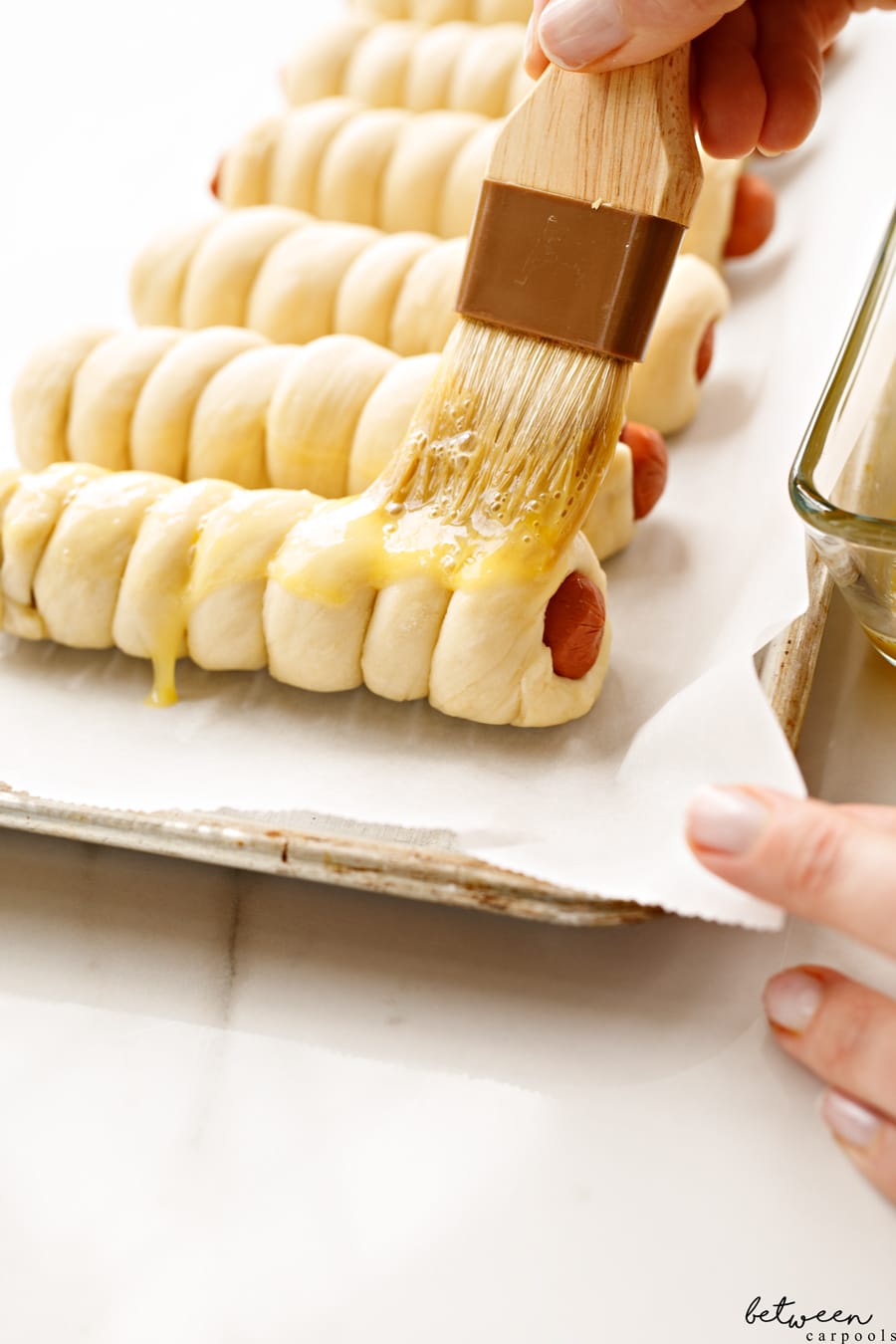 Brush with beaten egg.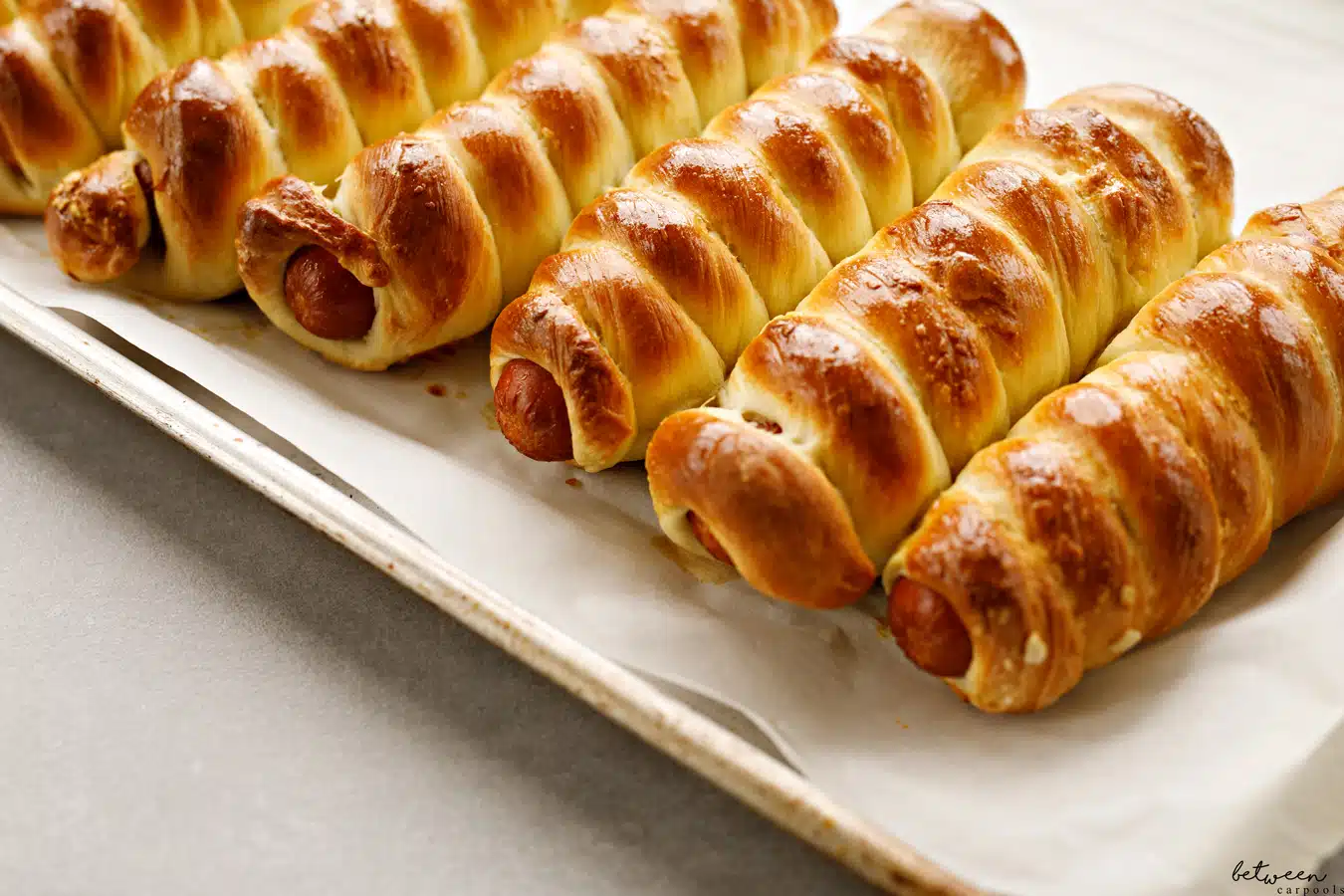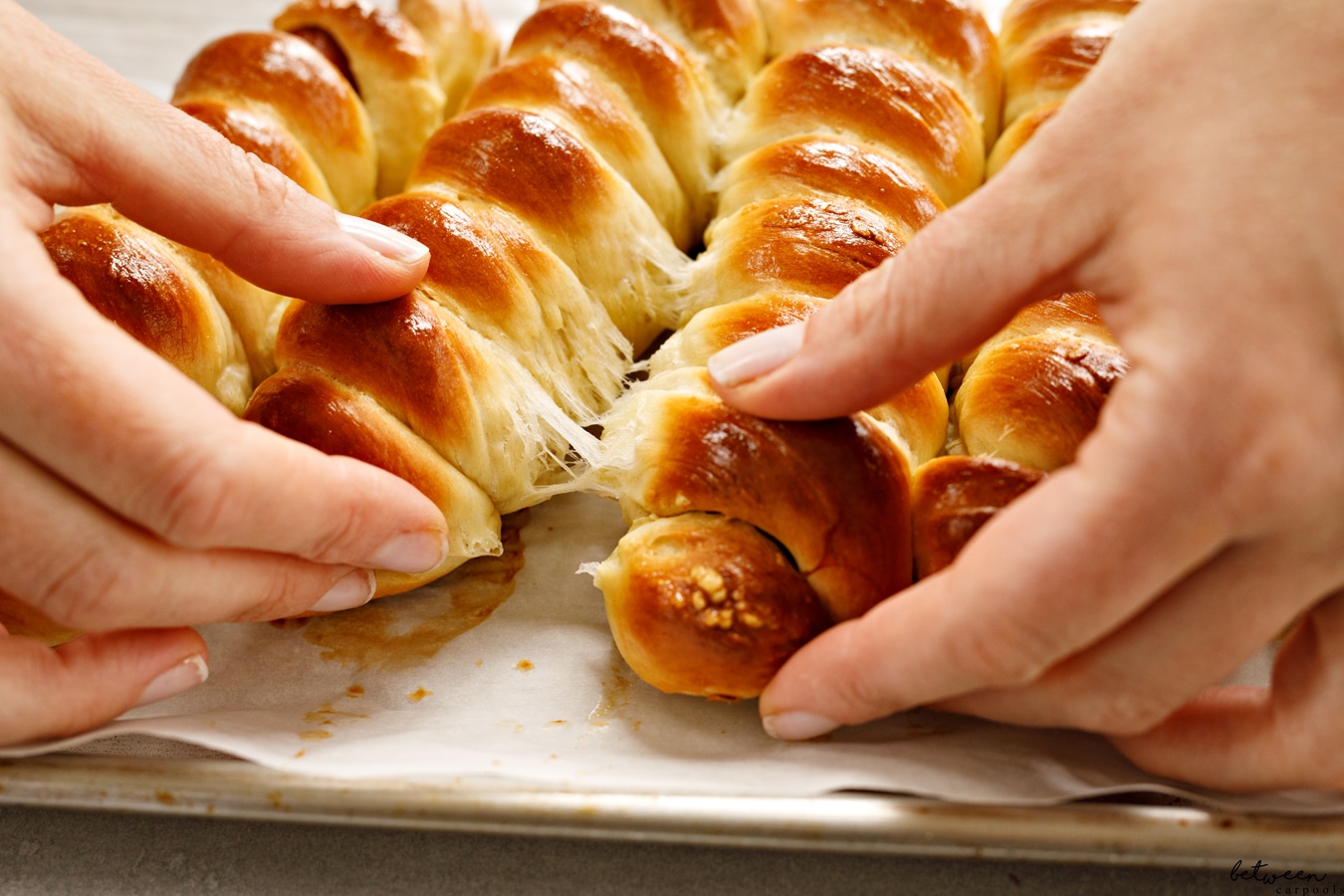 Bake at 350⁰F for approximately 30 minutes (can vary depending on your oven). Rotate the pan halfway through.
BCP Note: You can also make challah dogs in mini. Use either cocktail franks or cut your hot dogs into 4 pieces. Make smaller, thinner ropes to wrap around them.