Are you ready for an incredible career in digital illustration? If art is your thing, you can turn that talent into a fulfilling and fun professional career in one year at Berlinger Art Academy. Hurry, the 2022-23 course begins in two weeks!
Want to watch a video and see Berlinger Art Academy in action? Click here to enter your email and receive a dynamic video showing all the skills you'll learn!
"Being a student in has been an unbelievably thrilling experience! As an artist, I signed up because I wanted to learn how to go digital, professionally. I never dreamed that I'd actually learn tons of new drawing skills and art fundamentals, hear tips gleaned from major artists, and watch the most enjoyable lessons… all while being a part of an amazing frum "community" of soon-to-be-illustrators, in an absolutely 100% kosher way! –Adina Y.
Berlinger Art Academy opens registration only once per year, and once it's full, it's full! This year's course begins in two weeks' time–this is the only opportunity to be able to learn these in-depth skills and get this complete, immersive education in a kosher environment.
You've got this. It doesn't matter where you're holding now. Whether you're an absolute beginner or you've acquired some art skills, Berlinger Art Academy will take you to become an absolute professional in the digital art world–in one year! Invest the time: and you will see success. This is not just "another course." Berlinger Art Academy doesn't just teach skills and leave you alone to find your way–they go all the way, also teaching you how to turn your new skills into a profitable business. That's their goal: besides for learning the skills in the most in-depth, complete way, you'll also learn how to market yourself and hear the inside scoop on the business part of the industry.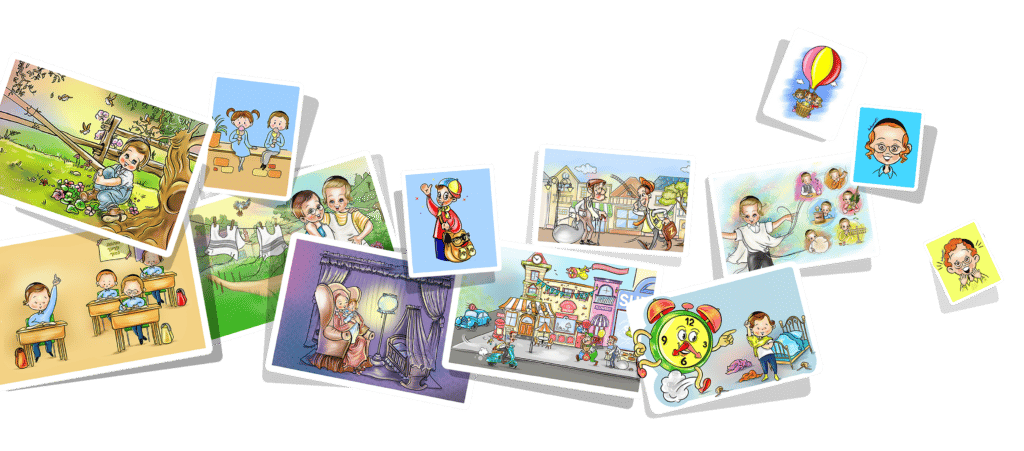 You'll love this. Berlinger Art Academy courses include top artist interviews, competitions, and amazing support, and unlike any other course, students really get a thorough training in this field. It's the ultimate in both in-depth learning and fun.
You're going to learn this! First, you'll learn the fundamentals of drawing. From brainstorming to sketching to digital inking, movement, emotion and more! Next comes, color adding. You'll study the psychology of color, then bring your drawings to life using digital brushes and effects. Then, you'll create storyboards. You'll use the techniques you learned to map out and create a storybook. Finally, you'll learn how to break into the market and set up a business.
You've got some more questions? No prob. Want to know "Who is R Berlinger?" You've seen R Berlinger's work likely everywhere you turn (you can check out more over here). She has illustrated your favorite children's books, to magazine comic strips, to special books for schools, to those dynamic illustrations you see in advertisements. Over the years, she's been asked over and over, "Would you teach digital illustration?" And now, finally, the answer is yes! She launched last year and the first year's students are finishing up the course and just about ready to launch their careers. The course, designed for Jewish women, will give anyone who loves drawing a professional career.

You want to know how long this will take. Beginning now and running for one year, art students will learn weekly from recorded classes. Lessons are added weekly, but can be watched at a time that works for you. But to keep you on track, weekly homework assignments have a fixed deadline, so you can make sure you'll keep moving forward. There's lesson discussions and community support between classes–interact with the other students as you learn and grow your skills together. Occasional live events bring the students of Berlinger Art Academy together.
"The course exceeded my expectations–especially in the depth and clarity of information. The course was challenging, but Ruchie was always there supporting me and ready to help. I enjoyed the classes tremendously!" –Zehava S
The course starts on November 13th, so don't wait! It's a once-a-year opportunity, so if you're interested, here's your next step. To see the course in action, sign up to watch a video of the whole process here, then visit Berlinger Art Academy for all the details! You can also call 845.940.2220 or email academy@berlingerart.com
Have a talented friend? Join and grow your skills together.